[ICE TIME] Japan's Results at World Junior Championships Bode Well For the Future
Women's champion Mao Shimada and men's gold medalist Kao Miura headlined Japan's four-medal haul at the World Junior Championships in Calgary.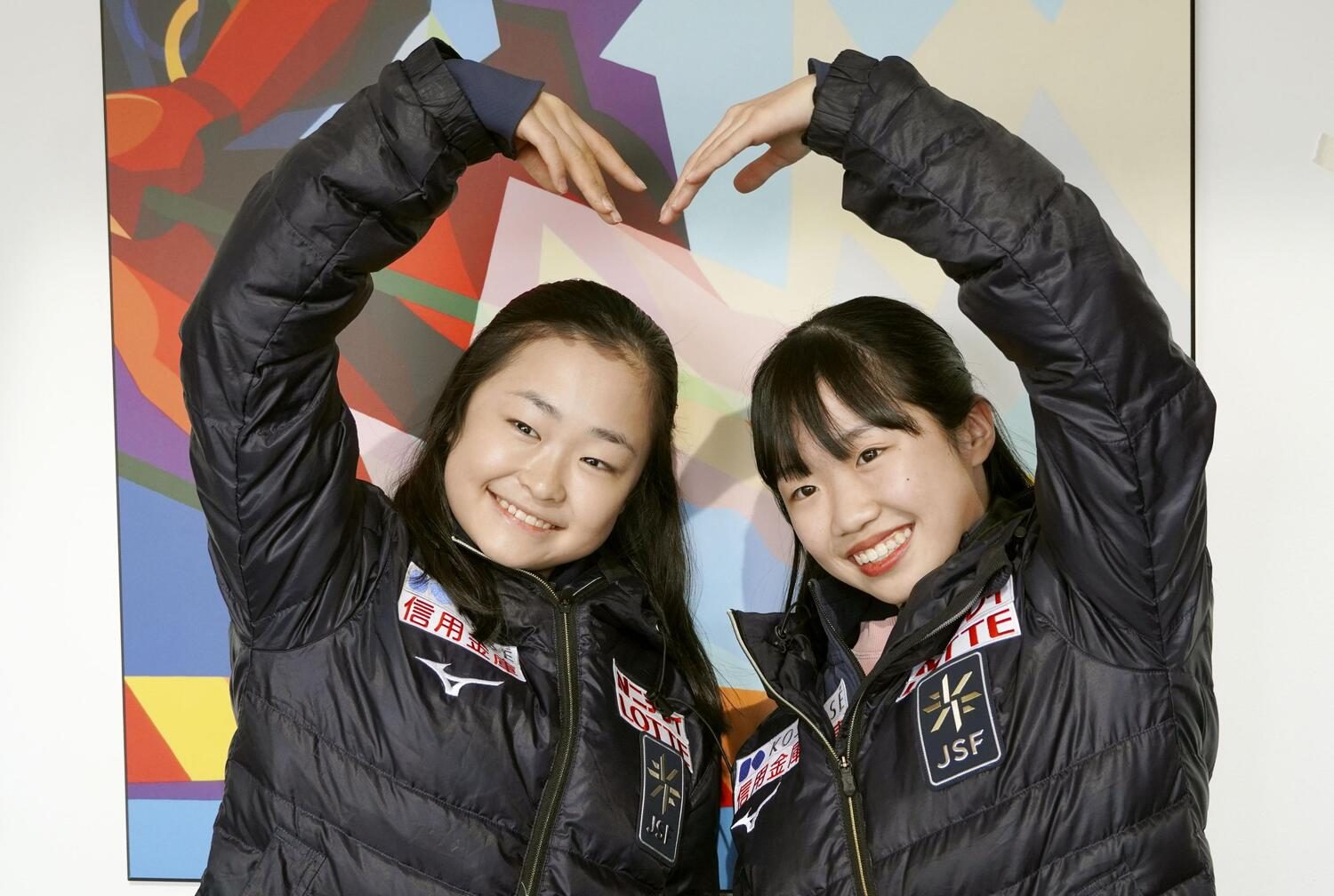 CALGARY, Canada ― "This means Japan is now a contender for the Olympic gold in the team event."
The words of a fellow media member in attendance at the World Junior Championships this past week show the level of respect that the global media has for Japanese skating after an absolutely incredible showing by the Hinomaru in Alberta Province.
Japan won both the women's and men's singles titles, also claimed bronze medals in both disciplines, and came in fourth in the pairs competition. Four of the six medals on offer in singles were won by Japanese skaters in an illustration of just how deep the talent level currently is.
Mao Shimada and Kao Miura both took golds in impressive fashion on March 3 and 4, respectively.
The 14-year-old Shimada, did it with a gutsy performance in the free skate that saw her land both a triple axel and a quadruple toe loop. Her fortitude in going for the difficult elements while holding a lead of less than one point over South Korea's Jia Shin resonated almost as much as her performance.
The 17-year-old Miura, in what was no doubt his final event as a junior, crushed his opponents with a technically superior free skate and wound up winning by an incredible 44 points. Ice Time has been covering Miura since he was a youngster, and his interpretation and skating skills are now approaching par with his superior jumping ability.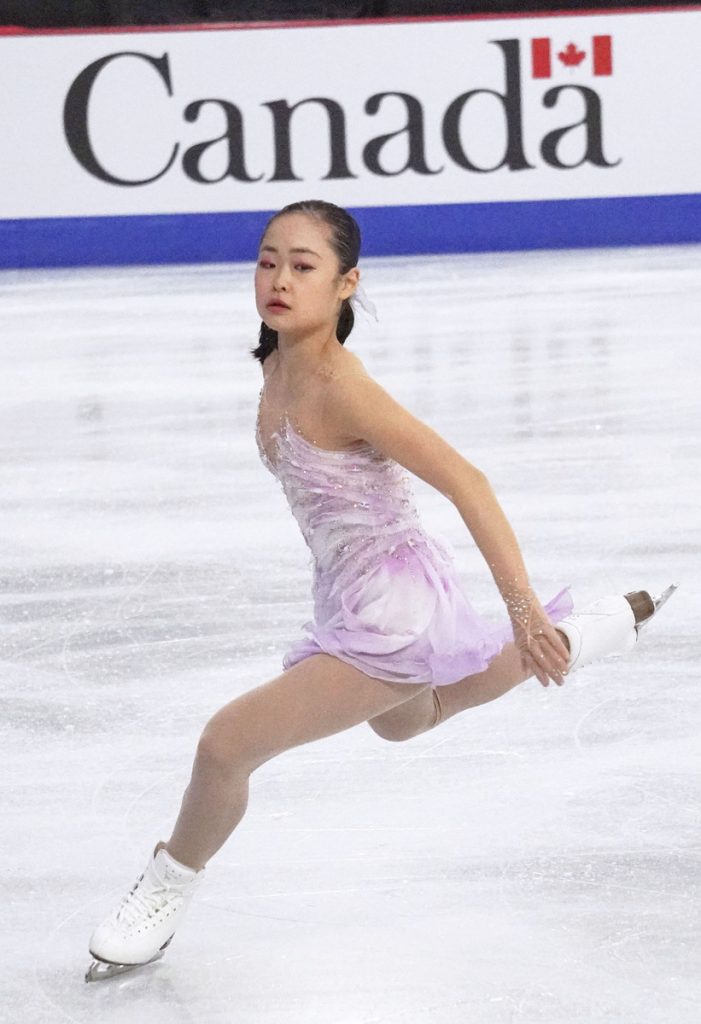 Shimada Reflects on World Title
"This is my first season being able to compete on the international stage and I was really very happy to get the support from the audience," Shimada stated after her stunning show in the free skate on Friday, March 3. "After this competition I will continue to practice, but also be able to relax a bit and go to some places. Then it will be time to work on my new programs."
Shimada became the eighth Japanese woman to win the world junior crown. And in doing so, she set a new mark as the youngest (at 14 years, four months) to achieve the feat, surpassing that of her namesake Mao Asada.
"I am surprised and also very happy to be able to break the record by the skater that I really look up to and aspire to be like," Shimada commented.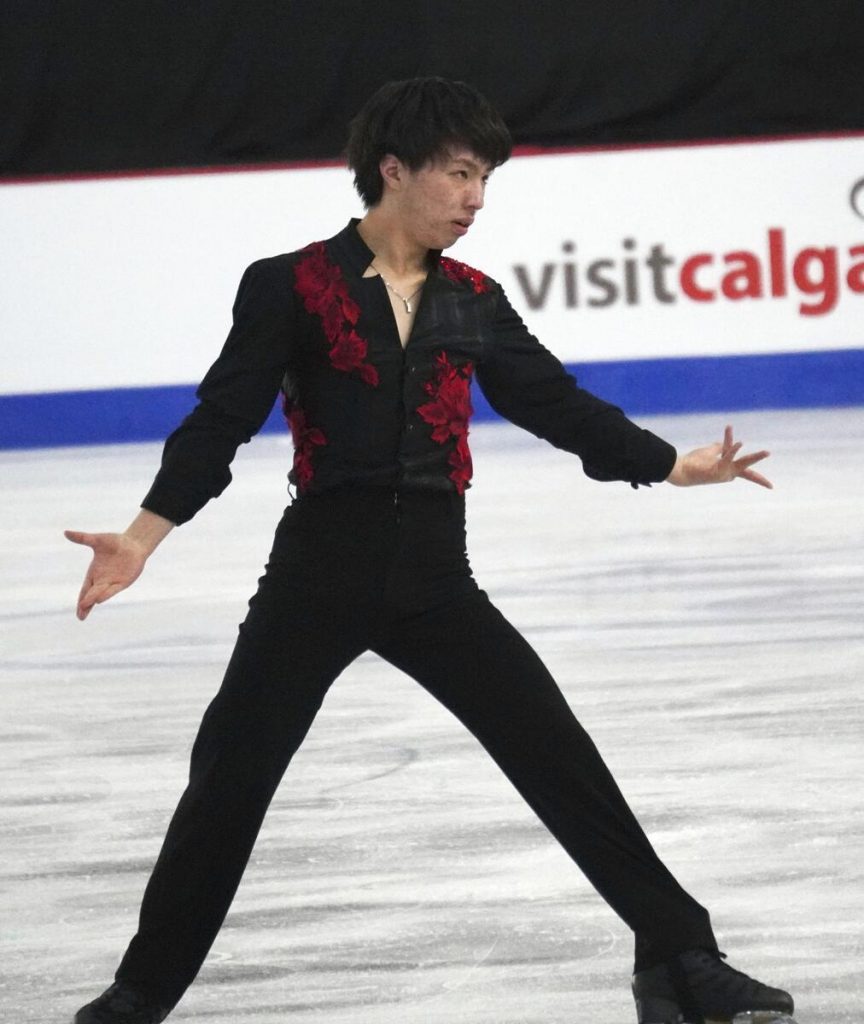 Miura on His Winning Streak
The win at the world juniors marked the second straight major title for Miura, who claimed the crown at the Four Continents in Colorado in February.
"It is difficult to compare the two. I would say that both of them are just as precious to me," Miura said when asked if one of the gold medals was more important to him than the other. "Last year I came in third at the Four Continents, and this year I won. In that sense, it was a very satisfying result.
"Last year I was injured at this event, so this year I came to redeem myself. It is a different satisfaction, but satisfying all the same."
Miura gave his view on the difference between competing as a junior and a senior.
"In the senior level, you are able to jump many quads starting in the short program," Miura noted. "I think you get momentum right from the start. There are more risks associated with those more difficult jumps, but compared to the junior level, in the short program we have a lot of limitations. That means all of the skaters can only attain a certain maximum [score].
"The skater who can attain perfection, and I think that is the requirement, will win at those junior level competitions. You have to be perfect from the start in the short program."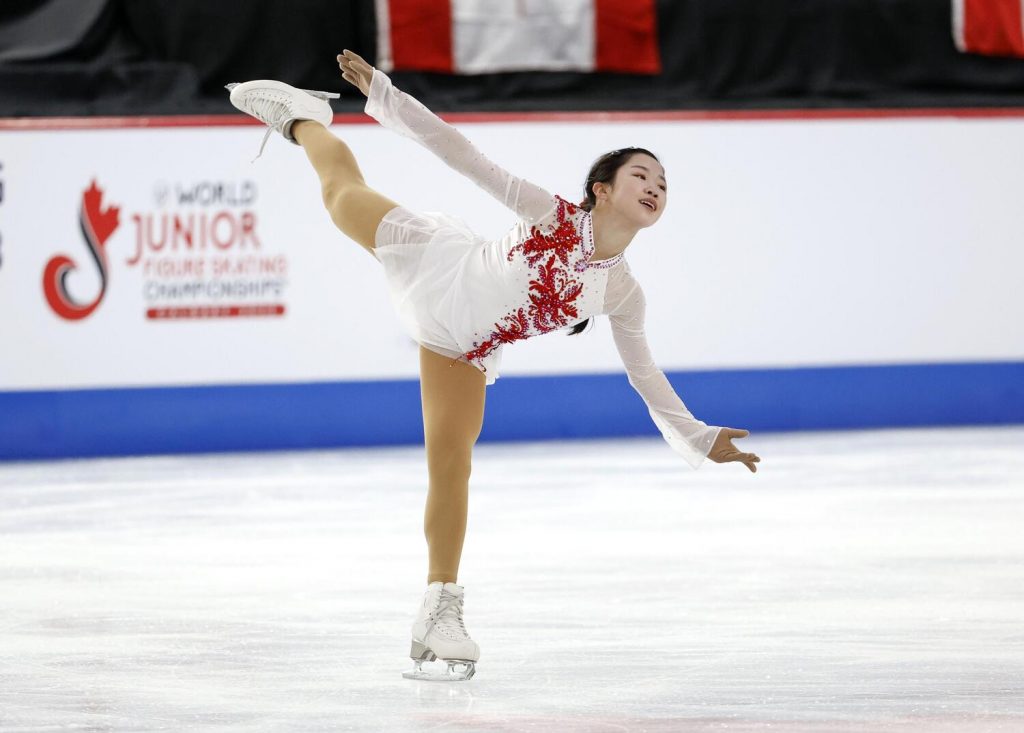 Insights from Nakai and Yoshioka
Ami Nakai, who claimed the bronze behind Shimada and Shin, said she was thrilled with the season she had.
"To be able to participate in the Junior Grand Prix Final and in this world junior championships and be able to get on the podium was a great memory for me," Nakai remarked.
"I will rest after I return to Japan, but there are a lot of takeaways from this and I will try to funnel that into my practices and to overcome the weaknesses that I have found and to learn from the lessons I got from this competition."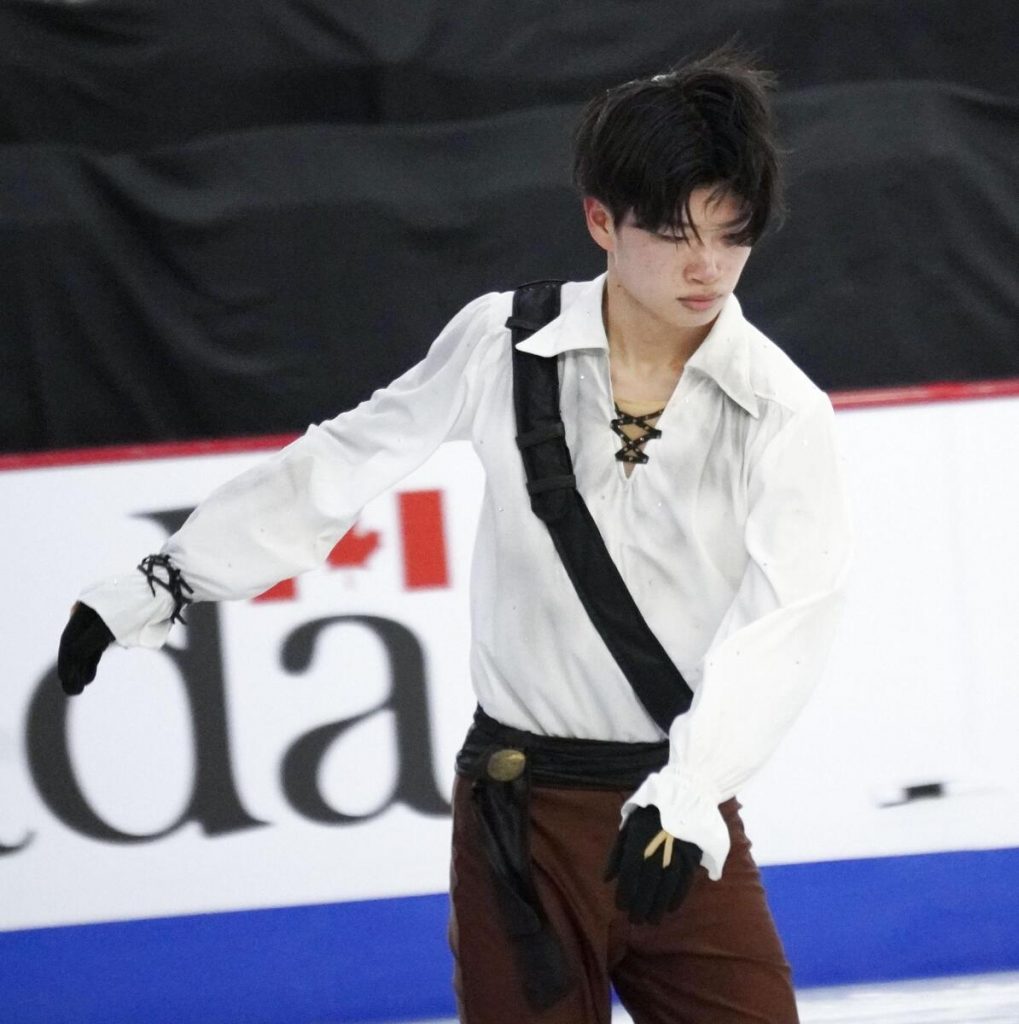 Nozomu Yoshioka, who captured the bronze behind Miura and Switzerland's Naoki Rossi, gave his insights into competing as a junior.
"In the short program at the junior level, we have a lot of mandatory requirements," Yoshioka stated. "For this season it was very challenging for me to get a good performance for my short program. However, at the junior level, we are required to do the elements we are not good at, so that forces us to work on our weaknesses. In that sense, I would say it's a good thing."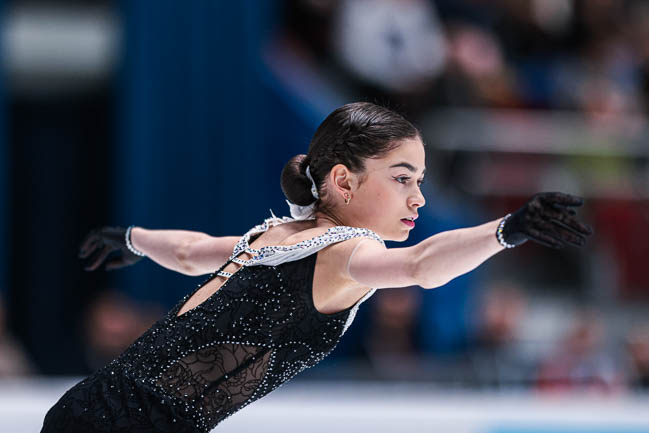 Petrosian Bests Valieva, Tuktamysheva at Russian Grand Prix Final
Adeliia Petrosian won Russia's domestic Grand Prix Final in Saint Petersburg over the weekend of March 3-5. The 14-year-old beat both Kamila Valieva and Elizaveta Tuktamysheva to win the title.
Petrosian, who is coached by Eteri Tutberidze, prevailed with a total of 255.01 points. Valieva was second with 241.76, while Tuktamysheva scored 241.61 in third.
Petrosian landed three quads and five clean triples in the free skate on the way to victory. She did fall on a triple axel, however. Petrosian earned level fours on all of her spins and step sequence.
The 16-year-old Valieva hit two quads, but landed only three triples in her free skate. She under-rotated a triple lutz, and was judged a quarter rotation short on a triple flip. Valieva also notched level fours on all of her spins and step sequence.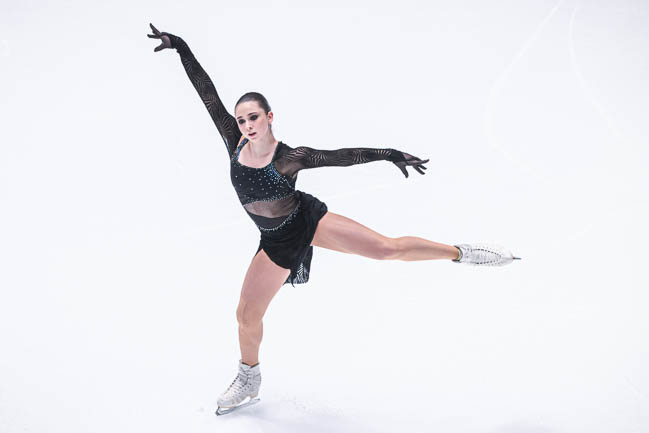 Tuktamysheva, now 26, landed two triple axels and a total of seven clean triples in her free skate. She recorded level fours on two of her spins and a level three on her step sequence.
Court Rules for Hamada in Harassment Case Brought by Oda
Mie Hamada, who coaches Shimada, scored another victory of sorts while she was in Canada, when the Osaka District Court ruled for her last week in the lawsuit brought by her former underling Nobunari Oda back in 2019, MBS News reported on March 2. The court ordered Oda to pay Hamada ¥2.2 million JPY ($16,202 USD) in the case.
Oda claimed he was verbally harassed by Hamada when he was the manager of the skating club at Kansai University. The former Olympian asked for damages of ¥11 million JPY ($81,024 USD) for his suffering.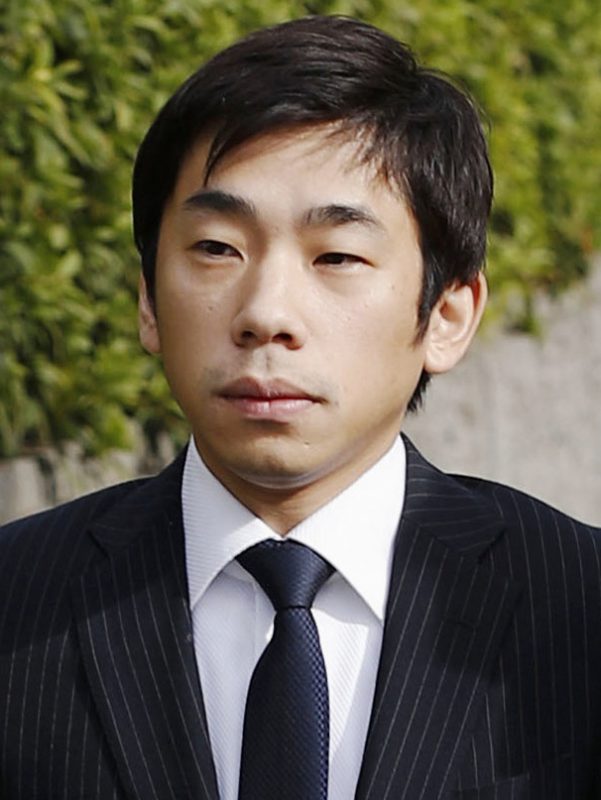 Hamada, who denied harassing Oda, countered by asking him for ¥3.3 million JPY ($24,307 USD).
In a statement on the Kinoshita Academy website, Hamada wrote, "There was a judgment today about the lawsuit filed by Mr. Nobunari Oda in the Osaka District Court. I'm glad the court approved my claim. We will continue to devote ourselves to the development of skaters and strive to run the academy."
Oda left open the possibility that he may appeal the verdict in a statement.
"It's a pity that harassment is not recognized," Oda wrote. "There is a question that defamation has been recognized. I will scrutinize the judgment about the response."
Baiul Blasts Hamilton Over Scheduling Petrenko for Ice Show
Oksana Baiul, who won the gold medal for Ukraine at the 1994 Lillehammer Olympics, ripped 1984 gold medalist Scott Hamilton of the United States on Facebook over the weekend for allowing Viktor Petrenko to skate in Hamilton's upcoming charity fundraiser to fight cancer.
Petrenko was thrown out of the Ukrainian Skating Federation after performing in a show in Sochi following Russia's attack on Ukraine. Officials from Ukraine were outraged that the 1992 Olympic champion skated in Russia after the outbreak of the war.
Baiul made multiple posts on Facebook asking Hamilton why he is allowing Petrenko to participate in "Sk8 to Elimin8 Cancer" show in Simsbury, Connecticut, on April 29.
"You don't support (Ukrainian flag) or Ukrainian people if Petrenko is in your shows ... #WarIsNot Over," Baiul wrote on March 5.
The next day Baiul wrote a lengthy post that said in part, "Petrenko was hero to many Ukrainian youth and skaters, who now are grown up fighting for (Ukrainian flag) and their kids are hiding in bomb shelters while he is performing for Putin and in Russia, who are killing these kids!"
Baiul concluded the post by tagging several other former skaters and asking, "Where is everyone's outrage? Not a word from anyone about this! Why?"
Ice Time contacted Hamilton's company on Monday to request a comment from him about Baiul's comments, but did not receive a reply.
Baiul's message to Hamilton apparently got through in the end, as by Tuesday morning the International Skating Center of Connecticut, the host of the event, had removed Petrenko's name from promotional information for the show on both its website and Facebook page.
RELATED:
Author: Jack Gallagher
The author is a veteran sports journalist and one of the world's foremost figure skating experts. Find articles and podcasts by Jack on his author page, and find him on Twitter @sportsjapan.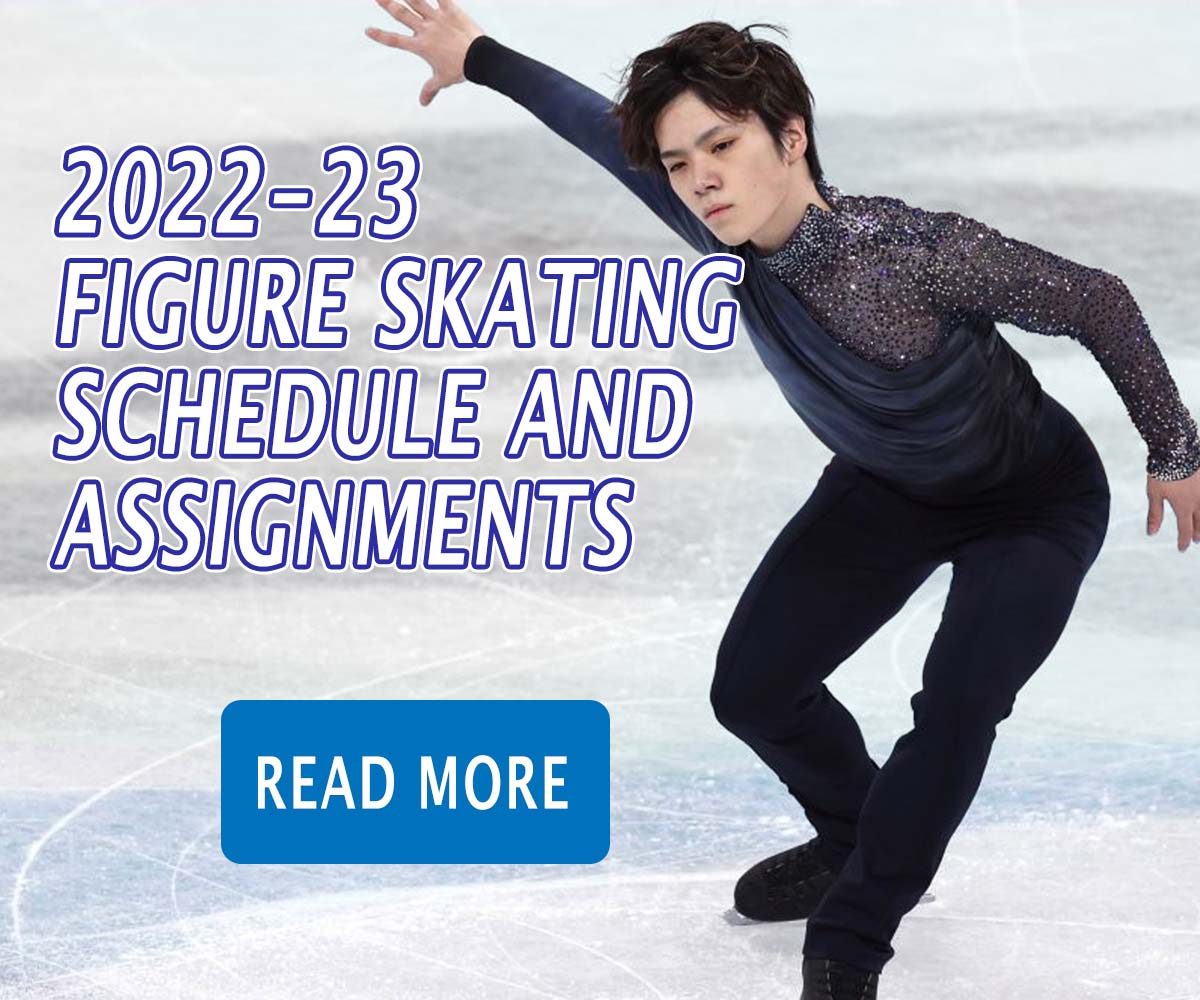 Subscribe to Our Newsletter