[ICE TIME] Young Guns Miura, Sato and Chiba Shine at Four Continents in Colorado
Led by teenager Kao Miura's triumph in the men's event, Japanese skaters earned half of the singles medals at the Four Continents Championships in Colorado.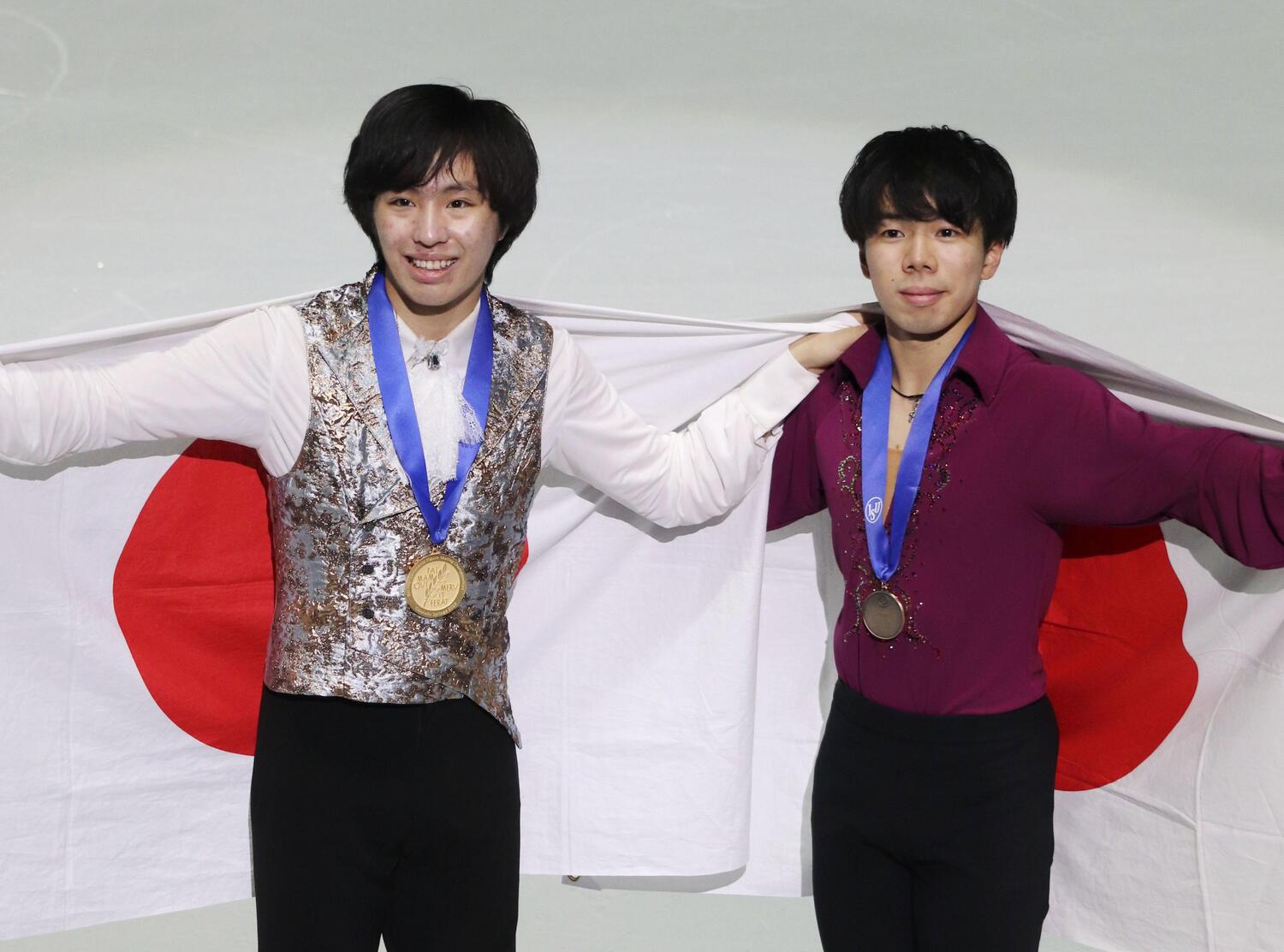 Strong performances by teens Kao Miura, Shun Sato and Mone Chiba saw Japan take home half of the singles medals on offer at the Four Continents Championships in Colorado Springs, Colorado, over the weekend of February 10-12.
The results illustrated just how promising the future looks for Japanese skating, with the 17-year-old Miura becoming the youngest man ever to win the Four Continents title. Sato, who turned 19 on February 6, earned his first ISU Championships medal with a bronze on Saturday, February 11.
Chiba, who is 17, also earned a bronze medal in her senior international debut on Friday to continue a fine season that saw her finish second at the Japan Junior Championships.
In addition to the three singles medals, Grand Prix Final titlists Riku Miura and Ryuichi Kihara won Japan's first pairs gold ever at an ISU Championships on Saturday to continue their stellar campaign.
A Display of Power and Poise
Miura was the unquestioned star of the competition, taking a five-point lead after the short program and then holding onto it after an electric showing by Canada's Keegan Messing in the free skate.
The two provided quite a contrast, with Miura the youngest man in the event and Messing the oldest at 31.
Miura's winning total on Saturday was 281.53 points, nearly six points clear of Messing, who came in second with 275.57. Sato finished on 259.14, moving up from sixth after the short program to make the podium.
Miura's power and poise in his free skate to "Beauty and the Beast" were impressive. He set personal bests for both the free skate (189.63) and total score. Holding off Messing was tough enough, but doing it in the thin air of Colorado Springs (1,827 meters) was an incredible feat. Other skaters showed signs of exhaustion after their free skates at the high altitude.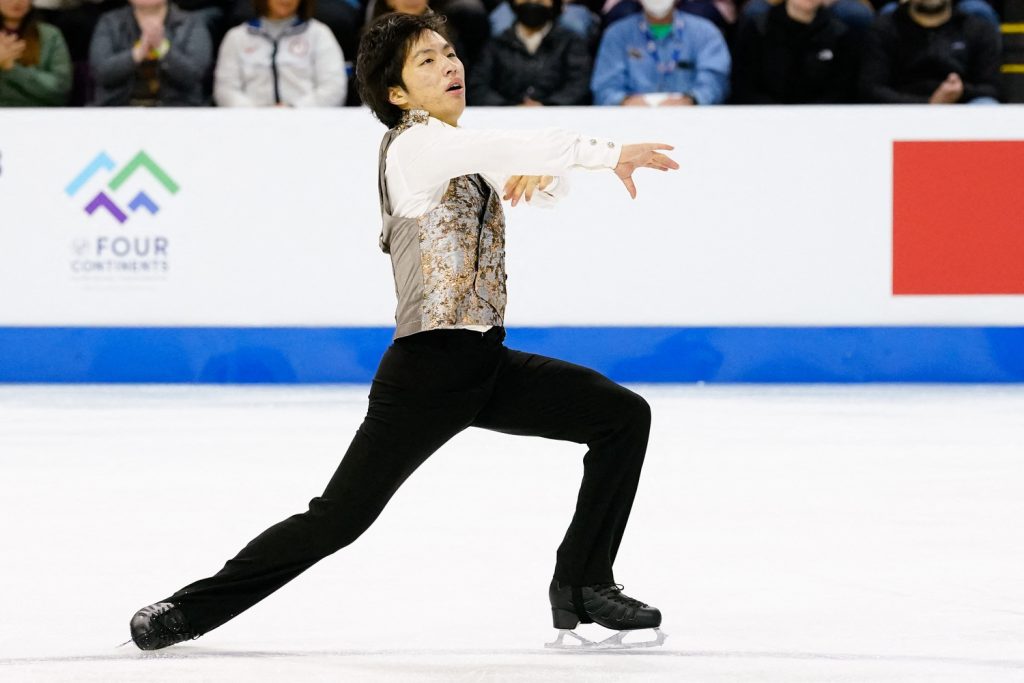 Miura Reacts to Four Continents Title
"Today was amazing," Miura declared. "Just before I went on the ice, Keegan put out an amazing program. The atmosphere was different and he gave me a lot of energy, so I was able to really skate well."
Miura, who landed three quadruple jumps and six triples while notching level fours on two of his spins, was pleased with his pacing during his free skate.
"I am happy about all components of my program," Miura stated.

He continued by saying, "I was able to make sure I had the right speed at the right time and to take it slowly in some parts."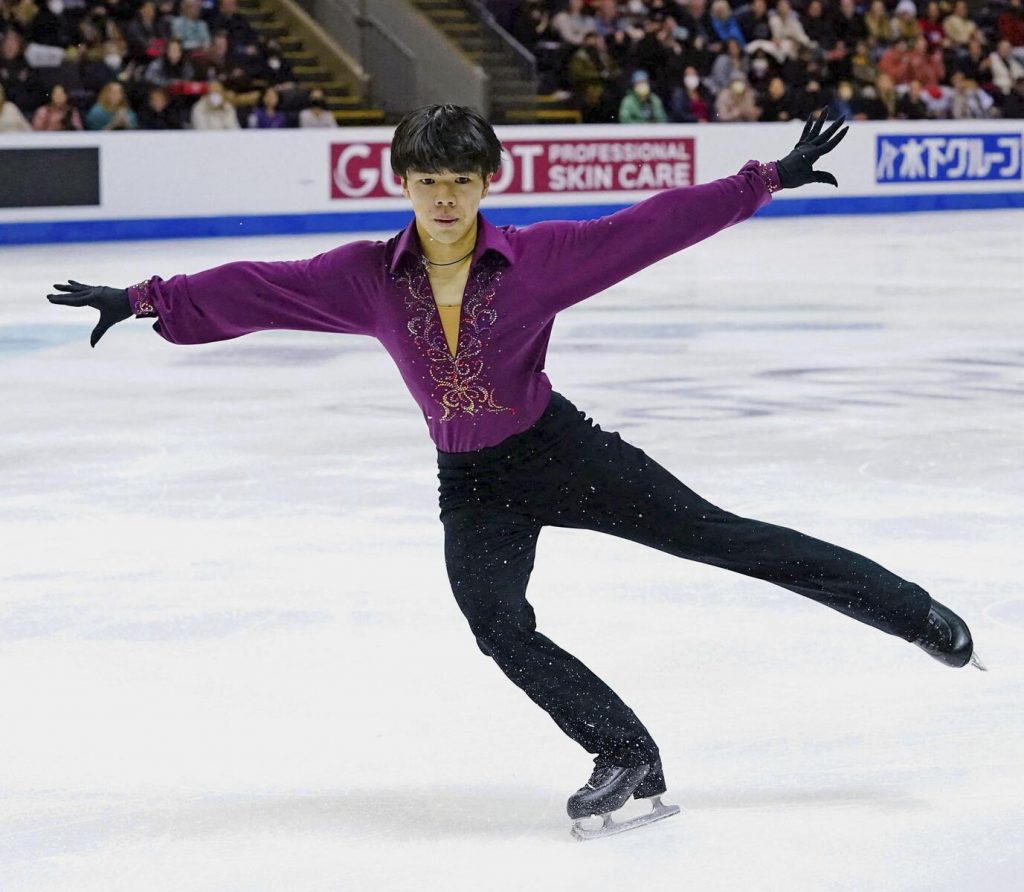 Sato's Surging After Past Injury Struggle
Sato, who needed surgery last season after dislocating his left shoulder, continues to exhibit his fantastic potential this campaign. The Sendai native hit three clean quads and four triples in his skate to "Red Violin."
"Last year at this time I was undergoing surgery and right now, a year later, I won third place at Four Continents," Sato commented. "I really wanted to show last year's me that I was able to show so much this year."
Sato sees room for improvement going forward.
"Still this season the short program is not consistent, I'm having problems with it," Sato admitted. "I still have one competition left and I want to make sure I nail a perfect short program."
Especially noteworthy is the fact that Miura and Sato are just alternates for the 2023 World Figure Skating Championships (March 20-26) in Saitama, where Shoma Uno, Sota Yamamoto and Kazuki Tomono will represent the Hinomaru.
Miura will be the men's favorite at the World Junior Figure Skating Championships (February 27-March 5) in Calgary, Canada. Mao Shimada will be the favorite in the women's competition.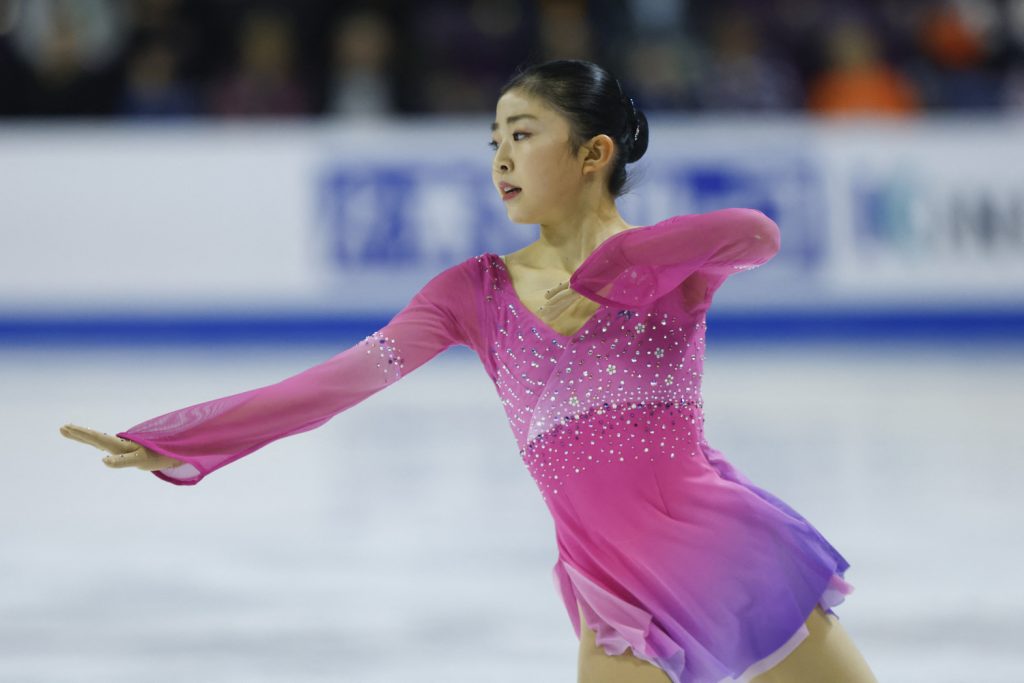 Chiba Sublime in First Senior International Competition
South Korea's Haein Lee vaulted from sixth place after the short program to win the women's crown with 210.84 on Friday. Lee's compatriot Yelim Kim, who led after the short program, came in second at 209.29. Chiba's total in third place was 204.98.
Chiba skated to "The Butterfly Lovers" and landed six triples while notching level fours on all of her spins.
"I never dreamed of getting a bronze medal," Chiba remarked.

She added, "I landed all my jumps and I did my best. My skating maybe was not as grand as I would have liked it, but I am still satisfied."
Chiba is an alternate for the world junior championships, behind Shimada and Ami Nakai.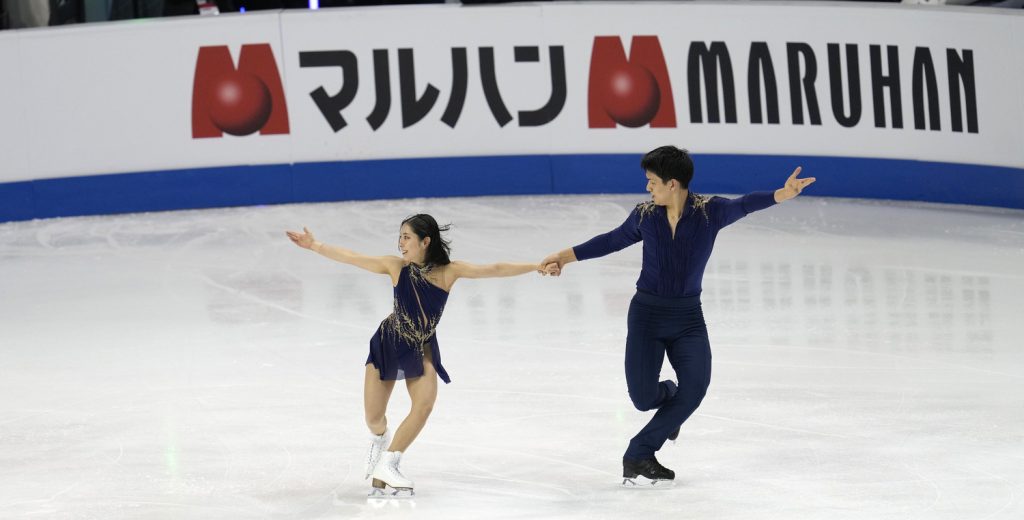 Miura, Kihara Victorious Again as Superb Season Continues
Miura and Kihara took the gold with a tally of 208.24. Emily Chan and Spencer Howe of the United States came in second at 201.11, while Canada's Deanna Stellato-Dudek and Maxime Deschamps finished third on 193.84.
Miura and Kihara competed to "Atlas: Two" and "Sweet Tenderness" in their free skate and landed a throw triple loop and a triple twist while recording two level four lifts.
"Three years ago, when we were at Four Continents for the first time, we were saying one day we would like to sit here in the center (at the press conference) and three years later we are here," Miura said.
Kihara acknowledged that the challenge of performing in the Rocky Mountains was a difficult one.
"It was really tough skating at this altitude," Kihara said. "But the cheers of the audience kept our legs moving and we are really grateful for your support."
Kihara is hoping that his success with Miura will inspire his compatriots.
"We were very happy to be able to make it here," Kihara stated. "All the practice paid off. When the younger generation sees us here and winning the gold, maybe they will think we should try doing pairs as well."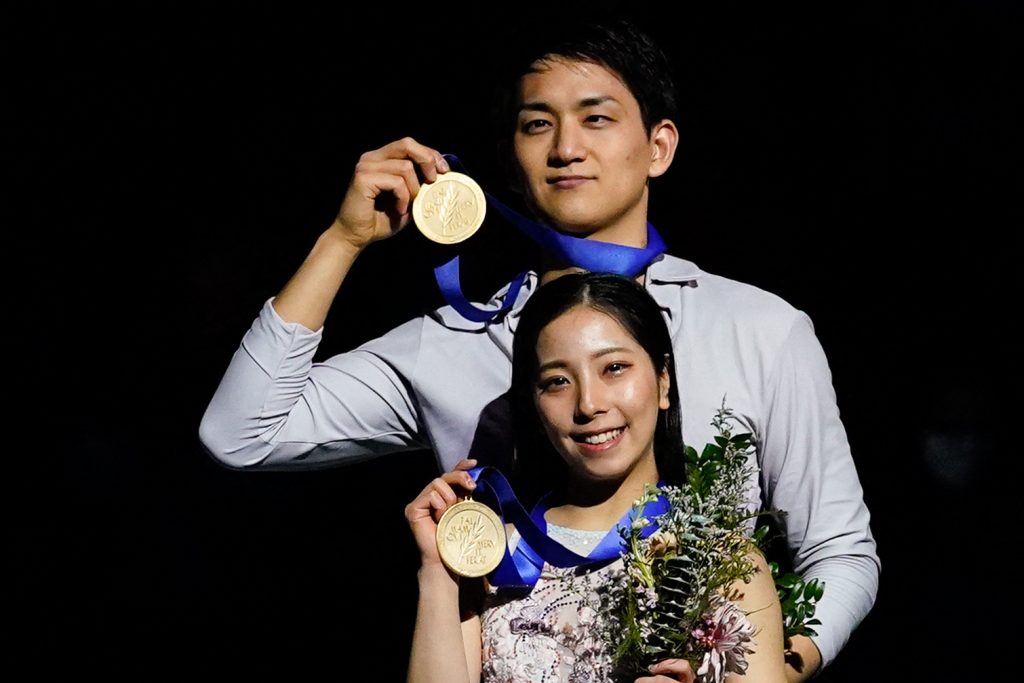 Patience Over Team Medals in Beijing Growing Thin
Kihara spoke in Colorado about the continuing delay in the awarding of the medals from the team event at the Beijing Olympics. It continues to be held up due to the failed drug test by Russia's Kamila Valieva before the games. The matter rests with the World Anti-Doping Agency, which is appealing RUSADA's decision not to hold Valieva responsible for the test to the Court of Arbitration for Sport. (Based on points, Russia placed first, the United States finished second and Japan third.)
"It's a fact that we finished among the medalists. Without a medal it doesn't feel real," Kihara was quoted as saying by Kyodo News.
He added, "It's a medal we earned through team effort, so I've been waiting for the day to celebrate with my teammates what we accomplished."

Other Results at the Four Continents
Japan's results in ice dance at the Four Continents were not as successful as in singles and pairs. On Sunday, Madison Chock and Evan Bates of the US won the event with 220.81.
Misato Komatsubara and Tim Koleto finished seventh at 165.71, while Japan champions Kana Muramoto and Daisuke Takahashi came in ninth with 160.24.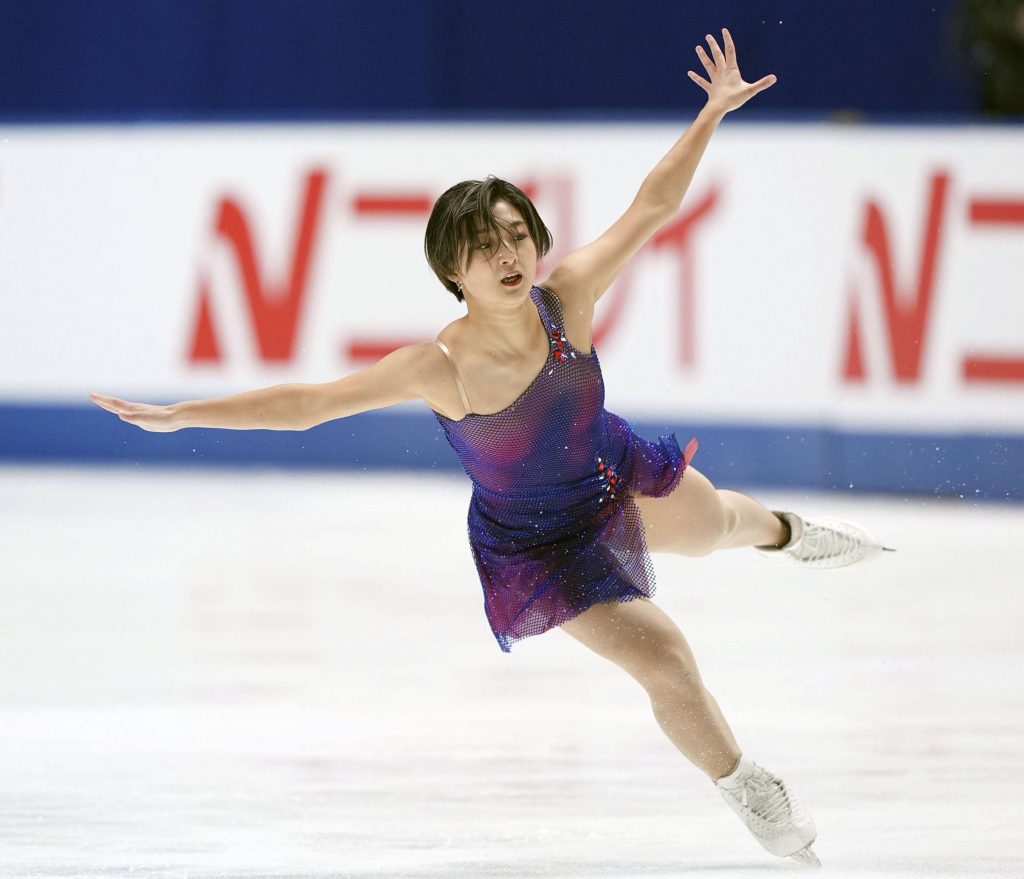 Challenge Cup in Netherlands Up Next
Japan will send a formidable team to the Challenge Cup in Tilburg, Netherlands, later this month (February 23-26) led by world champion Kaori Sakamoto and Grand Prix Final titlist Mai Mihara. Beijing Olympian Mana Kawabe will join Sakamoto and Mihara for the trip.
Sato, Yamamoto and Tatsuya Tsuboi will head up the men's squad, with Komatsubara and Koleto skating in ice dance.
On the junior side, Japan will be represented by Haruya Sasaki and Haru Kakiuchi in the men's competition. Ikura Kushida, Ayumi Shibayama and Yurina Okuno will pull on the boots for the women's battle.

Author: Jack Gallagher
The author is a veteran sports journalist and one of the world's foremost figure skating experts. Find articles and podcasts by Jack on his author page, and find him on Twitter @sportsjapan.