[JAPAN SPORTS NOTEBOOK] J.League Gears Up for 31st Season
Parity has been one of the defining trademarks of the J.League since its inception in 1993, with seven teams winning two or more league titles.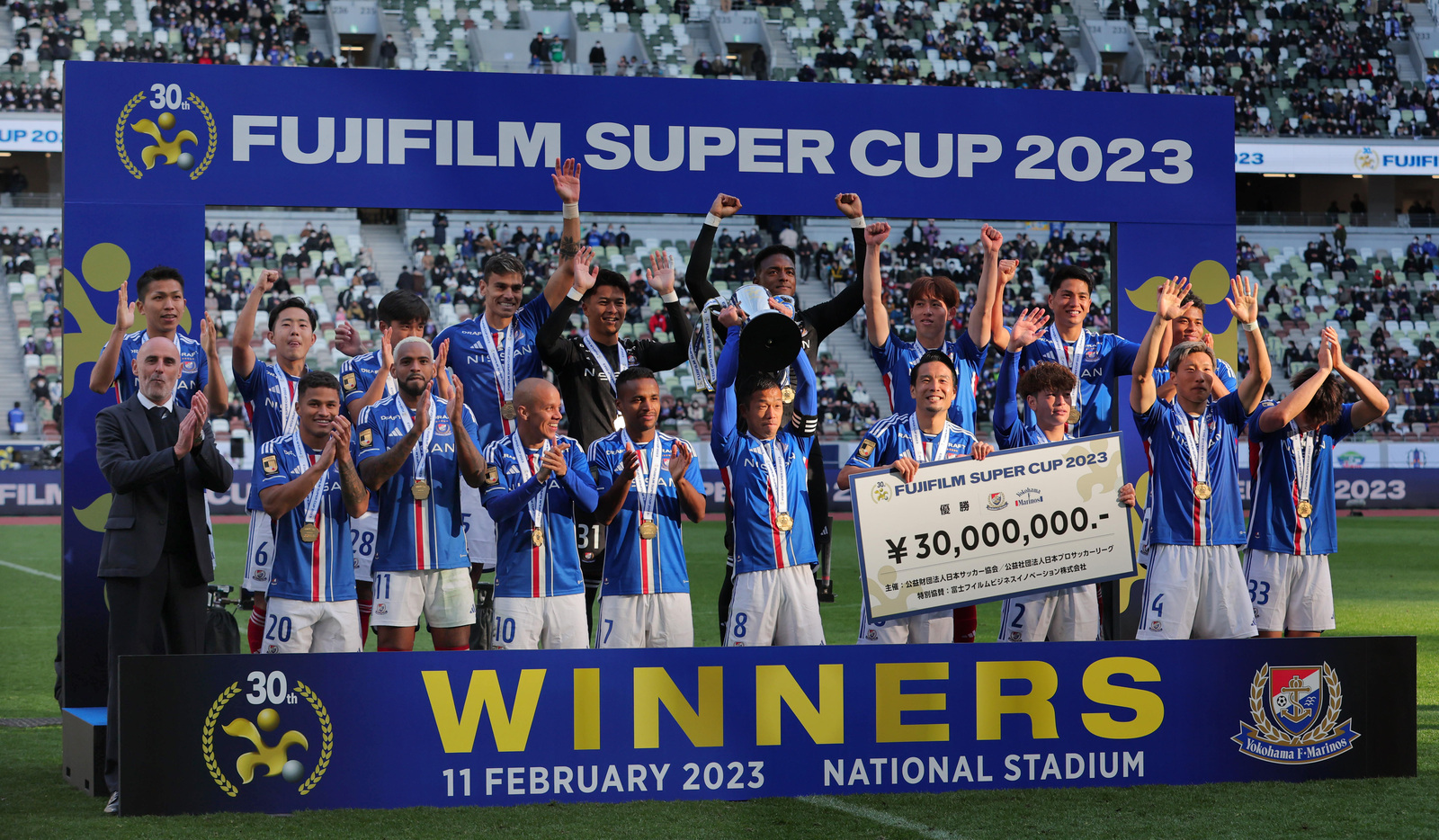 Thirty years is a big sample size to pore through statistics and trends in any professional sports league, and the J.League is now entering its 31st season.

The J.League's launch in 1993 heralded a new professional era in soccer here, replacing the Japan Soccer League's amateur and corporate model. (Players were technically amateurs and known as company employees under that model. But they were paid to play the game by Japanese corporations.)

Europe's best-known soccer circuit, the English Premier League, held its inaugural season in 1992-93. So a similar timeline exists between Japan and Britain in the recent past and current eras.

Four Premier League teams have won all but three season titles. Manchester United (13 titles), Manchester City (six), Chelsea (five) and Arsenal (three) have had the most success.

The J.League's titles have been distributed more evenly among its teams over the years.

To the delight of their fans, the Kashima Antlers have been the most successful club, winning eight J.League titles.

Reigning champion Yokohama F. Marinos are next on the list with five titles, followed by Kawasaki Frontale (four). Jubilo Iwata and Sanfrecce Hiroshima have won three apiece and Gamba Osaka and Verdy Kawasaki have two titles apiece, while the Urawa Reds, Nagoya Grampus and Kashiwa Reysol have all won one championship.

Ushering in the new season, Frontale play host to Marinos on Friday, February 17, while the rest of the J.League's 18 first division teams are set to play their season openers the next day.
A Tight Finish in 2022
In 2022, Marinos edged Frontale by two points in the J.League standings, ending their Kanagawa Prefecture rivals' two-year title reign.

Kawasaki entered the 2022 campaign after securing the title trophies by 18 and 13 points in 2020 and 2021, respectively.

Australian boss Kevin Muscat took over as Yokohama manager in July 2021, replacing Ange Postecolgou, who departed to become Celtic FC's new manager.

And Marinos embraced the challenge, climbing from runners-up in 2021 to the top of the 18-team league a year later.

Yokohama finished with 20 wins, eight draws and six defeats for 68 points. Kawasaki ended up with 66 points (20 wins, six draws, eight losses).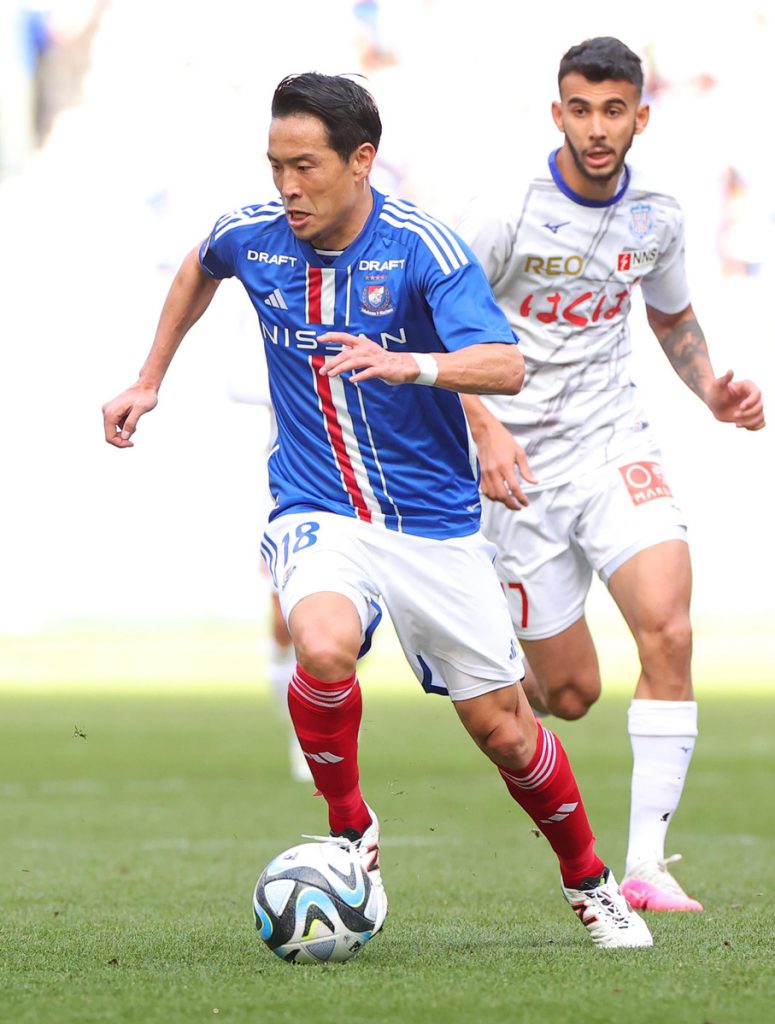 Marinos Defeat Ventforet in Fujifilm Super Cup
After clinching the J.League title last fall, Yokohama F.Marinos picked up where they left off with a 2-1 victory over J2 side Ventforet Kofu in the Fujifilm Super Cup on Saturday, February 11 at Tokyo's National Stadium.

Brazilian forward Elber gave Marinos a 1-0 lead in the 30th minute over the 2022 Emperor's Cup champions.

But Ventforet struck back to level the score in the 44th minute through Nigerian forward Peter Utaka's tap-in.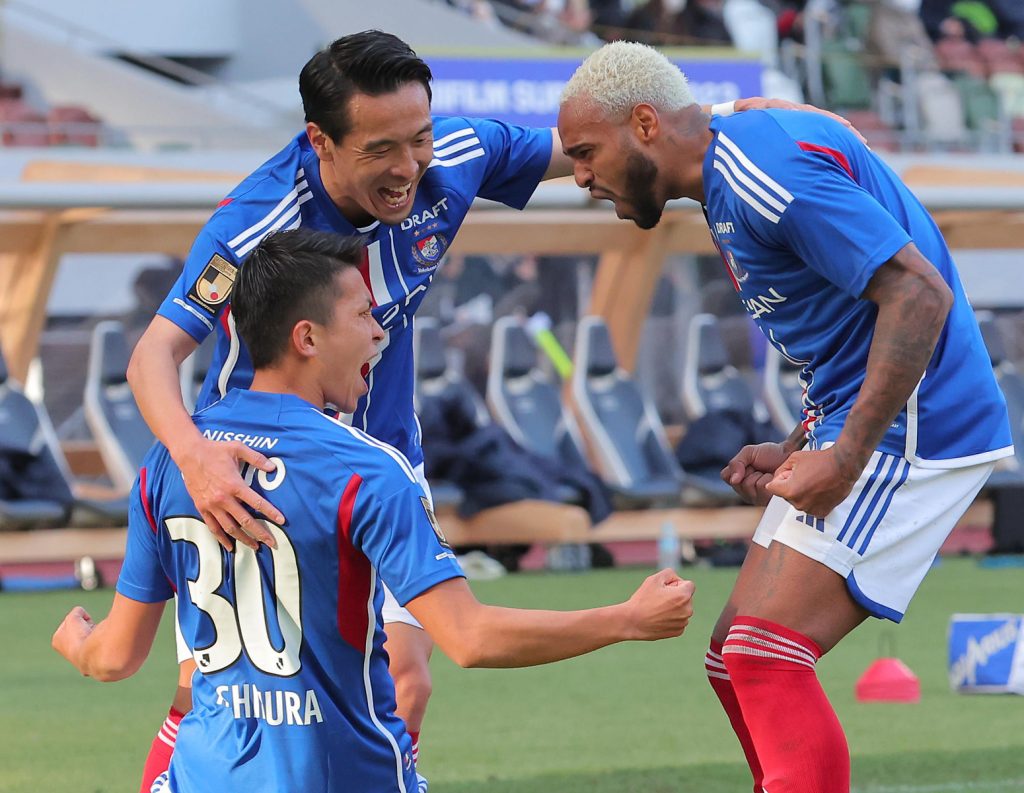 In the 61st minute, Marinos forward Anderson Lopes' shot hit the post, and Takuma Nishimura pounced on the loose ball and booted it into the net for the go-ahead goal.
After the match, Marinos midfielder Kota Mizunuma quickly shifted his focus to the team's season-opening match against Frontale.
"It's positive that we could win today and be able to make adjustments," Mizunuma told reporters. "I'm looking forward to being the first to play against Kawasaki Frontale."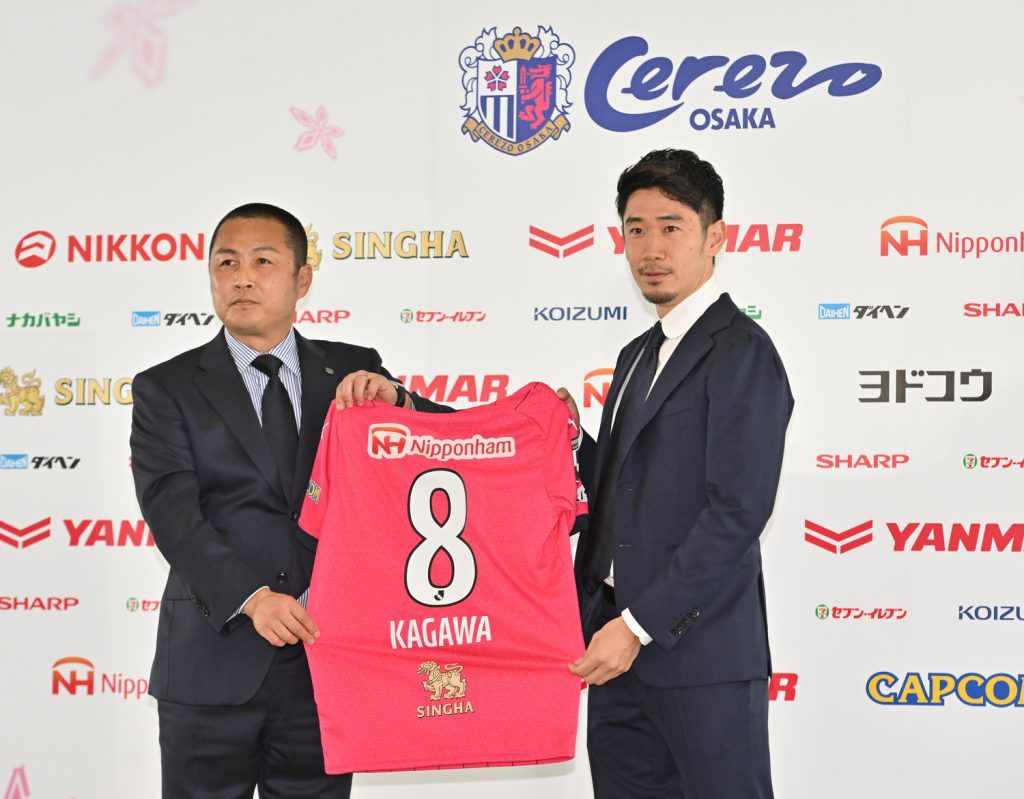 Kagawa Returns to Cerezo
Shinji Kagawa, who made his pro debut with Cerezo Osaka in 2006, is back with the team and playing in the J.League for the first time since 2010.

The 33-year-old midfielder suited up for Belgian side Sint Truiden in 2022 after previous stints with teams in England, Germany, Greece, Spain and Turkey.

Cerezo team president Hiroaki Morishima has high hopes for Kagawa this season.

"I always wanted him to come back because he has the mentality of a winner," Morishima was quoted as saying by NHK.

At a news conference on February 5 in Tokyo, Kagawa said he's fired up to make solid contributions for Cerezo this year.

"I have a strong desire to develop more," Kagawa told reporters, according to Kyodo News.

He added, "I will show what I currently have on the pitch."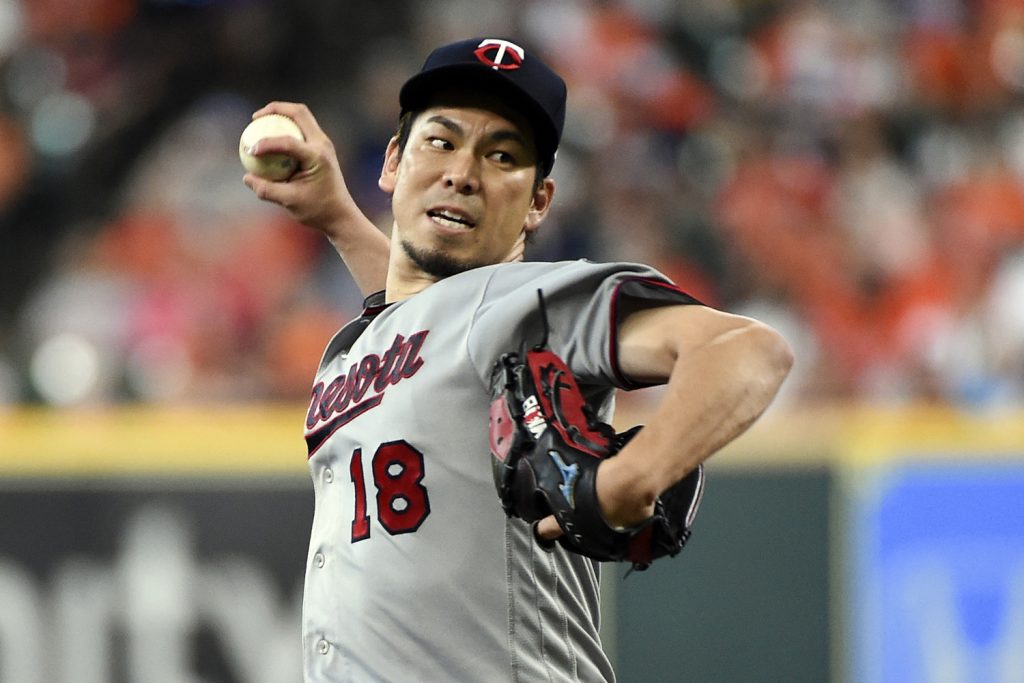 Baseball
Twins Hurler Maeda Preparing for Comeback
Minnesota Twins right-hander Kenta Maeda hasn't pitched in an MLB game since August 2021.
Maeda sustained an elbow injury and underwent Tommy John to replace the damaged ligament on September 1, 2021.

The 34-year-old pitcher is now getting ready for the start of the team's spring training in Fort Myers, Florida. Camp gets underway on February 16.

Speaking to reporters days before the team's pitchers and catchers convene in Fort Myers, Maeda said he's ready to return to work.

"There was so much discomfort prior to the surgery," Maeda was quoted as saying by The Associated Press at the team's recent team fan event in Minneapolis. "Obviously, right after surgery there are limitations to movement, but now everything is free, whether that's throwing a baseball or just doing daily stuff. Everything feels free."
RELATED: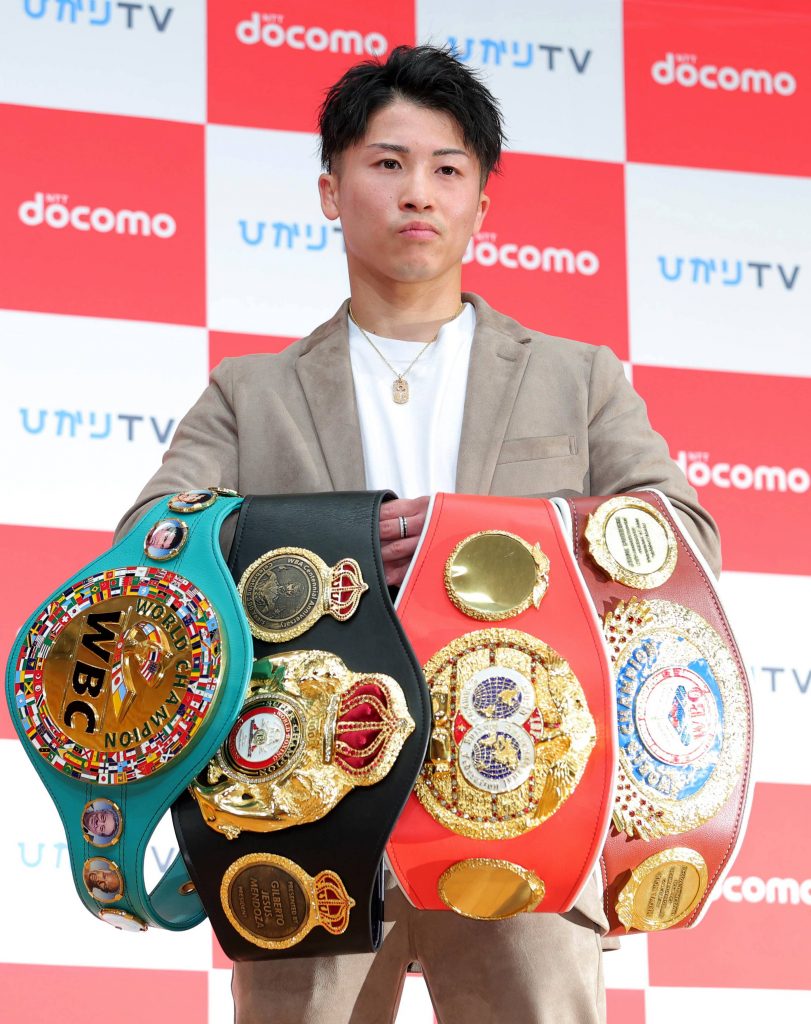 Boxing
Inoue Extends Reign as Japanese Boxing MVP
Naoya Inoue was selected as Japanese boxing's MVP for 2022, winning the annual award for the fifth consecutive year. What's more, he was named MVP for a record sixth time, the Japan Boxing Commission announced on Wednesday, February 8.
Light flyweight Yoko Gushiken, a pro fighter from 1974-81, and flyweight Yoshio Shirai (1943-55) were named yearly MVP, aka Japanese Fighter of the Year, five times during their illustrious careers.
Inoue, who became the undisputed bantamweight world champion in December, received 33 of 36 votes from a media panel. He was also chosen as the KO Award winner for the third consecutive year.
The 29-year-old Inoue relinquished his four title belts (WBA, WBC, WBO and IBF) in January as he formally moved up to super bantamweight for the next phase of his boxing career.
Inoue (24-0, 21 knockouts) pulverized Filipino Nonito Donaire in June 2022, winning via a second-round technical knockout at Saitama Super Arena. That set him up a fight with British pugilist Paul Butler, the WBO champ, in December at Ariake Arena, where Inoue recorded an 11th-round KO.

"Last year was a very intense year with [two unification title fights], more than usual," Inoue said, according to Nikkan Sports. "On top of that, I am satisfied with myself that I was able to achieve the best result."
The annual awards ceremony is on February 22 at Tokyo Dome Hotel.
What's next for Inoue?
His handlers are negotiating a super bantamweight title match with WBC and WBO and WBA Stephen Fulton (21-0, eight KOs). For 28-year-old American Fulton and Inoue, an April or May fight date in Tokyo has been widely reported as a possibility, though no official announcement has been made yet.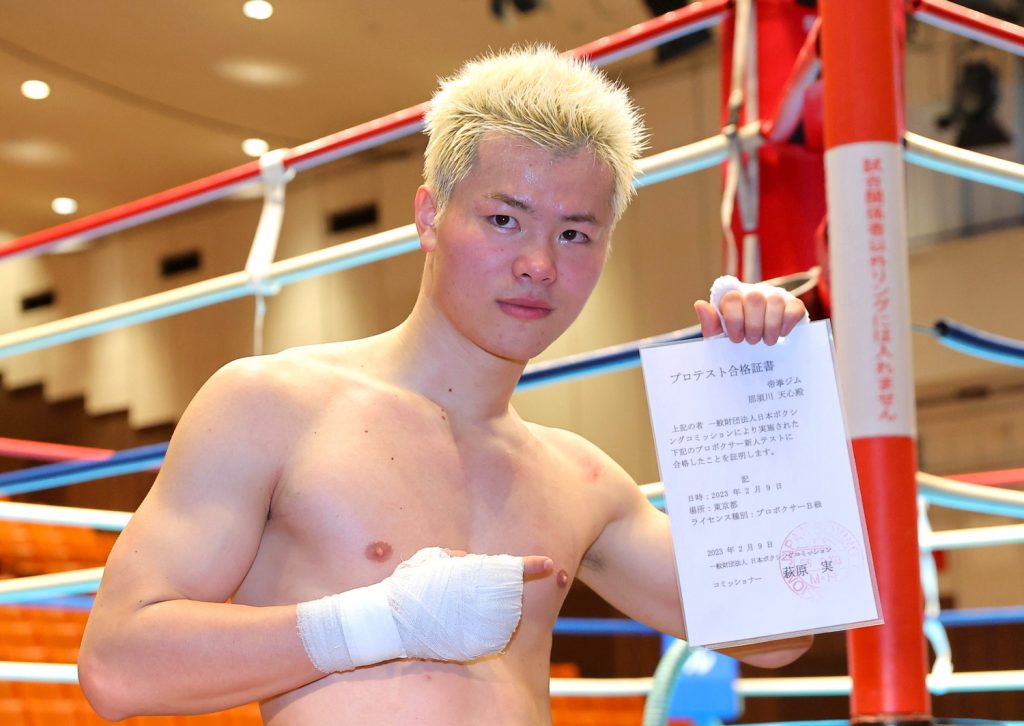 Kickboxer Nasukawa Passes Test for Boxing License
Superstar kickboxer Tenshin Nasukawa sparred with Japan's top-ranked bantamweight Jin Monamide for three rounds at Tokyo's Korakuen Hall on Thursday, February 9. It was part of his successful mission to receive a pro boxing license.
Nasukawa, 44-0 as a professional kickboxer, is now set to make his pro boxing debut against a TBD foe in April. He'll make his debut at bantamweight or super bantamweight, trainer Akihiko Honda told reporters.
"I am happy that I was able to pass 'the examination' since it was my first such test since my entrance exam for high school," Nasukawa said, according to Boxing News, a Japan-based website.
What motivated Nasukawa to switch his focus from kickboxing to boxing?
"I simply want to become stronger," he was quoted as saying by Boxing News. Continuing, he added, "I want to keep challenging. I don't think boxing is superior to kick boxing. Both are splendid sports. I don't have any particular target right at this moment."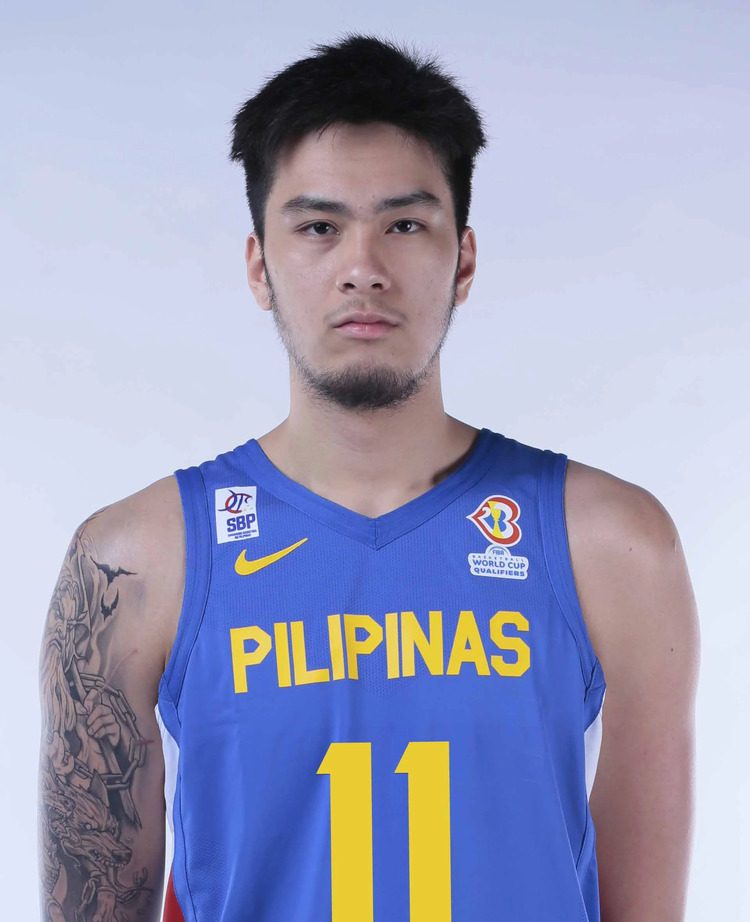 Basketball
Filipino Big Man Sotto Joins Dragonflies
Philippines national team center Kai Sotto has signed a contract to play for the B.League's Hiroshima Dragonflies, the team announced on Tuesday, February 7.

Sotto, 20, previously suited up for the Australian NBL's Adelaide 36ers. He averaged 6.8 points, 4.4 rebounds and nearly 13 minutes in 27 games this season.

"I am looking forward to playing for the Hiroshima Dragonflies," said Sotto, a 220-cm big man who made his pro debut in 2021, in a statement.
He added, "I want to do everything I can so that the Dragonflies, who are aiming to advance to the B.League Championship, have a great season."
RELATED: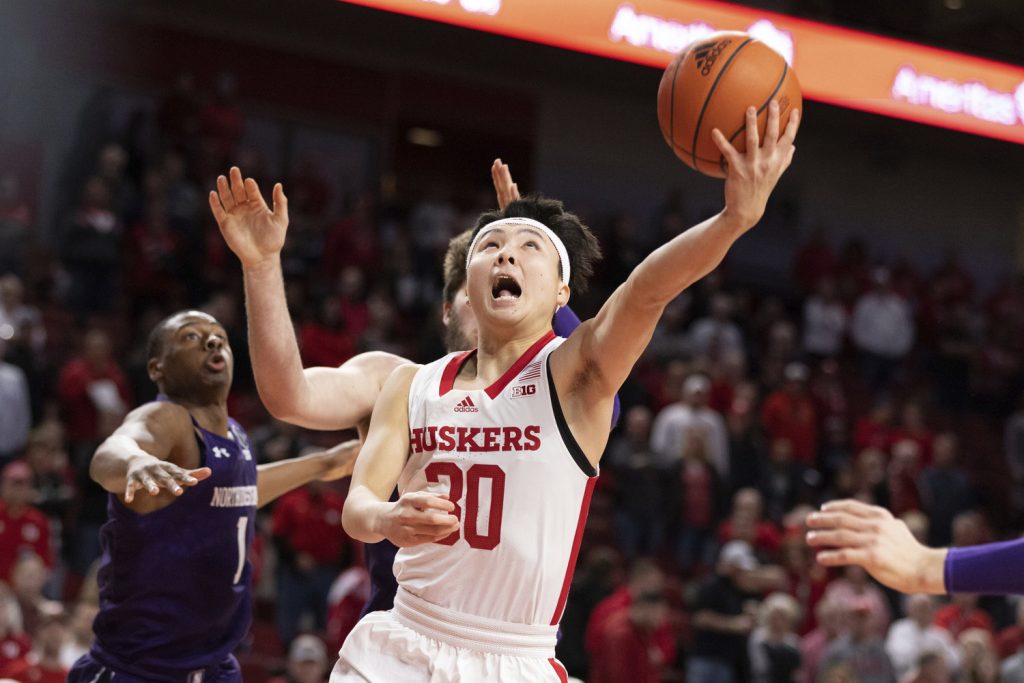 Analyst Impressed with Nebraska's Tominaga
College basketball analyst Robbie Hummel, who works for the Big Ten Network, is one of University of Nebraska shooting guard Kosei Tominaga's biggest fans.
Like many others, Hummel has had a chance to follow Tominaga's offensive exploits of late.
Tominaga scored 30 and 24 points in the Cornhuskers' games on February 5 and 8 against Penn State (a win) and the University of Michigan (a loss), respectively. He then poured in a game-high 22, including 17 points after halftime, against Wisconsin in Nebraska's 73-63 overtime victory on February 11.
In the three games, Tominaga canned 14 of 29 3-pointers. He's averaging 12.0 points per game this season.

"This is not comparing him to [NBA superstar] Steph Curry, but he has a little bit of that factor where if he makes one, he could make the next four because he's that type of shooter," Hummel said in this recent Associated Press feature. "The main thing that sticks out with Keisei Tominaga is he has gotten so much better as a player. He's not just a shooter, he's a scorer."
Hummel continued by saying, "He's an unbelievable cutter, he's got a good pull-up off the bounce, he's been good off handoffs."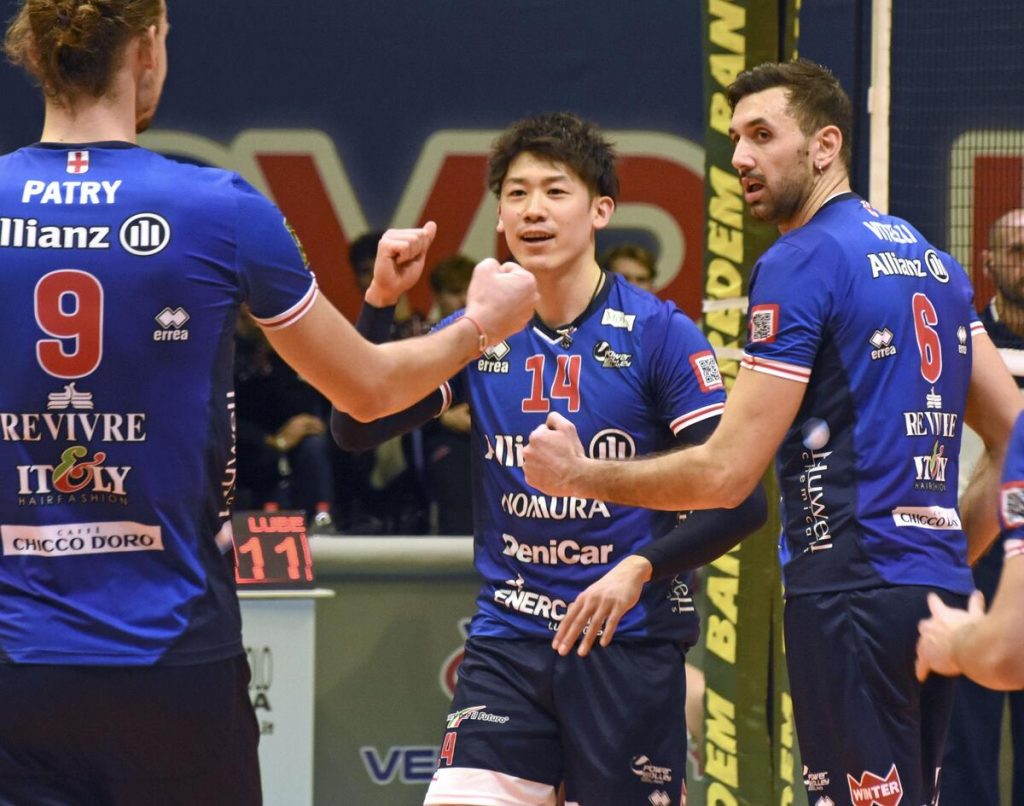 Volleyball
Ishikawa to Remain with Allianz Milano for 2023-24 Season
Veteran outside hitter Yuki Ishikawa has renewed his contract with Italian club Allianz Milano.

Ishikawa, who also serves as the Japan men's national team's captain, joined the SuperLega squad in 2020.

The 27-year-old is looking forward to the continuing challenge of Allianz Milano's quest to excel in the SuperLega.

"I'm very happy to stay at Milano again next year," Ishikawa said, according to Volleyball World.

He added, "I get along with the club very well and the city is beautiful, so I'm very happy. We've been playing a good championship so far. I remember my first time at Milano and since then I've improved a lot, I've grown year after year and I want to continue working to raise the bar even higher next season."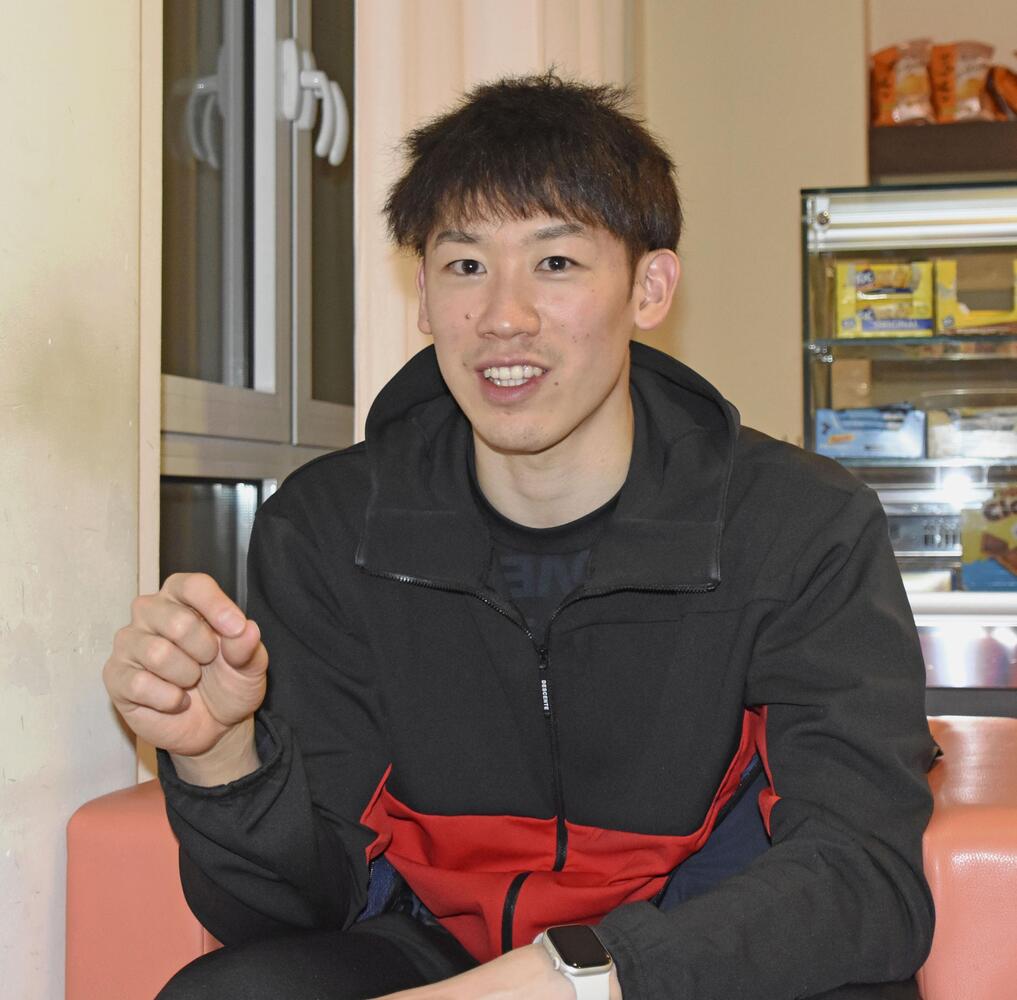 Milano head coach Roberto Piazza said Ishikawa is a vital contributor for the team.

"I'm very happy with Yuki's renewal, first of all, because he's showing excellent things this season and he's been improving since he arrived in Italy," Piazza said, according to Volleyball World. "I think this is his prerogative ― as a player he wants to improve. That's why he wants to stay in Italy. "In my opinion, he is a crucial player for the future of Milano.

"He has received several offers this year, but he has decided to stay with us, an indication of the fact that he wants to leave his mark with a team like that of Milano."

Ishikawa made his Italian volleyball debut in the 2014-15 season with Parmareggio Modena.
In Milano's most recent match, a four-set victory over Pallavolo Padova on Monday, February 6, Ishikawa was second on the team in attack points (16).
Quote of the Week
"I'm very happy to have won and set a new record."
―Djibouti's Ibrahim Hassan commented after winning the 71st Beppu-Oita Mainichi Marathon in a course-record 2 hours, 6 minutes, 43 seconds on February 5.

Author: Ed Odeven
Find Ed on JAPAN Forward's dedicated website, SportsLook. Follow his [Japan Sports Notebook] on Sundays, [Odds and Evens] during the week, and Twitter @ed_odeven.