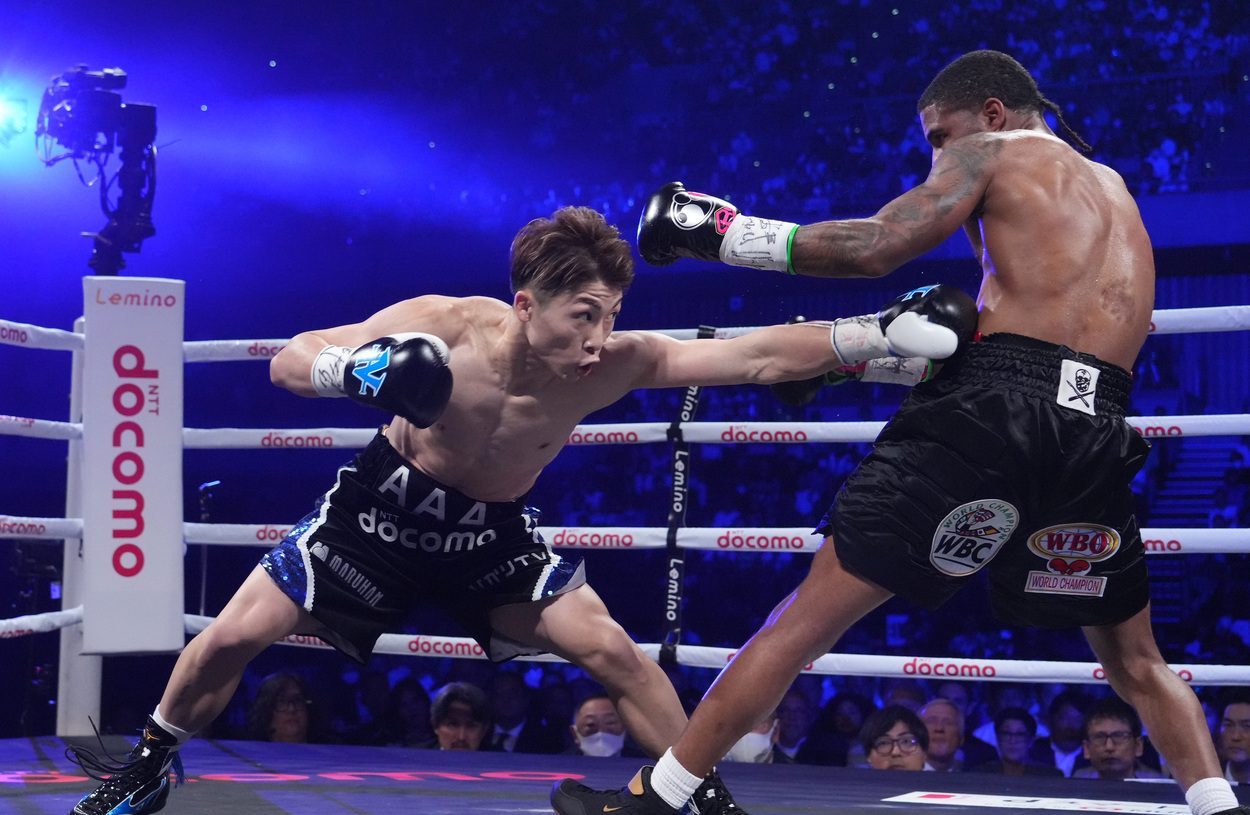 With Naoya Inoue doing what he does best, the eighth round of his first fight as super bantamweight was a snapshot of his sensational career.
Inoue overwhelmed Stephen Fulton, the WBC and WBO champion, with a flurry of fast, powerful punches in the decisive round of their super bantamweight title fight on Tuesday night, July 25.
After knocking Fulton down 40 seconds into the round (sparked by Inoue's right fist hitting Fulton in the head, then a mighty left hook), the American was clearly in trouble. "Monster" stayed aggressive and attacked his American opponent, landing eight punches in rapid succession before referee Hector Afu of Panama stopped the fight 1:14 into the round.
With the technical-knockout victory, Inoue wrested the WBC and WBO championship belts from Fulton at Tokyo's Ariake Arena.
"I'm so happy right now," Inoue declared in a ringside interview.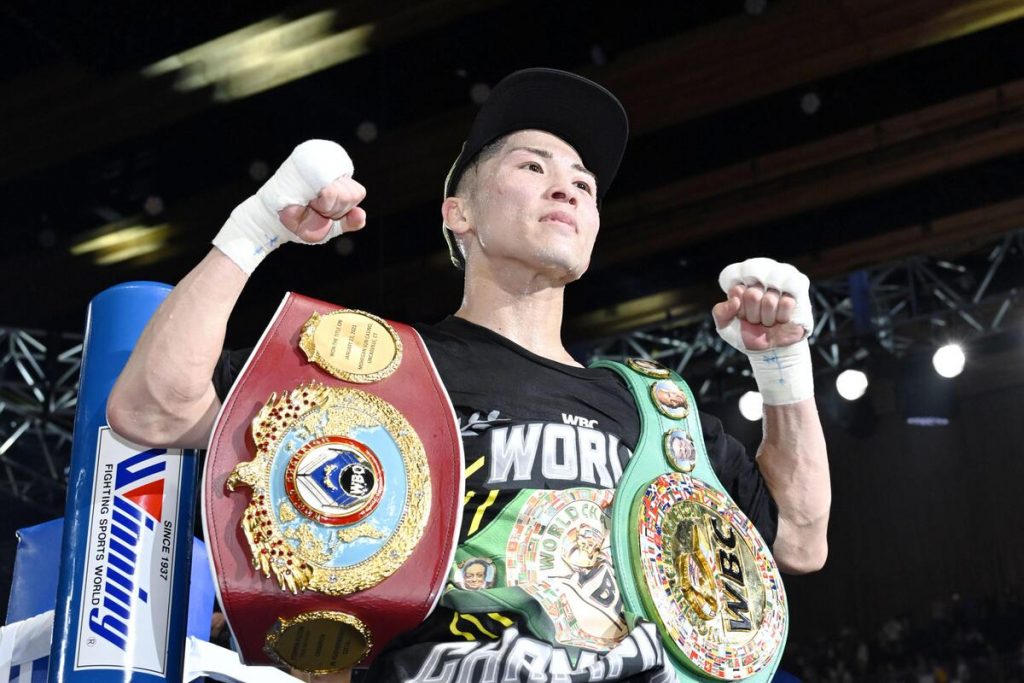 Naoya Inoue Reflects on the Fight
He also told the captivated crowd about his singular focus in 2023 after relinquishing his four bantamweight title belts in January.
"Everything I was thinking about this year was to fight him (Fulton) and become a four-division champion," Inoue commented. "Unfortunately, I hurt myself in training camp and had to wait."
As a result of his hand injury in March, the Fulton-Inoue bout was moved from May 7 to July 25.
Analyzing his performance against Fulton, Inoue said, "I believe I was able to show my increased speed and power in this bout."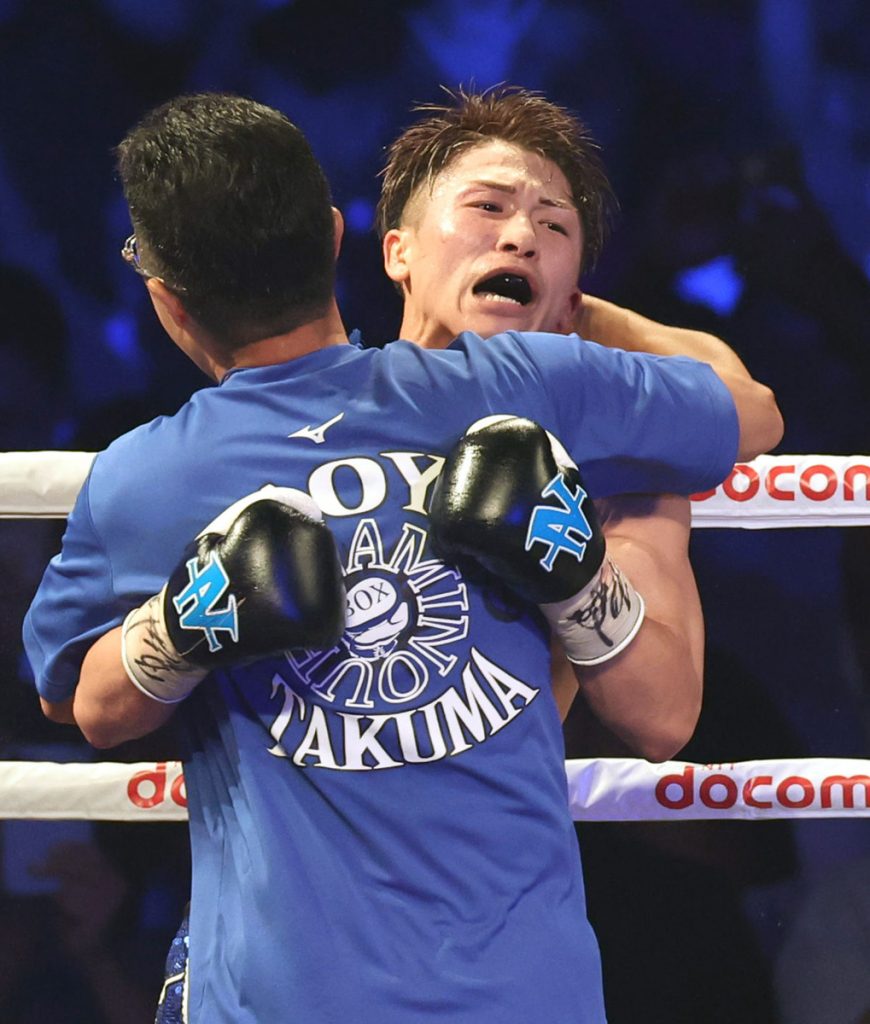 What else did he learn by fighting Fulton?
"I still have room to improve, so I'll get stronger as a super bantamweight," Inoue was quoted as saying by Kyodo News.
The 30-year-old Inoue improved to 25-0 with 22 knockouts as a pro fighter. He became the second Japanese boxer to win world titles in four weight classes (light flyweight, super flyweight, bantamweight and now super bantamweight), joining Kazuto Ioka.

Ioka, 34, is now the WBA super flyweight champion.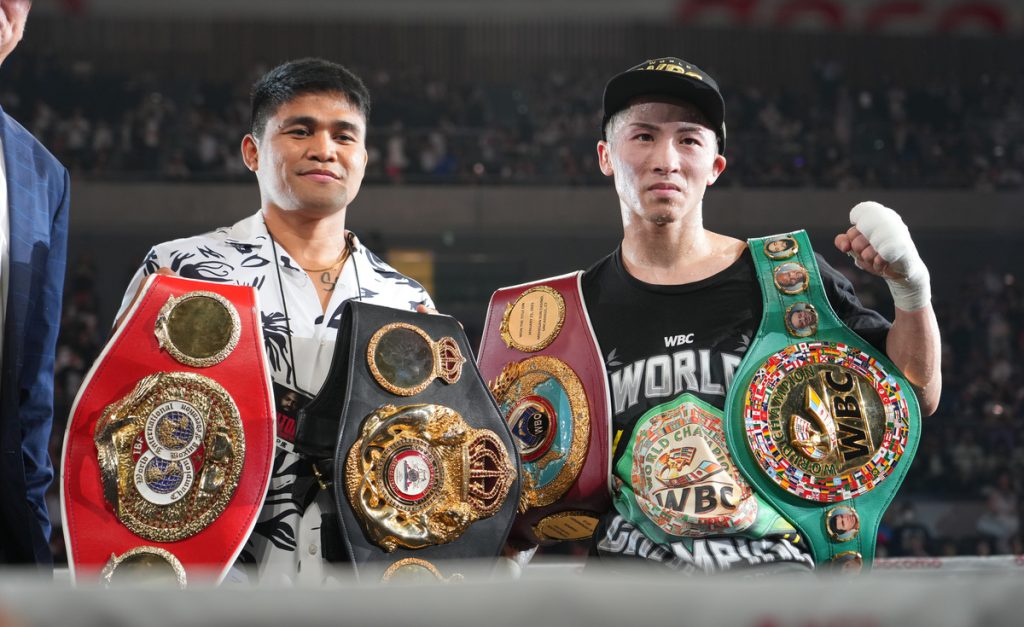 Naoya Inoue Makes an Offer to Fight Another Champion
Current WBA and IBF Marlon Tapales attended the fight.
Afterward, Inoue made a spirited invitation for the Filipino fighter to meet him in a unification title bout in Japan this year.
Tapales quickly reacted to the invitation before the spirited crowd shuffled out of the arena.

"I want to fight Inoue because he is a great champion," Tapales said from inside the ring.
As an enthusiastic crowd cheered, he added, "I want to prove to myself that I'm a champion."
Tapales, 31, has a career record of 37-3 (19 KOs).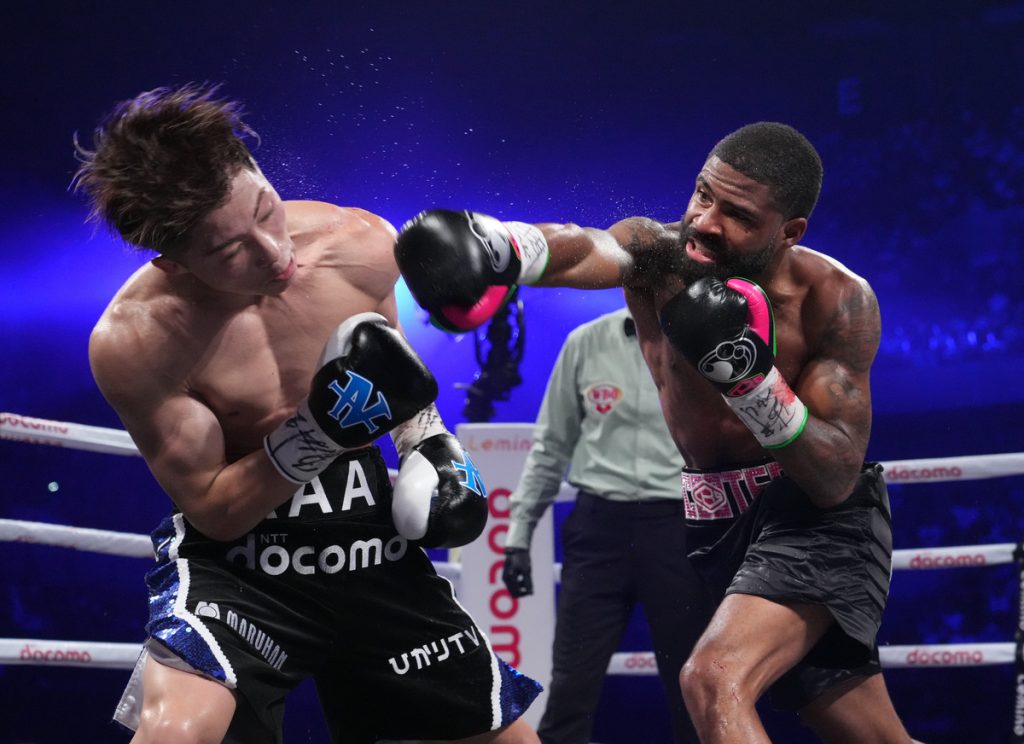 Fulton's Reaction to the Loss
Asked for his reaction to the fight, Fulton said: "I'm disappointed in my performance, but I still feel good."
Fulton gave credit to Inoue for his strong performance in the ring, saying the Japanese fighter's "timing was a little bit better than mine."
In the decisive eighth round, Fulton said he was hit with punches that he didn't see coming, including one that landed on his head.
"He's a great fighter," added Fulton, who fell to 21-1 (eight knockouts). "That's why he got the win tonight. He was the better man today."
Did the loss demoralize Fulton?
"I'm not feeling bad because I'm a champion, no matter what," Fulton insisted.
On losing his two title belts, Fulton said that "I can't allow that to dictate and judge how I am [defined] as a man."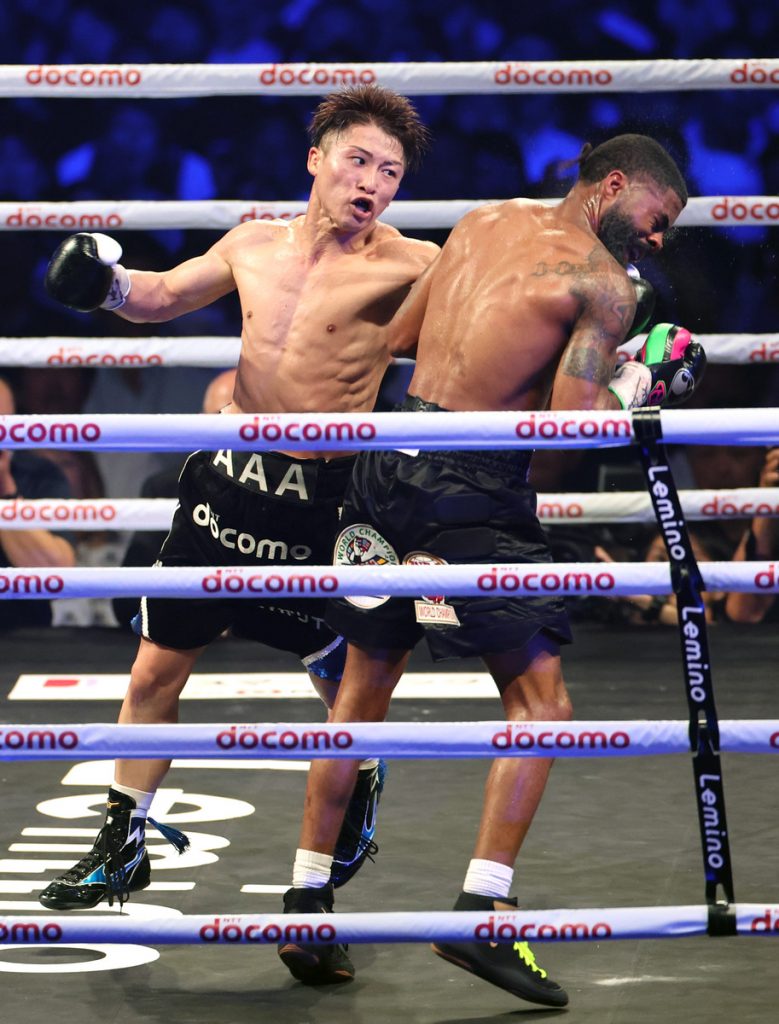 A Showcase of Inoue's Speed and Power
Early on, Inoue and Fulton were slow to mount sustained attacks. In the first round, it appeared that both fighters were getting a feel for the other's movements and mannerisms while gauging how much space they had for their offensive and defensive tactics.
Counterpunching from both men showed that the challenger and the champion were hungry to set the tone in the opening three minutes.
Inoue looked more like the global superstar in the second round, delivering quick punches with both fists. After about two minutes of action in the round, the pride of Kanagawa Prefecture unleashed a three-punch combination that showed without a doubt he was not intimidated by Fulton's advantage in reach (179 cm to Monster's 171 cm).
Instead, Inoue employed close-range fighting for much of the fight. The second round foreshadowed this aspect of the bout.
In the third round, Fulton and Inoue both found gaps in their opponent's defense and landed sharp blows. Closing out the round, Fulton absorbed on-target punches from both hands. And Inoue established himself as an aggressive deliverer of a full arsenal of punches, effectively using his jab and an effective mix of hooks, straights and uppercuts.

Although Inoue clearly won the fourth round on points, it was Fulton's best round of the fight. It was also the Philadelphian's most active round, with Fulton launching 41 punches and hitting Inoue with eight of them.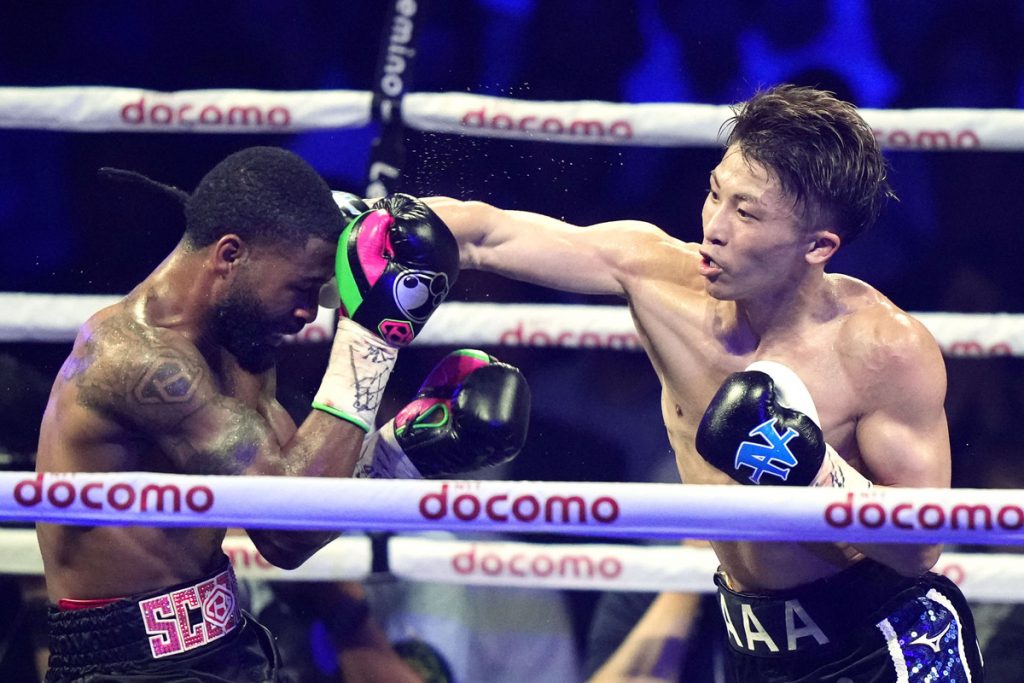 Frequency and Accuracy of Punches Lift Inoue
As the fight edged closer to the halfway point (a scheduled 12-rounder), the frequency of Inoue's two-and three-punch combinations increased in the fifth and sixth rounds.
At the same time, Fulton slipped in several counterattacks, relying on his jab as a catalyst throughout those six minutes. Fans cheered and clapped with intense emotion.
Inoue responded by reminding his foe of his well-earned reputation as a generational talent. He hit his target with a strong right-handed punch about 40 seconds into the seventh round.
And both men utilized quick jabs to initiate counterattacks.
But Inoue appeared to find a reservoir of additional energy in the seventh round, as he wowed the crowd with a three-punch combo near the 90-second mark.
Moments later, Inoue followed a sharp right uppercut with a left hook, keeping Fulton busy on defense.
Fulton didn't appear exhausted at this point. But the eighth round showed one fighter's concerted effort to pound his foe into submission. And that spelled trouble for Fulton.
Monster's night ended with a dream come true.
Fulton's night descended into disappointment and the loss of two titles.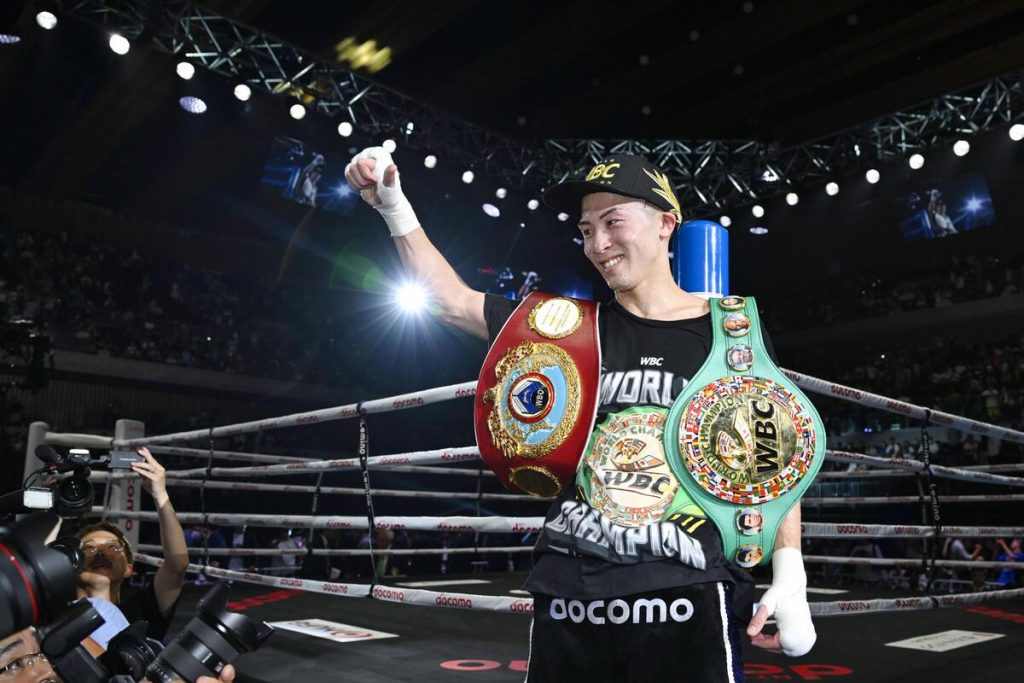 Notes from the Title Fight
On three judges' scorecards through round seven, two had Inoue ahead on points 69-64 and the other had Monster winning 68-65.
This reporter's scorecard had Inoue leading 69-64 entering the eighth round.

Scorecard points, however, didn't truly underscore how dominant a night Inoue had.

According to CompuBox's official fight statistics, Inoue attempted and landed more punches than Fulton in each round of the fight. He finished with 379 total punches thrown to Fulton's 223. What's more, Inoue landed 114 punches to Fulton's 47.

In addition, Inoue attempted 180 power punches, landing 70 of them, including 11 of 19 in the eighth round.
Fulton finished with 71 power punches thrown, 24 of which found their target.
RELATED:
Author: Ed Odeven
Find Ed on JAPAN Forward's dedicated website, SportsLook. Follow his [Japan Sports Notebook] on Sundays, [Odds and Evens] during the week, and Twitter @ed_odeven.