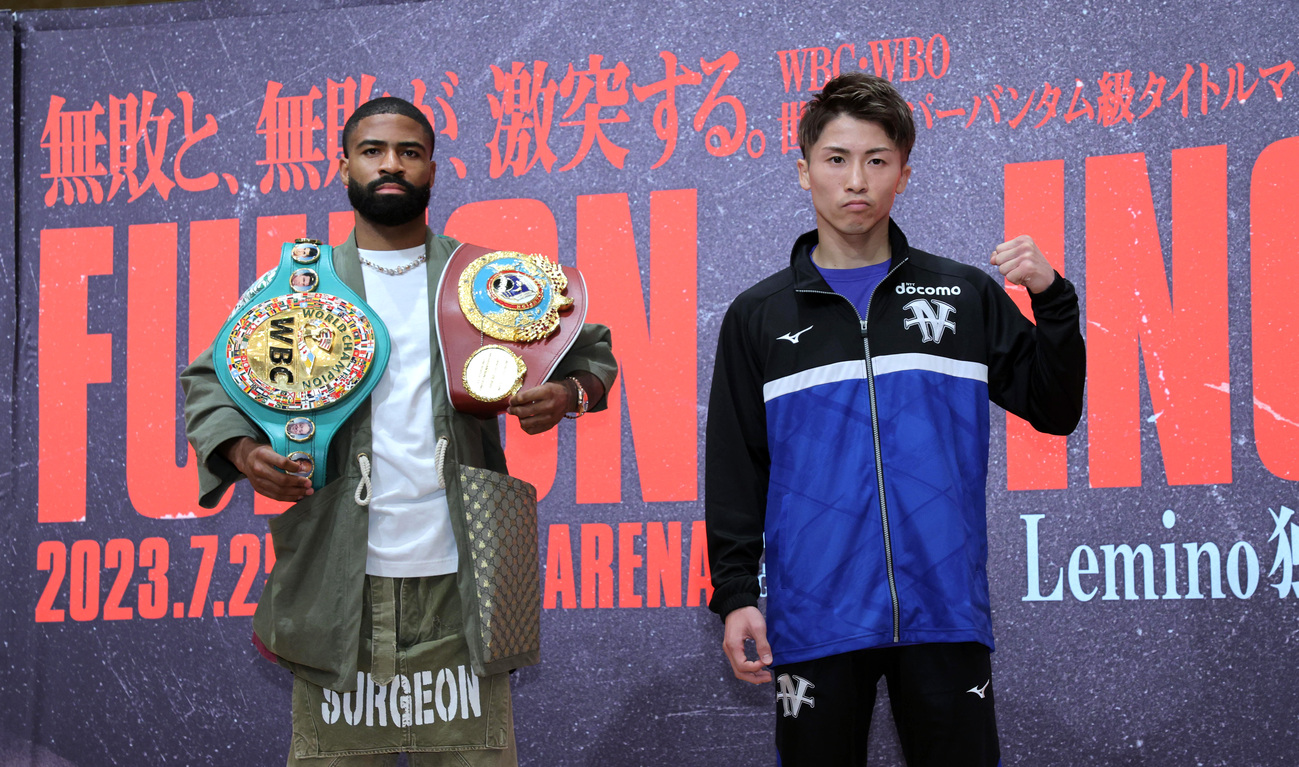 Can Naoya Inoue become Japan's second boxer to win world titles in four different weight classes?
That question will be answered on Tuesday, July 25 at Ariake Arena.
Inoue (24-0, 21 knockouts) will put his reputation on the line against WBC and WBO super bantamweight champion Stephen Fulton, a 29-year-old American from Philadelphia.
It will be Inoue's first bout in the 122-pound division. He officially relinquished his WBC, WBA, WBO and IBF bantamweight titles in January 2023, weeks after defeating England's Paul Butler via an 11th-round knockout to become the undisputed world champion. That fight, on December 13, 2022, was held at the same venue as Tuesday's blockbuster showdown.
The Inoue-Fulton fight was originally scheduled to be held on May 7, but it was rescheduled after Inoue, known as "Monster" to his legions of fans, sustained a hand injury during training in March.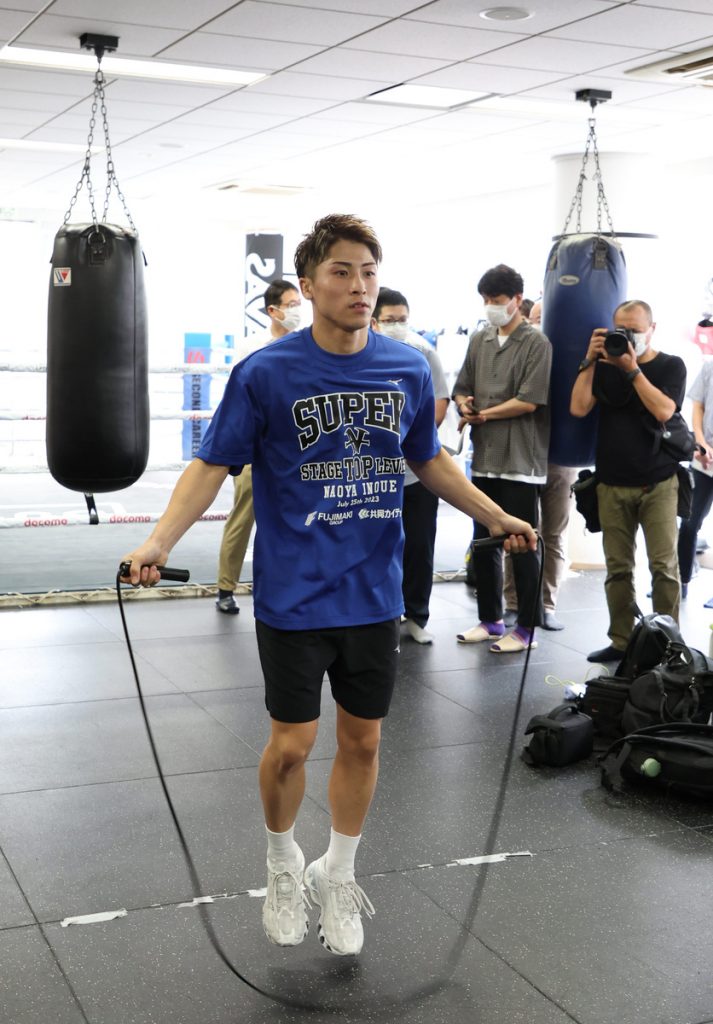 Despite his past achievements, including world titles as a light flyweight and super flyweight before conquering every bantamweight opponent he faced, the 30-year-old Inoue is as fired up as he's ever been to step into the ring.
"I am highly motivated since I can face Fulton in my first fight after moving up in weight," Inoue insisted during a news conference on Saturday, July 22 in Yokohama, the website Boxing News reported.
What's Inoue's impression of Fulton?
"Since I think Fulton is the strongest boxer in the super bantamweight [division]," Inoue said, "I can prove I will be the strongest boxer in the division if I beat Fulton."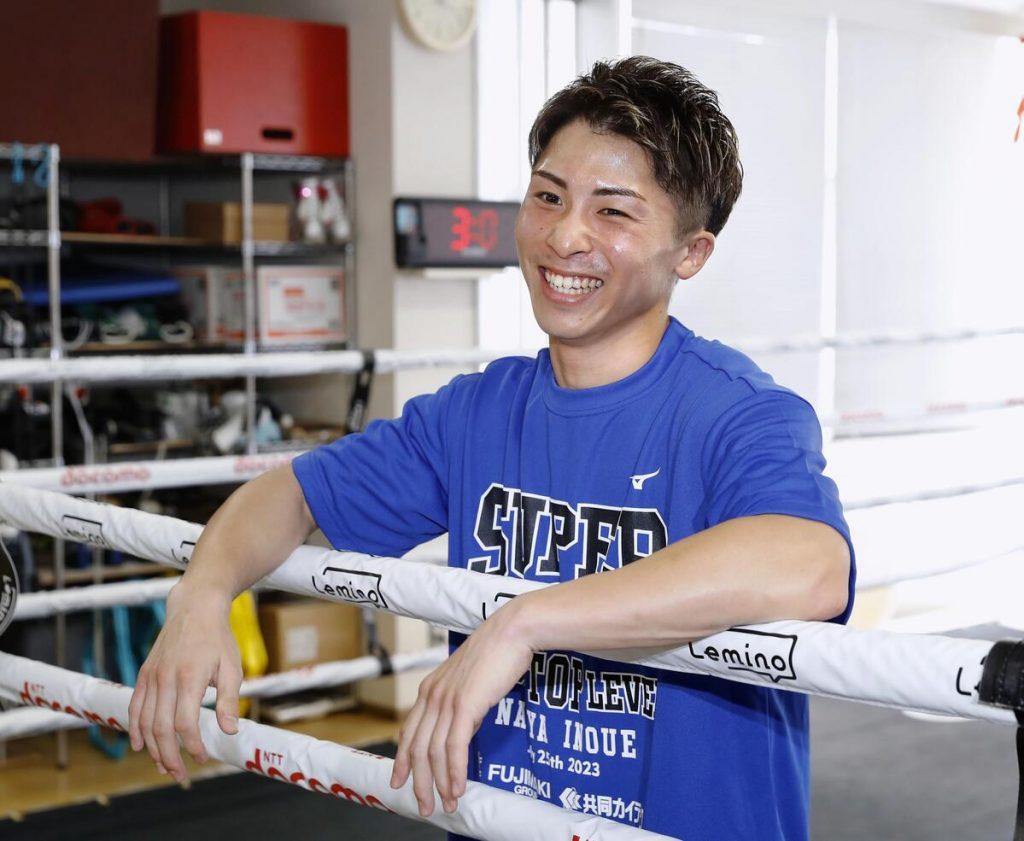 For Japan, Kazuto Ioka, 34, is the nation's lone four-division world champion. He achieved the feat at mini-flyweight, light flyweight, flyweight and super flyweight. Ioka currently owns the WBA super flyweight championship belt.
Fulton Expresses Confidence That He'll Win
In a July 2023 profile published on The Ring magazine's website, writer Joseph Santoliquito noted that Fulton owns a 10-0 record against previously unbeaten boxers.
Will Inoue become the 11th?
The answer is clear, according to Fulton.
"People have not even seen the best of me yet," Fulton was quoted as saying by The Ring. "I have made fights harder than they should have been, [and] I like it like that."
He added: "I've engaged guys when I know I could have boxed the hell out of them."
Fulton has great self-confidence. In fact, he said, "I can outbox anyone. It's up to me what I want to do," he told The Bible of Boxing.
"It depends how I will feel the morning of the fight. There is no doubt that I am going to win."
RELATED: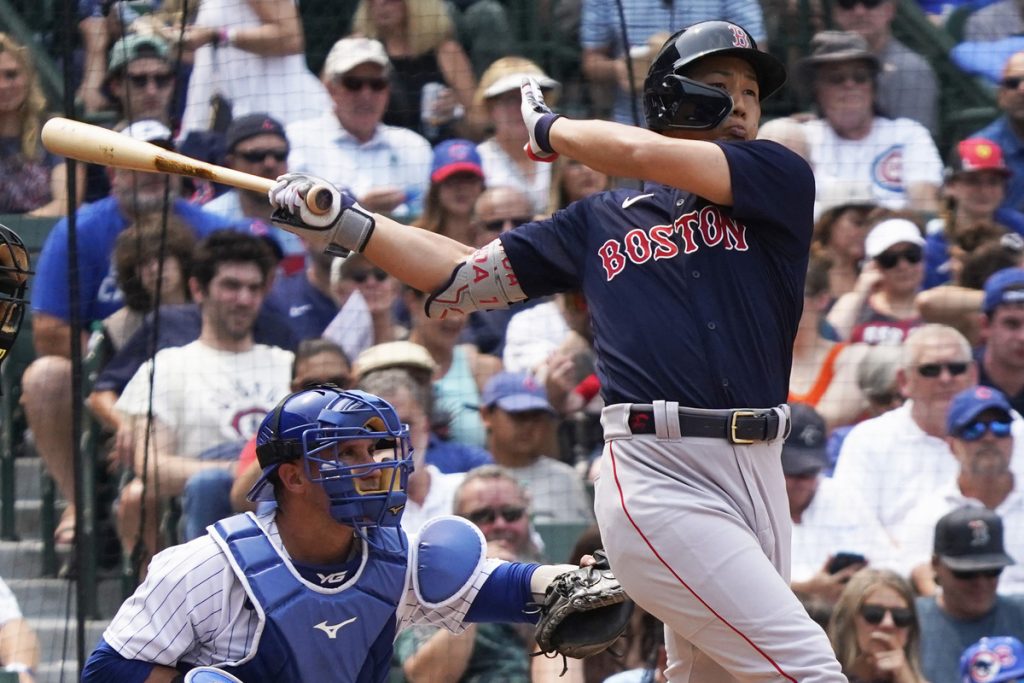 Baseball
Japanese Players Provide Offensive Spark for MLB Clubs
It's easy to lose track of who's done what during the 162-game season.
That said, here's a quick rundown of notable recent performances by Japanese player in MLB:
Boston Red Sox slugger Masataka Yoshida smacked a fifth-inning grand slam and finished with six RBIs in an 11-5 road triumph over the Chicago Cubs on Sunday, July 16.
Cubs outfielder Seiya Suzuki went 4-for-6, including a solo blast in the sixth inning, in Chicago's 17-3 rout of the visiting Washington Nationals on Tuesday, July 18. He scored two runs and knocked in three.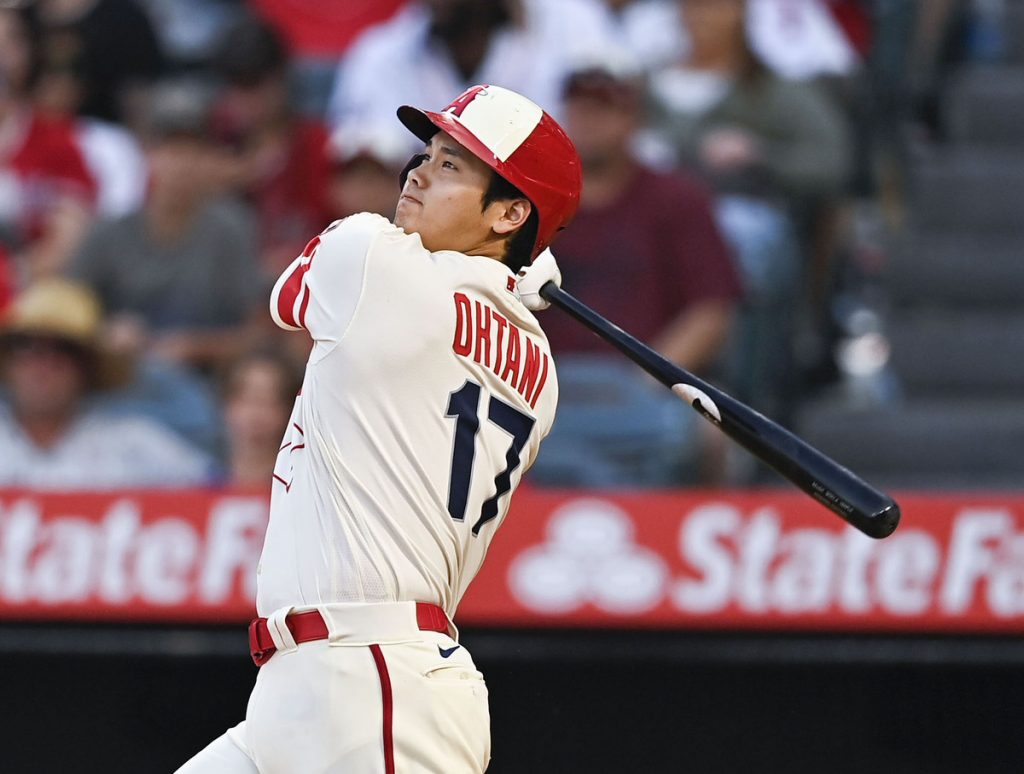 Los Angeles Angels designated hitter Shohei Ohtani, who leads MLB in home runs (35) through July 21, homered in three straight games on July 16 and 17 (against the Houston Astros) and 18 (against the New York Yankees).
Then, on July 19, Ohtani walked four times in five plate appearances and scored twice in a 7-3 win over the Yankees.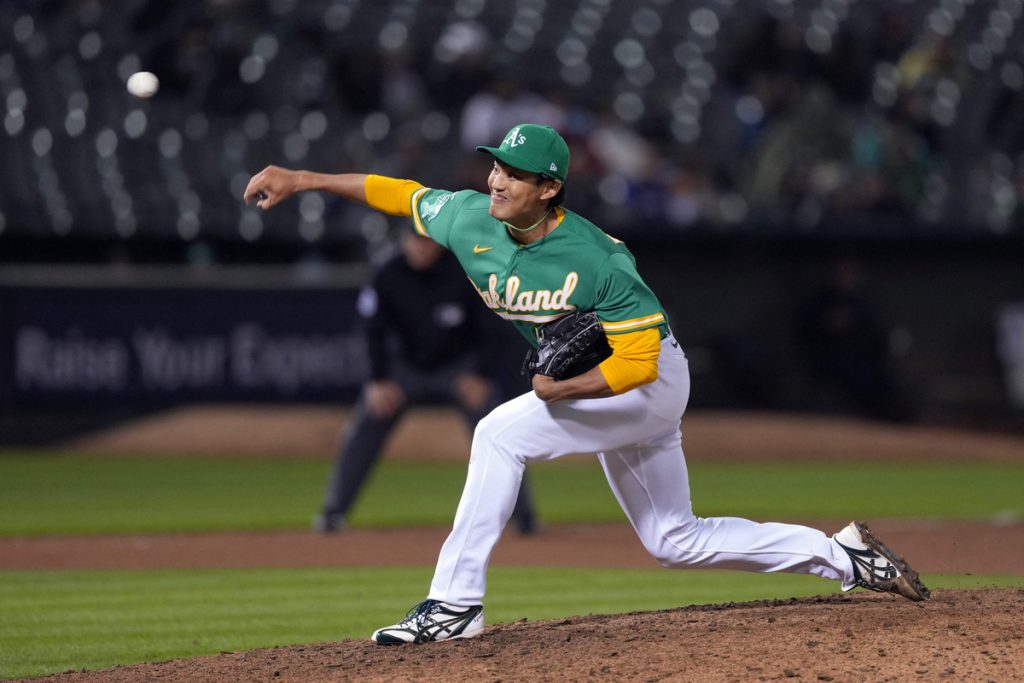 Former NPB Pitcher Fujinami Traded to Baltimore
The Baltimore Orioles acquired veteran pitcher Shintaro Fujinami from the Oakland Athletics on Wednesday, July 19.
In the one-for-one swap, the Orioles received Fujinami by trading minor league left-hander Easton Lucas to the A's.
Fujinami, who started the season in Oakland's starting rotation before being reassigned to the bullpen, has pitched in 34 games for the A's in his first MLB season. He's 5-8 with an 8.57 ERA in 49⅓ innings.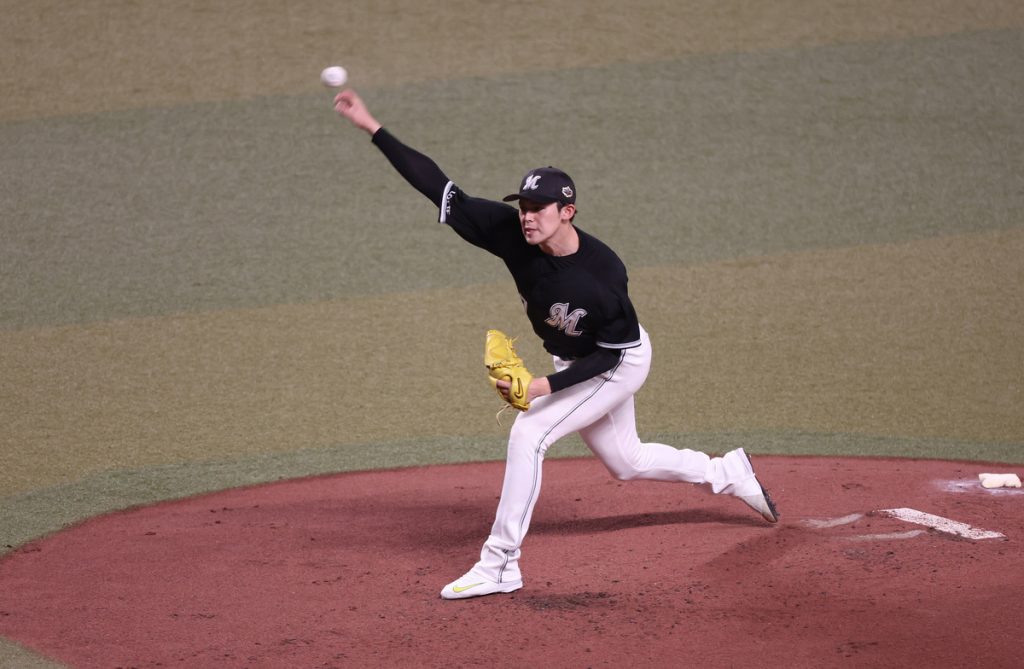 Pacific League Wins Both NPB All-Star Games
The 2023 NPB All-Star Games were held on Wednesday and Thursday, July 19 and 20. And the Pacific League recorded back-to-back victories (8-1 and 6-1) over the Central League at Vantelin Dome in Tokorozawa Saitama Prefecture and Mazda Stadium in Hiroshima.
In Game 1, the PL jumped out to a 4-0 lead by the end of the first inning. Chiba Lote Marines fireballer Roki Sasaki, who pitched the opening frame and struck out two batters, earned the win. Yuki Yanagita (Fukuoka SoftBank Hawks) and Chusei Mannami (Hokkaido Nipponham Fighters) homered for the PL.
In Game 2, the PL pounded out 13 hits and seven PL All-Star pitchers held the CL to five. Orix Buffaloes rookie Shunpeita Yamashita, who got the starting assignment, tossed two scoreless innings and earned the win.
RELATED: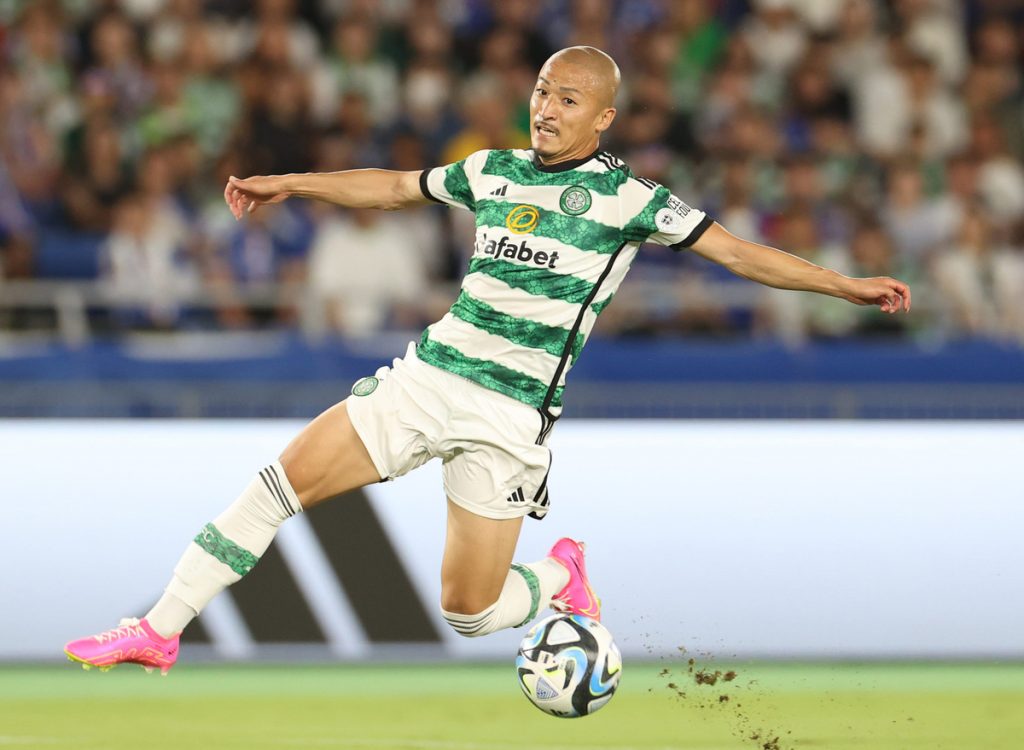 Soccer
Marinos and Celtic FC Combine for 10 Goals in Crowd-Pleasing Exhibition
Yokohama F. Marinos defeated Celtic FC 6-4 in a friendly on Wednesday, July 19 at Nissan Stadium.

Ex-Marinos star Daizen Maeda paced Celtic with three goals, all of which he scored in the first half.

"We are disappointed with the result but I could get the three goals and I'm very pleased with my performance," Maeda told the Scottish Premiership team's official website.
New Celtic manager Brendan Rodgers was impressed with Maeda's performance.
"Daizen Maeda was exceptional tonight in his performance," Rodgers said, according to Agence France-Presse. "Everything that you would want in a striker ― his running and movement and pressing."
Yokohama's Ryo Miyaichi had a pair of goals in the 85th and 88th minutes to put the hosts in front 6-3 before Celtic's David Turnbull added a late tally in stoppage time.
Rodgers' team wrapped up its Japan tour on Saturday, July 22 against Gamba Osaka at Panasonic Stadium in Suita, Osaka Prefecture. Alexandro Bernabei lifted Celtic to a 1-0 victory, scoring in the 85th minute.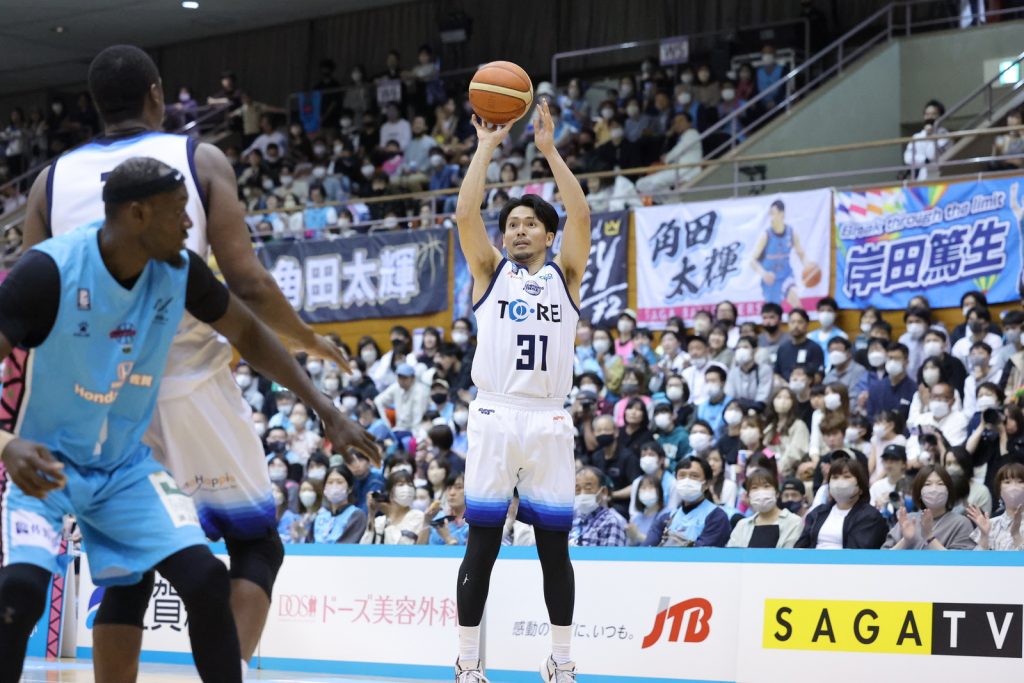 Basketball
Joho, McHenry and Duncan Decide to Retire
In recent weeks, popular B.League veteran players Masashi Joho (Earthfriends Tokyo Z, a B2 club), Anthony McHenry (Shinshu Brave Warriors) and Josh Duncan (Ryukyu Golden Kings) announced their retirements on social media.
Joho, 41, averaged 7.7 points in 58 games in his final pro season. The accomplished shooting guard began his career with the Osaka Evessa in 2005-06, the bj-league's inaugural season. He helped the Evessa win back-to-back titles before joining the now-defunct Tokyo Apache in 2007. Then the Apache earned consecutive championship runner-up finishes in the now-dissolved league in his two seasons playing under Joe Bryant, Kobe's father.
With a knack for making clutch shots and playing aggressively at both ends of the floor, Joho was a key player throughout his career. He was the bj-league's 2013-14 season MVP, averaging a career-high 17.4 points for the Toyama Grouses. Joho played for eight franchises over the years and instilled confidence in his teammates.
The Hokkaido Prefecture native has joined the B3's Yokohama Excellence as an assistant coach.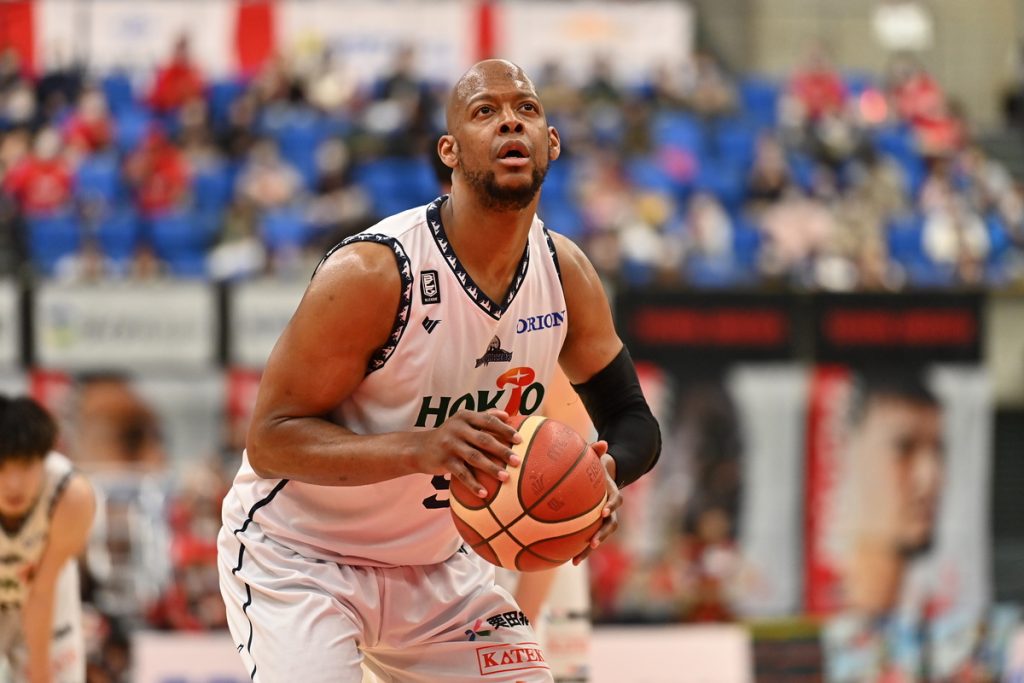 McHenry Excelled in Japan
McHenry, a Georgia Tech alum, played nearly his entire pro career in Japan. The versatile all-around player won four championships during the bj-league era (2008-09, 2011-12, 2013-14, 2015-16) and played for the Golden Kings from 2008-17. McHenry, 40, spent the past six seasons with Shinshu and averaged 10.8 points, 7.2 rebounds and 3.5 assists in his final season.
Longtime Golden Kings assistant coach Keith Richardson paid tribute to McHenry on Twitter.
"Congratulations on a great career to Anthony McHenry!" Richardson tweeted. "I am blessed to have been a teammate for nine seasons and a friend for life. Congratulations, Mac. You are truly the king of Okinawa basketball!"
RELATED: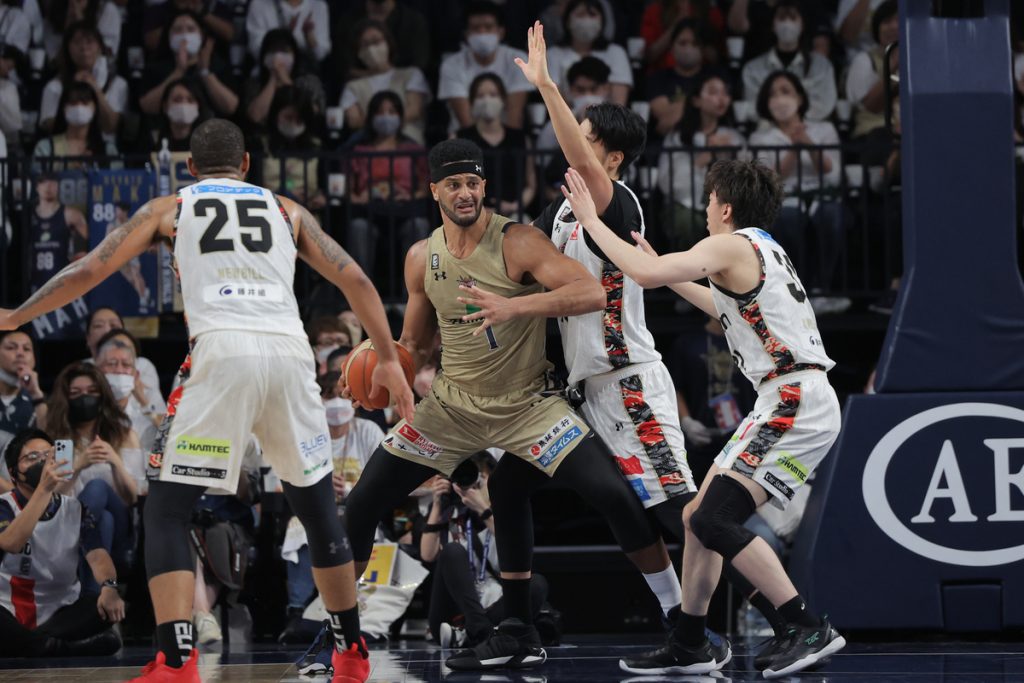 Duncan Won Two B.League Titles
Duncan, 37, played the final five seasons of his pro career in Japan, including four with the Chiba Jets before joining Ryukyu ahead of the 2022-23 campaign. He averaged 11.0 points and 6.3 rebounds this past season and helped lead the Golden Kings to their first B.League title. Chiba also won its first league championship with Duncan during the 2020-21 season.
The Xavier University product launched his pro career in 2008 and played in France, Belgium, Israel, Germany and Turkey before coming to Japan.
Former Jets teammate Yuki Togashi tweeted, "Congrats on a great career. We will miss you."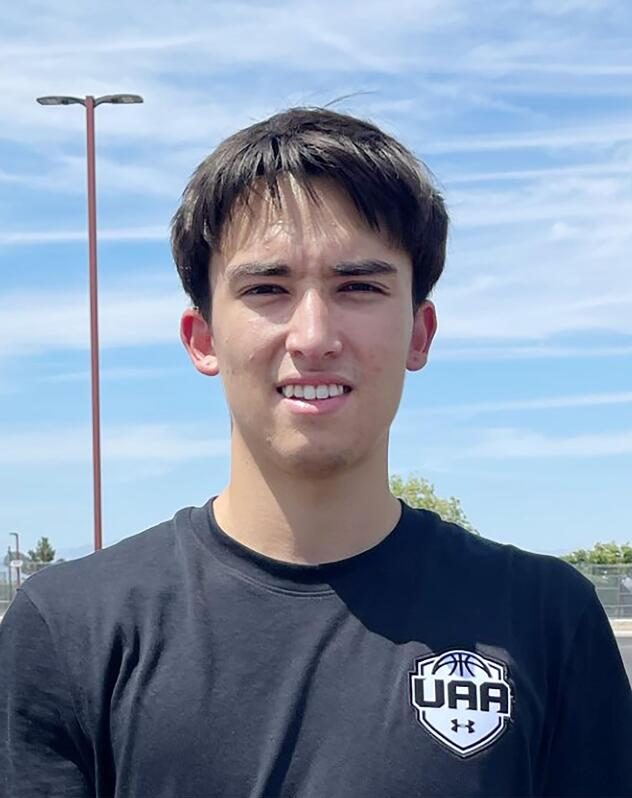 Luka Toews Commits to Boston College
Tokyo-born guard Luka Toews has verbally committed to attend Boston College. His older brother Kai, also a dynamic guard, joined the B.League's Alvark Tokyo this offseason.
Toews made the announcement on Monday, July 17, according to published reports. He is entering his senior season at The Newman School, a private school in Boston.

After making an official visit to Boston College in January, the 6-foot-1 (185-cm) guard revealed it was a positive experience.

"The visit was great," Toews said, according to 247sports.com. "I got to watch them practice and I went to their game a few days ago when they beat Clemson at home. They also seem to have a great culture and they are building a brand new practice facility which looked awesome."

The Toews brothers' father, Burke, aka "BT," coaches the Fujitsu Red Wave, a Women's Japan Basketball League (WJBL) team.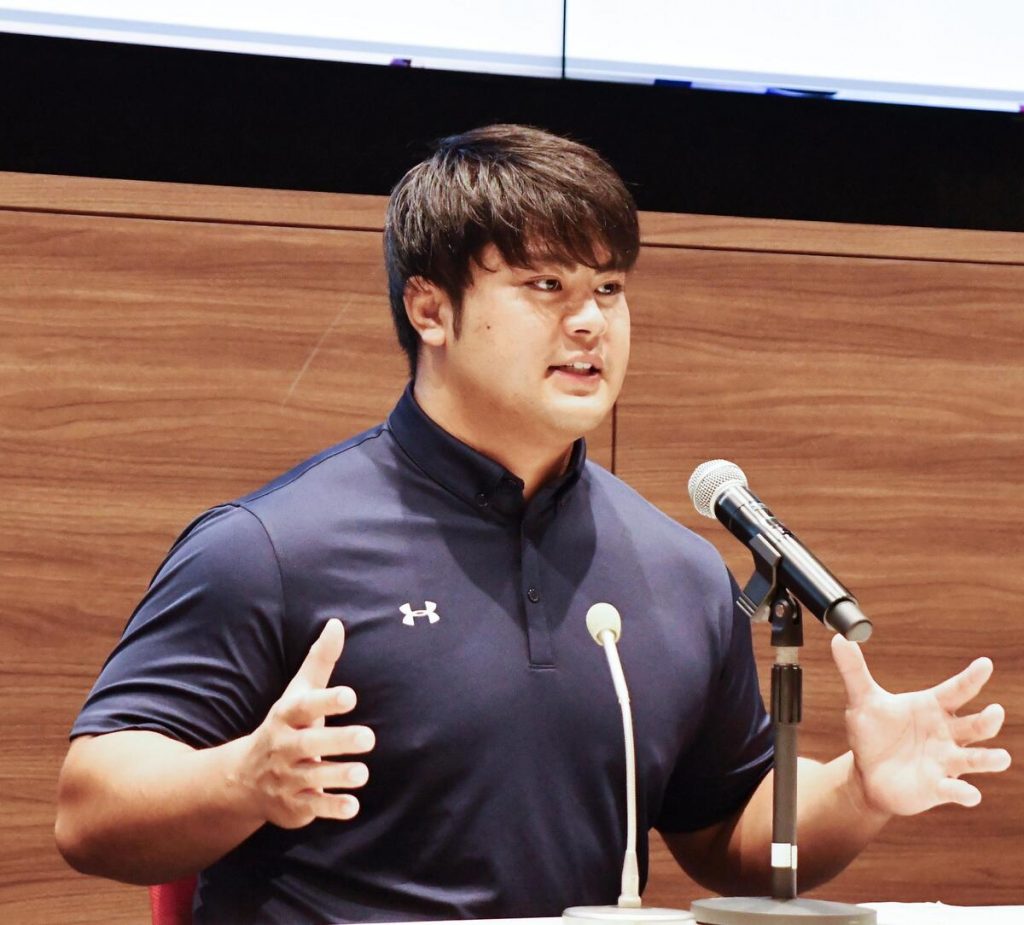 American Football
Ex-Amateur Yokozuna Hanada to Play at Colorado State
In 2020, Hidetoro Hanada captured a national amateur sumo title as a Nippon Sport Science University freshman.
Three years later, Hanada is preparing to relocate to the United States to attend Colorado State University and play as a defensive lineman for the school's NCAA Division I football team.
After expressing an interest in playing football, the Wakayama Prefecture native participated in tryouts for the X League, Japan's top-tier football league, in March 2022.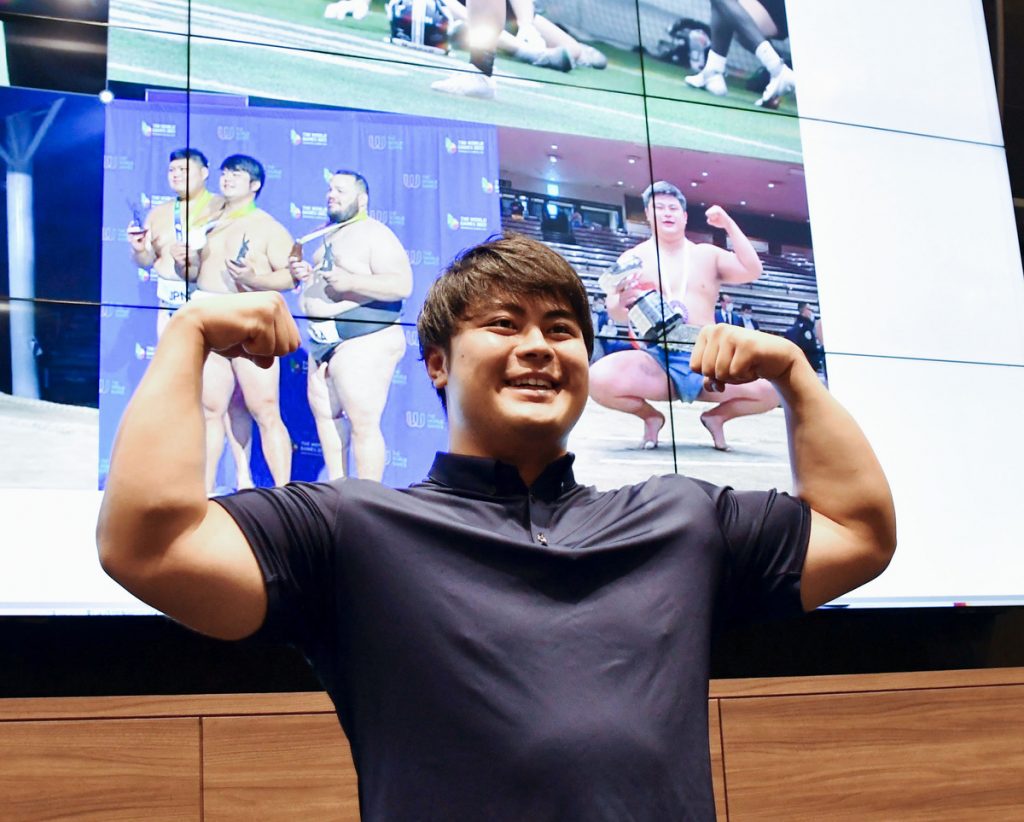 Making a Positive Impression
Hanada, a 2022 World Games sumo gold medalist (open-weight division), has trained with the X League's Fujitsu Frontiers and gained exposure by playing for the Japan All-Stars in the Japan US Dream Bowl in January 2023. He attended the Canadian Football League's Combine, a three-day evaluation camp, in March in Edmonton, and he made a positive impression.
That led to contact with the Colorado State coaching staff.

"I'm as excited and anxious to see him as everyone. He's got all the qualities that you look for," Rams head coach Jay Norvell was quoted as saying by the Coloradoan. "The leverage that you learn from wrestling and being able to control body weight and those hand-to-hand combats are huge. He can do that. I've seen him do it. We're just excited to have him."
Hanada, 21, has two years of eligibility remaining. He told reporters on Tuesday, July 18 that he aspires to play in the NFL.
"I'm very fortunate to have a chance to go to Colorado State and play football," Hanada said, according to an article posted on the X League website. "It's a challenge but I'm confident that I can go through it."
Noting his background, he added: "It's Japan's national sport (sumo) challenging America's national sport (American football)."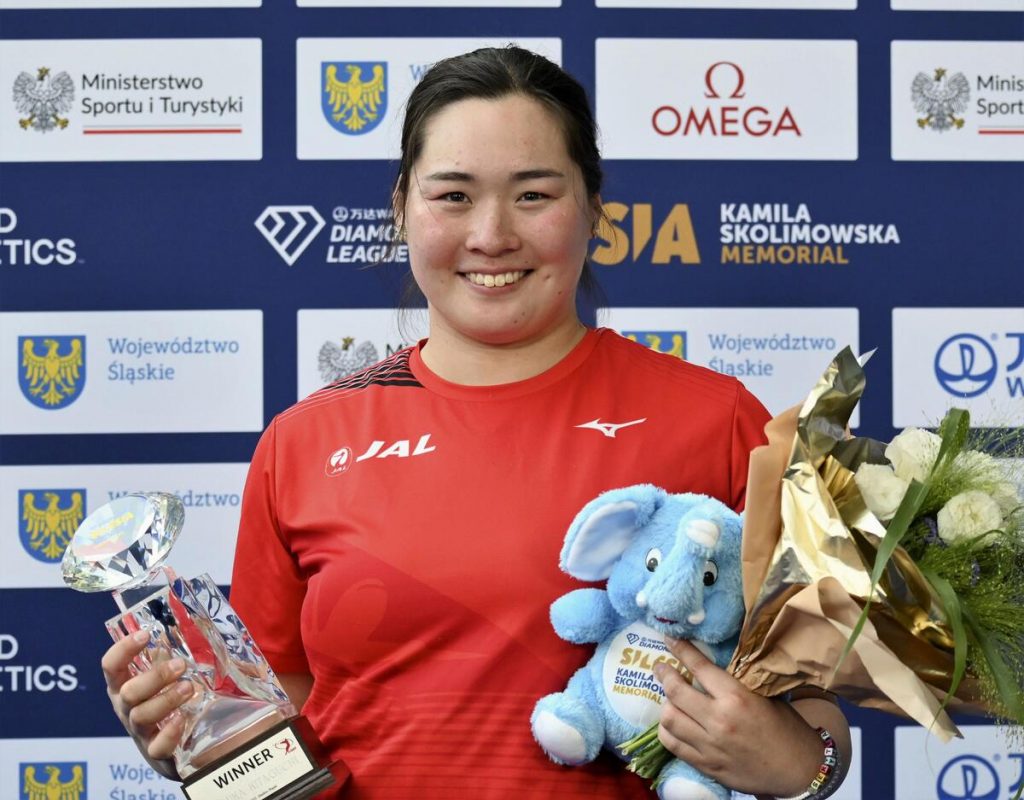 Track and Field
Kitaguchi Claims Second Diamond League Title of 2023
Javelin thrower Haruka Kitaguchi established a personal-best record with a toss of 67.04 meters on her final throw in a Diamond League meet on Sunday, July 16 in Chorzow, Poland.
Kitaguchi won the event, giving her two DL titles this season. Her winning throw also topped the chart for the longest throw by a woman in 2023.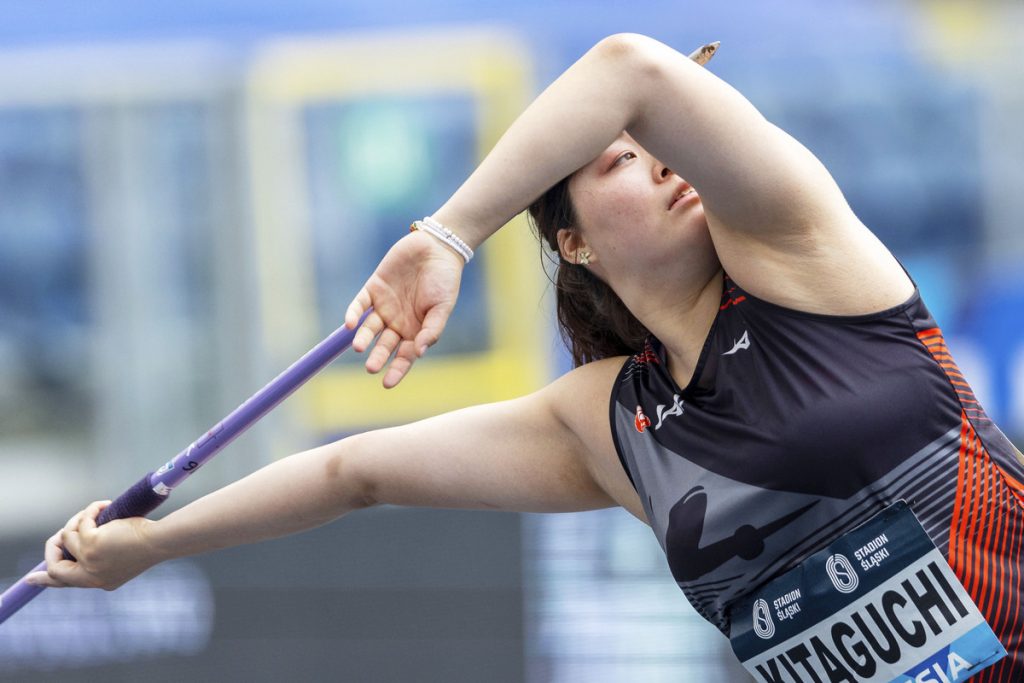 "I didn't expect to throw that far," Kitaguchi was quoted as saying by Kyodo News.
Her previous best throw (66.00 meters) was made in 2019.
"I'm happy to finally rewrite my national record," she continued.
She added, "I was able to move my body really well and didn't feel stiff. [Now] I want to prepare myself to do even better at the world championships."
The 2023 World Athletics Championships (August 19-27) will be held in Budapest.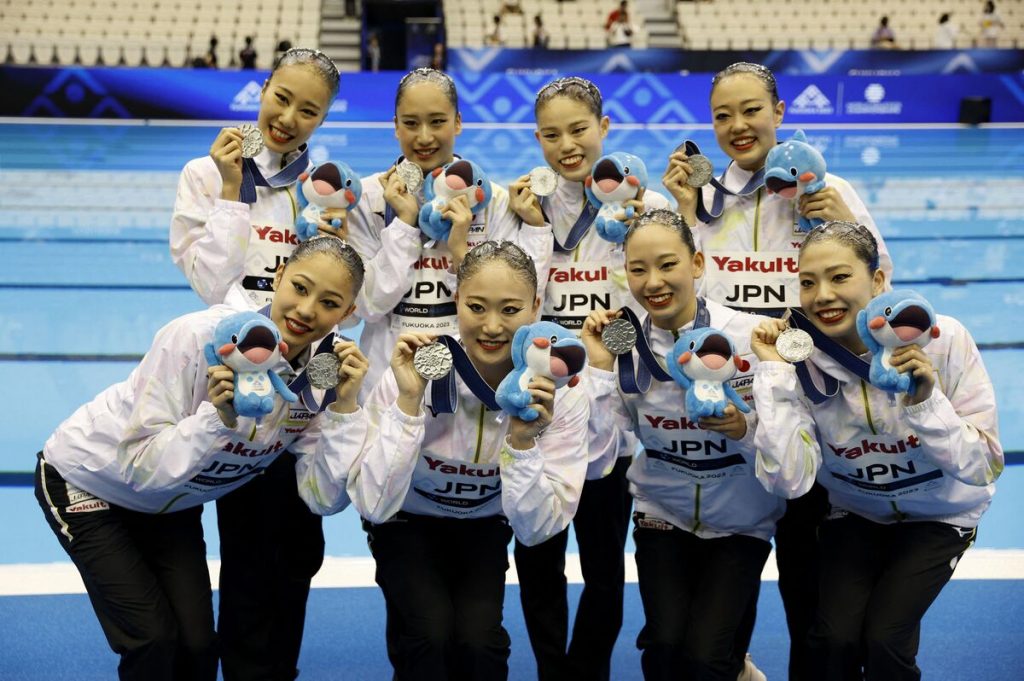 Quote of the Week
"I'm happy to win a medal."
―Artistic swimmer Megumu Yoshida, reacting to Japan's runner-up finish in the women's team free routine final at the World Aquatics Championships in Fukuoka on July 21.
Yoshida's silver-medalist teammates: Moe Higa, Moeka Kijima, Uta Kobayashi, Ayano Shimada, Ami Wada, Akane Yanagisawara and Mashiro Yasunaga. China won the event with 239.1687 points, while Japan received 317.8085 and Ukraine placed third (256.2415).
RELATED:

Author: Ed Odeven
Find Ed on JAPAN Forward's dedicated website, SportsLook. Follow his [Japan Sports Notebook] on Sundays, [Odds and Evens] during the week, and Twitter @ed_odeven.