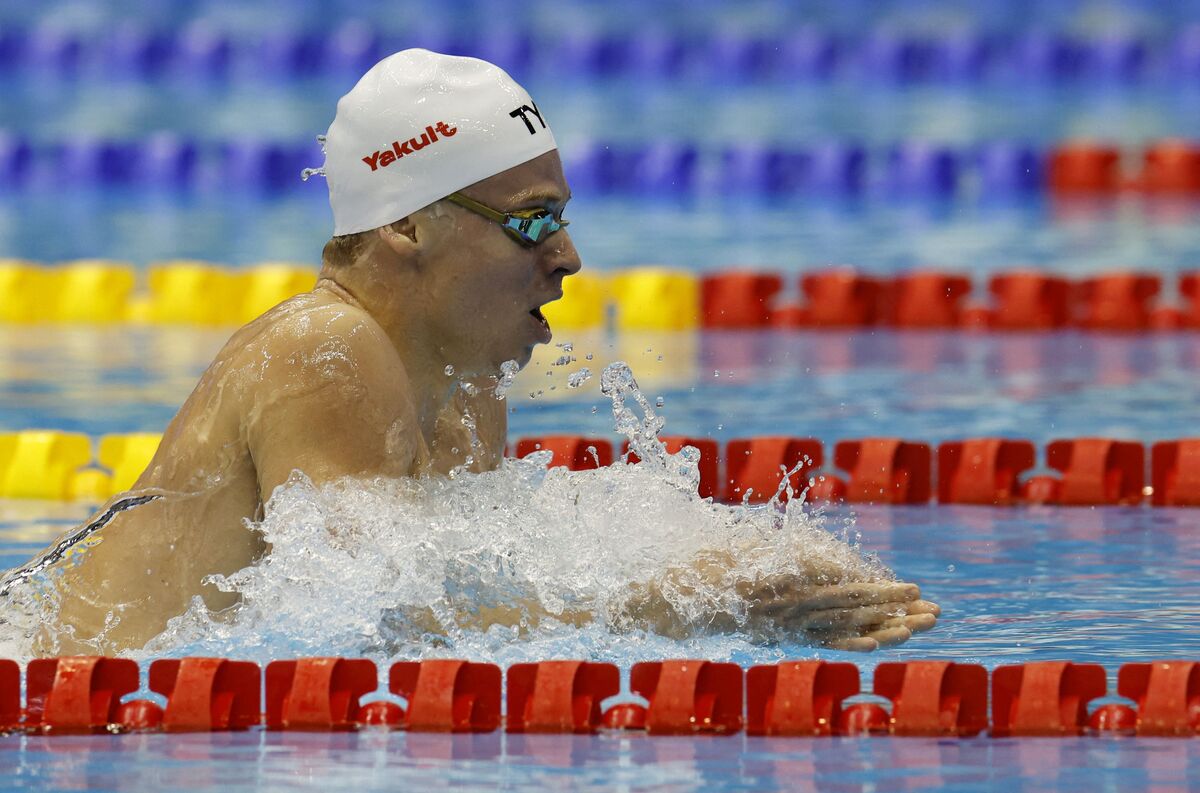 Within four days, a pair of world records set more than a decade ago were rewritten at the 2023 World Aquatics Championships in Fukuoka.
Bravo to the record-breaking swimmers.
And another thought is dancing around my brain: It's good for the sport to receive this positive jolt of attention during the world championships.
Transcendent stars Michael Phelps and Federica Pellegrini had owned world records in the men's 400-meter individual medley and women's 200-meter freestyle since August 10, 2008 (the Beijing Olympics), and July 29, 2009 (the World Aquatics Championships in Rome), respectively.

And then along came Frenchman Leon Marchand, 21, and 19-year-old Australian Mollie O'Callaghan to grab the spotlight.
Boy, did they ever.
Marchand repeated as world champion in the 400 IM with a sensational performance in the final on Sunday, July 23. He completed the race in 4:02.50, shattering Phelps' mark of 4:03.84. In July 2022, in Budapest, Marchand won his first world title in the event (4:04.28).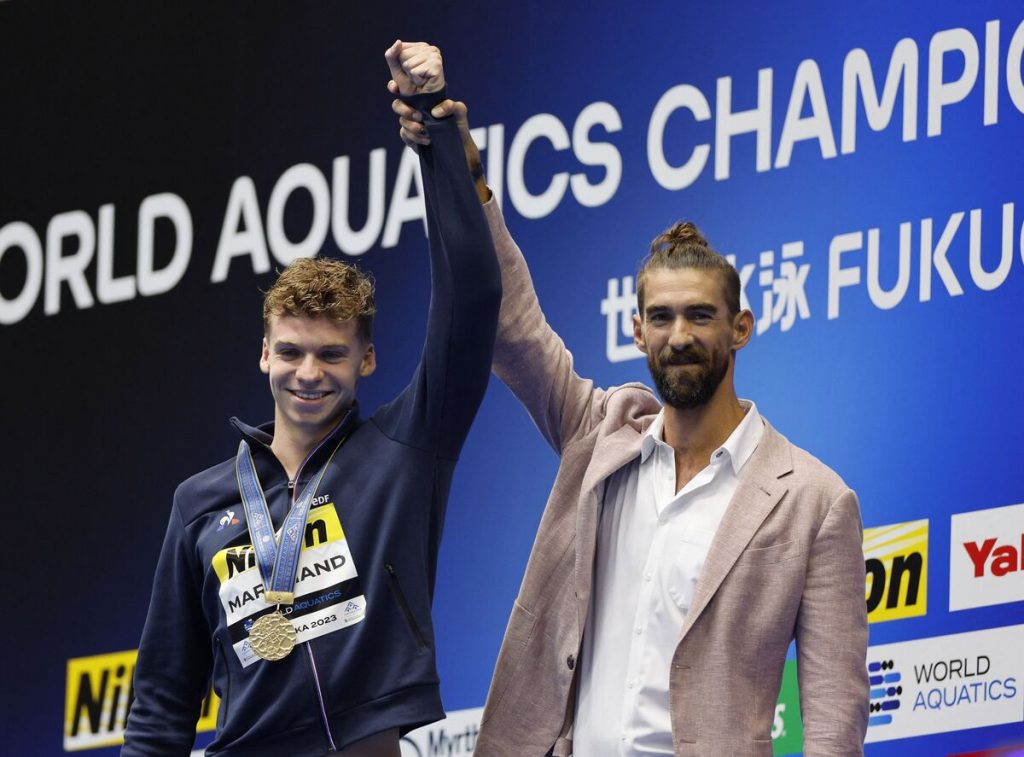 After Sunday's epic performance, Marchand was not at a loss for words.
"That was insane," Marchand was quoted as saying by The Associated Press after the race.
He called it "one of the most painful things."
And it was incredibly meaningful to him at the same time.
"That was just amazing to do it here," declared Marchand, an Arizona State University student, who was amazed by his performance. "I mean, the time is crazy."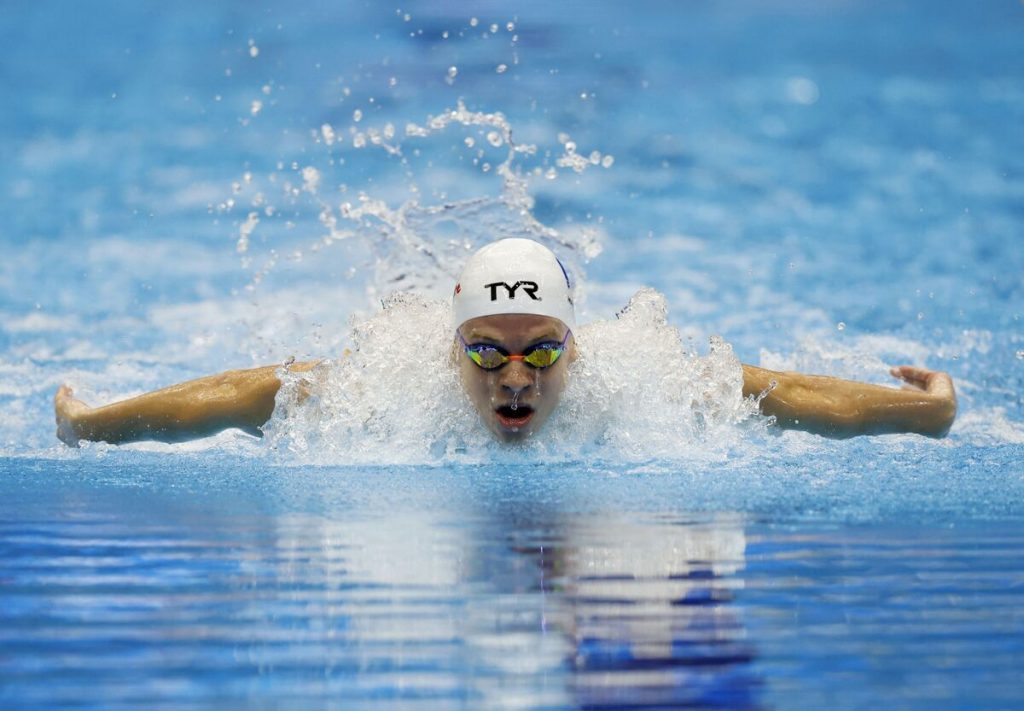 Marchand Displays Elite Talent at World Aquatics Championships
Marchand's improvement in the event is significant. After placing sixth in the 400 IM (4:11.16) at the Tokyo Olympics in 2021, he shaved nearly seven seconds off his time to claim the title in the Hungarian capital.
In Fukuoka, Marchand also captured the world title in the 200 butterfly (1:52.43), with Japan's Tomoru Honda earning the bronze in 1:53.66 on Wednesday, July 26. For Honda, it was his second consecutive third-place finish in as many years in the event at a world championships meet.
A day later, Marchand triumphed in the 200 individual medley (1:54.82, a European record).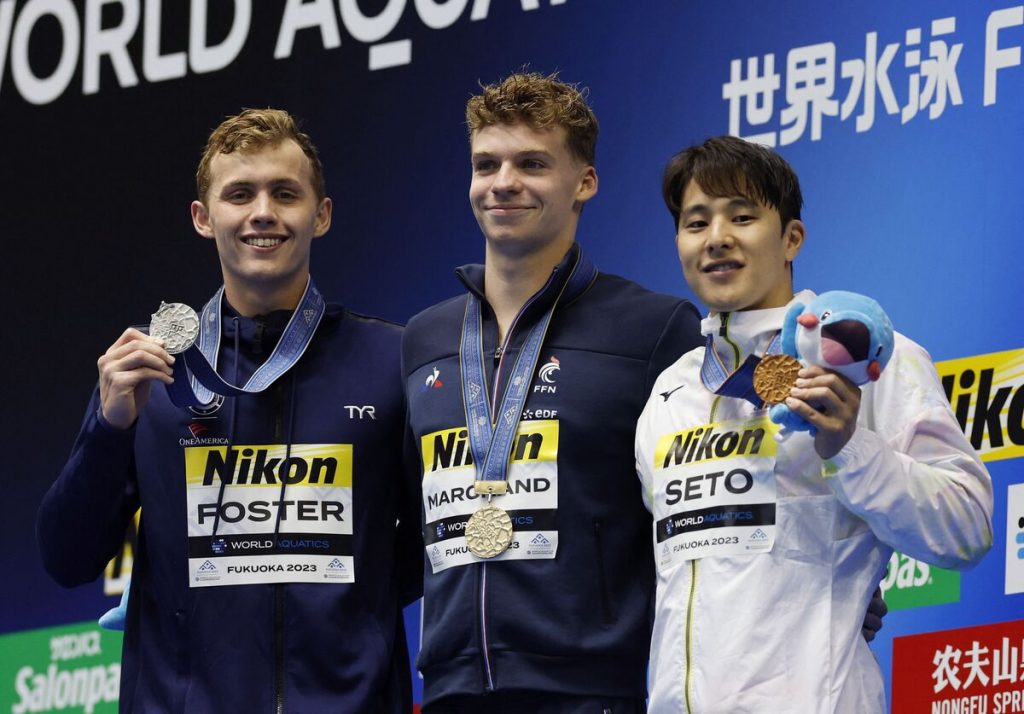 Winning the 200-400 IM double is significant. And along the way as both races swiftly moved from butterfly to backstroke to breaststroke to freestyle there were no detectable flaws in Marchand's swimming mechanics.
He's at the top of his game and fired up about the competitive challenge that awaits him in 2024: the Paris Olympics in his homeland.
"I think I can handle the pressure pretty well right now," Marchand said, according to The Associated Press, adding that he has another year to focus on improvement.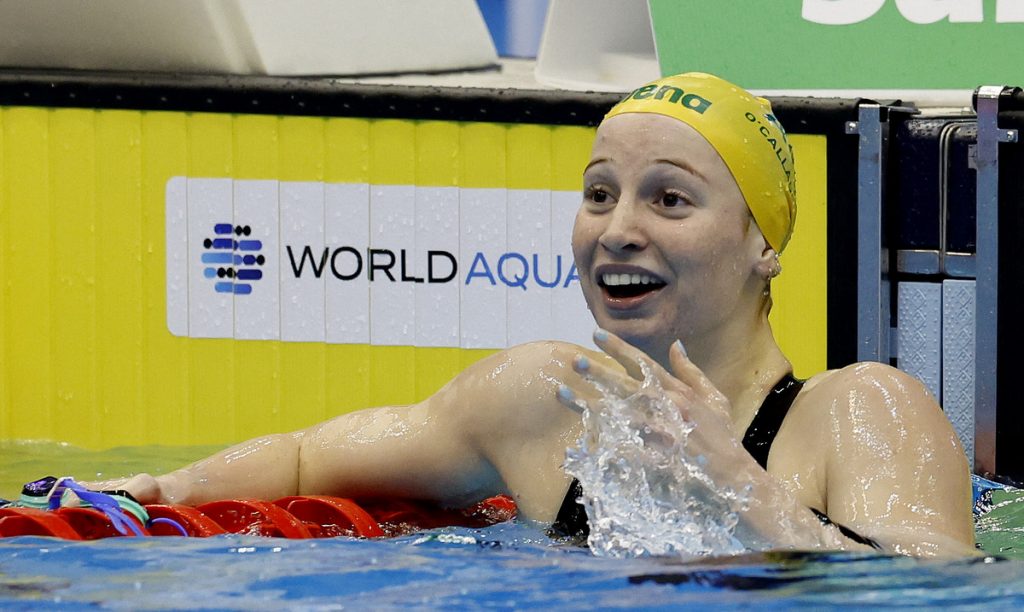 O'Callaghan Sets 200-Meter Women's Freestyle Mark
As dramatic as Marchand's record-smashing performance was in the 400 IM, O'Callaghan's effort in the women's 200-meter freestyle final was equally thrilling ― for spectators and for the Australian teenager.
Fourteen years after Pellegrini triumphed in the 200 freestyle final in 1:52.98 ― the Italian superstar actually broke her own world record, which she set a day earlier (July 28, 2009) in the semifinals (1:53.67) ― O'Callaghan was in top form at Marine Messe Fukuoka.
In the final, O'Callaghan had a spirited race within the race against fellow Aussie Ariarne Titmus. With one lap remaining, Titmus, 22, held a slight lead. But O'Callaghan was unwilling to concede anything.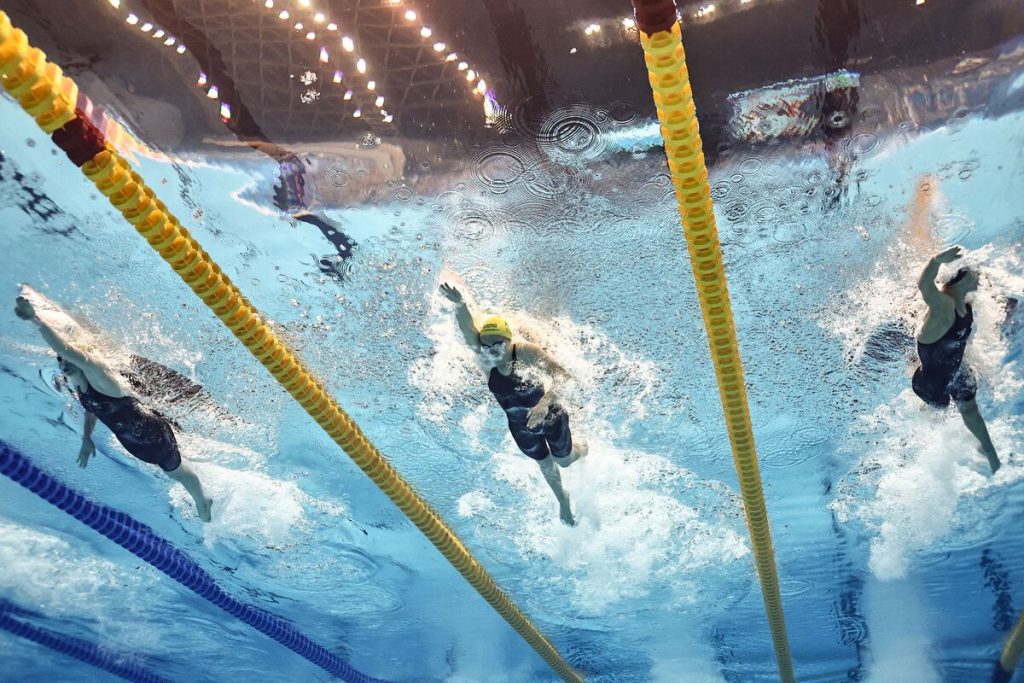 With 50 meters remaining, Titmus' time was 1:24.00, with O'Callaghan completing the first 150 meters in 1:24.74.
But then O'Callaghan found an extra gear and the teenager moved into first place. And she beat Titmus to the wall, winning the race in 1:52.85. The runner-up was clocked in 1:53.01.
For O'Callaghan, the gold medal-winning result broke the oldest individual record in women's swimming.
TV commentator Mat Thompson hailed the achievement on Australia's Channel Nine.
Thompson said, "A moment we will never forget. Mollie O'Callaghan is the world record holder. The last Australian to hold it before tonight was [Olympic gold medalist] Shane Gould in 1972."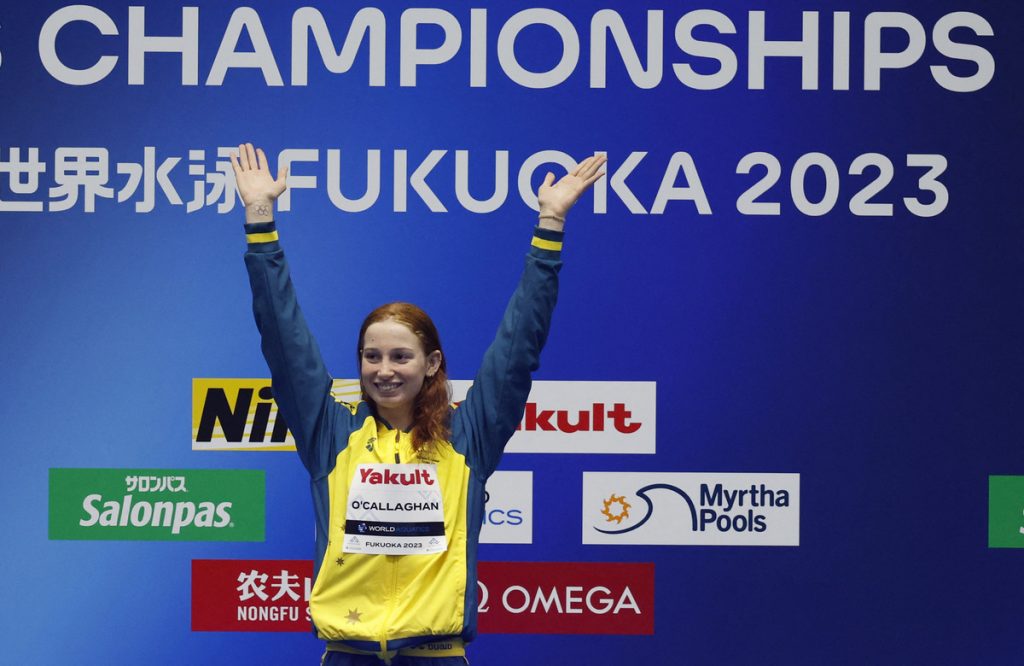 A Night to Remember for O'Callaghan
What was O'Callaghan's reaction after the race?
"I was a wreck afterwards," O'Callaghan told reporters. She then said, "I was like, 'Was that me?' I couldn't explain it in the moment, there were tears of happiness and I am so proud of myself to do that. It's such an unexpected moment."
O'Callaghan added: "To come away with the world record, it's just amazing! I did not know I was moving that fast in the final 50. I just turned and saw the other girls and I thought to myself 'right now I just need to go.' "
Mission accomplished.
Records are made to be broken.
RELATED:
Author: Ed Odeven
Find Ed on JAPAN Forward's dedicated website, SportsLook. Follow his [Japan Sports Notebook] on Sundays, [Odds and Evens] during the week, and Twitter @ed_odeven.