[NPB NOTEBOOK] Japan's Star-Studded Roster Set for World Baseball Classic
The two-time champions look to win back the World Baseball Classic title with some of the world's best players from NPB and MLB.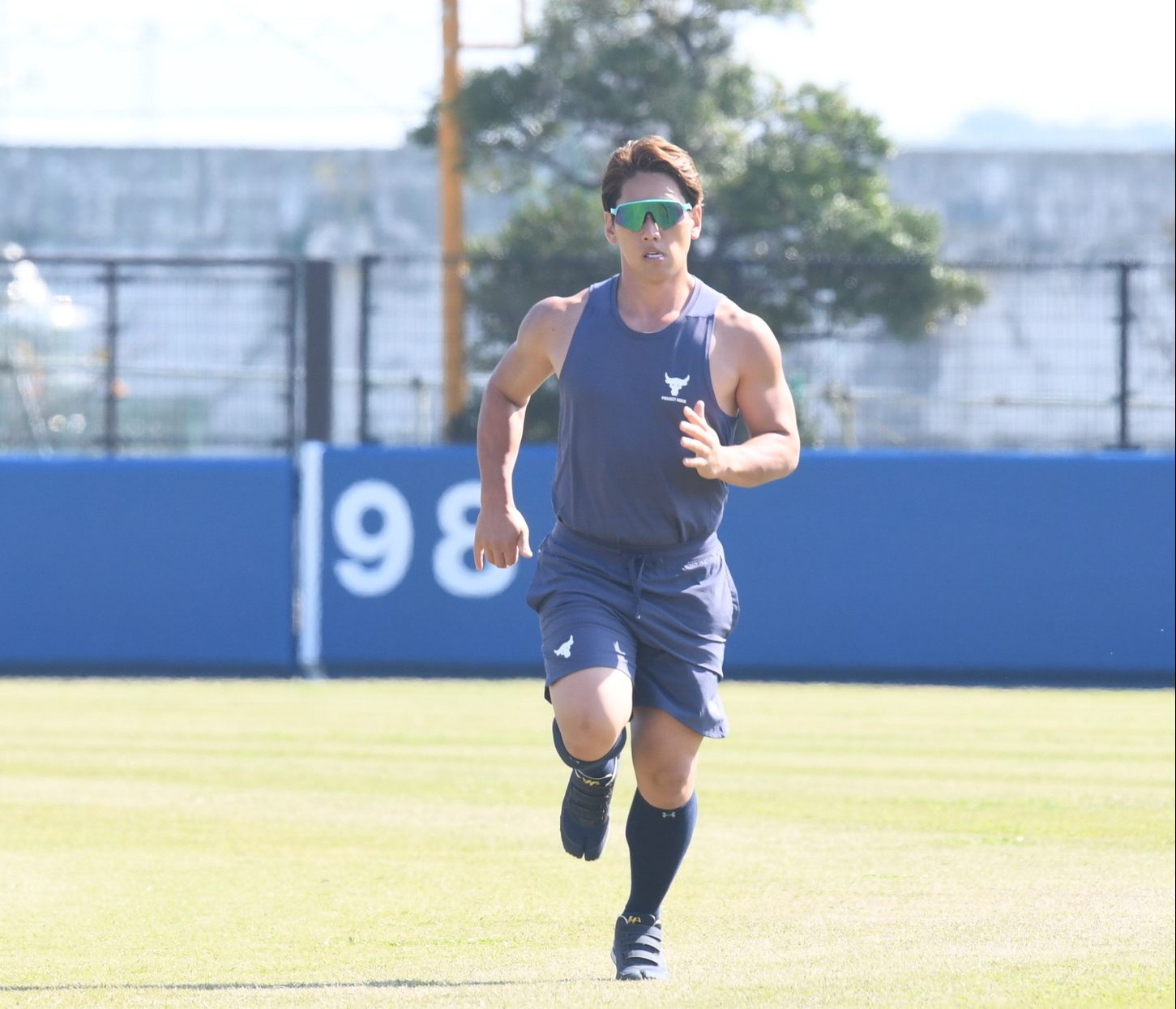 Japan manager Hideki Kuriyama rounded out his 30-man World Baseball Classic roster on Thursday, January 26 and there were a few surprises.
Among the players named was Boston Red Sox outfielder Masataka Yoshida.
By agreeing to play for Japan, the two-time Pacific League batting champion will begin his first season in MLB without the benefit of a full preseason with the Red Sox.
MLB is all in on this year's WBC and that includes newly signed players.
"I'm extremely grateful to my team for their acceptance," Yoshida was quoted as saying by Kyodo News. "In order to be No. 1 in the world and be able to repay that gratitude, I want to give 100 percent."


Boston Red Sox outfielder Masataka Yoshida prepares for the upcoming World Baseball Classic on January 21 in Yaese, Okinawa Prefecture. (ⒸSANKEI)
One new major leaguer who won't be taking part is New York Mets pitcher Kodai Senga, who has been one of NPB's most dominant pitchers over the last decade.
Senga, who throws over 100 mph and also has a forkball so good it's called a "ghost pitch," will instead focus on preparing for his first season with the Mets.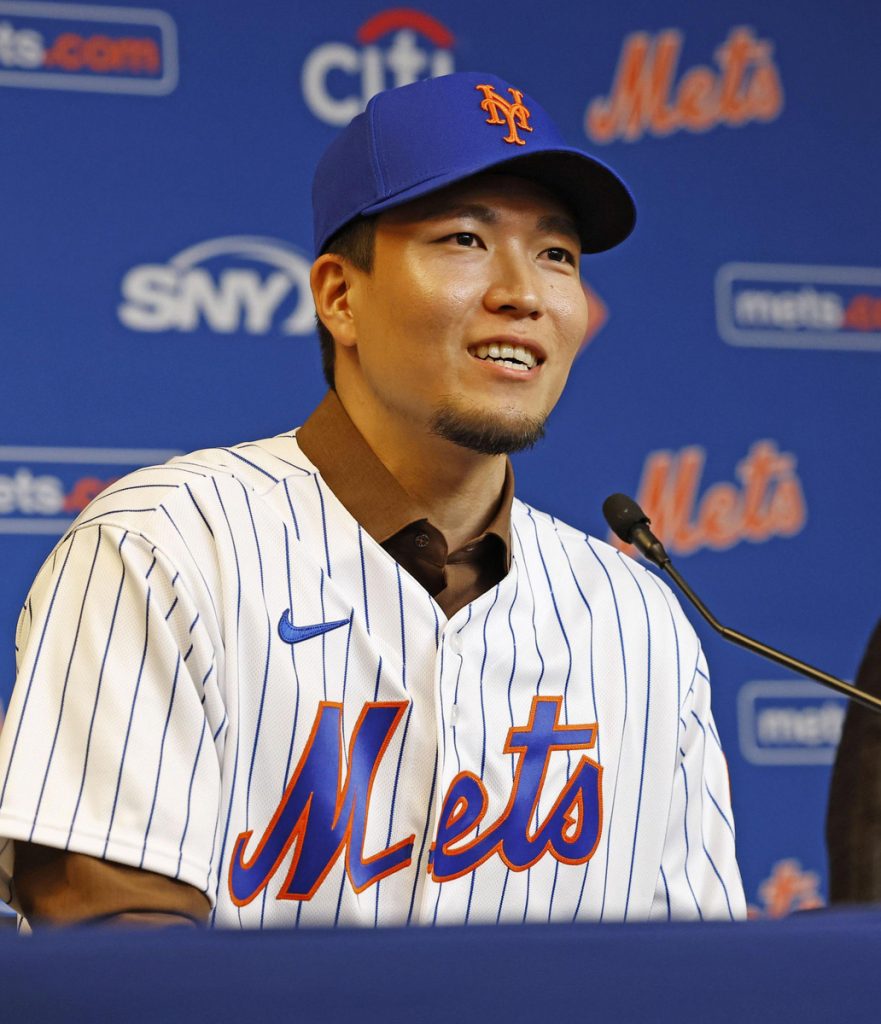 An Abundance of Pitchers
But not to fret. Japan has no shortage of pitchers. In fact, half of Kuriyama's 30 players are pitchers, with the staff split between 10 starters and five relievers. (Sports editor Ed Odeven's Japan Sports Notebook from January 29 includes a position-by-position breakdown of the roster.)
With strict pitch counts and a different ball in play, Kuriyama knows the key to Japan claiming a third WBC title will likely come down to pitching.
MLB uses Rawlings baseballs, which will also be used in the WBC. Many Japanese pitchers over the years have said the Rawlings ball is harder to grip and a bit more slippery than NPB's baseballs, which are manufactured by Mizuno.
Kuriyama announced the first 12 players in early January and that group included Los Angeles Angels two-way star Shohei Ohtani and San Diego Padres pitcher Yu Darvish.
Ohtani, Darvish and NPB stars Yoshinobu Yamamoto and Shota Imanaga make up the core of what should be an outstanding starting rotation.
"We'll work things out as we go," Kuriyama told Kyodo. "There are challenges. The ball is different, and it's very early in the year for them. I want to use players in roles they will be comfortable with and will consult them. But in the end, our sole focus is winning."
Japan will play its first game on March 9 against China in Pool B at Tokyo Dome. The top two teams will each take on one of two teams advancing from Taiwan's Pool A in single-game quarterfinals, also in Tokyo.
Japan won the first two versions of the WBC (in 2006 and 2009), but failed to advance past the semifinals in the last two tournaments (in 2013 and 2017).
RELATED: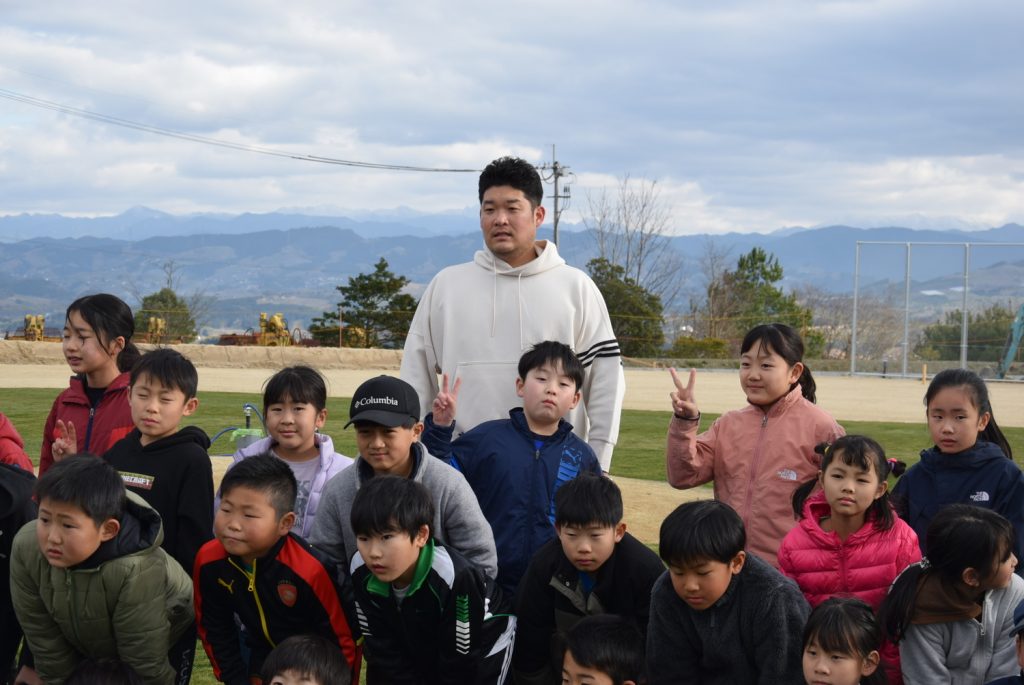 Yoshi Tsutsugo poses for a photo with elementary school children in Hashimoto, Wakayama Prefecture, on January 21. (ⒸSANKEI)
Tsutsugo Pays it Forward
Former Yokohama DeNA BayStars slugger Yoshi Tsutsugo has signed a minor league contract with the Texas Rangers.
The 31-year-old has played for the Tampa Bay Rays, Los Angeles Dodgers and Pittsburgh Pirates over the past three seasons.
Tsutsugo was an outstanding home run hitter in Japan. Over 10 seasons with the BayStars, he hit 205 homers. His best season was 2016 when he had 44 round-trippers and 110 RBIs, both career highs.
But that power never translated to the majors. The 6-foot-1, 225-pound left-handed batter had only 18 home runs and 75 RBIs and had a .197 batting average over the past three seasons in the majors. During those three seasons he had 172 strikeouts.
Simply put, Tsutsugo struggles against major league pitching and playing in the bigger ballparks.
Hopefully he can get back to the majors this season. But if it doesn't work out, Yokohama fans would love to see him back in Japan.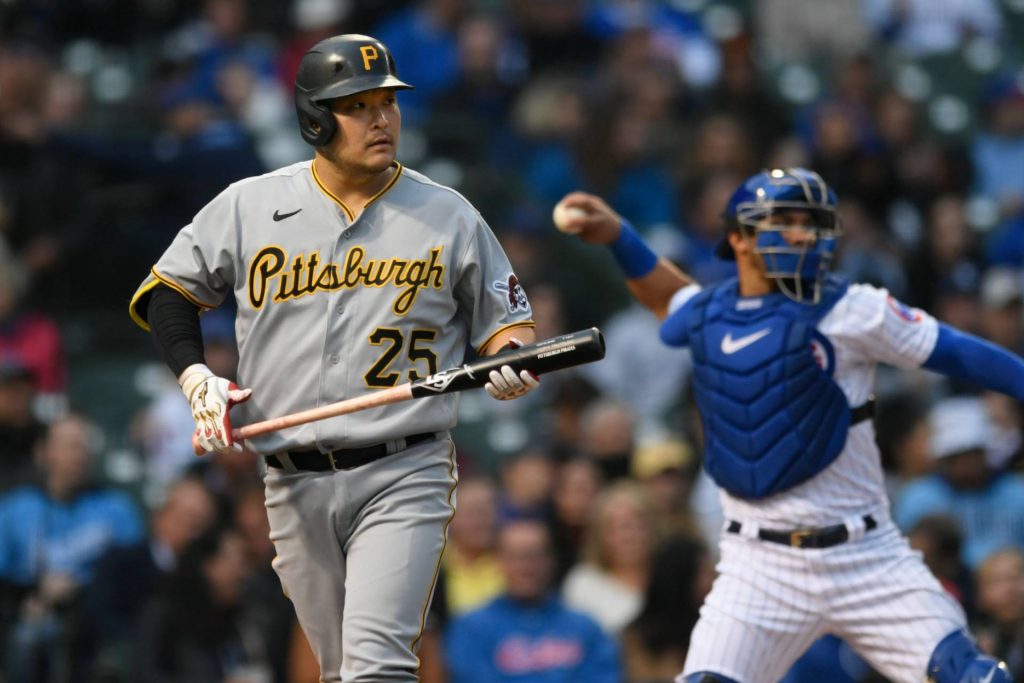 Former Pittsburgh Pirates player Yoshi Tsutsugo in a May 2022 file photo. (Paul Beaty/AP)
One of the BayStars' most popular players in franchise history, Tsutsugo is a gentle giant who cares deeply about youth baseball.
So much so that he has paid for the construction of the Tsutsugo Sports Academy, a sprawling sports facility under construction in his hometown of Hashimoto, Wakayama Prefecture.
According to The Yomiuri Shimbun, Tsutsugo is investing about 200 million JPY ($1.5 million USD) of his own money to build the sports facility, which will cover an area of about 30,000 square meters.
The main field is expected to be ready for play by the summer of 2023. There is also an indoor practice field with artificial turf.
The facility will be operated by Tsutsugo's youth sports foundation. Tsutsugo's older brother Hiroshi is the president of the foundation.

Cards Commemorate Former Foreign Players
Sports card maker EPOCH has come out with its third in a series of baseball cards dedicated to former foreign players in NPB.
As promoted on the Twitter feed of the Japan Retired Foreign Player Association, the series features such players as former Hiroshima Carp player Brad Eldred and former Hanshin Tiger Mike Greenwell.
The JRFPA is a great place to keep up on what all the foreign players of the past are up to these days.
For example, if you want to know what former Kintetsu Buffaloes slugger Ralph Bryant is up to or where former Chunichi Dragons infielder Ken Macha is now, check out the JRFPA twitter feed.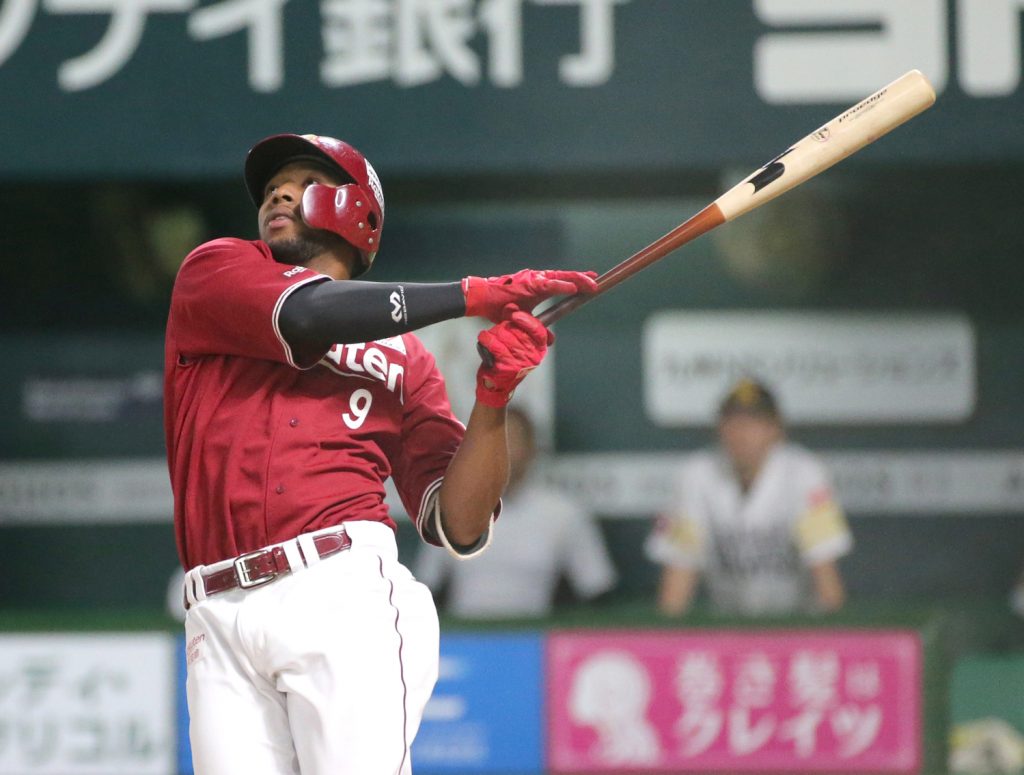 Giant Questions
The Yomiuri Giants have been known to make some odd moves over the years.
For example, the Kyojin raised eyebrows when they brought in controversial slugger Sho Nakata midway through the 2021 season after he was released by the Hokkaido Nipponham Fighters following an ugly bullying incident.
This year's squad features two players that have some baseball experts scratching their heads.
One is former Tohoku Rakuten Golden Eagles outfielder Louis Okoye, the other is Fukuoka SoftBank Hawks veteran Nobuhiro Matsuda.
After impressing in Japanese high school baseball, Okoye, whose mother is Japanese and father is Nigerian, arrived on the scene with the Eagles amid much fanfare.
But in six seasons with Rakuten, the 25-year-old Tokyo native managed just nine home runs and 44 RBIs in a total of 236 games. The most games he played in a single season was just 52 in 2019.
Whether he can finally break through with the Giants is hard to say. It's not exactly a team known for developing young talent.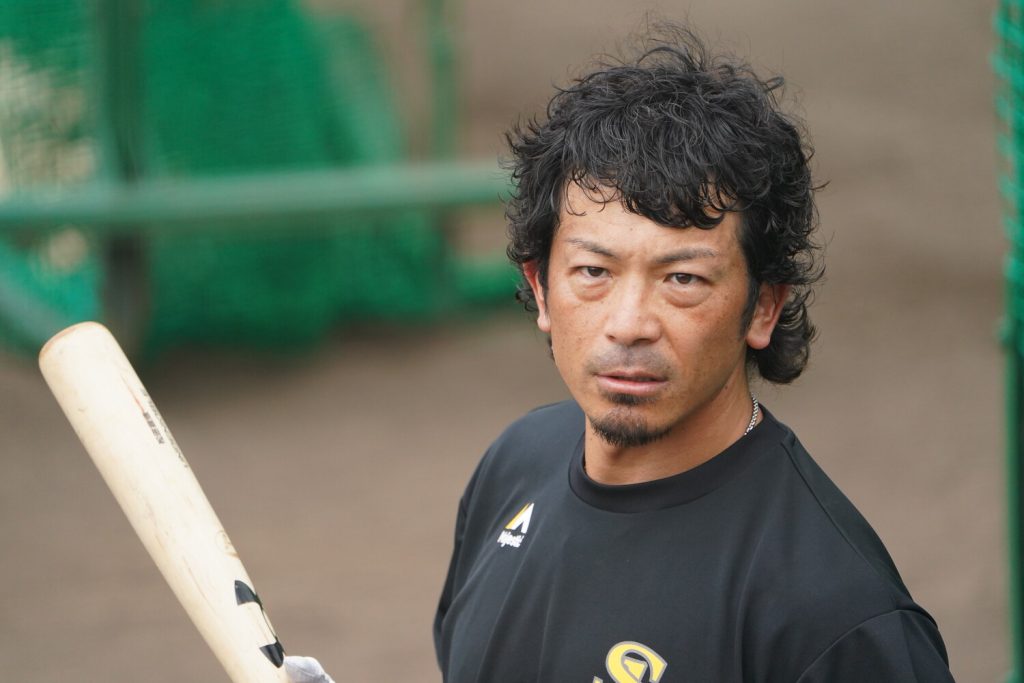 At the other end of the spectrum is the 39-year-old Matsuda.
Matsuda is a bona fide star having helped the Hawks win the Japan Series seven times. He is a 10-time NPB All-Star and an eight-time Golden Glove Award winner.
The native of Shiga, Japan has a career batting average of .265 along with 301 home runs, 991 RBIs and 1,831 hits.
Those are Hall-of-Fame numbers but at 39, one wonders how much he has left in the tank.
The Giants missed the playoffs last season, finishing fourth in the six-team Central League. Normally, that would have cost Yomiuri manager Tatsunori Hara his job, but things rarely make sense when it comes to Japan's most popular team.

Author: Jim Armstrong
The author is a longtime journalist who has covered sports in Japan for over 25 years. You can find his articles on SportsLook.