[NPB NOTEBOOK] Samurai Japan Assembling A Dream Team for the World Baseball Classic
With manager Hideki Kuriyama gearing up for March, the two-time World Baseball Classic champion has an embarrassment of riches as it looks to regain the title.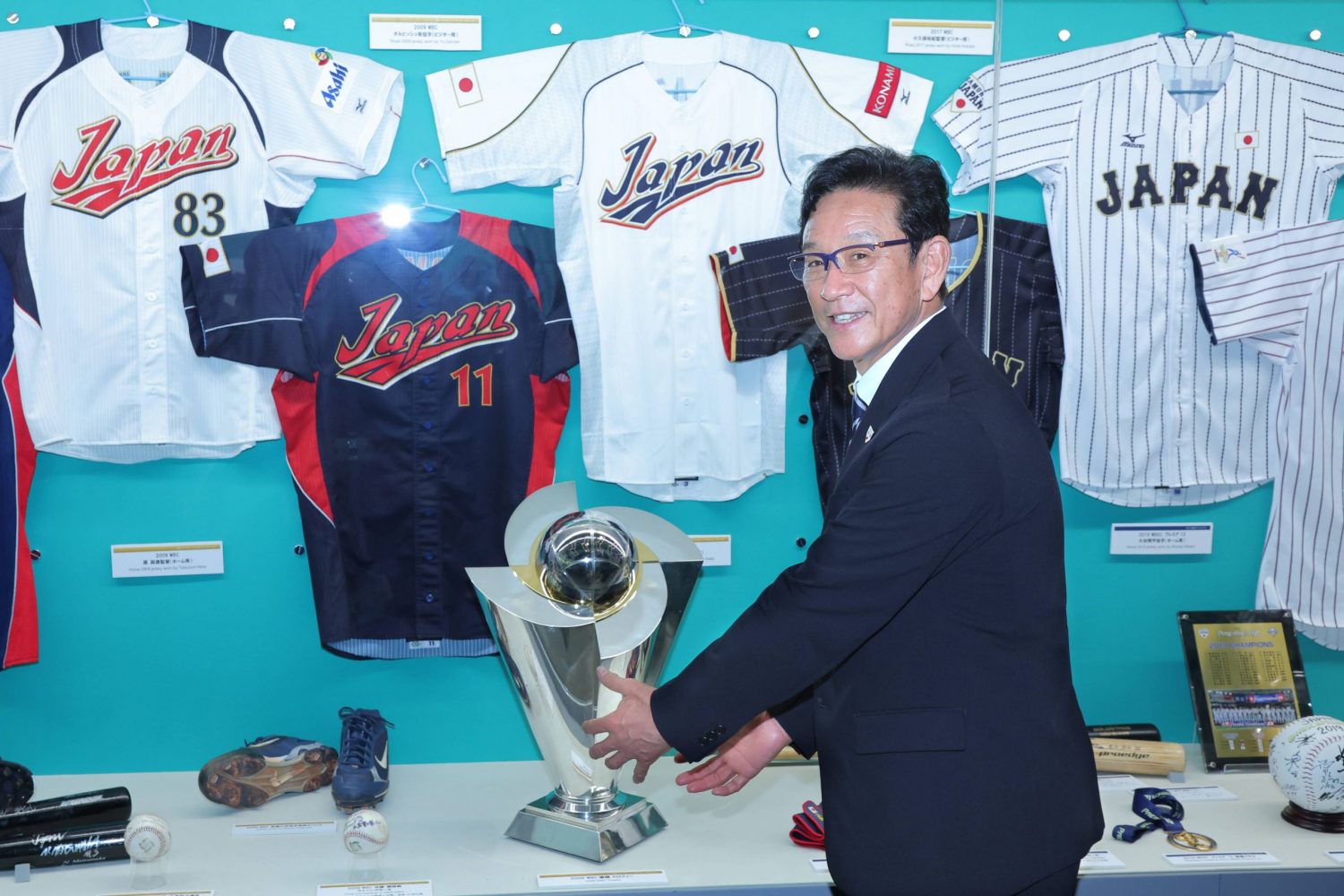 Japan's team for the upcoming World Baseball Classic is starting to take shape and it looks very much like the gold-medal contender many expect it to be.
For starting pitchers, Japan will have major leaguers Yu Darvish and two-way star Shohei Ohtani as well as NPB standouts Yoshinobu Yamamoto, Roki Sasaki and Shota Imanaga at its disposal. It's hard to imagine any other team in the tournament, which is set to be held from March 8-21, topping that.
Japan manager Hideki Kuriyama has also added Tokyo Yakult Swallows lefty Keiji Takahashi, Hiromi Ito of the Hokkaido Nipponham Fighters and fellow right-hander Yuki Udagawa of the reigning Japan Series champion Orix Buffaloes.
Also known as Samurai Japan, the team plans to name a total of 15 pitchers to the 30-man roster.
One burning question is will Kuriyama call on New York Mets pitcher Kodai Senga.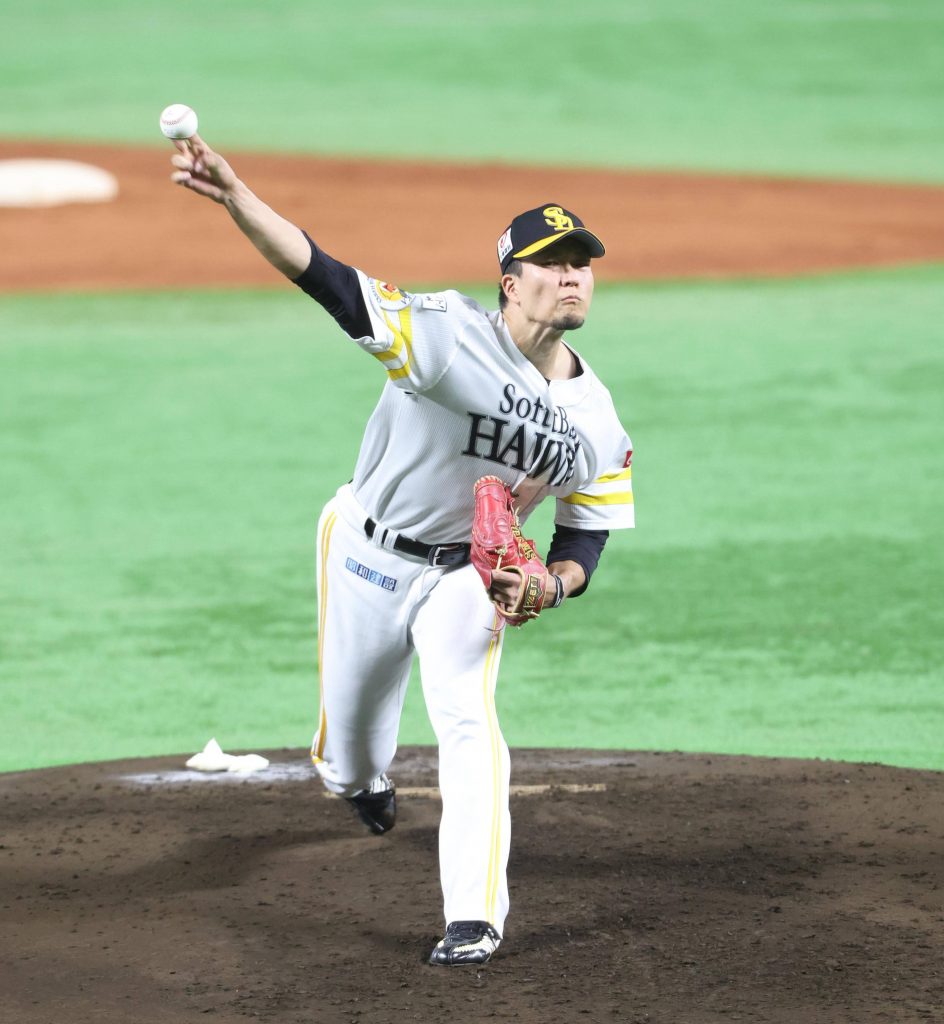 Senga will be in the midst of his first spring training with the National League team. So it's a tough call to make.
There is no doubt Senga would bring a lot to what is already a very strong pitching staff.
The 29-year-old right-hander won five Japan Series titles with the Fukuoka SoftBank Hawks and helped Japan win gold at the Tokyo Olympics in August 2021.
One idea is to have Senga join his Samurai Japan teammates from the semifinal round in Miami (March 19-20) as that would be less disruptive to preparations for his major league debut.
RELATED:
High Hopes for Nootbaar
As for position players, one possible move that did raise eyebrows was the potential selection of St. Louis Cardinals outfielder Lars Nootbaar. This caught a lot of people in Japan off guard.
Kuriyama said during an online media session that Nootbaar is going to be a candidate.
The 25-year-old Nootbaar, whose mother is Japanese, entered the 2022 season as the Cardinals' fourth outfielder before eventually moving into a starting role after injuries and positive play. He has played in 166 games with a .231 career batting average, 19 home runs and 55 RBIs for St. Louis.
Nootbaar would be the first Japan player in the WBC who qualifies for selection based on ancestry.
"He had a strong second half to the season," former Japan WBC pitcher Koji Uehara said. "The Cardinals have a reputation for developing very good players so I can see why he is being considered."
Kuriyama clearly likes what he sees in the California native.
"He's a well-balanced player whose career in MLB is going to take off from here," Kuriyama said. "I believe he can give us momentum."
Yamakawa Adds Power to Japan's World Baseball Classic Roster
On another WBC note, Japan's team added some power when it was recently announced that Saitama Seibu Lions first baseman and three-time home run leader Hotaka Yamakawa is set to play for Samurai Japan.
The 31-year-old Yamakawa, who will be making his WBC debut, led the Pacific League with 41 homers and 90 RBIs while batting .266 in 129 games for Seibu last year.
Samurai Japan won the inaugural WBC in 2006 and repeated as champion in 2009.

Japan is scheduled to play its first game in Pool B against China on March 9 at Tokyo Dome. (See the World Baseball Classic full schedule.)
Fujinami is California Bound
Lanky pitcher Shintaro Fujinami, who never quite lived up to potential in NPB, has signed a one-year deal worth $3.25 million USD (nearly ¥417.2 million JPY) with the Oakland Athletics.
Eleven years ago, when Fujinami was chosen in the first round of the 2012 NPB draft by the Hanshin Tigers, many considered him better than Ohtani, also taken in that round.
The two had faced each other in the famed Summer Koshien tournament, aka the National High School Baseball Championship, with Fujinami getting the upper hand.
Ohtani went on to become an international sensation while Fujinami could just never get it together with the Tigers despite loads of potential.
Since 2020, Fujinami has made 27 top team starts and 34 relief appearances, along with 21 farm team appearances (19 of them starts).
Fujinami's raw stuff is excellent with a fastball that averages 93.3 mph. His problem is control which quite often leads to disastrous results and an early exit.
The 6-foot-6 Fujinami went 3-5 with a 3.38 ERA in 16 games for the Tigers last year. Over 10 seasons with the Tigers, Fujinami is 57-54 with a 3.41 ERA in 189 games.
According to reports out of Oakland, the A's plan to use him as a member of their starting rotation.
In a press conference in Oakland on Tuesday, January 17, Fujinami said he was looking forward to facing Ohtani.
"There's no doubt about it, I'm very excited," the 28-year-old Fujinami said. "We're the same age. Obviously, he's one of the best players in the world. For the Japanese fans, it will be very exciting for us to play against each other."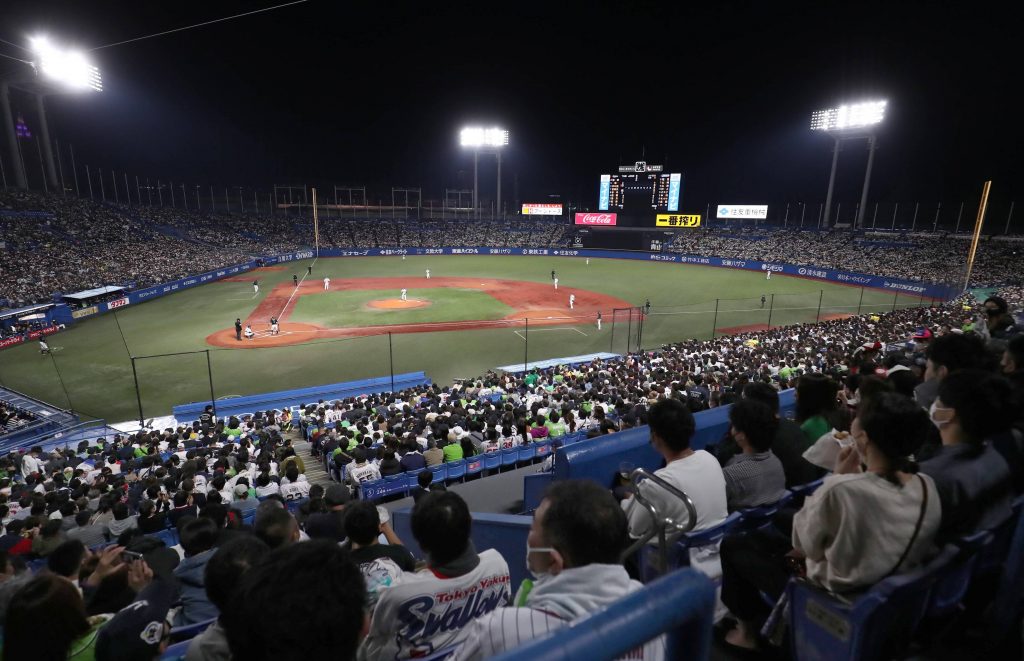 A Plea to Save Jingu Stadium
Renowned author Robert Whiting has taken up the cause of saving Tokyo's Jingu Stadium, the home ballpark of the Central League's Swallows.
The iconic stadium opened in 1926 and often draws comparisons to historic ballparks in the United States like Fenway Park in Boston and Wrigley Field in Chicago.
Baseball fans in Japan love the intimate confines of Jingu. But it is slated to be torn down and rebuilt in a massive redevelopment project that would surround it with skyscrapers and hotels.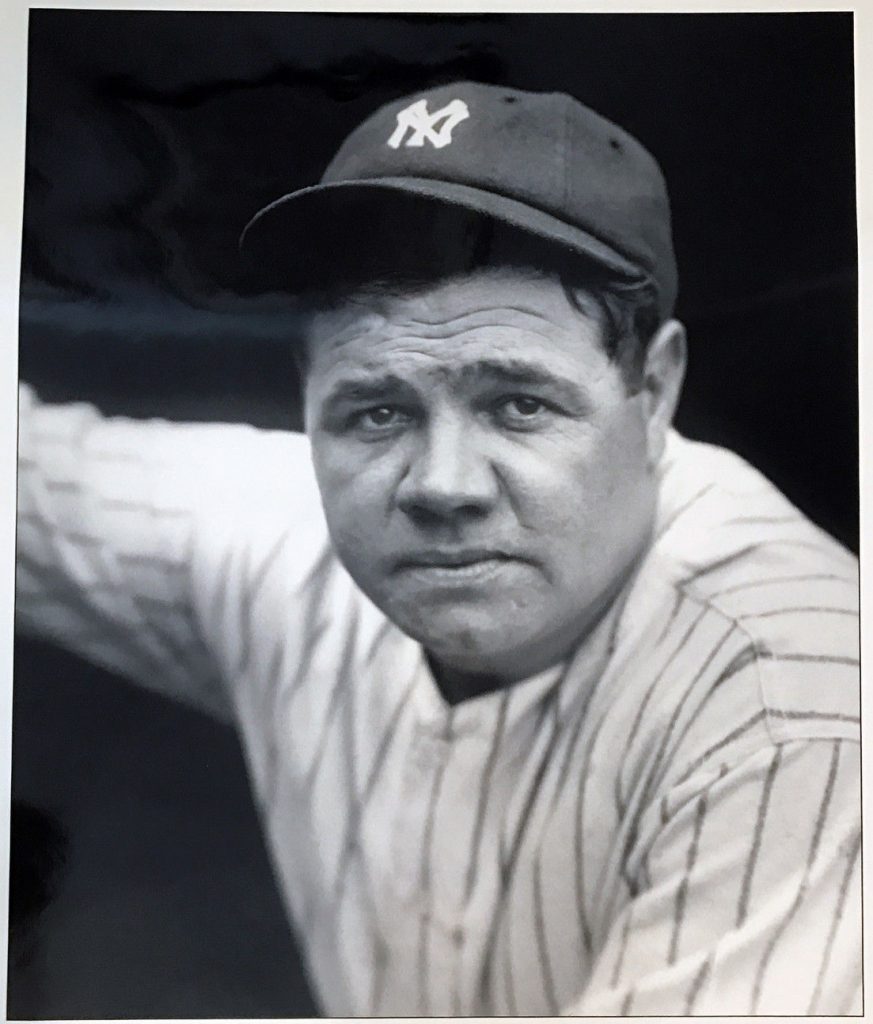 American legends Babe Ruth and Lou Gehrig played at Jingu in 1934 as part of a tour of Japan.
Whiting, who has written numerous books on Japanese baseball, has started a "Save Jingu" petition in opposition of tearing down the stadium and has sent a letter to Tokyo Governor Yuriko Koike and the project's developer Mitsui Fudosan.
In his letter to Koike, Whiting writes: "The plan to relocate Jingu Stadium is fraught with problems. However, it is being pushed through without baseball fans being informed of the details and without any consideration of reforming the current structure instead."
Jingu is no doubt an old facility badly in need of a major renovation. Anyone who has been in the bunker-like press box there can attest to that.
But to tear down one of Japan's most historic ballparks would be a shame.
As of this writing, the petition had more than 13,200 signatures. Readers can add their names to the Save Jingu Stadium petition on change.org.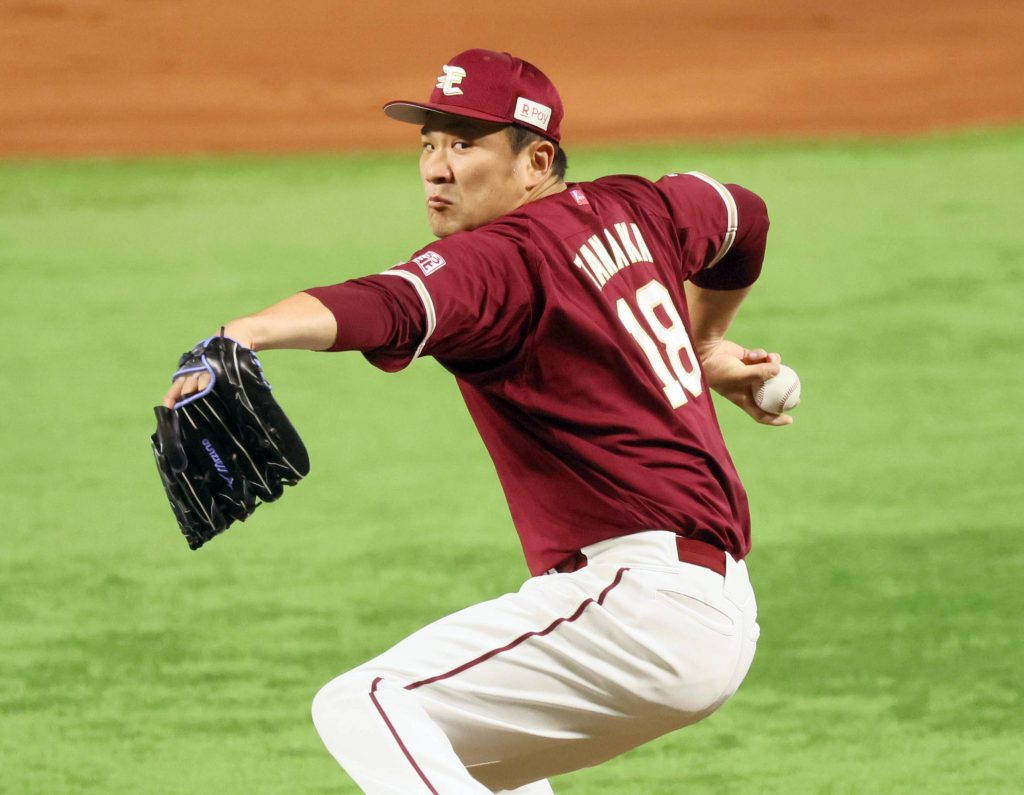 Pay Cut for Tanaka
Tohoku Rakuten Golden Eagles right-hander Masahiro Tanaka has signed a 2023 contract for a reported ¥475 million JPY ($3.6 million USD).
That's a significant drop from the ¥900 million JPY he is said to have made in each of the past two seasons with the Pacific League team.
The former New York Yankee returned to Japan ahead of the 2021 season following seven mostly successful seasons with the Bronx Bombers. But he has been far from dominant with just 13 wins over two seasons.
"Four wins and then nine are far behind the big expectations the club had for me," the 34-year-old said during an online press conference on January 7.
It's a far cry from 2013 when Tanaka went 24-0 in helping the Eagles win their first PL pennant and first Japan Series title.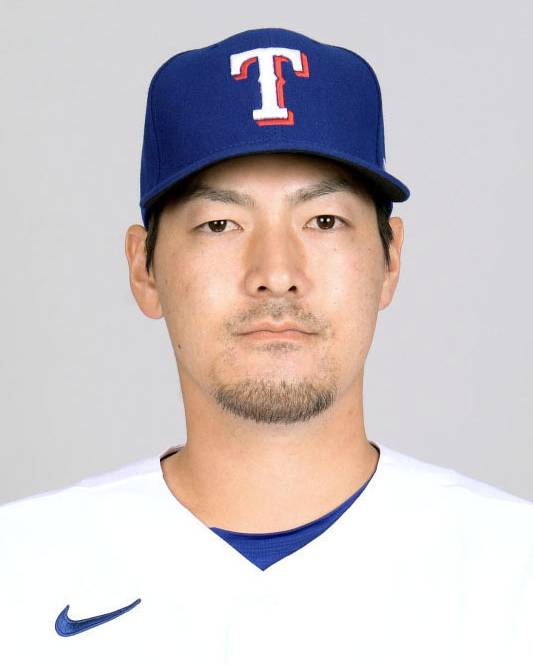 Arihara Returns
Eager to get back to their winning ways, the SoftBank Hawks have signed former Texas Rangers right-hander Kohei Arihara.
The Hawks, who announced the deal on January 10, hope that the 30-year-old Arihara will help fill some of the void created by the departure of ace Senga.
Drafted by the Fighters in the first round in 2014, Arihara posted 60 wins over six seasons with Nipponham and led the PL with a career-best 15 wins in 2019.
Hampered with a shoulder injury, Arihara went just 3-7 with a 7.57 ERA in 15 games for the Rangers over two seasons with the American League team in 2021 and 2022.
SoftBank finished second in the Pacific League standings last season behind the Buffaloes.
The Hawks won six Japan Series championships between 2014 and 2020. You can be sure owner Masayoshi Son is eager to get back to the pinnacle of Japanese baseball.

Author: Jim Armstrong
The author is a longtime journalist who has covered sports in Japan for over 25 years. You can find his articles on SportsLook.