[ODDS and EVENS] Taiga Semikawa in the Spotlight, Making PGA Tour Debut at Sony Open
After becoming the first amateur to win the Japan Open in the tournament's 95 years of competition last fall, Taiga Semikawa aims for more success in 2023.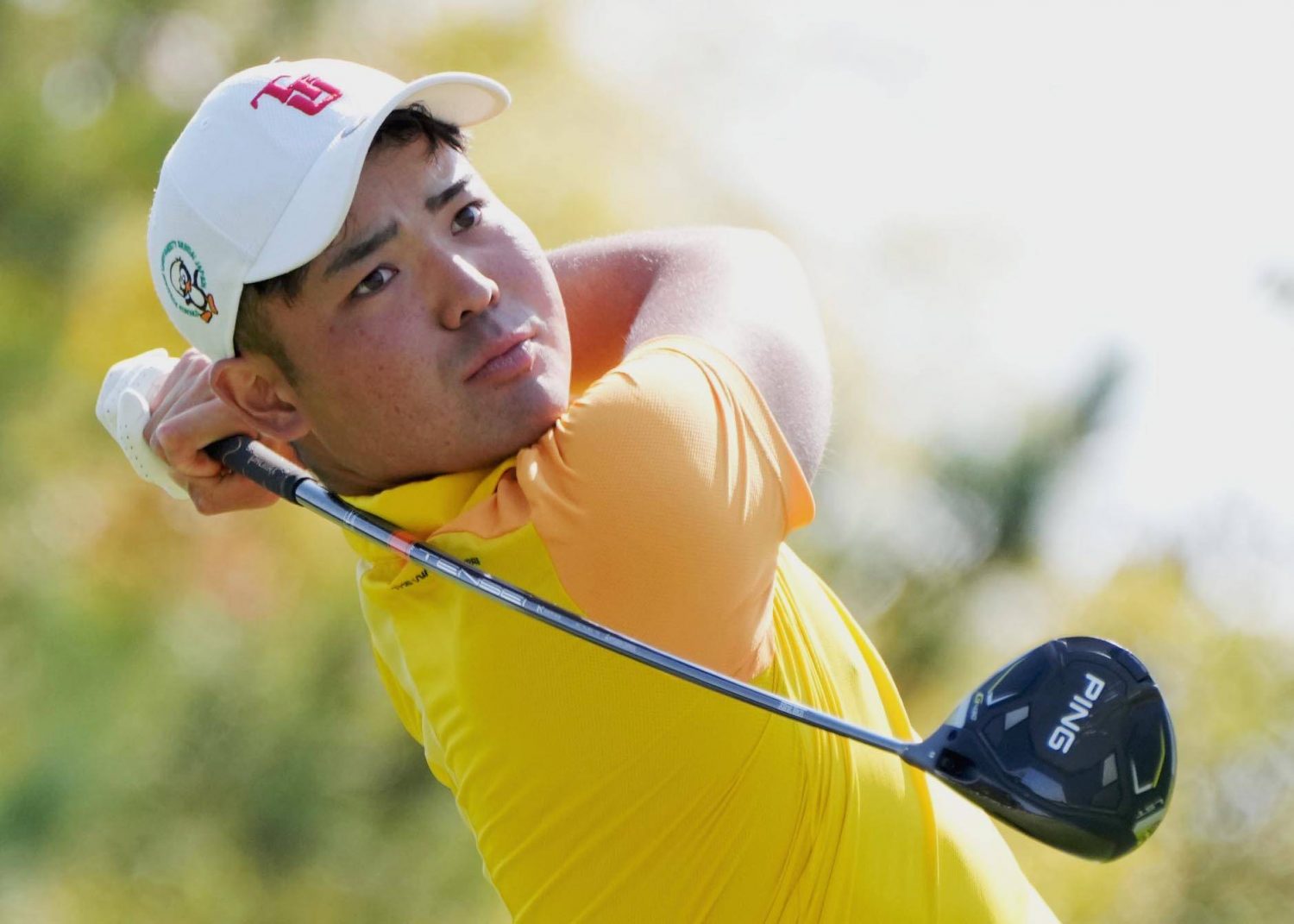 Golfer Taiga Semikawa raised his profile in a big way in 2022.
When you're the first person to accomplish something in a major competition's 95 years of existence, it attracts attention. And that's exactly what Semikawa did.

He became the first amateur to win the Japan Open on October 23, 2022. The tournament, first held in 1927, is one of the most prestigious competitions on the Japanese golf calendar.

Semikawa is now competing at the Sony Open (January 12-15) at the Waialae Country Club in Honolulu, Hawaii. Hideki Matsuyama is the defending champion.
And the Tohoku Fukushi University alum's debut season on the PGA Tour was set to begin one day after his 22nd birthday.

"I'm a little nervous, but the excitement is bigger," Semikawa was quoted as saying by The Yomiuri Shimbun in Honolulu on Tuesday, January 10. "I will boldly aim to be among the leaders and get an idea of how my game fares."
At last year's Japan Open, Semikawa, who was named after golf legend Tiger Woods, had two stellar rounds in the four-round tournament at Sanko Golf Club in Miki, Hyogo Prefecture. He opened the tourney with a 7-under 64, followed by a 70. Then he rebounded with an 8-under 63. He held a six-stroke lead entering the final round and survived, carding a 2-over 73 and beating runner-up Kazuki Higa, the Japan Golf Tour's 2022 MVP, by two strokes.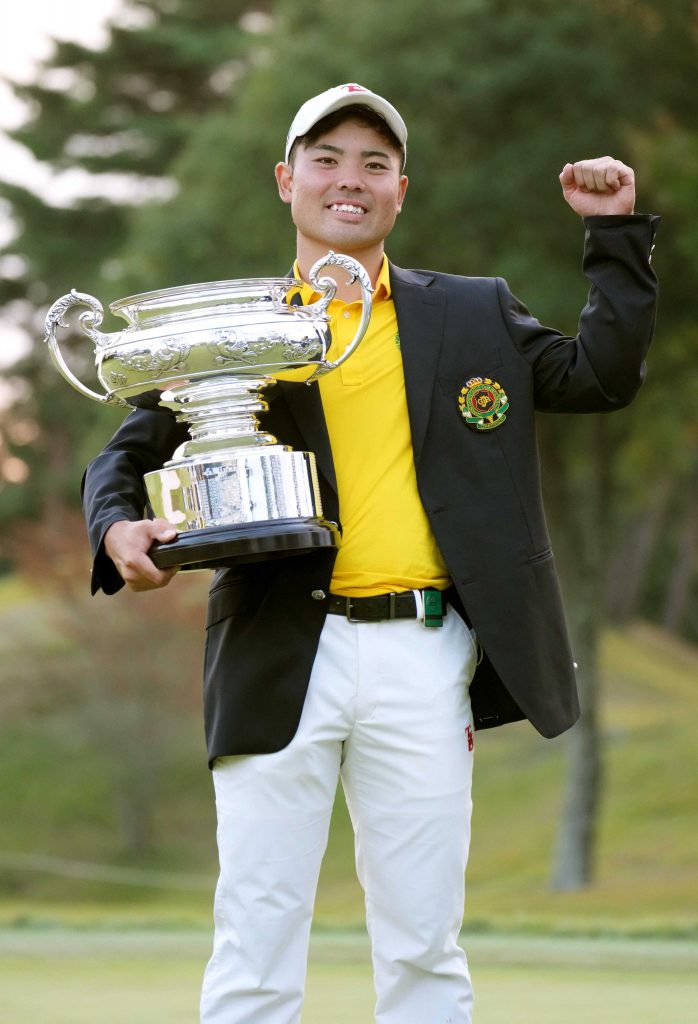 Taiga Semikawa Regrouped to Win Japan Open
Despite his struggles in the final round, Semikawa had some big moments that showcased his golf skills.
"I didn't think I could save par on the final hole," Semikawa told reporters after securing the winner's trophy. "But I knew my putt was going in when I saw it rolling toward the cup.
"I hit a good bunker shot to save par on the 10th after the triple-bogey," added Semikawa, who turned pro days later. "That was huge. I was able to regroup for the rest of the round." 
As a result, Semikawa captured his third consecutive professional tournament title last year. He triumphed at the 2022 Panasonic Open Golf Championship on September 25. In doing so, he became the sixth amateur to win the event.
That victory at Onotoyo Golf Club in Hyogo Prefecture also catapulted him to No 1 in the World Amateur Golf Rankings last October, matching the accomplishment of former Japanese No 1-ranked players Matsuyama, Takumi Kanaya and Keita Nakajima.
In June 2022, Semikawa collected the top prize in another pro tourney, the Japan Create Challenge, in Fukuoka.

In between those first two titles, Semikawa also won the Kanto Collegiate Championship in early August 2022 by one stroke. He fired three consecutive under-70 rounds (66-63-65) from the outset to put himself in position to contend for a title on the fourth day.
Insights from Matsuyama
After becoming the first Japanese man to win a golf major at the Masters in April 2021, Matsuyama's fame skyrocketed to another level.
Matsuyama turned pro in 2013, so he's had plenty of time to observe what's happening in the sport around him, including the continuous arrival of Japanese compatriots on the PGA Tour over the years.
At a press conference on January 10, Matsuyama was asked about his general thoughts on Japanese golfers, such as Nakajima and Semikawa, having success in college and in amateur events before making their mark as professionals overseas.

"You know, I feel really happy that lots of young Japanese players are trying to come out here and trying to compete," Matsuyama commented.

The Ehime Prefecture native added he hopes his career serves as a positive inspiration for Japanese golfers.

"I think it's something that it's hard to tell from my side, but I think the younger generations are looking at what I'm doing," Matsuyama said. "So I think that is something really important."
Semikawa Aiming for Success
After the Sony Open, Semikawa is scheduled to compete at The American Express tourney and the Farmers Insurance Open. Those are the PGA Tour's next two tournaments, on January 19-22 and 25-28 in La Quinta and La Jolla, California, respectively.

Before that, Semikawa can take satisfaction from knowing that he's already accomplished many things as a golfer. Including becoming the first to win two Japan Golf Tour titles as an amateur.
"I will be playing in the same event as Matsuyama, who has won a major," Semikawa said of the Sony Open, according to The Yomiuri Shimbun. "That alone shows I have made it to the top,"

In addition to a busy schedule that includes some PGA Tour events this season, Semikawa will also aim to collect more titles on the Japan Golf Tour in 2023.
The 22-year-old made history at the 2022 Japan Open, demonstrating his ability to excel in a high-pressure environment.
For instance, as an amateur, he produced some breathtaking results, including a career-low 11-under 61 in the third round of the aforementioned Panasonic Open.

It will be interesting to follow the results of his first full season as a pro golfer.


Author: Ed Odeven
Follow Ed on JAPAN Forward's [Japan Sports Notebook] here on Sundays, in [Odds and Evens] here during the week, and Twitter @ed_odeven.