Oju Chosan Awaits Final Run: How a Problem Colt Who Hated Practice Became an Absolute Champion
For years, Oju Chosan has been the top horse in Japanese steeplechase racing. Now, at age 11, he is set to compete one last time on Christmas Eve.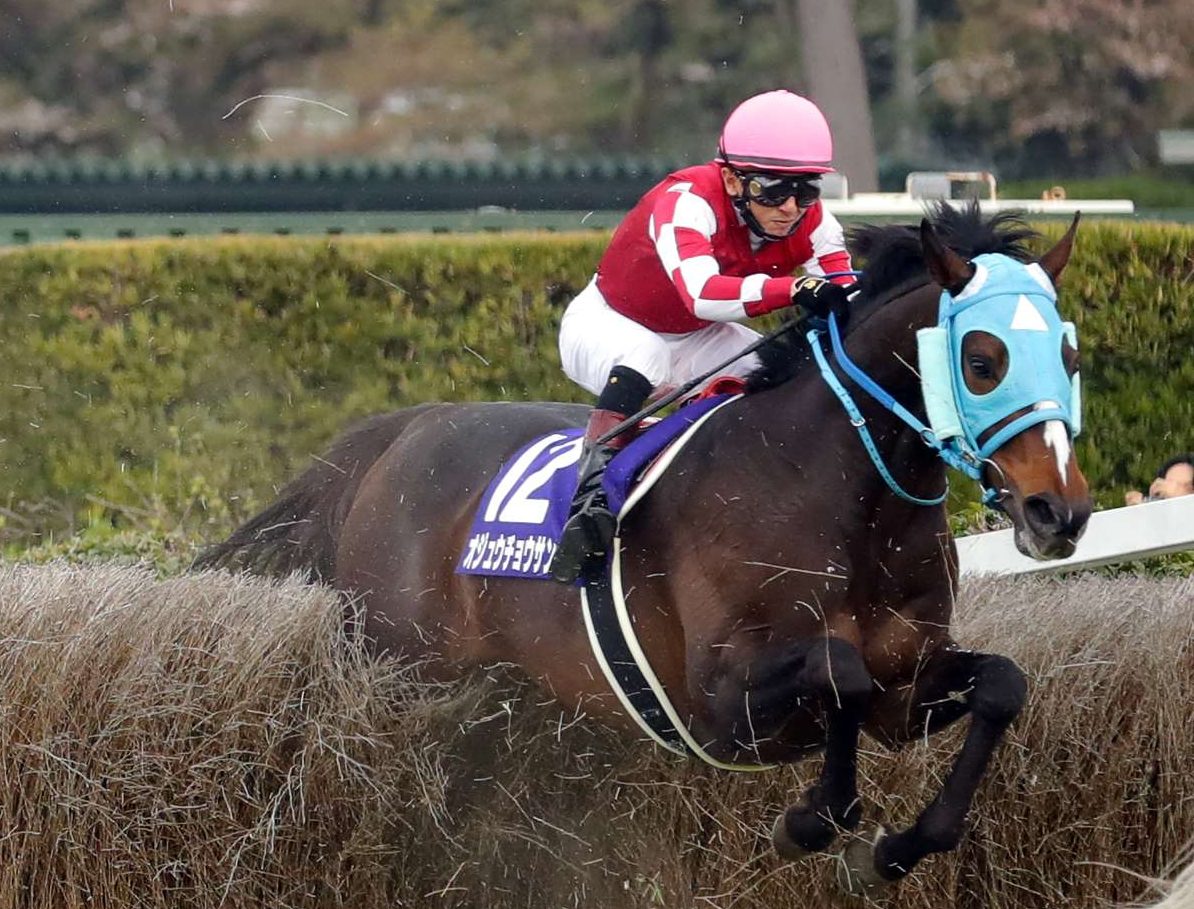 Oju Chosan, the absolute champion in steeplechase racing, will retire at the end of this year. The horse achieved the Japanese record for the most victories in steeplechase races, including nine Grade 1 wins.
In the past, he also attracted attention when he ran in the Arima Kinen with the famous jockey Yutaka Take.

Despite being a star horse, his early career was filled with hardship. His performance was stagnant and he even suffered a broken bone. Behind the spectacular success that followed were the tireless efforts of those involved who believed in Oju Chosan's potential and worked patiently with him.
'Out of the Ordinary in Every Way'
In January 2022 at Wada Farm in Chiba Prefecture, Oju Chosan slowly made his way back to the stables after completing his training, accompanied by two staff members. The tranquil farm seemed to have a slight tension in the air.
"This horse is special," said 48-year-old trainer Shoichiro Wada, who manages Oju Chosan. "Whenever we move him, we always do it with two staff members. He's calmer than before, but he moves so fast and so strong."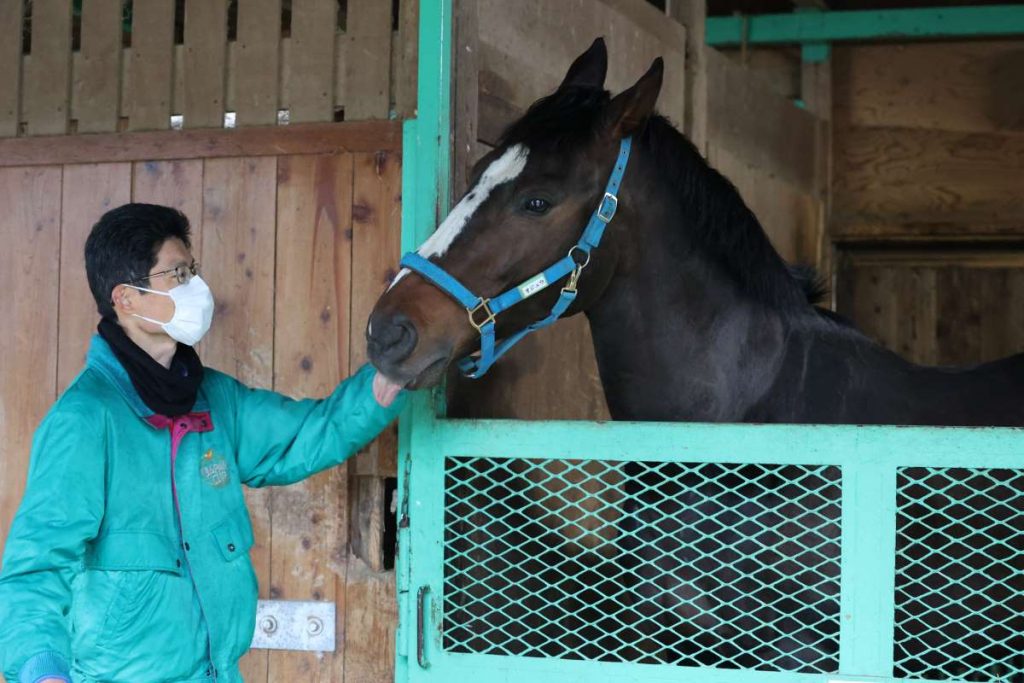 Wada describes the horse as "out of the ordinary in every way, including his power, agility, heart and lung capacity and personality. And a horse that transcends dimensions."

In steeplechase races, horses compete for speed over obstacles set up throughout the course. For example, the G1 Nakayama Daishogai is a tough race over a 4,100-meter course that includes a 1.6-meter-high bamboo fence, a large hedge, a water moat and a slope obstacle that takes runners up and down a deep ravine.
Stay Gold, Oju Chosan's father, was the first Japanese-bred and Japanese-trained horse to win a GI race overseas. He is known as a late-blooming winner with a rough temperament and won his first major race at age 6. The career of Oju Chosan, who inherited his bloodline, has also been anything but straightforward.
Racing Debut in 2013
Oju Chosan made his debut in October 2013 with Michihiro Ogasa's stables, finishing 11th in his first race and eighth in his second. And then he suffered a broken front leg. When he returned to competition, the maiden race for 3-year-olds had ended, and he tried a steeplechase event in November 2014, but came in last.

In this desperate situation, Wada took charge of Oju Chosan in December 2014. The trainer recalls his impressions at the time: "He had a child-like body shape with a rounded belly, and I felt he was a horse that would grow from there."

In addition to his strong temperament, Oju Chosan had a sensitive side, reacting sensitively to sounds and other horses by lashing out. He disliked training and sometimes tried to run away. And when he did run, he cut corners and did not give his best effort.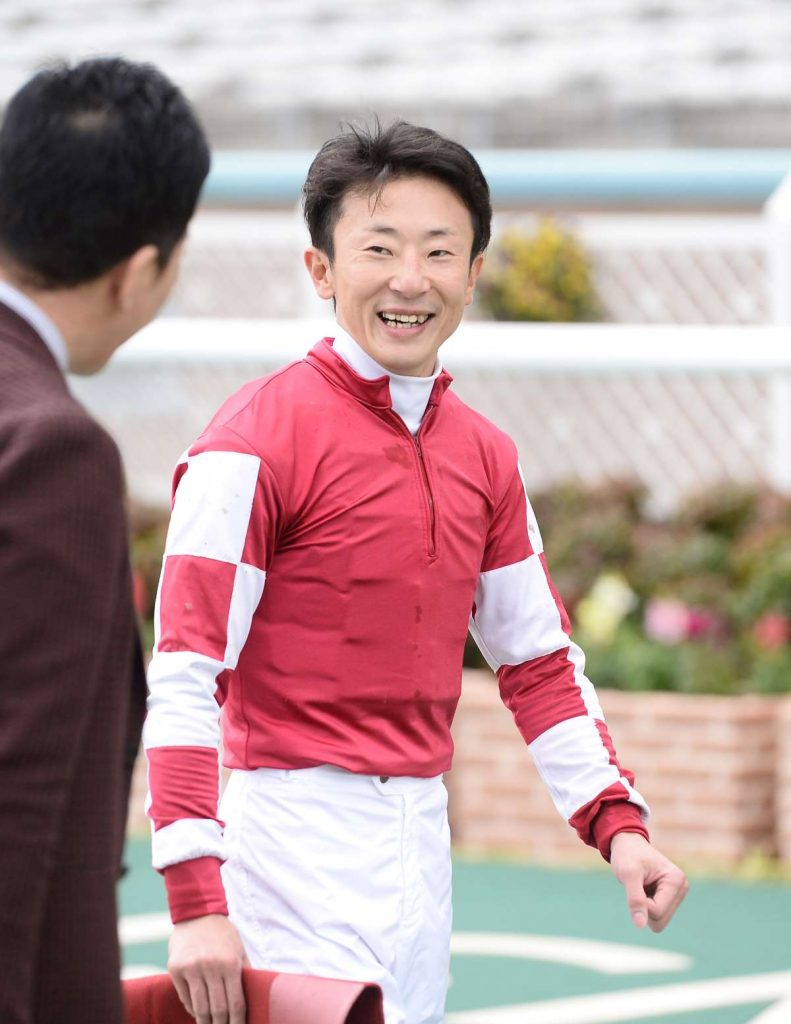 Unity Between Horse and Jockey
Oju Chosan was a troubled colt, but one of the riders who recognized his potential early on was his 40-year-old main jockey, Shinichi Ishigami.
"I thought he was a diamond in the rough," Ishigami said. "But he wasn't showing half of his potential."
His first encounter with Oju Chosan was in the fall of 2014. Ishigami, who was riding another horse, was watching Oju Chosan as he began his training exercises.
"He was mischievous and selfish, but he was good at jumping over obstacles. And once he started running, he was very focused," Ishigami said. The jockey continued by noting that Oju Chosan "also had the aura of a strong horse."

After transferring to Shoichiro Wada's stables, Oju Chosan's performance improved, and in 2015, he won consecutive races. That June, Ishigami was asked to ride in the Tokyo Jump Stakes, a major prize race, and their days as a team began.

"At first, he was very selfish," Ishigami remembered. "He would feint, kick up his hind legs, lose his balance, and then suddenly stop."
Moreover, the jockey added, Oju Chosan "was very good at getting riders off him."
Ishigami spent time with Oju Chosan almost every day.
"Oju Chosan is a very proud horse, so I have respectfully given him a lot of attention, praising him when he follows instructions and chastising him when he misbehaves," he said.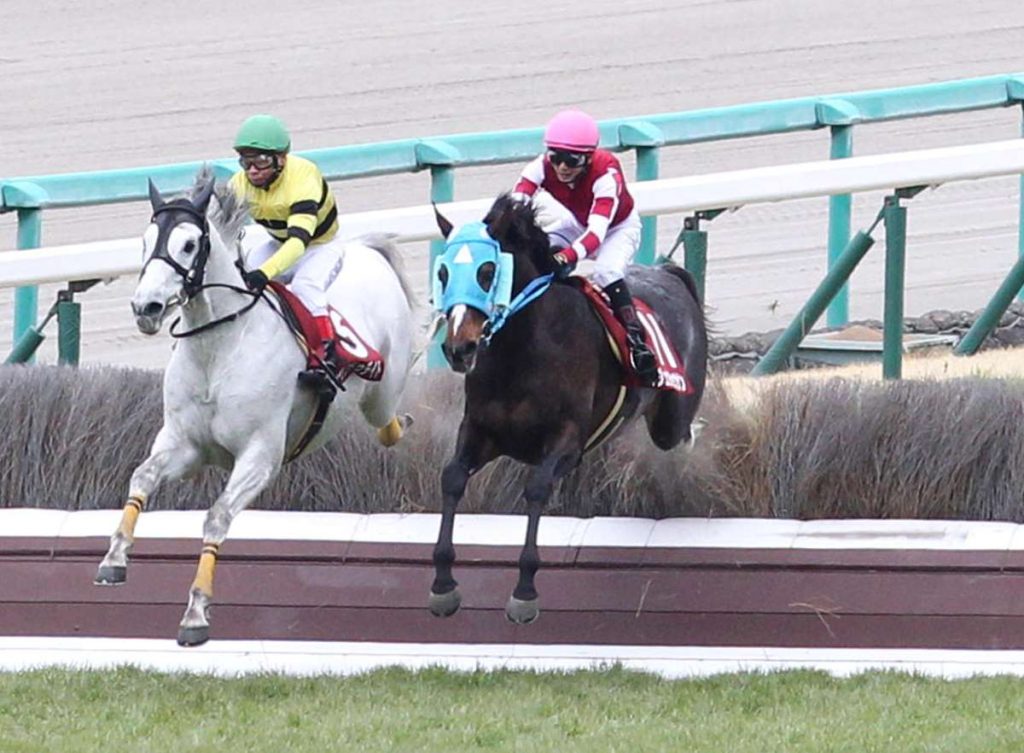 Transformative Time in Oju Chosan's Career
The turning point came in an open race in March 2016. Oju Chosan, sensitive to sound, had been wearing ear pads when racing, but at Ishigami's suggestion, they were removed. Oju Chosan did not respond to the reins or stick, so Ishigami tried to give instructions with a clucking tongue or voice. This attempt was successful, and the horse responded well in the race.
That was when Oju Chosan's breakthrough began.

Oju Chosan, often the overwhelming favorite at odds of 1/1, has run in many fierce races with the high expectations of his fans. In the 2017 Nakayama Daishogai, he brilliantly caught the frontrunner, Up To Date, and in the 2019 Nakayama Grand Jump (G1), he won a tough race in which his rivals laid siege to him.

Ishigami praised Oju Chosan's strong mentality, saying, "Many horses wilt under that much pressure. But I could feel from the horse that he was determined not to lose, right up to the end."
Seven Years of Training Together
Ishigami describes his relationship with Oju Chosan as "best friends."

"In the past, he used to get stiff when I touched him," he says happily. "But now when I touch him, I can feel him relax."
Oju Chosan, who turned 11 this year, won the Nakayama Grand Jump in April. By doing so, he became the oldest Japanese horse ever to win a graded race, extending his record for the most wins in Japan Racing Association G1 steeplechase races to nine.
A jockey and his horse running as though they were one. After the race, Ishigami expressed his profound feeling toward the state they have reached after seven years of training.
"Oju Chosan now understands my movements and cues," Ishigami stated. "I couldn't be happier."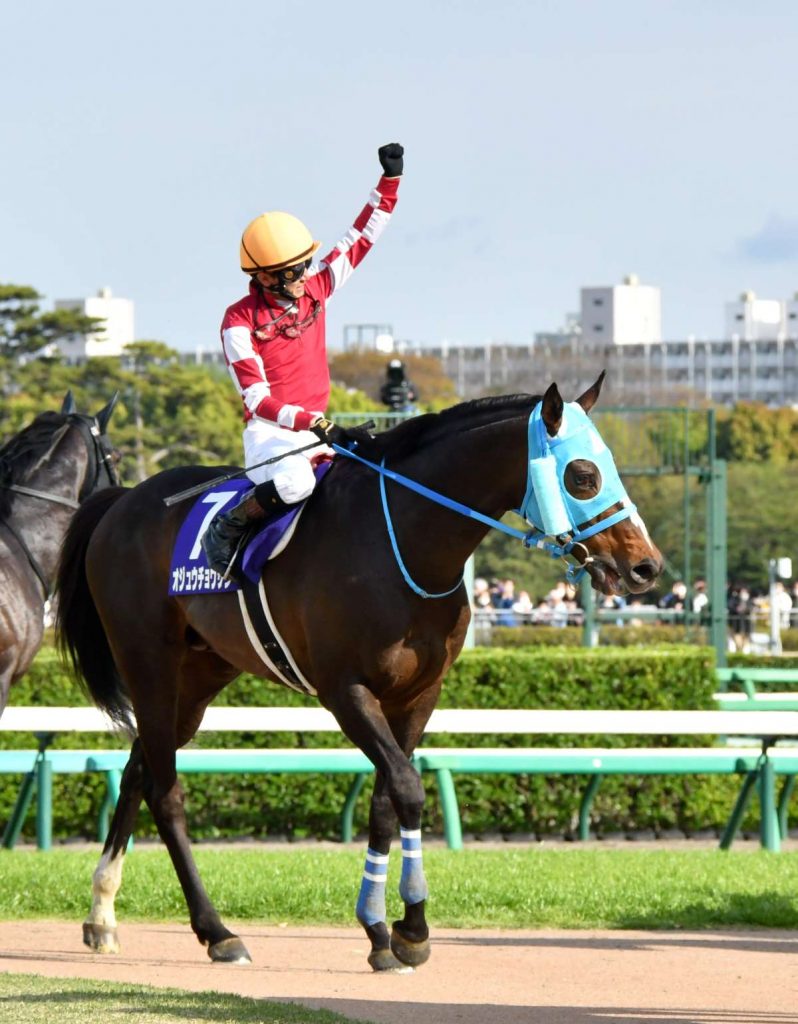 The Last Run 
Oju Chosan, known as a living legend for his many accomplishments, placed ninth at the G2 Tokyo High Jump in October, and it was announced that he will retire after competing in the Nakayama Daishogai on Saturday, December 24.
Looking ahead to his last run, jockey Ishigami reveals his feelings.

"I have seen the cool Oju most closely," the jockey commented, "so I want to show how cool he is again, but I also want him to finish safely."

Wada added, "We have had a lot of support from many people throughout the years. I want to send Oju Chosan off to the race in his best condition and make sure he comes back safely."
RELATED:
Read this article in Japanese here.

Author: Nozomi Motoe