OLYMPIC DIGEST | Japan Women's Curling Team Edges Switzerland to Reach Gold-Medal Match for First Time
Skip Satsuki Fujisawa and her teammates handled the pressure of a high-stakes match and played more consistently in a bounce-back win over the Swiss.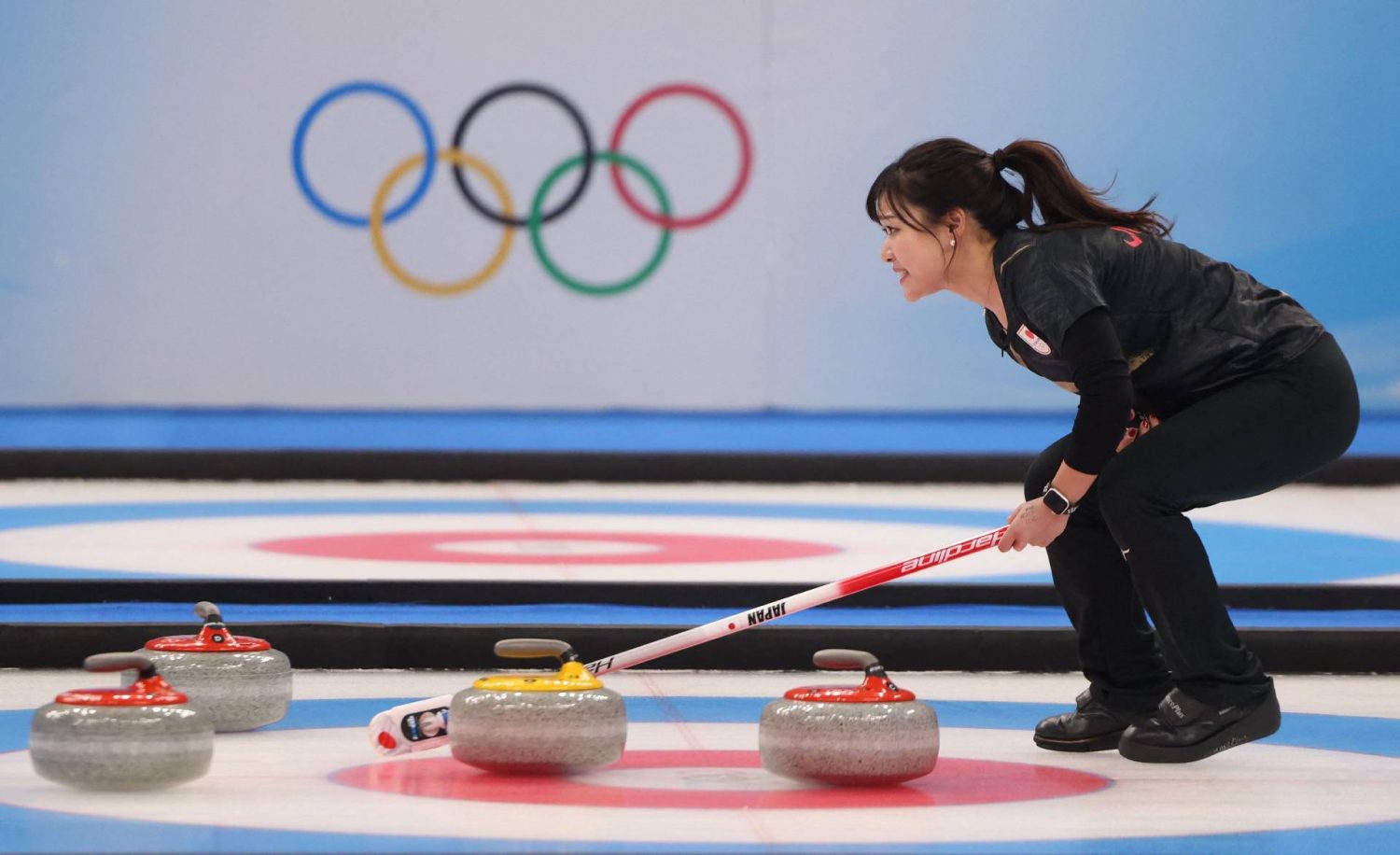 Avenging a loss to Switzerland was a powerful motivational factor for Japan in a women's curling semifinal match at the Beijing Olympics on Friday night, February 18.

Japan entered the match on the heels of an 8-4 loss to Switzerland in the team's final preliminary round match a day earlier at the National Aquatics Centre.
In the rematch, Japan made several big shots, especially in the fifth, sixth, eighth and 10th ends and defeated Switzerland 8-6
Fujisawa said communication was a key component of her team's triumph on Friday.
"I had some doubts in the match against Switzerland yesterday, and that had an impact on my strategy and shots," she told NHK after the semifinal win. "Today, the whole team talked firmly about what kind of match they want to play. I'm really glad I got into the match."
Looking ahead to Sunday's final, Fujisawa added: "I still have an unbelievable part [to play]. I can play a match that I have never experienced before, but I think that the things we will do are the same and the whole team will just be able to fight their own match. I want to have a strategy meeting. "
In Friday's other semifinal, Britain defeated Sweden 12-11.
The women's final is set for 10:05 a.m. JST on Sunday. Japan defeated Britain in the 2018 Pyeongchang Games' third-place match
Switzerland and Sweden will vie for the bronze medal on Saturday night.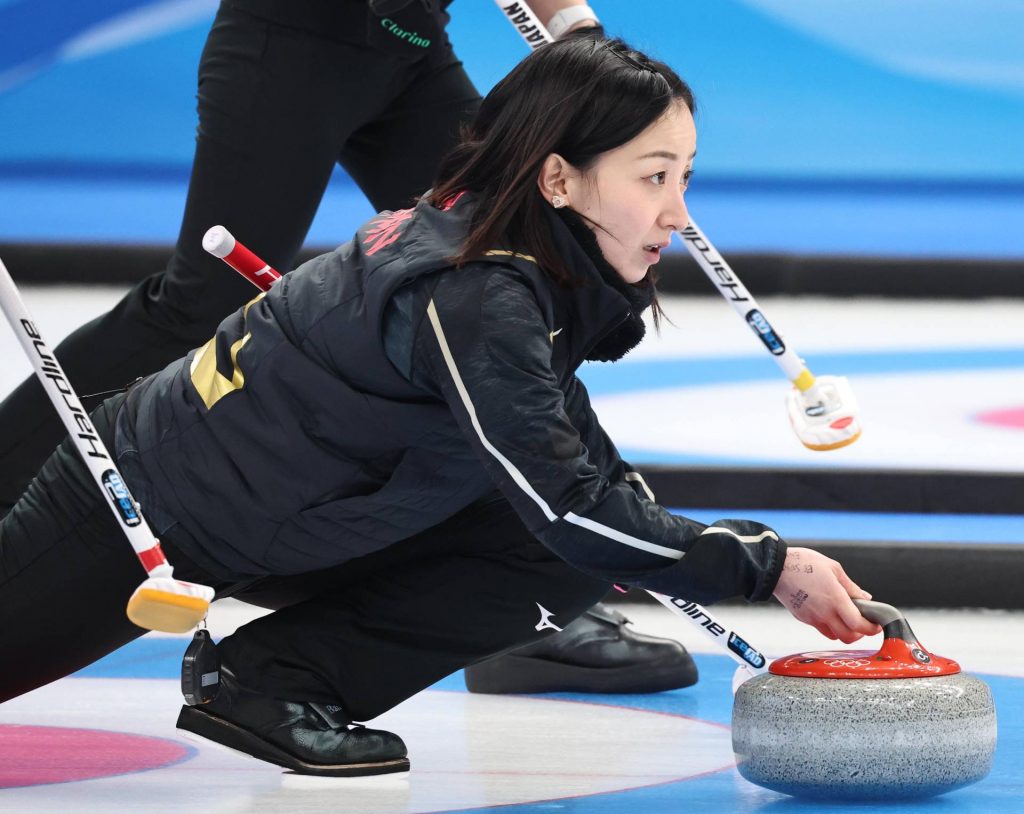 To reach the final, reigning Olympic bronze medalist Japan's stone-throwing accuracy proved to play a pivotal role in its hard-earned victory, which wasn't officially determined the end.
Japan shot 90% on draws, with Yurika Yoshida leading the way at 99% on 44 attempts.
Fujisawa led Japan with 14 takeouts, none bigger than a double-takeout in the fifth end that helped give Japan four points on the last shot, aka the hammer, and Loco Solare (Team Japan's Olympic curling club from Kitami, Hokkaido Prefecture) took a 5-2 advantage and momentum into the next frame.
Fujisawa and her teammates were fired up about the well-placed stone, exchanging high-fives and encouraging words before play resumed.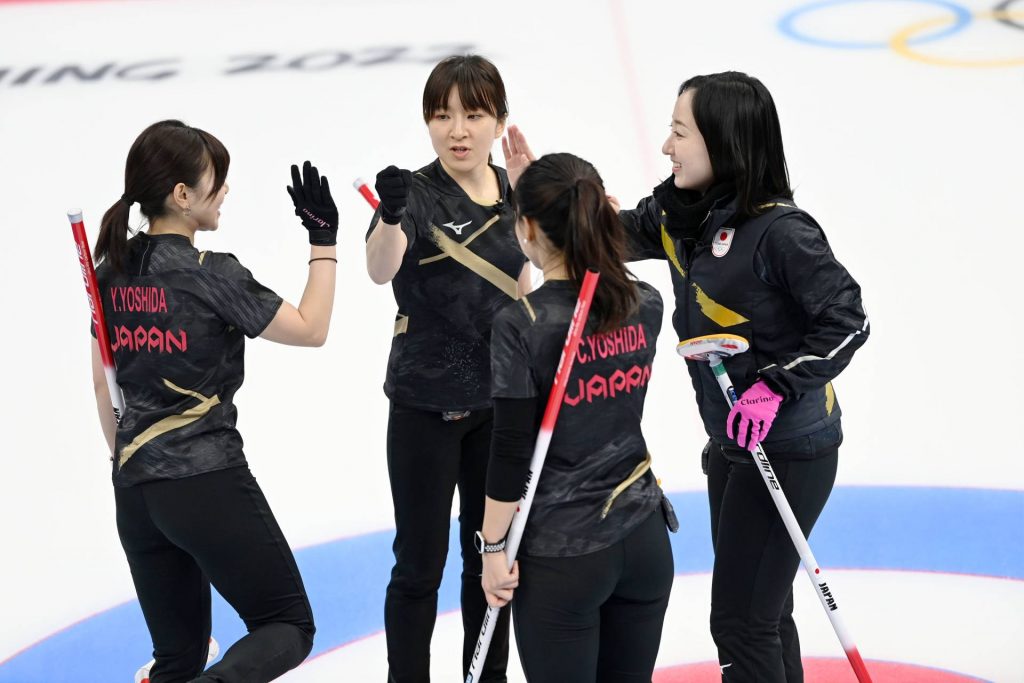 Chinami Yoshida had 11 takeouts, discarding numerous point possibilities for Switzerland.
Now a shot at the nation's first-ever silver or gold in Olympic curling is up next after Japan collected its first Winter Games curling medal four years ago in South Korea.

Japan led 7-6 entering the 10th end.

Early on, it was a tight contest, too. Neither team recorded a point in the first two ends. Then Switzerland went ahead 1-0 in the third end.
After Fujisawa's aforementioned double takeout, Japan extended its advantage to 6-2 at the end of the sixth end. At that point, its draw accuracy was 90% for the match and Switzerland's 64%. This refers to shots landing in their target: the multi-colored circle at the other end of the ice.

Switzerland's Alina Paetz made a momentous shot to close out the seventh end, one that pulled Japan's opponent to within 6-5 based on the position of its stones.
But Japan's shot selections and in-tandem work on its sweeps produced effective results to secure the win.
RELATED:
[ODDS And EVENS] Japan Women's Curling Squad's Success Story Buoyed By Coaching Continuity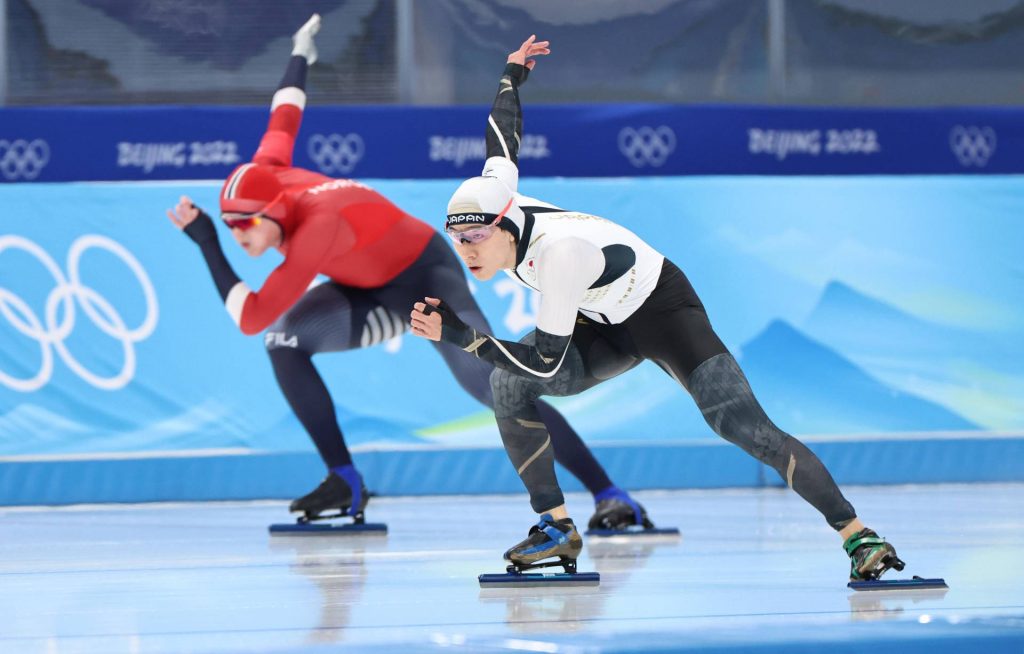 Speed Skating
Krol Victorious in Men's 1,000; Morishige Places 16th
In a sport where results are measured in split seconds, Thomas Krol won the men's 1,000 meters on Friday by a wide margin.

The Dutch speed skater finished his race ― the 13th of 15 heats ― in 1 minute, 7.92 seconds at the National Speed Skating Oval.

And after all 30 participants had competed, Krol's time was still the fastest.
Krol's gold in the 1,000 gave him his second medal in Beijing. He was the runner-up in the 1,500 on February 8.

Wataru Morishige, Japan's top finisher in Friday's race, was 16th. He completed the event in 1:09.47.

Morishige, 21, claimed the bronze in the 500-meter race, his first Olympic competition, on February 12.
Compatriots Ryota Kojima and Tatsuya Shinhama placed 20th and 21st in the 1,000.
Krol's triumph on Friday extended the Netherlands' win streak in the race. Stefan Groothuis won the gold at the 2014 Sochi Games and Kjeld Nuis was the champ in 2018 in Pyeongchang.
"This is fantastic. I'm crazy happy with this gold medal," Krol said. "In comparison to the 1,500 meters, I didn't expect it to happen. When I saw my time, I wasn't really sure it would be enough. The one time [in the 1,500] you think it's enough, and it isn't, the other time you think it's not enough and then it is."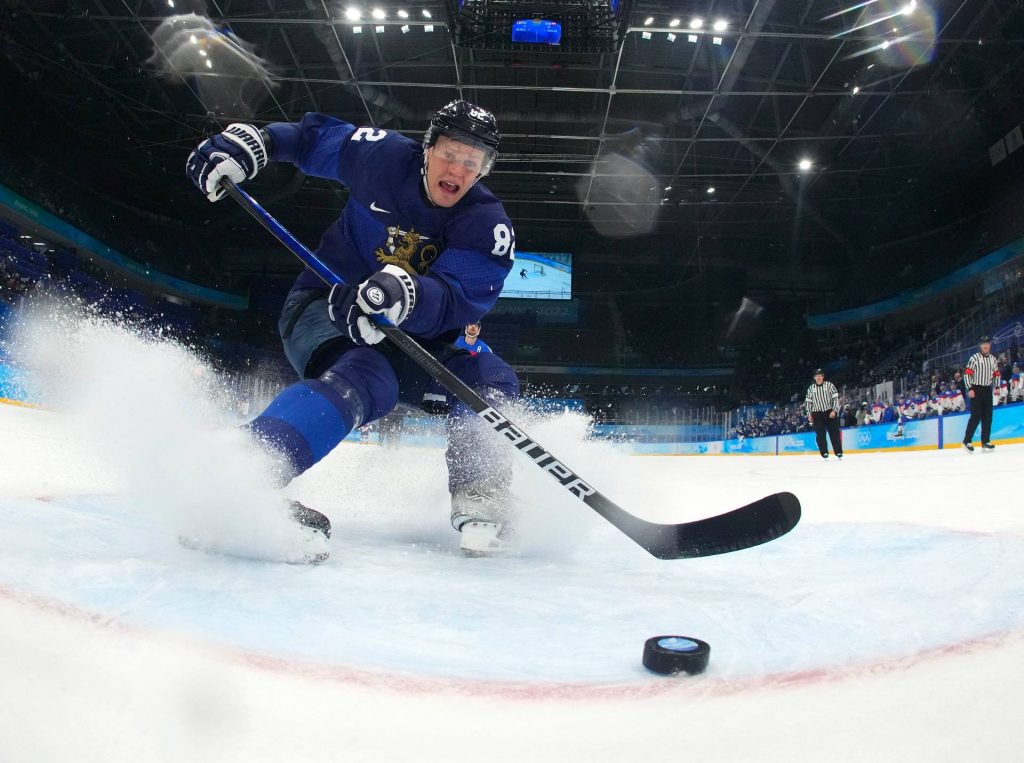 Ice Hockey
Finland Advances to Men's Final
Finland defeated Slovakia 2-0 in the men's ice hockey semifinals on Friday at National Indoor Stadium.

Goals by Sakari Manninen and Harri Pesonen in the first and third periods carried the Finns into the championship finale on Sunday, starting at 1:10 p.m. JST.

On Sunday, February 20, Finland will face the Russian Olympic Committee, which beat Sweden 2-1 in a penalty shootout in the second semifinal, for the gold.
Russia (designated as Olympic Athletes from Russia by the IOC due to doping sanctions imposed on the nation), Germany and Canada placed first, second and third, respectively, in men's hockey at the Pyeongchang Olympics.
Finland is chasing its first Olympic men's hockey gold. It has earned runner-up finishes twice, at the 1998 Nagano Games and at the 2006 Turin Games.

"It's huge, of course. Going to an Olympic final is like a dream," Manninen told reporters. "You dream of those kinds of moments, but at the same time [I try to] focus on the right things, not think about it too much and prepare for the next game."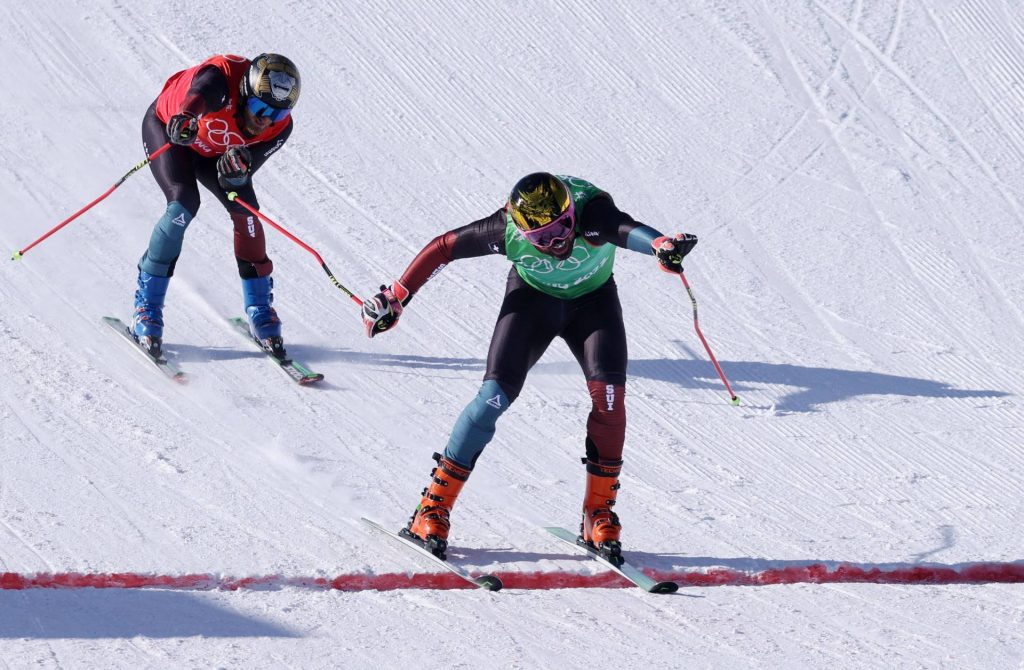 Freestyle Skiing
Switzerland Claims Top Two Spots in Men's Ski Cross Final
The ski cross event, featuring four competitors on the course racing against one another, is considered a form of freestyle skiing, even though athletes often use giant slalom skis for the rugged winter obstacle course.
With high-banked turns and big-air jumps, it tests skiers' versatility and ability to maintain their balance and speed.

Switzerland's Ryan Regez and Alex Fivra displayed the best range of skills in the men's ski cross final on Friday, placing 1-2 at Genting Snow Park, which features a 1,240-meter course,
Russian Sergey Ridzik won the bronze medal.
"It's kind of incredible," Regez said of the winning experience, according to The Associated Press. "The whole week of training, I've been so nervous and had so much pressure on myself because everyone was expecting me to come here and win.

"Well, and I did."
Japan's Ryo Sugai competed in the opening round, but didn't qualify for the quarterfinals (top 16). Out of 32 skiers, Sugai was the closest to making the cut who didn't. He was 17th overall.



Author: Ed Odeven
Follow Ed on JAPAN Forward's [Japan Sports Notebook] here on Sundays, in [Odds and Evens] here during the week, and Twitter @ed_odeven.