Paul Butler Takes On Monster Task in Tokyo
The veteran British boxer Paul Butler is set to meet unbeaten Naoya Inoue, the WBA, IBF and WBC bantamweight champion, on December 13.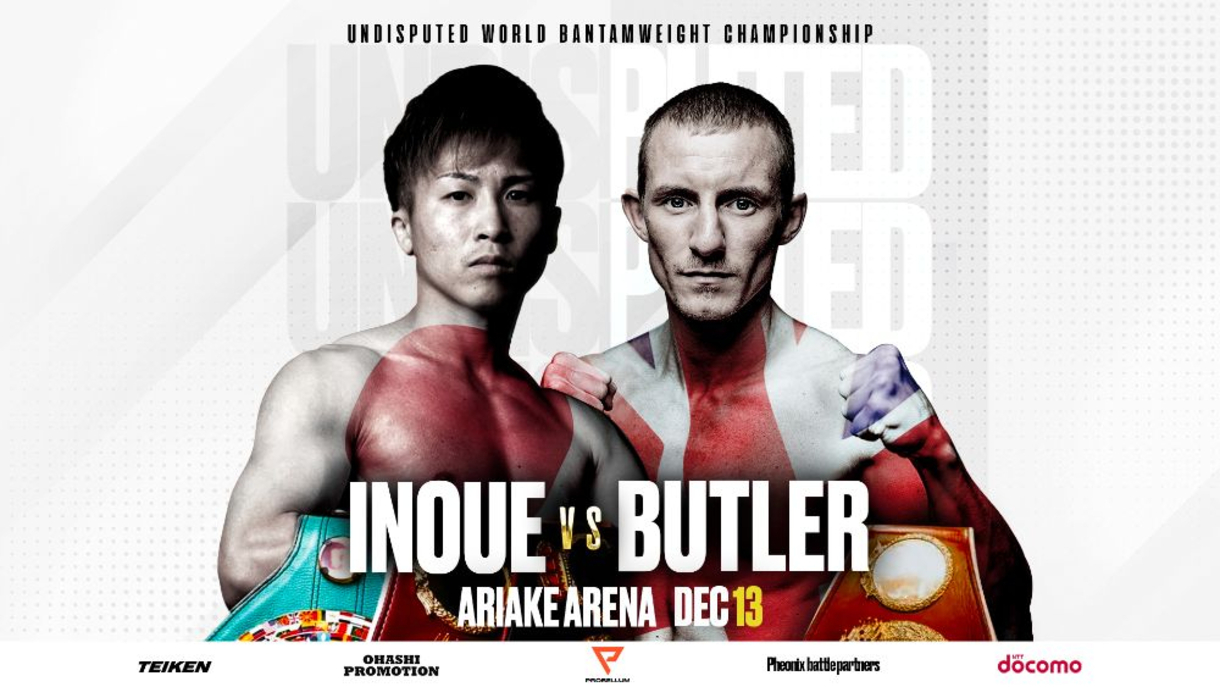 GLASGOW ― It's been known for a while that Naoya "Monster" Inoue would be staying in the bantamweight division for one last dance. One more fight to complete the journey to becoming undisputed champion at 118 pounds (53.5 kg). Should he achieve this, Inoue would match the achievement of compatriot Fighting Harada, whose given name is Masahiko. Harada was undisputed bantamweight champion in the 1960s.
This bout will also see the victor hold all the titles in the bantamweight division for the first time since Panama's Enrique Pinder in 1972. Inoue holds the WBC, IBF and WBA crowns ― the WBO strap will complete the set.
Of course, the opportunity to become undisputed champion exists for Inoue's opponent as well. That man is WBO title holder Paul Butler of England.
It's an important and historic fight, and one which Inoue is expected to win with relative ease. When the bell rings at Tokyo's Ariake Arena on December 13, there won't be many people on the planet giving Butler a chance of victory.
The rest of this article will take a look at Butler's career so far and provide readers with some information and analysis on the English boxer.
Paul Butler's Early Career
Paul Butler hails from Ellesmere Port in Cheshire, England. Liverpool, 11 miles away, is the closest city to Butler's hometown. He has been a professional boxer since 2010. His current record stands at 34-2 (15 knockouts). Now 33, Butler has competed at super flyweight and bantamweight throughout his career.
Known as "The Baby-Faced Assassin," Butler's professional journey began like most UK fighters who are regarded as wait-and-see prospects ー being matched with inferior fighters and journeymen in order to learn on the job. Butler adjusted quickly to boxing's paid ranks and won his first title in 2012 ― the British super flyweight title.
The Englishman continued to fight at 115 pounds (just over 52 kg) until an opportunity to challenge for the IBF bantamweight title presented itself in 2014. Butler was happy to accept and was able to win a split decision over his countryman Stuart Hall to become a world title holder for the first time.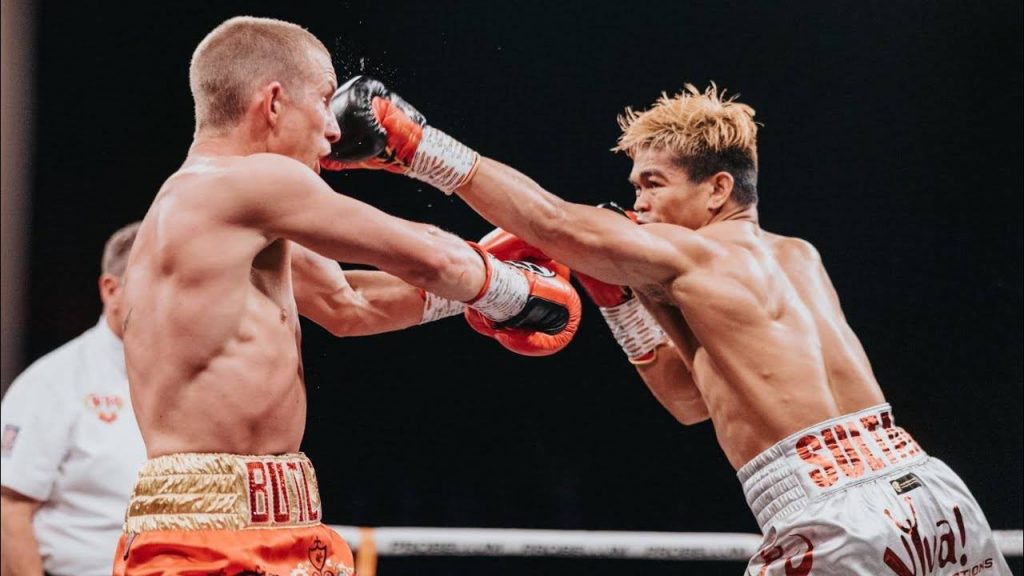 Challenging World-Class Fighters
Butler's first career defeat was only nine months away, though. Moving back down to super fly, Butler was attempting to become a two-weight world champion, taking on then IBF 115-pound champion Zolani Tete.
Without being disrespectful to his previous opponents, this was Butler's first assignment against a fighter regarded as being world class. The jump was too much ― Butler suffered an eighth-round technical knockout loss at the hands of the talented South African southpaw.
Over the next three years Butler went on a nine-fight unbeaten run as he rebuilt after the Tete loss. For the most part, he boxed as a bantamweight. This resulted in him challenging Puerto Rican Emmanuel Rodriguez for the vacant IBF title in 2018. Butler ruined his chances of lifting the title on the scales by failing to make the 118-pound limit.
The fight didn't go well for him either as he was down twice in the opening round before losing a unanimous decision to the man who would become a future Inoue victim.
Challenging for WBO Bantamweight Title
After the Rodriguez defeat, Butler again went into career recovery mode, determined to work his way back into title contention. Five wins against lower standard opponents followed before the COVID-19 outbreak shut down global boxing operations. Butler had 10 months out of the ring before boxing some rust off in defeating Ryan Walker in October 2020.
Getting himself back into the title mix, Butler overcame Willibaldo Garcia in June 2021. Garcia was a late replacement for expected opponent Joseph Agbeko, forcing Butler to adjust quickly to Garcia's ultra-aggressive style. The Baby-Faced Assassin managed to get the job done via split decision.
After Garcia, Butler found himself as the mandatory challenger for the WBO bantamweight title. The title holder at that point in time was John Riel Casimero. Things with Casimero turned into a saga.
Scheduled for December 2021, Casimero was forced to withdraw due to suffering from gastritis. The rearranged fight in April of this year (2022) also failed to take place after Casimero contravened British Boxing Board of Control medical guidelines by using a sauna to lose weight just days before the fight. He was out. Butler faced another late replacement, this time Jonas Sultan. And he boxed very well to secure a unanimous decision victory in what was labeled a WBO interim world title fight.
In the days after Butler's win over Sultan in April 2022, the WBO stripped Casimero of the title and upgraded Butler from interim to full champion.
Preparing for Biggest Test of Career
Now Butler is preparing for one of the toughest challenges in boxing.
Butler himself is well aware of this, telling the media on the day the venue and date were confirmed in mid-October:
"I am under no illusions as to the size of the task that faces me, but I have been going to bed dreaming of becoming the undisputed bantamweight champion of the world. Inoue is a phenomenal fighter but not one person should be underestimating me, my skills or my resolve."

Paul Butler
Opinion on Butler's Style
Throughout his career, Butler has always struck me as being a well-prepared fighter. Missing weight against Rodriguez aside, Butler is a dedicated professional and has recently shown adaptability in adjusting to late opponent changes for his last two fights.
Now trained by Joe Gallagher, The Ring magazine's 2015 Trainer of the Year, it will be interesting to see what tactics they come up with to face Inoue.
Butler boxes out of the orthodox stance and will have a slightly shorter reach (6 cm, or 2-plus inches) than the Monster, according to the official measurements.
From watching Butler over the years, I have always been impressed with his footwork and movement. He is comfortable fighting off the back foot; using his opponents' aggression against them by picking them apart with clever counters. Alternatively, Butler can also land his shots and get smartly out of harm's way when fighting in a more attacking manner.
Butler isn't blessed with true knockout power. He often uses body shots to open up the head of his adversary. Defensively, he is a little suspect, relying on crafty footwork and swift movements to get him out of trouble. This is fine in the main, although when stepping up to world-class level it doesn't always hold up.
Overall, Butler is a great British or European standard of fighter. His two previous bouts against world-class opponents ended in defeat ― against Inoue it may well be the same outcome. Butler's concentration and focus may well carry him longer into the contest than many would expect, but ultimately Inoue's skills and power will get the better of the English challenger.
Quotes From Boxing Insiders
As a fighter who has faced both men (defeated Butler on points; lost in a second-round KO to Inoue), it is worth listening to the thoughts of Rodriguez on the upcoming undisputed title fight.
Rodriguez had this to say to YSM Sports Media: "Inoue is one of the sharpest fighters. I just don't feel like Paul Butler has it to beat him. Inoue's punches are so close that you can't see them and those are the punches that knock you out. Butler has a very similar style to Jason Moloney but I feel Moloney is better than Butler and Inoue took Moloney out in the seventh round so he will probably finish Butler before that."
Nonito Donaire, Inoue's last opponent in June and a man who knows him well, had some words of advice for Butler. Donaire was speaking to the website of global boxing company Probellum: "What Butler has to avoid is reaching, and sometimes in his last fight he was reaching. There were also times where he stood still, which is very dangerous when you fight Inoue. It is a very difficult fight for Butler. But if he moves around, he is going to make it difficult for Inoue as well. He needs to use his jab and utilize his speed and lateral movement. Butler should be able to do this as he is used to that type of fighting."
Finally, Gallagher indicated that at the very least his man would be well prepared. Gallagher was speaking to The Ring in August: "This is a really good opportunity to fight for all the marbles. Inoue is undoubtedly one of the best pound-for-pound fighters in the world. It's a huge challenge but one we'll be fully prepared for. We'll have to look at things a different way and bring something to the table that he hasn't seen before."
Viewing to Consider Before December 13
On YouTube: Sultan vs Butler.
Butler's last outing against Sultan showcased his ability to box to a high standard off the back foot.
On YouTube: Butler vs Garcia.
Watch this one from the 21-minute mark. This shows Butler's ability to adapt his plan to a late replacement. Pay attention to round one and watch how Butler uses his body attack to open up Garcia for the knockdown.
On YouTube: Butler vs Rodriguez.
Butler lost to Rodriguez in May 2018. It wasn't a positive experience for the English boxer, although he heard the final bell, he was comprehensively outboxed.
On YouTube: Butler vs Tete.
Butler's first career defeat. Back in 2015, Tete was at his peak. Butler was doing reasonably well before he got caught by a huge left uppercut from the South African.
RELATED:
Author: Colin Morrison
Morrison is a freelance sportswriter. Writing since 2016, his byline appears on boxing website NYFights.com and multi-sports platform Spitballingpod.com. His main areas of interest are boxing, soccer, golf and rugby union. Find his stories on SportsLook here. Morrison is from Scotland and can be found on Twitter @Morrie1981.