Rejuvenated Takakeisho Flying High at Kyushu Tournament
The ozeki notched a one-sided win over Takarafuji to stay tied for the lead with Terunofuji and Abi.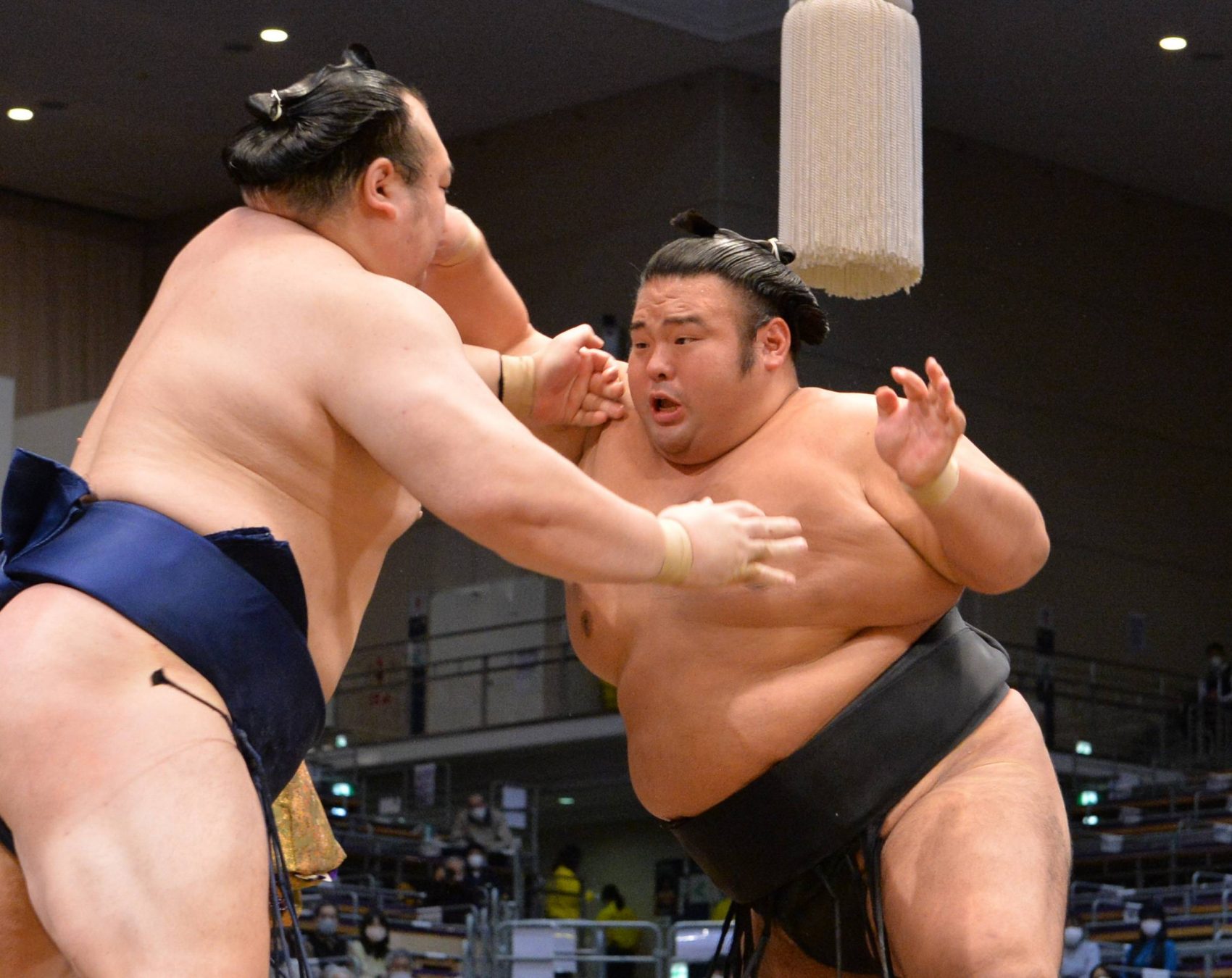 Resurgent ozeki Takakeisho overpowered Takarafuji on Friday, November 19 to remain undefeated at 6-0 and tied for the lead with yokozuna Terunofuji and rank-and-filer Abi at the Kyushu Grand Sumo Tournament.
Takakeisho came bursting out of the face-off and used a series of arm thrusts to send fourth-ranked Takarafuji toppling off the raised ring.
After going a modest 8-7 in the previous tournament, the pressure has been on the 25-year-old Takakeisho to perform better in this tournament.
The Tokiwayama stable wrestler has had his injury issues in recent tournaments and has been looking to regain the form that allowed to win this tournament in 2020.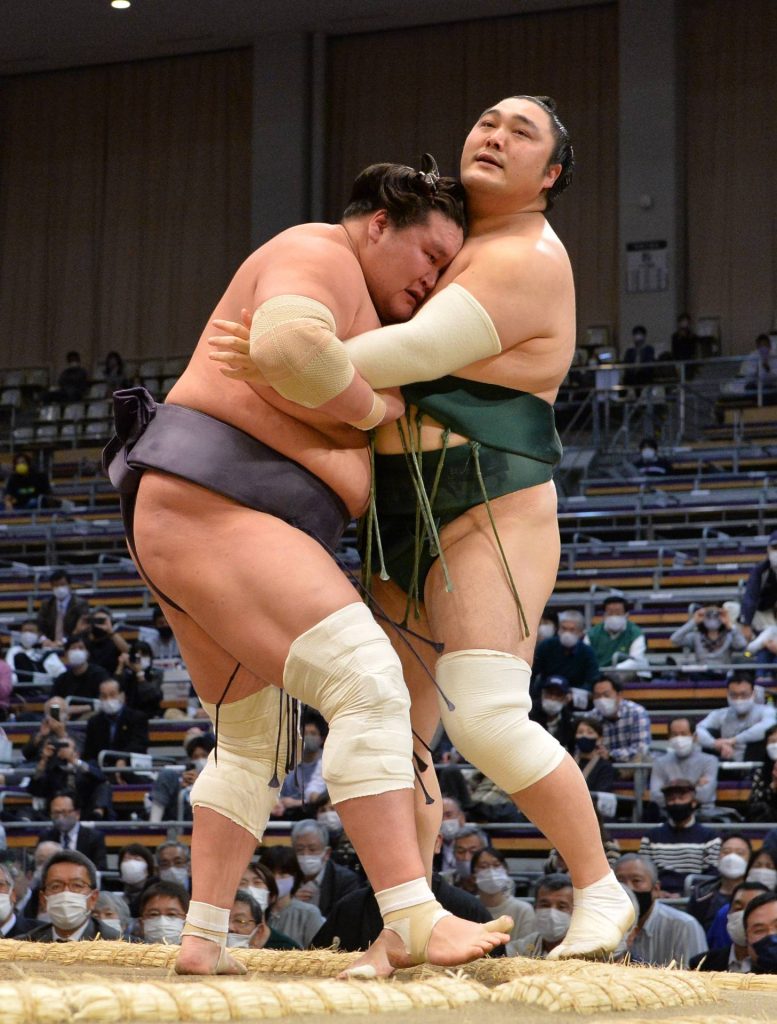 In the day's final bout, yokozuna Terunofuji got a double-handed grip on the belt of Okinoumi and drove the No. 3 maegashira out in a matter of seconds to maintain his share of the lead at 6-0.
Okinoumi had beaten Terunofuji three times previously but all those wins came in 2016 and a lot has changed since then. He couldn't get a grip on the yokozuna's belt on Friday and dropped to 2-4.
After their first bout ended in a draw, ozeki Shodai and No. 2 maegashira Takanosho needed a second bout to decide a winner.
In the rematch, Shodai lost his second straight bout when Takanosho shoved his opponent out while flying through mid-air to pick up his third win against three losses. Shodai lost for the second straight day and dropped to 3-3.
"I'm very happy with the result," Takanosho said. "After the rematch, I felt lucky and wanted to take advantage of my second chance. Beating ozeki is a huge confidence boost for me."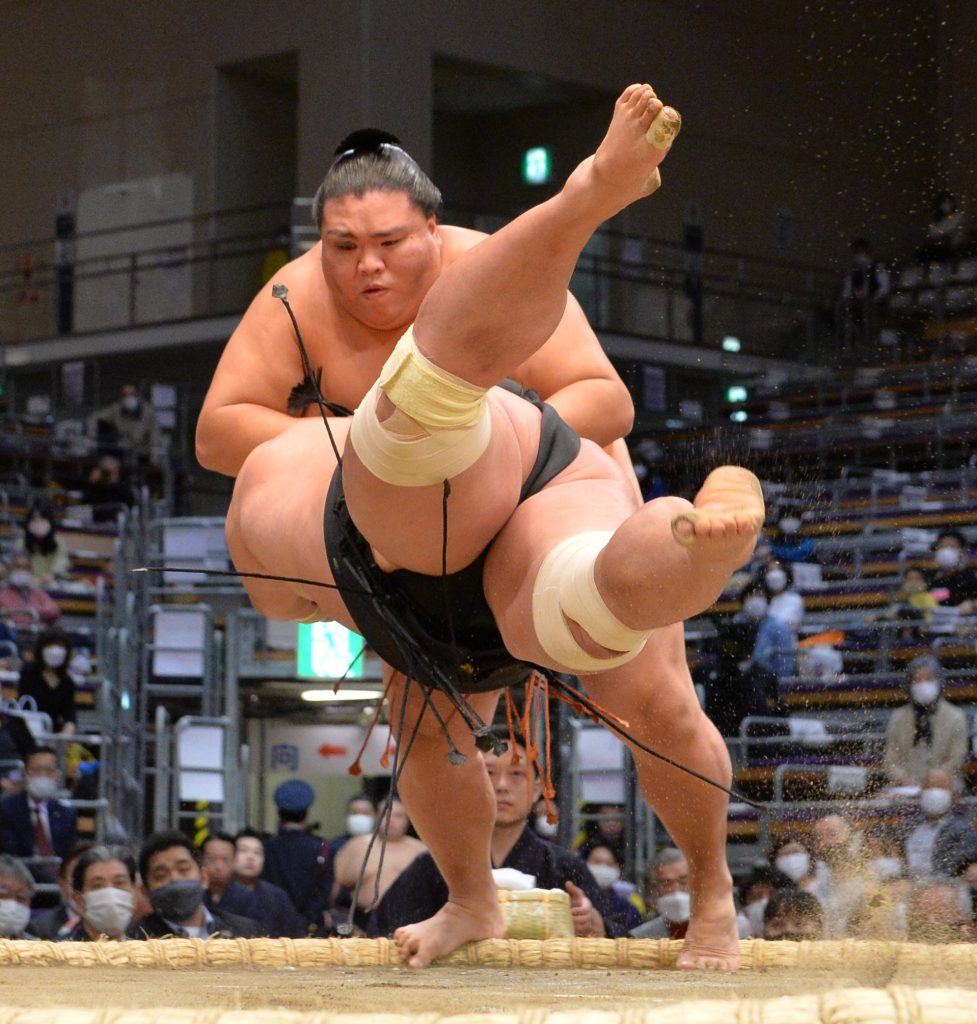 Sekiwake Mitakeumi stayed one win off the pace when he swatted down third-ranked Myogiryu, who dropped to 2-4.
Top maegashira Daieisho hauled down sekiwake Meisei to give both wrestlers a record of 3-3.
Mongolian Kiribayama finally got his first win as a komusubi when he used an overarm arm throw to defeat compatriot and fellow komusubi Ichinojo to improve to 1-5. Ichinojo, who has a 66-kg weight advantage over Kiribayama, dropped to 2-4.
In a showdown of 4-1 wrestlers, seventh-ranked maegashira Ura (5-1) stayed one win off the pace when he grabbed a hold of Takayasu's right leg and toppled the No. 5 maegashira, sending him to his second loss.
Mongolian Hoshoryu improved to 2-4 when he used a well-timed leg kick to topple compatriot and No. 7 maegashira Chiyoshoma who fell to 3-3.
Sumo iron man Tamawashi used a powerful arm thrust to the neck to dispatch fourth-ranked Endo in a matter of seconds.
Mongolian veteran Tamawashi, a No. 6 maegashira, improved to 5-1 while Endo dropped to 3-3. The two wrestlers have met 26 times in the past.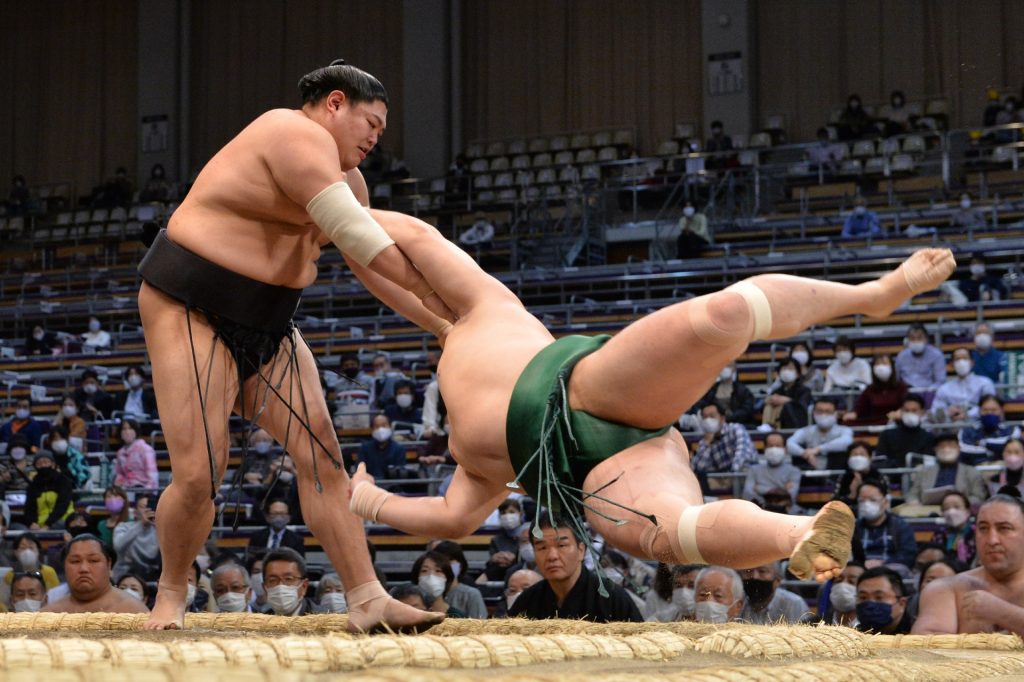 Further down the ranks, 15th-ranked Abi improved to 6-0 when he used a rare two-handed head twist down to send No. 16 Sadanoumi sprawling to the dirt surface.
Abi will face 12th-ranked maegashira Hokutofuji on Day 7. Hokutofuji is 4-2 after losing to ninth-ranked Hidenoumi (4-2) on Friday.
Hidenoumi's brother Tobizaru, a No. 8 maegashira, improved to 4-2 when he spun Terutsuyoshi around after the face-off and drove the 11th-ranked maegashira out to his third loss against three wins.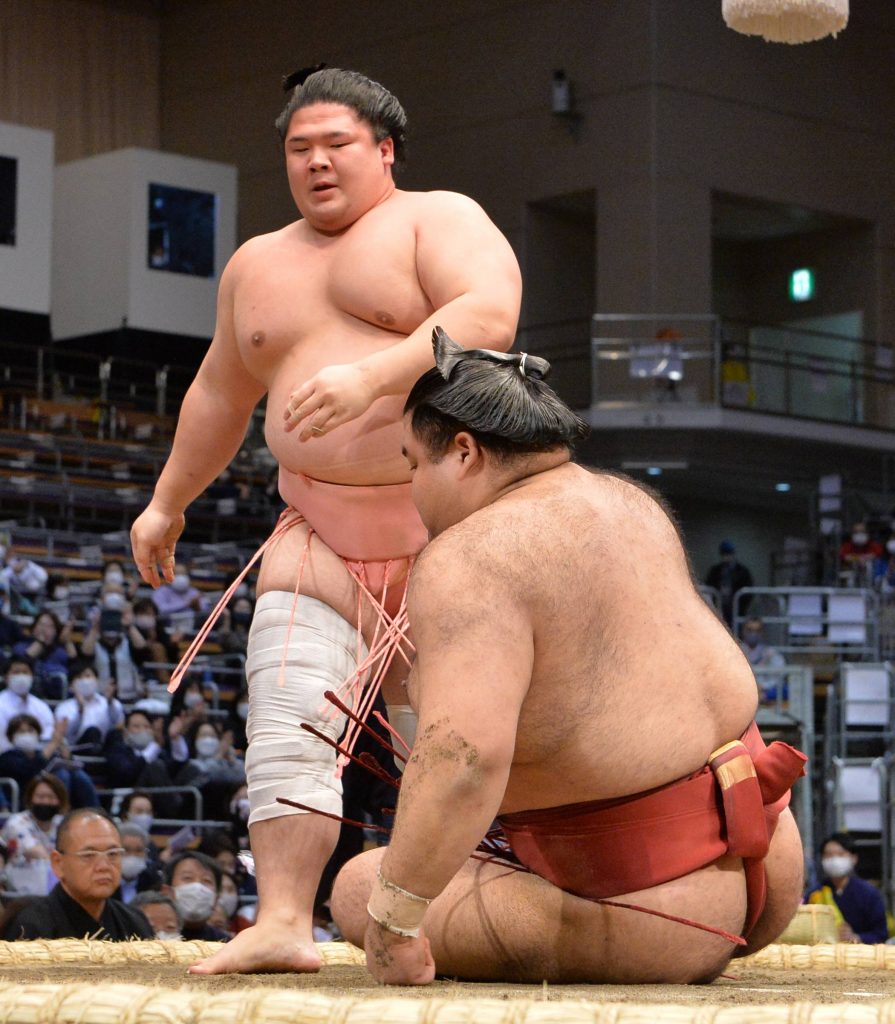 Three Stars
First Star: Kiribayama. The new komusubi finally got off the schneid with a big win over Mongolian behemoth Ichinojo. Kiribayama came into the tournament with high hopes but got off to a nightmare start. Hopefully, Friday's win will allow him to turn things around.
Second Star: Abi. With a rare "tokkurinage" technique to remain tied for the lead, rank-and-filer Abi is having the best tournament of his career and is worthy of second-star status.
Third Star: No. 7 maegashira Ura. Ura's perfectly-timed leg kick against a tough opponent in Takayasu was the type of unorthodox move that makes the Kise stable man one of the most exciting wrestlers to watch.


Author: Jim Armstrong
The author is a longtime journalist who has covered sports in Japan for more than 25 years. You can find his articles here, on JAPAN Forward.