Rui Hachimura Makes a Solid Impact in His Lakers Debut
Two days after being traded from the Washington Wizards to Los Angeles, Rui Hachimura scores 12 points and grabs six boards in a win over the San Antonio Spurs.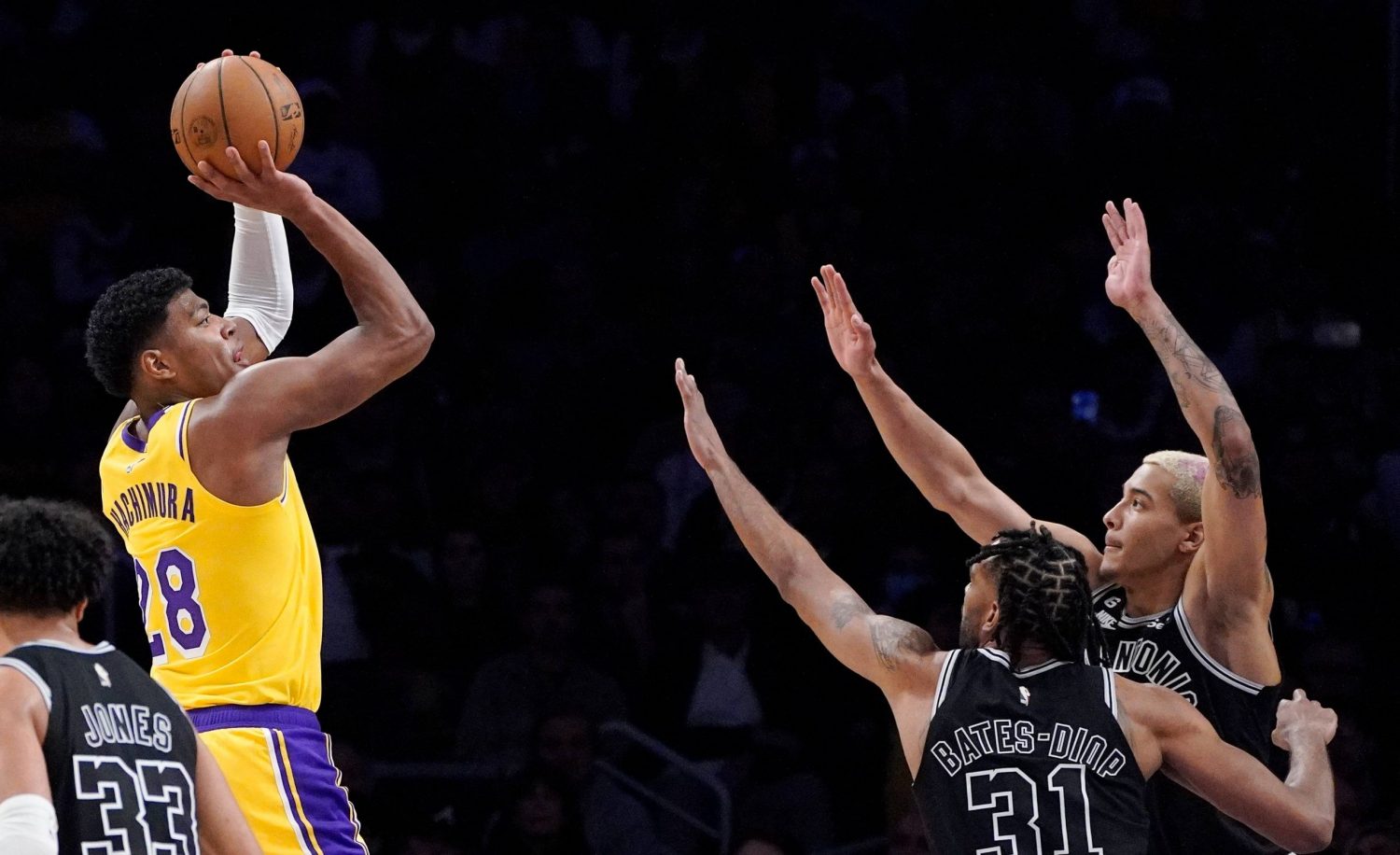 Rui Hachimura teamed up with LeBron James to ignite the Los Angeles Lakers during a pivotal stretch of the fourth quarter on Wednesday, January 26.

In Hachimura's LA debut, the Lakers trailed 85-81 after about a half minute of play in the final quarter. Then the hosts turned it up a notch on offense against the San Antonio Spurs. Hachimura scored six of his 12 points and James added five points during a game-changing 22-6 scoring run.
That gave the Lakers a commanding 12-point lead with 5:12 remaining. Los Angeles defeated San Antonio 113-104.

Hachimura, who was acquired by the Lakers from the Washington Wizards on Monday, came off the bench and played 22 minutes. He shot 4-for-7 from the field, including 1 of 3 from 3-point range, and sank 3 of 6 free-throw attempts. Hachimura grabbed six rebounds, handed out one assist and made a steal.

In addition, the Lakers had a plus-17 point differential with Hachimura on the floor, the bulk of which was a result of their decisive run in the final period.
"This was only one game, but I think it is going to be great," Hachimura said, according to The Associated Press.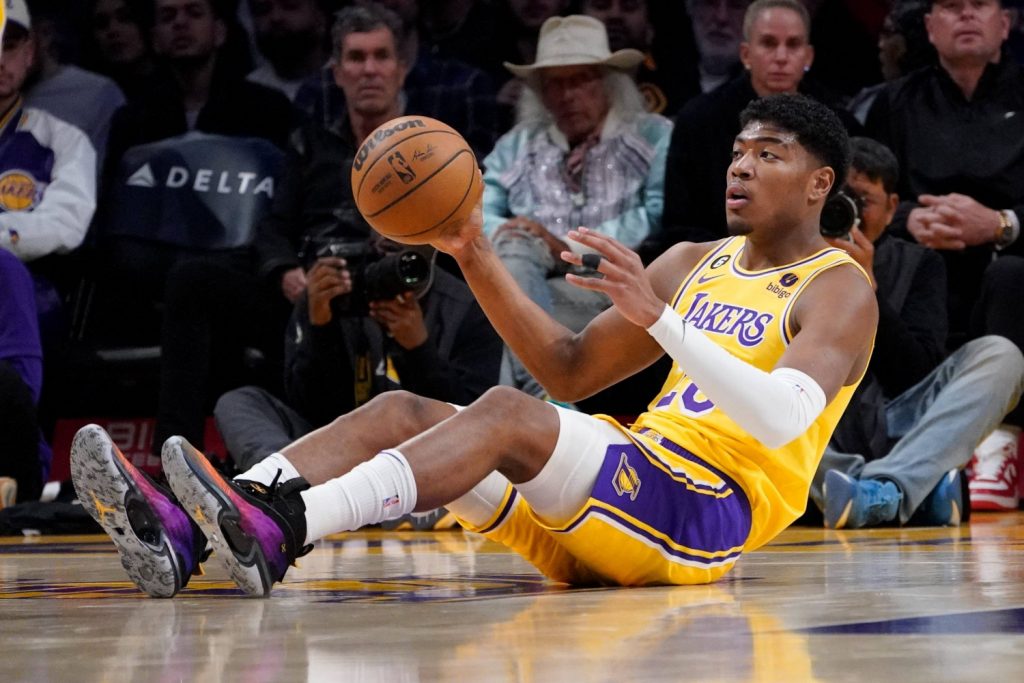 Rui Hachimura looks to pass after grabbing a loose ball in the first half. (Mark J. Terrill/AP)
First Points as a Laker
The former Gonzaga University standout entered the game with 4:22 remaining in the first quarter, replacing center Thomas Bryant.
With 3:08 to play in the opening stanza, the Toyama native scored his first two points in a Lakers uniform, converting two foul shots. That pulled LA within 24-22.

The Spurs led 30-25 after the first quarter and 54-52 at halftime.

Entering the fourth quarter, San Antonio was ahead by the slimmest of margins, 82-81.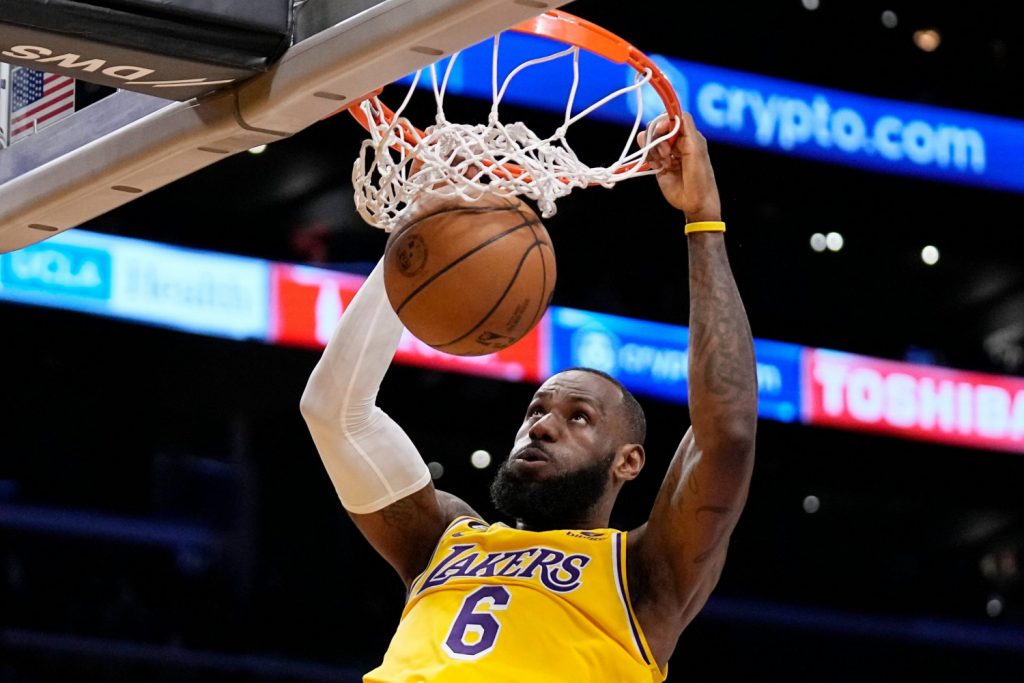 LeBron James dunks in the first half. (Mark J. Terrill/AP)

James, the NBA's second all-time leading scorer finished with 29 points, nine rebounds and 11 assists. (He trails Lakers legend Kareem Abdul-Jabbar, who retired in 1989 with 38,387 points, by just 157 points.) Frontcourt star Antonio Davis, who missed the Lakers' previous 20 games with a right foot injury, had a stellar first game back in action, chipping in with 21 points, 12 rebounds and four blocks in 26 minutes off the bench.

Lakers coach Darvin Ham said his team is a work in progress.

"We were all figuring out ways we could mix and match," Ham said, according to The Associated Press.

The first-year bench boss added, "We just wanted to get guys in there. With AD coming back and Rui being new, we had to work through some kinks. When we got settled into the game, guys had different runs."

The Lakers improved to 23-26, while the Spurs fell to 14-34.

Los Angeles plays its next five games on the road, starting with a Saturday, January 28 showdown with the Boston Celtics.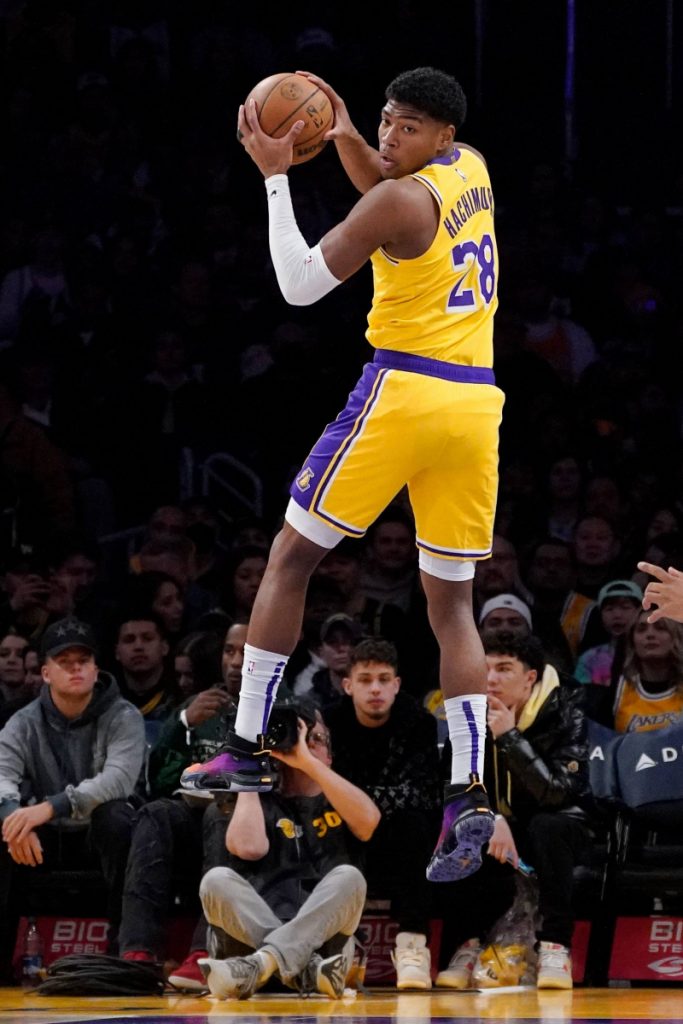 Rui Hachimura grabs a rebound in the first half. (Mark J. Terrill/AP)
Hachimura 'Excited for This Opportunity'
During his introductory news conference in Los Angeles on Tuesday, Hachimura was in an upbeat mood.

"I will say the Lakers are one of the most famous teams in Japan," he said, according to Kyodo News.

The new Laker added, "I'm so excited for this opportunity … [and] I'm so happy to be part of this family and part of LA."

Author: Ed Odeven
Find Ed on JAPAN Forward's dedicated website, SportsLook. Follow his [Japan Sports Notebook] on Sundays, [Odds and Evens] during the week, and Twitter @ed_odeven.