Swallows, Buffaloes Play to a 3-3 Tie in Game 2 of Japan Series
Yakult's Souma Uchiyama slugged a game-tying, three-run homer in the ninth inning, but neither team scored again and the game ended after 12 innings.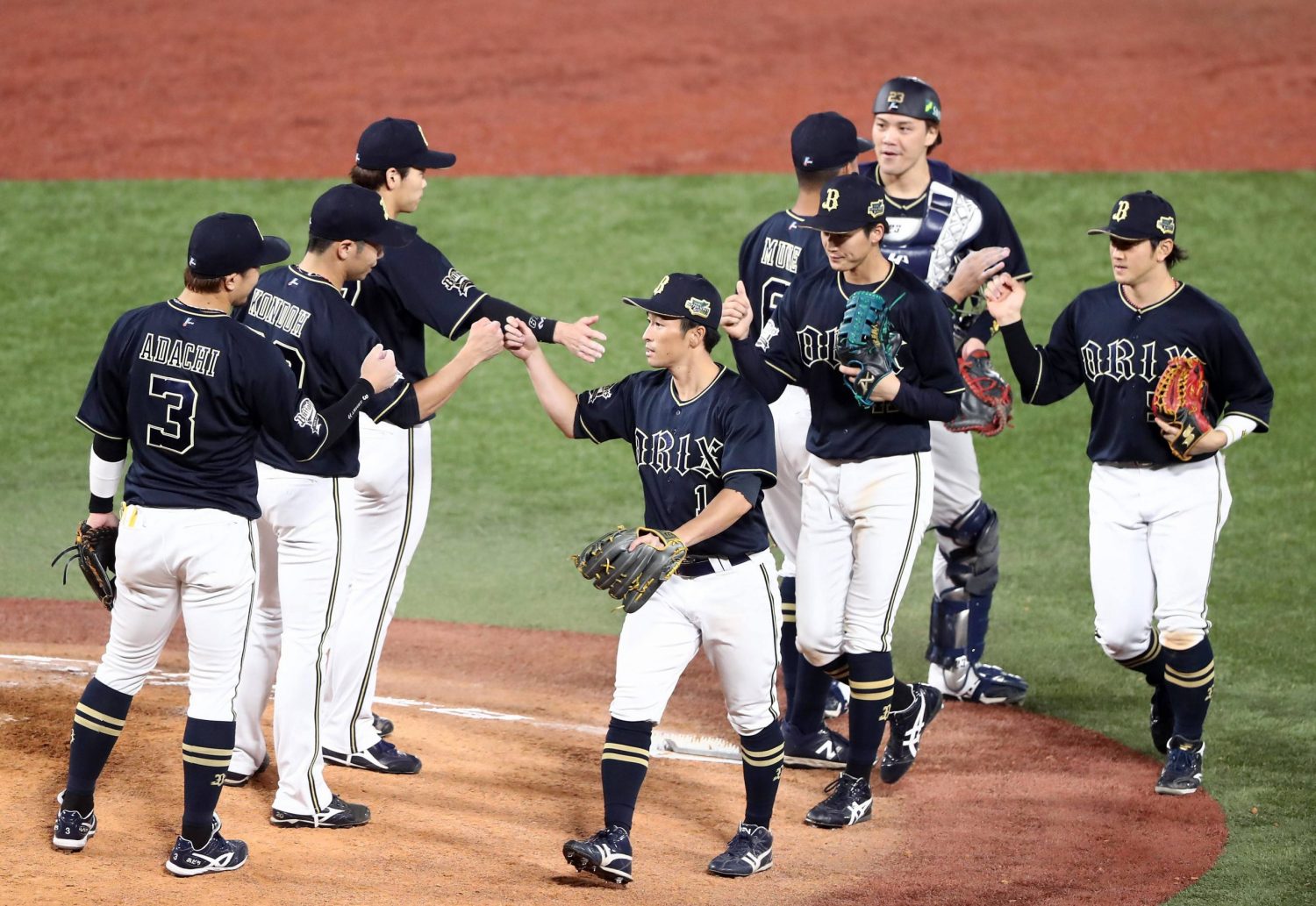 Pinch hitter Souma Uchiyama hit a three-run home run to left in the bottom of the ninth inning and the defending champion Tokyo Yakult Swallows played to a 3-3 tie after 12 innings with the Pacific League champion Orix Buffaloes in Game 2 of the Japan Series.
The game, which started at 6:04 PM, ended at 11:07 on Sunday, October 23 at Jingu Stadium.
Under the rules of the best-of-seven Japan Series, the game ends in a tie if no winner is determined after 12 innings.
It was the first Japan Series tie since Game 1 in 2018, when the Fukuoka SoftBank Hawks and Yomiuri Giants played to a 2-2 tie.
Both teams had opportunities to win it in extra innings but couldn't break the deadlock and the series now heads to Kyocera Dome in Osaka for Game 3 on Tuesday, starting at 6:30 PM, with Yakult having secured one win and a tie.
After the game, Buffaloes manager Satoshi Nakajima reflected on the 412-pitch game, which included eight pitchers per team, and little offense to show for it.

"The pitchers over there are also good," Nakajima was quoted as saying by Sports Hochi.
"I think it will be difficult to beat them, but I think it will be necessary for both of us to figure out how to score a run," he added.
Swallows Rally in Ninth
The Buffaloes got strong performances from four pitchers, including starter Sachiya Yamasaki (who worked four innings), and held a 3-0 lead heading into the bottom of the ninth. But Orix reliever Shota Abe loaded the bases and then surrendered the game-tying three run homer on a 2-2 pitch to Uchiyama, who is 20.
"The moment I hit it, the feeling was great, so I thought, 'Go,' and 'Please reach the stands,' " Uchiyama said, referring to the batted ball, according to Hochi Sports.
Uchiyama became the fifth player to homer in his first Japan Series at-bat.
Abe gave up a double to pinch hitter Takeshi Miyamoto and then walked Yasutaka Shiomi. That set the stage for Uchiyama's dramatic home run that just cleared the wall in left field and touched off wild celebrations among a capacity crowd of 29,410 at Jingu Stadium that previously had little to cheer about.
The Buffaloes took a 2-0 lead in the top of the third.
With Kotaro Kurebayashi on third base, Yamasaki helped his own cause when he drove in a run on a single to right past the outstretched glove of Yakult second baseman Tetsuto Yamada.
Ryoichi Adachi, who didn't play in Saturday's 5-3 loss to the defending champions, singled to right, allowing Yamasaki to reach second.
Yuma Mune then hit a single to right that was bobbled by Yakult right fielder Domingo Santana, enabling Yamasaki to score from second.
Buffaloes Extend Advantage in Fifth
Orix widened its lead to 3-0 in the top of the fifth when Yutaro Sugimoto hit a slow roller to third. Munetaka Murakami charged the ball but didn't have a play at first and Adachi scurried home from third.
Yamasaki left the game after striking out five Yakult batters on four hits over four scoreless innings.
He was followed by Soichiro Yamazaki, Yuki Udagawa and Jacob Waguespack, who all held Yakult scoreless before Abe took the mound in the ninth.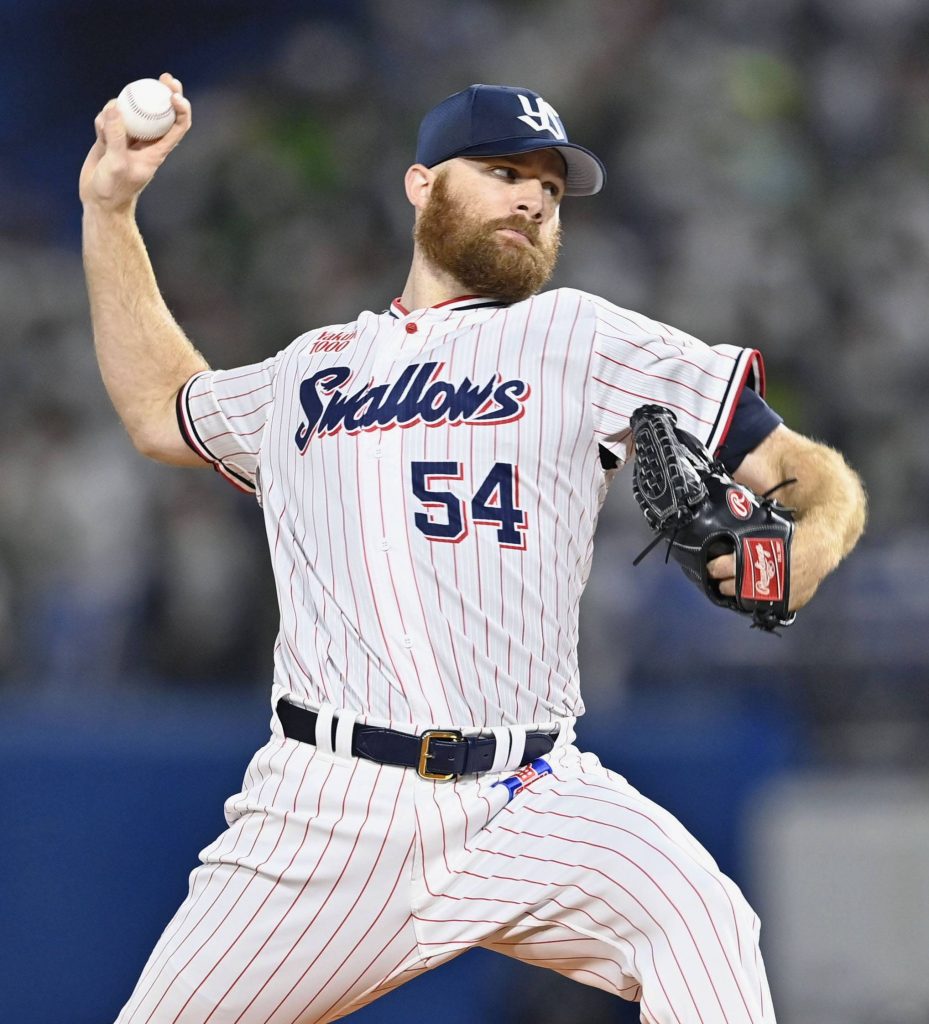 Cy Sneed started for Yakult and gave up one run on four hits over four innings while striking out four.
In the bottom of the second, Jose Osuna hit a leadoff single and then tagged up on a deep fly to right after Sugimoto made a spectacular leaping catch up against the wall.
It was a heads-up play by Osuna to advance to second but the Swallows couldn't get the run in.
RELATED:
Author: Jim Armstrong
The author is a longtime journalist who has covered sports in Japan for over 25 years. You can find his articles here.