Tetsuto Yamada Ends Slump and Leads Yakult Past Orix in Game 3 of Japan Series
The veteran infielder was hitless in NPB's championship series heading into Tuesday's game, but came up big to give the Swallows a huge boost.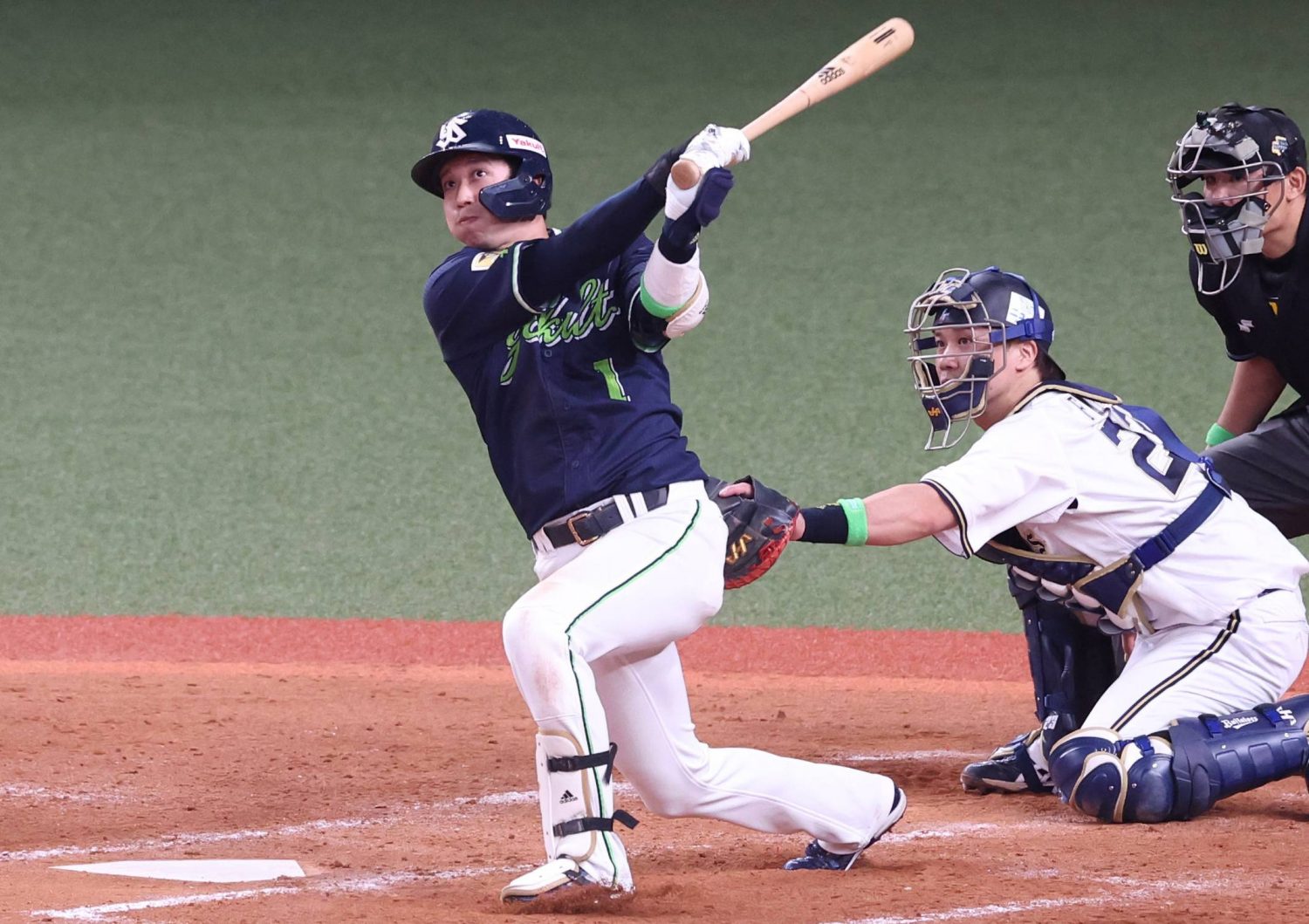 Tetsuto Yamada broke out of a slump with a three-run homer on Tuesday, October 25 to lead the Tokyo Yakult Swallows to a 7-1 win over the Orix Buffaloes and to within two wins of repeating as Japan Series champions.
Yakult won the first game 5-3 before the two teams played to a 3-3 tie in Game 2. The defending champion Swallows could wrap up the title with wins in Games 4 and 5 at Kyocera Dome on Wednesday and Thursday in Osaka.
Yamada went hitless in the first two games of the series, including four strikeouts in four at-bats in Game 1. Batting leadoff instead of third as he had in the first two games of the series, Yamada finally broke out of his slump with an infield single in the third inning. Then he smacked a home run in the top of the fifth off Orix starter Hiroya Miyagi that just cleared the wall in left field.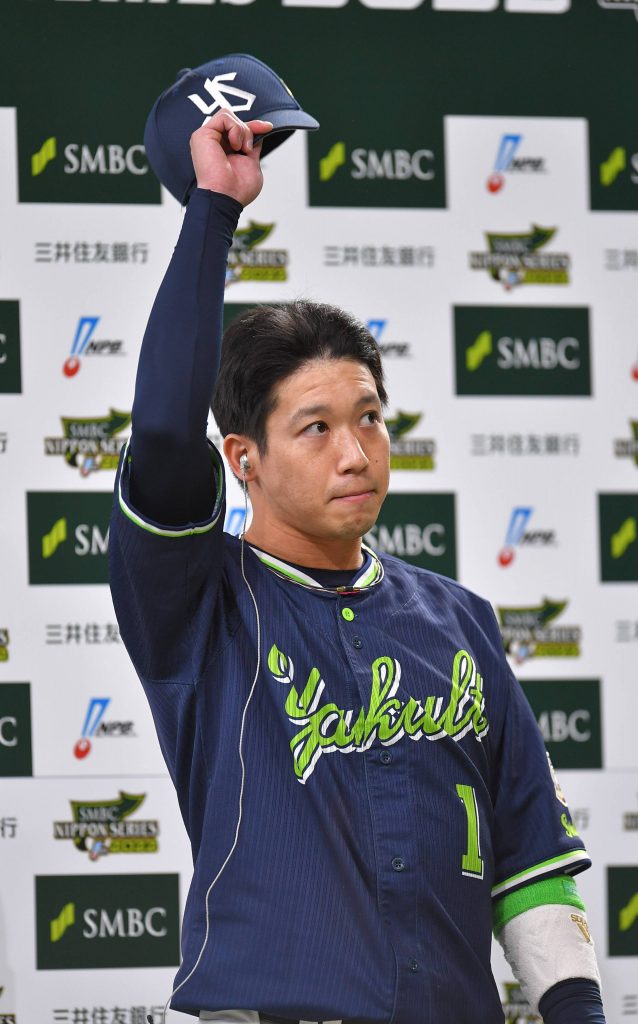 "I'm happy to finally contribute," Yamada said of his three-run blast. "It was a fastball inside and I got a good swing on it. We've still got to win two games so I'll do my best."
It's hard to hold a player of Yamada's caliber down for long. The 30-year-old native of Hyogo Prefecture is a seven-time NPB All-Star and was a Central League MVP in 2015.
Swallows manager Shingo Takatsu was not surprised that Yamada broke out of his slump in Game 3.

"He's a player who feels a great sense of responsibility so I know he was happy to come through after going hitless," Takatsu said. "It was exactly the type of performance we've come to expect from him."
Swallows Tack on Three Runs in Ninth
Triple Crown winner Munetaka Murakami put the game out of reach on a double in the top of the ninth that drove in two runs and gave the Swallows an insurmountable 6-0 lead.
Game 1 hero Jose Osuna then got into the act with a single to center that scored Murakami from third to make it 7-0.
Masahiro Nishino drove in a run for Orix in the bottom of the ninth but it was too little, too late for the Pacific League champions, who are trying to avoid a repeat of last year's Japan Series when they lost 4-2 to Yakult.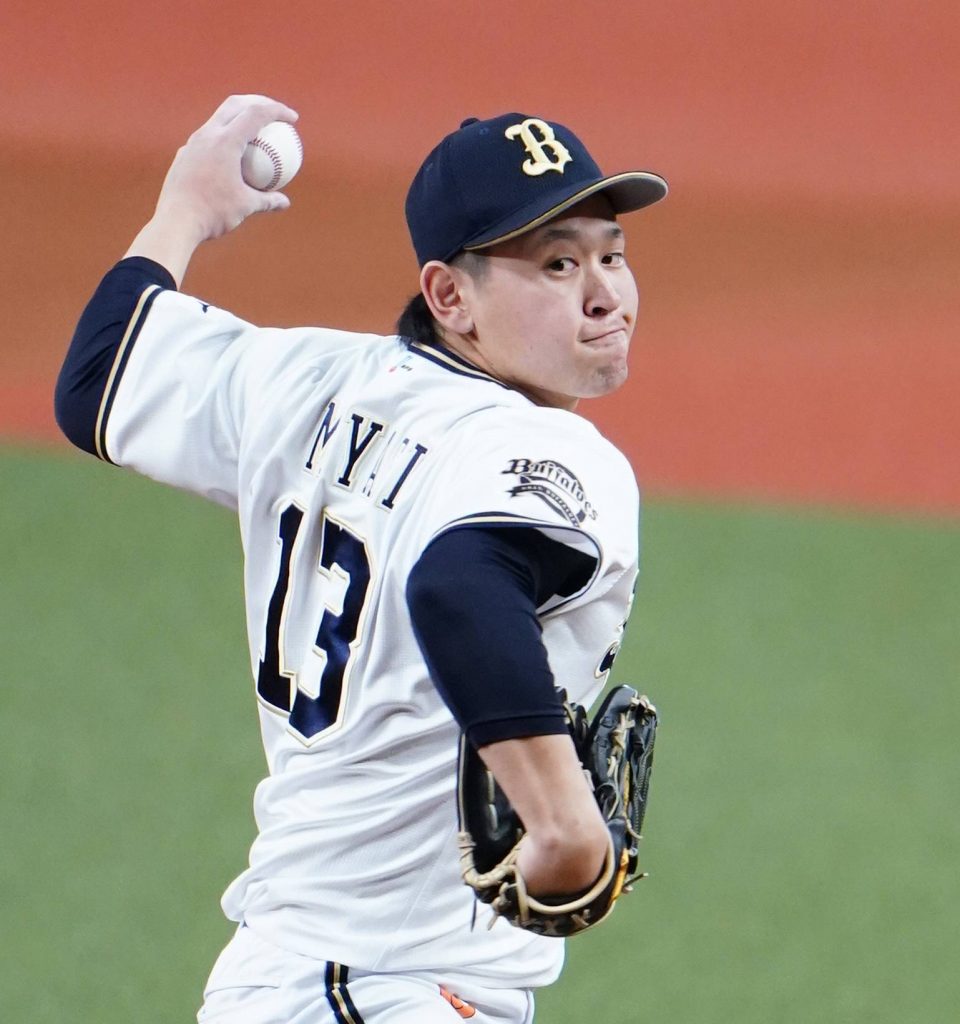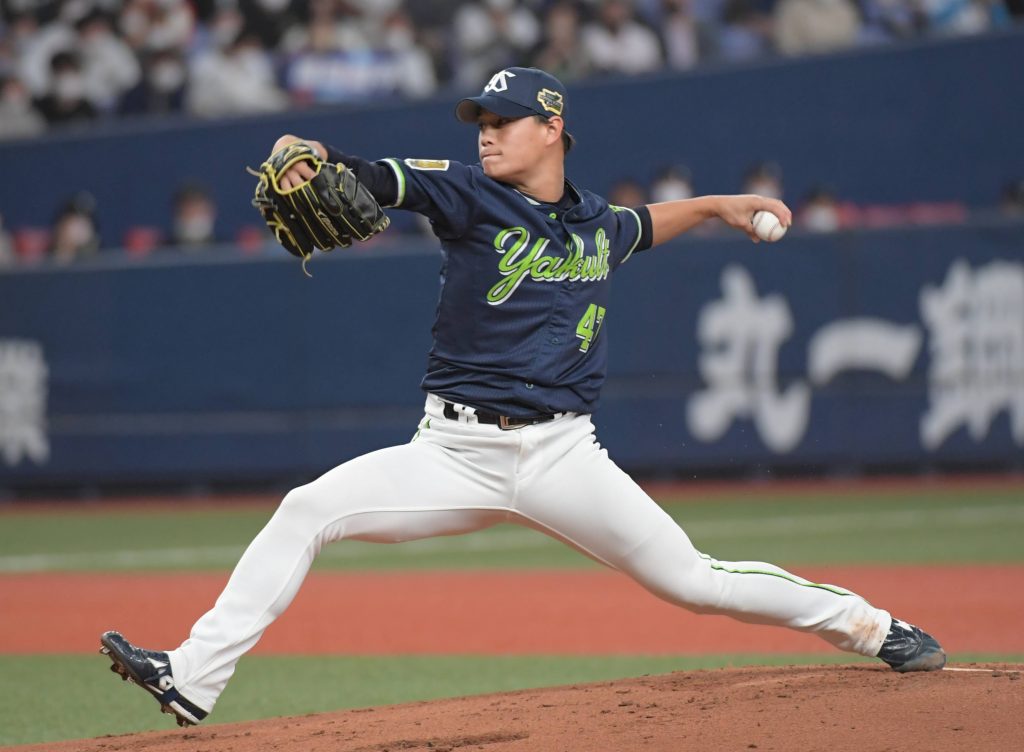 Scoreless Until the Fifth Inning
The game started out as a classic pitcher's duel between two lefties: Yakult starter Keiji Takahashi and Miyagi.
There wasn't a scoring chance until the bottom of the fourth when Orix had runners on second and third with one out.
But Takahashi struck out Keita Nakagawa and Yutaro Sugimoto to end the threat.
Yakult catcher Yuhei Nakamura and Domingo Santana had back-to-back singles to start the fifth. Miyagi retired Patrick Kivlehan and Hideki Nagaoka but couldn't get Yamada, who was mobbed by his teammates in the Yakult dugout.
Murakami hit a one-out opposite field double to left in the sixth and that was it for Miyagi.
Orix manager Satoshi Nakajima went to his bullpen and brought in Motoki Higa, who walked Osuna but got Nakamura and Santana out to end the inning.
Yakult added another run in the top of the seventh.
Orix reliever Daichi Takeyasu loaded the bases after Kazuya Maruyama singled, Yamada walked and Yasutaka Shiomi was hit by a pitch.
Takeyasu then issued a walk to Murakami to force in another run and make it 4-0 for Yakult.
Managers Tinker with Batting Lineups
Both managers made adjustments to their batting orders to try to generate more offense.
Takatsu moved the red-hot Shiomi from the leadoff spot into the No. 3 position in the batting order, giving Yamada the chance to bat first.
Nakajima put Yuma Tongu into the cleanup spot and moved Sugimoto down to seventh.
Takahashi picked up the win after striking out seven, walking two batters and giving up just three hits over six innings. Miyagi took the loss after allowing three runs on six hits over 5⅓ innings.
The Buffaloes have got little production out of their two biggest hitters, Sugimoto and Masataka Yoshida, who has just two hits in the series.
Yamamoto Claims Sawamura Award
Buffaloes pitcher Yoshinobu Yamamoto won his second straight Eiji Sawamura Award on Monday.
The award is given to Japan's most impressive starting pitcher and is similar to the Cy Young Award in Major League Baseball.
Yamamoto became the sixth player in Nippon Professional Baseball history to win the award in back-to-back seasons and the first from the Pacific League.
The 24-year-old right-hander topped the PL in four categories for the second straight year in wins (15), ERA (1.68), winning percentage (.750) and strikeouts (205).
On top of all that, Yamamoto also threw a no-hitter in June.
"It's an award which rates [a pitcher's performance] over a season and I feel it's a challenging task," Yamamoto said through Orix. "I'm genuinely happy to have been selected for the second straight year."
Yamamoto was forced to leave the mound in the fifth inning of Game 1 on Sunday when he took the loss.
It was later reported he had discomfort in his left side. He could pitch again in Game 6 if he is healthy and the series goes that far.
Author: Jim Armstrong
The author is a longtime journalist who covered sports in Japan for more than 25 years. You can find his articles here.