Takakeisho Bounces Back to Defeat Upset-Minded Daieisho in New Year Basho
The ozeki grappler was pushed back to the brink, but the 26-year-old Takakeisho came through with a clutch win on the third day of the tournament.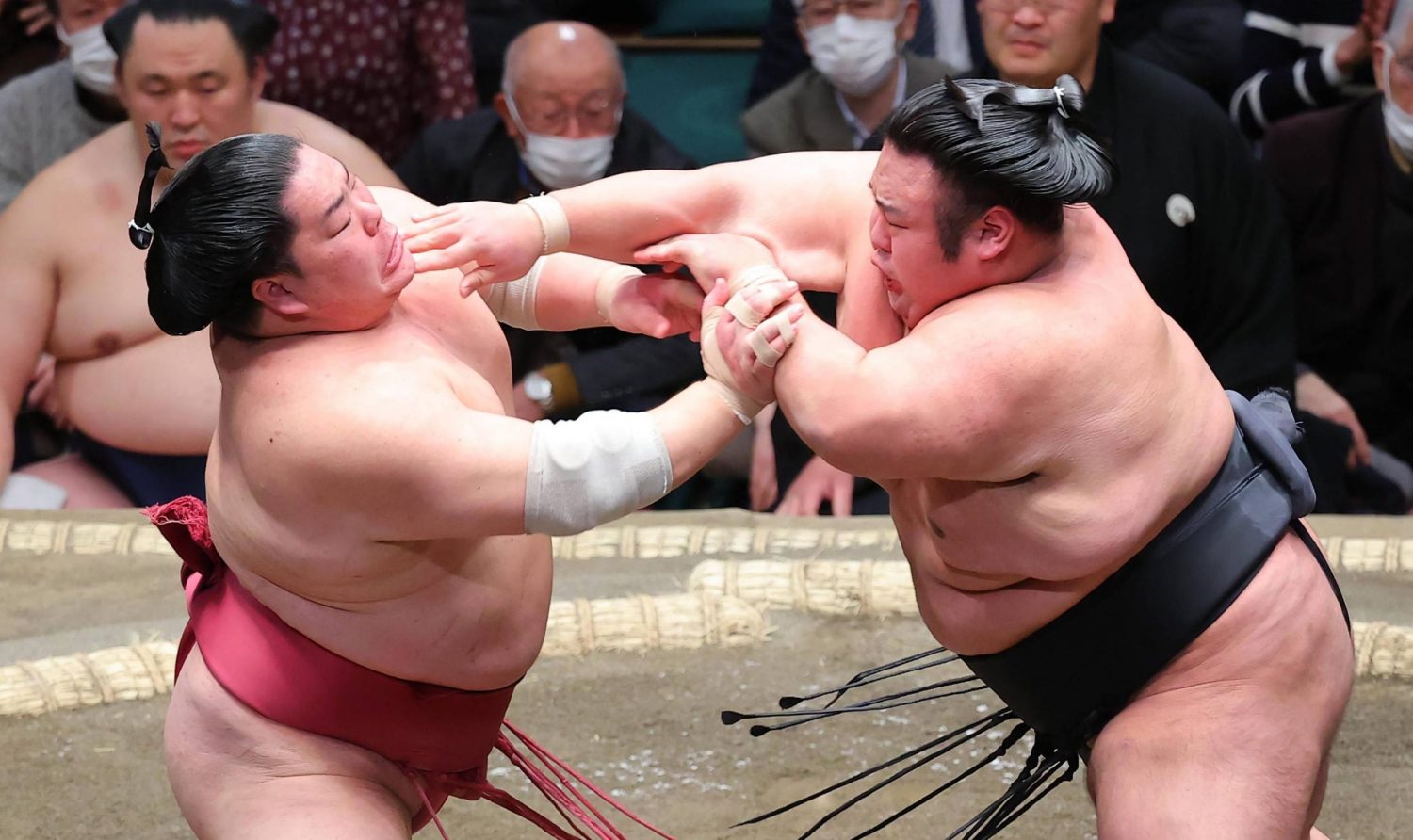 Ozeki Takakeisho bounced back from a loss on the previous day to defeat Daieisho on Tuesday, January 10 and stay one win off the lead at the New Year Grand Sumo Tournament.
In a bout that had a must-win feel to it for Takakeisho, the burly ozeki had his hands full against top maegashira Daieisho in the day's final bout at Ryogoku Kokugikan.
Daieisho has a reputation for beating higher-ranked wrestlers and looked set to pull off another upset.
The two heavyweights exchanged a series of ferocious arm thrusts to the head and upper body and Daieishio appeared to gain the upper hand when he shoved Takakeisho back to the edge.
But the tournament's top-ranked wrestler deftly dodged to his side at the edge before swatting Daieisho out to give both men a record of 2-1.
Takakeisho, who was left with a bloodied lip, could gain consideration for promotion to yokozuna if he is able to win the 15-day meet with 14 or 15 wins so he has very little wiggle room going forward.
He will face former ozeki Mitakeumi on Day 4. After three days, a large group of seven wrestlers share the lead at 3-0.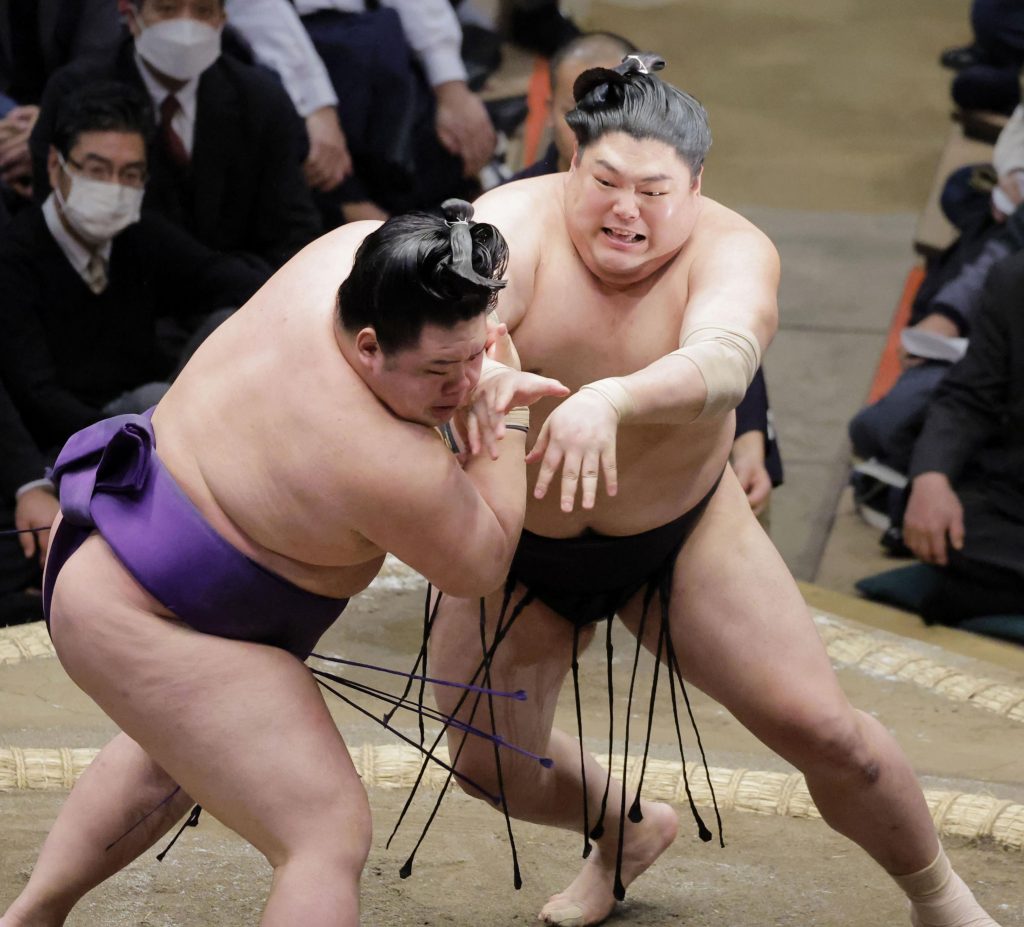 Among them is November tournament winner Abi, a No. 3 maegashira.
He maintained his share of the lead when he used a series of powerful arm thrusts to the upper body to send winless komusubi Meisei backpedaling out.
Abi was the surprise winner in November's Kyushu Basho and, so far, looks like he hasn't missed a beat.
Hoshoryu Still Unbeaten
In other major bouts, Mongolian Hoshoryu used brute force to overpower Mitakeumi (2-1) and improve to 3-0.
Former ozeki Mitakeumi forced Hoshoryu back to the edge. But the sekiwake got a grip on the No. 2 maegashira's belt and drove him out over the edge to stay undefeated. 
Sekiwake Wakatakakage grabbed hold of Tobizaru's belt and spun the Flying Monkey around before shoving him out to earn his second win.
Top maegashira Tobizaru, who secured a big win over Takakeisho on the previous day, dropped to 1-2.
Shodai Earns First Win of Year
Sekiwake Shodai (1-2) finally got in the win column when he grabbed the arm of Kotonowaka shortly after the face-off and then bulldozed the newly promoted komusubi out to his third straight loss.
Shodai, who can regain his ozeki rank with 10 or more wins, will have his hands full on Day 4 when he faces Abi.
Veteran grappler Tamawashi, a No. 2 maegashira, maintained his share of the lead when he shoved out struggling sekiwake Takayasu, who has yet to post a win.
The 38-year-old Tamawashi went on the attack from the outset with a powerful thrust to the neck that sent Takayasu back. From there it was all Tamawashi, who is looking more and more like the man who won the September tournament.
Takayasu is a seven-time runner-up but is off to a slow start after being promoted to sekiwake for this tournament.
Mongolian Kiribayama deployed a powerful arm thrust to the neck to send his opponent back. Then he swatted winless fellow komusubi Wakamotoharu down to pick up his second win against one loss. 
Other undefeated wrestlers include rank-and-filers Onosho, Aoiyama, Kotoshoho and Takarafuji.

Author: Jim Armstrong
The author is a longtime journalist who has covered sports in Japan for over 25 years. You can find his articles here.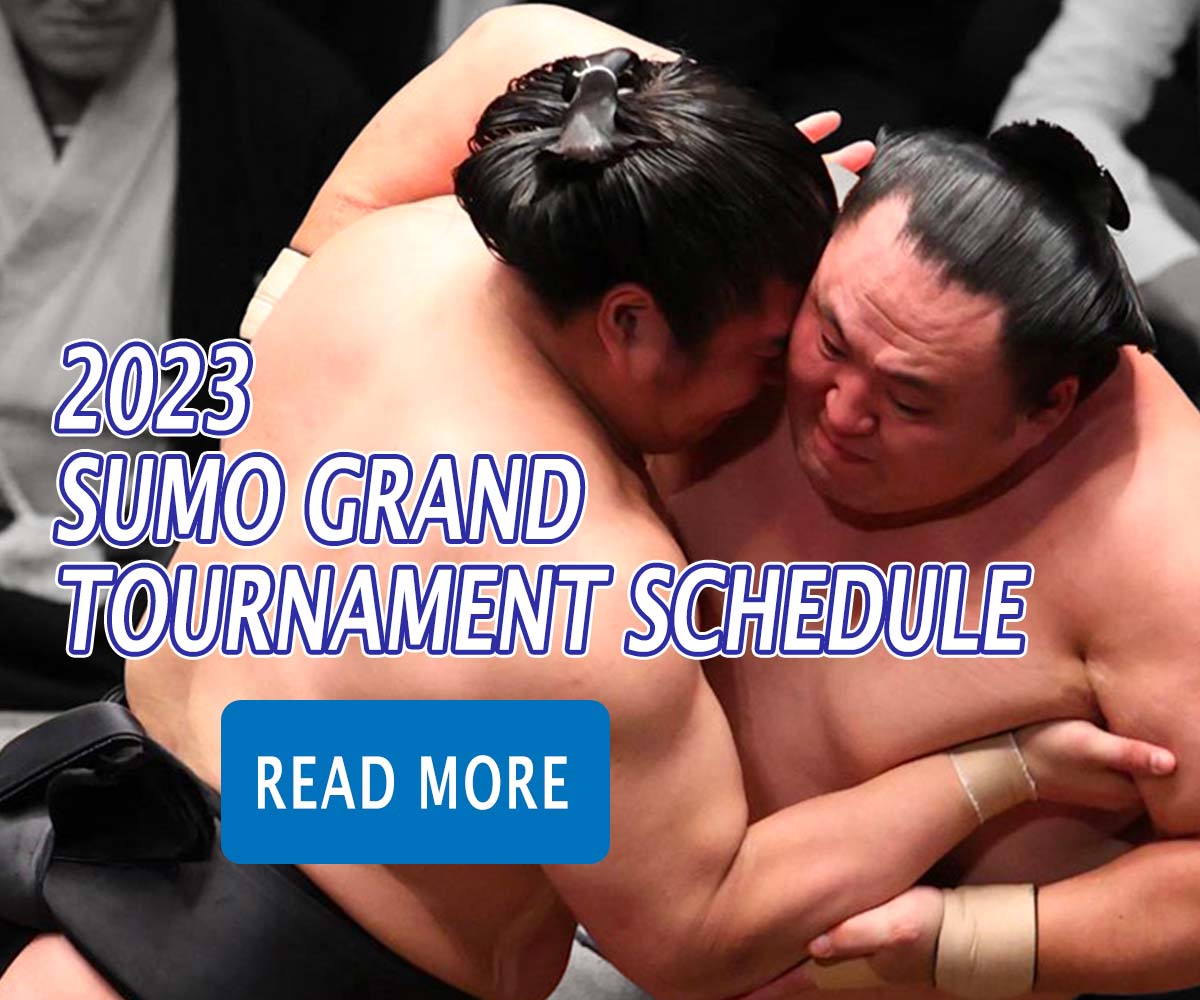 Subscribe to Our Newsletter