Takakeisho Overcomes a Determined Midorifuji to Stay Tied for Lead at New Year Basho
The ozeki grappler was pushed to the brink by his opponent, but Takakeisho pulled off a last-gasp arm throw in a riveting New Year Basho match.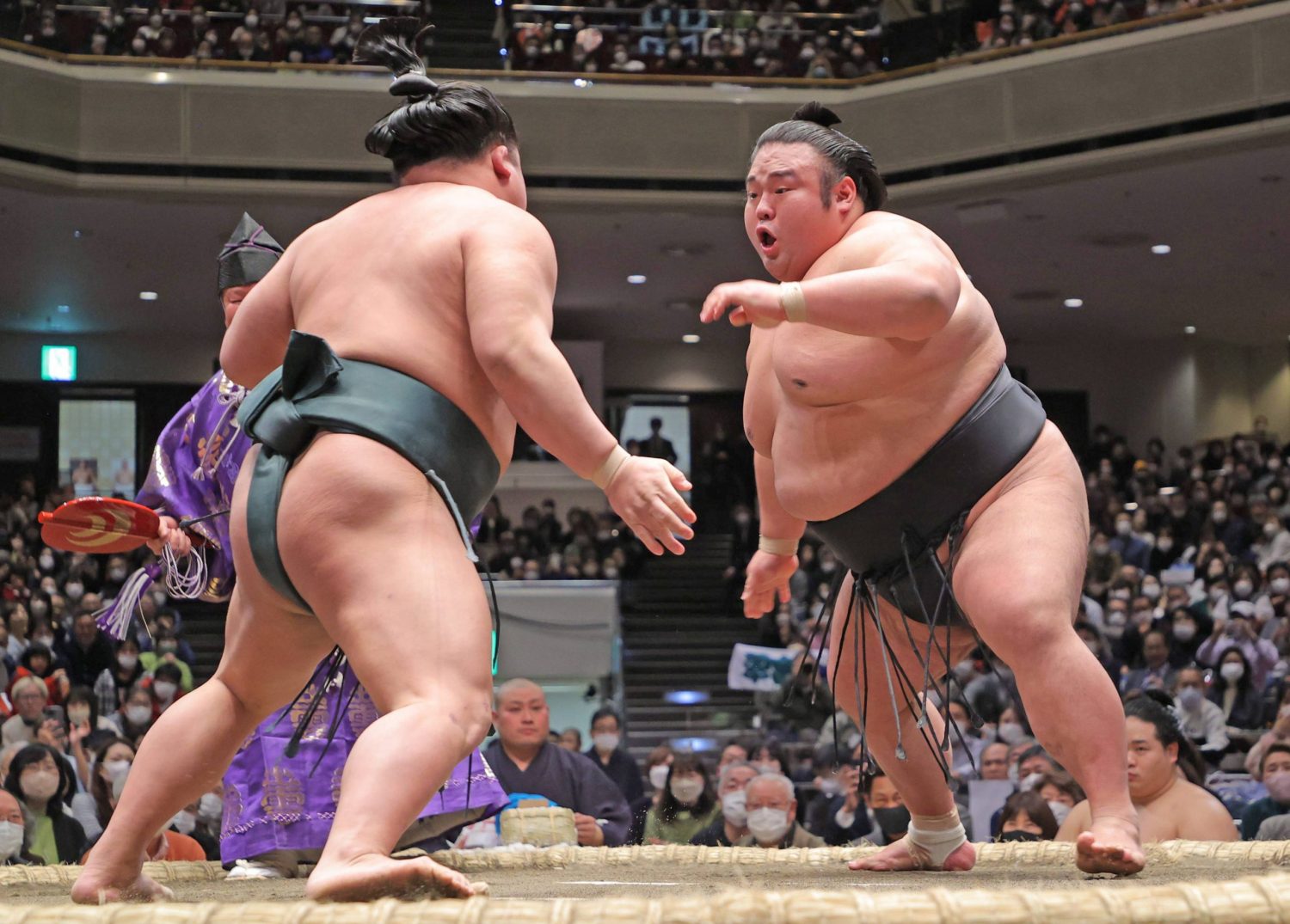 Ozeki Takakeisho fought off a spirited challenge by diminutive Midorifuji on Saturday, January 14 to stay tied for the lead with four others on Day 7 of the New Year Basho.
In the day's final bout at Ryogoku Kokugikan, Takakeisho pushed Midorifuji back to the edge immediately after the face-off. But the No. 3 maegashira wiggled free and went on the attack against the highest-ranked wrestler in the tournament.
After exchanging a series of slaps to the face, Midorifuji sent Takakeisho to the edge and almost pulled off another big upset following his impressive win over Hoshoryu the previous day.
But Takakeisho grabbed Midorifuji by the arm and flung him off the raised ring to improve to 6-1. Midorifuji, who got a huge ovation from the sold-out crowd for his efforts, dropped to 4-3.
Takakeisho, who is gunning for possible promotion to yokozuna, is now tied for the lead with top maegashira Daieisho and rank-and-filers Onosho, Kotoshoho and Aoiyama.
In other major New Year Grand Sumo Tournament bouts, Mongolian sekiwake Hoshoryu displayed superb footwork on the edge when he yanked the arm of Abi, got a right-hand grip on the belt of the No. 3 maegashira and shoved him out to give both wrestlers a record of 5-2.
Daieisho Extends Win Streak
Top maegashira Daieisho won his fourth straight bout and improved to 6-1 when he unleashed a barrage of arm thrusts to overwhelm Sadanoumi (2-5) and send the fourth-ranked maegashira tumbling off the raised ring.
Daieisho won his only championship at the New Year Basho in 2021 and is looking like he will be in the thick of the championship race if he can keep up this pace in the second week of the tournament.
Eighth-ranked Onosho dispatched No. 10 Hiradoumi (4-3) with a frontal force-out to stay in the group of leaders at 6-1.
No. 13 maegashira Kotoshoho also used a frontal force-out to defeat Endo and keep a share of the lead 6-1. Ninth-ranked Endo fell to 4-3.
Aoiyama Beats Tsurugisho
No. 10 maegashira Aoiyama of Bulgaria remained tied for the lead at 6-1 when he thrust out No. 15 maegashira Tsurugisho (2-5).
Fourth-ranked maegashira Nishikifuji swatted down Wakatakakage to go to 3-4. It's been a disappointing tournament thus far for sekiwake Wakatakakage who came in hoping to be in contention but already has four losses.
Sekiwake Shodai's bid to regain ozeki status took a major blow when he was shoved out by veteran Tamawashi in a one-sided bout.
Shodai, who needs 10 wins, dropped to 2-5 meaning one more loss and he will be denied a return to sumo's second-highest rank. No. 2 maegashira Tamawashi improved to 4-3.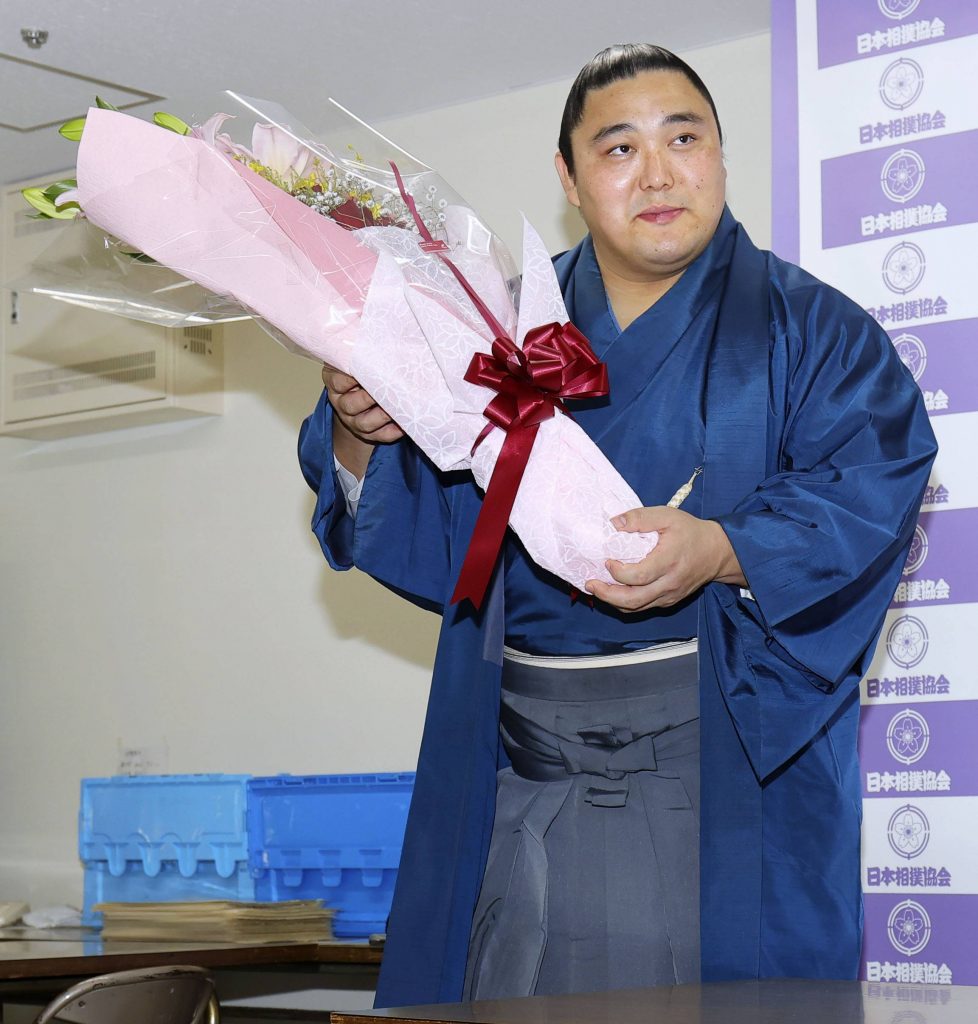 Okinoumi Retires
A day after pulling out of the New Year Basho due to injury, former sekiwake Okinoumi announced his retirement from sumo on Saturday.
The 37-year-old veteran was competing as a No. 12 maegashira but went 0-5 before withdrawing.
He will remain attached to the Hakkaku stable as an instructor, taking on the name Kimigahama.
Okinoumi made his debut in the elite makuuchi division in March of 2010. He was promoted to sekiwake in March 2015, becoming the first wrestler from Shimane Prefecture in 121 years to attain sumo's third-highest rank.
He took part in 75 tournaments in the top division, including eight as a member of the elite sanyaku ranks.

Author: Jim Armstrong
The author is a longtime journalist who has covered sports in Japan for over 25 years. You can find his articles here.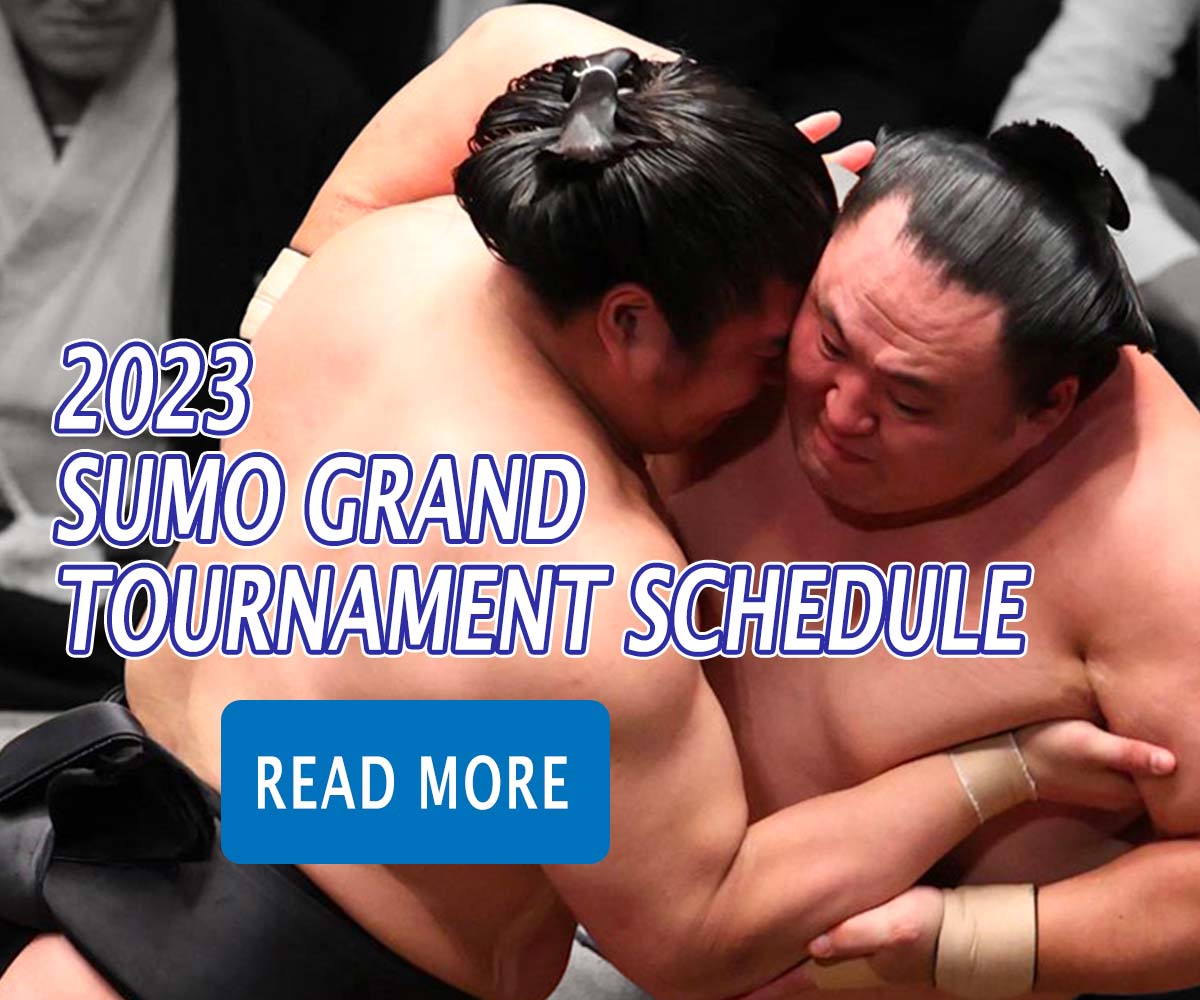 Subscribe to Our Newsletter