Takakeisho Survives Nishikifuji Onslaught to Stay Tied for Lead at New Year Basho
Ozeki Takakeisho had his hands full but came out on top on Day 8. Kotoshoho is the other wrestler with seven wins in the 15-day tournament.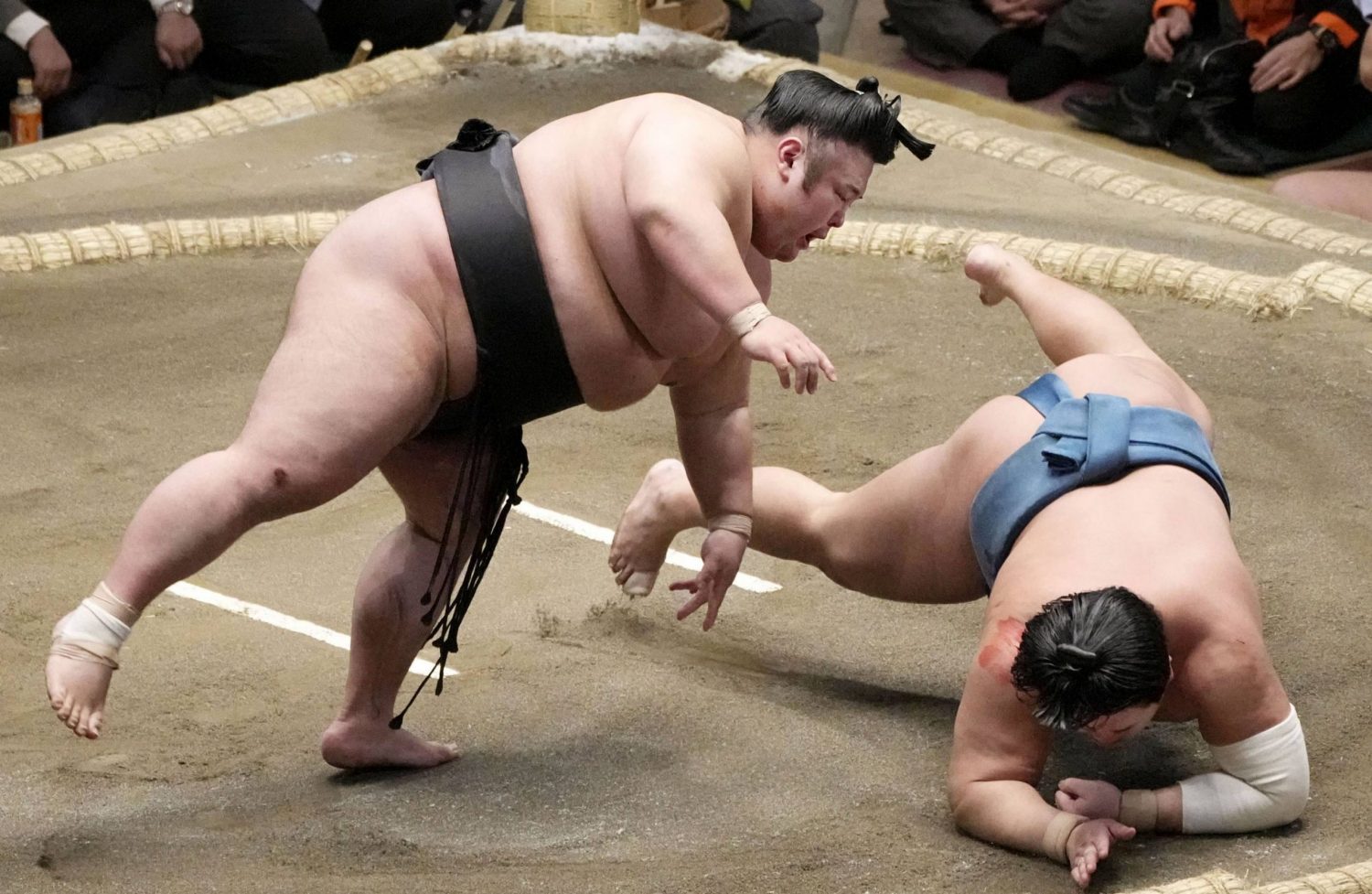 Ozeki Takakeisho was battered and bloodied but prevailed for a hard-fought win over Nishikifuji on Sunday, January 15 to maintain a share of the lead at the midway point of the New Year Grand Sumo Tournament.
Takakeisho and fourth-ranked maegashira Nishikifuji (3-5) bonked heads at the face-off in the day's final bout at Ryogoku Kokugikan.
Things didn't get any prettier from there as the two exchanged a series of violent shoves to the head and upper body that left Takakeisho bleeding from the mouth.
The highest-ranked wrestler in the tournament, Takakeisho eventually won when he swatted down his opponent to improve to 7-1, which kept him in a tie for the lead with rank-and-filer Kotoshoho.
In other major bouts, top maegashira Daieisho (6-2) dropped out of the lead when he was spun around by Meisei and shoved out from behind. Komusubi Meisei improved to 3-5.
Daieisho is one of seven wrestlers at 6-2 in the 15-day tournament.
Kotoshoho Improves to 7-1
In an earlier bout further down the ranks, No. 13 maegashira Kotoshoho ousted 16th-ranked Chiyomaru (1-7) to stay tied for the lead at 7-1.
Sekiwake Hoshoryu shifted to his side at the face-off and then shoved fourth-ranked Sadanoumi (2-6) out from behind to stay one win off the pace at 6-2.
Hoshoryu had looked impressive earlier in the tournament but after two losses on Day 5 and 6, he resorted to a henka shifting move on Sunday that is frowned upon by many in sumo.
Sekiwake Wakatakakage spun Midorifuji around immediately after the face-off and quickly shoved the third-ranked maegashira out over the straw ridge to give both men a 4-4 record.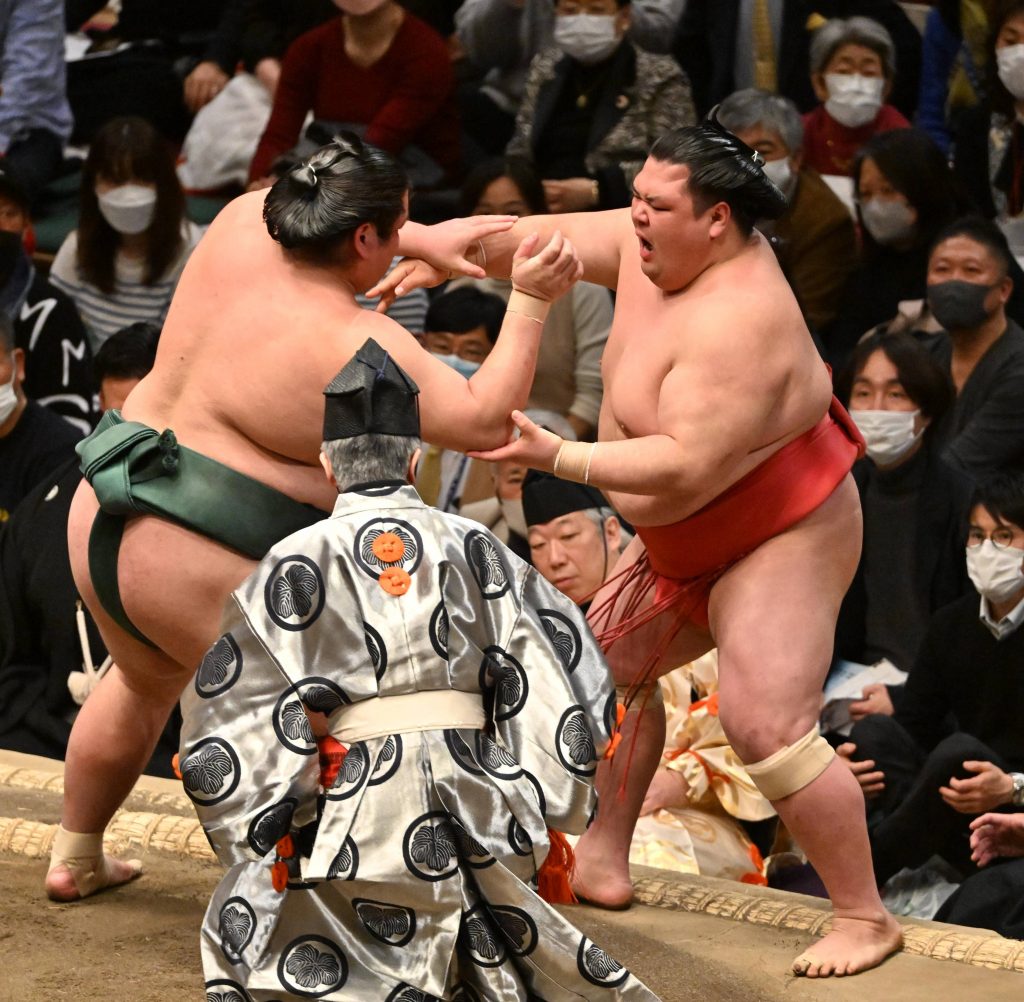 Fifth-ranked maegashira Nishikigi used a frontal force-out to knock Onosho off the leaderboard while improving to 4-4. No. 8 maegashira Onosho dropped to 6-2.
No. 14 maegashira Azumaryu swatted down Bulgarian No. 10 maegashira Aoiyama to give both wrestlers a record of 6-2.
Sumo's Flying Monkey Tobizaru, a top maegashira, dipped into his bag of tricks and used a perfectly timed foot sweep to topple komusubi Kotonowaka. Both grapplers are 5-3.
Abi Suffers Third Straight Loss
Mongolian Kiribayama used a two-armed thrusting technique to oust Abi and deal the November tournament winner a major blow to his chances of repeating.
Kiribayama improved to 5-3. No. 3 maegashira Abi lost his third straight and also stands at 5-3.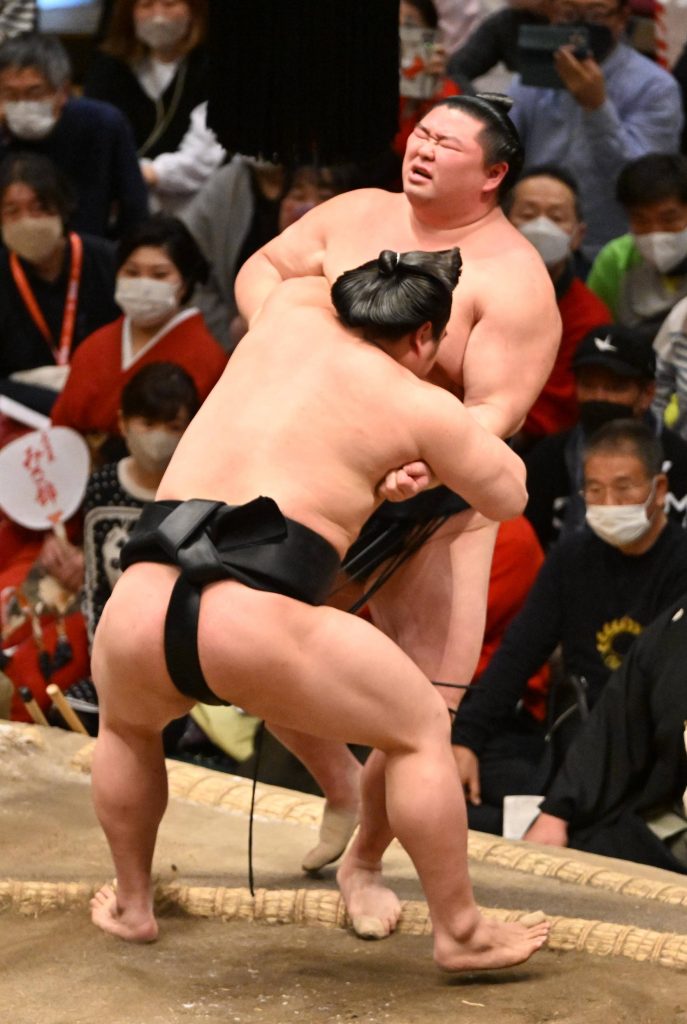 Komusubi Wakamotoharu ensured that Shodai will not be returning to the ozeki ranks any time soon when he got a left-hand grip on the belt of the sekiwake and shoved him out to move to 4-4.
Former ozeki Shodai, who needed at least 10 wins in the New Year Basho, dropped to 2-6. Even if he wins all of his remaining seven bouts he would fall short.
Shodai's only path to regaining ozeki status would be to put together three straight winning records with about 33 wins. Given his poor results of late, that seems like a tall order.

Author: Jim Armstrong
The author is a longtime journalist who has covered sports in Japan for over 25 years. You can find his articles here.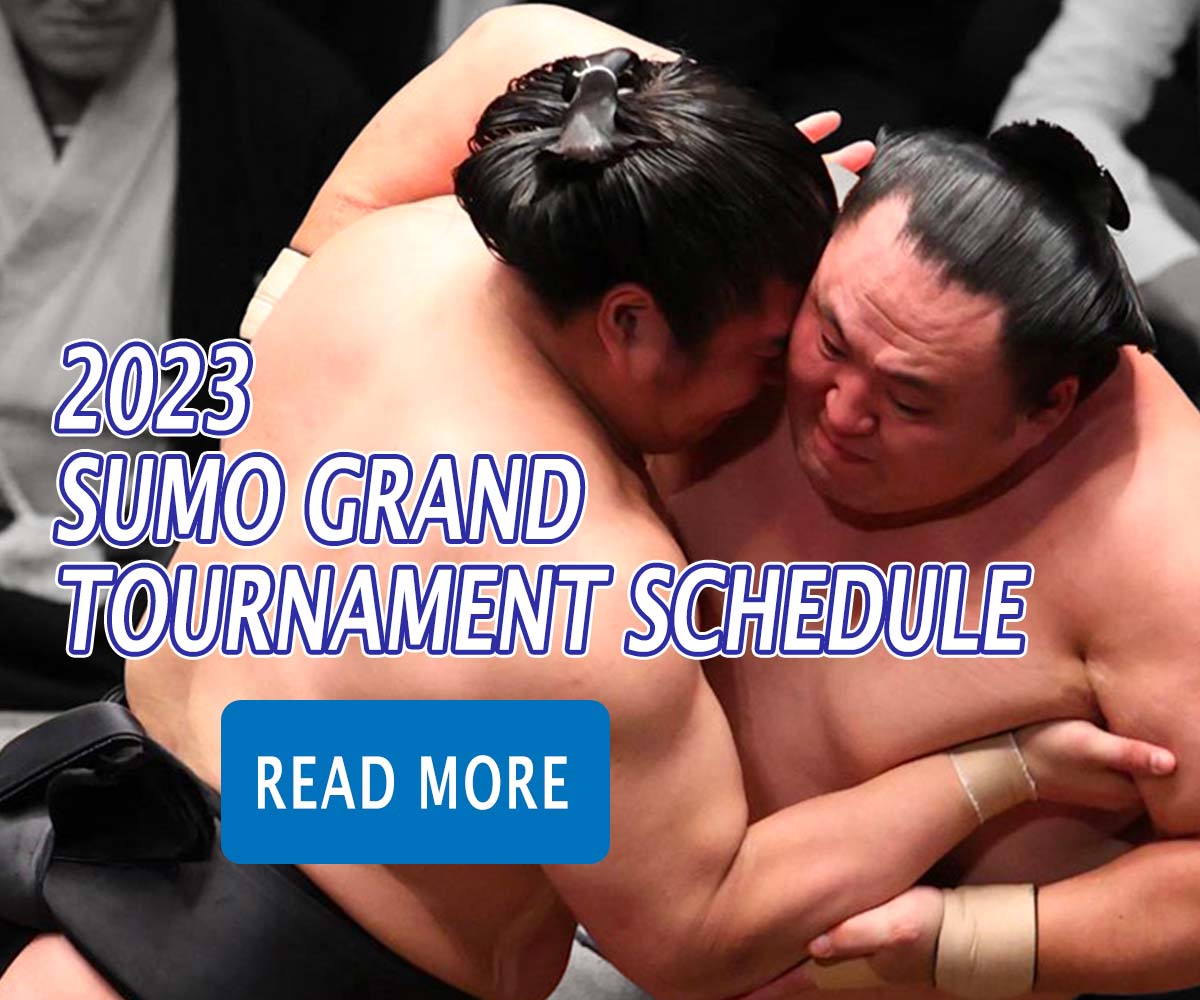 Subscribe to Our Newsletter