Takakeisho Steamrolls over Sadanoumi to Move into Sole Lead at New Year Basho
The determined ozeki grappler seems to be gaining confidence by the day during the New Year Basho as he pursues promotion to yokozuna.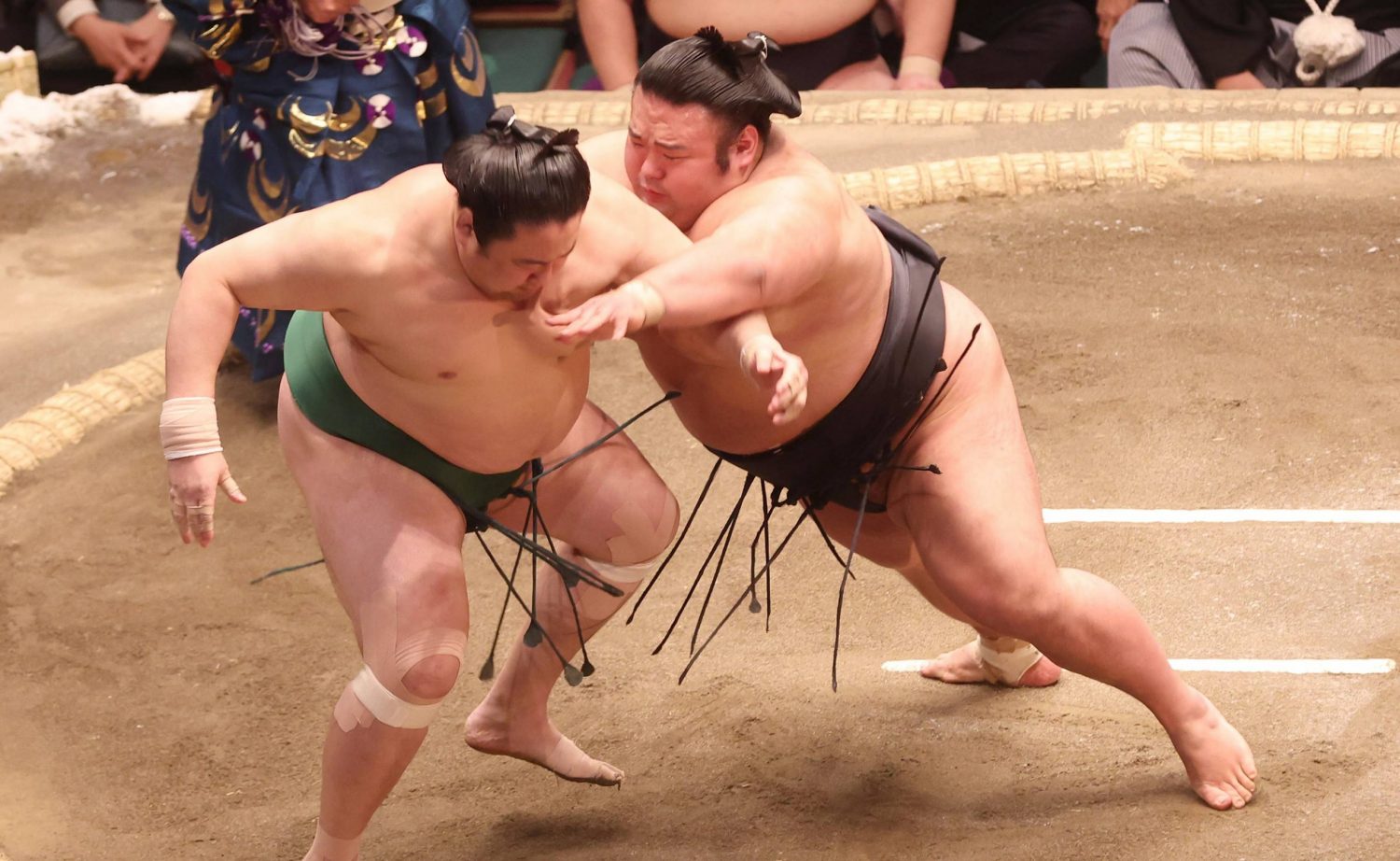 Ozeki Takakeisho barely broke a sweat on Monday, January 16 when he easily defeated No. 4 maegashira Sadanoumi to move into sole possession of the lead at the New Year Basho.
In the day's final bout at Ryogoku Kokugikan, Takakeisho used his trademark arm thrusts to quickly send Sadanoumi over the edge and improve to 8-1 in the 15-day New Year Grand Sumo Tournament.
Sadanoumi, who put up little resistance, dropped to 2-7.
Takakeisho is bidding for promotion to yokozuna and would likely need an Emperor's Cup title with either 15 or 14 wins in Tokyo to garner consideration from sumo officials.
Two men ― Onosho and Kotoshoho ― are one win off the pace at 7-2.
Hoshoryu Falls to 6-3
In other major bouts, komusubi Wakamotoharu dealt a serious blow to Hoshoryu's title hopes when he used a beltless arm throw at the edge to topple the Mongolian sekiwake and improve to 5-4.
Hoshoryu, the nephew of former grand champion Asashoryu, dropped to 6-3 and hobbled off the raised ring with what appeared to be a leg injury. He is scheduled to fight compatriot Kiribayama on Day 10.
Eighth-ranked Onosho came in low at the face-off and shoved Hokutofuji out in a one-sided bout to pick up his seventh win against two losses. Hokutofuji, a No. 6 maegashira, fell to 5-4.
Further down the ranks, No. 10 maegashira Hiradoumi deployed a superb underarm throw to defeat overnight co-leader Kotoshoho.
No. 13 maegashira Kotoshoho dropped to 7-2 while Hiradoumi improved to 6-3.
Komusubi Kotonowaka used a powerful arm thrust to shove Daieisho out and over the edge and pick up his fourth win against five losses. Top maegashira Daieisho fell a further win off the pace when he dropped to 6-3.
Ura Records 100th Top Division Win
No. 7 maegashira Ura secured his 100th top division victory when he swatted down fourth-ranked Nishikifuji (3-6) to win his fourth straight bout and improve to 6-3. 
At the other end of the spectrum, November tournament winner Abi lost his fourth straight bout after he was turned around at the face-off and shoved out by fellow No. 3 maegashira Midorifuji to give both wrestlers a 5-4 record.
Abi seems to have completely lost his mojo since opening the tournament with five straight wins.
Veteran Tamawashi, a 38-year-old No. 2 maegashira, used a one-sided frontal push-out to defeat Tobizaru and move to 6-3. Top maegashira Tobizaru has been unable to find any consistency in this tournament and fell to 3-6.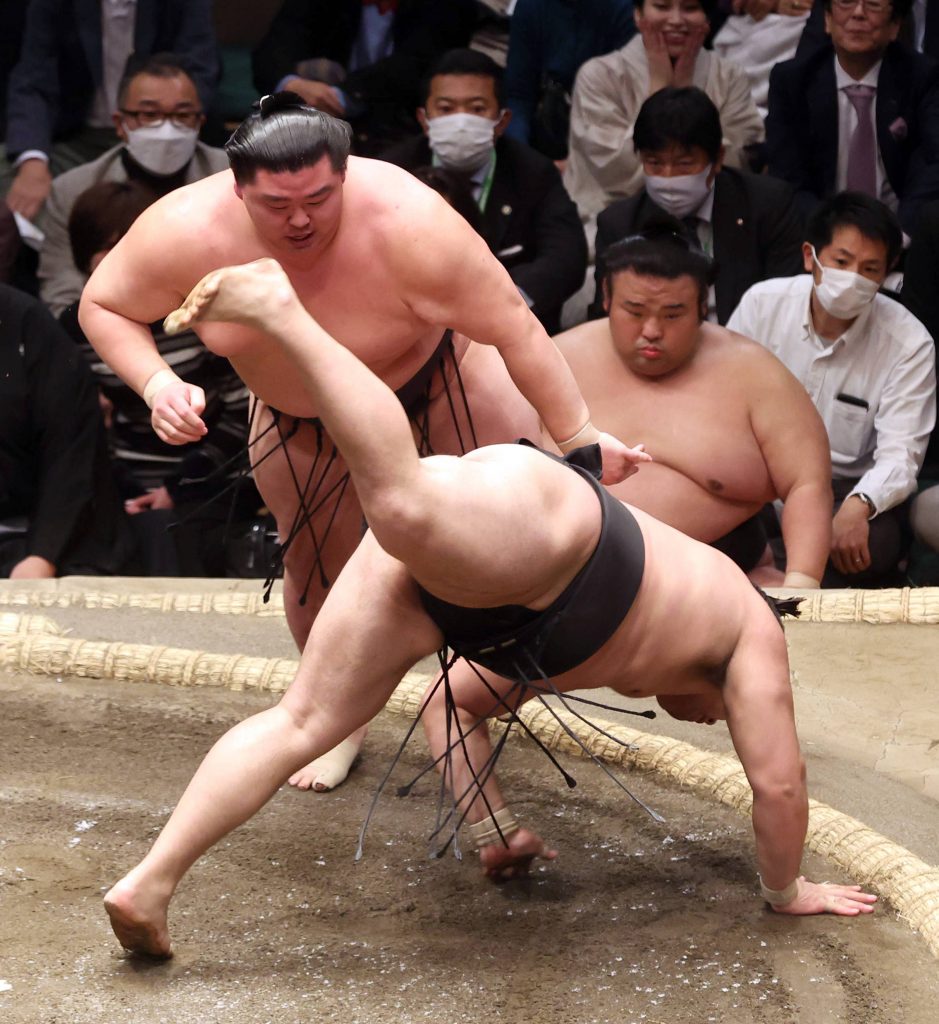 A day after losing a chance to regain his ozeki rank in this tournament, sekiwake Shodai stepped to the right and pulled down komusubi Kiribayama to move to 3-6.
Shodai needed 10 wins to recapture his ozeki rank. But with that goal out of reach, he can now concentrate on getting a winning record.
Mongolian Kiribayama got off to a good enough start in this tournament but couldn't keep the momentum and saw his record drop to 5-4.

Author: Jim Armstrong
The author is a longtime journalist who has covered sports in Japan for over 25 years. You can find his articles here.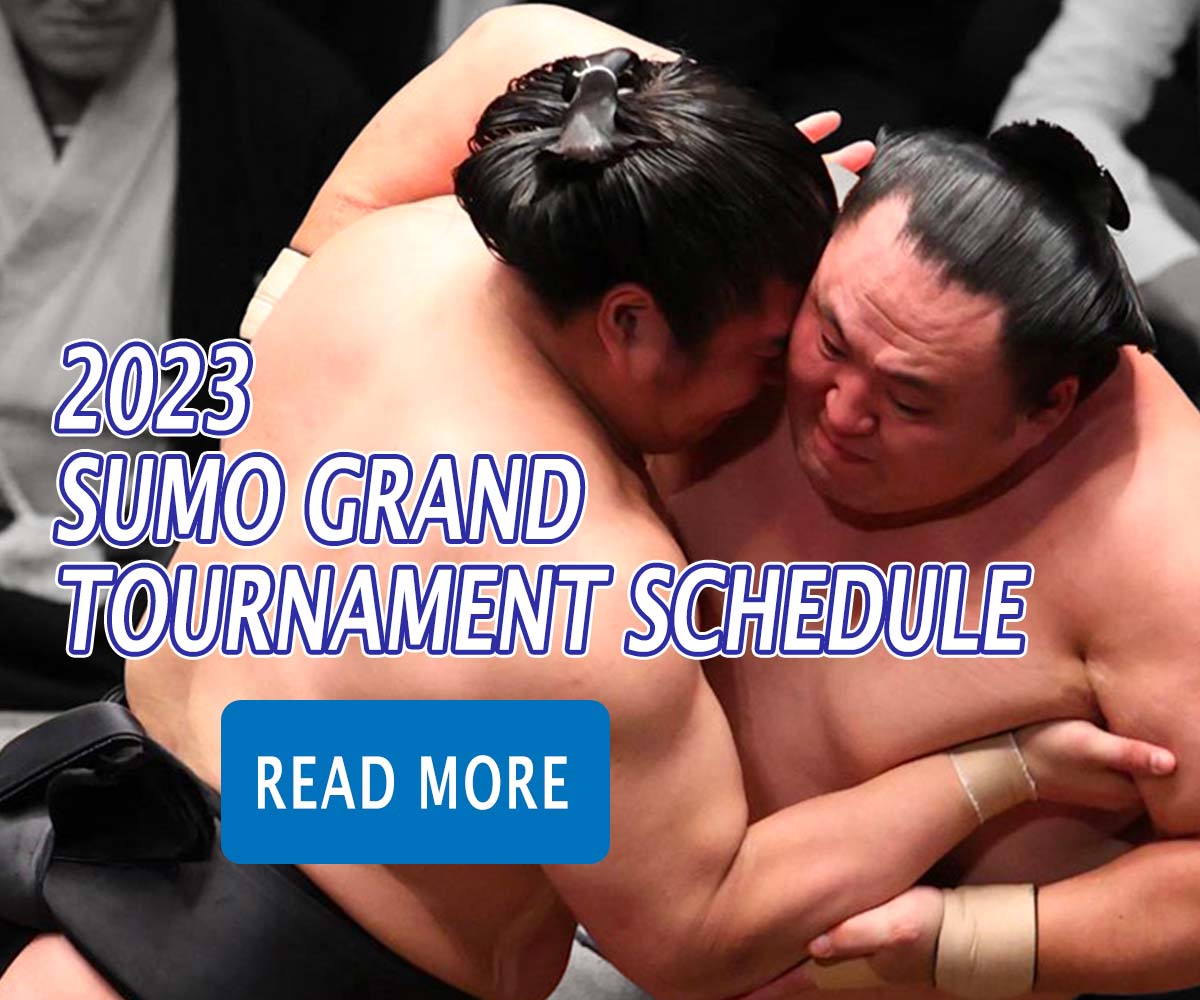 Subscribe to Our Newsletter