Takakeisho Posts Clutch Win over Hoshoryu to Stay Tied for Lead at New Year Basho
Ozeki Takakeisho will be in a good position to capture his third Emperor's Cup on the tournament's final day. Kotoshoho also holds a share of the lead.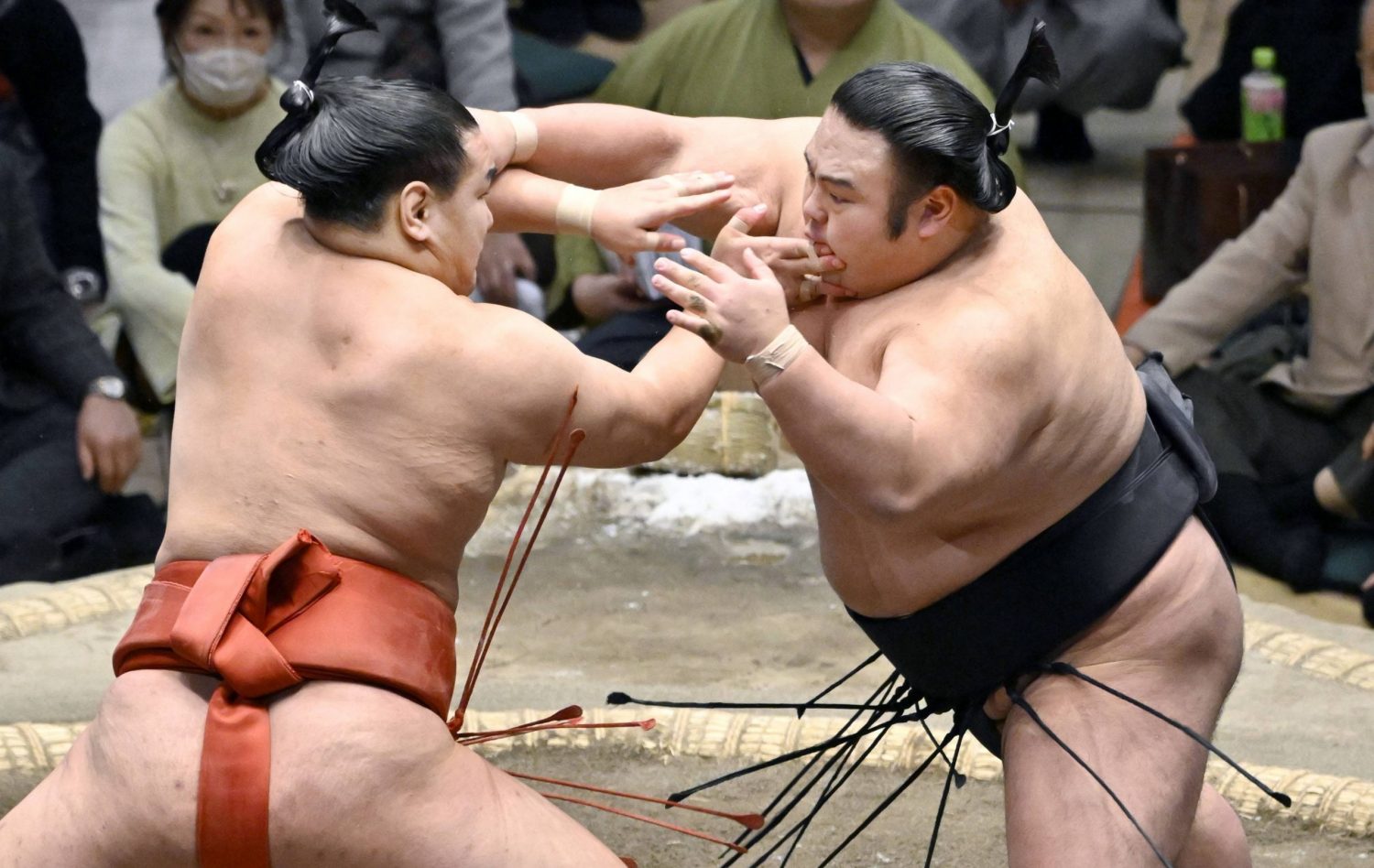 Ozeki Takakeisho swatted down Mongolian Hoshoryu on Saturday, January 21 to stay tied for the lead with Kotoshoho heading into the final day of the New Year Grand Sumo Tournament.
In the day's final bout at Tokyo's Ryogoku Kokugikan, the two wrestlers butted heads at the face-off before sekiwake Hoshoryu made an aggressive forward lunge.
That allowed Takakeisho to step slightly to his side and swat down his opponent to improve to 11-3, setting up a final day showdown with Kotoshoho for the Emperor's Cup. Hoshoryu fell to 7-7 and can wrap up a winning record on Sunday.
Takakeisho, the highest-ranked wrestler in the 15-day tournament, is 2-0 against Kotoshoho in their previous two meetings. He will be bidding for his third championship on the final day and possible promotion to yokozuna, although that is far from guaranteed.
Tied with Takakeisho
In other major bouts, No. 13 maegashira Kotoshoho got a right-hand grip on the belt of Daieisho and shoved the top maegashira out to improve to 11-3 and stay in contention for his first title.
Daieisho, who couldn't unleash his powerful thrusting technique, fell to 9-5 and dropped out of contention.
Komusubi Kiribayama thrust down Onosho seconds after the face-off to give both men a record of 10-4. No. 8 maegashira Onosho came in too low and lost his balance after the Mongolian shifted slightly to his side.
In a showdown of No. 14 maegashira, Ichiyamamoto overpowered Azumaryu with several powerful thrusts to give both wrestlers a record of 9-5. Azumaryu dropped out of contention for the title with the loss.
Wakatakakage posted a hard-fought victory over Shodai (6-8) when he got his left arm under the arm of his fellow sekiwake and thrust him out to secure a winning record and improve to 8-6.
Wakatakakage's brother Wakamotoharu also wrapped up a winning record in his debut at komusubi when he shoved out No. 2 maegashira Tamawashi to give both men a record of 8-6.
"I just tried to stay calm and move forward," Wakamotoharu said. "My footwork was good. It's hard to think about any promotion at this point. I don't want to get too far ahead of myself."
Takarafuji Seals Winning Record
No. 16 maegashira Takarafuji displayed solid footwork at the edge before swatting down Hokutofuji to improve to 8-6 and wrap up an all-important winning record. No. 6 maegashira Hokutofuji dropped to 7-7.
No. 5 maegashira Ryuden improved his chances for promotion up the ranks when he used a frontal force-out to dispatch No. 11 Chiyoshoma (5-9) and pick up his ninth win against five losses.
No. 9 maegashira Endo heaped more misery on November tournament winner Abi when he shoved the third-ranked maegashira out to his seventh loss against seven wins.
Abo won his first five bouts of this tournament but has struggled since to regain the form that allowed him to win his first championship at the Kyushu Basho. It has been a strong outing for popular Endo, who improved to 9-5.
Top maegashira Tobizaru beat No. 12 maegashira Kagayaki with a rear push-out win to give both wrestlers a record of 7-7 and move a step closer to a winning record.


Author: Jim Armstrong
The author is a longtime journalist who has covered sports in Japan for over 25 years. You can find his articles here.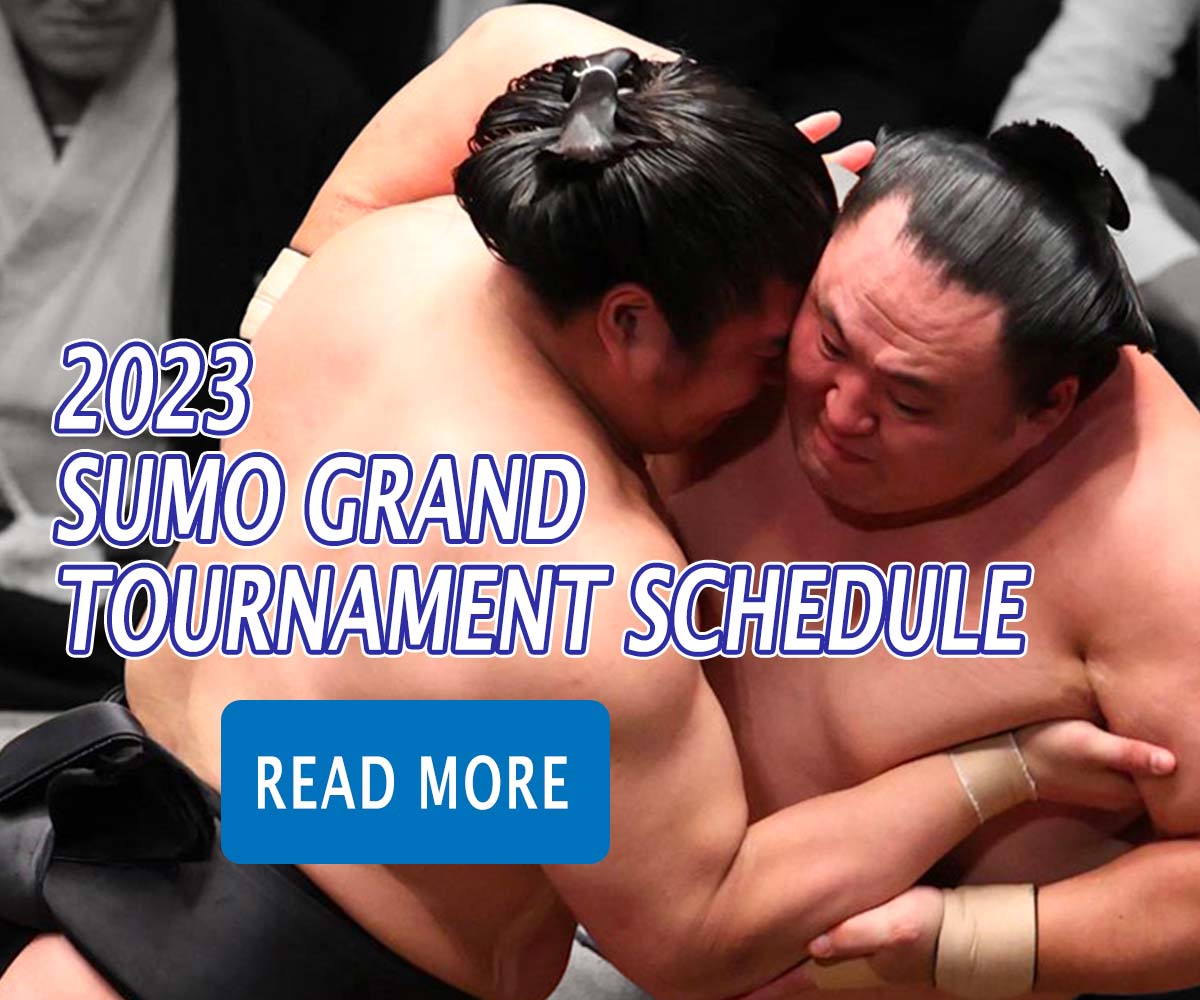 Subscribe to Our Newsletter