Takakeisho Posts Key Spring Basho Win over Shodai to Keep Pace with the Leaders
A loss to the former ozeki would have been a huge setback for the promotion-chasing ozeki Takakeisho in the 15-day Spring Basho.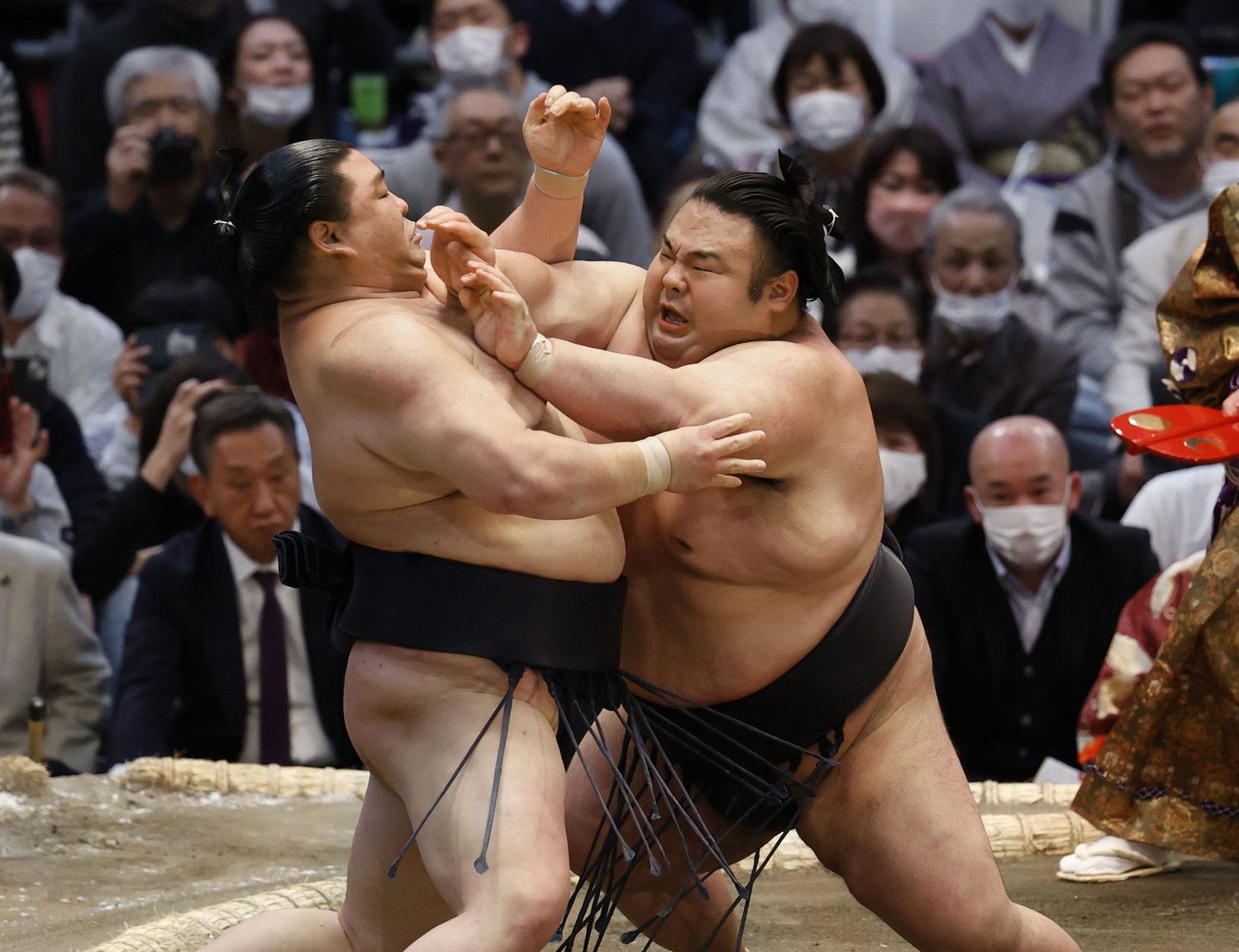 Takakeisho recorded a clutch win over former ozeki Shodai on Tuesday, March 14 to pick up his second straight win at the Spring Basho.
In the day's final bout at Osaka Prefectural Gymnasium, ozeki Takakeisho took advantage of a superior face-off and used his trademark arm thrusts to send top maegashira Shodai (2-1) over the edge.
While it wasn't a must-win for Takakeisho as it's still early in the 15-day meet, a loss would have been a huge setback for the ozeki who is hoping to win the tournament and earn promotion to grand champion.
While he did improve to 2-1, Takakeisho was seen limping back to the locker room after his win. He has had a history of injury and that will be something to monitor when he faces Abi on Day 4.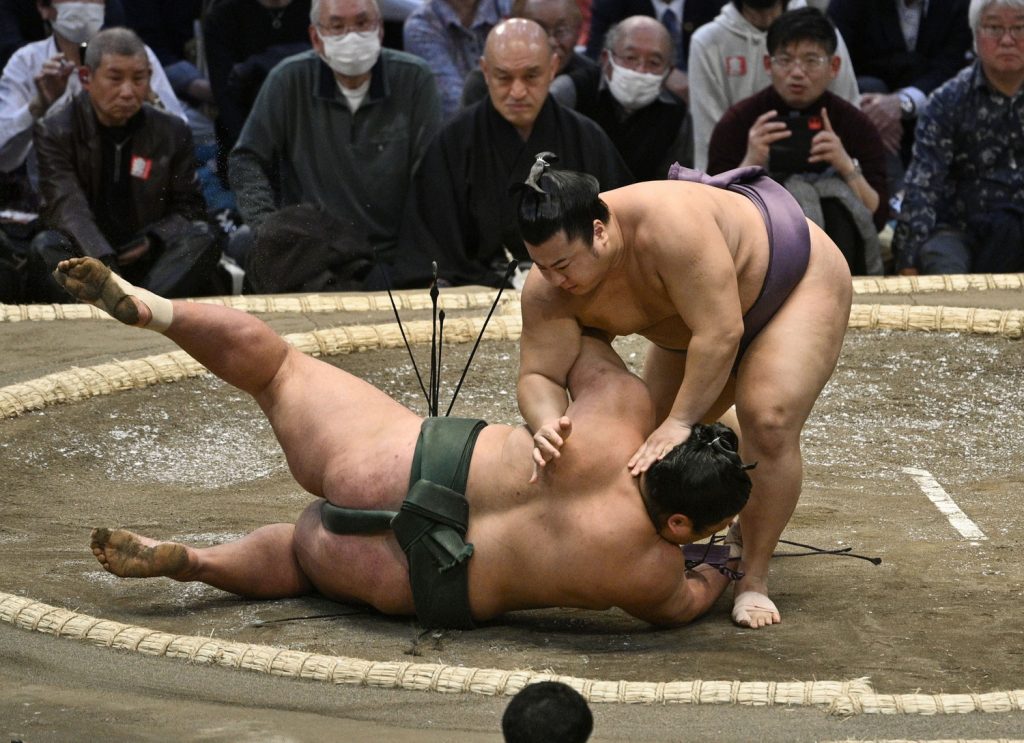 Tobizaru Maintains Perfect Record
In other major bouts, komusubi Tobizaru dodged to his side at the face-off and used a thrust-down technique to defeat winless No. 3 maegashira Nishikigi and maintain his share of the lead with eight other wrestlers at 3-0.
Mongolian Kiribayama used a beltless arm throw at the edge to send 38-year-old compatriot Tamawashi toppling off the raised ring to move to 2-1. Top maegashira Tamawashi fell to 1-2.
Sekiwake Hoshoryu made a miraculous recovery after he was shoved to the edge by Kotonowaka.
On the brink of defeat, the Mongolian sekiwake wiggled free and shoved the komusubi out to pick up his first win of the tournament. Kotonowaka fell to 2-1.
No. 2 maegashira Abi used a two-armed thrust to send Wakatakakage back at the face-off and then swatted his opponent down to improve to 2-1.
Sekiwake Wakatakakage is once again off to a slow start and dropped to 0-3.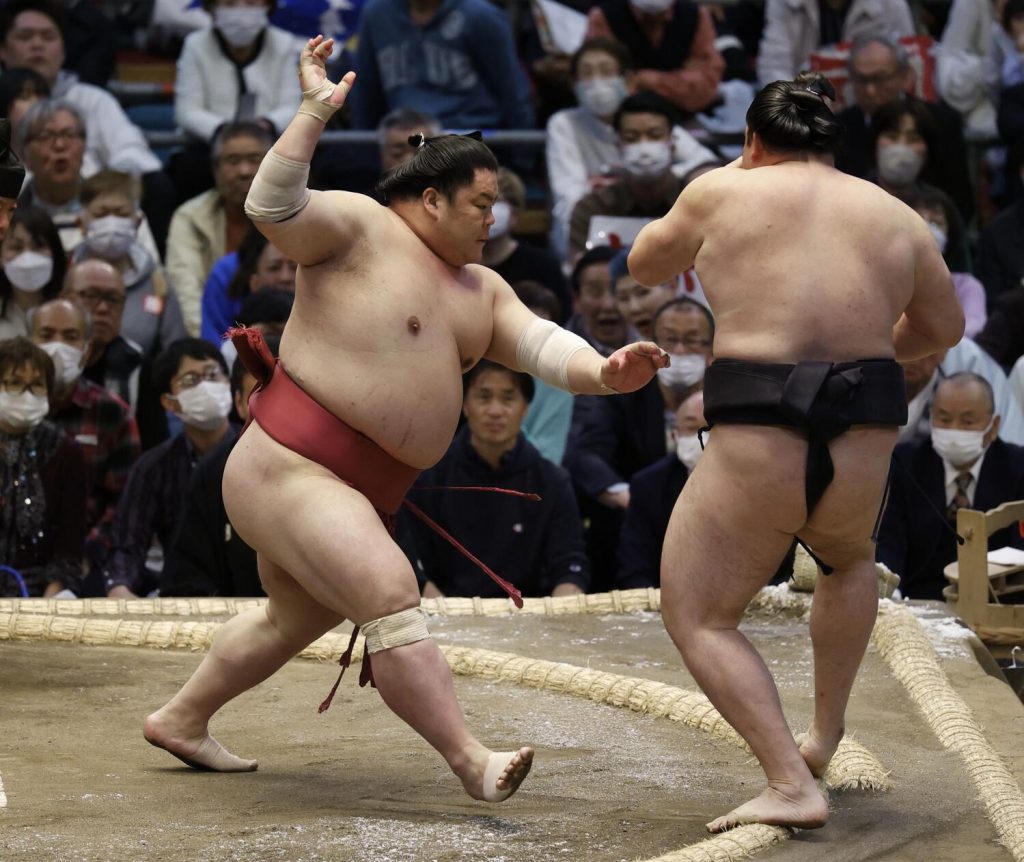 Komusubi Daieisho used his trademark arm thrusts to the neck to send Ryuden backpedaling out over the straw ridge. Daieisho improved to 3-0 while No. 2 maegashira Ryuden is winless.
Mitakeumi Collects First Victory
Former ozeki Mitakeumi took advantage of a superior face-off and used his size advantage to drive Wakamotoharu out in a matter of seconds.
It was the first win of the tournament for No. 3 maegashira Mitakeumi while komusubi Wakamotoharu fell to 2-1.
Wakamotoharu is fighting in his eighth top division tournament and he has recorded a winning record in six out of seven.
Fan favorite Ura, an eighth-ranked maegashira, got his left in on Hiradoumi (1-2) and used his right hand to thrust out the ninth-ranked maegashira and keep his slate clean at 3-0.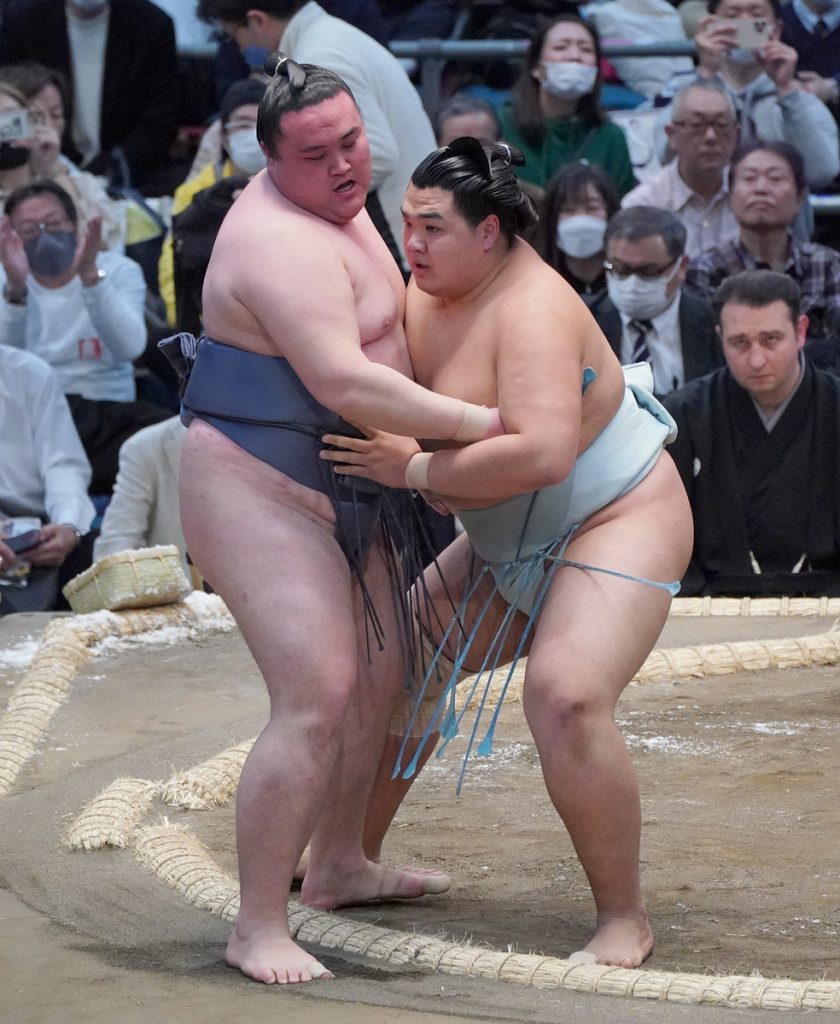 Hokuseiho Overpowers Kinbozan
In a showdown of top division rookies, Hokuseiho improved to 3-0 when he got both arms around Kinbozan and bulldozed his fellow rank-and-filer out.
Kinbozan, the first wrestler from Kazakhstan in the top division, dropped to 2-1.
Hokuseiho was recruited by legendary former yokozuna Hakuho who is now stable master Miyagino and has a strong collection of young up-and-coming wrestlers under his watch.
The other undefeated wrestlers on Day 3 are rank-and-filers Tsurugisho, Daishoho, Nishikifuji, Takayasu and Midorifuji.
No. 14 maegashira Bushozan (1-2) shoved out winless Oho, a No. 15 maegashira, to pick up his first win in the elite makuuchi division.
"I tried not to think too much about the opponent," Bushozan said before adding, "I just want to keep moving forward and improving day by day."
Bushozan went on: "I tried not to worry about my first two losses."

Author: Jim Armstrong
The author is a longtime journalist who has covered sports in Japan for over 25 years. You can find his articles on SportsLook.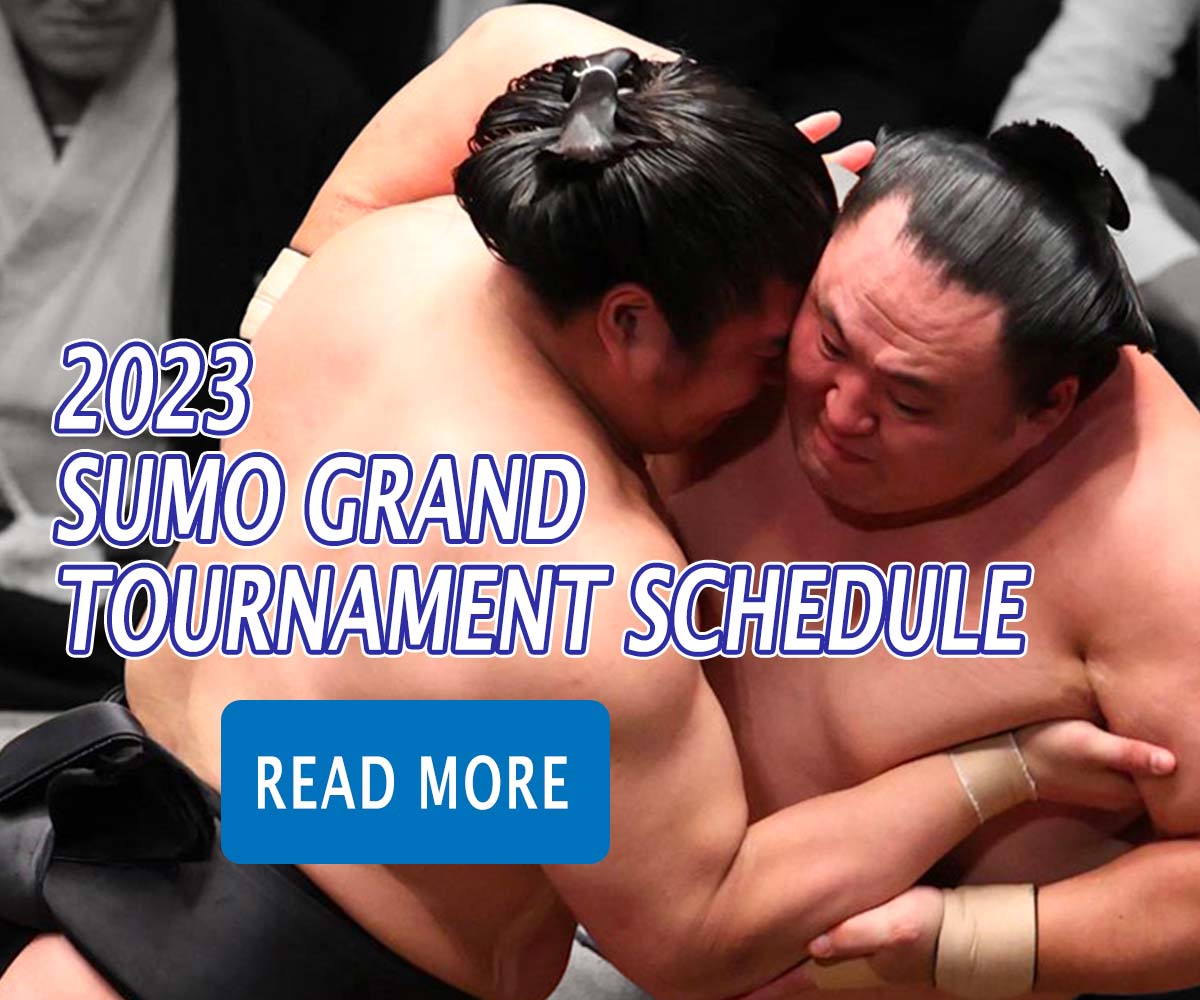 Subscribe to Our Newsletter