Takakeisho Rebounds from Opening-Day Loss with Clutch Win over Tamawashi
Ozeki grappler Takakeisho needed to get in the win column and was all business against the Mongolian on the second day of the Spring Basho.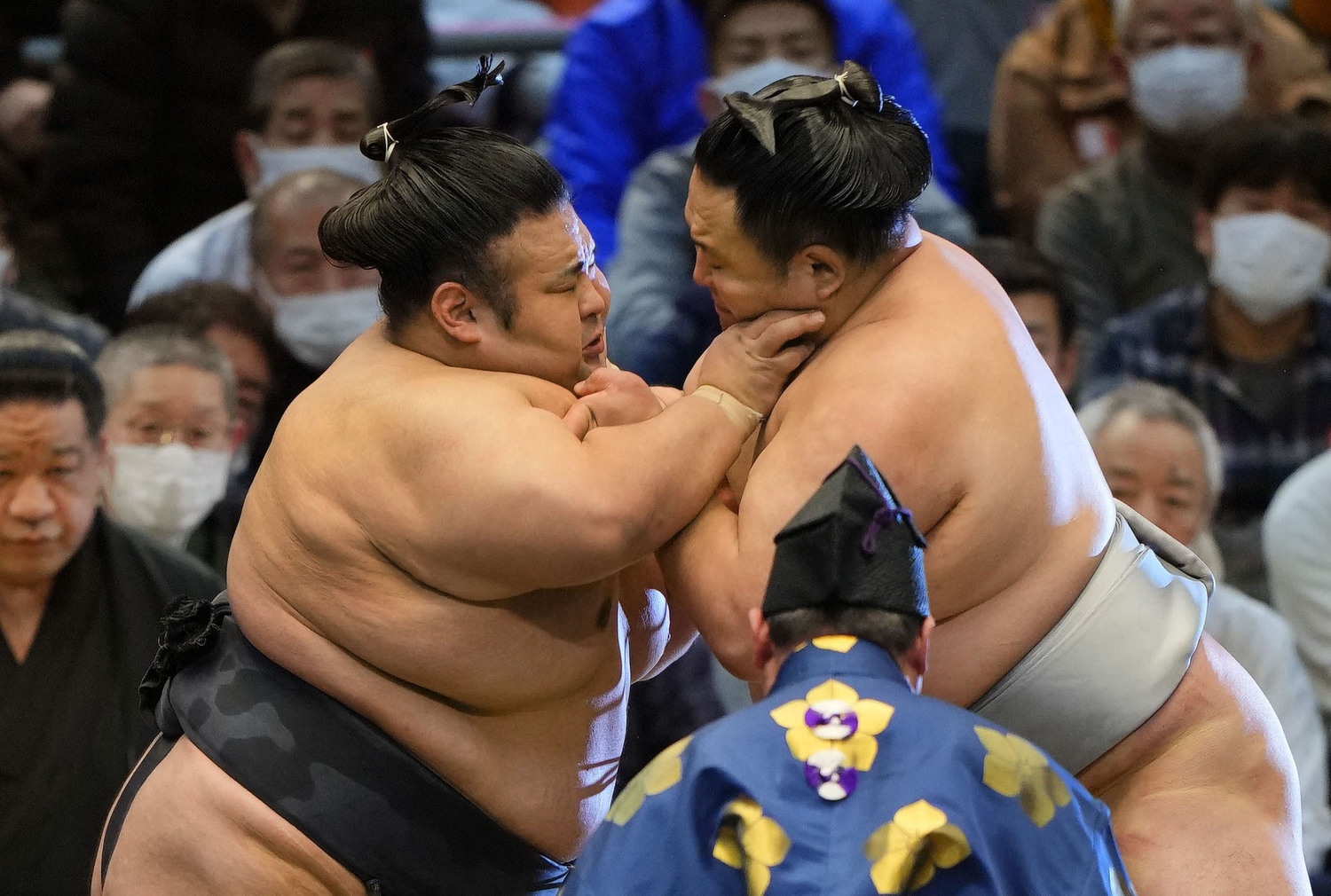 Ozeki Takakeisho took advantage of a superior face-off on Monday, March 13 to defeat veteran Tamawashi and improve to 1-1 at the Spring Grand Sumo Tournament.
A day after he was defeated by Tobizaru, Takakeisho was all business in the day's final bout at Osaka Prefectural Gymnasium.
He came bursting out of the face-off and used his powerful arm thrusts to send Mongolian Tamawashi backpedaling out in a matter of seconds.
It was an important win for Takakeisho, who is hoping to earn promotion to yokozuna by winning the Emperor's Cup in the 15-day tourney. Another loss would have been a serious setback to those hopes.
Both Takakeisho and Tamawashi stand at 1-1. Takakeisho will face Shodai on Day 3.
Unburdened by the pressure of being an ozeki, top maegashira Shodai toppled Mongolian sekiwake Kiribayama (1-1) to pick up a second straight win.
Shodai is off to the type of start he needed when he was an ozeki, a rank he lost after going 6-9 in the November tournament.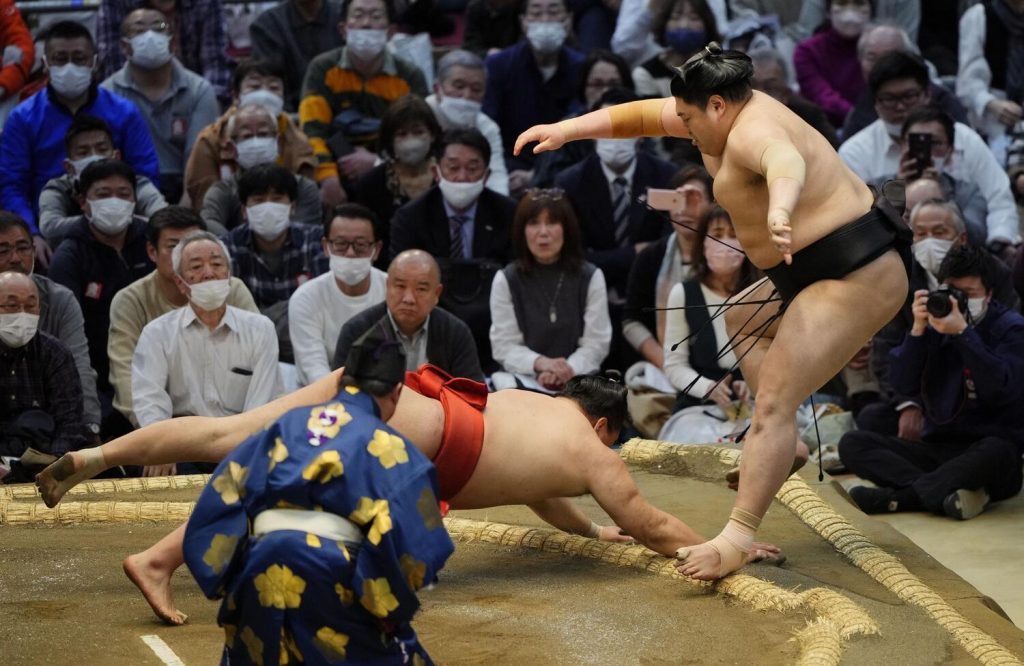 Hoshoryu Slips to 0-2
In other major bouts, Mongolian sekiwake Hoshoryu lunged at Abi immediately after the face-off and drove the No. 2 maegashira back but his hands touched the dirt surface first and he fell to 0-2. No. 2 maegashira Abi won by hand pull-down to improve to 1-1.
Komusubi Tobizaru pulled off another upset when he got a double-handed grip on the belt of Mitakeumi and forced the No. 3 maegashira out to move to 2-0.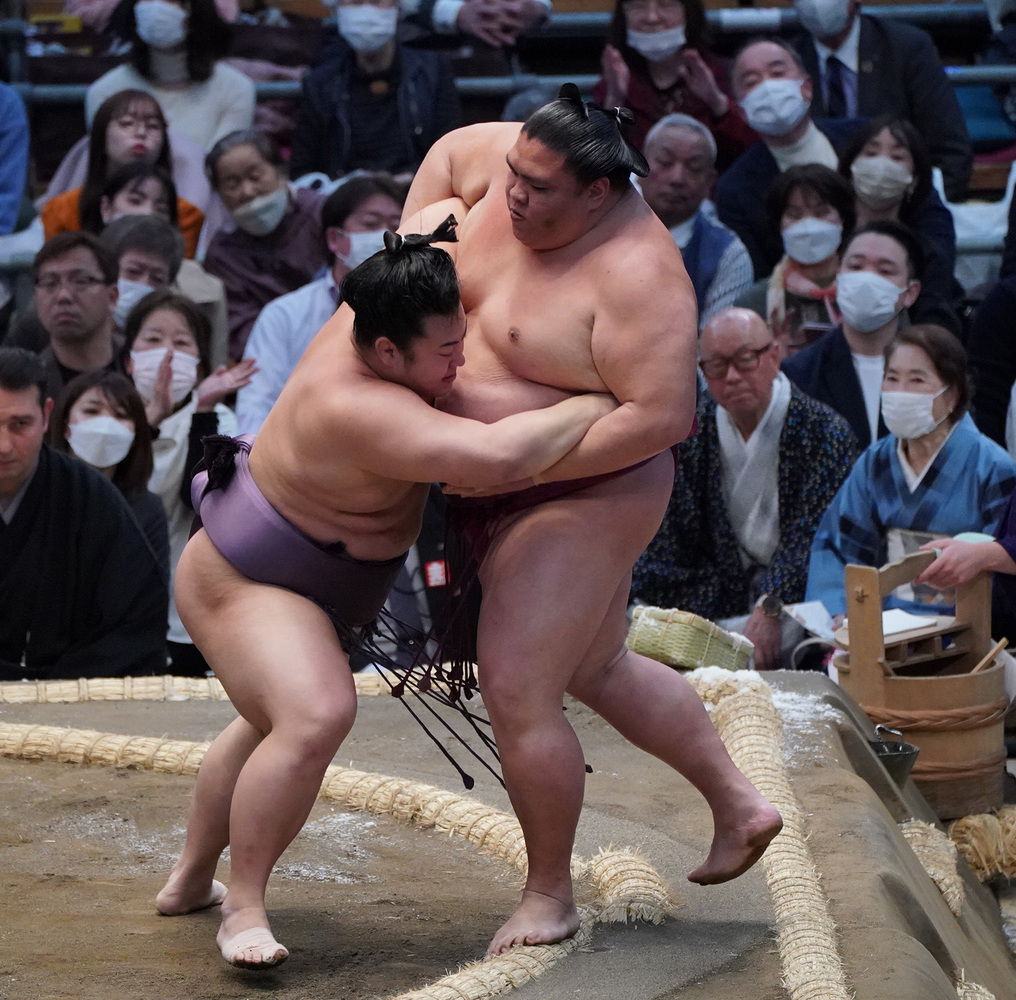 Former ozeki Mitakeumi looked sluggish against sumo's Flying Monkey and dropped to 0-2.
Komusubi Daieisho stayed undefeated at 2-0 when he used a powerful thrust to the neck to dispatch winless sekiwake Wakatakakage.
Kotonowaka, also a komusubi, deployed an under-shoulder swing down technique to haul down winless No. 2 maegashira Ryuden for his second straight win.
Wakamotoharu, another komusubi, picked up his second consecutive victory when he got his preferred left-hand inside, right-hand outside grip on the belt of Nishikigi to force out the third-ranked maegashira, who dropped to 0-2.
Former ozeki Takayasu, fighting in this tournament as a No. 7 maegashira, improved to 2-0 when he hauled down sixth-ranked maegashira Endo (1-1).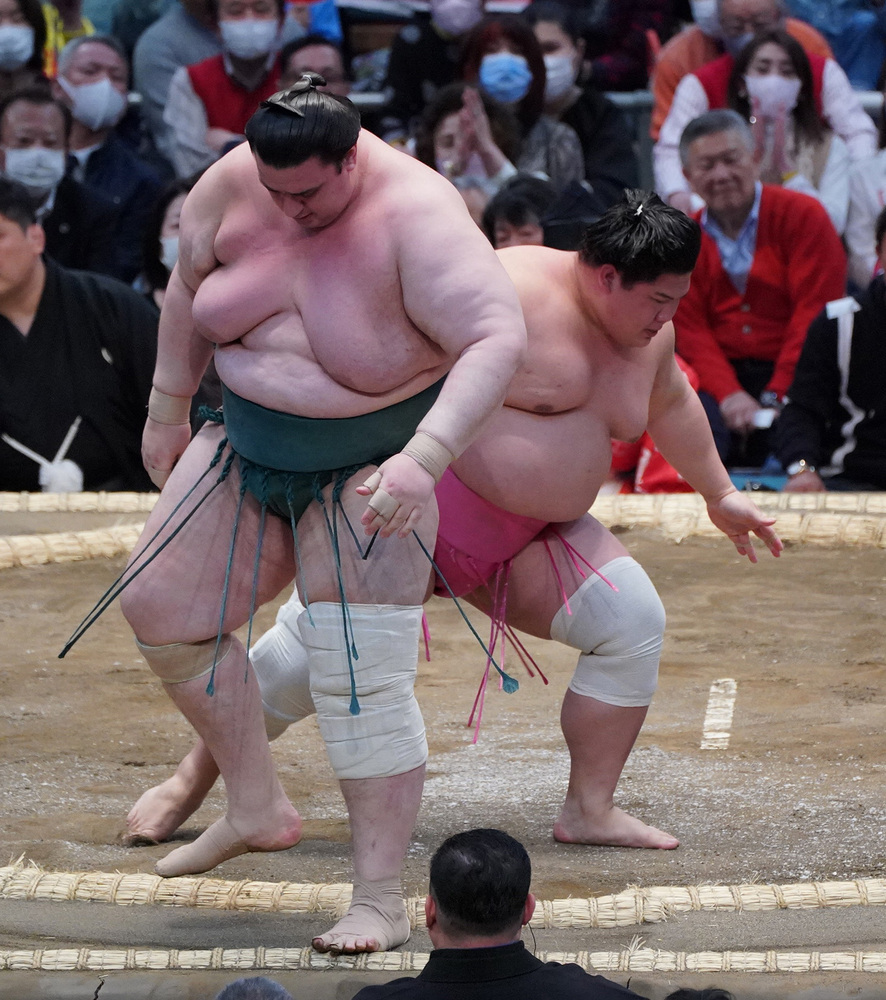 Ura Tops Aoiyama
Fan favorite Ura came in low at the face-off and got an inside position on Bulgarian giant Aoiyama before shoving the No. 9 maegashira to pick up his second straight win.
No. 9 maegashira Aoiyama, who weighs in at 189 kilograms, was slow out of the face-off and dropped to 1-1.
Makuuchi division debutante Kinbozan, a No. 14 maegashira, used a powerful thrusting attack to send Oho out over the edge to improve to 2-0. No. 15 maegashira Oho is 0-2.
Kinbozan is the first wrestler from Kazakhstan to compete in the top division.
Hokuseiho Outwrestles Bushozan
In another showdown of rank-and-file makuuchi division newcomers, Hokuseiho improved to 2-0 when he used a frontal force-out to dispatch Bushozan, who dropped to 0-2.
Hokuseiho comes from former yokozuna Hakuho's Miyagino stable.
Just 21 years old, Hokuseiho is a Mongolian-born wrestler who was raised in Hokkaido. He is physically imposing at 200 centimeters and164 kilograms.
It will be interesting to see if he can harness those physical attributes in his debut in the elite division. He takes on Kinbozan on Day 3.

Author: Jim Armstrong
The author is a longtime journalist who has covered sports in Japan for over 25 years. You can find his articles on SportsLook.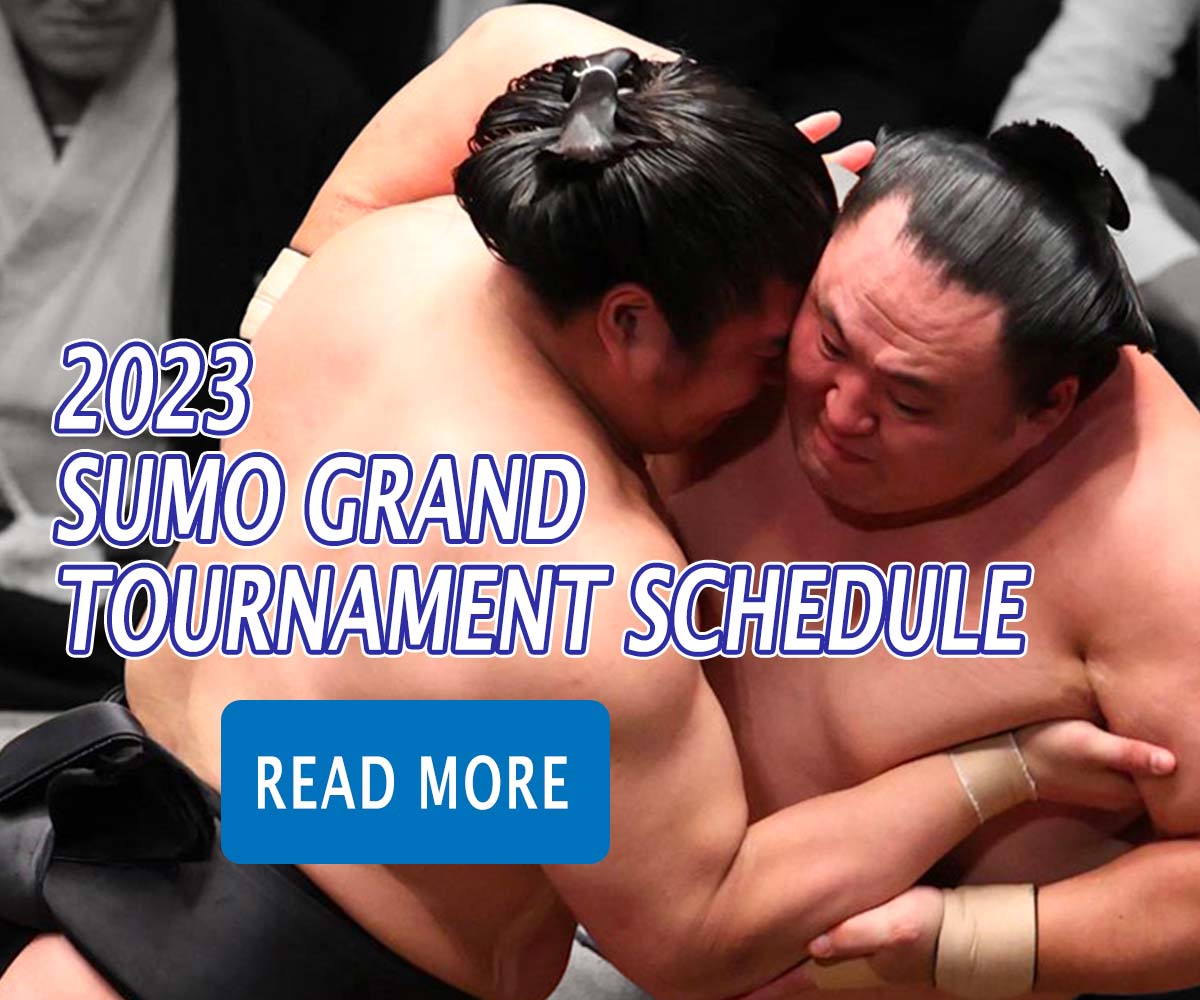 Subscribe to Our Newsletter