Terunofuji Beats Kiribayama to Wrap up 8th Emperor's Cup at Summer Basho
The win capped a remarkable comeback for Terunofuji, who returned to competition after having surgery on both knees. He missed the past three tournaments.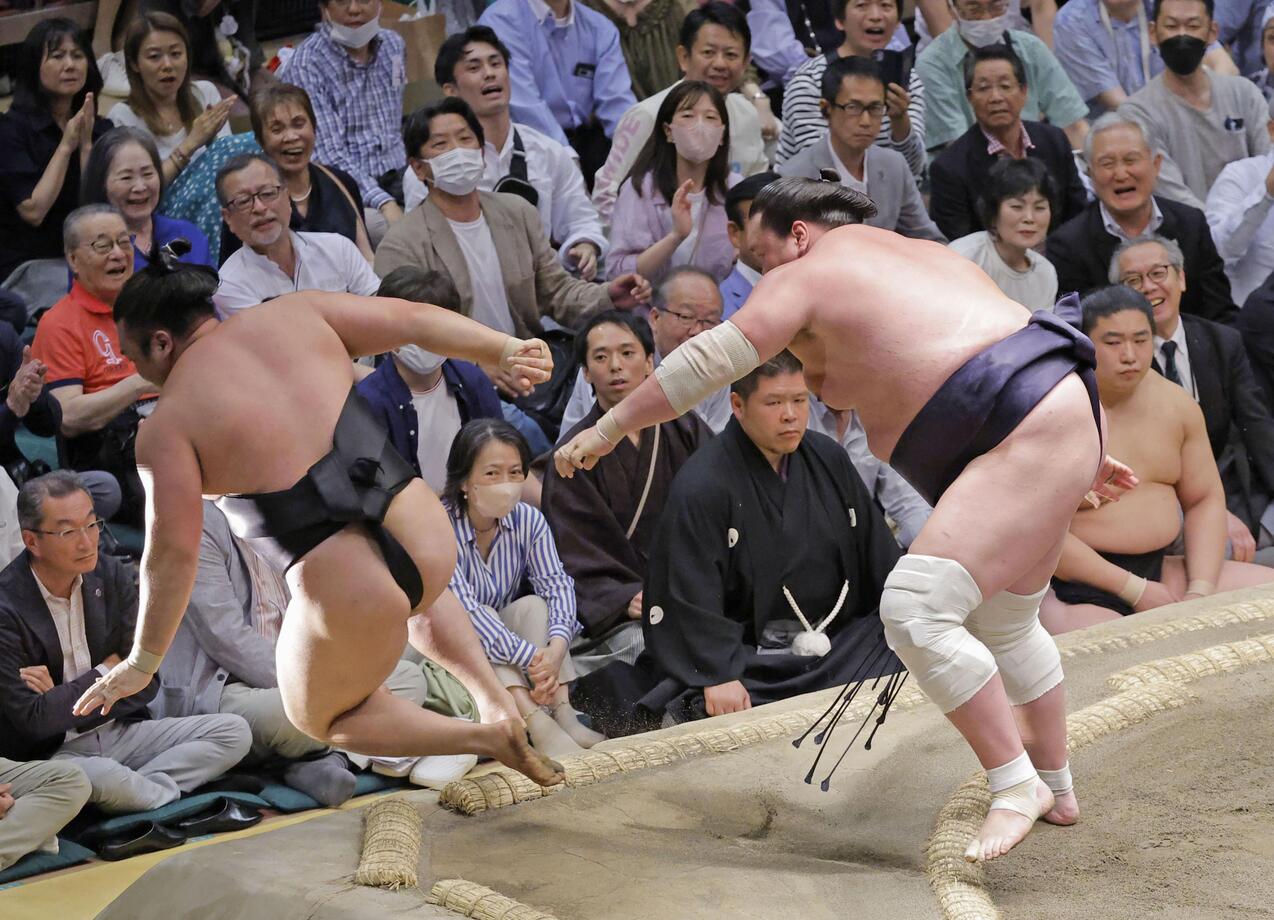 Yokozuna Terunofuji thwarted a spirited challenge by compatriot Kiribayama on Saturday, May 27 to win his eighth Emperor's Cup with one day to spare at the Summer Grand Sumo Tournament.
In the day's final bout at Ryogoku Kokugikan, sekiwake Kiribayama got a grip of Terunofuji's belt shortly after the face-off and appeared to have the upper hand against his fellow Mongolian.
But Terunofuji held his ground and eventually maneuvered his opponent to the edge where he used a frontal force-out to improve to 13-1 and wrap up the title. Kiribayama dropped to 11-3.
It marked a remarkable comeback for Terunofuji, who pulled out of the September tournament in 2022 and then missed three straight basho before coming back in this tournament.
"His [Terunofuji's] mental strength is on another level from that of ordinary men," sumo elder Fujishima, the Japan Sumo Association's judging department's subdirector said, according to Kyodo News. "He's magnificent."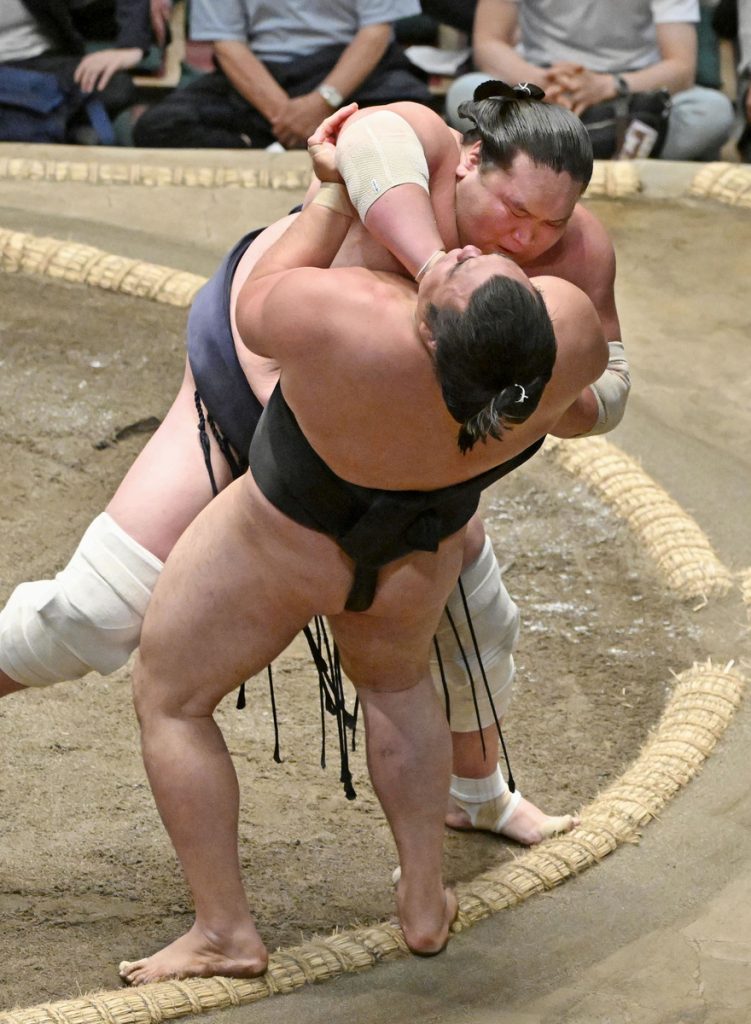 During that time the grand champion had surgery on both knees, which he previously had operations on.
Terunofuji Achieves Goal in Summer Basho
The last time Terunofuji won a tournament was in May of 2022. He won then after sitting out the second half of the previous tournament in March.
According to national broadcaster NHK, Terunofuji, who turns 32 in November, has said he wants to win 10 Emperor's Cups before he retires.
Considering he was promoted to yokozuna in July of 2021 when he was almost 30, that would be a significant accomplishment.
He is only the second rikishi in history who was demoted from the rank of ozeki but still managed to get promoted to yokozuna.
Who was the first?
Mienoumi in 1979.
Kiribayama dropped to 0-10 against his compatriot. But it still has been a very productive Summer Basho for the sekiwake, who is in line to get promoted to ozeki after the tourney ends.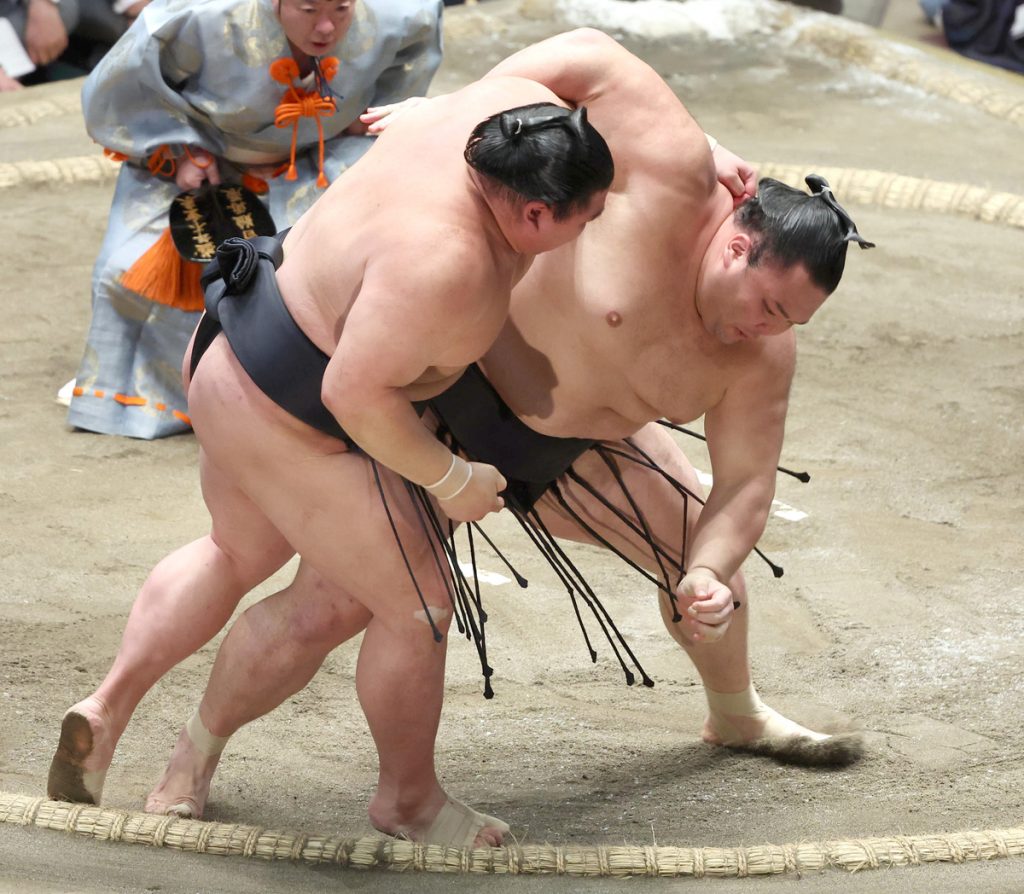 Asanoyama Outwrestles Shodai
In other major bouts on the penultimate day, No. 14 maegashira Asanoyama used a frontal crush-out technique at the edge to defeat komusubi Shodai (6-8) and bounce back from Friday's loss to Terunofuji while improving to 11-3.
In what turned into a brutal slap-fest, sekiwake Wakamotoharu went toe-to-toe with ozeki Takakeisho, exchanging a barrage of arm thrusts before knocking his opponent off the ring to move to 10-4.
Takakeisho wrapped up the winning record he needed to maintain his rank on the previous day and could have sat this one out but took his shots and dropped to 8-6.
Sekiwake Hoshoryu used a perfect beltless arm throw at the edge to topple Tsurugisho and pick up his 10th win against four losses. No. 15 maegashira Tsurugisho fell to 9-5.
Sekiwake Daieisho deployed a powerful arm thrust to the neck to set up a frontal thrust-down to defeat Meisei and pick up his ninth win against five losses.
After securing a winning record, No. 6 maegashira Meisei has packed it in and lost his fifth straight to fall to 8-6.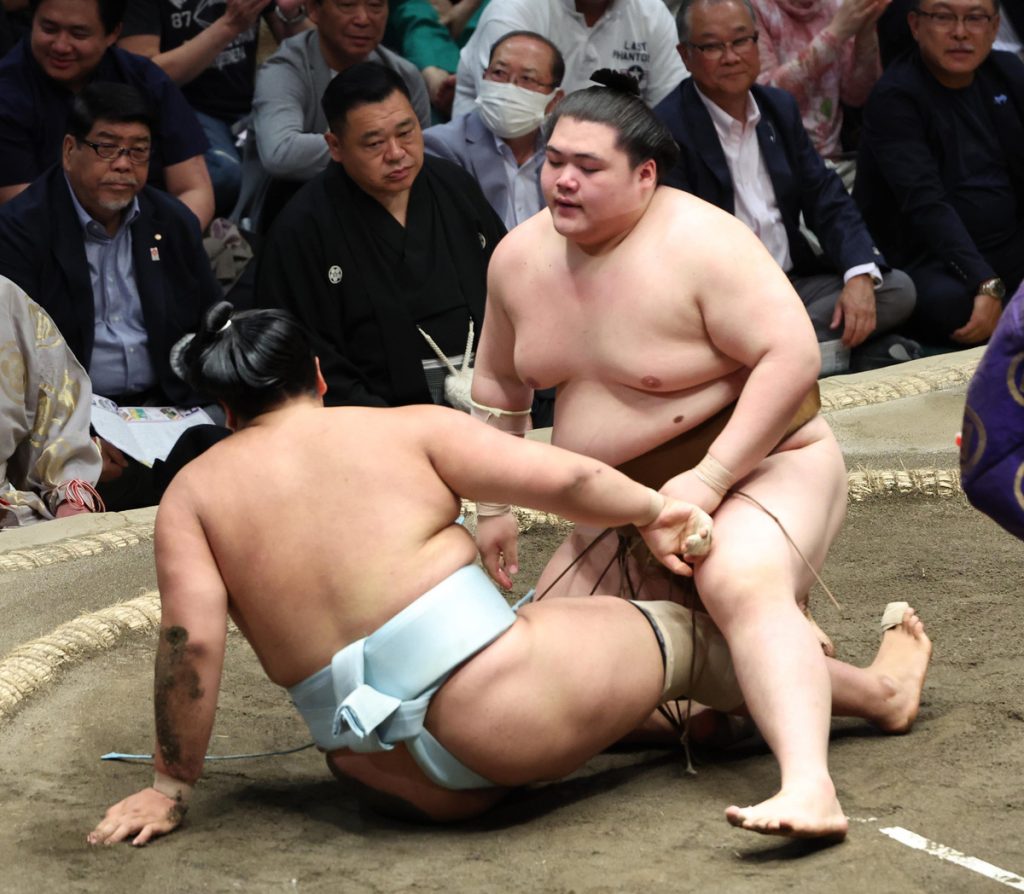 Oho Notches 10th Win
Further down the ranks, No. 16 maegashira Oho deployed a perfectly timed leg trip to topple Hokuseiho and improve to an impressive 10-4. No. 11 maegashira Hokuseiho dropped to 8-6.
Ninth-ranked maegashira Hiradoumi wrapped up a winning record and improved to 8-6 when he forced out No. 12 Kotoeko, who stands at 7-7.
Tobizaru moved a step closer to securing a winning record when he shoved out former ozeki Mitakeumi to move to 7-7. No. 6 maegashria Mitakeumi dropped to 8-6.
After a horrendous first week in which he lost six out of seven bouts, No. 4 maegashira Nishikigi pushed out Abi to win his seventh straight. Nishikigi wrapped up a winning record at 8-6. Top maegashira Abi fell to 7-7.
RELATED:
Author: Jim Armstrong
The author is a longtime journalist who has covered sports in Japan for over 25 years. You can find his articles on SportsLook.