Terunofuji Brushes Aside Daieisho to Stay Tied for Lead at Nagoya Basho
The lone grand champion is tied with fellow Mongolian Ichinojo heading into the final three days.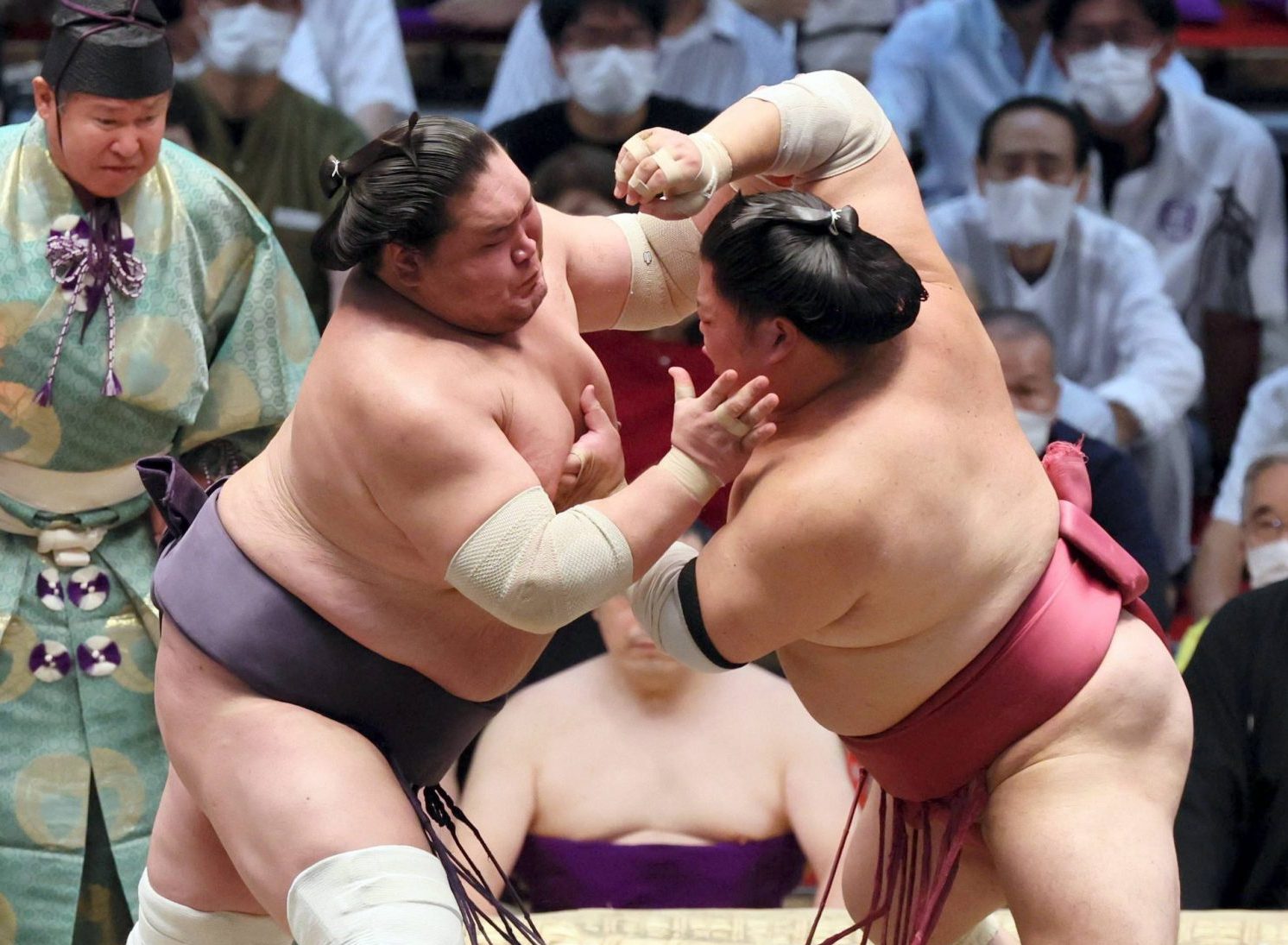 Lone grand champion Terunofuji easily beat Daieisho on Thursday, July 21 to stay tied for the lead with fellow Mongolian heading into the final three days of the Nagoya Grand Sumo Tournament.
Terunofuji took advantage of a superior face-off in the day's final bout and simply overwhelmed the sekiwake before shoving him out to improve to 10-2.
Daieisho beat Terunofuji on the opening day of the Summer Basho in May and also defeated the grand champion in the March tournament, but was no match for the yokozuna this time out and dropped to 6-6.
Terunofuji will face Wakatakakage on Day 13. He owns a 9-1 record against the sekiwake.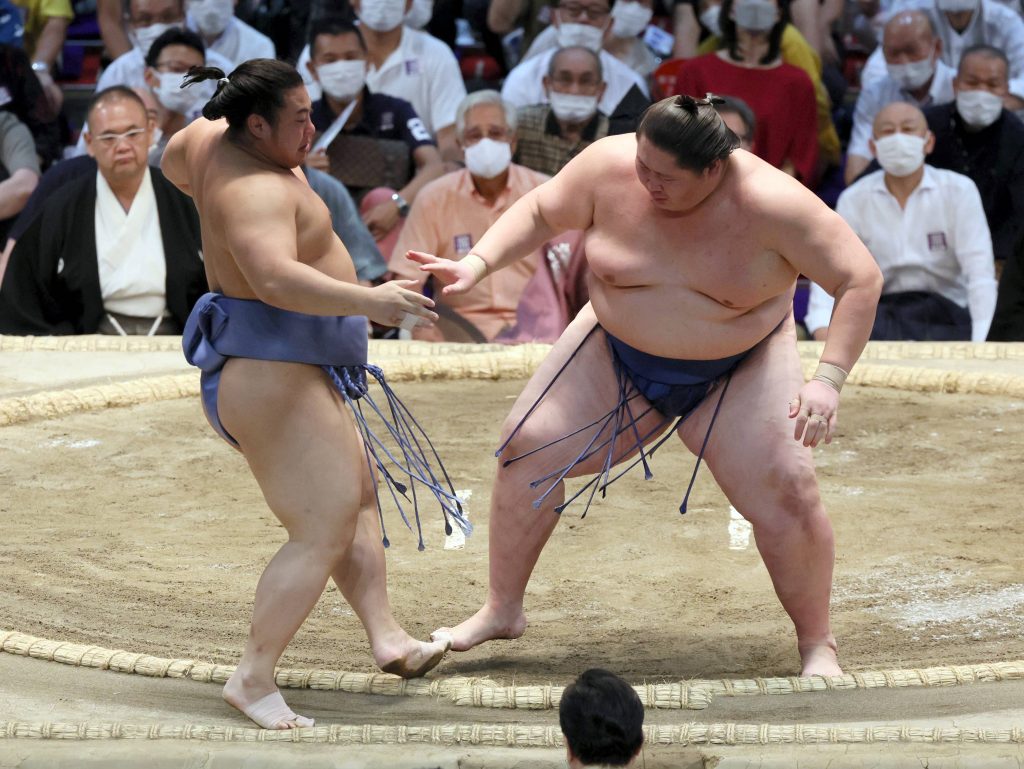 In the day's first major bout, Mongolian Ichinojo maintained a share of the lead at 10-2 when he shoved out Tobizaru, who dropped to 8-4.
No. 2 maegashira Ichinojo was content to just stand in the center of the ring and defend against Tobizaru's thrusting attempts and wait for sumo's Flying Monkey to run out of steam, which eventually happened.
Ichinojo takes on Nishikigi on Friday. He is 5-0 against the No. 8 maegashira.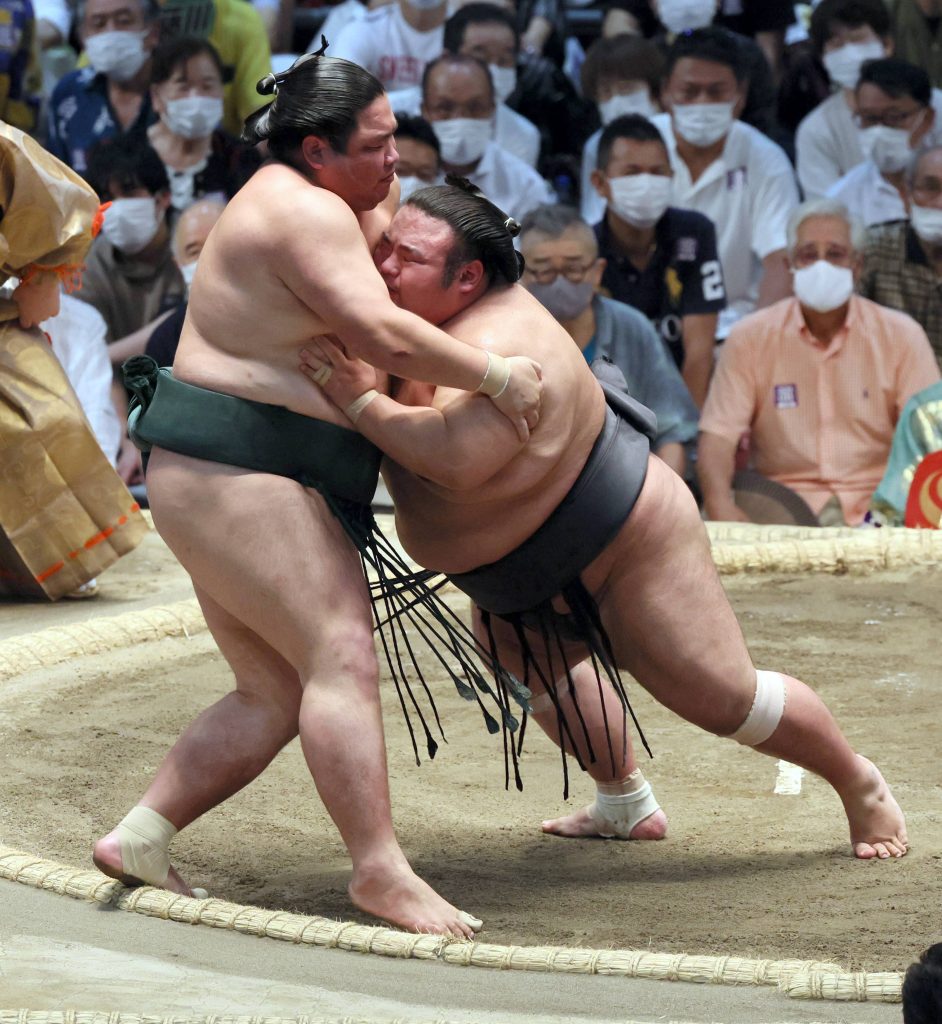 Takakeisho Maintains Strong Form
In a showdown of two in-form wrestlers, ozeki Takakeisho posted his fifth straight win by using his trademark arm thrusts to send Nishikigi backpedaling out of the ring.
Takakeisho is all alone in second place after improving to 9-3 while Nishikigi fell to 8-4.
Ozeki Shodai came bursting out of the face-off and overpowered No. 6 maegashira Aoiyama with a series of thrusts to wrap up a winning record at 8-4.
It was a huge relief for Shodai, who started off with four losses in the first five days and appeared destined to lose his ozeki status. But he won on Day 6 and hasn't lost since.
Eighth-ranked maegashira Tochinoshin improved to 7-5 when he thrust down Nishikifuji to deal a blow to the rank-and-filer's title chances. Nishikifuji couldn't get an inside grip of the larger grappler and dropped to 8-4.
Top maegashira Kiribayama swatted down third-ranked Ura to give both men a record of 5-7.
Komusubi Hoshoryu got a left-hand outside grip on the belt of Hokutofuji and waltzed the No. 7 maegashira to improve to 7-5, one win away from wrapping up a winning record. Hokutofuji fell to 6-6.
Komusubi Abi dodged to his side along the edge of the ring and calmly used a hand pull-down technique to defeat Wakamotoharu to improve to 6-6. Fourth-ranked maegashira Wakamotoharu stands at 5-7.

Sadanoumi Solves Terutsuyoshi
Further down the ranks, No. 12 maegashira Terutsuyoshi attempted an ashitori leg pick for the fourth straight day, but fifth-ranked Sadanoumi was having none of that and flattened him with an outside leg trip to pick up his fourth win against eight losses.
Terutsuyoshi, who has made a habit of attempting to grab the leg of his larger opponents, lost for the first time in five bouts and dropped to 5-7.
No. 15 maegashira Oho was denied his first winning record in the top division when he was shoved out by No. 10 Meisei to give both men a record of 7-5.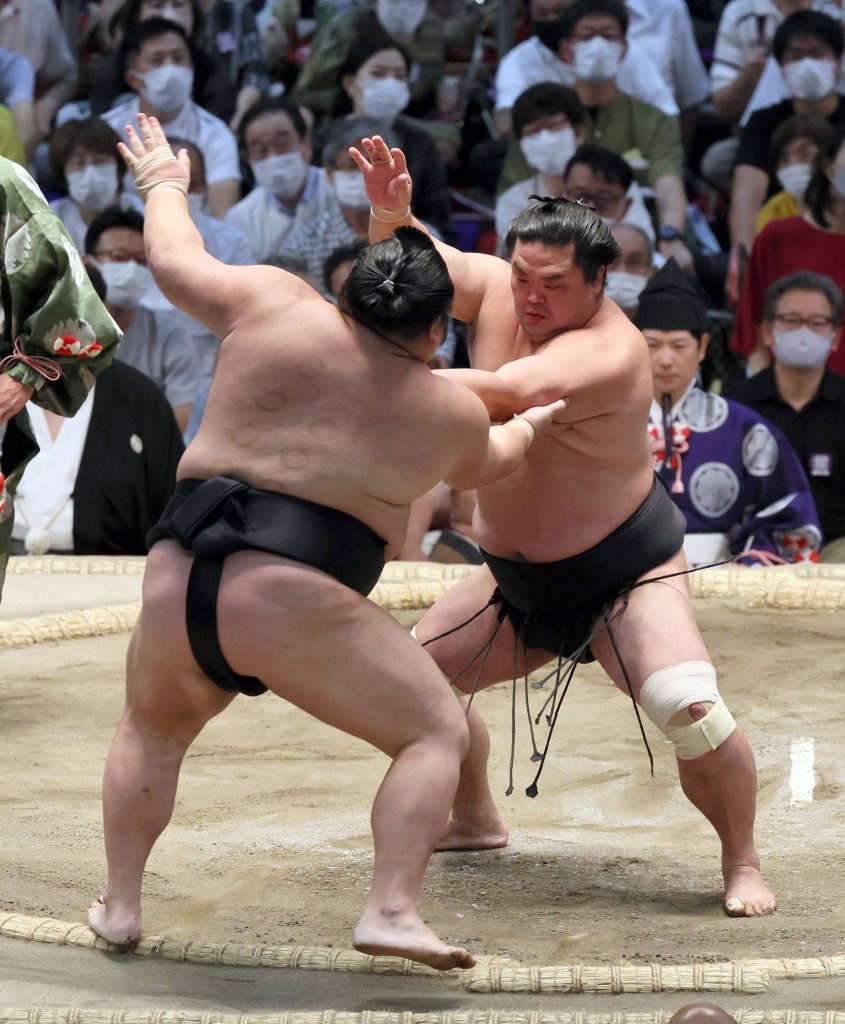 No. 14 maegashira Myogiryu shoved out 10th-ranked Chiyotairyu (6-6) to wrap up a winning record at 8-4.
It was the first time in five tournaments that the 35-year-old Myogiryu posted a winning record.
"I didn't let the losing streak bother me at all," Myogiryu said. "I just continued to practice hard and fortunately it appears to have paid off. I'll just take it day by day for the remainder of the tournament."
Author: Jim Armstrong
The author is a longtime journalist who has covered sports in Japan for more than 25 years. You can find his articles here.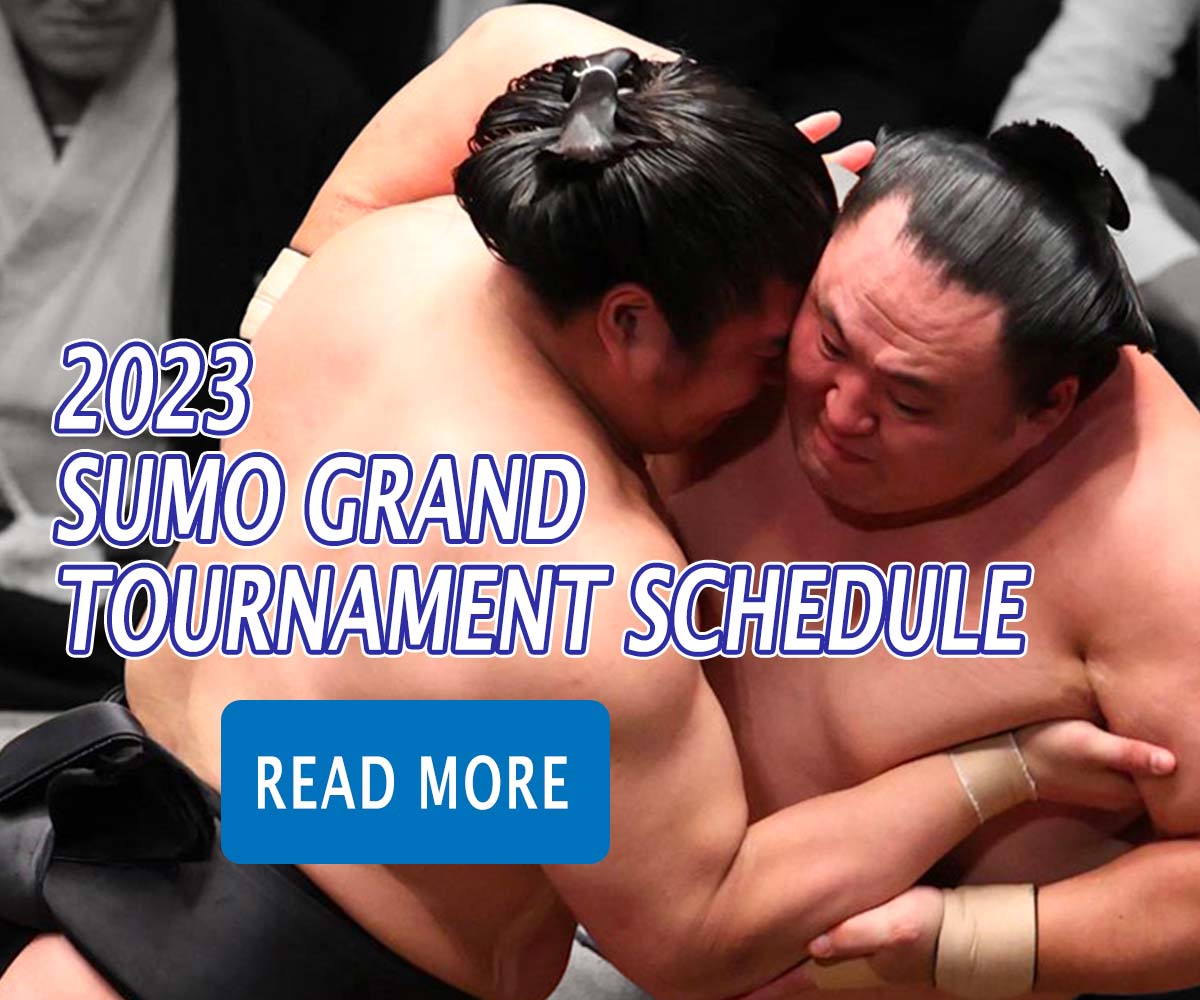 Subscribe to Our Newsletter