Terunofuji Survives Scare At the Hands of Hoshoryu to Stay Tied For the Lead
The lone yokozuna is even with compatriot Ichinojo heading into the final four days.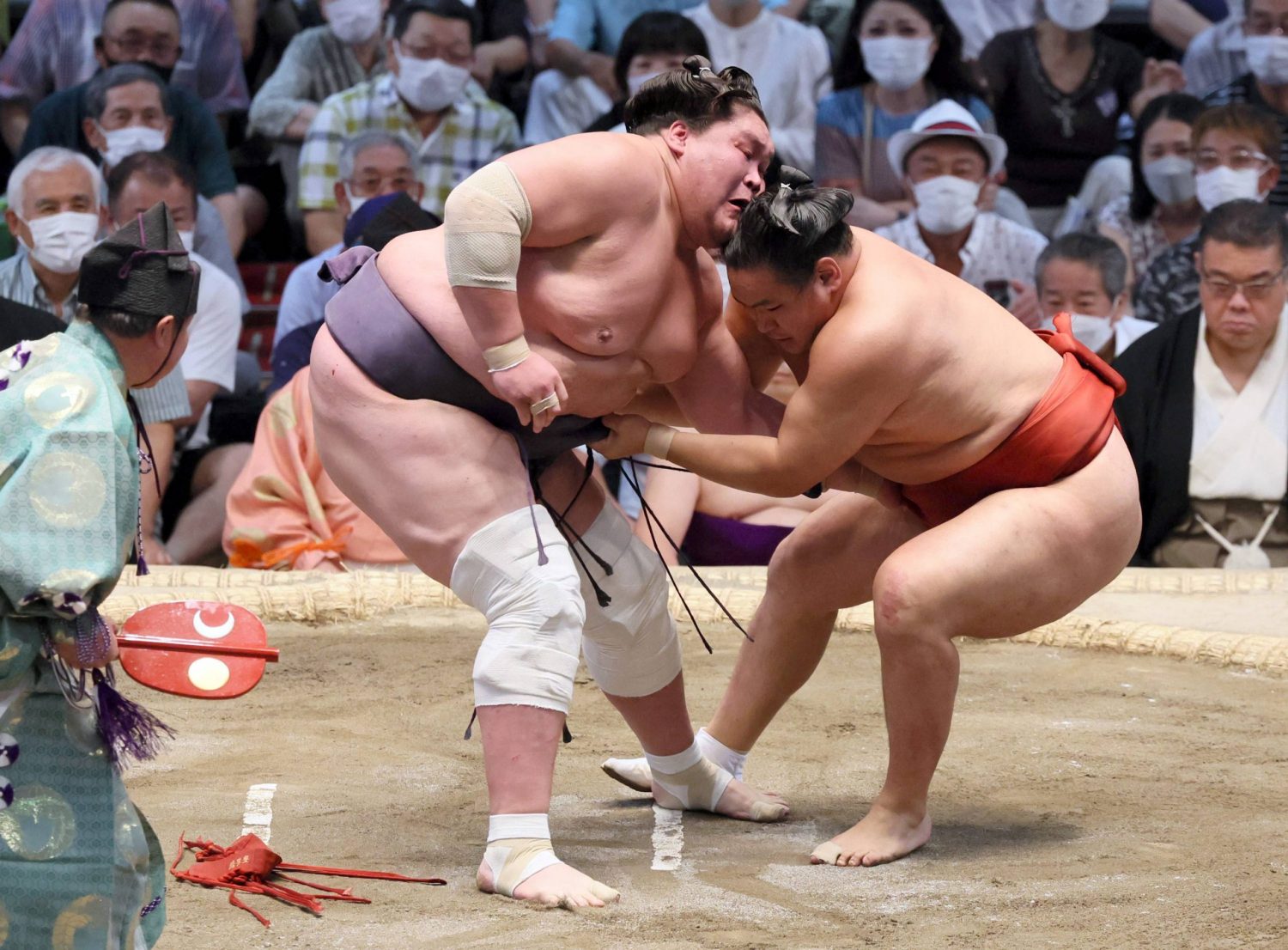 Yokozuna Terunofuji defeated a determined Hoshoryu on Wednesday, July 20 to stay tied for the lead with Mongolian compatriot Ichinojo at the Nagoya Grand Sumo Tournament.
In an all-Mongolian showdown, komusubi Hoshoryu used everything in his arsenal to challenge the grand champion but couldn't pull off a huge upset and was eventually shoved out by Terunofuji, who improved to 9-2.
For his part, Terunofuji kept his poise despite being pushed to the brink of defeat several times by the Tatsunami stable wrestler, who fell to a record of 6-5.
Bidding for his eighth Emperor's Cup, Terunofuji will take on sekiwake Daieisho on Day 12. Daieisho improved to 6-5 with a walkover win over Kotonowaka, who was forced to pull out due to a COVID-19 infection at his stable and dropped to 7-4.
Heading into the final four days, four wrestlers ― Takakeisho, Tobizaru, Nishikigi and Nishikifuji ― are one win off the pace.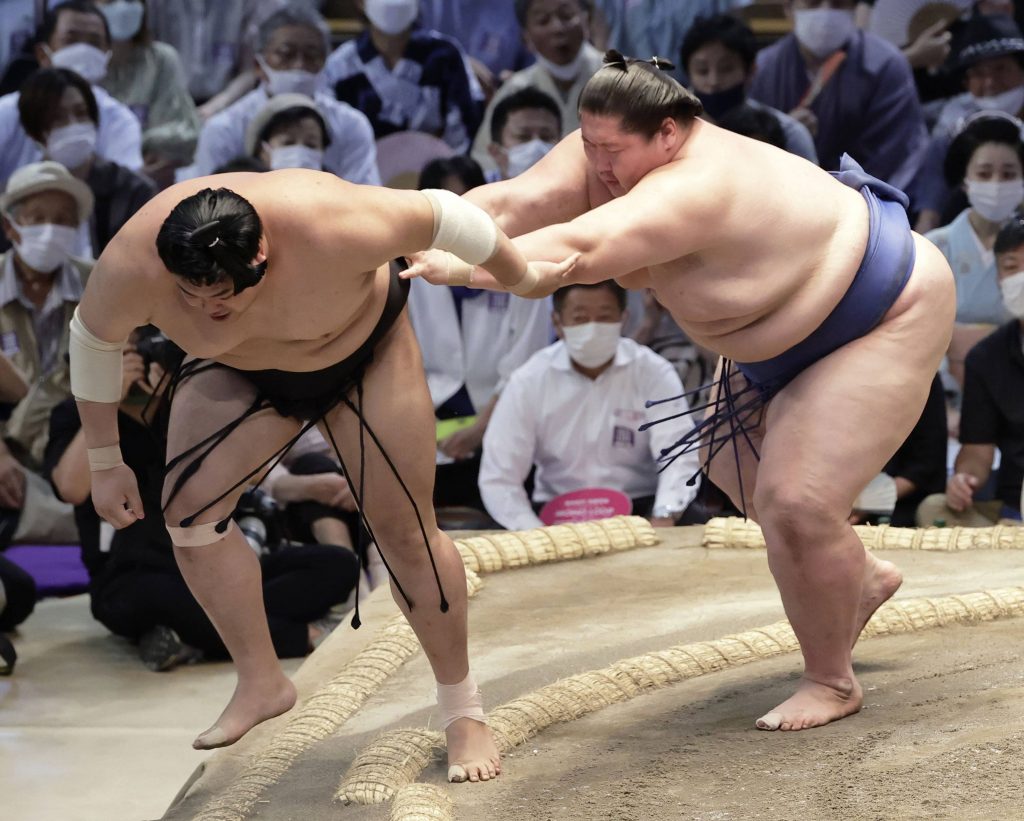 Ichinojo Still in Title Hunt
In other major bouts, Mongolian Ichinojo remained in the lead at 9-2 when he got an arm lock on Abi and flung him around like a rag doll before shoving him out over the edge.
No. 2 maegashira Ichinojo has put together three straight wins after back-to-back losses. Komusubi Abi fell to 5-6.
Ozeki Takakeisho swatted down Tobizaru to knock the No. 6 maegashira out of the lead while wrapping up a winning record. Both men now stand at 8-3.
No. 17 maegashira Nishikifuji wrapped up a winning record of 8-3 when he got a double-inside grip on the belt and bulldozed 10th-ranked Chiyotairyu (6-5) out over the edge.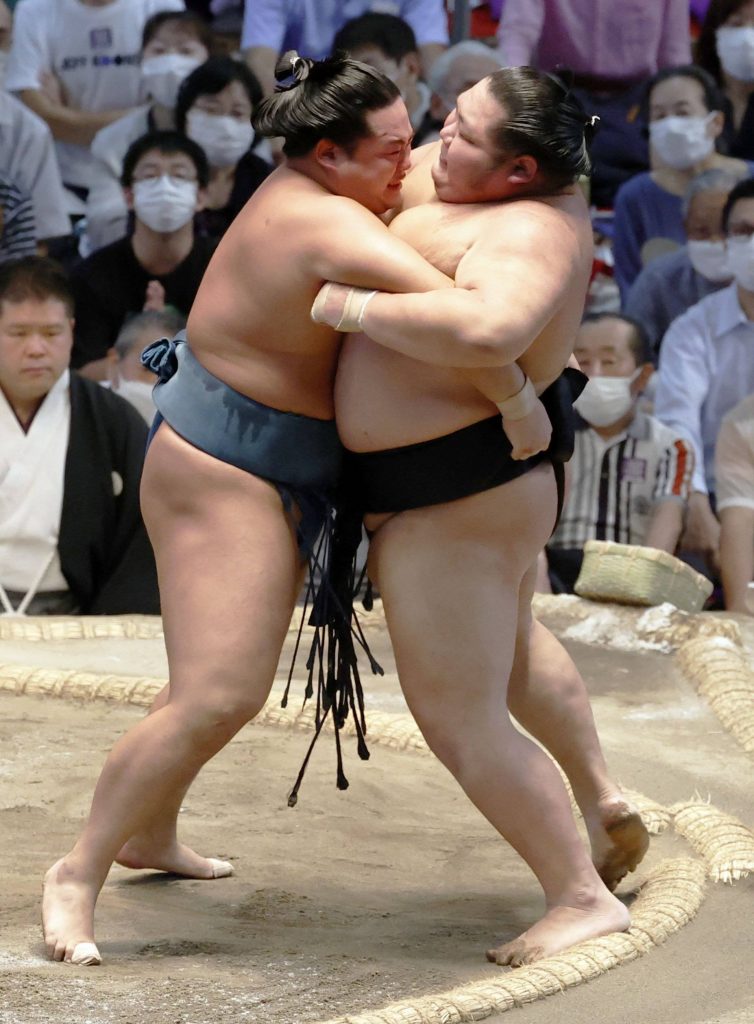 "I was able to fight in my own rhythm and I got ahold of the mawashi, which is exactly what I had planned," Nishikifuji said. "I will just take it one day at a time from here on in."
Shodai shoved out Endo to post his sixth straight win and improve to 7-4 to move within one victory of wrapping up the winning record he needs to maintain his ozeki status.
It's been a disastrous tournament for Endo, who despite putting up a good effort, dropped to 2-9.
Eighth-ranked maegashira Nishikigi dropped out of the lead when he was swatted down by Myogiryu to fall to 8-3. No. 14 maegashira Myogiryu improved to 7-4, one win shy of a winning record.
The Impact of COVID-19
Along with No. 2 maegashira Kotonowaka, Kotoeko and Kotoshoho were also forced to pull out of the tournament as a COVID-19 infection was discovered at their Sadogatake stable.
Sumo officials are desperately hoping to get the tournament completed without further withdrawals due to COVID-19, which has already drastically reduced the number of competitors.
Out of 627 wrestlers on the official banzuke rankings, 125 have been forced to pull out due to coronavirus as Japan experiences a surge in cases.
No. 15 maegashira Oho improved to 7-4 with a default win over No. 9 Kotoeko, who finishes the tournament at 5-6.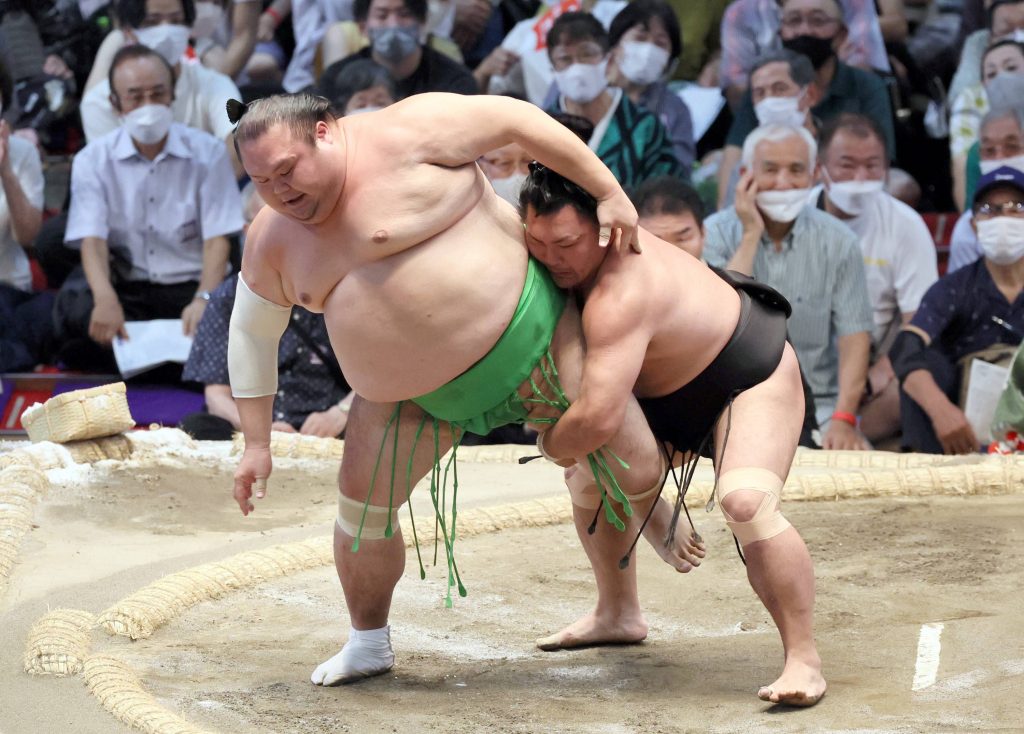 No. 12 maegashira Terutsuyoshi went back to his ashitori leg pick to topple rank-and-filer Chiyomaru (3-8) and improve to 5-6.
It was the third straight day in which Terutsuyoshi used the unorthodox technique in which he grabs the leg right after the face-off and topples his opponent.
Eleventh-ranked maegashira Midorifuji improved to 7-4 when he used a perfectly-timed under-arm throw to overcome an 88-kg disadvantage and upend Tsurugisho, a No. 14 maegashira who fell to 5-6.

Author: Jim Armstrong
The author is a longtime journalist who has covered sports in Japan for more than 25 years. You can find his articles here.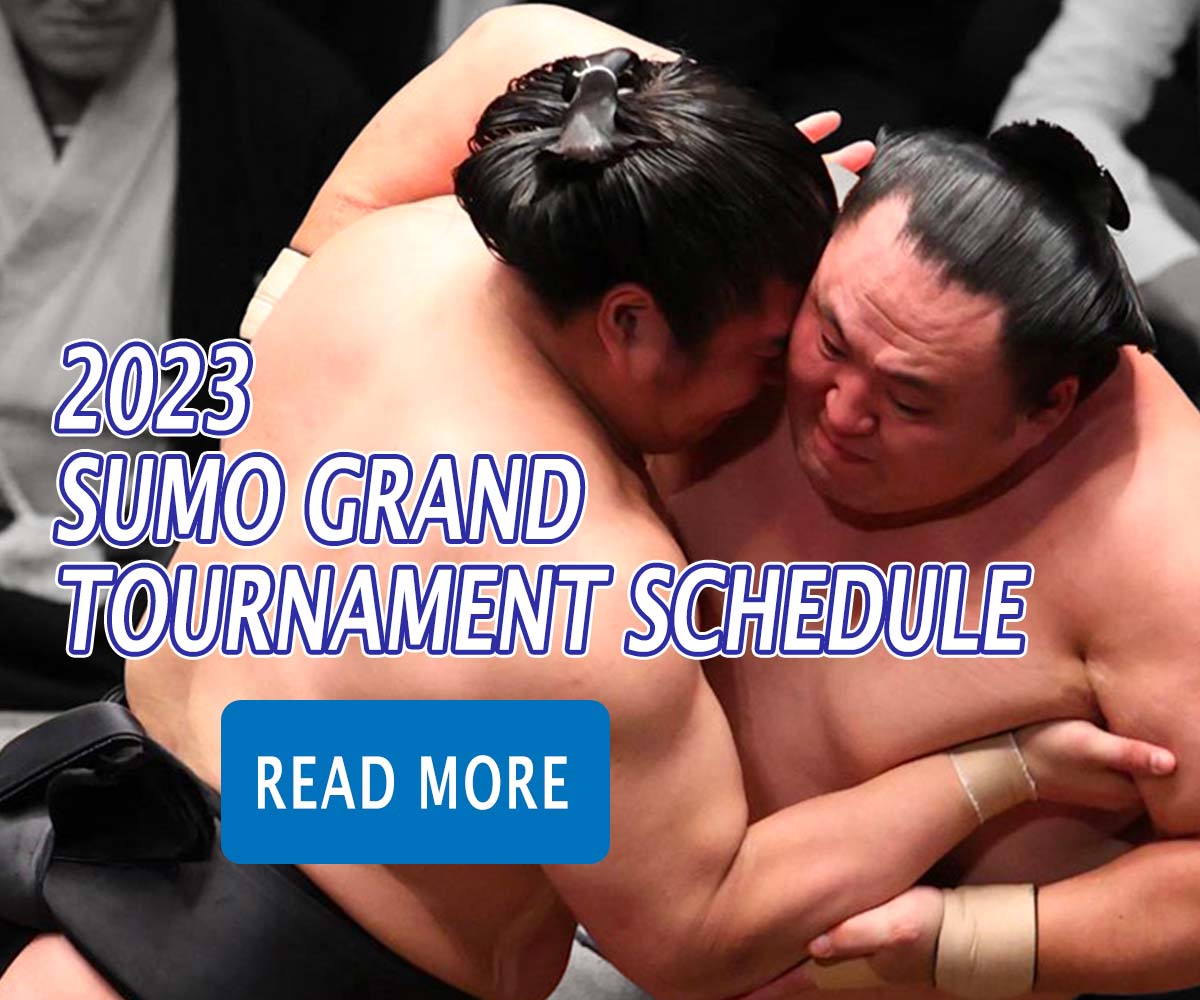 Subscribe to Our Newsletter