Terunofuji Overpowers Tobizaru to Remain Tied for the Lead at Summer Basho
The giant Mongolian used one of his go-to moves to send Tobizaru out over the edge on Day 4 to remain in the Summer Basho lead with four others.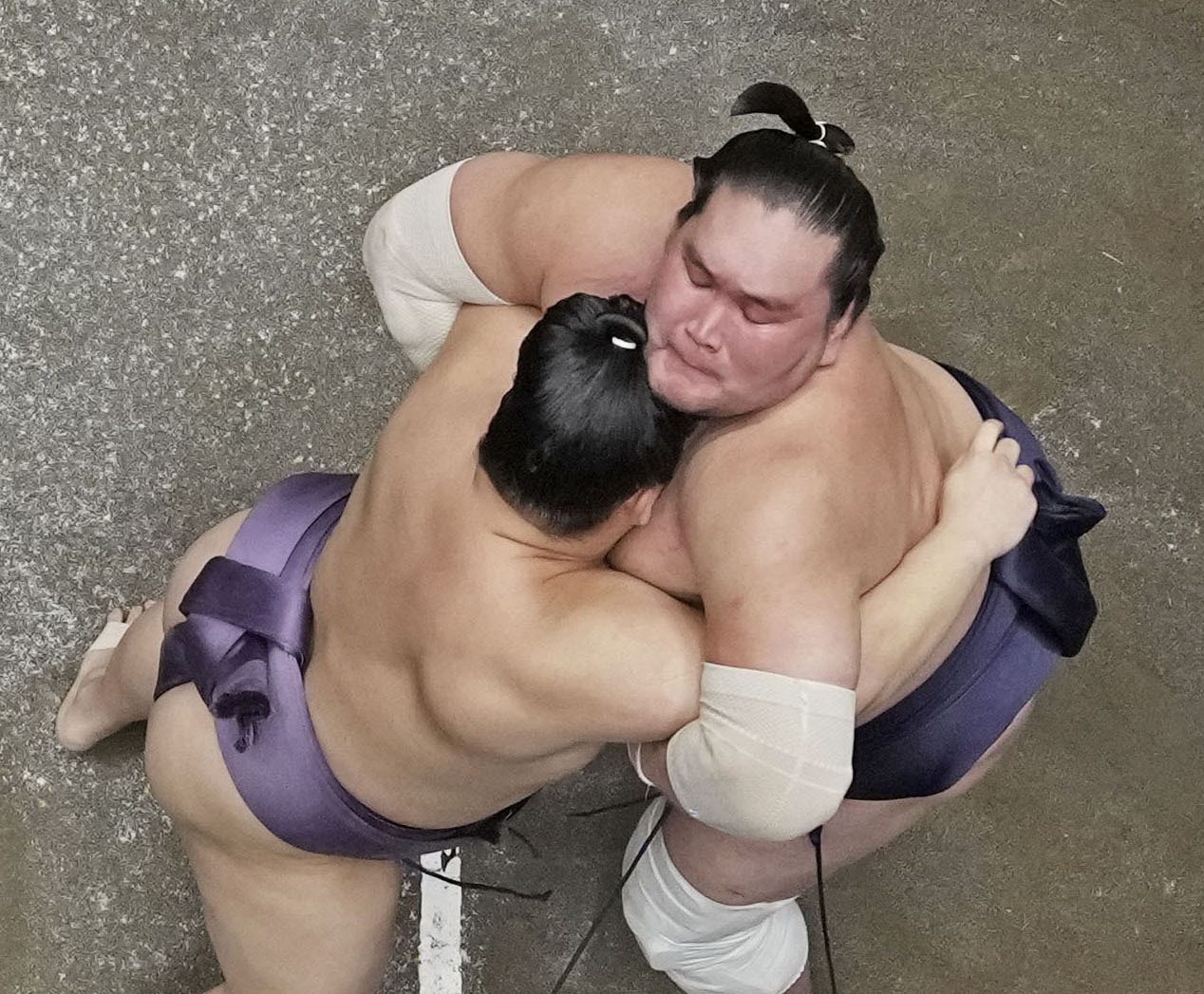 Lone grand champion Terunofuji relied on brute force on Wednesday, May 17 to defeat Tobizaru and stay tied for the lead after four days of the Summer Basho.
In the day's final bout at Ryogoku Kokugikan, Terunofuji got a double outside arm lock on Tobizaru and hoisted the Flying Monkey out over the edge to improve to 4-0 along with four others tied for the early lead.
Once he got the double-arm lock on Tobizaru, there was nothing the No. 3 maegashira could do but step out of the ring to concede the loss and drop to 1-3.
Seven-time champion Terunofuji, who has said he wants to win 10 Emperor's Cups before he retires, has missed all or parts of the previous four tournaments while recovering from knee surgery.
He has looked impressive so far at the 15-day Summer Grand Sumo Tournament. But all eyes will be on how his knees hold up in the second half of the tournament.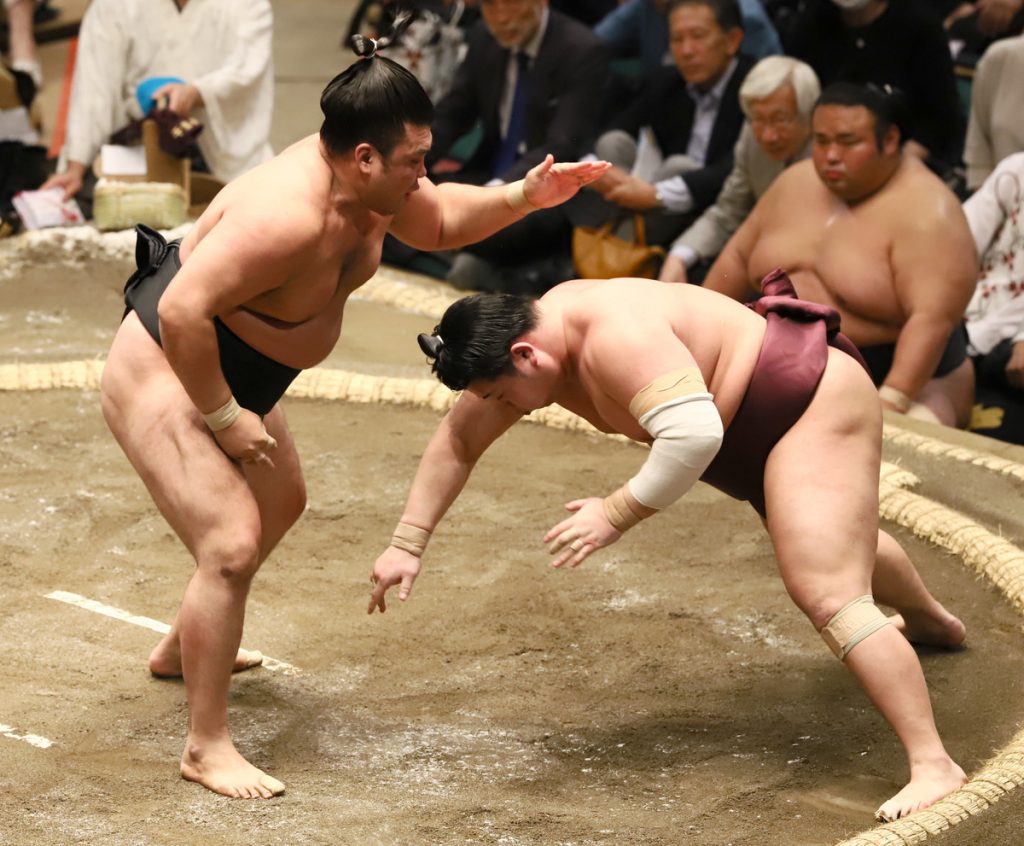 Kiribayama Wins Rematch with Nishikifuji
In other major bouts, ozeki promotion hopeful Kiribayama and Nishikifuji needed a rematch after they both stepped out at the same time in their first bout.
In the do-over, sekiwake Kiribayama made no mistake when he swatted down the winless No. 3 maegashira to pick up his third win against one loss.
Kiribayama, who needs 10 wins to earn consideration for promotion to ozeki, lost to Abi on the previous day. Therefore, it was important for the Michinoku stable wrestler to get back in the win column.
Sekiwake Daieisho, who is also chasing promotion to ozeki, used his powerful arm thrusts to send Shodai (1-3) to the edge. He then dodged to his side and swatted down the komusubi to stay undefeated at 4-0.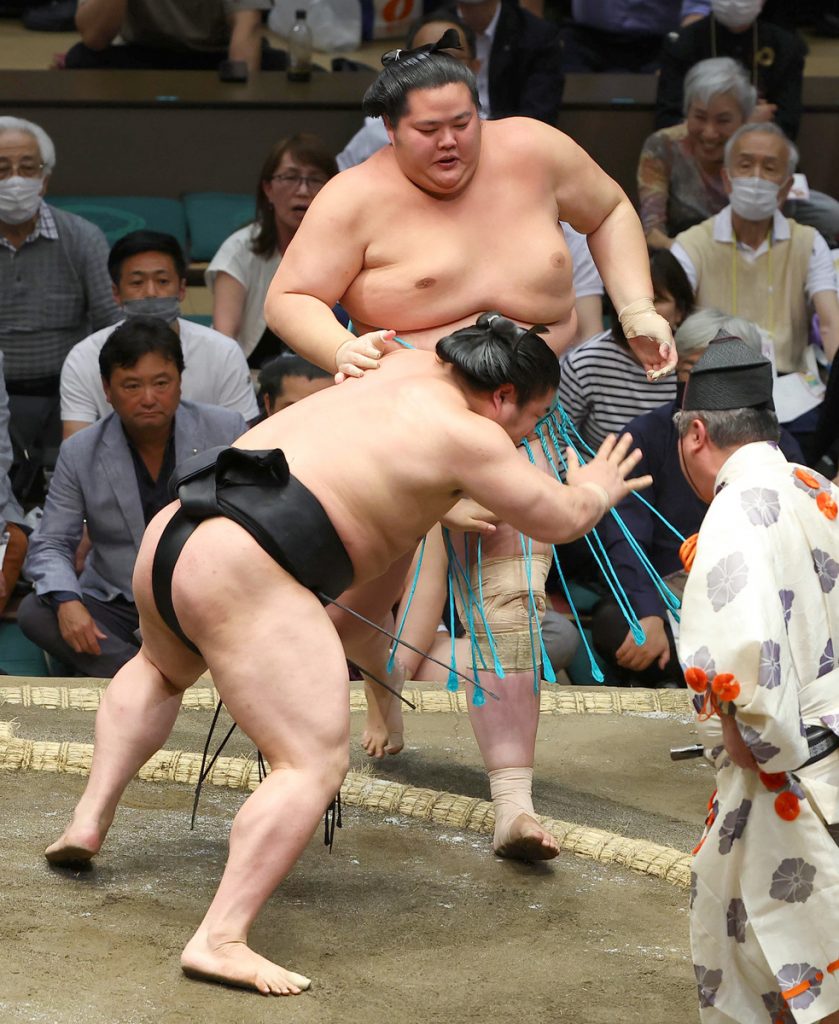 Wakamotoharu Stays Unbeaten at Summer Basho
Not to be forgotten in the talk about future ozeki is Wakamotoharu. The sekiwake debutante fought off an arm throw at the edge and shoved out komusubi Kotonowaka (3-1) to remain perfect at 4-0.
A strong result in this tournament would put Wakamotoharu right in the discussion for promotion to ozeki. He went 9-6, 10-5 and 10-5 in his previous three tournaments.
Lone ozeki Takakeisho, who needs eight wins to maintain his rank, dodged to his side at the face-off and swatted down Endo to improve to 3-1. No. 2 maegashira Endo, who was completely fooled by his opponent's move, remains winless at 0-4.
No. 14 maegashira Asanoyama quickly got a right hand in on Oho and shoved the No. 16 maegashira out in a matter of seconds to improve to a perfect 4-0.
Oho, who dropped to 1-3, defeated Asanoyama in the March tournament when the former ozeki was in the juryo division, but he was no match for Asanoyama on Day 4.
Asanoyama is back in the elite makuuchi division after a one-year suspension for violating COVID-19 safety measures.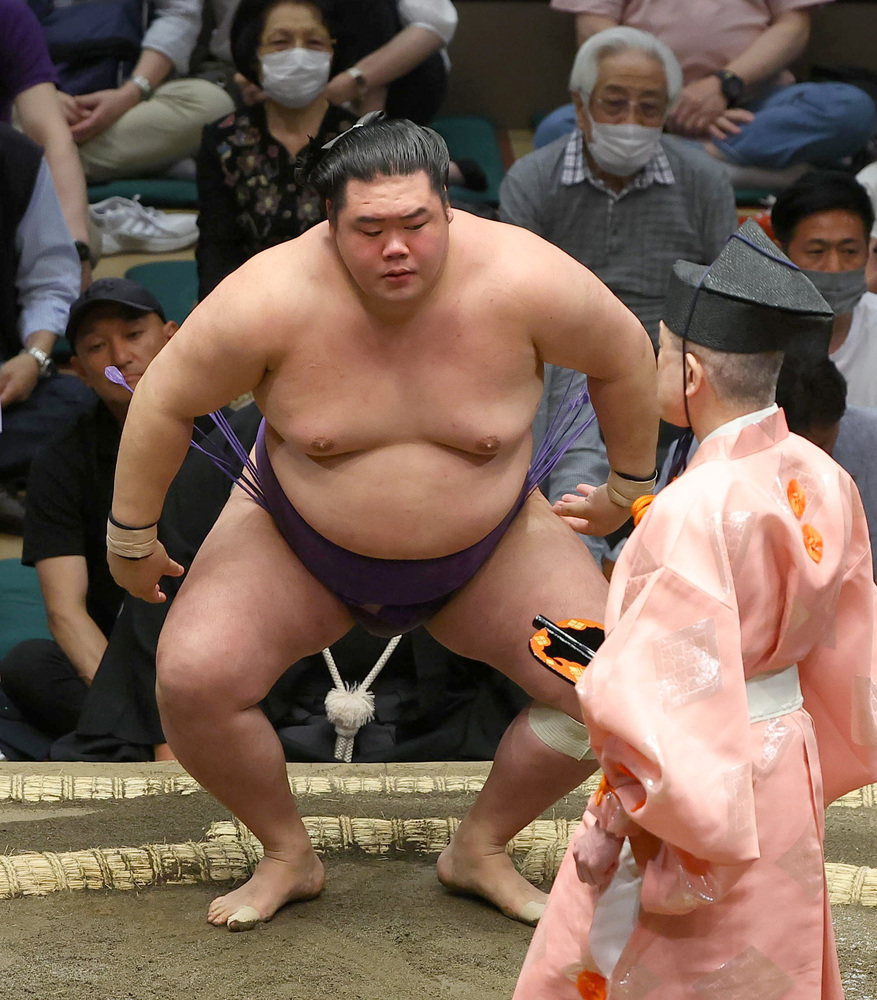 Meisei Keeps Pace with Share of Lead
No. 6 maegashira Meisei also stayed tied for the lead at 4-0 when he got a left-hand grip on the belt of Hokutofuji and forced the No. 7 maegashira out over the edge for his third loss against a lone win.
Mongolian sekiwake Hoshoryu shoved Abi out to recover from a setback on the previous day to improve to 3-1. Top maegashira Abi dropped to 1-3.
No. 5 maegashira Kinbozan (2-2), the first pro sumo wrestler from Kazakhstan, bounced back from a loss on the previous day. He got the upper hand on former ozeki Mitakeumi (2-2) and pushed the No. 6 maegashira out.

Author: Jim Armstrong
The author is a longtime journalist who has covered sports in Japan for over 25 years. You can find his articles on SportsLook.