Terunofuji Withdraws from New Year Basho as Lone Ozeki Takakeisho Tops the Rankings
Hobbled by knee injuries, Mongolian-born yokozuna Terunofuji is forced to sit out his second straight tournament. The title chase appears wide open.
When the New Year Grand Sumo Tournament begins on Sunday, January 8 at Tokyo's Ryogoku Kokugikan, Terunofuji, the sport's top-ranked wrestler, will be absent.
Grand champion Terunofuji decided on Friday to sit out the 15-day tournament as he recovers from surgery to both knees last October.
It's another setback for the injury-plagued 31-year-old from Mongolia who has missed all or part of three grand sumo tournaments in eight meets since making his debut as a yokozuna in September of 2021.
Terunofuji also missed the entire Kyushu tournament in November due to the surgeries and his career remains very much in doubt heading into the new year.
He hasn't won a tournament since May of 2022 when he went 12-3. And whether he can return to peak form is anyone's guess.
His withdrawal means sole ozeki Takakeisho will be the highest-ranked wrestler for the January 8-22 basho.
Former ozeki Mitakeumi and Shodai were demoted following two straight losing records last year.
Shodai, who went 6-9 in the November tournament, drops down to sekiwake while Mitakeumi, also 6-9 in Fukuoka, falls all the way down to No. 2 maegashira.
Wide-Open Field for New Year Basho
With Terunofuji hobbled by injury, the tournament is wide open to whoever happens to be in good form.
Takakeisho went 12-3 in the November meet. If he is able to win the New Year Basho with 14 or 15 wins, he will gain consideration for promotion to yokozuna.
Given Terunofuji's uncertain future, sumo officials will be eager to fill the void at the top if Terunofuji is unable to come back.
Up-and-coming grapplers Wakatakakage and Hoshoryu remain at the sekiwake rank where they are joined by former ozeki Takayasu, who went 12-3 and 11-4 in his previous two tourneys.
Kotonowaka and Wakamotoharu, the brother of Wakatakakage, both won promotion to the fourth-highest rank of komusubi for the first time.
Meisei, who previously fought as a No. 2 maegashira, also moves up to komusubi after going 9-6 the last time out. Mongolian Kiribayama is the fourth komusubi.
What Will Abi Do For an Encore?
Abi, the surprise winner of the November tournament after winning a rare three-way playoff on the final day, moves up to No. 3 maegashira from No. 9.
He will be looking to follow up a superb performance last time when he went 12-3 before beating Takayasu and Takakeisho in the playoff.
But it's always tough for a tournament winner to come back and defend his title from the previous tournament.
There were six different winners in the six tournaments in 2022, so the only consistency is unpredictability, if that makes sense.
One wrestler who will not be in the running is Mongolian and July 2022 tournament winner Ichinojo. The Japan Sumo Association suspended the No. 7 maegashira from the New Year tournament after he was found to have violated COVID-19 related rules in November 2020 and August 2021.
RELATED:
Author: Jim Armstrong
The author is a longtime journalist who has covered sports in Japan for over 25 years. You can find his articles here.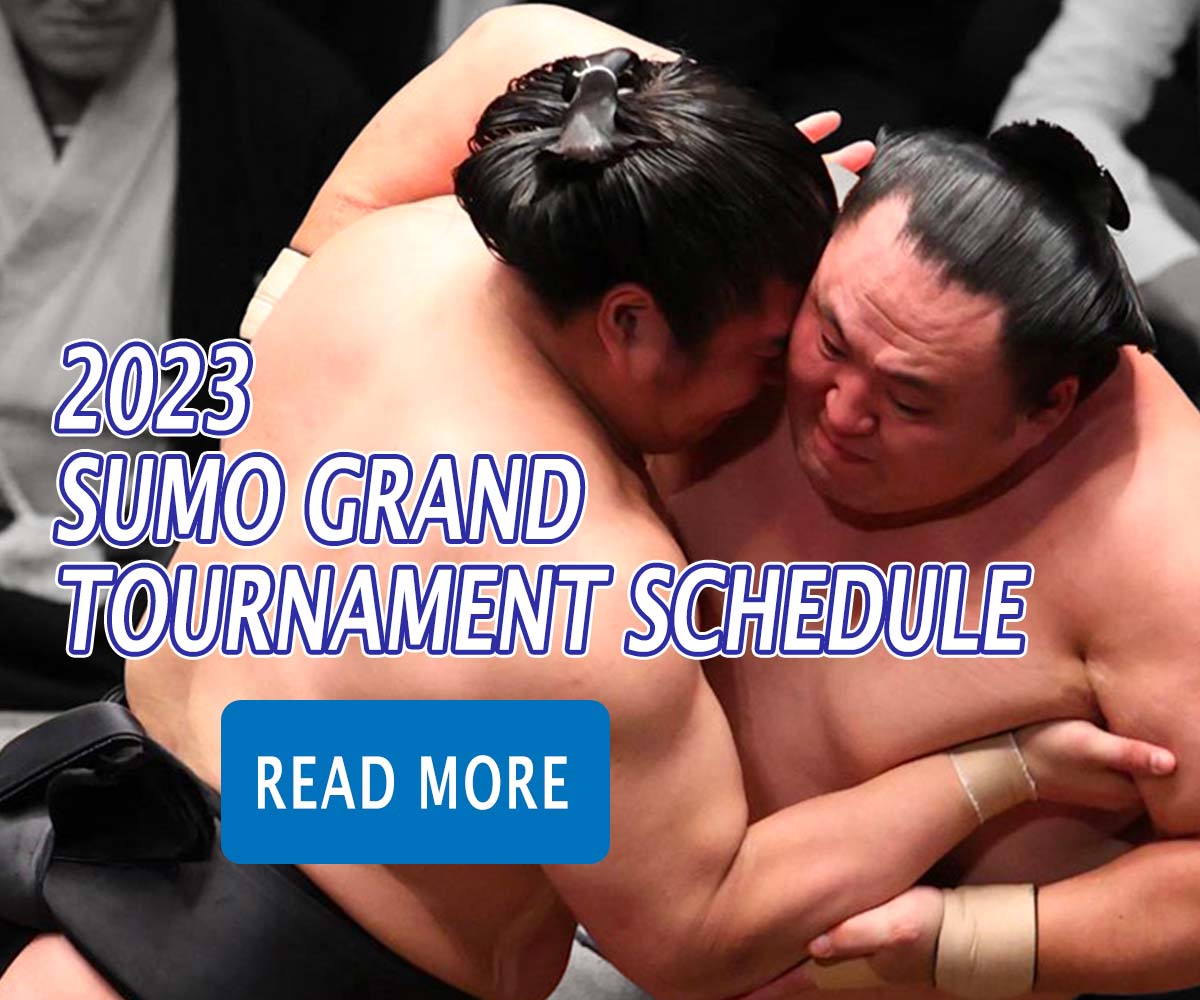 Subscribe to Our Newsletter