Tobizaru Off to Flying Start with Win Over Ozeki Shodai in Kyushu Basho
Making his debut at the komusubi rank, Tobizaru put on an impressive display of sumo for an opening-day win.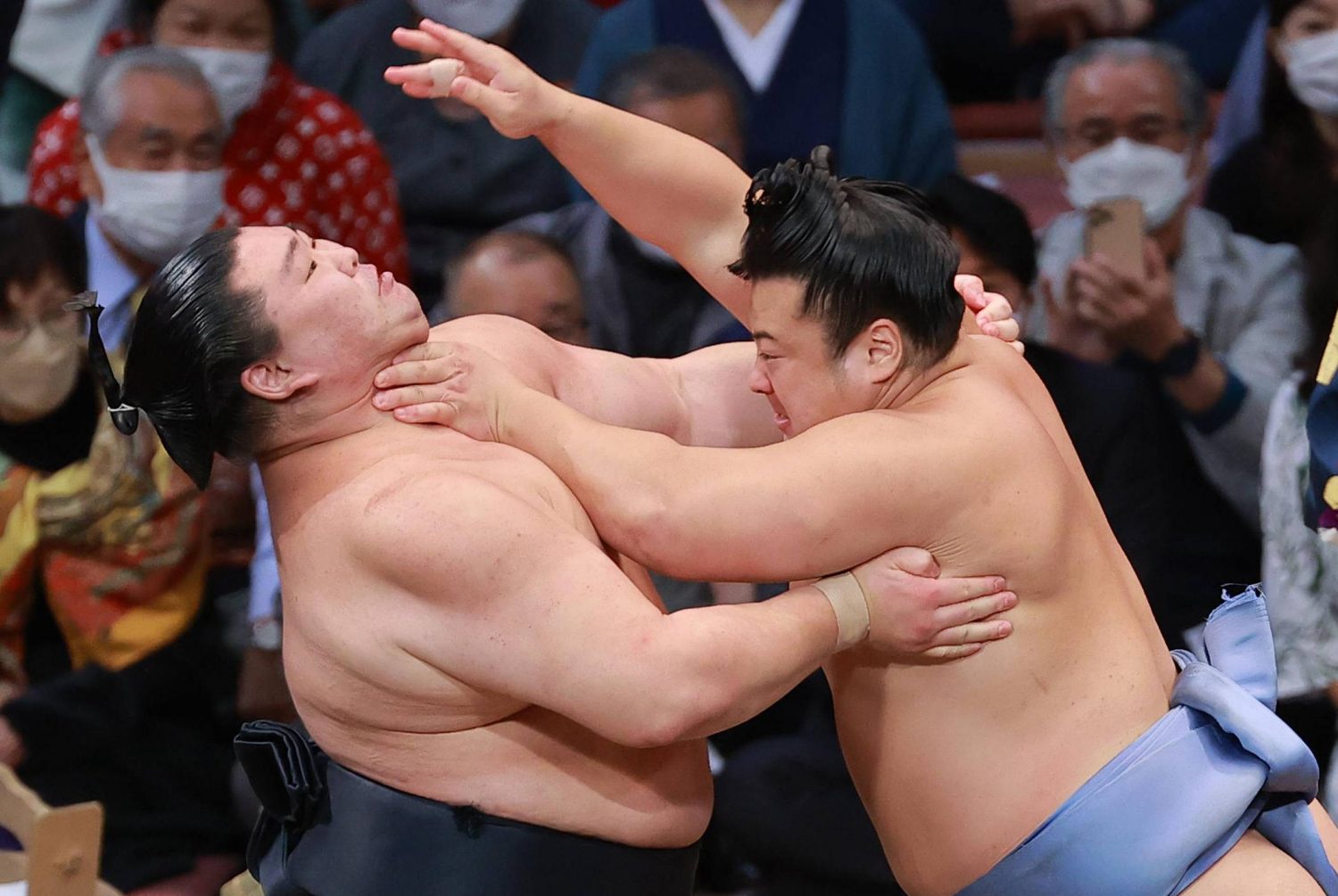 Sumo's Flying Monkey Tobizaru got off to a flying start when he defeated ozeki Shodai on Sunday, November 13, the opening day of the Kyushu Grand Sumo Tournament.
Komusubi Tobizaru, making his debut in the sanyaku ranks, did a superb job of preventing Shodai from getting a grip of his belt and used several powerful arm thrusts to send the ozeki out in the day's penultimate bout at Fukuoka Kokusai Center.
Tobizaru went 10-5 in the Autumn Basho in September and won the Outstanding Performance Award to earn promotion to komusubi, his highest rank ever.
"I was able to use my brand of sumo and move forward," Tobizaru said. "I'm doing my daily practice and just trying to stay confident. The key is to keep moving forward."
Shodai went a disappointing 4-11 in the September tournament and needs a winning record to maintain his ozeki status for the 2023 New Year Basho in January.
If he's unable to get a grip of his opponent's belt, Shodai seems unable to come up with a Plan B and will need to resolve his one-dimensional approach.
In the day's final bout, Takakeisho used his trademark thrusting technique to send komusubi Daieisho out over the straw ridge to avoid a sweep of the ozeki on opening day.
The win bodes well for Takakeisho, who has a strong history in the Fukuoka meet.
He won this tournament in 2020 with a 13-2 record and in 2018 when he also went 13-2, and comes in full of confidence.
Ichinojo Manhandles Tamawashi
In an all-Mongolian showdown, No. 2 maegashira Ichinojo used a powerful frontal force-out to dispatch September winner Tamawashi.
Ichinojo, who won the July tournament, used his weight advantage to overpower the 37-year-old veteran Tamawashi, who is fighting as a komusubi.
With the absence of yokozuna Terunofuji, the 15-day November meet should be wide open with no clear favorite.
Terunofuji was forced to pull out after having surgery on both knees last month.
The lone yokozuna has been plagued by knee problems throughout his career. Injuries forced him to pull out of the September tournament in the second week.
The seven-time grand tournament winner will finish 2022 with just one title.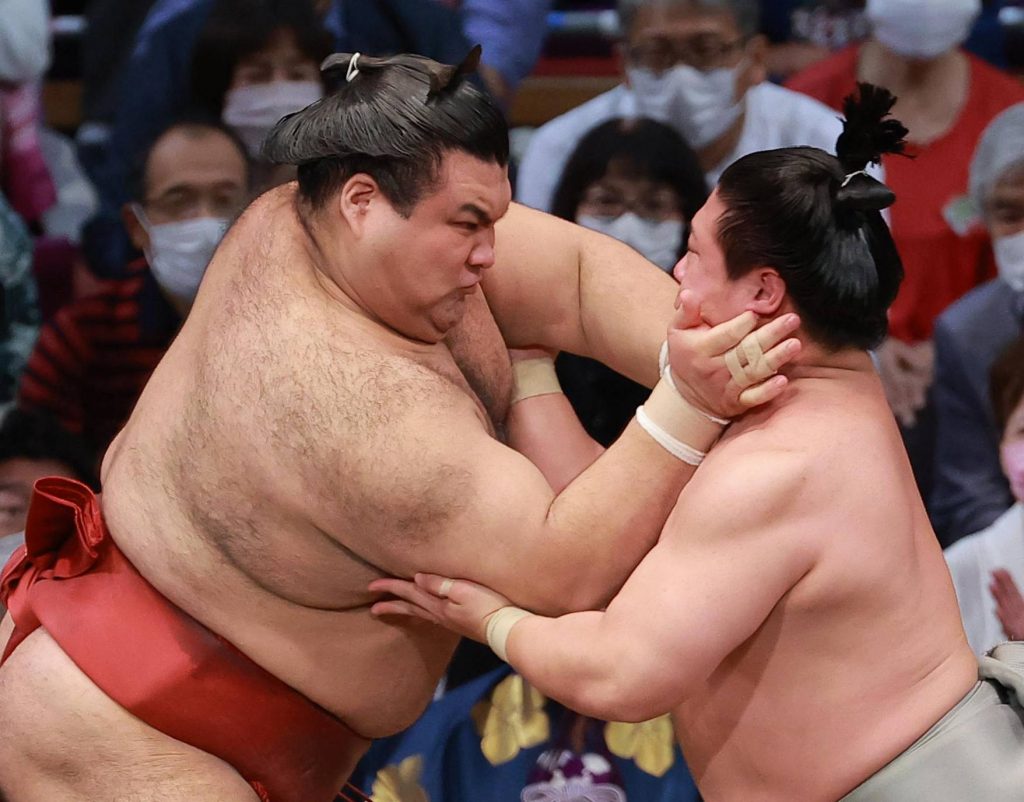 Hoshoryu, Takayasu Among Winners
In other major bouts, sekiwake Hoshoryu displayed superb footwork on the straw ridge when he was pushed back to the edge by Kotonowaka but used a last-gasp thrust-out to defeat the top maegashira.
Top maegashira Takayasu used a barrage of arm thrusts to overpower sekiwake Wakatakakage to pick up a hard-fought victory.
Both men exchanged a series of slaps and thrusts to the upper body, but it was Takayasu who prevailed in a rematch of the opening day of the September 2021 tournament when Wakatakakage won.
Sekiwake Mitakeumi, who is aiming to regain his ozeki status, got off to a winning start when he forced out No. 2 maegashira Meisei with a series of powerful thrusts.
Mongolian komusubi Kiribayama used a textbook under shoulder swing-down to send No. 3 maegashira Ura head over heels for his first win.
No. 5 maegashira Nishikifuji, who went an impressive 10-5 last time out, got a double-handed inside grip on the belt of Nishikigi and hoisted the sixth-ranked maegashira out for the win.
Since winning the juryro division title in May with an 11-4 mark, Nishikifuji has put together two straight 10-5 records in the July and September tournaments.
Further down the ranks, No. 9 maegashira Takanosho was the beneficiary of a reversed decision to defeat Tochinoshin and pick up an opening-day win.
The referee originally ruled that eighth-ranked maegashira Tochinoshin shoved out his opponent but the ringside judges determined that Tochinoshin had stepped out with his right heel before Takanosho went out.
Author: Jim Armstrong
The author is a longtime journalist who has covered sports in Japan for over 25 years. You can find his articles here.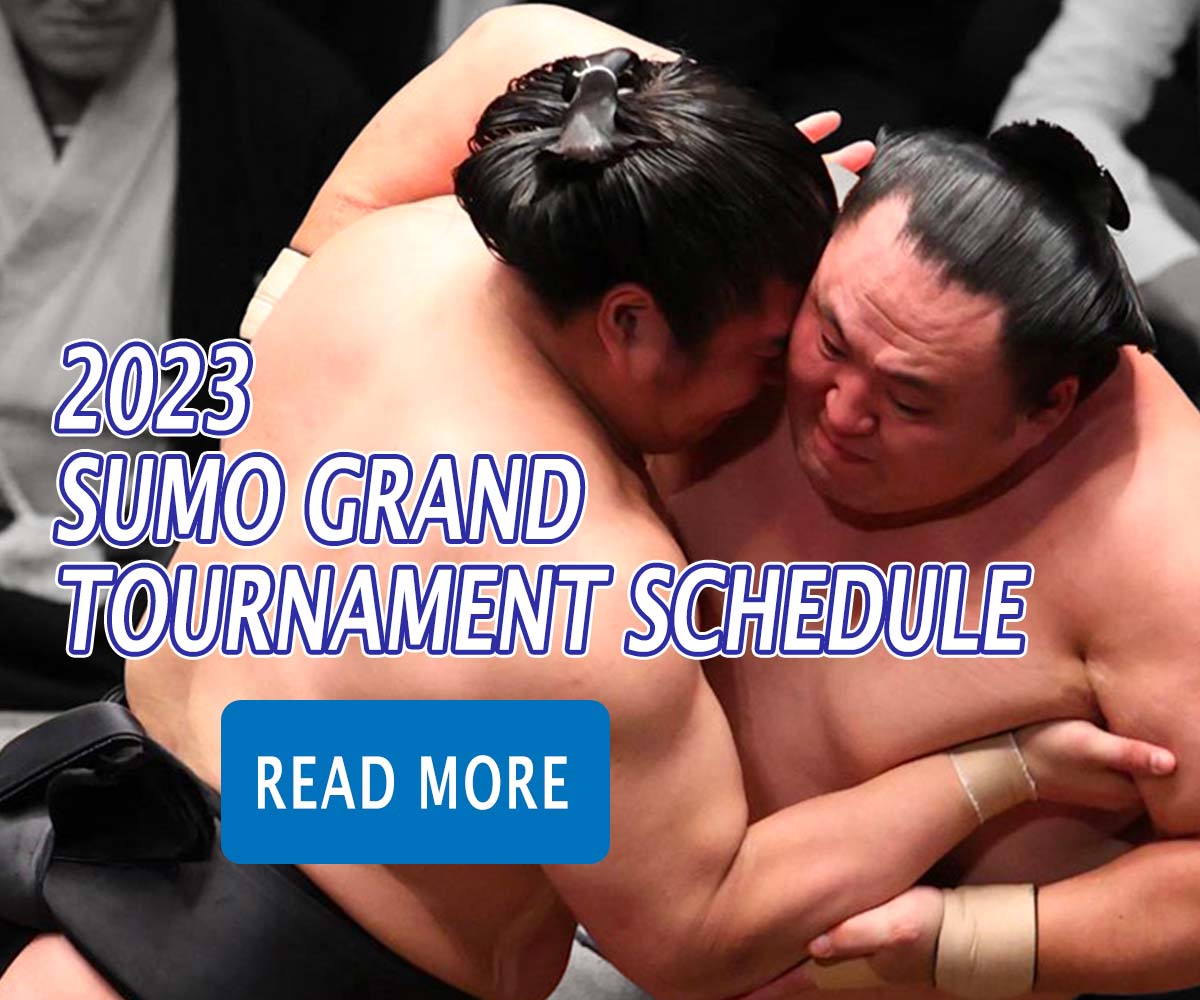 Subscribe to Our Newsletter