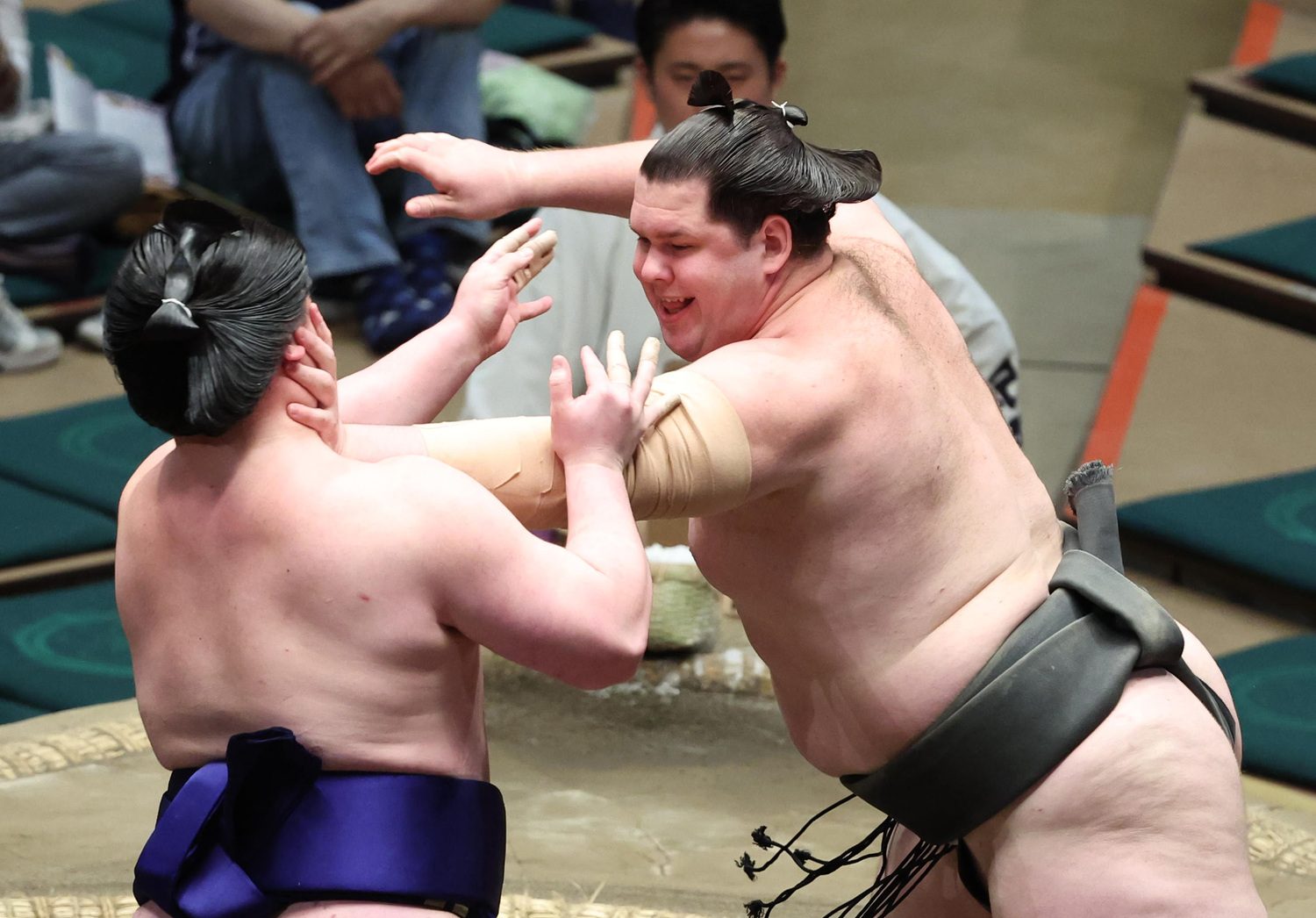 NAGOYA ― Making his debut in the upper echelons of Japan's ancient sport, Ukraine's first professional sumo wrestler will be carrying the added weight of concern for his compatriots and loved ones back home.
Serhii Sokolovskyi, who goes by the ring name Shishi, grew up in Melitopol, a city in southern Ukraine that has been under Russian control since March of 2022.
The 26-year-old keeps in constant contact with his parents by phone while updating them on his fledgling sumo career in Japan.
Good news came in May when he was promoted to the sport's second-highest division of juryo, meaning he will compete for the entire 15 days at the Nagoya Grand Sumo Tournament, which starts on Sunday, July 9.
The promotion to sekitori status also means he will draw a comfortable monthly salary for the first time which he plans to use to help his parents.
"People in Ukraine are having a hard time," Shishi told reporters at a press conference following the announcement of his promotion to juryo. "Now that I've reached the level of sekitori, I will do my best to help my mom and dad."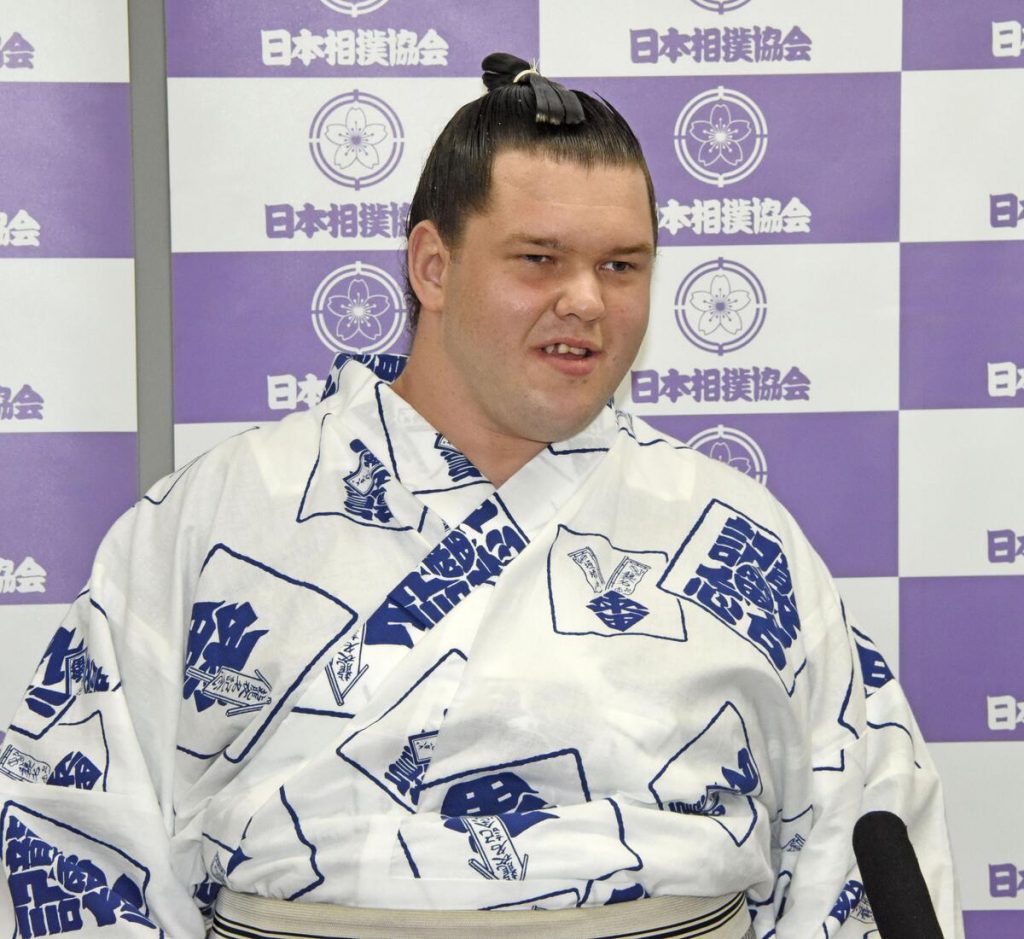 Sumo Challenge: The Jump from Makushita Division to Juryo Division
Going from the third-highest division of makushita to the second-highest juryo rank is a huge step for sumo wrestlers. In addition to the salary, you also get significant privileges.
Shishi has been going through a rigorous training regimen in Nagoya under the watchful eye of stablemaster Ikazuchi, former komusubi Kakizoe.
"This time he will fight for 15 days and encounter a lot of new things," Ikazuchi was quoted as saying by Sports Nippon. "There will be a lot of difficult challenges so I want him to prepare well."
Shishi will fight as a No 12 juryo wrestler. The juryo division has 28 wrestlers ranked 1 to 14 on both the east and west sides.
Shishi isn't the only foreign wrestler in juryo. There are also several Mongolians as well as Russia's Roga, who is ranked No 2.
The Ikazuchi stable's Nagoya training facility is a stone's throw from the famed Nagoya Castle. There is a chanko-nabe restaurant next door where the wrestlers feast on the sumo stew, a robust hot pot filled with vegetables and plenty of protein.
But there is also a 24-hour McDonald's next door, which Shishi has been known to frequent.

At a recent training session, Shishi commented on the oppressive July heat of Nagoya, saying he is not a fan of the muggy conditions. But that's something that all wrestlers in Nagoya will have to contend with.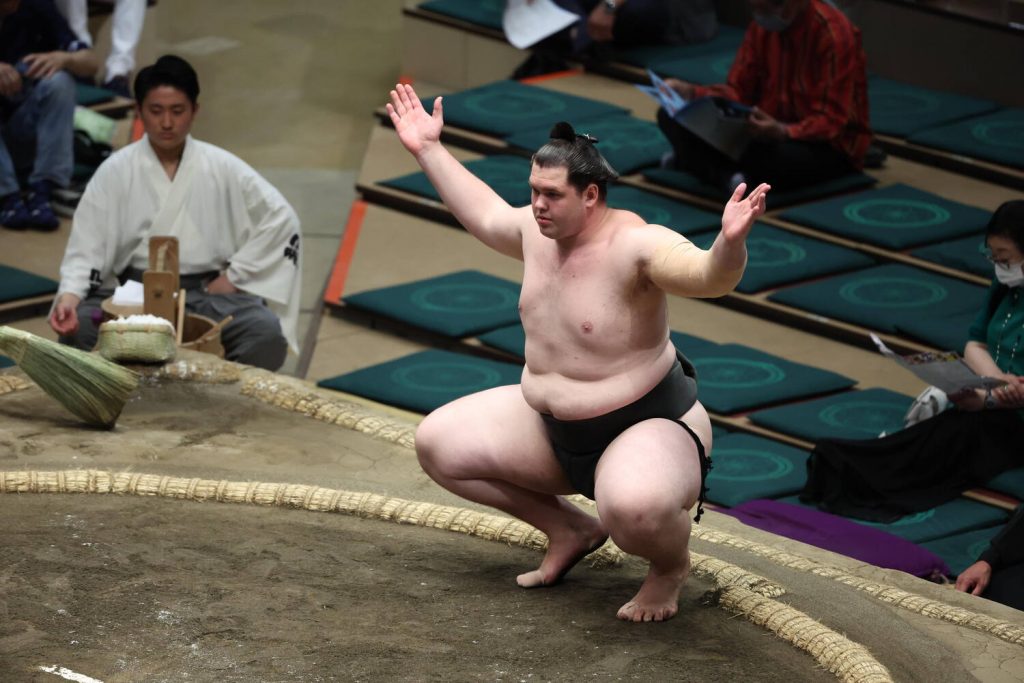 Shishi's Career Path
Shishi made his debut in the lowest jonokuchi division in 2020 when he posted a 6-1 record.
Sumo wrestlers ranked in the divisions below juryo are considered to be in training and receive a small allowance instead of a salary.
After his impressive debut, he was promoted to the next highest division of jonidan for the Autumn Basho in September of 2020, again finishing with a 6-1 record.
In November 2020, he moved up to sandanme and once more went 6-1, a result he repeated in January of 2021.
Following the 2021 New Year Basho, Shishi made the jump to the third-highest makushita division.
Initially, Shishi did well in makushita, wrapping up winning records in his first three tournaments at that level.
But it wasn't all smooth sailing. He struggled mightily when he went just 1-6 in November of 2022.
In that tournament his opponents easily fought off his thrusting attack and took advantage of his inability to grasp the belt. What's worse is Shishi appeared to lose his composure on several occasions, responding with desperate slaps to the head.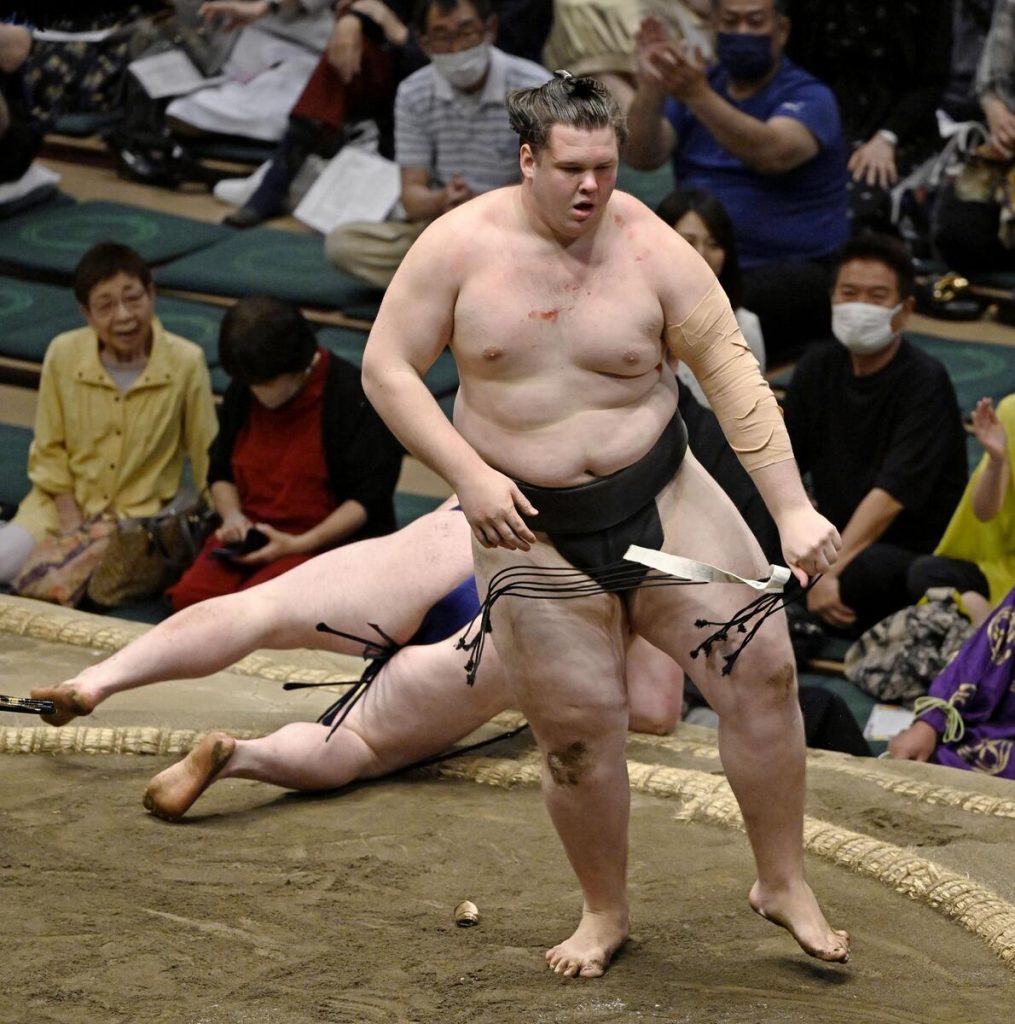 Breakthrough Performances in Sumo
Shishi bounced back from his struggles in November of '22, going 5-2 in January of 2023. Then he followed that up with 6-1 records in the next two basho to earn promotion to juryo in May.
In an interview with reporters, Shishi commented on his promotion to juryo. "It took a long time," Shishi said. "I was hoping it would be faster."

He added, "I reached makushita quickly but it's difficult, every opponent in makushita is tough."
That, no doubt, will be the same in the juryo division.
"The juryo division is often called the biggest turning point in a wrestler's life," NHK sumo announcer Raja Pradhan said. "Juryo are regarded as full-fledged riskishi, and reaching that level opens the door to a completely different landscape."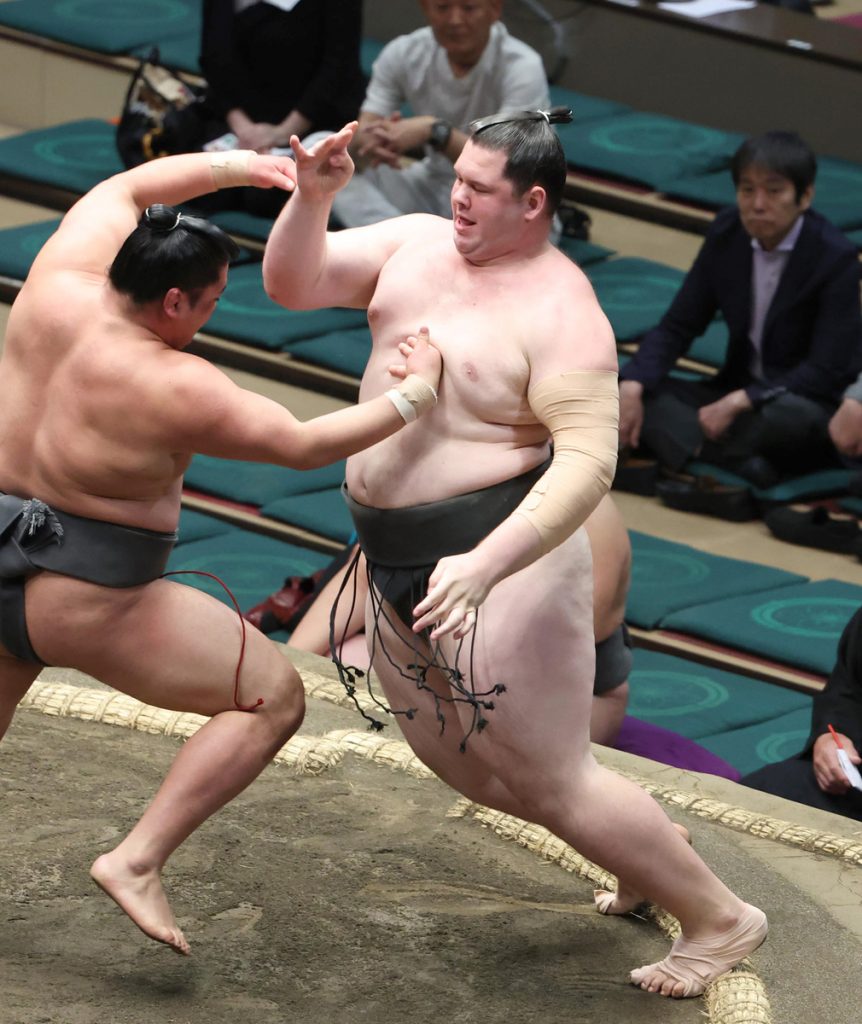 Shishi Needs to Master Techniques
At 6-foot-3 (191 centimeters) and 366 pounds (166 kilograms), Shishi has a considerable size advantage over his opponents. But as he found out in the makushita division, a wrestler can't just rely on his size.
He has to master grappling techniques as well as thrusting ones. Shishi's most common moves so far are oshidashi (push-out), yorikiri (force-out), hatakikomi (slap-down) and the occasional uwatenage (overarm throw).
Shishi began wrestling at the age of 6 and won many amateur tournaments. He made the switch to sumo at the age of 15 and won the European championship and was runner-up in the 2018 World Sumo Championships.
Sumo in Japan has been dominated by Mongolian wrestlers in recent years with the likes of Hakuho and Terunofuji taking home the lion's share of Emperor's Cups.
That said, sumo's strict, hierarchical regimens are not easy for foreigners to adjust to. Several Westerners from the United States and Canada have tried but have failed, unable to endure the menial, and often humbling, tasks required of lower-ranked wrestlers.
But there has been a steady influx of wrestlers from Eastern European countries like Georgia, Bulgaria, Estonia and Russia.
Of all these, Kotooshu of Bulgaria was the most successful, reaching the second-highest rank of ozeki in 2006.
Sumo Tournament Target for Shishi
As the war wages on in his homeland, Shishi will continue to do his best to move up the ranks and give back to those at home who have supported him.
Shishi hopes to post a winning record with at least eight wins in Nagoya. His long-term goal will be to reach the elite makuuchi division, home to the sport's biggest names.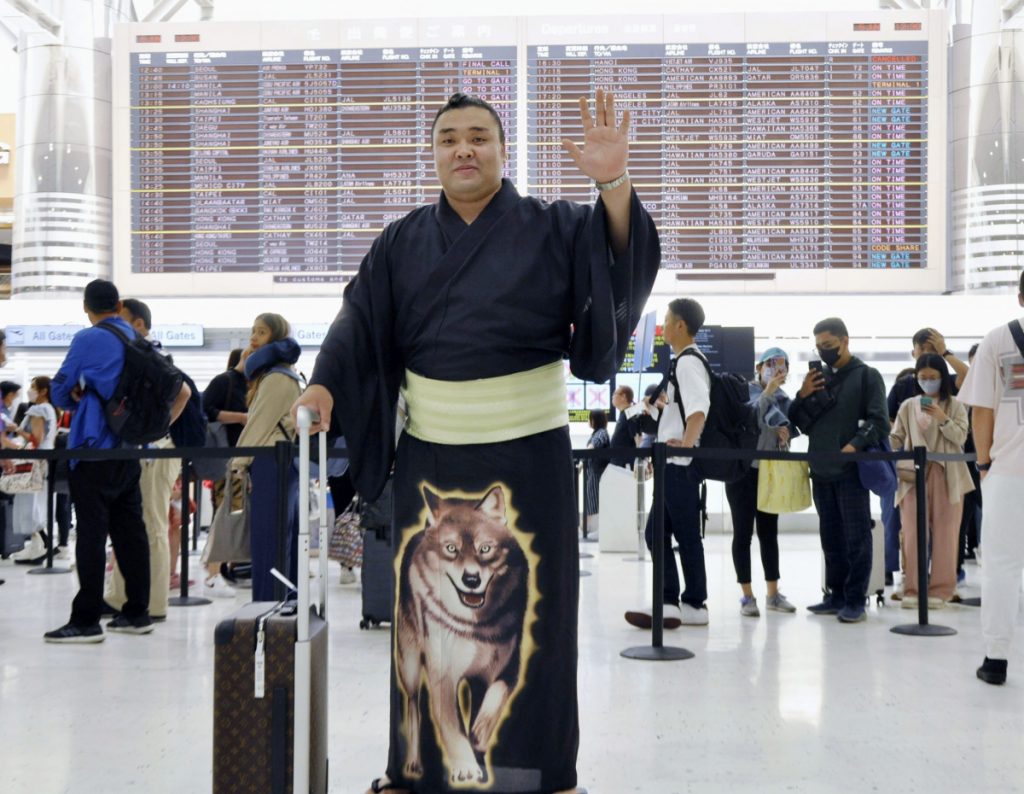 Five Things to Watch For at the Nagoya Basho
Kirishima's Ozeki Debut
Kirishima, formerly Kiribayama, will make his much-anticipated debut at sumo's second-highest rank of ozeki.
It will be interesting to see how Kirishima handles the pressure. Given the lackluster performances of ozeki wrestlers like Takakeisho, and former ozeki Shodai and Mitakeumi, it is important for sumo to have a strong ozeki who challenges for the Emperor's Cup.
Kirishima is the sixth Mongolian-born ozeki. He had an 11-4 record at the Summer Grand Tournament in May, won by yokozuna Terunofuji.
Kirishima captured his first top-division championship in March and has 34 wins over his past three tournaments as either a komusubi or sekiwake, one more than the standard promotion benchmark of 33.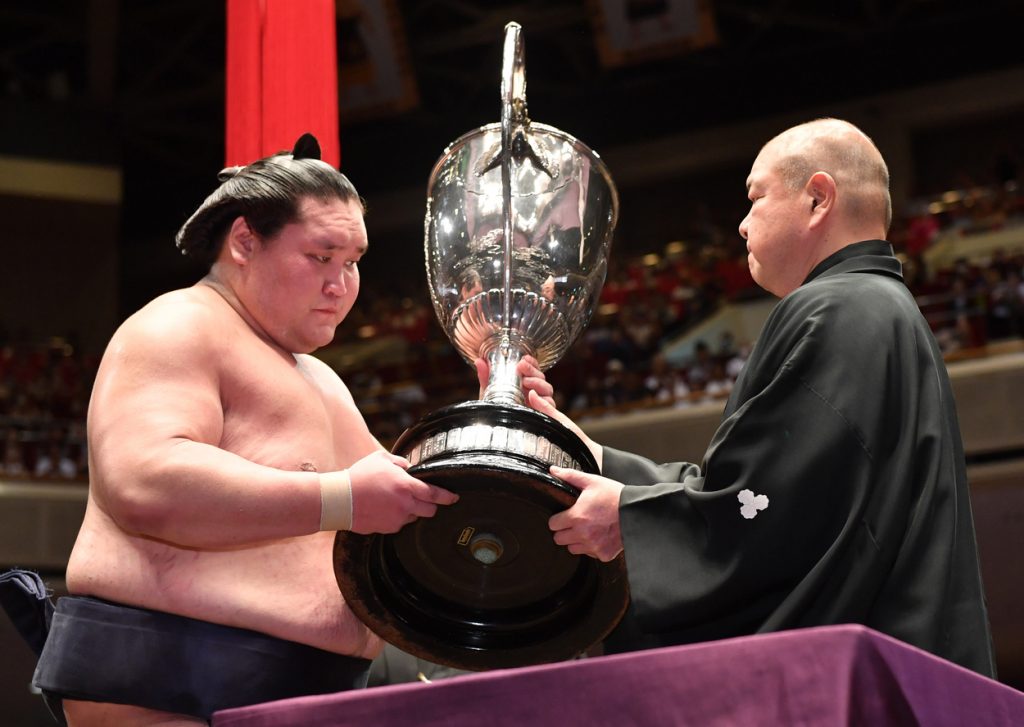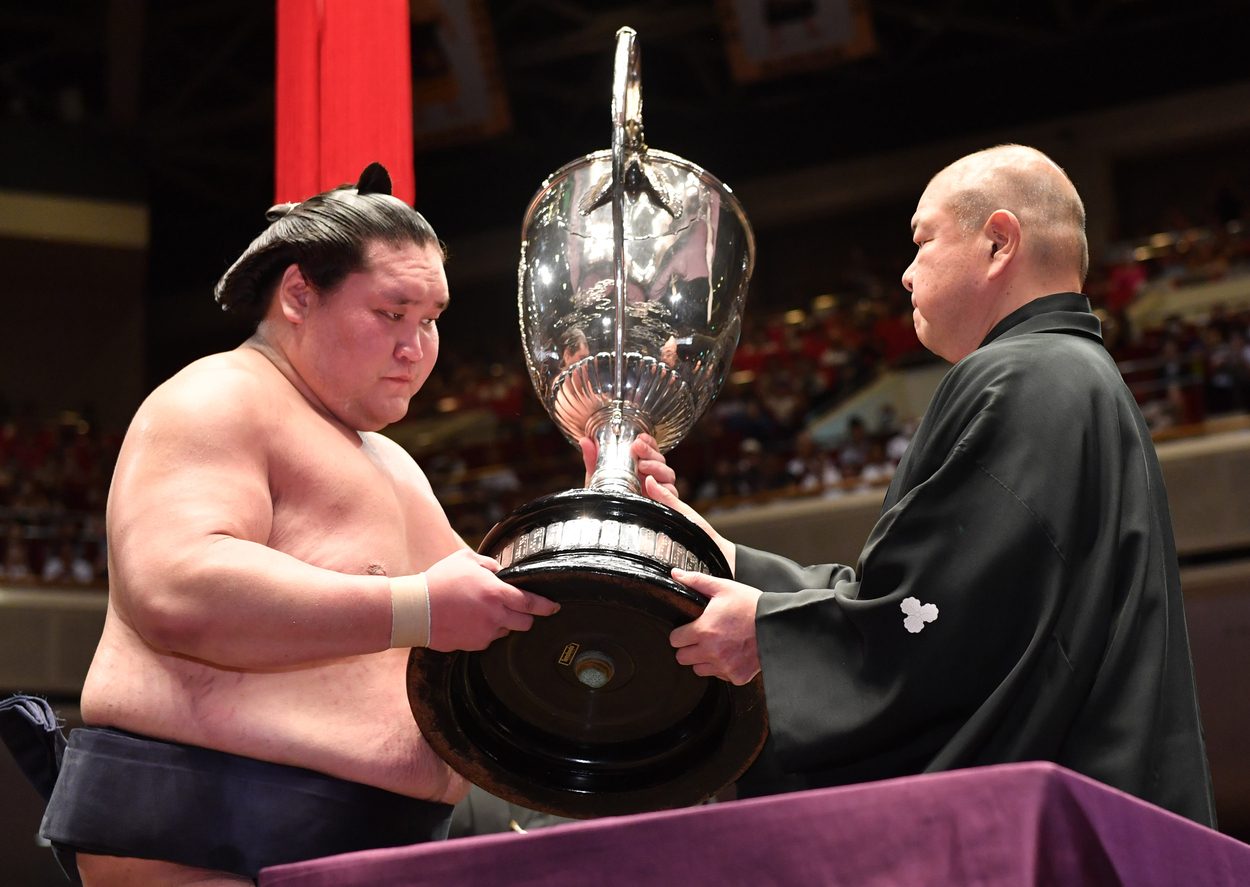 Terunofuji's Continued Recovery
After a prolonged absence due to injury, Terunofuji exceeded expectations when he won the Summer Basho with a 14-1 record.
Can the yokozuna continue with this dominant run?
His only loss of the May tournament came on Day 9 against Meisei. Other than that, he was rarely pushed to the brink and was in control for most of his bouts.
When Terunofuji is on his game he is tough to beat. But given his absences over the past year one has to be concerned about his level of fitness in the stifling Nagoya heat.
And his heavily bandaged knees that have seen multiple surgeries are a constant worry.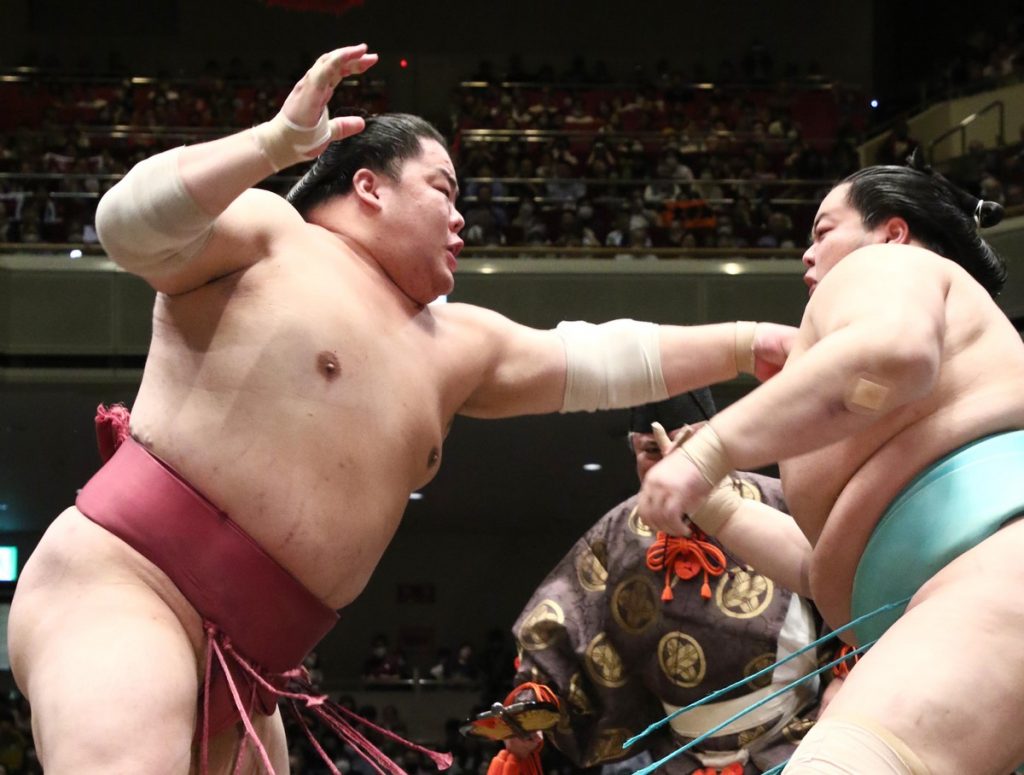 Other Ozeki Hopefuls
There are several wrestlers in the upper ranks who hope to follow in the footsteps of Kirishima and earn promotion to ozeki.
Sekiwake wrestlers Daieisho and Wakamotoharu have put up good numbers of late and could garner consideration for promotion to ozeki with strong performances in Nagoya.
Daieisho has gone 12-3 and 10-5 in his last two tournaments. If he was to earn 11 wins in Nagoya, that would put him at the promotion benchmark of 33 wins over three basho.
Wakamotoharu comes into the July event on the back of 11-4 and 10-5 records in his previous two outings. He would need at least 12 wins this time out to earn consideration for promotion.
Then there is Mongolian sekiwake Hoshoryu. He is in the exact same position as Wakamotoharu, needing 12 wins.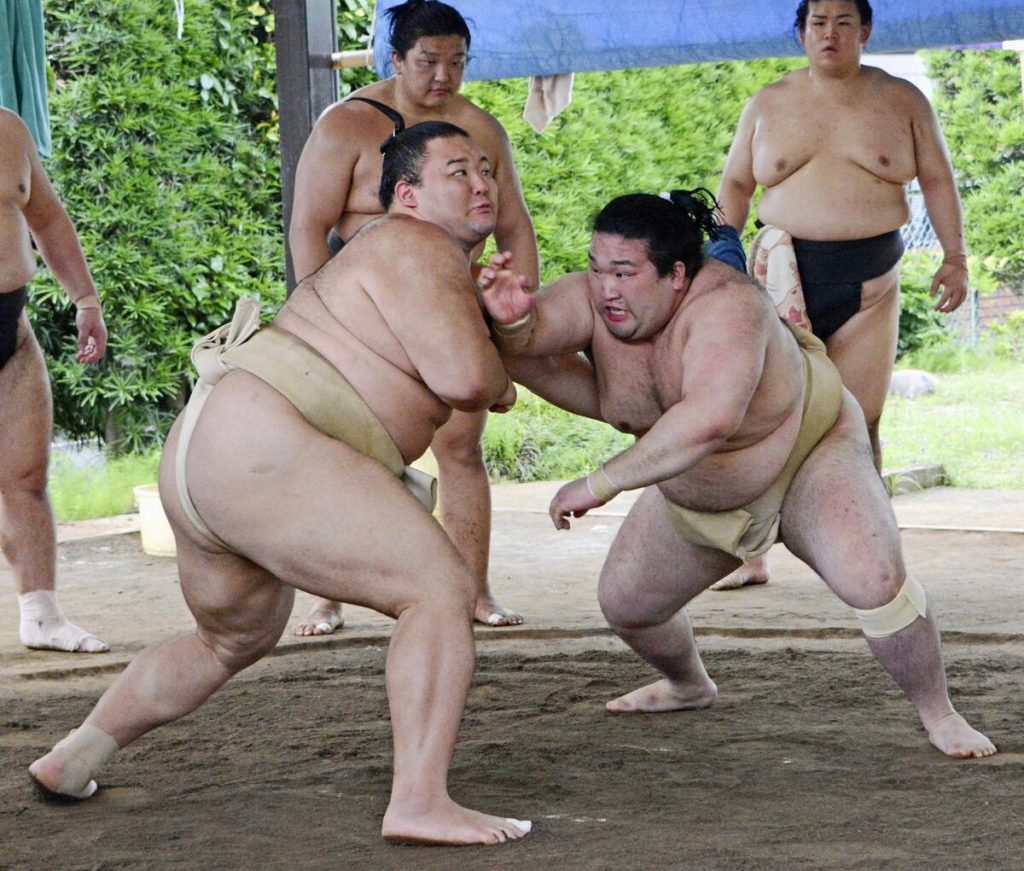 Asanoyama's Comeback
After being suspended for a year for violating COVID-19 safety measures, former ozeki Asanoyama made a spectacular comeback in the Summer Basho with a 12-3 record.
He compiled that record as a No 14 maegashira and has moved up to No 4 for this tournament.
Asanyoyama looked dominant in the early part of the May Basho and should be able to contend for the title again.
He is a fan favorite and his bouts tend to garner the highest TV ratings.
Asanoyama seems to savor being in the spotlight and is eager to move further up the rankings.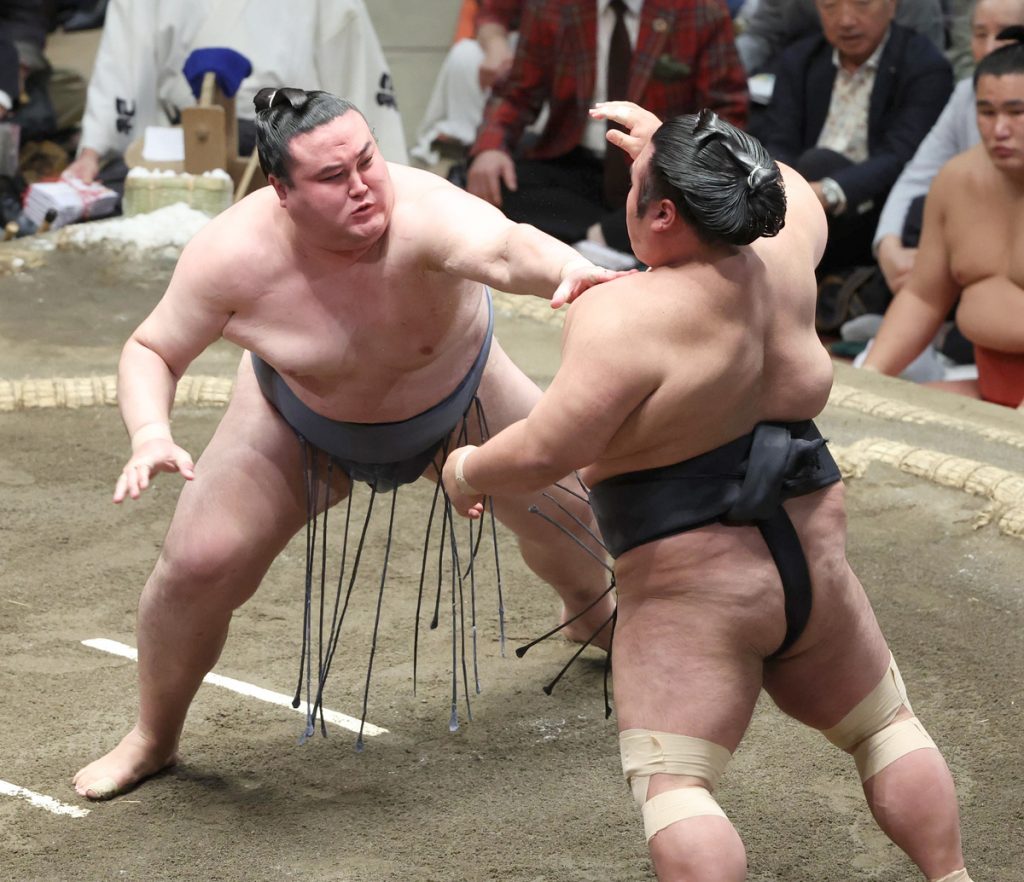 Can Kinbozan Bounce Back?
After going an impressive 11-4 in his debut in the makuuchi division in March, Kazakhstan's first sumo wrestler suffered a setback in the May tourney.
Fighting at a higher rank in the Summer Basho, No 5 maegashira Kinbozan had a disappointing 4-11 record, including five straight losses to close out the tourney.
Kinbozan has dropped back down to No 10 maegashira for Nagoya and is hoping to post at least eight wins or better.

Author: Jim Armstrong
The author is a longtime journalist who has covered sports in Japan for over 25 years. You can find his articles on SportsLook.