Yoshihito Nishioka Falls in Fourth Round at French Open
Nishioka reaggravated a groin injury in his French Open clash with Tomas Martin Etcheverry. In mixed doubles, Miyu Kato and Tim Puetz reached the semifinals.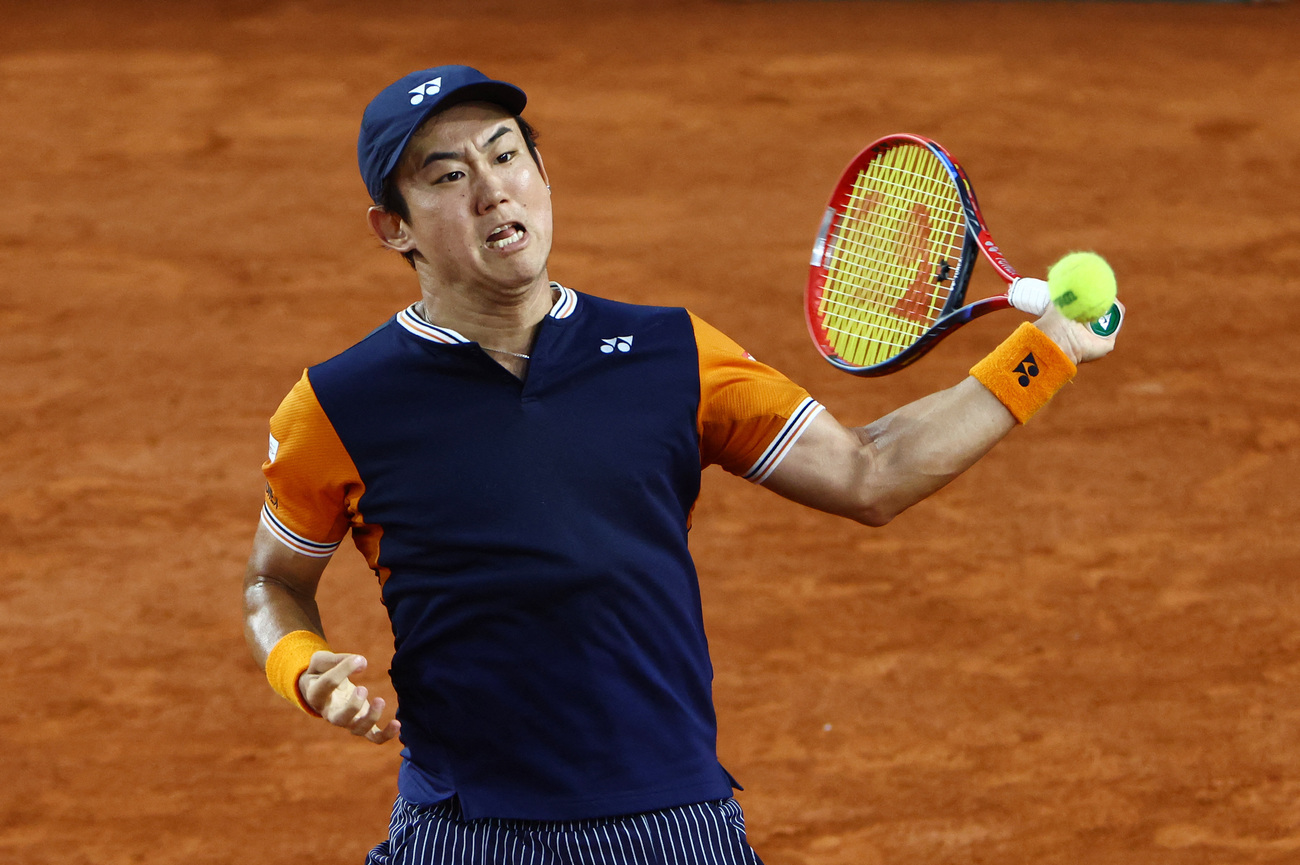 Yoshihito Nishioka dropped a three-set encounter with Argentina's Tomas Martin Etcheverry in the men's singles fourth round at the French Open on Monday, June 5, losing 7-6 (10-8), 6-0, 6-1.
Nishioka also sustained a groin strain in the loss, an injury that he had first dealt with in the run-up to the French Open.
The 27th-seeded Japanese reached the fourth round of the French Open for the first time on Saturday, June 3 by defeating Brazilian Thiago Seyboth Wild in a 3-hour, 38-minute, five-set, third-round match in the French capital.

Two days later, Nishioka experienced groin discomfort in the grueling first set, and he was unable to rally back into contention. The match wrapped up in 2 hours, 4 minutes.
"I unfortunately pulled it at a really crucial moment," Nishioka was quoted as saying by Kyodo News.
The 27-year-old added, "I was wondering if I should retire from the match."

Etcheverry, who is ranked 49th in the world, advanced to play Germany's Alexander Zverev in the quarterfinals.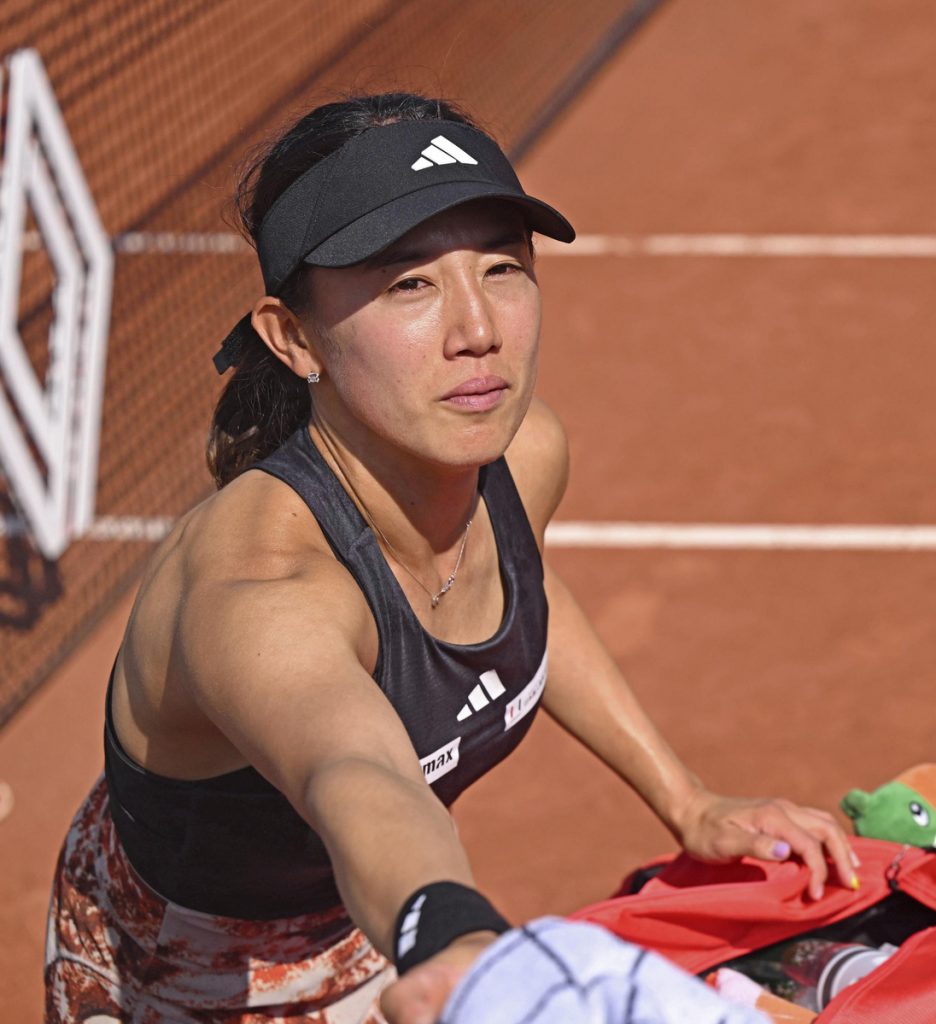 Kato Reflects on French Open Disqualification
In a French Open women's doubles third-round match on Sunday, June 4, Miyu Kato and Indonesia's Aldila Sutjiadi were disqualified after Kato hit a ball that inadvertently pelted a ball girl in the neck.
The much-discussed incident happened between points in the second set on a ball that Kato hit to the opposite side of the court. Kato and Sutjiadi had lost the first set 7-6 (7-1), but were leading 3-1 at the time of the incident.
It prompted a meeting between the tournament referee, the umpire and the Grand Slam supervisors, according to published reports. At first, the umpire, Alexandre Juge, meted out a code violation. He then discussed the incident with the other two tennis officials. And they proceeded to rule that Kato and her partner had defaulted because Kato hit the ball girl with a ball.
The Czech Republic's Marie Bouzkova and Spain's Sara Sorribes Tormo, Kato and Sutjiadi's opponents, complained about the initial ruling.

"They said the girl was bleeding, I thought she isn't. But the referee came down because of their strong appeals and it got overturned," the 28-year-old Kato said, according to Kyodo News.
Djokovic Disqualified in 2020 for the Same Thing
In tennis, there is precedent for an individual or a doubles team to be defaulted (automatic disqualification) for hitting a person with a ball.
For instance, Novak Djokovic accidentally hit a line judge with a ball that wasn't in play in a 2020 US Open men's singles fourth-round match.
BBC Sport described the incident this way: "Djokovic, 33, showed his frustration after losing serve to trail 6-5 against Spain's Pablo Carreno Busta. The Serbian world number one took a ball out of his pocket and hit it behind him, striking the female line judge in her throat."
On Sunday, Kato issued an apology to the ball girl on the court and reiterated her message on Twitter.

"I have received a worldwide outpouring of positive energy, and it has raised my spirits tremendously," the Kyoto native wrote on Twitter. "Now I'm onto the mixed doubles semifinals, where I will use every bit of that positive energy to succeed."
In mixed doubles, Kato and Tim Puetz of Germany reached the French Open semifinals with a 7-6 (7-5), 6-2 over Brazilians Luisa Stefani and Rafael Matos, the 2023 Australian Open champions, in the fourth round on Monday.

Author: Ed Odeven
Find Ed on JAPAN Forward's dedicated website, SportsLook. Follow his [Japan Sports Notebook] on Sundays, [Odds and Evens] during the week, and Twitter @ed_odeven.