EDITORIAL | National Inspiration Shingo Kunieda Receives People's Honor Award
Shingo Kunieda said that he wanted people to 'feel the infinite possibilities of human beings' through his games and also 'see wheelchair tennis as a sport.'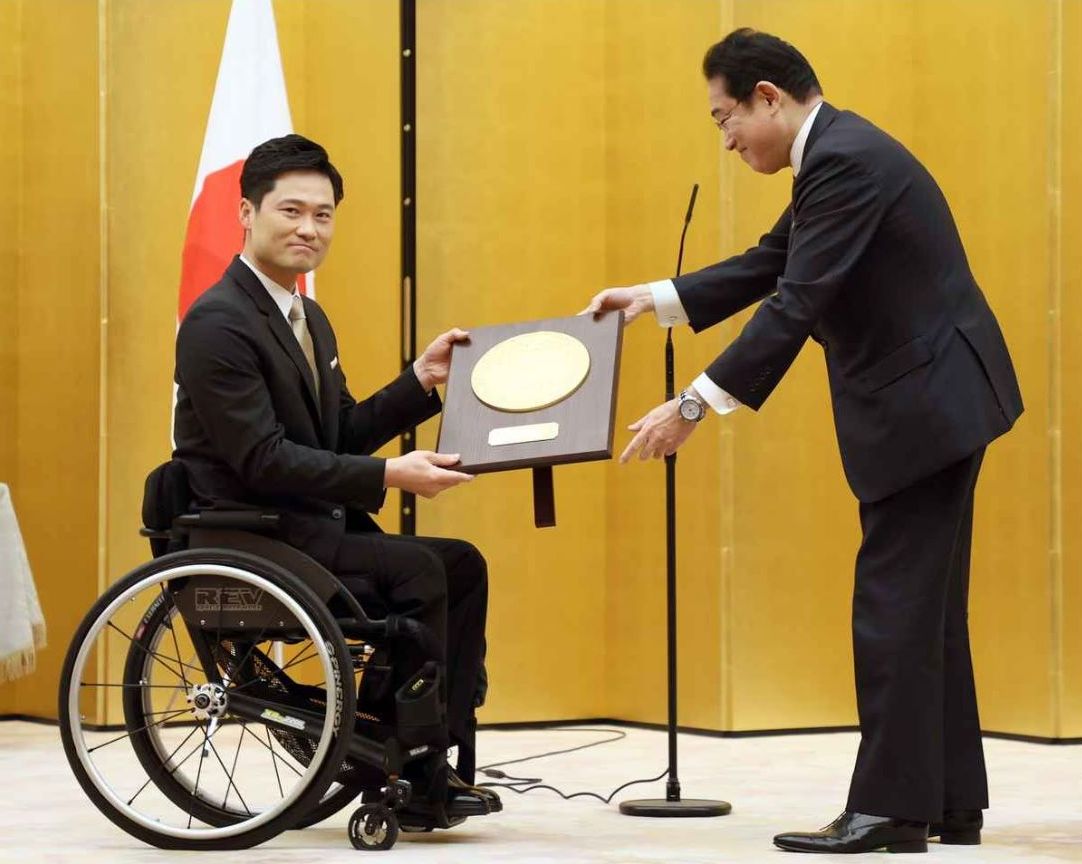 All-time wheelchair tennis great Shingo Kunieda was awarded the People's Honor Award on March 17. He is the first person in the world of para sports to receive this award.

Kunieda won all four major championships in both singles and doubles. In singles play, he completed the career Grand Slam with his first Wimbledon title in 2022. It was the 50th and final major title of his career.
In five consecutive Paralympic Games, he won six medals, four of them gold, another record. He ended his career with 28 major singles titles and 699 career singles match wins. His determination and courage to be the best and his tears of joy when he won at the Tokyo 2020 Olympic and Paralympic Games in August of 2021 still remain vivid in our memories.

We would like to extend our heartfelt congratulations to this national hero whose record will remain engraved in our memories.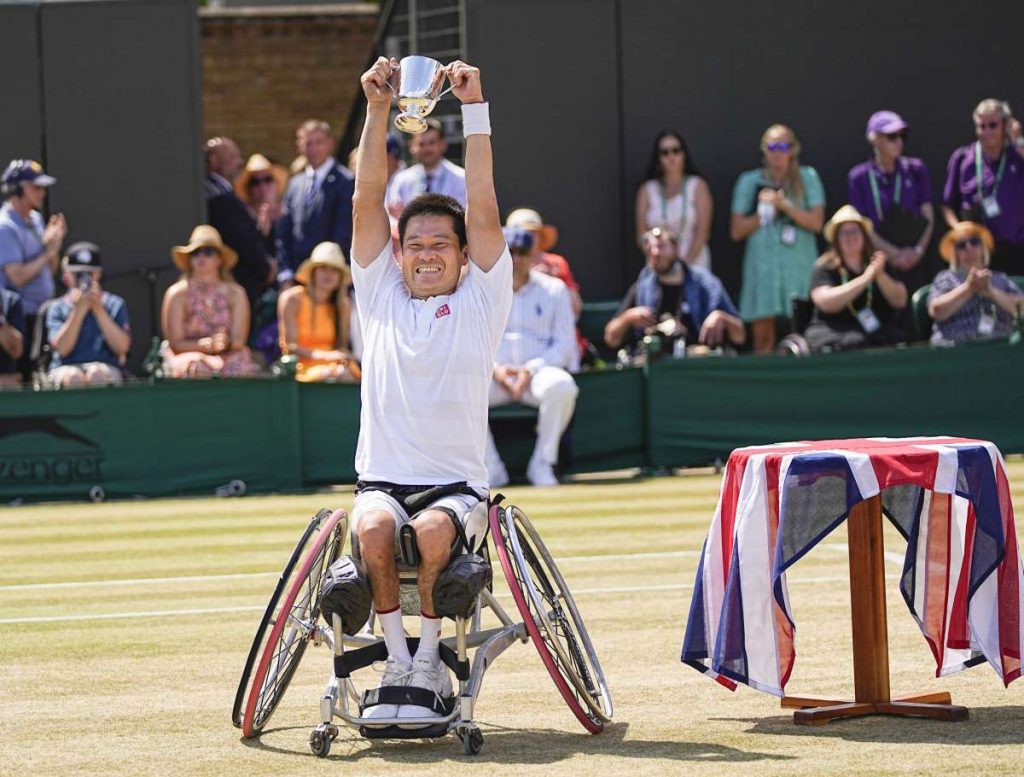 Becoming a Paraplegic and Inspiring Others
At the age of 9, Kunieda was confined to a wheelchair due to a spinal cord tumor. Then he began playing tennis in the sixth grade. He has always felt quite uncomfortable with the words of those around him who praise him for playing tennis in a wheelchair.

"If you have bad eyesight, you wear glasses. If you have bad legs, you play sports in a wheelchair. I never thought it was anything special." These words, also spoken at his retirement press conference in February, were impressive.

During his playing days, he said that he wanted people to "feel the infinite possibilities of human beings" through his games. But he also wished that people would "see wheelchair tennis as a sport."
When he won the doubles championship at the 2004 Athens Paralympic Games, most newspapers that reported his accomplishment carried the story more prominently in the society section than in the sports section. "At the time," Kunieda says, "it was not yet treated as a sport. Instead it was communicated as a form of welfare that had social significance."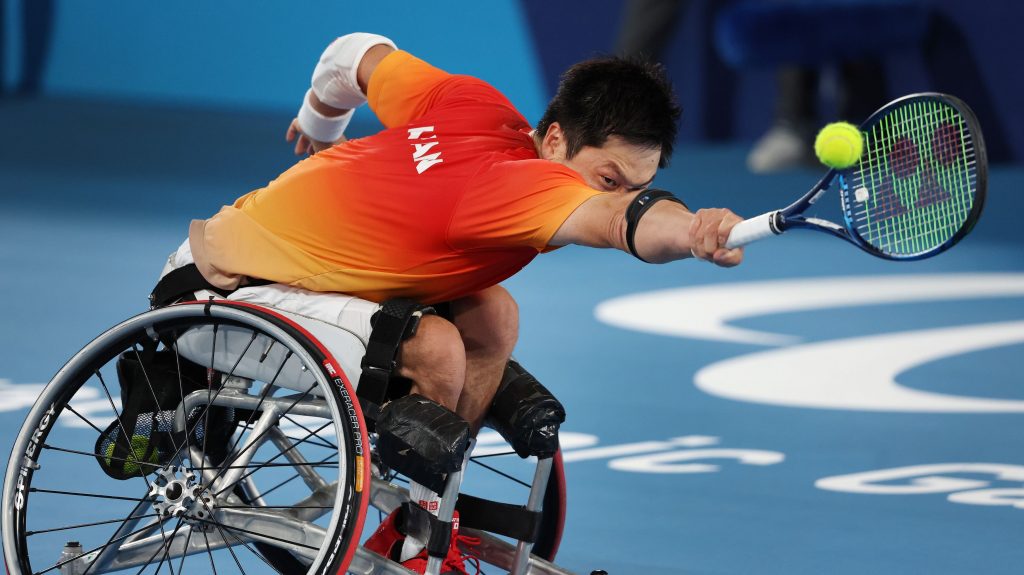 Recognition of Wheelchair Tennis as a Sport
Kunieda's solitary endeavor as a tennis player was also a fight to have wheelchair tennis recognized as a sport.

His flexible chairwork and strong backhand shots quickly raised the level of skill required of other athletes. From that, wheelchair tennis came to be fully appreciated by fans as a sport.

His unprecedented turn to professional tennis in 2009 was also a major achievement, raising the social status of para-athletes. Moreover, it must have inspired hopes and dreams for the generations following him.

People use the word "diversity" every day. Regardless of disability, each person recognizes the other's individuality and highlights their unlimited potential. That would be an ideal world.

Kunieda's People's Honor Award gives us the opportunity to think about the state of society and remember what this unparalleled athlete has been fighting for.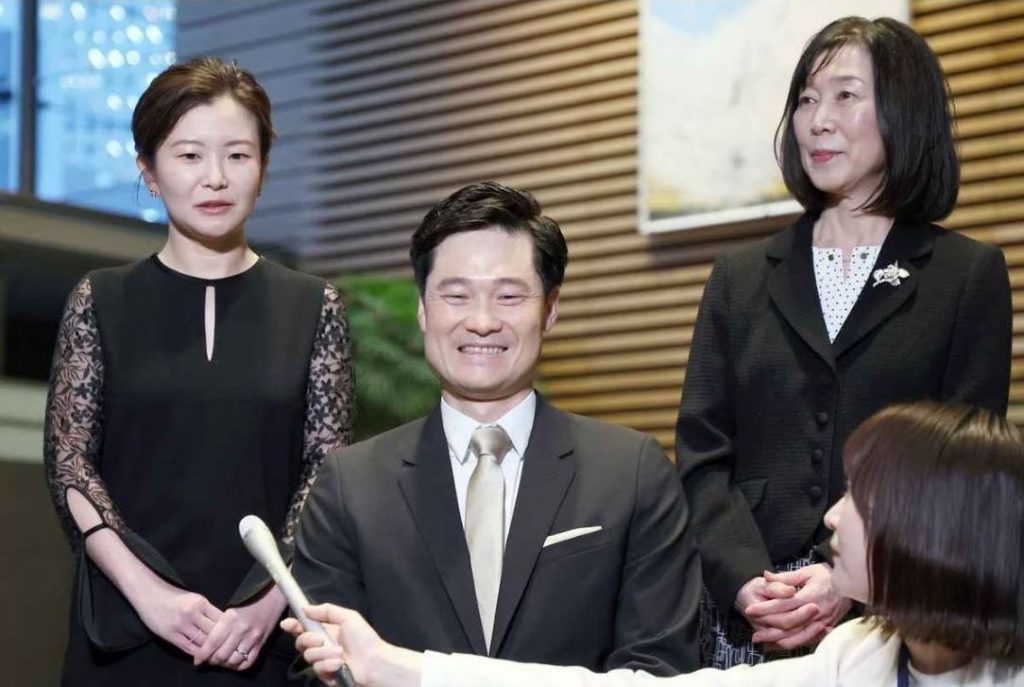 RELATED:
(Read the editorial in Japanese.)


Author: Editorial Board, The Sankei Shimbun