Yuta Watanabe Signs Contract with Brooklyn Nets
The veteran forward, who made his NBA debut with the Memphis Grizzlies in 2018, spent the past two seasons with the Toronto Raptors.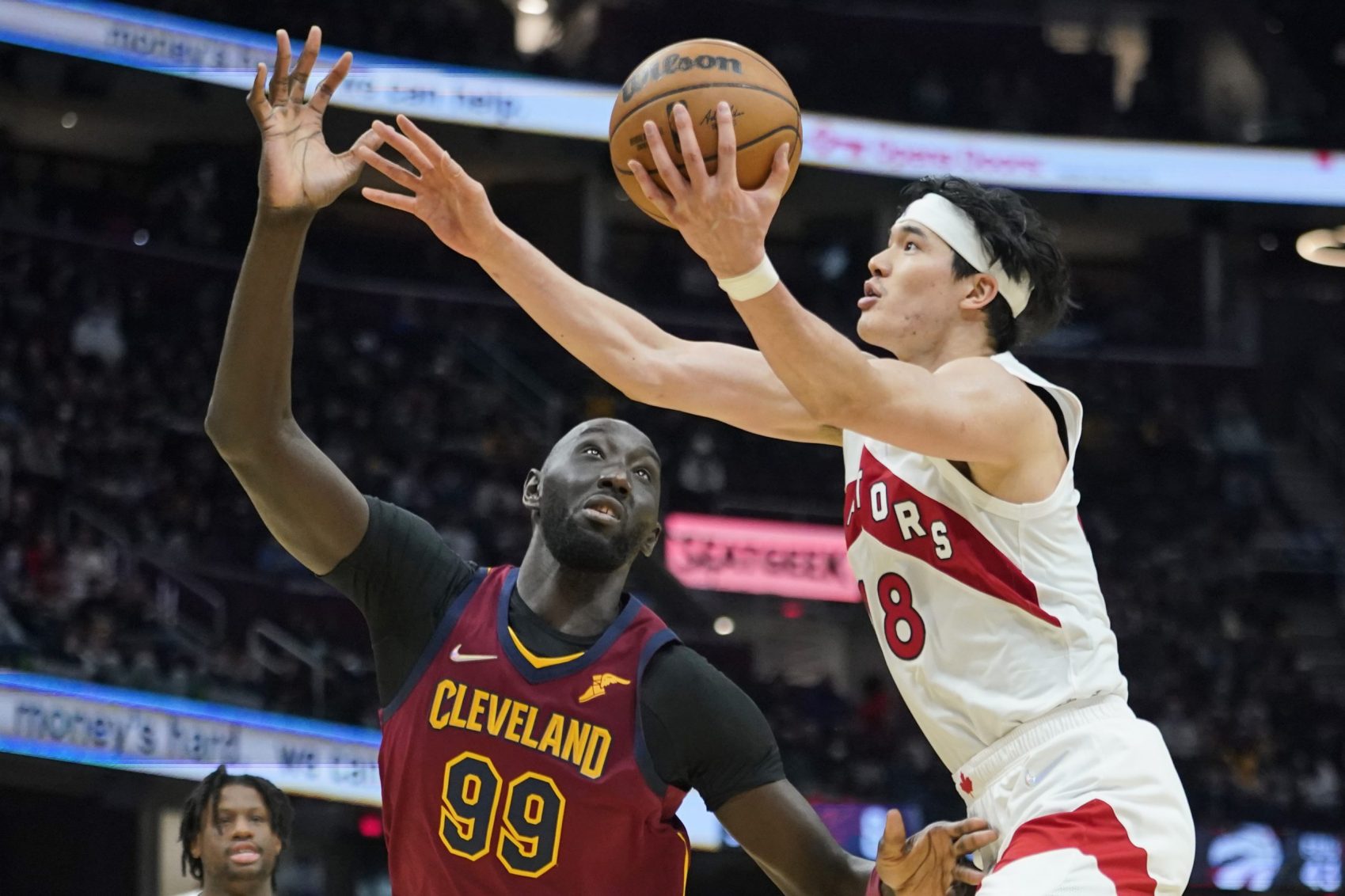 The Brooklyn Nets announced the signing of veteran forward Yuta Watanabe on Sunday, August 28.

Watanabe became an NBA free agent after his second season with Toronto Raptors in 2021-22. The length of the contract and financial terms of the deal were not announced by the Nets, citing team policy in their official news release. The New York Post reported that Watanabe received a "non-guaranteed one-year contract, according to a league source."
Toronto is coming off a 48-34 season. The Nets had a 44-38 record in 2021-22.
The 206-cm (6-foot-9) George Washington University alum has also competed for the Japan men's national team in recent years. He averaged 17.7 points (second on the team to Rui Hachimura, who scored 22.3 ppg) and 8.0 rebounds in three games at the Tokyo Olympics. In July, during the FIBA Asia Cup in Indonesia, Watanabe averaged 15.3 points and 8.3 rebounds in four games.
Watanabe, who turns 28 on October 13, appeared in 38 games for the Raptors last season, contributing 4.3 points and 2.4 rebounds and 11.7 minutes per game. He missed the first 18 games of the season with a strained left calf.

The Kagawa Prefecture native had his best game of the season on December 26, 2021, with NBA career-high totals in points (26) and rebounds (13) in the Raptors' blowout loss to the Cleveland Cavaliers.

Watanabe's Career At a Glance
Watanabe made his NBA debut for the Memphis Grizzlies on October 27, 2018. He split the 2018-19 and 2019-20 seasons between the Grizzlies and the franchise's NBA G League affiliate, the Memphis Hustle.

He also played an active role for the Raptors and their G League squad, the Raptors 905 in 2020-21. This past season, he appeared in only one G League game.

In his first four pro seasons, Watanabe averaged 3.8 points, 2.5 rebounds, 0.6 assists, 0.4 steals and 0.3 blocks in 121 NBA games (eight starts).

In the G League, the 2017-18 Atlantic-10 Conference Defensive Player of the Year has appeared in 56 games (starting all but one). His per-game totals are 15.5 points, 6.7 rebounds, 2.5 assists and 1.1 blocks.
A Look Ahead
In the NBA preseason, the reigning champion Golden State Warriors and Washington Wizards will play a pair of exhibition games at Saitama Super Arena on September 30 and October 2. The regular season tips off with two games on October 18: Boston Celtics vs. Philadelphia 76ers and Warriors vs. Los Angeles Lakers.


Author: Ed Odeven
Follow Ed on JAPAN Forward's [Japan Sports Notebook] here on Sundays, in [Odds and Evens] here during the week, and Twitter @ed_odeven.

Subscribe to Our Newsletter