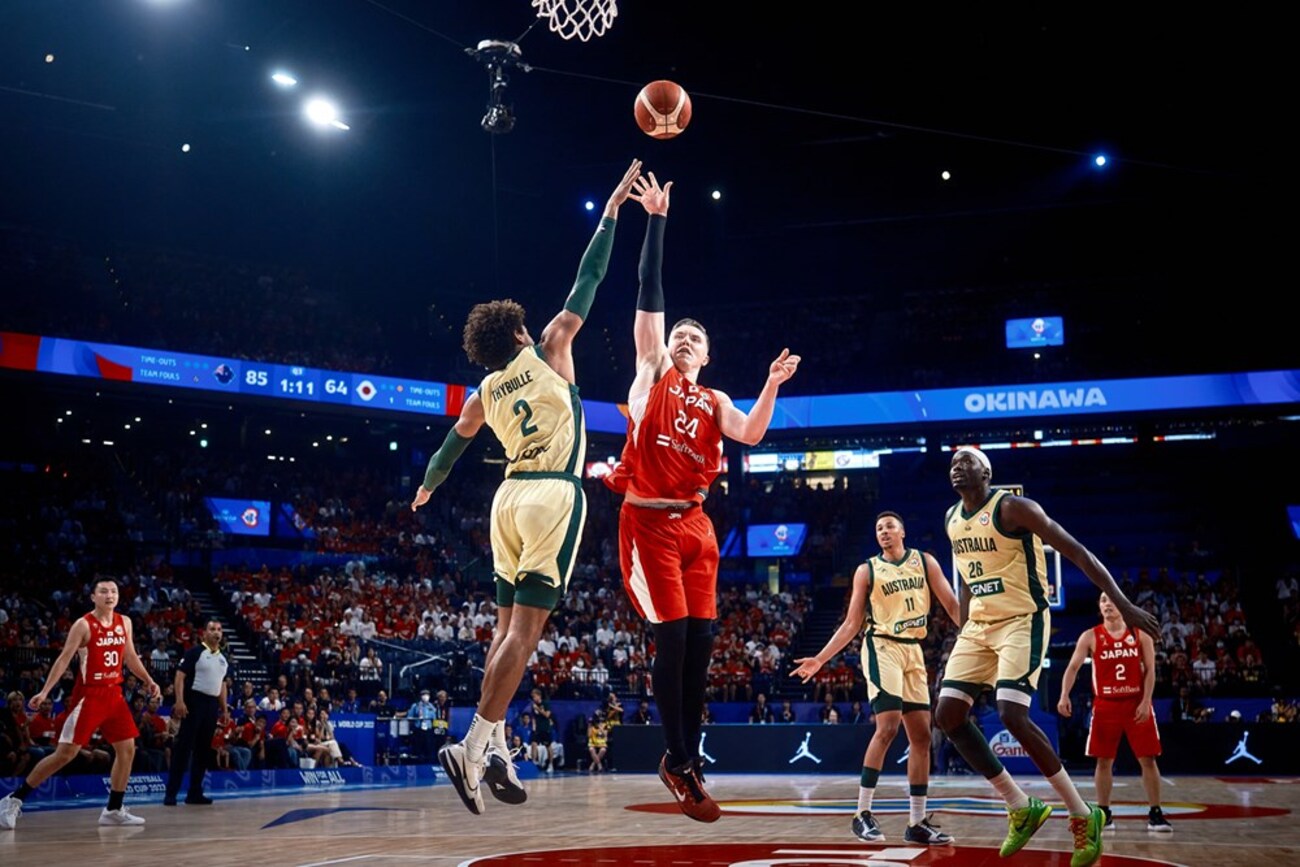 OKINAWA CITY ― Seven players averaged more than 20 points per game in the first round of the FIBA Basketball World Cup. Call it an exclusive fraternity, considering the fact that more than 300 players are listed on the 32 national team rosters.
The fourth-leading scorer through Wednesday, August 30 was probably the biggest surprise to most casual fans. Josh Hawkinson, a Washington State product, averaged 23.3 points in Japan's three first-round Group E games. After scoring nine points against Germany on August 25, Hawkinson had 28 against Finland on August 27. Hen then scored 33 versus Australia two nights later at Okinawa Arena.
Hawkinson, 28, began his pro career with the B.League's Fighting Eagles Nagoya, a second-division club at the time, in 2017. He suited up for the B.League's Shinshu Brave Warriors from 2020-23. And then he joined the rebuilding Sunrockers Shibuya this offseason.
In the past several days, Japan coach Tom Hovasse has told reporters that Hawkinson's mobility and ability to slip past defenders in the post and also knock down outside shots make him a key component of the team's offense.
Only the Philippines' Jordan Clarkson (Utah Jazz) with 24.0 points per game, Jordan's Rondae Hollis-Jefferson (a former NBA player) at 27.7 and Slovenia's Luka Doncic (Dallas Mavericks) at 30.0 had higher scoring averages in the first round.
Also on the list of the top seven: Canada's Shai Gilgeous-Alexander (Oklahoma City Thunder) with 22.0, France's Evan Fournier (New York Knicks) at 21.7 and Montenegro's Nikola Vucevic (Chicago Bulls) at 20.7.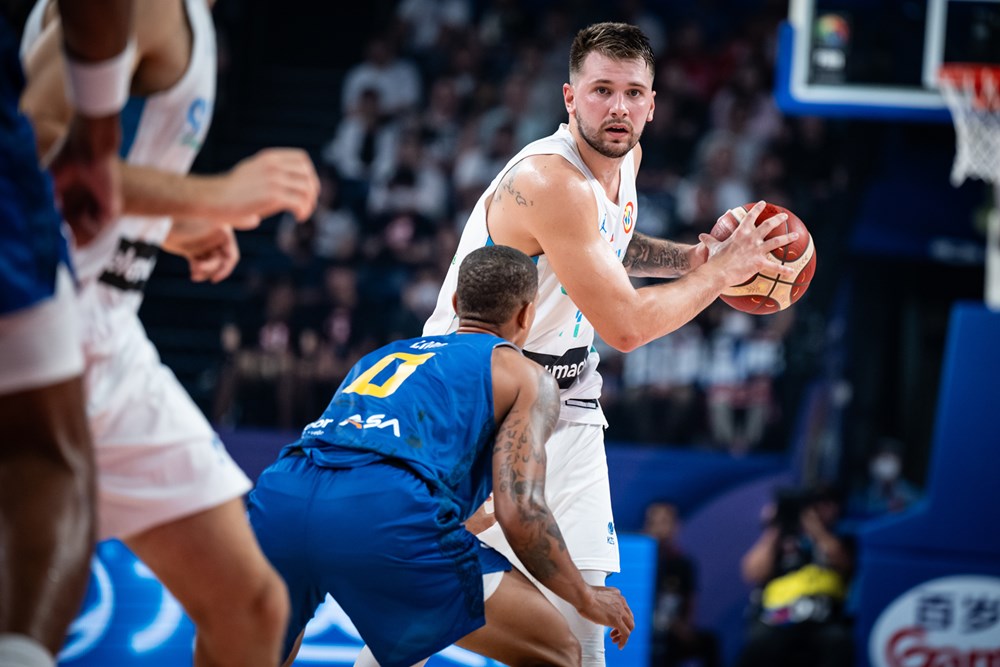 An Appreciation for Doncic
In addition to his prolific scoring, Doncic delivered a powerful assist on Tuesday night. He gave his Team Slovenia game jersey to Cape Verde coach Emanuel Trovoada after the teams' final Group F match. Slovenia won 88-67, and Trovoada admitted that he was touched by the gesture from the NBA superstar.
"That shows the respect that he's showing for the Cape Verdean team for our athletes," he said, "and also it's encouragement for us to work better for the future so that we can make [competitions] like this in the future."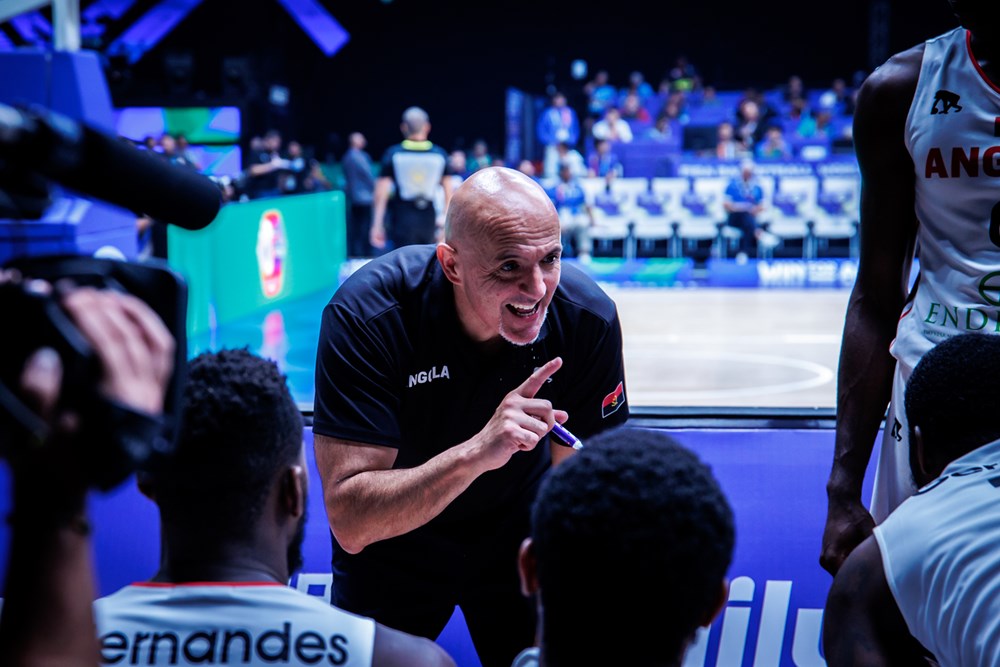 B.League Coaching Connections at the Basketball World Cup
Former Akita Northern Happinets and Rizing Zephyr Fukuoka head coach Pep Claros and current Kyoto Hannaryz bench boss Roy Rana are among the national team mentors at the Basketball World Cup.
Claros, a Spaniard, is patrolling the sideline for Angola, which went 1-2 in the first round in Group A in Manila.
After Angola's 80-70 win over the Philippines on August 27, Claros highlighted the team's improved 3-point shooting (9-for-31) as a key to victory. In its World Cup opener on August 25, Angola made 4 of 30 3-pointers in an 81-67 loss to Italy.
"Today we made nine 3s," Claros said, analyzing Angola's win over the Philippines. "My credit to all the players because we did not shoot well in the last game and all the preparation games. But they kept practicing.
"I can guarantee you that no one at this World Cup practiced more 3-pointers than us. Today when they started hitting some, they started to see the basket a little bigger. But they deserve this."
In Claros' first of two seasons at Akita, 2017-18, the team went 54-6 and won the B.League second division regular-season title, earning promotion to the top flight (B1). He had two stints with Fukuoka (2016 and 2019-21).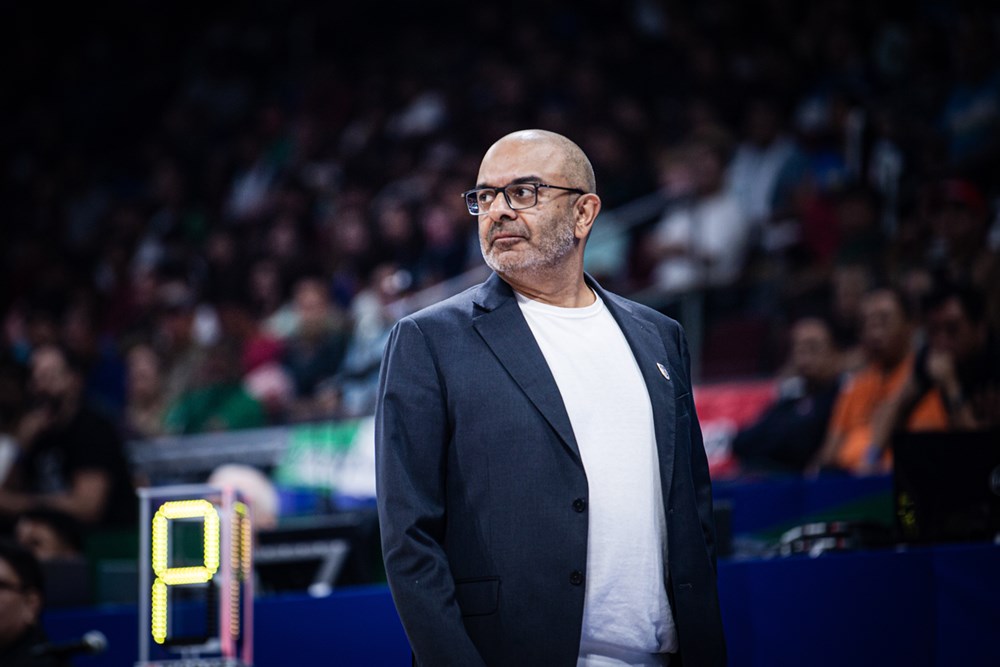 A Busy Summer for Rana
In 2022, Rana, a former Sacramento Kings assistant, took over as Kyoto's coach and added Egypt national team coaching duties to his workload.
The Pharaohs, who went 1-2 in Group D in the opening round, earned a 100-72 win over Mexico on Tuesday, August 29 at Manila's Mall of Asia Arena. Egypt grabbed its first win at the FIBA Basketball World Cup (formerly known as the FIBA World Championship until 2010) since 1994.
Ehab Amin paced Egypt with 22 points and 10 assists along with six rebounds and two assists. Rana's squad is one of the five African teams (the others include Cape Verde, Ivory Coast and South Sudan) with tournament triumphs.
"For all five teams from Africa to get a win at the World Cup is a statement about African basketball," Rana told reporters. "It's just getting better and better. People don't realize how difficult it was for us to even qualify to be here."
Rana added, "There's a lot of pride that the continent continues to rise as a basketball region."
RELATED:
A Look Ahead
The first of two days of second-round games is set for Friday, September 1. The second round resumes on Sunday.
Friday's matchups in Manila are Serbia vs Italy, United States vs Montenegro, Dominican Republic vs Puerto Rico and Lithuania vs Greece.
In Okinawa City, the Friday pairings are Germany vs Georgia and Slovenia vs Australia.
On Friday, Jakarta's two tilts are Spain vs Latvia and Canada vs Brazil.
The updated Basketball World Cup schedule is posted on FIBA.com.
RELATED:
Author: Ed Odeven
Find Ed on JAPAN Forward's dedicated website, SportsLook. Follow his [Japan Sports Notebook] on Sundays, [Odds and Evens] during the week, and X (formerly Twitter) @ed_odeven.