How Quartet of B.League Teams Secured Spots in the Playoff Semifinals
Only the Chiba Jets, Alvark Tokyo, Ryukyu Golden Kings and Yokohama B-Corsairs remain in the B.League title chase as the penultimate playoff weekend looms.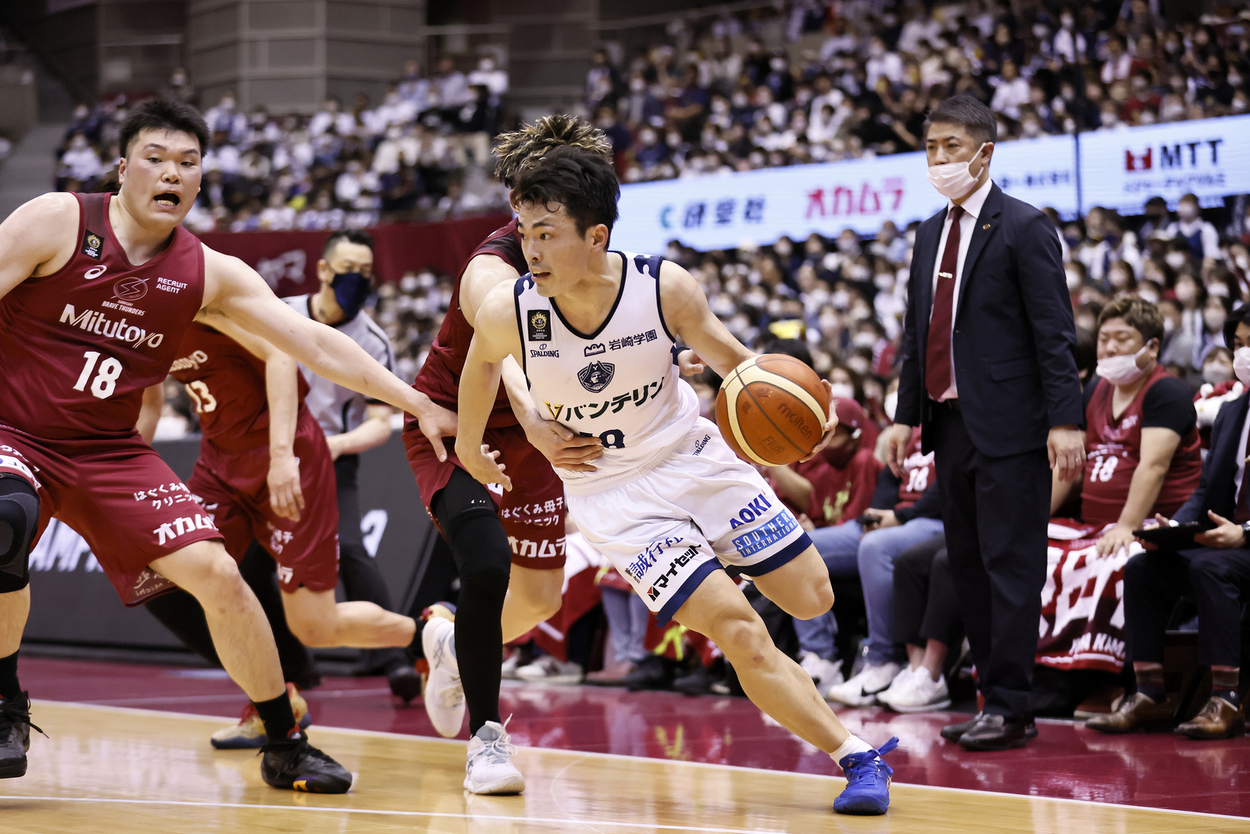 Three teams with 40-plus victories ー Chiba Jets, Alvark Tokyo and Ryukyu Golden Kings ー reached the Final Four of the B.League playoffs. At the same time, the Yokohama B-Corsairs advanced to the semifinals with a strong performance on the road against the favored Kawasaki Brave Thunders, completing a two-game sweep on Sunday, May 14.

From what I've observed over the past several weeks, the B-Corsairs (33-27) are a better team than their regular-season record indicates. Coach Taketo Aoki and his staff have concocted tactics that have showcased the team's strengths and helped the players find ways to make improvements, individually and collectively.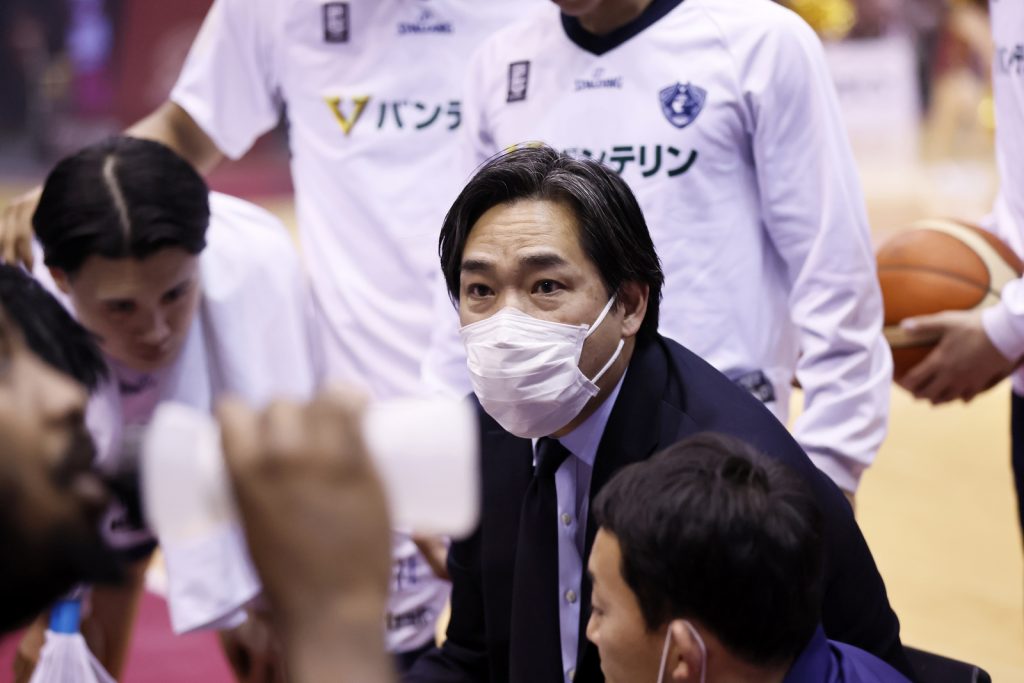 On offense, smart decisions with the basketball keyed Yokohama's 91-86 and 104-84 wins at Todoroki Arena. The B-Corsairs had 22 assists and 11 turnovers in Game 1 on May 13. In Game 2, they increased their assist total (28) and had (10 turnovers) ― again playing smart fundamental basketball.
Yokohama found its offensive rhythm against Central Division champion Kawasaki (40-20 in the regular season) with a lot of continuous, effective ball movement, getting everyone involved with the passing attack. It worked well and helped the underdogs secure a place in the B.League Championship semifinals.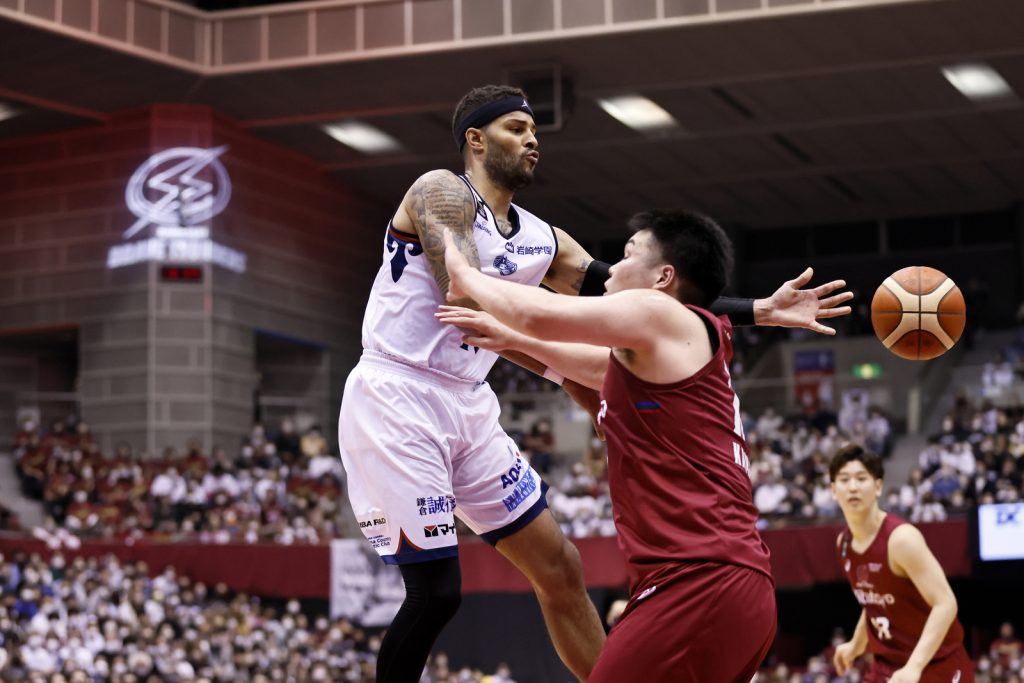 Passing Flourished for B-Corsairs in Quarterfinals
Five B-Corsairs players had three or more assists in Game 1, and in the rematch six of Aoki's men had two or more assists. Captain Kenta Morii spearheaded the passing attack with eight assists and also scored a season-high 18 points in the series-clinching win.

"We knew it was going to be a difficult game, and it was a tough game," Morii told reporters after the game. "But I think all the players were really able to use their experience from 60 games in the regular season to generate energy from the start. And all the players played with pride."

The 27-year-old point guard added, "As we move on to the next stage, I would like to relish the joy of being able to play basketball with this team for another week and fight towards the next stage."
A Look Ahead to the B.League Semifinals
The B-Corsairs will face the Golden Kings at Okinawa Arena in the best-of-three semifinal round on Saturday, Sunday and Tuesday, May 20 (3:05 PM), 21 (4:05) and, if necessary, 23 (7:05).

In the other semifinal showdown, the 2021-22 B.League champion Jets play host to the Alvark on May 20 (5:05 PM), 21 (7:05) and, if required, 22 (7:05). Tokyo became the first team in league history to win multiple championships by claiming back-to-back titles in 2017-18 and 2018-19 under former coach Luka Pavicevic.
B2 Update: Saga to Meet Nagasaki in Finals
Meanwhile, in the B.League second division, the championship finals will pit the Saga Ballooners against the visiting Nagasaki Velca. In the B2 title series, game dates are May 20, 21 and 22. By virtue of reaching the B2 finals, Saga and Nagasaki have both earned promotion to B1 for the 2023-24 season.

In the B2 third-place series, the Altiri Chiba and Nishinomiya Storks will compete on May 20-22 in Chiba.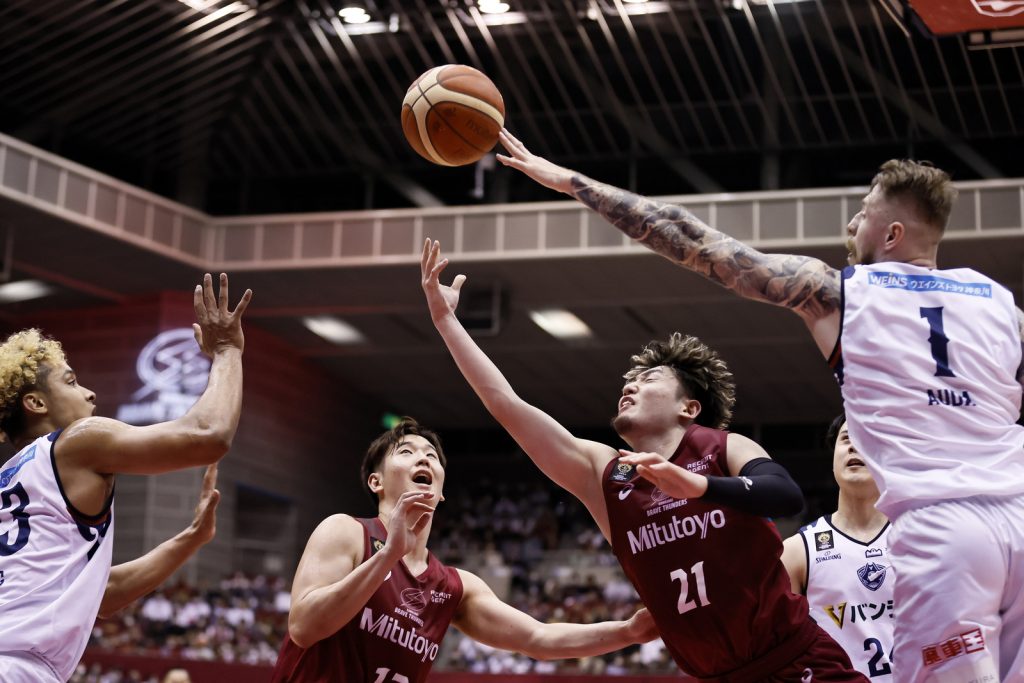 Notable Numbers from the Brave Thunders-B-Corsairs Series
In addition to the aforementioned strong passing, Yokohama held the hosts to 37.3% shooting in Game 1.

Charles Jackson led the victors with 21 points and 11 rebounds, Devin Oliver had 19 points and Yuki Kawamura scored 16. Nick Fazekas paced the Brave Thunders with 30 points.

Game 2 began with the B-Corsairs dominating the first quarter and building a 34-15 lead entering the second period. Yokohama also had a sizable advantage at the free-throw line, making 22 of 29 shots. Kawasaki was 9-for-17.

Jackson came up big in Game 2, too, scoring 21 points, including 9-for-9 from the floor. In defeat, Fazekas (27 points) and Yuma Fujii (21) carried the Kawasaki offense.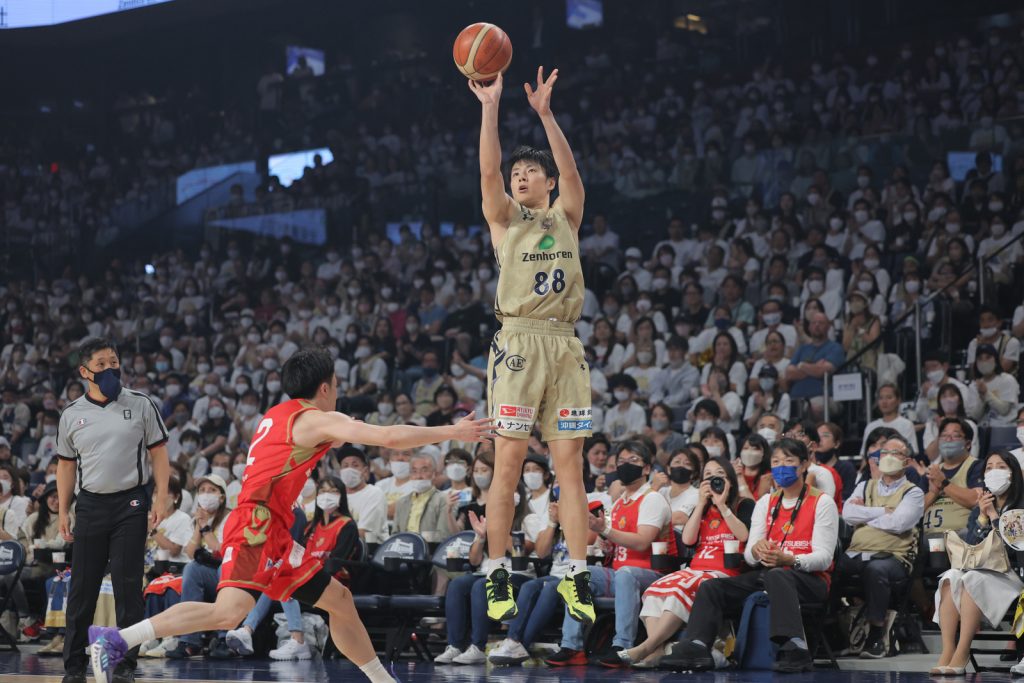 How the Golden Kings Eliminated the Diamond Dolphins
For the Western champion Golden Kings, no huge surprises were on display in their two games against the visiting Nagoya Diamond Dolphins on May 12 and 13.

Ryukyu's 91-85 win in the opener was a reminder that the Golden Kings led the league in rebounding in the regular season, with a 42-27 edge in this one at Okinawa Arena. That helped the club produce a commanding 26-13 advantage in second-chance points.

Sharpshooter Keita Imamura paced the hosts with 24 points. Four teammates also scored in double figures, including Jack Cooley (18 points, 11 rebounds) and Josh Duncan (15).

Coty Clarke led the Diamond Dolphins with 28 points.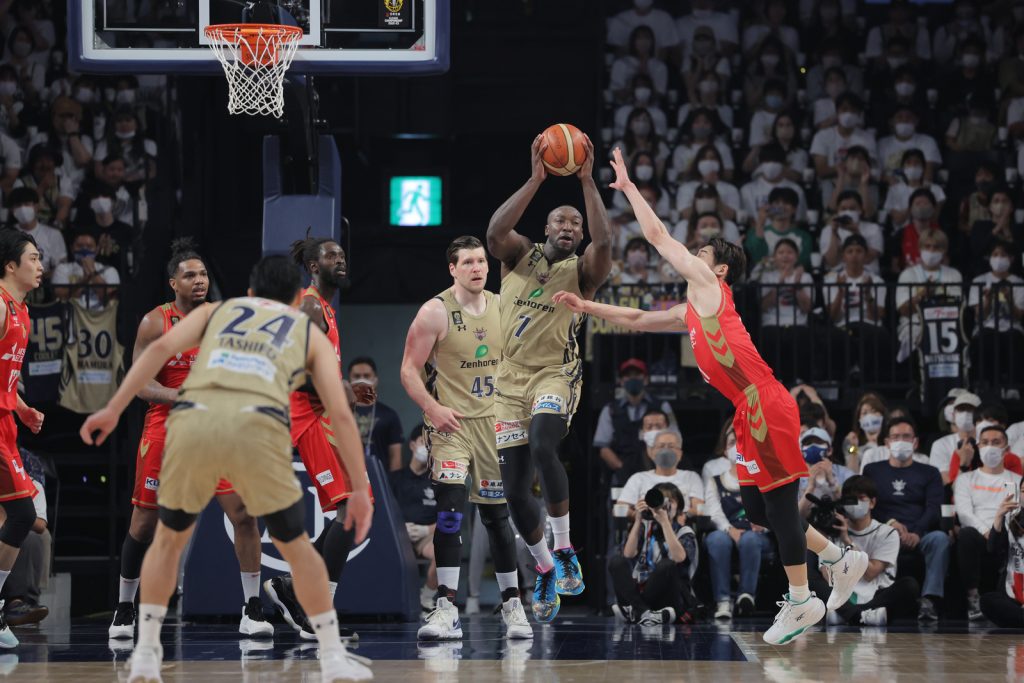 In Game 2, the Golden Kings raced out to a 30-16 lead by the end of the first quarter and extended their lead to 52-33 at halftime.
Equally significant was the hosts' 11-for-24 3-point shooting, with Imamura knocking down 5 of 8 from beyond the arc in his 17-point night, and teammate Jack Cooley finished with 12 points and 12 boards. Clarke had 22 points for Nagoya (43-17 in the regular season).
Above all, though, Game 2 was a showcase of Ryukyu forward Allen Durham's all-around skills, and he rose to the occasion: 30 points (11-for-15 shooting), 12 rebounds and five assists.

"My teammate [Duncan] had foul trouble, so I thought my role today was to score, so I'm glad I was able to contribute on offense," Durham commented after the game. "As a team, we will continue to focus on preparations so that we can translate what we have learned in the regular season into championship results."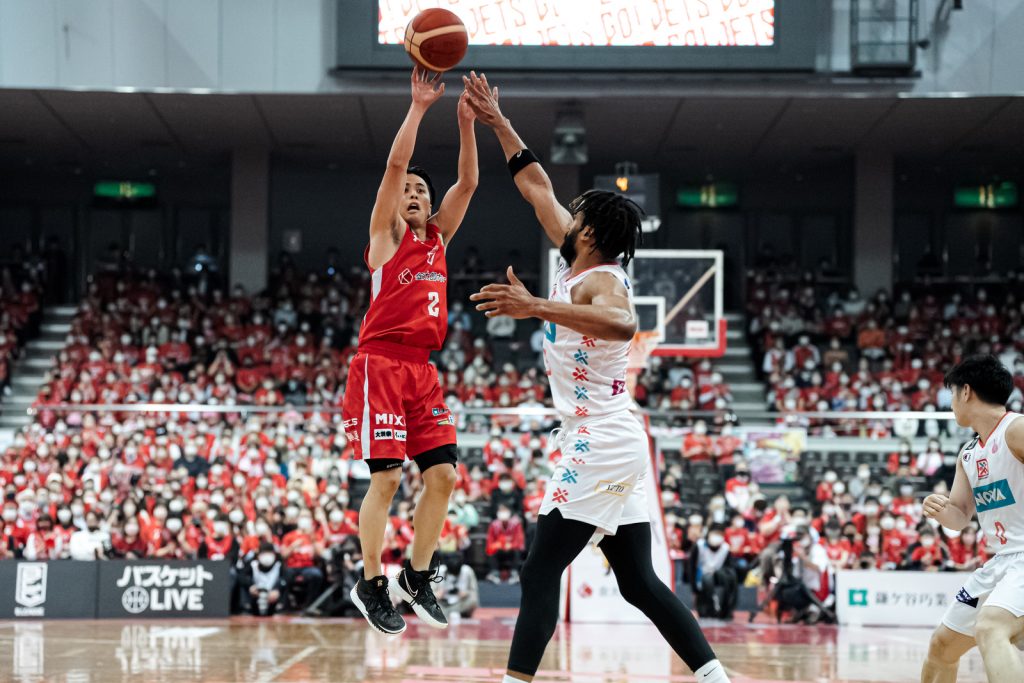 Versatile Roster Carries Jets Past Dragonflies
The Hiroshima Dragonflies (41-18 before the playoffs) moved within one win of reaching the semifinals with a 72-70 triumph in the quarterfinal opener over the Jets on May 13.

To their credit, the Jets, who had a league-best 53-7 record, responded to the challenge of a must-win game to keep their season alive.

What happened in Game 2? Chiba built a 22-point lead by halftime and recorded a 98-69 home win on May 14. Christopher Smith sparked the Jets with 25 points, including 6-for-10 on 3s, and Yuki Togashi had 16 points and eight assists.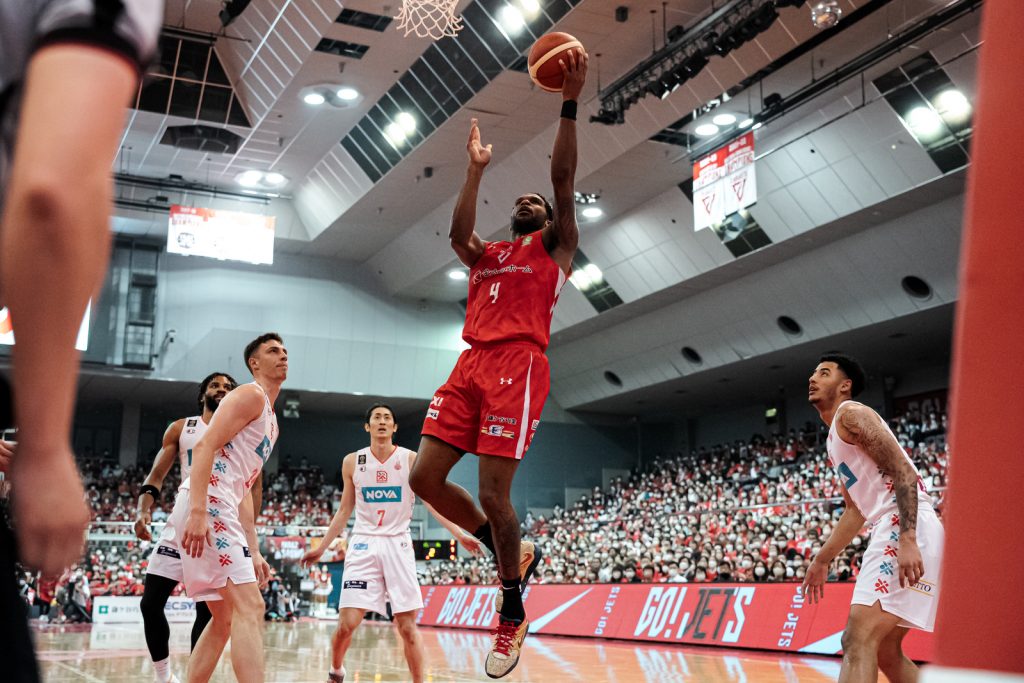 In Game 3, John Mooney led the Jets with 24 points, including eight in the fourth quarter, in their 96-91 triumph. Team leader Togashi also had a huge hand in the final outcome, finishing with 19 points and 14 assists. Vic Law also poured in 19 for the East champions.

An 11-0 run gave the Jets their biggest lead of the game, 86-69, before Hiroshima chipped away at the lead.

Jets coach John Patrick, who's in his first season in charge, has matched lofty expectations for the title-chasing club.

After Chiba defeated Hiroshima in Game 3, he analyzed the game and spoke about the next challenge for his team.
"Takuma [Sato] and Vic made 3-pointers in important situations, and Yuki was calm and controlled the game," Patrick said. "I think both teams gave their all and showed a good game to the audience.
"Next up is a series against the Alvark Tokyo, so we will brace ourselves and do our best again with 100 percent effort."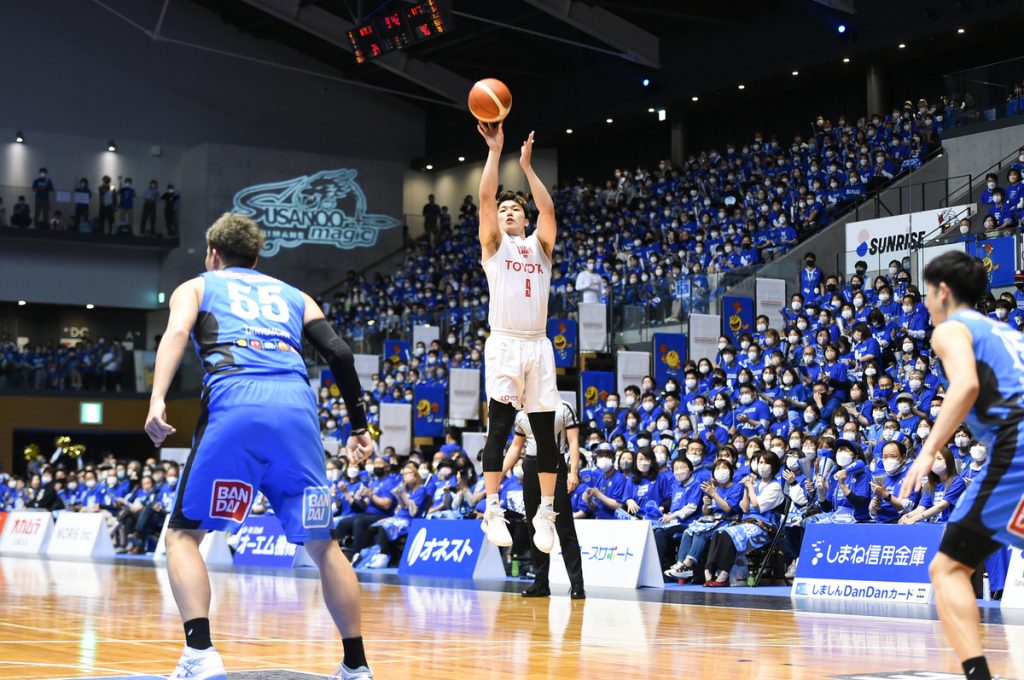 Alvark Edge Susanoo Magic in Thriller to Win Series
Shimane cruised past Tokyo in Game 1 on May 12, winning 86-71. It was the first of three consecutive triple-doubles for Susanoo Magic star Perrin Buford (33 points, 17 rebounds, 14 assists). The Alvark had a poor shooting game (27 of 70) in Matsue, Shimane Prefecture.

In Game 2 the next day, it was more of the same from Buford (28 points, 13 rebounds and 10 assists). But Tokyo responded to the pressure and evened the series with an 82-72 win.

The Alvark dominated on the boards (49-29) and received key performances from big man Sebastian Saiz (33 points, 13 rebounds) and Shuto Ando (16 points).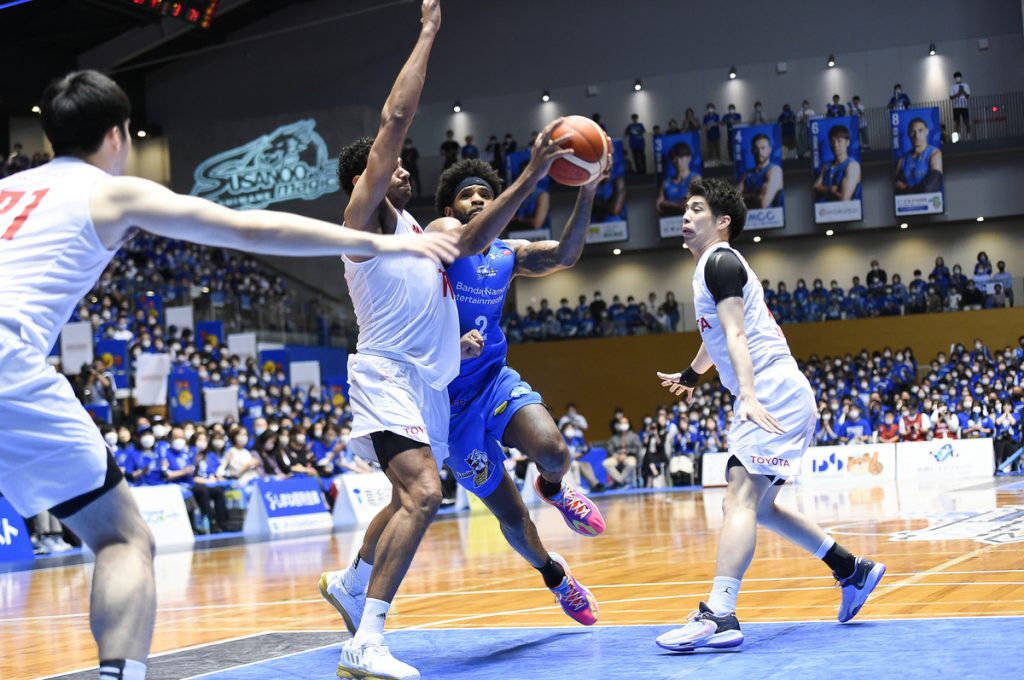 After a rest day, the teams were back in action on May 15 with a trip to the playoff semifinals on the line.

In Game 3, both teams had five players reach double figures in points. Alvark veteran forward Zack Baranski scored the game-tying and go-ahead point on a pair of free throws with 46 seconds remaining.
Buford, who finished with 27 points, 15 rebounds and 10 assists, made the first of two foul shots with 43 seconds left. He missed the second one, and neither team scored again in Tokyo's 83-82 win.

Ando scored 19 points to lead a well-balanced scoring attack, while Saiz had 17 points and 12 rebounds and Taiki Osakabe scored 16 points. Baranski added 14 points and Alex Kirk, the inside anchor of Tokyo's back-to-back championship teams, contributed 12 points, 10 rebounds and five assists for first-year bench boss Dainius Adomaitis' team.
How They Fared in the Regular Season
The Alvark and the Jets kept alive their title aspirations with Game 3 wins on Monday. Five days later, they will face each other in the opener of the semifinals, renewing their intense rivalry.

In the regular season, Chiba won three of four against Tokyo, including their most recent meetings on April 29 and 30 (89-75, 94-66).

As non-conference opponents, Ryukyu and Yokohama only met twice in the regular season. Each team won once against the other. The B-Corsairs topped the Golden Kings 67-51 on January 7. A day later, Ryukyu won 76-70.
Predictions
Chiba beats Tokyo in three games.
Ryukyu advances to the B.League Finals for the first time, stopping Yokohama's playoff run (also in three games).
B.League Finals: Mark Your Calendar
Dates for the B.League Finals are as follows May 27, 28 and 30 at Yokohama Arena, with tipoff scheduled for 12 PM, 1:10 and 7:05, respectively.
RELATED:

Author: Ed Odeven
Find Ed on JAPAN Forward's dedicated website, SportsLook. Follow his [Japan Sports Notebook] on Sundays, [Odds and Evens] during the week, and Twitter @ed_odeven.