[ICE TIME] Rika Kihira Begins Comeback with Respectable Showing in Nagoya
Kihira has now qualified for December's Japan Championships. Elsewhere, the ISU is juggling venues and Russia's Valieva is back on the ice in a new program.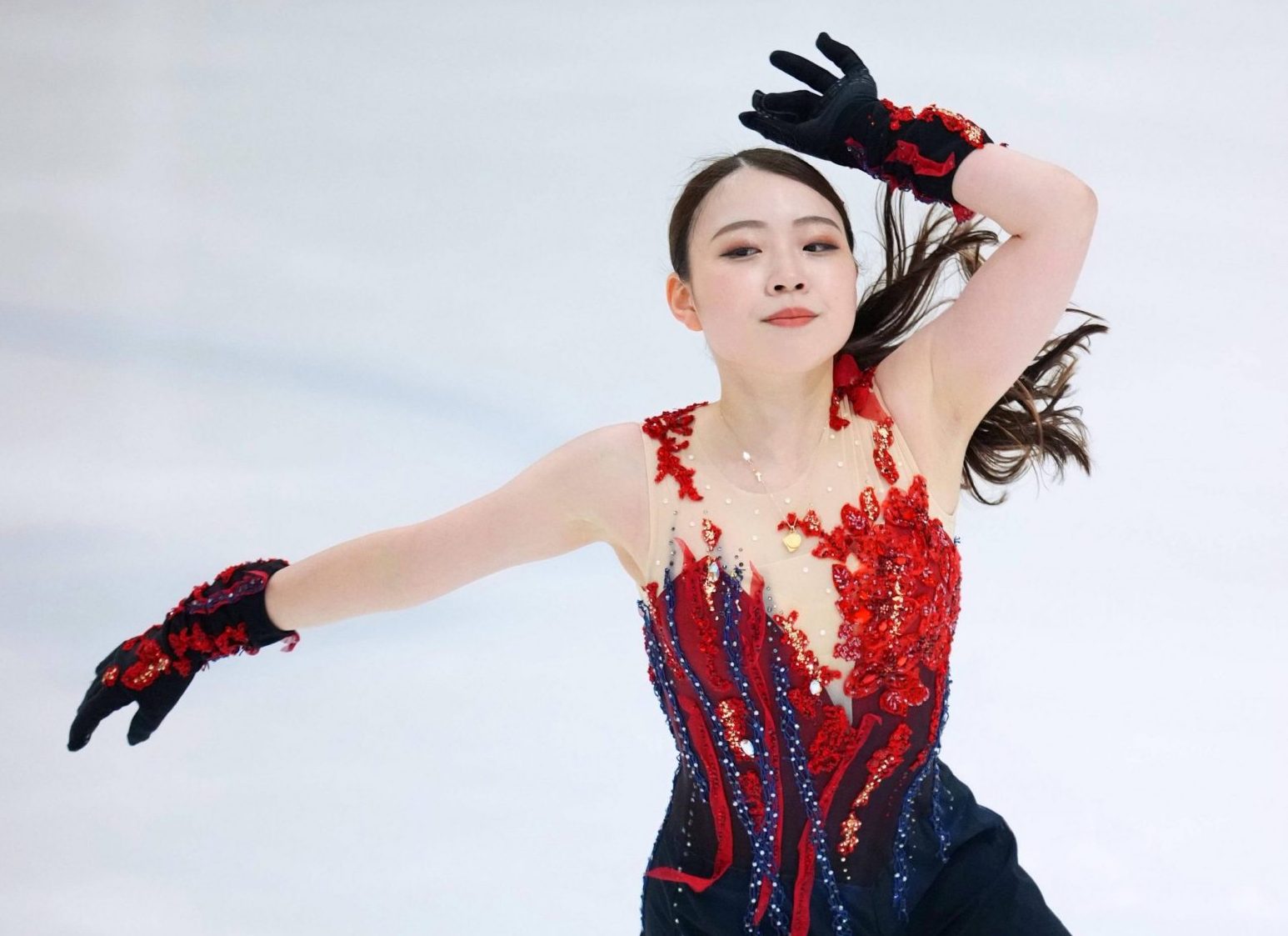 After a competitive absence of 525 days following an injury to her foot, two-time Japan champion Rika Kihira returned to the ice with a sixth-place finish at the Chubu regionals over the weekend of September 24-25 in Nagoya.
Kihira, at age 19, was diagnosed with a stress fracture in her right foot in July 2021 and missed the entire Olympic season as a result. The injury is still not completely healed and this has slowed Kihira's return to form. She is currently trying to walk the fine line between competing and not reinjuring herself.
By finishing sixth in Nagoya with a total score of 154.49 points, Kihira has qualified for the Japan Championships in Osaka in December. Kihira is now coached by Brian Orser and Tracy Wilson in Toronto, but has been in Japan most of the summer skating in shows.
"It was my first week of triples," Kihira was quoted as saying after her short program to "The Fire Within" on Saturday. "For the time being, I was able to complete the performance without any major mistakes."
In her free skate on Sunday to "Titanic," Kihira's jump issues were evident as the only triples she landed were two salchows. She hit a double axel early in the program, but singled two axels later.
Kihira Is Coping with Pain
Kihira, who had last competed at the 2021 worlds in Stockholm, made it clear on Sunday that she is still dealing with issues related to the injury.
"Even now, I still have pain, and I was worried when the pain would come out," Kihira commented. "I was able to qualify for the Japan Championships and have a good experience, such as concentration and tension, as I had not competed for a long time. It's good. I just want to be in a state where no matter what I do, there will be no pain."
A Look Ahead for Kihira
Kihira has one month to continue working herself back into shape, with her first Grand Prix assignment set for Skate Canada in late October in Mississauga, Ontario.
"For the next match, I will refrain from jumping for now, focus on treatment of the injury, training that puts less strain on my right leg, and practice," Kihira wrote in a message posted on Twitter on Monday morning, September 26.
Rino Matsuike leads Chukyo University Podium Sweep
Rino Matsuike was the winner at the Chubu regionals with a tally of 192.63, with Mana Kawabe taking second at 176.62, and Yuhana Yokoi third on 173.36. All three skaters are students at Chukyo University outside Nagoya.
Matsuike, who will turn 18 on October 10, is coming off a disappointing season that many thought would see her make the Olympic team. She was back in form in her hometown, however, leading all the way for the victory.
Matsuike competed to "Nella Fantasia" in her free skate and struggled with her triple toe loops (one under-rotated, one downgraded), but displayed her polish with level fours on her spins and step sequence.
"This is a song I really like," Matsuike noted of her free skate music. "I've always wanted to try skating to it. When I skate to this song, it makes me smile. I thought it was a great competition for the kind of skating I was aiming for."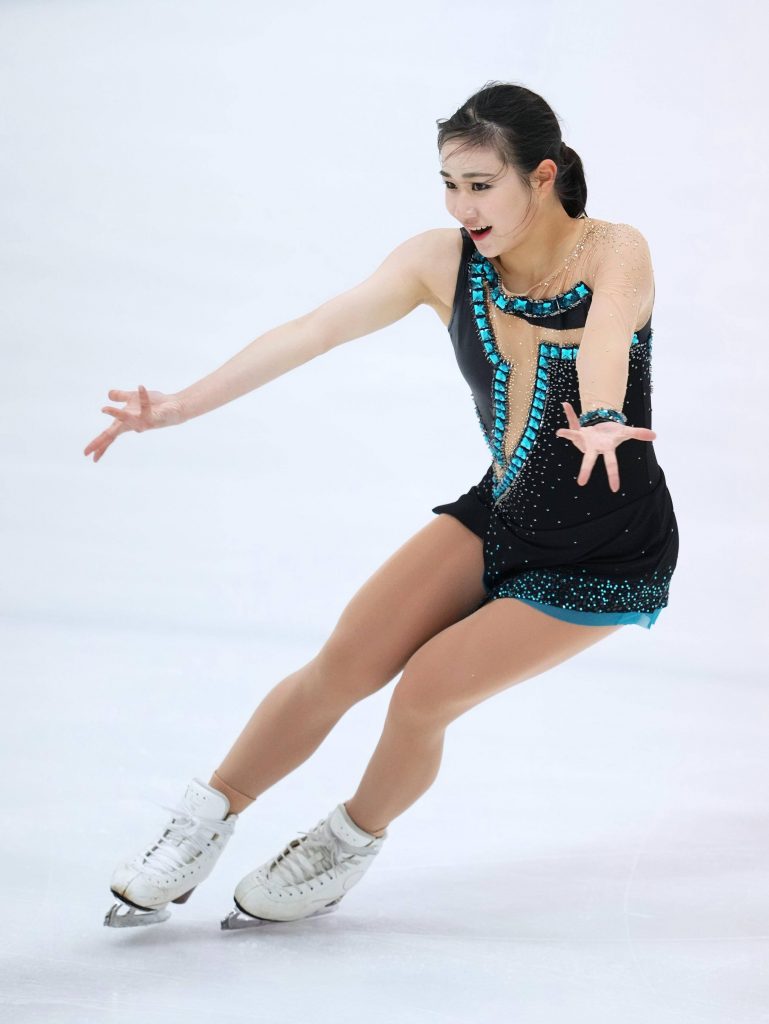 Kawabe Wants to Try Triple Axel
Kawabe, who beat out Matsuike for a spot on the team for the Beijing Olympics, fell on a triple lutz in her free skate to "Drowning" and did not attempt a triple axel
"I want to surpass last year's record, and I haven't put in a triple axel yet this season," Kawabe remarked. She acknowledged, "I have a feeling that I have to do it, and if I don't do it, my score won't improve."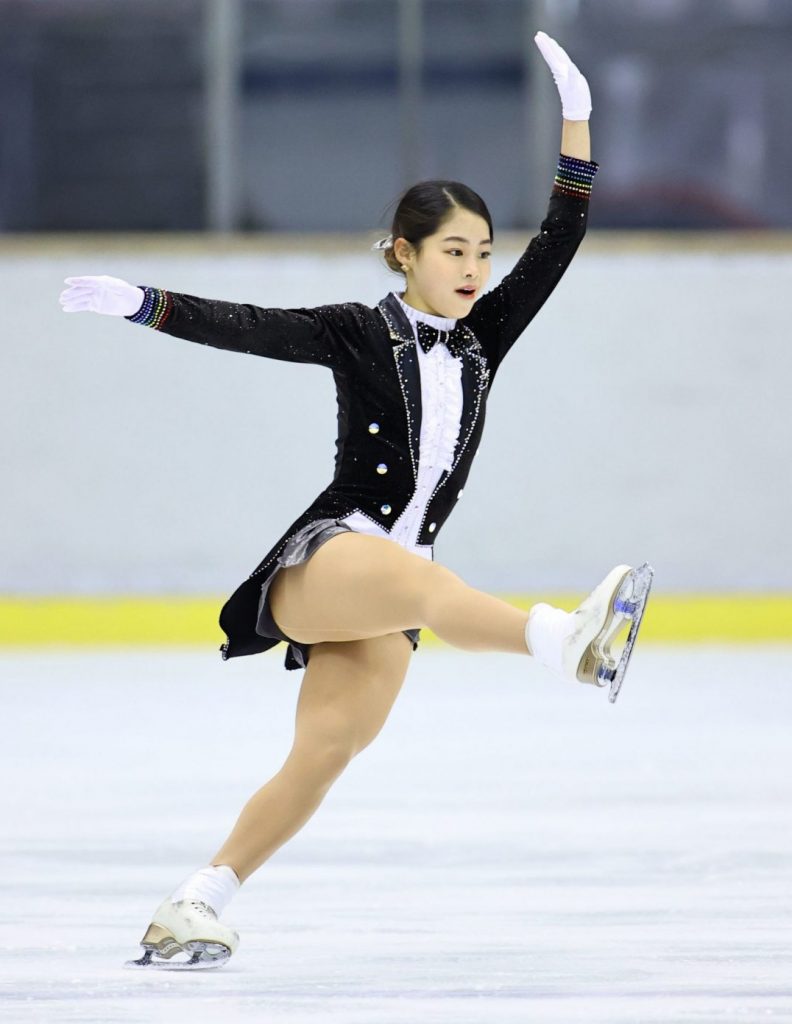 Yokoi Struggled with Triple Lutz
Yokoi had trouble with her triple lutz in free skate to "Hungarian Rhapsody," singling one early in the program and falling on another in the second half.
She noted that she was focusing on her speed during the skate.
"I was just trying to get my speed up," Yokoi said. "If the jump didn't go well, I became cautious and worried that I might slow down. If you're going to fail anyway, it's better to go fast. I don't think I had any negative aura."
JGP Season Resumes in Poland
The Junior Grand Prix will return to the ice this week (September 29-October 1) in Gdasnk, Poland, following a two-week break. Gdansk will host two consecutive JGPs after taking on the JGP that was planned for Grenoble, France, but was relocated by the International Skating Union earlier in September.
Nozomu Yoshioka, who won the JGP in Ostrava, Czech Republic, earlier this season and Ryoga Morimoto, who was third at the opening JGP in Courchevel, France, will represent Japan in men's singles in Gdansk this week.
Mao Shimada, who was also victorious in Ostrava, and Mone Chiba will skate for the Hinomaru in women's singles.
Haruna Murakami and Sumitada Moriguchi, who finished fourth in the Czech Republic, are in the lineup for pairs, while Nao Kida and Masaya Morita, who earned a historic bronze medal in Ostrava, will pull on the boots in ice dance.
Armenia Event Canceled
In other news, the ISU was forced to cancel the Junior Grand Prix in Yerevan, Armenia, that was to be held September 22-24 due to fighting between Armenia and Azerbaijan on the country's border area.
The ISU is planning to re-allocate spots for those skaters that lost the chance to participate in the JGP in Armenia. However, it seems likely that some will ultimately lose out on a JGP due to logistical issues.
A skating source told me prior to the start of the JGP season that there were concerns about whether the event would ultimately come off. It is most unfortunate that the regular JGP campaign has been reduced from seven events to six as a result of the cancellation.
Valieva Debuts New Free Program with Dark Theme
Russia held its senior test skates this past weekend in Moscow where Kamila Valieva performed her free skate for this season for the first time. With Russia banned from international competition by the ISU, it will presumably be seen only at the domestic Russian Grand Prix series.
Valieva wore all black and pulled a hood over her face at the conclusion of the program, apparently in reference to her situation at the Beijing Olympics, where she finished fourth after holding the lead following the short program. The program began on Sunday with what sounded like the voices of commentators from different countries speaking about the doping scandal that had enveloped her in China, before the music started.
"Daniil [Gleikhengauz] and Eteri [Tutberidze] worked on the program as usual," Valieva told media in the mixed zone after her performance in comments that were translated and posted on fs-gossips.com. "They asked in advance if I wanted to touch on this topic. It can and should be lived and gone through, I agreed.
"When I first listened to the words and music, I couldn't hold back my tears," Valieva continued. Then she noted: "When I skated this program in training, there were no such emotions,[but] when I came on the ice today, it was as if I had been plunged there again. Tears welled up, but I needed to skate. There was a tremor, but I'm glad I was able to show it to people."
Valieva then appeared to question herself as she continued speaking.
"Why didn't I have enough faith at the Olympics?" Valieva stated. "I will keep that to myself. These are my interpretations. For me, the main thing now is not fulfilling the elements. After the Olympic season, I'm ready for anything."
Author: Jack Gallagher
The author is a veteran sports journalist and one of the world's foremost figure skating experts. Find articles and podcasts by Jack on his author page, here, and find him on Twitter @sportsjapan.