[JAPAN SPORTS NOTEBOOK] B.League Begins 7th Season with Expanded First Division
Twenty-four teams will compete in B1 in 2022-23, an increase of two from last season. It's the most teams in the top flight in league history.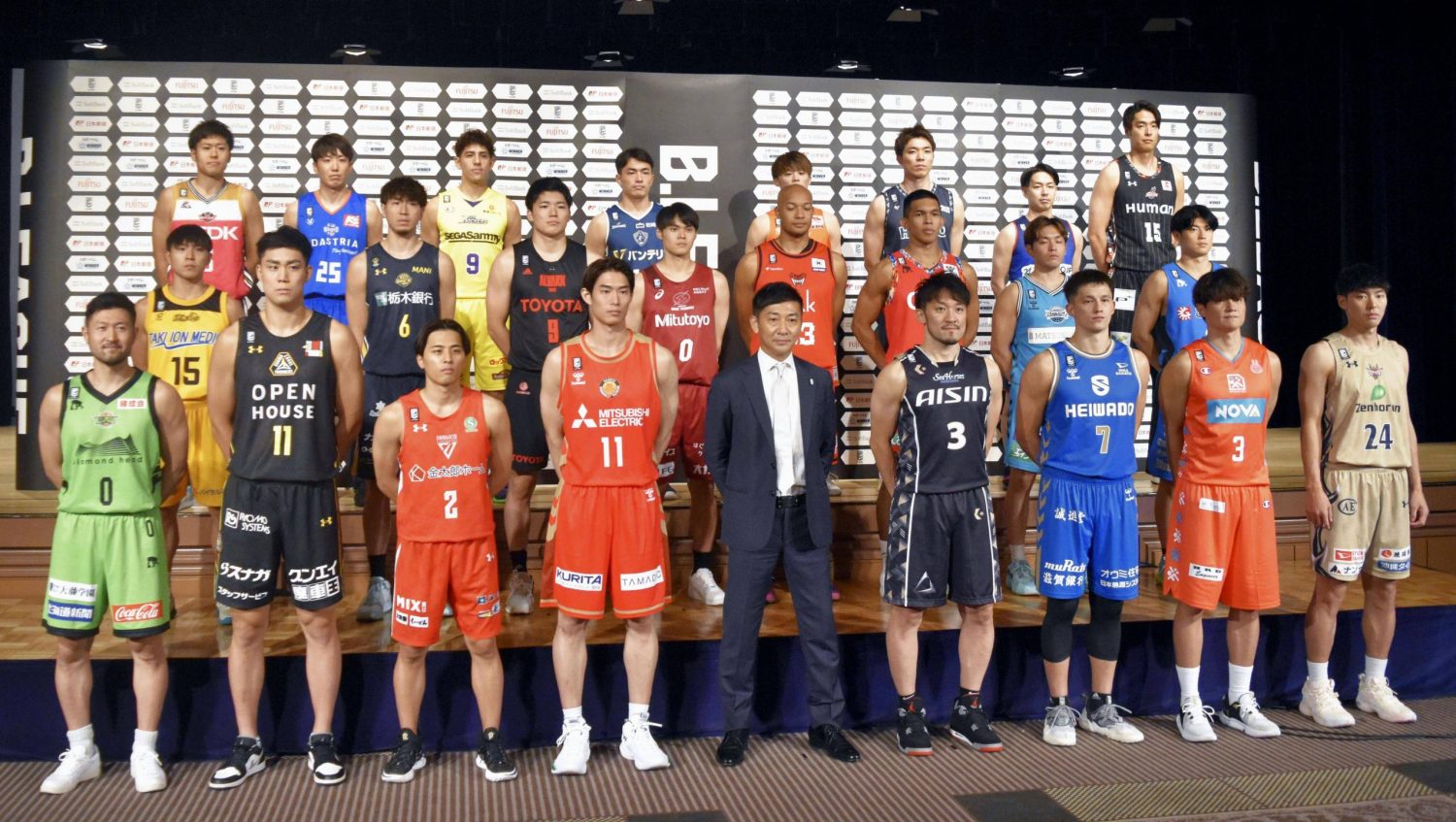 The B.League launches its seventh season this week.
Opening night, Thursday, September 29, will feature just one game in the first division: Nagoya Diamond Dolphins vs. SeaHorses Mikawa. Tipoff is 7:05 PM.
The 60-game season begins in earnest on Saturday, October 1 with all 24 teams in action.
In between the Dolphins-SeaHorses clash and a busy Saturday slate of games throughout the nation, the NBA's reigning champion Golden State Warriors and the Washington Wizards will hold the opener of their two-game exhibition series at Saitama Super Arena on Friday at 7 PM.
The NBA clubs will play again on Sunday, October 2 at 2 PM at the same venue.
Originally, the B.League had 18 first-division teams during its inaugural season, 2016-17. That number remained until the 2020-21 season, when it was increased to 22. All along there have been a combined 36 teams in B1 and B2, also known as the second division.

Entering the 2022-23 season, the Utsunomiya Brex are the reigning champions, having swept the Ryukyu Golden Kings in the best-of-three B.League Finals in the spring.
A new coach, Norio Sassa, is now in charge of the Brex. Title-winning bench boss Ryuzo Anzai left Utsunomiya and re-emerged in the offseason as an adviser for the B2 Koshigaya Alphas coaching staff, which is led by former NBA and longtime SeaHorses standout J.R. Sakuragi.
A Quick Review of Last Season
Veteran American forward Shawn Long, a University of Louisiana at Lafayette alum, is the reigning scoring champion in B1. Long averaged 25.0 points per game for the Levanga Hokkaido last season. Chiba Jets playmaker Yuki Togashi was No. 1 in assists (6.4), while Alvark Tokyo big man Sebastian Saiz led the league in rebounding (12.4). Diamond Dolphins sharpshooter Yusuke Karino was No. 1 in 3-point shooting accuracy (52.7%, 74-for-140).

Top-five win-loss records in 2021-22: Alvark (39-14), Brex (40-16), Shimane Susanoo Magic (40-15), Kawasaki Brave Thunders (42-13) and Ryukyu (49-7).
Worst-five win-loss records in 2021-22: Ibaraki Robots (16-38), Kyoto Hannaryz (14-43), Shiga Lakestars (14-43), San-en NeoPhoenix (10-48) and Niigata Albirex BB (7-45).
Name Change for Shiga
After being known as the Shiga Lakestars for the first 14 seasons of the franchise's existence, the Kansai-based club has shortened its name to the Shiga Lakes for the 2022-23 season.
Spaniard bench boss Luis Guil is entering his second season at the helm.
In addition to his Shiga coaching duties, Guil is an assistant coach for the Spain men's national team, which defeated France 88-76 in the 2022 FIBA EuroBasket final on September 18 in Berlin.
The Lakes aim to make further progress under Guil's rebuilding plan for the team, strengthening two pillars of his overall approach. Guil outlined these concepts in an interview posted on the team website: "fast break from hard defense" and "open shots from ball sharing."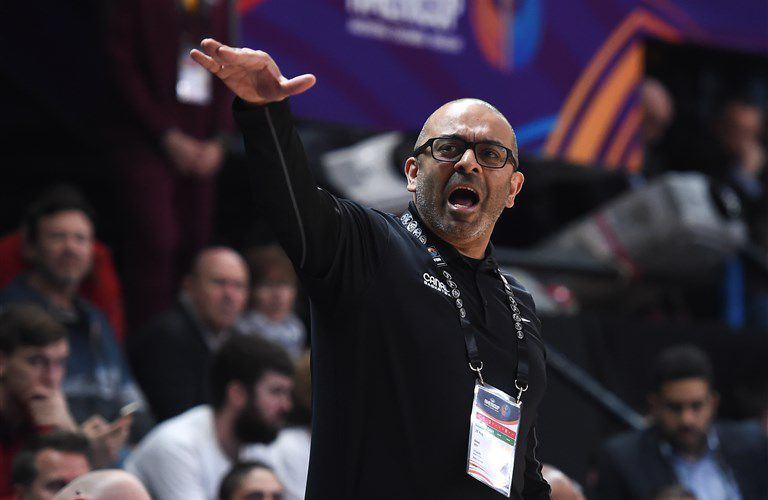 Keep an Eye On…
◼ Can the Hannaryz build a playoff-caliber team in new coach Roy Rana's first season at the helm?
At this time a year ago, Rana was entering his third season as an assistant coach with the NBA's Sacramento Kings. He is also the Egypt national team sideline supervisor.
◼ How competitive will the Fighting Eagles Nagoya and Sendai 89ers be as promoted B2 teams in the top flight this season? As a benchmark, the Gunma Crane Thunders had the most successful season for a promoted club to B1 in 2021-22, winning 25 of 55 games.
The Fighting Eagles, guided by Taizo Kawabe, had the top record in the regular season (42-8) and won the B2 title last spring. The 89ers, led by Hiroki Fujita, went 38-15 and were the championship runners-up.
◼ Will winning the preseason Tohoku Cup on September 19 be a positive catalyst for the Akita Northern Happinets in the early stages of the season?

The Northern Happinets prevailed 95-75 against the Sunrockers Shibuya in the eight-team tournament final in Odate, Akita Prefecture. Small forward Stanton Kidd, who saw limited playing time with the Utah Jazz in 2019, paced Akita with 29 points and grabbed 11 rebounds. Power forward Kenes Kanter, whose older brother Enes has suited up for six NBA teams from 2011-22, had 23 points and 14 rebounds in the win. Kidd and Kanter are newcomers to the B.League.
Akita assistant coach Kevin Braswell said the Tohoku Cup served an important purpose for the club, which went 31-23 last season.
Promoted to B2
After enjoying success in B3 in the 2021-22 campaign, the Nagasaki Velca, who went 45-3 in the regular season and then captured the playoff title, and Altiri Chiba, who were 37-7 in their inaugural season, were promoted to the second division.
Four new clubs were added to B3 for the upcoming season: Shonan United BC, Tachikawa Dice, Tokyo United Basketball Club and Veertien Mie. There are now 16 teams in B3.
RELATED:
Participation in the EASL
In addition to their busy regular schedules, the Brex and Golden Kings will represent the B.League in the East Asia Super League's inaugural season.

The Golden Kings were assigned to Group A (four teams), and the Brex are Group B (also four teams). A home-and-away format will be held, with teams playing the others in their group twice during the season to determine who advances to the semifinals.
The Taipei Fubon Braves play host to the Golden Kings on October 19 in the teams' first match of the EASL regular season, which concludes in February. On the same night, the Brex face the visiting Seoul SK Knights in Utsunomiya, Tochigi Prefecture.
RELATED:
Fun Promotional Activity
The Chiba Jets have signed popular actor Yosuke Asari, a 35-year-old basketball lover, to a one-day contract for its October 16 home game against the Sunrockers.

Asari is scheduled to compete in the game and take part in pre-game, halftime and post-game activities.
"We have decided to sign actor Yosuke Asari to a one-day professional player contract in order to strengthen our team, his position will be point guard and his uniform number will be 55," the team said in a statement.
Golf
Yamashita Breaks JLPGA Single-Round Record
Rising star Miyuu Yamashita shot a 12-under 60 in the opening round of the Miyagi TV Cup Dunlop Ladies Open Golf Tournament on Friday, September 23, setting a JLPGA Tour record for the lowest 18-hole score.
Yamashita, winner of two JLPGA tournaments this season and the runner-up at the season's fourth major, JLPGA Championship Konica Minolta Cup, which wrapped up on September 11, had 12 birdies in a bogey-free round at Rifu Country Club in Rifu, Miyagi Prefecture.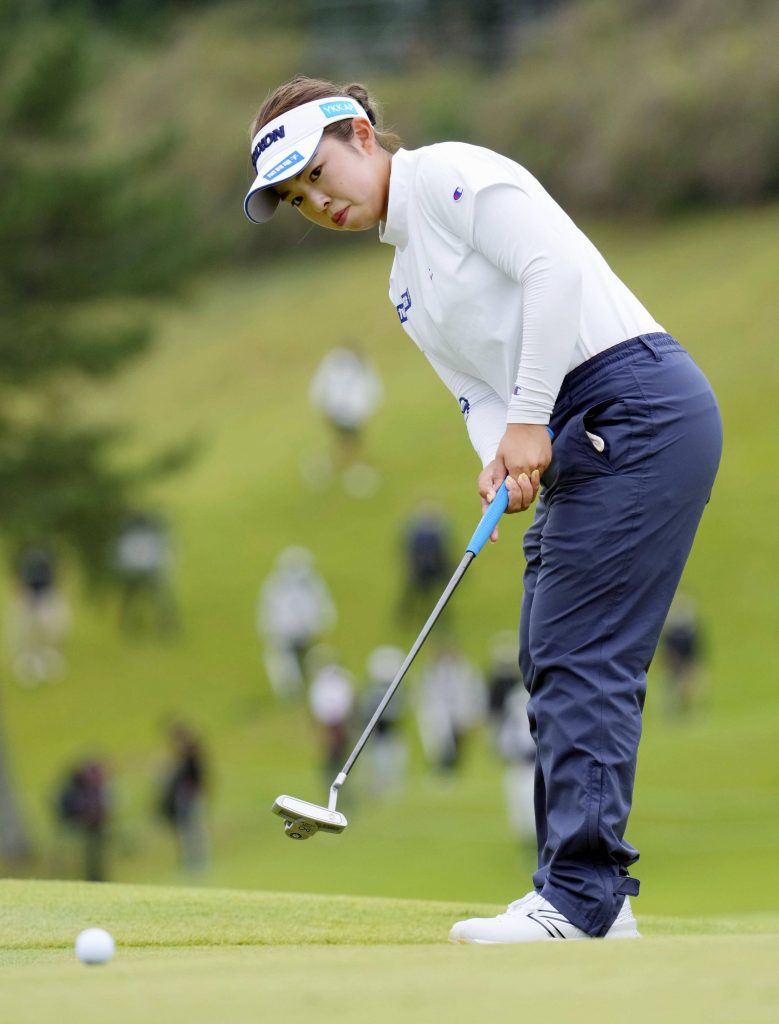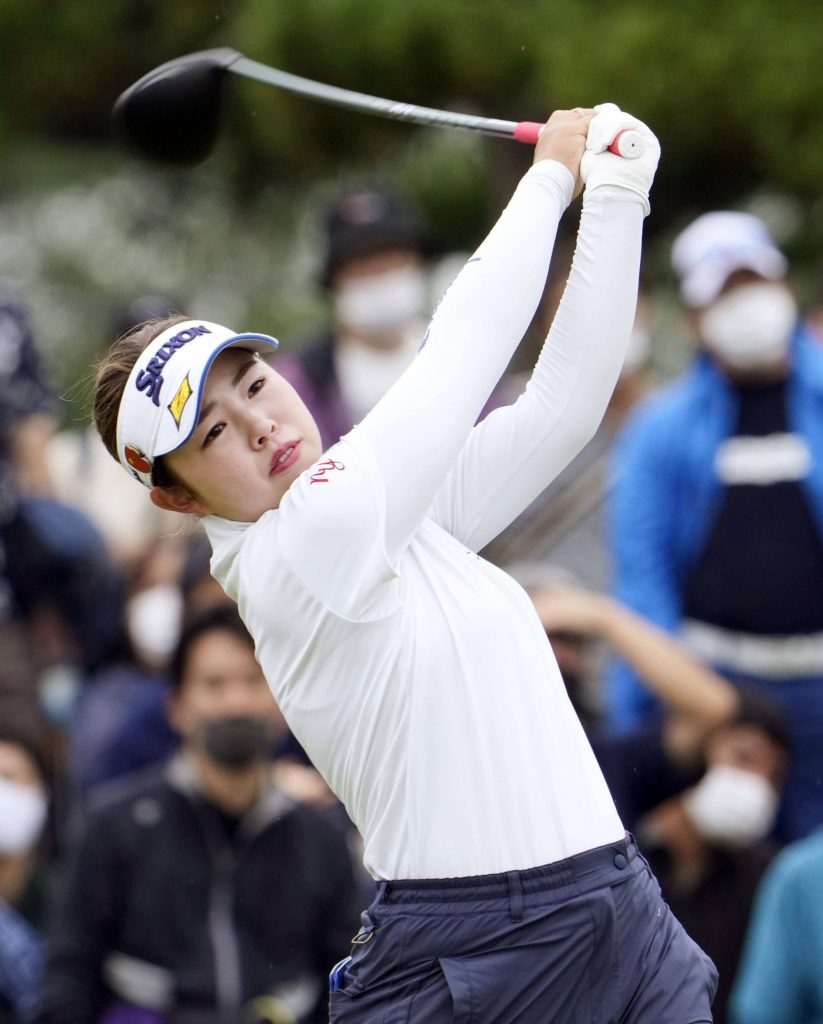 The 21-year-old Osaka Prefecture native broke the old mark set of 61 established by Hyo Joo Kim and Mone Inami in 2012 and 2021, respectively.
"I checked my [scorecard] more than usual to make sure I didn't make a mistake," Yamashita was quoted as saying by Chunichi Sports. "I'm happy to write a score of 60 on my scorecard."
Yamashita shot a 5-under 67 in the second round and led by eight strokes entering the final round.
Baseball
Darvish Continues Winning Ways
San Diego Padres hurler Yu Darvish improved to 15-7 this season with a sterling effort against the Arizona Diamondbacks on Sunday, September 18 in Phoenix.
Darvish held the hosts to one hit in six scoreless innings, and the Padres defeated the Diamondbacks 2-1. He issued one walk and fanned eight batters. The 36-year-old won his fifth consecutive start.
"My pitching was good overall. I had a good feel for the fastball," Darvish said, according to Kyodo News. "My pitching form got better and I could keep attacking with my fastball."
A day later, Darvish was named the National League Player of the Week.
RELATED:
[ODDS And EVENS] 3,000 And Counting: Yu Darvish Endures As A Strikeout Artist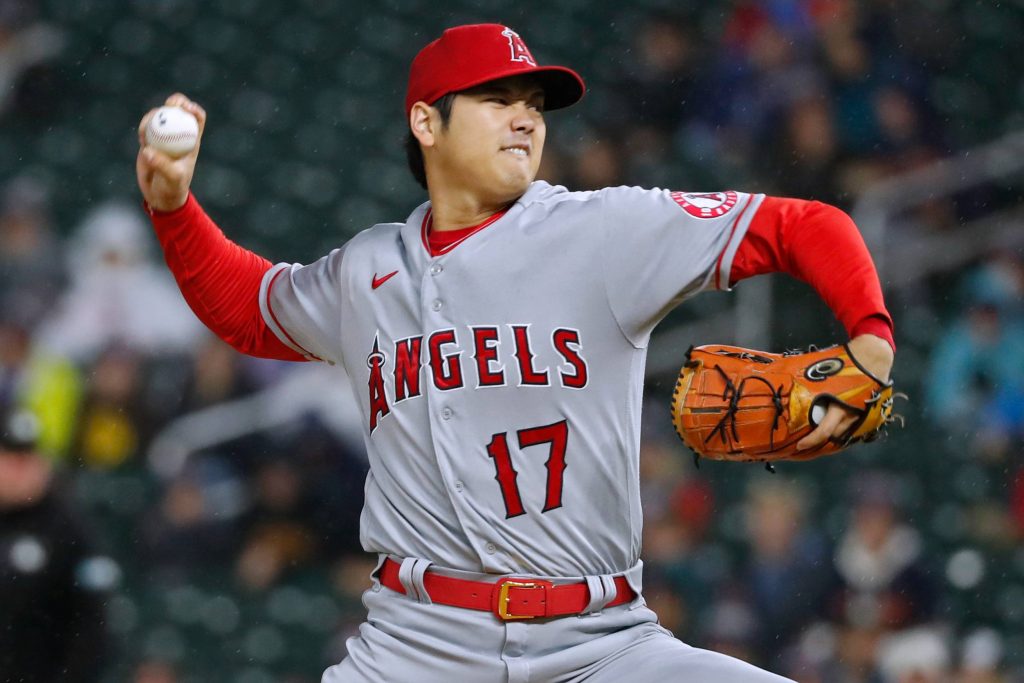 Ohtani Notches 200th Strikeout of Season
Los Angeles Angels superstar Shohei Ohtani pitched five innings of two-run ball against the Minnesota Twins on Friday, September 23. Ohtani (14-8) allowed three hits ― none over the first four innings ― walked six and struck out seven.
He lowered his ERA to 2.47, and also drove in a run with a seventh-inning single in Minneapolis.
Ohtani, who fanned three batters in the fourth inning, finished the game with 203 strikeouts this season, reaching that milestone for the first time in his MLB career.
"It's a big milestone for me," Ohtani said, according to The Associated Press. "It just shows that I've been able to consistently take the mound every fifth or sixth day."
Soccer
S-Pulse's Santana Leads J.League in Goals
With a little over a month remaining in the 2022 J.League season, Brazilian Thiago Santana of Shimizu S-Pulse is the 18-team circuit's leader in goals with 12 entering the weekend of September 24-25.
Four players are tied for second with 10 apiece: Ayase Ueda (Kashima Antlers), Adailton (FC Tokyo), Akihiro Ienaga (Kawasaki Frontale) and Leo Ceara (Yokohama F. Marinos).

Of the top five scorers, Ueda is the youngest at age 24. Ienaga is the oldest at 36.

Seven players are tied for third in scoring in J1, with Kyoto Sanga's Peter Utaka, the league's April MVP, the oldest at 38.
Japan Tops United States in World Cup Tuneup
Daichi Kamada scored in the 25th minute and Kaoru Mitoma added a 68th-minute goal as Japan defeated the United States 2-0 in an international friendly in Dusseldorf, Germany, on Friday, September 23.
Japan manager Hajime Moriyasu said his team had a solid performance.
"Winning is important, but it was the way they played ― they communicated well about what they wanted to do," Moriyasu was quoted as saying by Kyodo News. "As the match went on, they made adjustments to things that hadn't worked well."
Japan outshot the Americans 16-4.
Shimizu S-Pulse goalkeeper Shuichi Gonda was one of two J.League players in the starting lineup.
Kamada said he was pleased to contribute to Japan's victory, saying, "It was good to score one goal, but things would be so much easier for us if we had scored our second goal earlier."
He added, "Whenever it is, if it's in Germany, scoring for the national team is special."
The Samurai Blue return to action against Ecuador in another exhibition match in Dusseldorf on Tuesday, September 27.
Moriyasu's team opens its World Cup campaign against Group E foe Germany on November 23 in Qatar.
Ice Hockey
Offense Ignites Grits to Early Season Success
The Yokohama Grits, a third-year franchise, have opened the 2022-23 Asia League Ice Hockey season with three wins in their first four games.
What's more, new Canadian coach Jeff Flanagan's squad scored four or more goals in each of those home contests.
The Grits ushered in the new season with a 4-2 win over the Tohoku Free Blades on September 10 at Shin Yokohama Skate Center. A 6-3 Grits win occurred the next day over the same foe.
On September 17, the East Hokkaido Cranes topped the Grits 5-4. Yokohama rebounded with a 5-3 triumph over the visitors a day later.

Helping ignite the Grits to their strong start this season are Kosuke Otsu, who leads the club with four goals, and Atsuki Ikeda and Roy Suzuki, who have three apiece. Alex Rauter leads Yokohama with eight assists.
In last season's Japan Cup, which was held instead of a normal Asia League season due to travel restrictions in Asia, the Grits posted a pair of wins in 16 games, and they were outscored 86-29.
RELATED:
Author: Ed Odeven

Follow Ed on JAPAN Forward's [Japan Sports Notebook] here on Sundays, in [Odds and Evens] here during the week, and Twitter @ed_odeven.

Subscribe to Our Newsletter