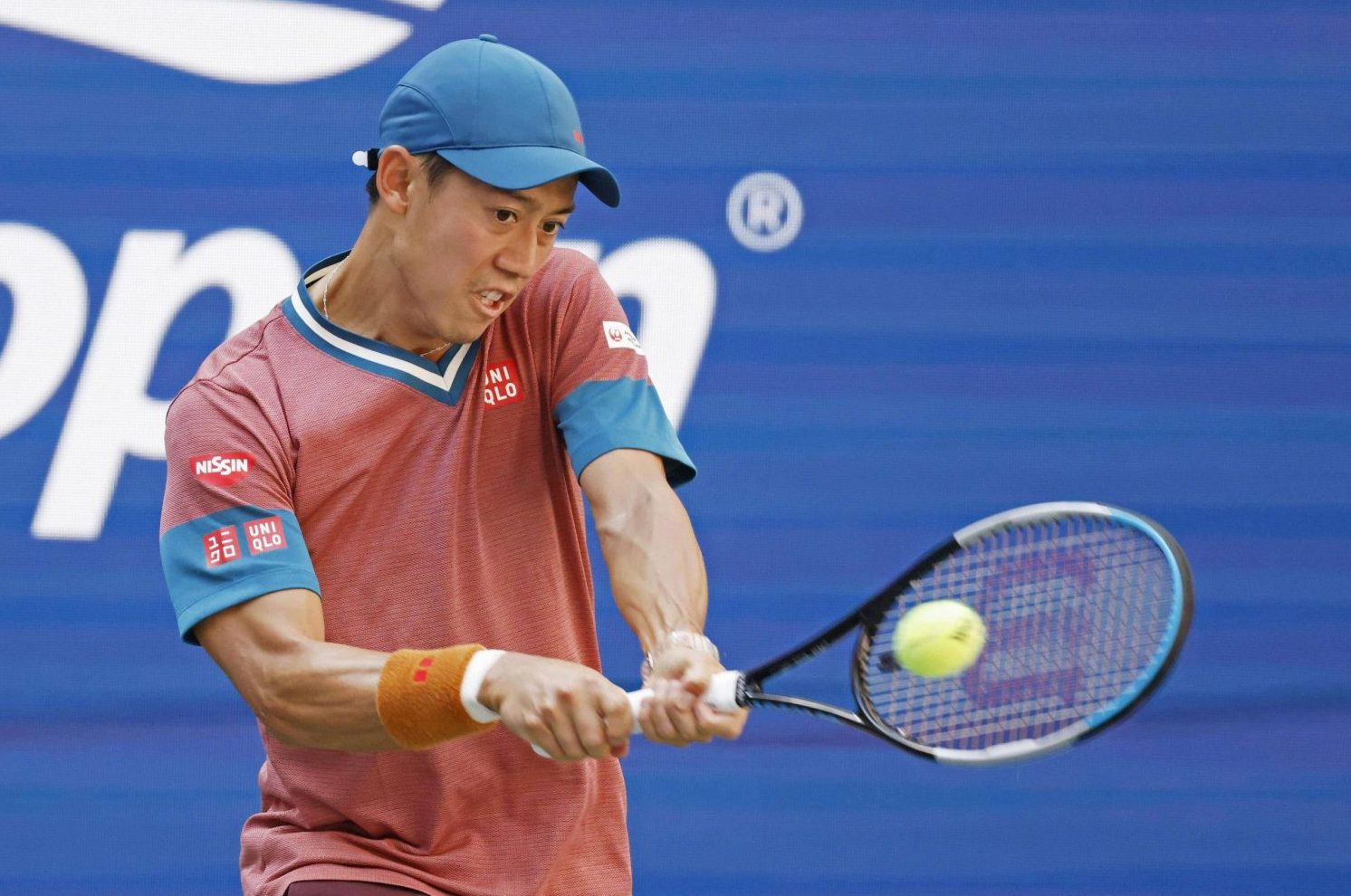 Kei Nishikori is targeting a comeback early next year (2023).
The former world No. 4 men's tennis player, who hasn't appeared in any ATP Tour matches this year after undergoing arthroscopic surgery on his left hip in late January, is planning to return to competition at the Delray Beach Open in February.
Nishikori, who turns 33 on December 29, won his first title at the Florida-based tournament in 2008. At that time he was an 18-year-old qualifier who was ranked 244th.

A return at the Australian Open (January 16-29) is not beyond the realm of possibility.
"I don't know when I'll be back on the tour," Nishikori said recently, according to tennismajors.com. "My goal would be to be able to play the 2023 Australian Open. Right now, the chances of playing the first Grand Slam of the season are 50 percent."

In a news release issued on Wednesday, November 30 by Delray Beach Open tournament organizers, Nishikori is listed among the players who've committed to appear in the event's 25th straight year of competition in Delray Beach. It was previously held in Coral Springs, Florida, from 1993-98.

"The Delray Beach Open holds a special place in my heart, because winning it in 2008 as a qualifier was the start of my career and my belief that I belonged at that level," Nishikori said. "To be able to play it 15 years later is an honor. I hope it brings back the memory of that week for the longtime fans as the tournament marks 25 years in Delray Beach."
Hungry for Competition
In a recent interview with Fuji TV, Nishikori reiterated his desire to play tennis again in the near future.
"I want to come back to the stage and play tennis soon, I still have a strong desire, only that helps me to keep the motivation to come back soon," Nishikori told the TV network.
The zenith of Nishikori's pro career was an appearance in the 2014 US Open. The Shimane native finished runner-up to Marin Cilic, losing 6-3, 6-3, 6-3.

In 2019, Nishikori reached the quarterfinals of the Australian Open, French Open and Wimbledon. A year earlier, he advanced to the US Open semifinals and the Wimbledon quarterfinals.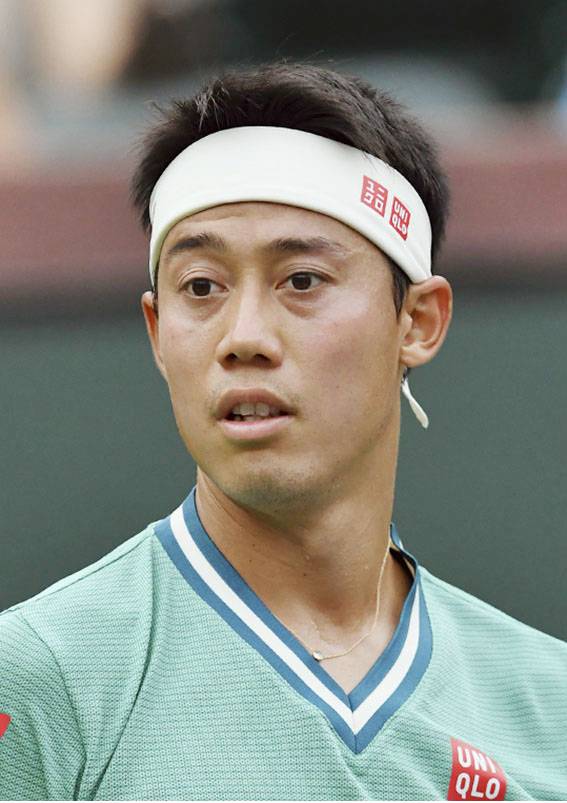 Nishikori Reveals He Contemplated Retirement
All-time tennis great Roger Federer, who retired in September at age 41, endured injuries in recent years and multiple knee surgeries. Nishikori has said he drew inspiration from Federer, even though he considered hanging up his tennis racket for good.
"I was really depressed, and even thought about retirement," Nishikori was quoted as saying by Daily Sport. "From July to September I was in rehab at home for three months. I was not able to hit on the court
"That was tough mentally," he admitted. "Seeing Roger, I finally came to think I can do it until [my] late 30s. I was on the brink [of retirement]."
Discussing his future plans in an interview with The Asahi Shimbun, Nishiori said he's targeting "playing five more years at the least and seven more years at the most."
Career in the Spotlight
With maturity and the perspective gained from playing as a pro since 2007, Nishikori also appreciates what he's accomplished (he has a 431-211 record in singles, including 27-7 in five-set matches) and wants to extend his career for several more years.
Can he perform at a high level on a surgically repaired hip?

Time will tell, but Nishikori isn't ready to start the next chapter of his life.

He gave a revealing explanation in his interview with The Asahi Shimbun.
"I've made much effort and it's a shame to bring it to naught due to injury," Nishikori said of his career. "I'm not sure if this is the right way to say it, but I feel like I'm kinda talented and I have reached the position that not so many people can reach, that makes me feel like it's too good to give up.
"If my career-high ranking were 100, I might not have thought like that, and it would be disappointing to end my career due to injury."
Nishikori, who has won 12 tournaments as a pro, is still seeking his first Grand Slam singles title.

The Delray Beach Open is scheduled for February 10-19, 2023.
Baseball
BayStars Closer Yamasaki Signs Six-Year Deal
Yokohama DeNA BayStars closer Yasuaki Yamasaki has finalized a six-year contract with the Pacific League club.
Yamasaki, 30, will be paid ¥300 million JPY ($2.16 million USD) per year, the BayStars said on Tuesday, November 29.
The deal locks him in place through the 2028 season without a clause to end the contract and pursue a move to an MLB team.
"Many of my teammates thought, 'I might go to the majors' " Yamasaki said, according to Sports Nippon. "Instead, I want to stand on the mound in Yokohama until I'm worn out."

Yamasaki made his NPB debut with the BayStars in 2015, when he recorded 37 saves and was named the Central League Rookie of the Year. He had 37 again in 2018.
In 2022, Yamasaki had a career-best 1.33 ERA in 56 games and saved 37 games after a pair of subpar seasons over the previous two years.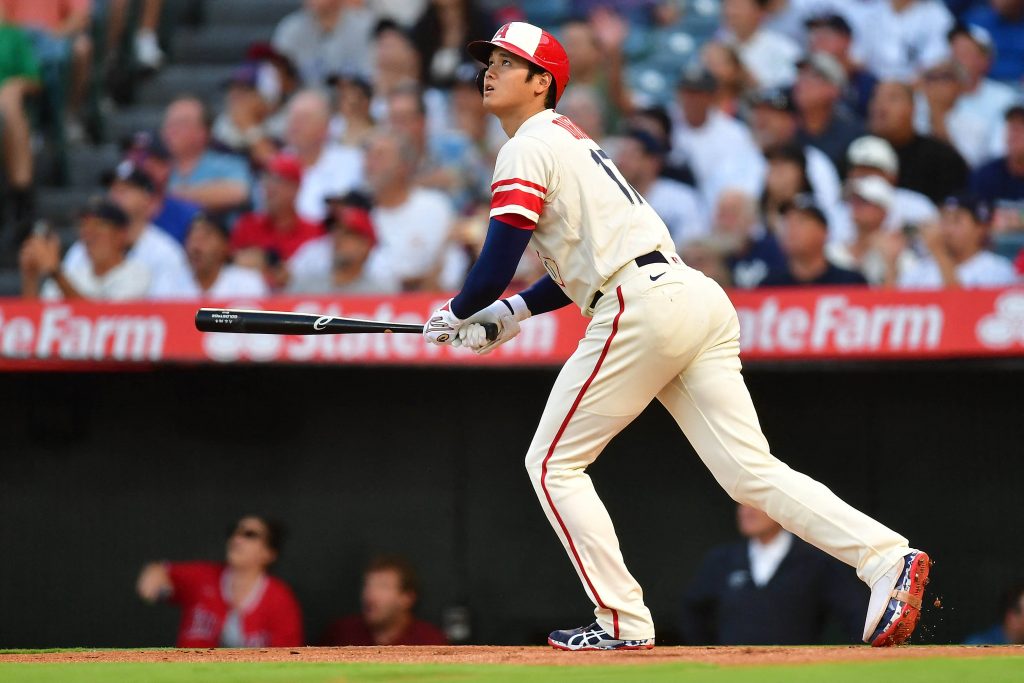 Ohtani Repeats as Edgar Martinez Award Winner
Los Angeles Angels star Shohei Ohtani was named the 2022 recipient of the Edgar Martinez Outstanding Designated Hitter Award on Monday, November 28.
The award is presented annually to MLB's top designated hitter, and it is named after Hall of Famer Martinez, who spent his entire career with the Seattle Mariners.
Ohtani also won the Edgar Martinez Award in 2021, when he was named the American League MVP.
This past season, Ohtani, the AL MVP runner-up, was first among designated hitters in numerous offensive categories, including home runs (34), RBIs (95) and total bases (304).
MLB beat writers and 30 teams' public relations personnel cast votes for the award.
Basketball
Nebraska's Tominaga Making Solid Impact Off the Bench
Junior guard Keisei Tominaga poured in a game-high 23 points in the University of Nebraska's 88-67 victory over visiting Boston College on Wednesday, November 30.
Nebraska, guided by former NBA head coach Fred Hoiberg, improved to 5-3.
Tominaga has reached double digits in points in five of the Cornhuskers' eight games. He's averaging 11.8 points per game, coming off the bench in every game.
In the win over Boston College, Tominaga shot 7-for-8 from the floor, including 4-for-5 from 3-point range. He sank all five of his free-throw attempts.
"The kid plays with so much passion and heart, and it's fun to see him when he gets it going like that," Hoiberg was quoted as saying by The Daily Nebraskan.
Tominaga is 15-for-36 on 3s this season. He's 13-for-13 on foul shots.
As a sophomore in 2021-22, he averaged 5.7 points in 30 games (11 starts).
Hoiberg is impressed with Tominaga's development as a player.
"I think you see with the experience of being in it for a year now and the international experience he had — I think that gave Keisei a huge shot of confidence going into this season," Hoiberg said, according to the Omaha World-Herald, a Nebraska newspaper, the day before the game against Boston College.
"He understands the speed of the game much more now than coming off of his junior college year and not only shooting the ball, but you see what he's doing off the bounce right now."
RELATED:
Briefly…
A day after winning his first Emperor's Cup, sumo wrestler Abi reflected on the life-changing experience. "I began to realize how sweet it is to win a tournament when I returned to my room and took pictures with stablemates," the No. 9 maegashira said during an online news conference on Monday, November 28, Kyodo News reported. The 28-year-old Saitama Prefecture native noted that winning the Kyushu Grand Sumo Tournament title fulfilled a dream he's had since making his debut in 2013.
The 2025 World Athletics Championships will be held September 13-21 at Tokyo's National Stadium. World Athletics, track and field's global governing body, made the announcement on Wednesday, November 30.
Yuta Sakai, 17, won the men's bantamweight (54-kg weight class) gold medal at the 2022 IBA Youth Men's and Women's World Boxing Championships on November 25 in La Nucia, Spain. Japanese boxers Rui Yamaguchi and Miyu Suzuki earned bronze medals in the men's flyweight and women's flyweight divisions, respectively. Japan sent a 16-fighter delegation to the world championships, which featured 598 boxers from 73 nations, and wrapped up on November 26.
Quote of the Week
"I think the league is extremely strong. … The standard is really high, so I'm looking forward to playing against the best guys in the world."
―South African Scrum half Faf de Klerk of the Yokohama Canon Eagles, speaking to Kyodo News about Japan Rugby League One, which opens its second season on December 17.
Closing Commentary
Japan's 1998 FIFA World Cup squad was comprised entirely of players from J.League teams. Four years later, the Samurai Blue's World Cup roster had four players plying their craft overseas: goalkeeper Yoshikatsu Kawaguchi (England's Plymouth) and midfielders Junichi Inamoto (England's Arsenal), Hidetoshi Nakata (Italy's Parma) and Shinji Ono (Dutch club Feyenoord).
The evolution of Japan's soccer culture can be seen through the prism of its World Cup roster from 1998 to the present.
Japan's 2022 World Cup squad features 19 of 26 players from European clubs, including eight from German teams.
Competing in Europe is not just a dream for Japanese players nowadays, but often a reachable target.
And the collective experience of competing in European leagues helps raise the level of competition for spots on the national team.
It also helps push players in the J.League to remain hungry to elevate their level of play, with the motivation of possibly earning a chance to play in Europe on many of their minds.

This, in turn, creates a healthy level of competition for up-and-coming players to raise their profile, possibly becoming the next wave of Japanese footballers to test their skills in Europe.

Author: Ed Odeven
Follow Ed on JAPAN Forward's [Japan Sports Notebook] here on Sundays, in [Odds and Evens] here during the week, and Twitter @ed_odeven.