[JAPAN SPORTS NOTEBOOK] Takuma Sato Joins Chip Ganassi Racing in a Part-Time Role for 2023
"Being in this series for 13 years, I have fantastic memories in a full-time (ride)," Takuma Sato said, "and I think I'm very fortunate to still be racing."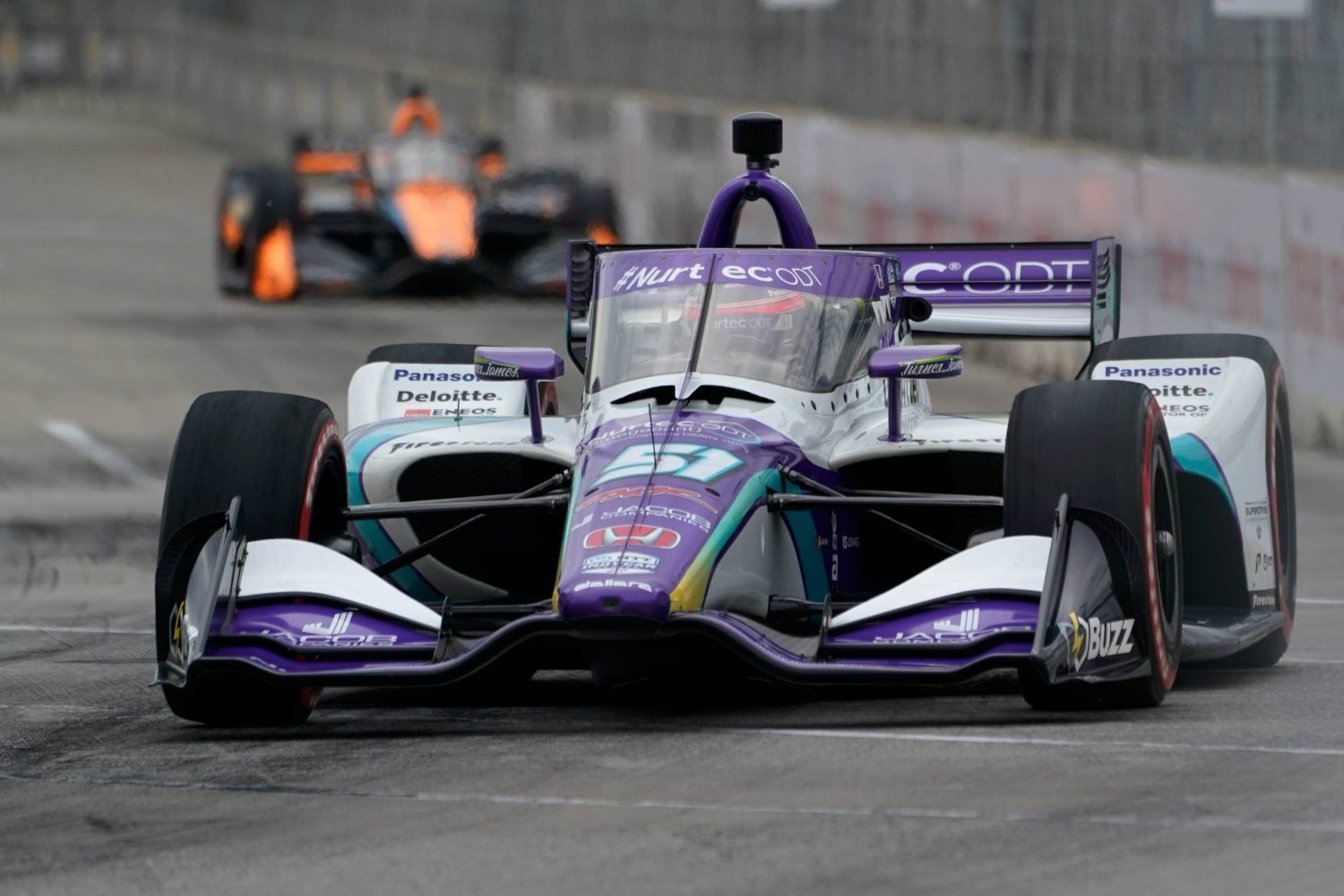 Two-time Indy 500 champion Takuma Sato will be racing for his third team in as many years in 2023.
Sato, who turns 46 on January 28, has competed in the IndyCar Series since 2010. He got behind the wheel for Dale Coyne Racing with Rick Ware Racing in 2022, finishing 17th in the standings.
This season, Sato will pilot Chip Ganassi Racing's No. 11 Honda, the team announced on Tuesday, January 17. He is transitioning to a new phase of his career ― at least for this season, that is ― as a part-time driver.
The Tokyo native described it as "very exciting, an incredible opportunity, in an interview with indycar.com.
Sato will drive for Chip Ganassi Racing in a limited role: oval-only races, of which there are five on the 2023 IndyCar Series calendar. Sato and rookie Marcus Armstrong will share the No. 11 Honda this year. Armstrong was tabbed to drive in the IndyCar street and road course races.
Overall, there are 17 races on the IndyCar Series calendar this year. The season starts in March. 
Getting Used to a New Role
And how does Sato, who was employed by Rahal Letterman Lanigan Racing from 2018-21, feel about his new role?
"It's something I need to get used to," Sato said, according to indycar.com. "I still don't know exactly how I feel ― everyone would be delighted to be full season, of course … [but] going to Indianapolis Motor Speedway with Chip Ganassi Racing is attractive enough to overcome what the part-time duties are, I believe.
"Being in this series for 13 years, I have fantastic memories in a full-time (ride), and I think I'm very fortunate to still be racing," Sato told indycar.com. "Initially I wasn't fully happy not going to the full season, but now I feel such encouragement, such a positive feeling. That's why I don't mind anymore."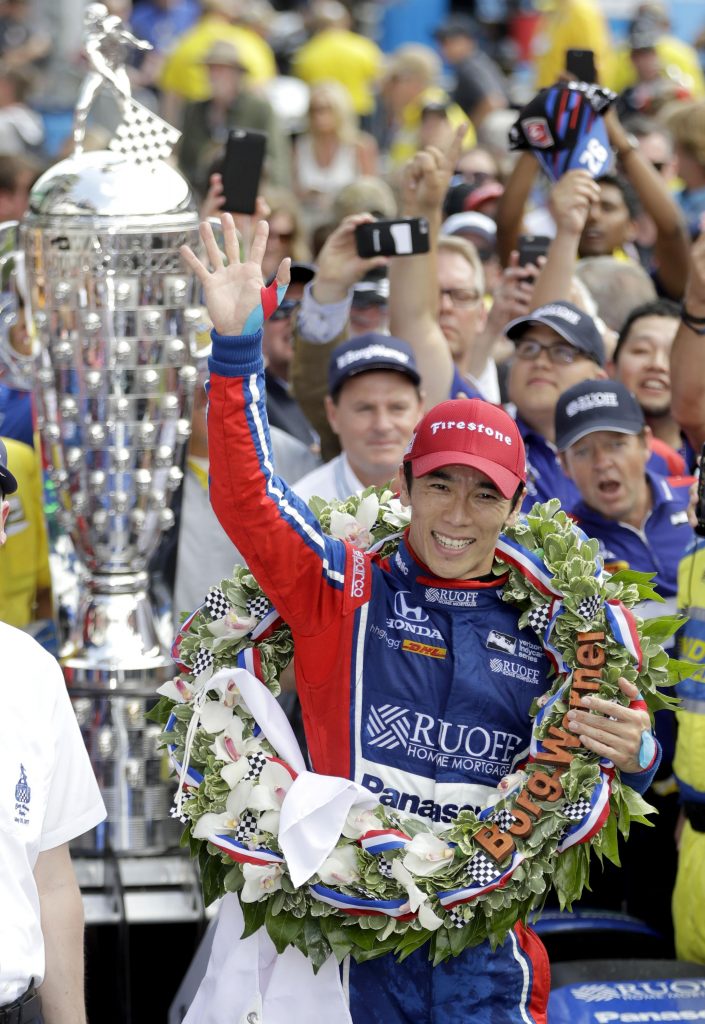 In addition to Sato, this year's Chip Ganassi Racing team also features 2021 IndyCar Series champion Alex Palou, Scott Dixon and 2022 champion Marcus Ericsson.

"Working with teammates who have won championships and the Indy 500, I know from a starting point we are only going for the whole goal, which is winning the [Indy] 500," Sato said in his indycar.com interview." That's ultimately the team's main target."

Sato triumphed in the Indy 500 in 2017 and picked up his second victory in the iconic race in August 2020.
RELATED:
Basketball
Wizards Entertaining Trade Offers for Hachimura
Forward Rui Hachimura, now in his fourth season with the NBA's Washington Wizards, may soon have a change of address.

The Wizards "have begun trade discussions with multiple teams centered" on Hachimura, The Athletic reported on Thursday, January 19.

Citing league sources, The Athletic noted that Hachimura "has drawn interest from several Western Conference teams in need of scoring."
Keep this date in mind: The NBA trade deadline is February 9.

Hachimura, the No. 9 pick in the 2019 NBA Draft, will become a restricted free agent in July. What does that mean in layman's terms? "Restricted free agency allows the team to match any offer the player receives from another team," per this NBA.com report.
The Gonzaga University product is averaging 12.4 points, 4.2 rebounds and 1.2 assists in 29 games this season. He has a history of missing large chunks of games throughout his career.
Washington (19-26) appears on the verge of retooling its roster.
RELATED:
Chiba Jets Have a League-Best 26-4 Record
Through Wednesday, January 18, the Chiba Jets (26-4) sit atop the B.League's Eastern Conference with the best record among the 24 teams in Japan's pro basketball circuit.

The Jets, guided by first-year head coach John Patrick, extended their winning streak to 12 games on Wednesday, recording a 100-91 home victory over the Ibaraki Robots.
Chiba outrebounded Ibaraki 43-32 and held a 52-34 advantage on points in the paint.

Six Jets players scored in double figures, including former NBA forward Vic Law, who had a team-best 20 points and 11 rebounds, and swingman Shuta Hara, who added 17.

John Mooney spearheaded Chiba's interior defense, blocking five shots.
RELATED:
Struggling Grouses Part Ways With Hamaguchi
The Toyama Grouses lost 23 of their first 29 games this season, leading to a coaching change before their first contest after the midseason B.League All-Star Game.

Veteran head coach Honoo Hamaguchi and Grouses management reached a mutual agreement to terminate his contract, it was announced on Monday, January 16.

Hamaguchi, 53, was in his third season at the helm.

Toyama had a 39-21 record in 2020-21, followed by a 24-35 campaign in 2021-22.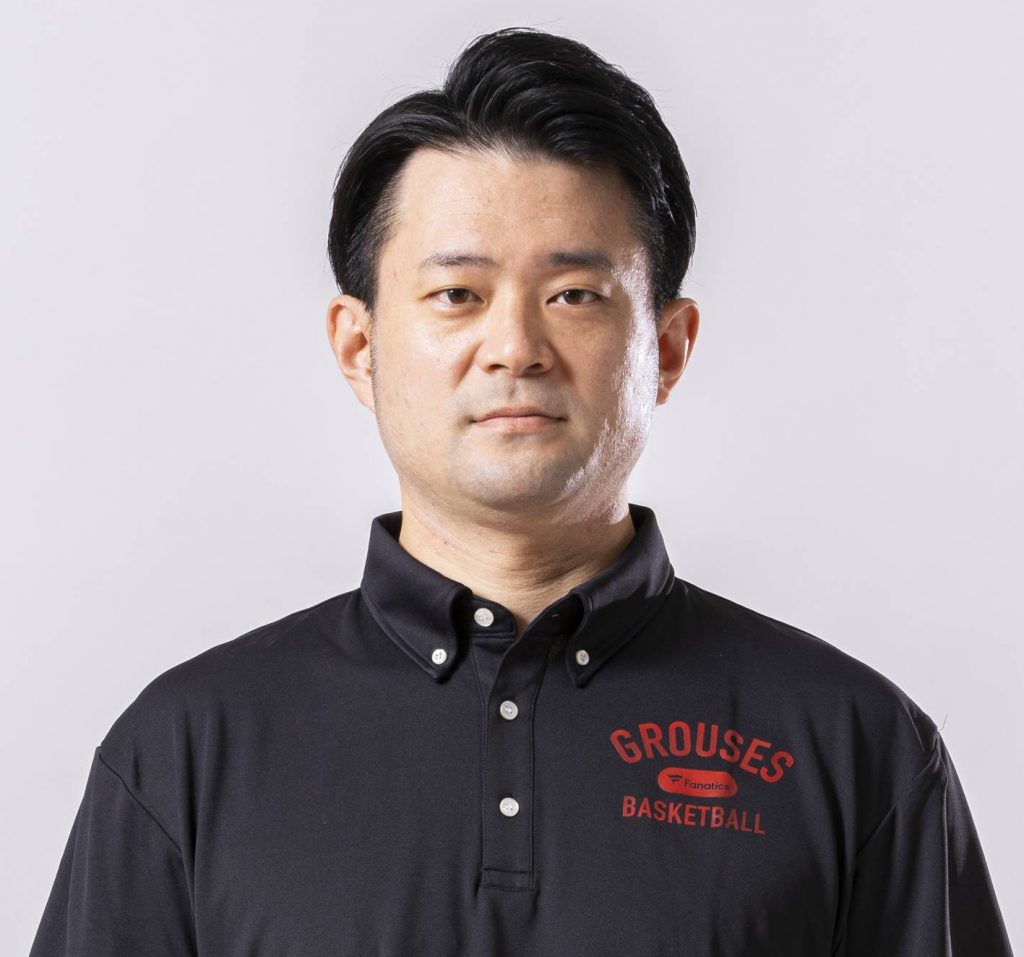 Assistant coach Daisuke Takaoka was named acting head coach. Takaoka had served as a Grouses assistant coach since 2019.

The Grouses lost their first game under Takaoka, 102-92, against the host San-en NeoPhoenix on Wednesday, January 18.

Toyama (6-24) has two wins more than the league's worst clubs, the Niigata Albirex BB and Shiga Lakestars, both of whom have 26 defeats.
Hamaguchi said he bears responsibility for the Grouses' poor performance this season.

"This is my responsibility and I am very sorry," Hamaguchi said in a statement. "And above all, I am keenly aware of the responsibility that the results have betrayed the expectations of the boosters, who have always supported us passionately."
Hamaguchi previously coached the Sendai 89ers (2005-11) and Kyoto Hannaryz (2011-20).
Tennis
Nishioka Reaches Fourth Round at Australian Open
Yoshihito Nishioka's 7-6 (8-6), 6-3, 6-2, third-round Australian Open victory over American Mackenzie McDonald on Friday, January 20 marked a milestone in his career. With the win, he advanced to the fourth round of a Grand Slam tournament for the first time.
Nishioka is seeded 31st for the year's first Grand Slam tourney in Melbourne.
Before facing Nishioka, McDonald was coming off an upset, three-set triumph of top-seeded Rafael Nadal in the second round. Nadal suffered a hip injury in the loss.

Nishioka had fewer costly mistakes than his foe in their-round clash, with McDonald making 53 unforced errors to Nishioka's 33.

"Making the round of 16 for the first time in my Grand Slam career is big," Nishioka, 27, was quoted as saying by Kyodo News. "It was my first goal this year."
However, Nishioka was't pleased with his performance.
"I was tighter than I expected," he noted, according to Kyodo News. "It wasn't good tennis. I want to take a close look at myself."

On Sunday, January 22, Nishioka will meet Russian No. 18 seed Karen Khachanov in the fourth round.
Soccer
Mitoma Chosen as Top Japanese Player for 2022
Kaoru Mitoma, one of Japan's top players at the 2022 FIFA World Cup, was named the Japan Pro-Footballers Association's 2022 Player of the Year on Wednesday, January 18.
Among Mitoma's big highlights in 2022 was a pivotal pass that led to teammate Ao Tanaka's match-tying goal against 2010 World Cup champion Spain in a Group E match on December 1. The Samurai Blue rallied for a 2-1 victory.
Mitoma currently plays for English Premier League squad Brighton. He previously suited up for Belgium's Royal Union Saint-Gilloise for whom he was on loan from Brighton after initially signing a four-year deal with the English team in August 2021.
The JPFA represents more than 1,600 men's players competing for teams in the J.League's three divisions and foreign professional clubs.

"I was rated highly by the players who competed with me as teammates as well as those who faced me as opponents, and I can't be happier," Mitoma was quoted as saying in a video message by Kyodo News.
As for his current goals while playing for Brighton, he said: "I want to focus on goals and assists and do my best to help my team win each match."
Nagano Joins Liverpool Women's Squad
After playing for the National Women's Soccer League's North Carolina Courage this past season, midfielder Fuka Nagano has joined England's Women's Super League squad Liverpool FC.

Liverpool announced its signing of Nagano on January 14.

Manager Matt Beard said the 23-year-old has a variety of skills that can help the squad.

"We're delighted to bring Fuka to Liverpool," Beard said in a news report on the team website. "She's a versatile midfield player who can play in the holding role or as an attacking option."
Beard added, "She's excellent on the ball, creative and tactically astute, while her international experience with Japan speaks for itself.
"In club football, she's played in a highly tactical league in Japan but also in America, which is an athletic and transitional league ― and the WSL is probably midway between the two."
Nagano began her career with the Nadeshiko League's Urawa Reds in 2014.
Moving to England, the change of scenery has inspired Nagano, she said.

"As part of the team, I'm ready to give my everything and willing to work as hard as I can," Nagano told reporters. "Yesterday was my first day coming to Liverpool and I can't wait to see more of this lovely city already."
Nagano, who has earned 16 caps for the Japan women's senior national team was selected as the Asian Young Footballer of the Year women's recipient in 2017, recognizing her overall play in the previous year.
Horse Racing
Kimura Earns First Grade Stakes Victory in United States at Santa Anita Park
After claiming back-to-back jockey titles at Toronto's Woodbine Racecourse the past two years, Kazushi Kimura has established himself as one of the top up-and-coming riders in North America.

Kimura, who is from Hokkaido Prefecture, collected his first graded stakes race in the United States on Sunday, January 15.

Riding Kirstenbosch, Kimura, 23, triumphed by a nose over Hall of Fame jockey John Velazquez, who was abroad favorite Ganadora in the 1 1/16-mile La Canada Stakes at Santa Anita Park in Arcadia, California.
Kirstenbosch was clocked in 1 minute, 44.19 seconds in the Grade 3 race.

"It feels so amazing, my first win here and in a Grade 3, it's amazing," Kimura said, according to Santa Anita Park's official website. "She's always a bit lazy, she always needs, like, a little bit of pushing. At the half mile last time I rode her in the La Brea (Grade I, on December 26), it was a seven-furlong race and I was just pushing her to the wire.

"Today, I was more confident to say she would show up better than last time (when she finished third)."
Juan Leyva, assistant to trainer John Sadler, who works with Kirstenbosch, commended Kimura for his performance.

"He just rode her beautifully, he tried hard until the end," Leyva commented. "He is a really nice kid. I'd like to see him really get going because he is so polite and he's a good rider too. … Hopefully, this will open up some eyes and he can get a lot more opportunities."
RELATED:
Golf
Hataoka Becomes Hilton Grand Vacations Ambassador
In addition to her regular duties as an LPGA Tour golfer in 2023, Nasa Hataoka also has a new role to handle. She is a brand ambassador for Hilton Grand Vacations.

Hataoka was asked to express her feelings about this at Lake Nona Golf & Country Club in Orlando, Florida, on January 17 at a season-opening news conference, two days before the start of the Hilton Grand Vacations Tournament of Champions.

"Yeah, I'm very excited and glad to announce I'm a Hilton Grand Vacations brand ambassador," Hataoka told reporters. "[I'm] looking forward to interacting with the fans at many of the tournaments this season."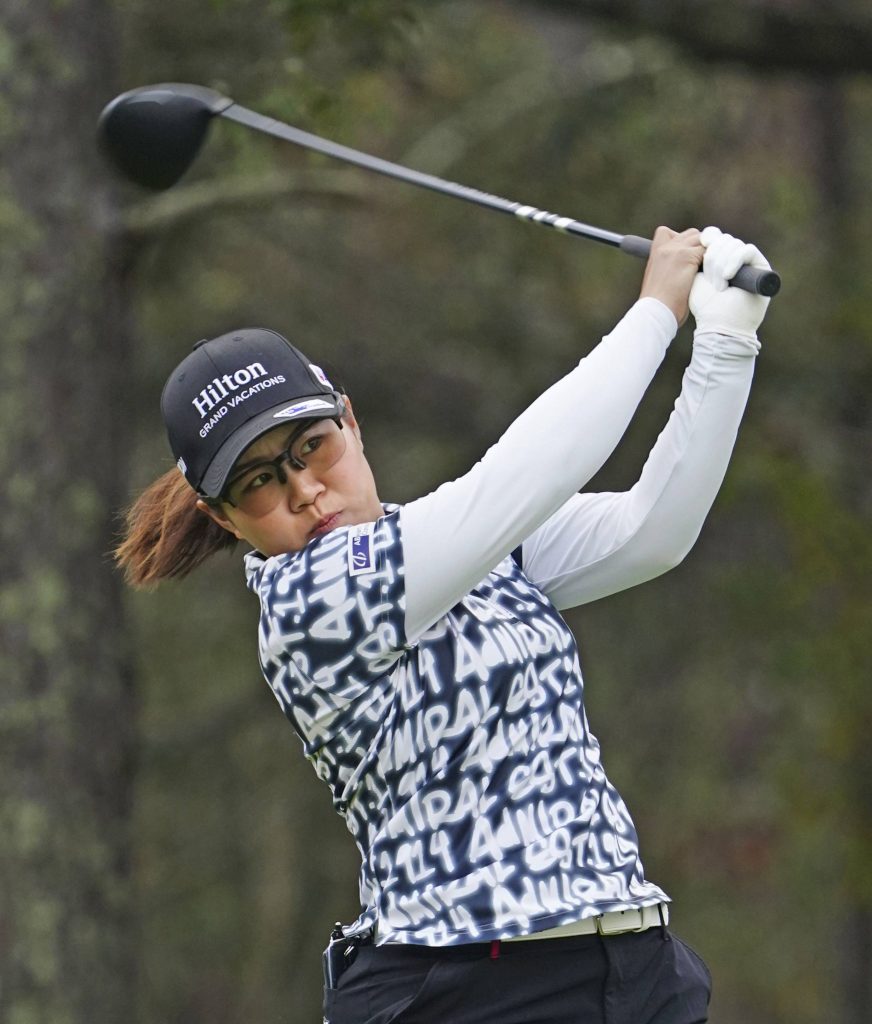 In the tournament's opening round, she carded a 1-under par 71.
Hataoka shot a 4-under 68 in the second round on January 20. That moved her into a tie for fifth place midway through the tournament.
Briefly…
Ski jumper Ryoyu Kobayashi, gold medalist in the men's normal hill event at the 2022 Beijing Olympics, earned his first victory of the 2022-23 season on Friday, January 20 in Sapporo. Kobayashi had jumps of 135 meters and 130 meters in succession to secure the title at Okurayama Hill. A day later, Kobayashi had a third-place finish in the weekend's second competition at the same venue. Austrian Stefan Kraft won Saturday's event.


Author: Ed Odeven
Follow Ed on JAPAN Forward's [Japan Sports Notebook] here on Sundays, in [Odds and Evens] here during the week, and Twitter @ed_odeven.

Subscribe to Our Newsletter