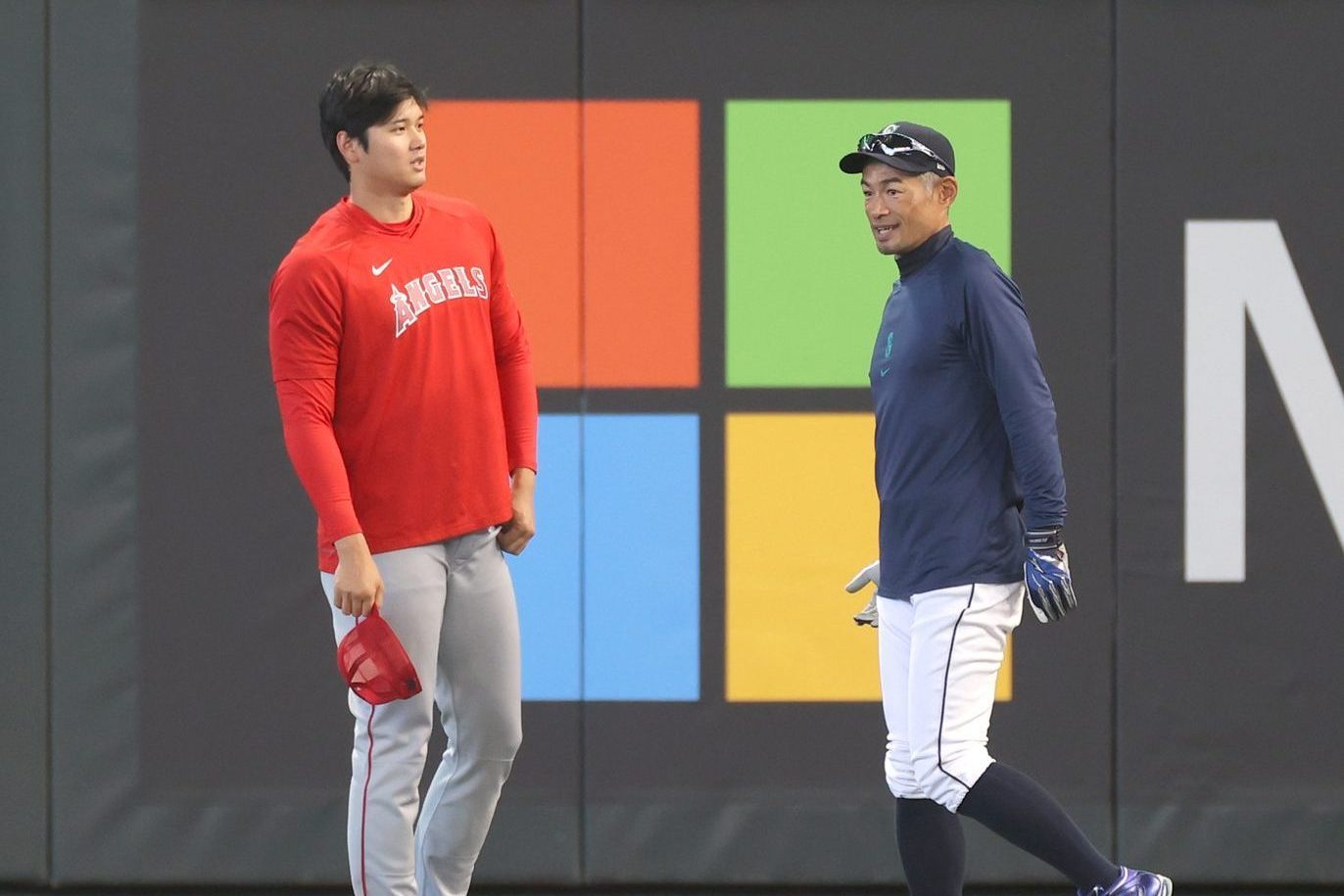 With Japan's World Baseball Classic manager Hideki Kuriyama stepping down after guiding Samurai Japan to its third title in March, speculation is heating up as to who will replace him.
The 62-year-old Kuriyama held a press conference on Friday, June 2, just two days after ending his term as Japan's manager.
Asked what he planned to do next, Kuriyama said, according to Kyodo News, "I have some ideas but things haven't been sorted out yet. Whatever I do, it will be for baseball."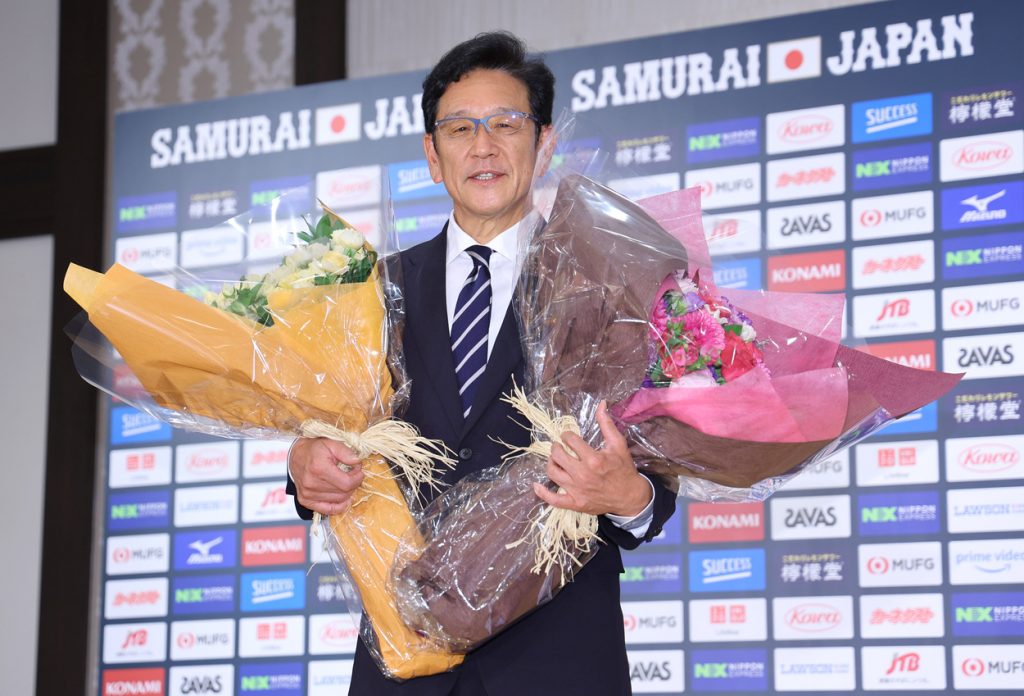 Kuriyama's replacement has not yet been selected. The senior national team is set to compete in the Asia Professional Baseball Championship (November 16-19) at Tokyo Dome.
One name that has been mentioned is none other than former Seattle Mariners star Ichiro Suzuki, who was a standout for Japan when it won the 2006 and 2009 WBC titles.
Suzuki, 49, retired from actively playing baseball on March 21, 2019, and currently serves as a special assistant to the chairman of the Mariners. In that role, Suzuki has mostly served as a coach.
According to a report in Nikkan Sports on June 2, Suzuki, who has no managerial experience, has been mentioned as a possible replacement for Kuriyama.
Who Else Might be Considered for the Samurai Japan Job?
Other names that have been bandied about are former Tokyo Yakult Swallows catcher and manager Atsuya Furuta and former Fukuoka SoftBank Hawks pitcher and manager Kimiyasu Kudo.
All three would be good choices to lead Japan at the 2026 WBC, but having Ichiro as manager would add an element of international star power that couldn't be equaled.
And like Kuriyama, Suzuki would command the respect of Japan's top players on both sides of the Pacific. It's hard to imagine any Japanese player turning down Ichiro's request to join Samurai Japan.
RELATED: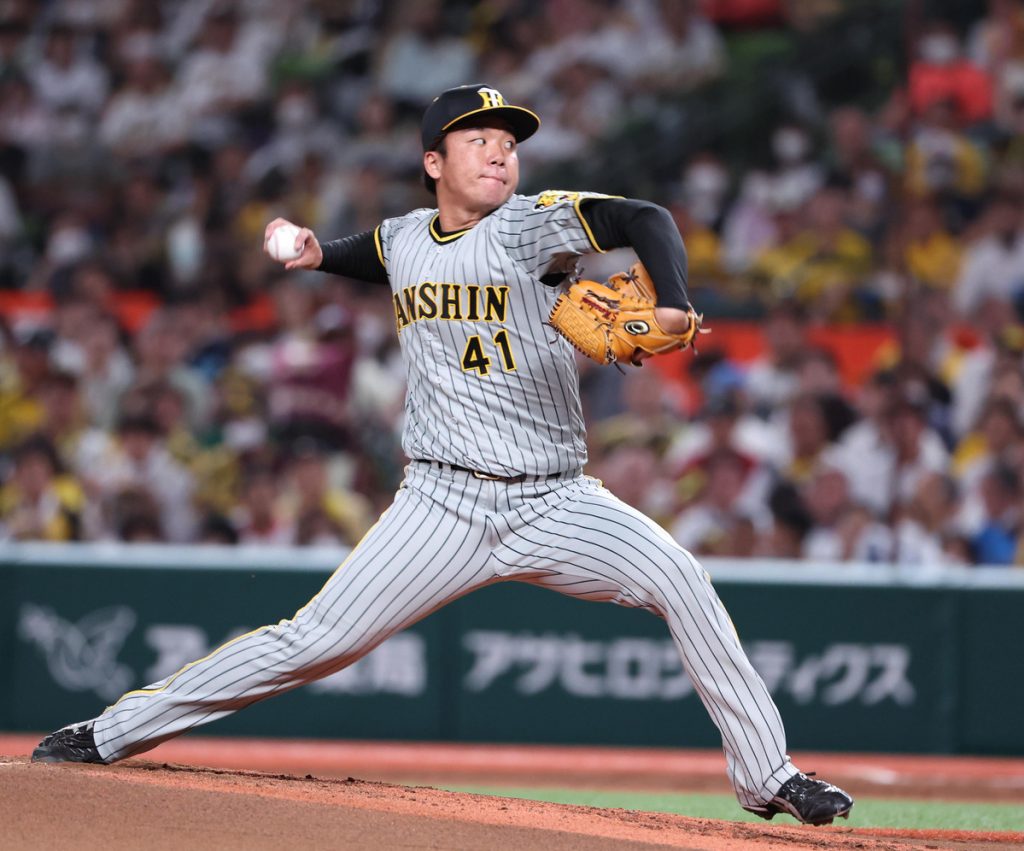 Tigers Rookie Murakami Impresses
Hanshin Tigers pitcher Shoki Murakami is making a case for Central League Rookie of the Year honors.
Murakami improved to 5-1 when he struck out nine while allowing one run on four hits and no walks over eight innings as the league-leading Tigers beat the Saitama Seibu Lions 3-1 in the first game of interleague play on Tuesday, May 30.
"I wanted to give my team some momentum with my pitching in the first game," Murakami said, according to Kyodo News.
The Tigers scored two runs in the first inning on back-to-back triples by Koji Chikamoto and Takumu Nakano, who scored on a Sheldon Neuse groundout.
Neuse drove in an insurance run on a single in the fifth inning as the Tigers cruised the rest of the way.
Murakami flirted with a perfect game in April when he retired all 21 batters he faced before being pulled for a pinch hitter after seven innings of work in a 2-1 win over the Yomiuri Giants.
He was the Tigers' fifth-round pick in the 2020 draft. The 24-year-old right-hander led Japan's Western League in winning percentage and ERA the past two seasons. But he only pitched in two games for the big club in 2021.
Along with left-hander Kotaro Otake, who already has six wins, Murakami provides the Tigers with a potent top end to the starting rotation.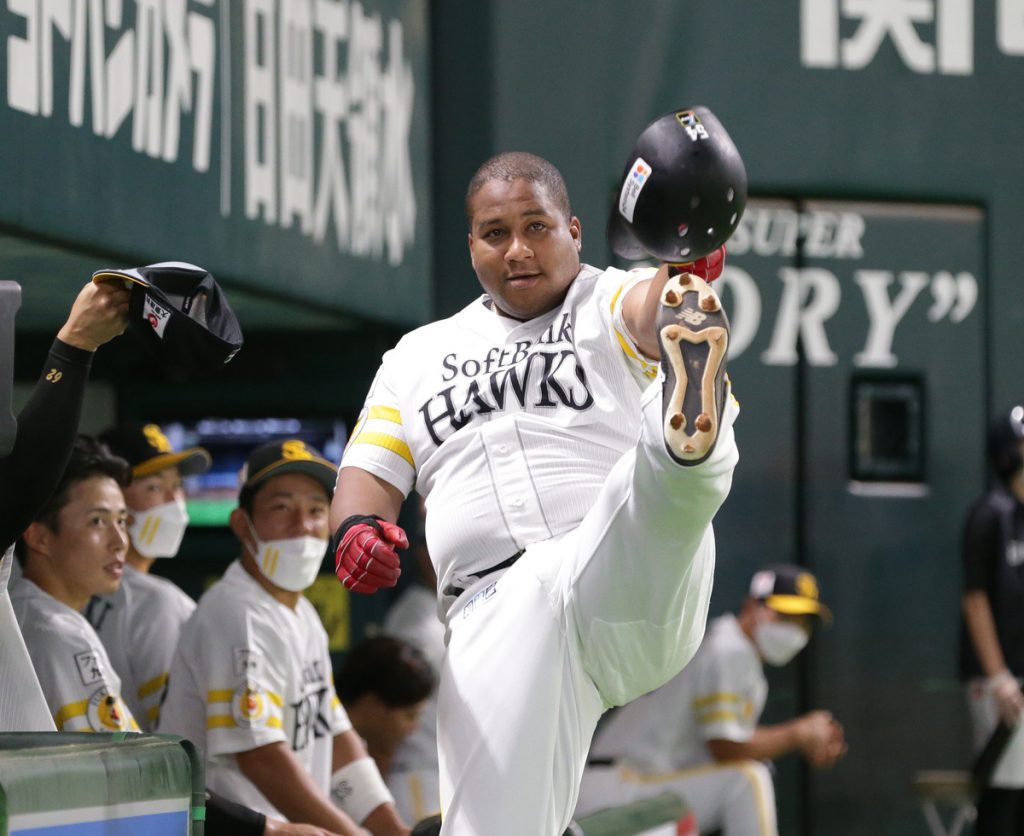 Welcome Back, Alfredo
The Fukuoka SoftBank Hawks are bringing back Cuban star Alfredo Despaigne. He is expected to be in Japan in early June and the team hopes he will be ready to take the field near the end of the month.
Despaigne has had a long and distinguished career in Japan that began way back in 2014 with the Chiba Lotte Marines.
The 36-year-old outfielder first played for SoftBank in 2017 and was with the team until last season.
During his time in Japan, Despaigne has a .263 batting average along with 184 home runs and 545 RBIs.
He is a four-time Japan Series champion, a three-time NPB All-Star and he led the PL in both home runs and RBIs in 2017 so it's easy to see why the Hawks would want him back.
Despaigne, who helped Cuba reach the semifinals of the 2023 WBC, was playing in his homeland this season.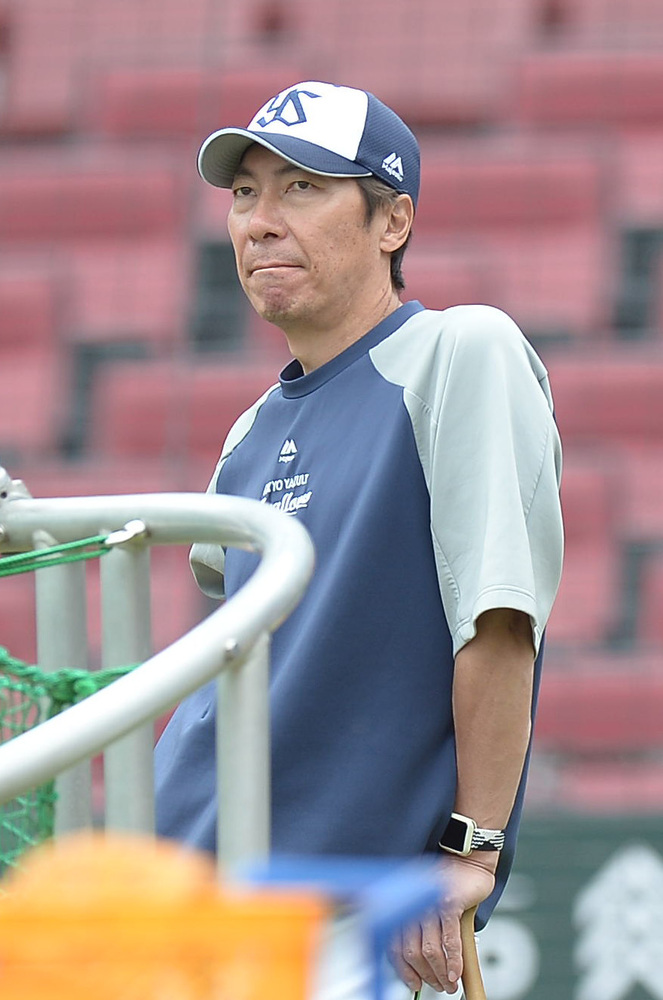 Struggling Swallows
It seems there is always one team that stumbles in interleague and one team that emerges out of the darkness. Could the latter be the Tokyo Yakult Swallows?
The 2022 Central League champions had a miserable May in which they lost 12 straight at the end of the month and dropped into last place in the CL standings with a disappointing 18-30-2 record.
Their pitching has been abysmal and they have the fewest runs scored in the CL.
This team is better than that and one has to figure Yakult will turn it around at some point.
The Swallows became the first team in NPB history to have a 12-game losing streak just one year after winning the league pennant.
Manager Shingo Takatsu's team finally broke out of the prolonged slump on Thursday, June 1 with a 5-0 win over the Hokkaido Nipponham Fighters.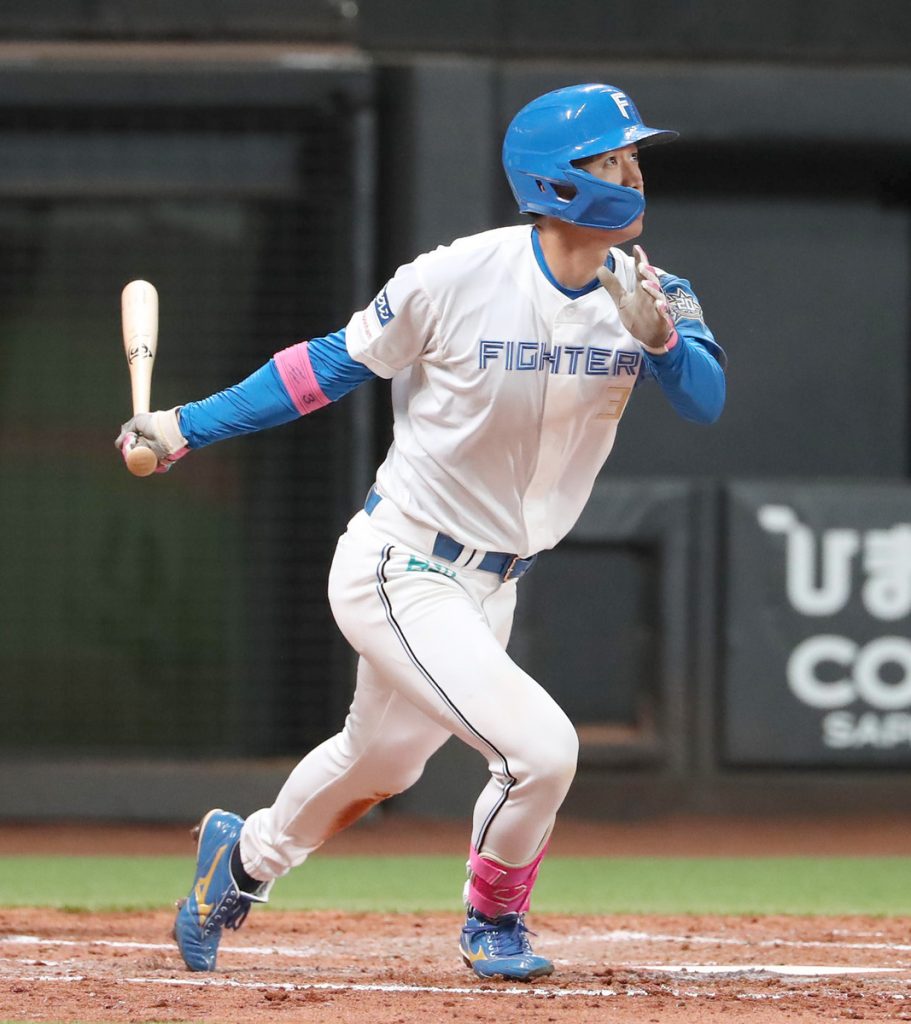 Katoh Hits a Pair for Fighters
Gosuke Katoh hit a pair of solo home runs on Wednesday, May 31 as the rejuvenated Nipponham Fighters beat the Swallows 5-2, handing Yakult its 12th straight loss.
The 28-year-old infielder has only played in four games so far this season for the Fighters, but maybe the pair of dingers will lead to more opportunity.
Katoh is a rare breed in these parts. A native of California, he made his major league debut with the Toronto Blue Jays in 2022 before signing with the Fighters ahead of the 2023 season.
Meanwhile, the Fighters are inching up the PL standings under second-year manager Tsuyoshi Shinjo.
Nipponham pounded Yomiuri 8-2 on Friday, June 2 to improve to 3-1 in interleague, tied for first with another surprising team, the Chunichi Dragons.
The Fighters are fourth in the PL standings with a 24-28 record, just 6½ games out of first place.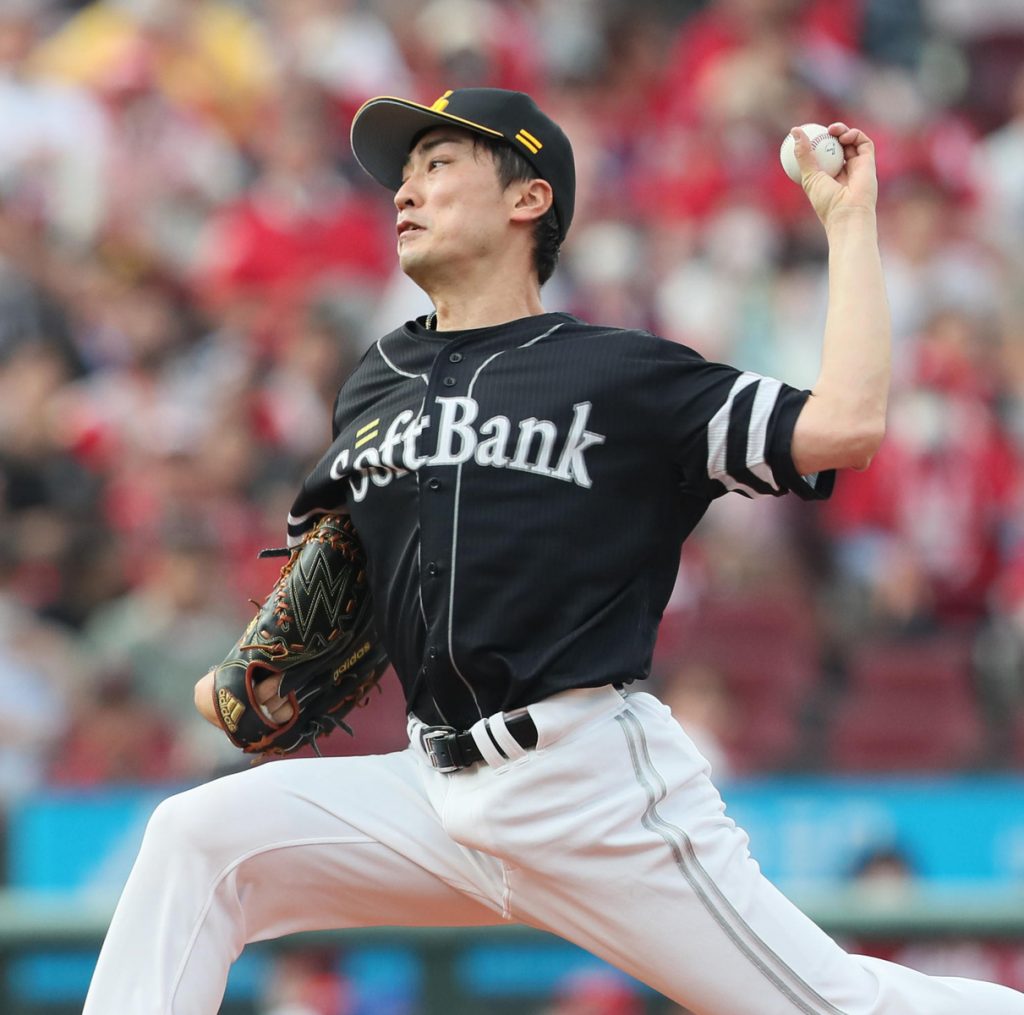 Wada Misses Chance for Record
Veteran Hawks starter Tsuyoshi Wada had to leave the game in the second inning on Friday, June 2 when he took a line drive by Hiroshima Carp batter Ryan McBroom off his pitching hand.
The 42-year-old Wada had won three straight decisions going into the game. A win over Hiroshima for Wada would have tied him for the most career interleague victories (27) with Yakult left-hander Masanori Ishikawa.
Asked about the chance to tie the record, Wada told Kyodo News: "I'm not that concerned about it, but it's good if it makes other people happy."

Author: Jim Armstrong
The author is a longtime journalist who has covered sports in Japan for over 25 years. You can find his articles on SportsLook.