Sakamoto, Mihara Aim High in First Workouts at World Championships
Japanese women take to the ice in practice sessions ahead of the 2023 world championships at Saitama Super Arena. Will one of them be crowned the world's best?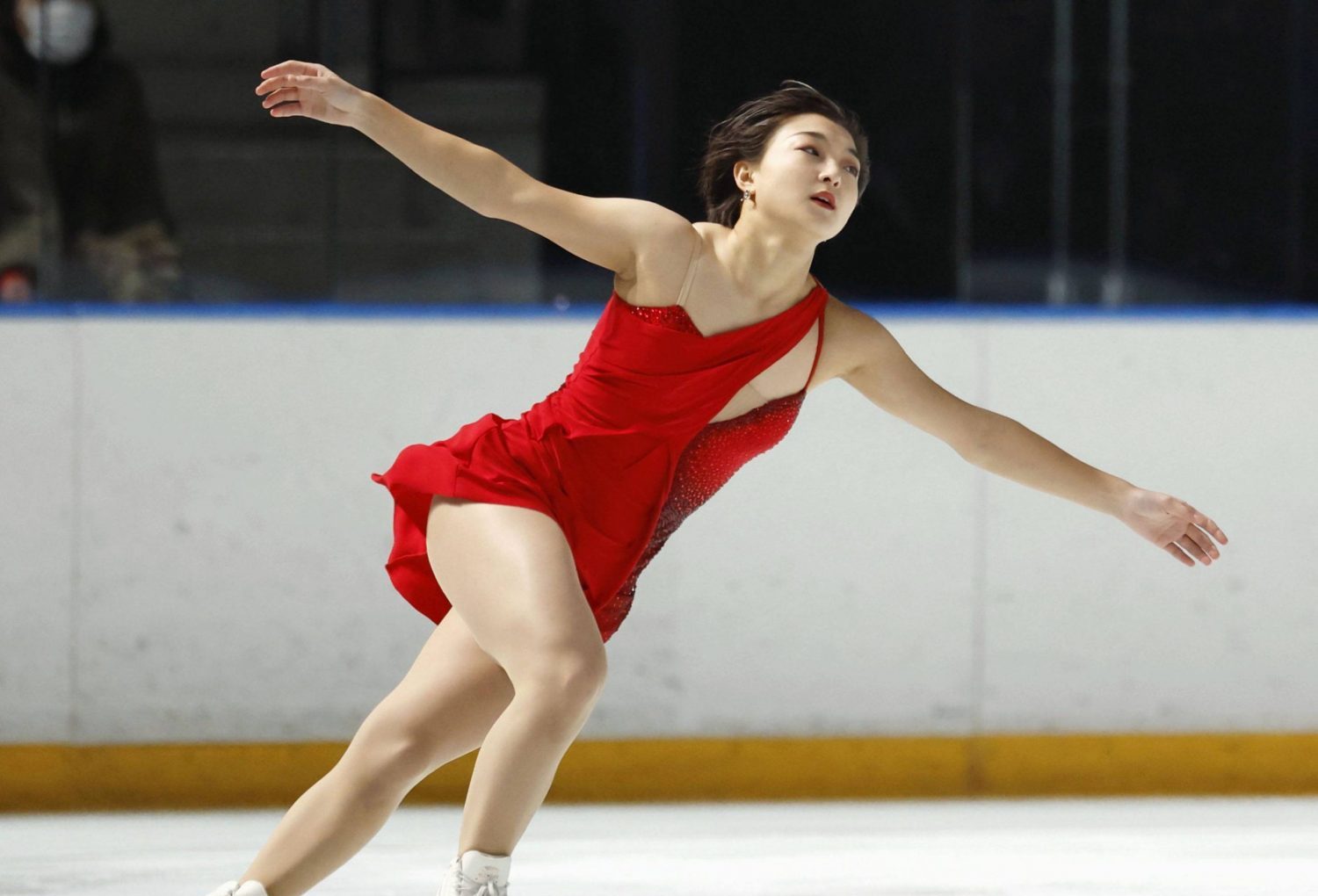 SAITAMA ― World champion Kaori Sakamoto and Grand Prix Final titlist Mai Mihara began practice on Monday, March 20 at the world championships ahead of Wednesday's women's short program.
Sakamoto, Mihara and Rinka Watanabe all took to the ice for the first time in the early afternoon at Saitama Super Arena. Kaori Sakamoto will seek to become the first Japanese woman ever to win consecutive world crowns this week. She became the sixth woman from Japan to win the world title last year in Montpellier, France, joining the ranks of Midori Ito, Yuka Sato, Shizuka Arakawa, Miki Ando and Mao Asada.
But none of the aforementioned were crowned the world's best two years in a row.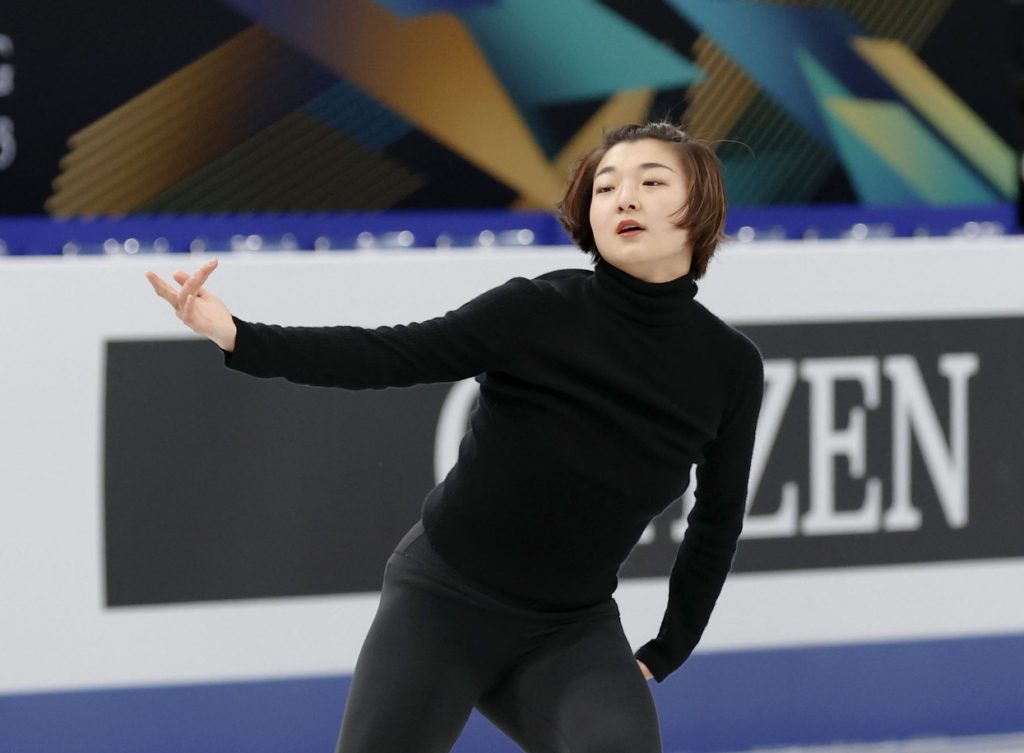 The 22-year-old Sakamoto worked on her free skate to "Elastic Heart" during the 35-minute training session. For the Kobe native, the practice seemed to go fairly smoothly, although she did fall on a triple flip/triple toe loop combination jump during her run through.
"I hope I can perform better than last year and get good results," Sakamoto stated. Then she reflected on her fifth-place finish at the last worlds in Saitama in 2019, commenting: "I thought I had done enough to get there, but I failed."
Sakamoto added, "I was keenly aware of the weakness that I couldn't do in the performance, so it (frustration) still remains. In the same event at the same place I can get revenge one more time. I hope I can rewrite it."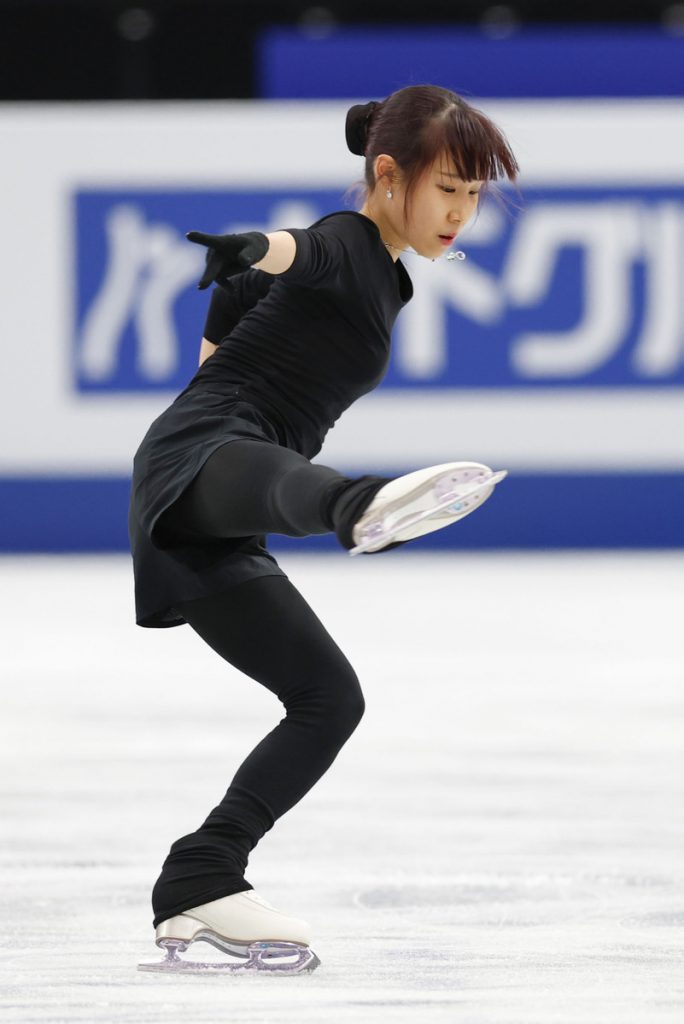 Mihara's Preparations for the World Championships
Mihara practiced her short program to "Merry Christmas Mr Lawrence" and looked fluid throughout the workout.
"This is the culmination of the programs I have been skating this season," Mihara commented. "My thoughts are strong and I have gained confidence. I feel the joy of standing on a big stage."
She added, "I want to enjoy every second with all my strength."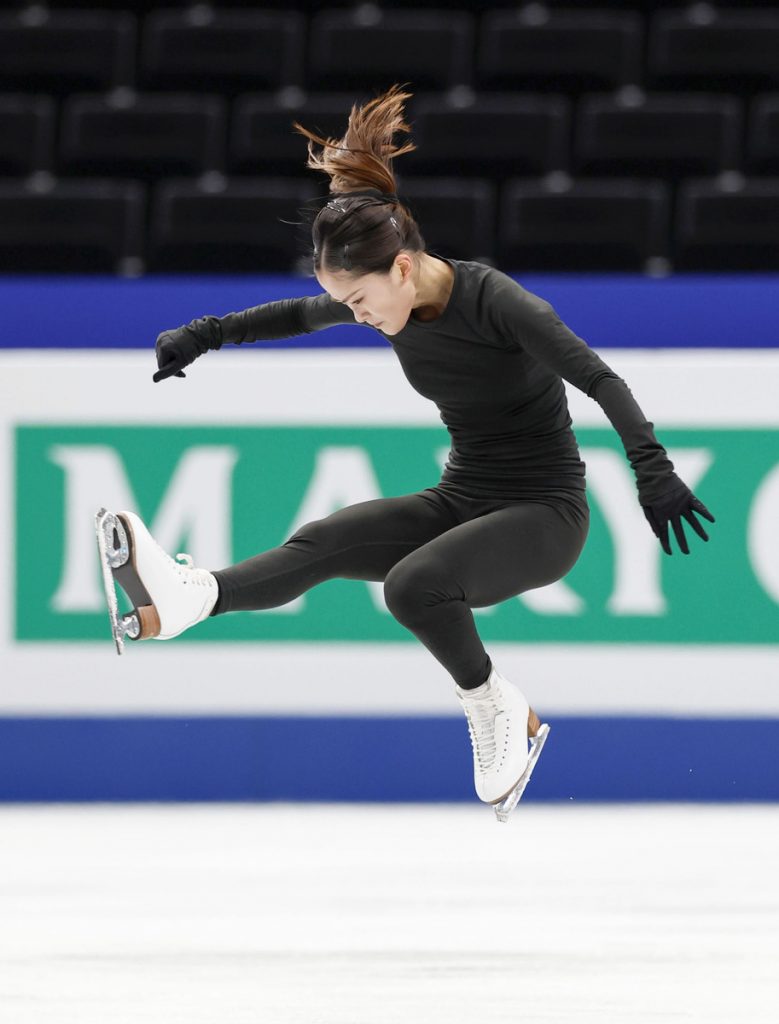 Watanabe, who won Skate Canada this season, trained to her short program of "El Tango De Roxanne" and went down on her triple axel and triple lutz.
"I'm looking forward to it (the competition), but I wonder if I was able to practice today with a good sense of tension," Watanabe remarked.
She continued by saying, "I hope I can calm down while feeling the joy of being able to participate in this event. I wish I could finish with a no-miss performance for both the short program and free skate."
Chiba Victorious as Japan Nets Six Medals at Coupe du Printemps
Mone Chiba won the senior women's title at the Coupe du Printemps in Kockelscheuer, Luxembourg, on Sunday, March 19. Chiba prevailed with a total score of 190.99 points, ahead of Americans Starr Andrews, who was second with 180.59, and Ava Ziegler, who came in third at 173.84.
Jimmy Ma of the United States took the senior men's crown with 222.73, with Japan coming in second with Koshiro Shimada (214.98), fourth with Sena Miyake (211.69) and fifth by Takeru Kataise (183.33).
Ami Nakai, the bronze medalist at the recent World Junior Championships in Calgary, Canada, was the winner in the junior women's category with 198.23, ahead of compatriot Yo Takagi (179.78) in second.
Jacob Sanchez of the US captured the junior men's title at 212.62, with Japan's Seigo Tauchi (177.39) and Tsudoi Suto (166.51) placing second and third, respectively.
Author: Jack Gallagher
The author is a veteran sports journalist and one of the world's foremost figure skating experts. Find articles and podcasts by Jack on his author page, and find him on Twitter @sportsjapan.