[ICE TIME] Can Japan Make History at the World Championships?
Led by reigning titlists Shoma Uno and Kaori Sakamoto, the host nation is expected to enjoy a stellar overall showing at the world championships in Saitama.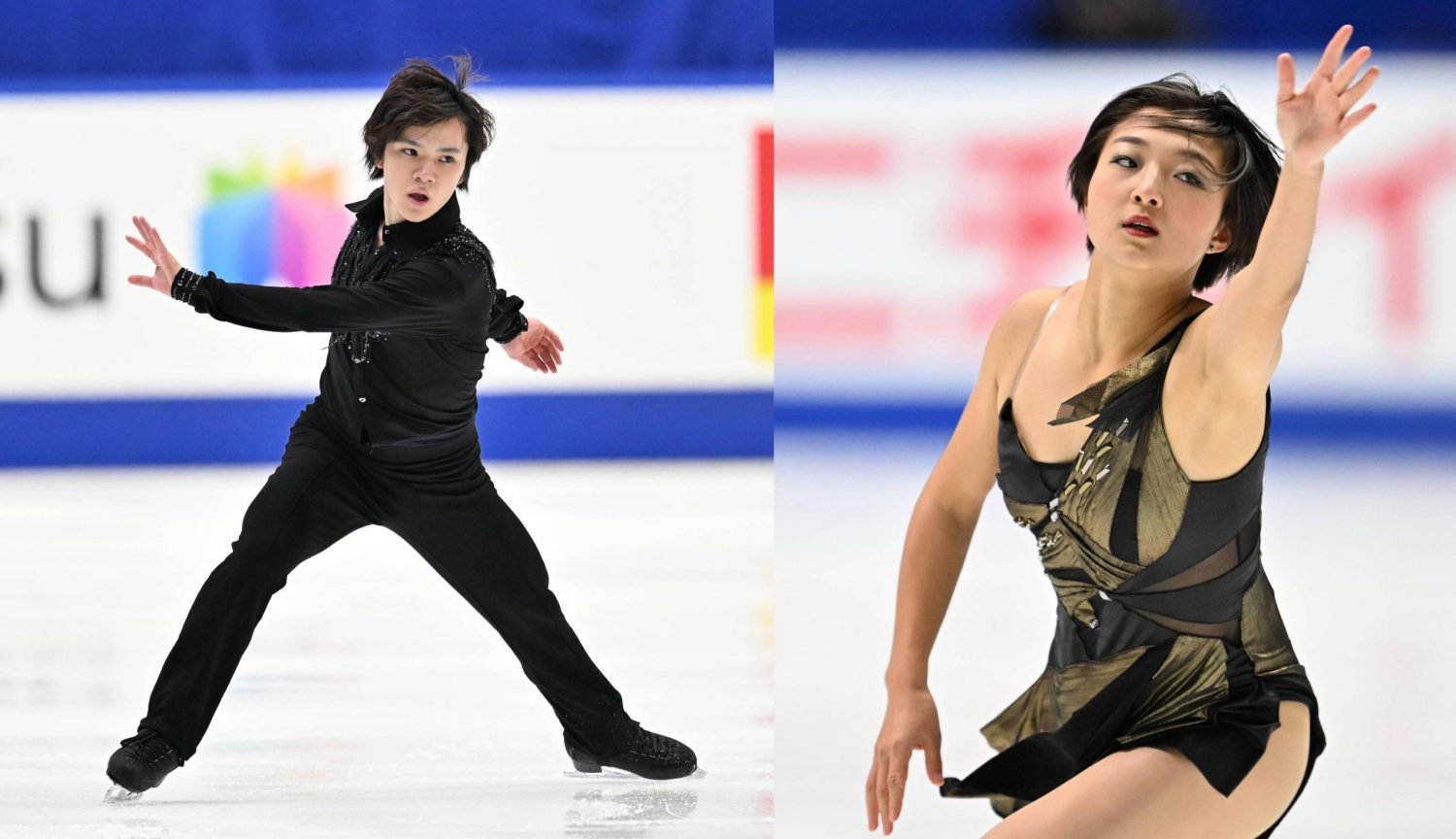 Defending world champions Shoma Uno and Kaori Sakamoto will attempt to become the first Japanese skaters to win consecutive world titles when the world championships get underway at Saitama Super Arena on Wednesday, March 22.
Official practices will be held on Monday and Tuesday, March 20 and 21, with the World Figure Skating Championships competition commencing on Wednesday with the pairs and women's short programs.
Three-time Olympic medalist Uno and two-time Olympic medalist Sakamoto, will be looking to achieve something that the pantheon of Japanese skaters who came before them ― Yuzuru Hanyu, Mao Asada, Daisuke Takahashi, Midori Ito ― never did in winning a second straight world crown.
Uno has been in excellent form this season, winning every event he has entered including the Grand Prix Final and Japan Championships. The 25-year-old is clearly at the peak of his powers and there is no skater in the world who is truly close to him in terms of all-around skill.
Uno's primary challenger will be Ilia Malinin of the United States. Malinin has the quadruple axel in his jump arsenal, but lacks the overall talent that Uno possesses. The 18-year-old, who was the world junior champion last season, will try to keep it close in the short program and then hope he can put together a solid free skate and Uno falters. That appears to be his only path to the gold medal.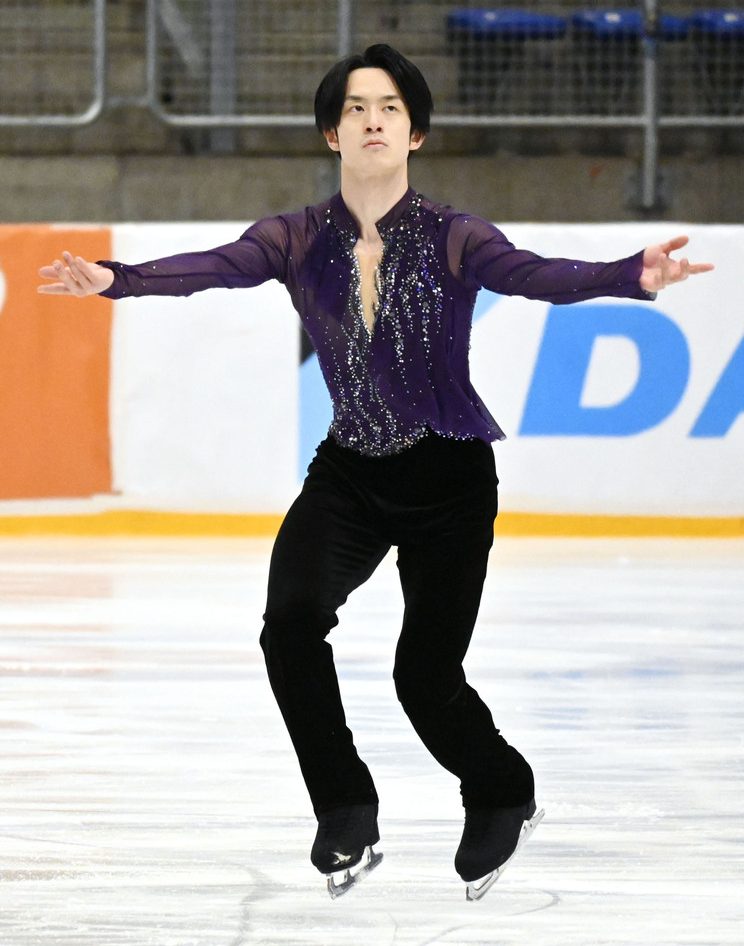 Can Yamamoto Join Uno on the Podium?
The greater question is whether there will be one Japanese man on the world podium or two. Sota Yamamoto, who was second behind Uno at the Grand Prix Final, has a legitimate shot at a medal if he can skate two strong programs.
Other medal contenders on the men's side include Italy's Daniel Grassl, who has been the focus of controversy in recent months after taking on Eteri Tutberidze as his coach, Canada's Keegan Messing, South Korea's Jun Hwan Cha, and China's Boyang Jin.
Kazuki Tomono is the third member of the Hinomaru's team in the men's event.
The men's short program is set for Thursday, March 23.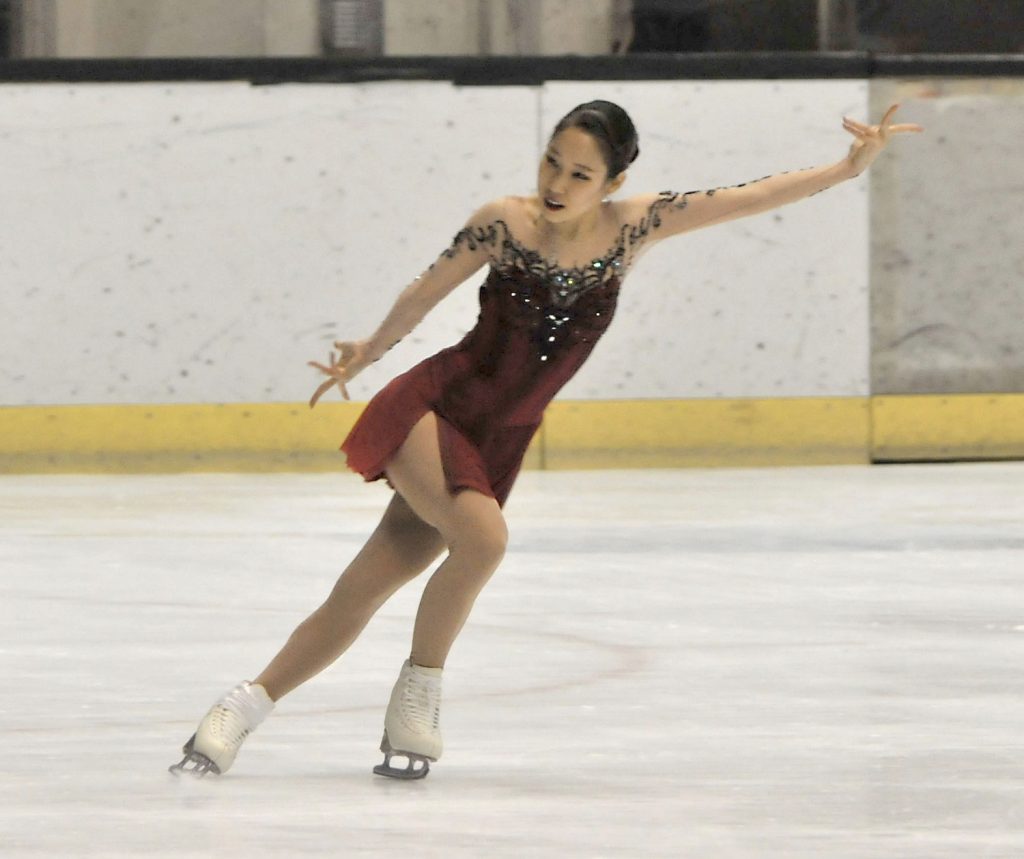 Sakamoto, Mihara Among Top Women's Title Contenders
Sakamoto, who will turn 23 in April, has been a bit inconsistent this campaign. She won her opening Grand Prix at Skate America, took second at the NHK Trophy, finished fifth at the GP Final, claimed her third national title at the Japan Championships and then came in second at the Winter World University Games.
Sakamoto's chief competition will come in the form of training partner Mai Mihara, who has enjoyed the best season of her career. The 24-year-old Mihara won both of her GPs this season, the Grand Prix Final and the World University Games. She placed second behind Sakamoto at the Japan Championships and in the recent Challenge Cup in the Netherlands.
Other skaters who will be in the medal picture include Isabeau Levito of the US, last season's world junior champion, Belgium's Loena Hendrickx, the world silver medalist in 2022, and South Korea's Yelim Kim and Haein Lee.
Rinka Watanabe, who won Skate Canada this season, will join Sakamoto and Mihara on the Japan team.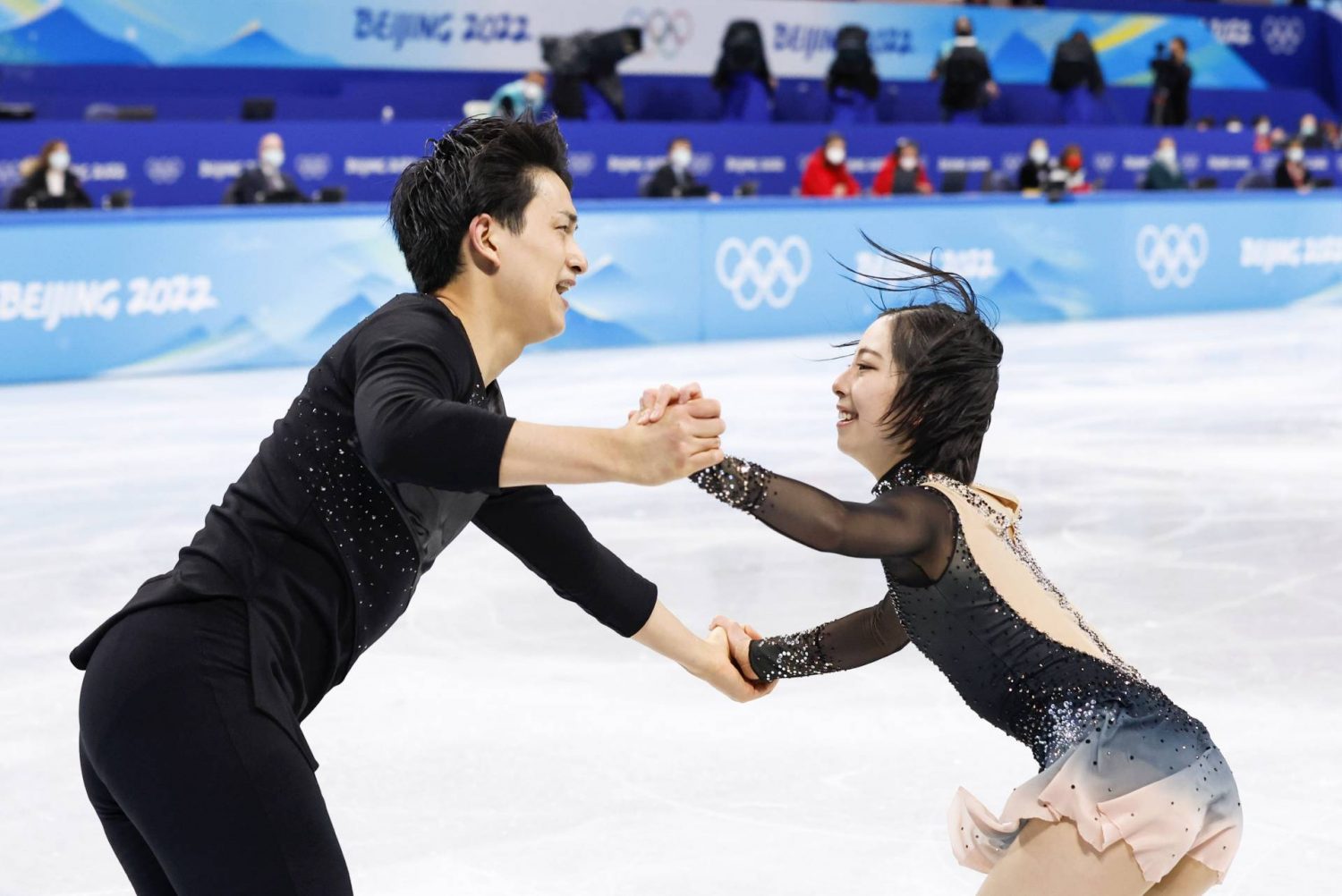 Miura, Kihara Expected to Claim World Title
Japan's pairs team of Riku Miura and Ryuichi Kihara, who have won every competition they have been in this season, will be favored to become the first Japanese pairs to capture a world crown. The dynamic tandem won both of their GPs and the GP Final. They missed competing in the Japan Championships, however, after encountering travel difficulties on the trip from their training based in Canada.
The prime competition for Riku/Ryu will come from Alexa Knierim and Brandon Frazier of the US, who came in second at the GP Final, just over one point behind the Japanese duo.
Other pairs who could medal include Italy's Sara Conti and Niccolo Macii, who were third at the GP Final, their compatriots Rebecca Ghilardi and Filippo Ambrosini and Canada's Deanna Stellato-Dudek and Maxime Deschamps.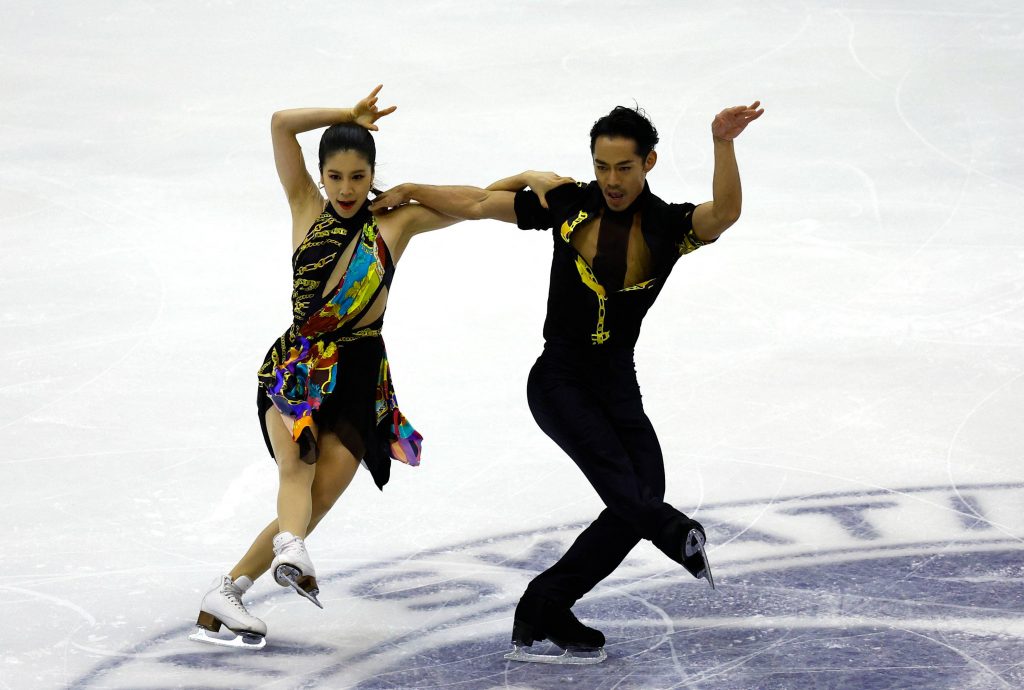 Muramoto, Takahashi to Compete in Ice Dance
The only discipline where Japan won't be favored and does not have a legitimate shot at a medal is in ice dance. Kana Muramoto and Daisuke Takahashi continue to improve, but still lack the overall quality to contend for a place on the podium at the worlds. Muramoto and Takahashi placed sixth at both of their GPs.
The battle for the ice dance gold will be a compelling one between Canada's Piper Gilles and Paul Poirier, who were victorious at the GP Final, three-time American titlists Madison Chock and Evan Bates and Italy's Charlene Guignard and Marco Fabbri.
Ice dance will start with the rhythm dance on Friday, March 24.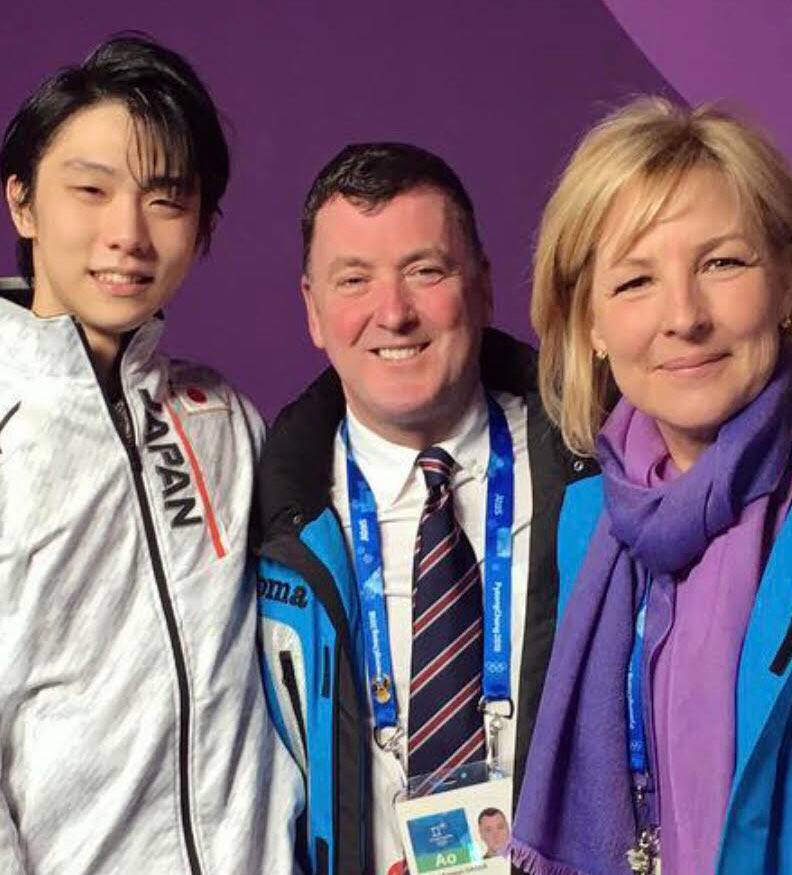 Tracy Wilson Dinner Set for Tokyo
Veteran coach Tracy Wilson will be the guest of honor at a dinner in Tokyo on March 26, it was announced recently.
Wilson, along with Brian Orser, coached two-time Olympic champion Hanyu for several years. She currently mentors two-time Japan titlist Rika Kihira, will discuss her own skating career and her work with top skaters.
Wilson, a native of Montreal, was a bronze medalist in ice dance with Rob McCall at the 1988 Calgary Olympics. The duo were also three-time world medalists and seven-time Canadian champions.
In addition to Kihira, Wilson currently coaches Cha, Jin and American Jason Brown. Past students of Wilson include Olympic medalists Javier Fernandez of Spain and Evgenia Medvedeva of Russia.
For further information on the dinner with Tracy Wilson, please send an email to: tracywilsondinner@gmail.com
Savchenko Reunited with Szolkowy as Coaches
Aljona Savchenko, the 2018 Olympic pairs champion, is leaving her job as the coach of the Dutch national team to return to Germany where she will coach with her longtime pairs partner Robin Szolkowy at a rink in Chemnitz, the German website Tag24 reported on March 17.
Savchenko and Szolkowy skated pairs for Germany for 11 years, winning five world titles and two Olympic bronze medals, before Szolkowy retired in 2014. After skipping the 2014-15 campaign, Savchenko, a native of Ukraine, returned to the ice with new partner Bruno Massot. They went on to capture three world medals, including the 2018 crown, along with the Olympic gold in Pyeongchang.

Author: Jack Gallagher
The author is a veteran sports journalist and one of the world's foremost figure skating experts. Find articles and podcasts by Jack on his author page, and find him on Twitter @sportsjapan.