Ayaka Furue Finishes Tied for 3rd at HSBC Women's World Championship
Jin Young Ko wins the tournament by two strokes over Nelly Korda, with Ayaka Furue and two others one shot further back in Singapore.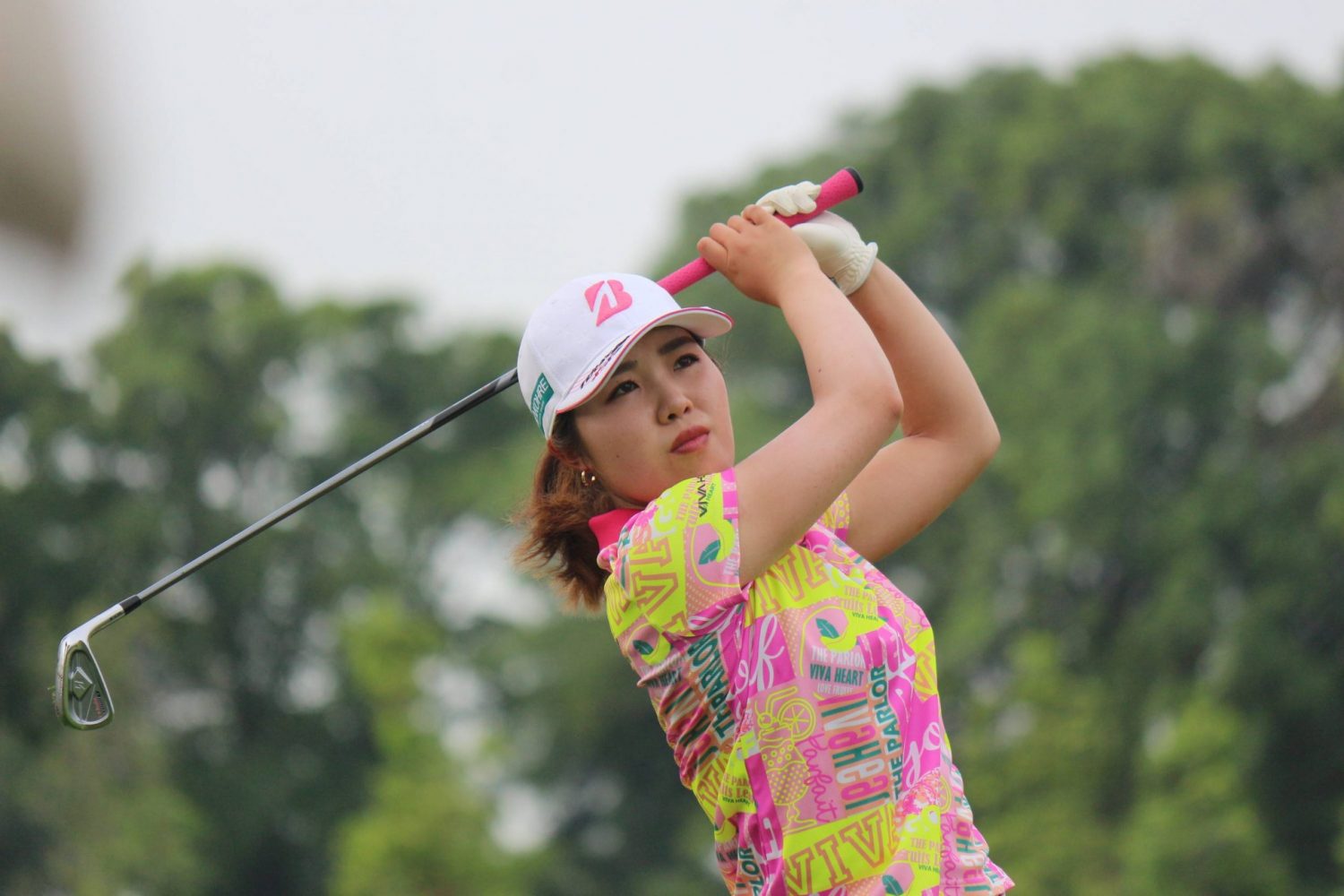 Ayaka Furue played four solid rounds of golf at the 15th HSBC Women's World Championship in Singapore, finishing in a three-way tie for third place on Sunday, March 5.
Jin Young Ko defended her title in the LPGA Tour event with a 17-under 271. The Korean standout, a former world's top-ranked player, shot a 3-under 69 in the final round to wrap up the victory, her 14th on the LPGA Tour.
"It's a great honor to defend this title again, and this week was too long for me but too great, so I'm so happy," said current world No 5 Ko, who carded back-to-back 65s in the second and third rounds.
Ko added, "Before this week I worked really hard. I knew I was defending so I wanted to get one more trophy. It paid off and I'm really happy."
American world No 2 Nelly Korda, who also shot a 69 in the fourth round, finished a shot off the pace. She was two shots adrift of Ko entering the final round.
Furue and Americans Danielle Kang and Allisen Corpuz all finished at 14-under 274.
Also for Japan, Yuka Saso placed sixth at 13-under 275, while Nasa Hataoka finished tied for 11th (9-under 279).
Furue had seven birdies in the final round along with a pair of bogeys, the par-4 sixth and par-4 11th holes. She shot a 34 over the first nine holes.
After earning a $270,000 USD (¥36.6 million JPY) paycheck for the tournament, Furue acknowledged she was pleased with her performance on Sunday.

"Good concentration throughout the round, [I] made many birdies, it was a great round," said the 22-year-old Kobe native, who shot a 68, 69 and 70 in succession in the first three rounds.


Furue's Best Finish Since September 2022
In Singapore, Furue matched her best finish in an LPGA Tour event since winning the Women's Scottish Open in July 2022. Two months later, she finished tied for third at the Portland Classic.
Asked what her highlight was on the final day of the tournament, Furue responded by saying, "Putt on No 18. I wanted to finish my round as quickly as possible, so I'm glad it went in."
During the news conference, Furue also spoke about the HSBC Women's World Championship being referred by many as "Asia's major." 
"I'm aware of what this tournament is called," Furue said, "but I didn't want to treat this tournament too differently and perhaps that allowed for a top-five finish, which I'm very pleased about."
Up next: Furue is scheduled to play in the LPGA Drive On Championship (March 23-26) at Superstition Mountain Golf Club in Gold Canyon, Arizona.
A New Brand Ambassador for Mitsubishi Logisnext Americas
In late February, Mitsubishi Logisnext Americas announced that Furue had officially become a brand ambassador for the company, a technology-driven manufacturer.
"We are honored to have the opportunity to sponsor Ayaka Furue, who is an accomplished athlete on the LPGA Tour," Ken Barina, president of Mitsubishi Logisnext Americas, said in a press release. "Her character, drive and commitment are shared values of Logisnext, and we look forward to supporting her on this year's tour. 
"We are proud to take part in such an exciting world-class event and look forward to the upcoming season."
Furue will make appearances for the company this year and also wear the Logisnext logo during golf tournaments in 2023.
"I grew up with the drive for progress and admire Logisnext's commitment to Move The World Forward," Furue said in a statement, referring to Logisnext's corporate philosophy.
She added, "I'm very excited to partner together to build and advance the LPGA and empower future athletes. I appreciate the company's support in helping me to progress in my profession."
RELATED:
Author: Ed Odeven
Find Ed on JAPAN Forward's dedicated website, SportsLook. Follow his [Japan Sports Notebook] on Sundays, [Odds and Evens] during the week, and Twitter @ed_odeven.