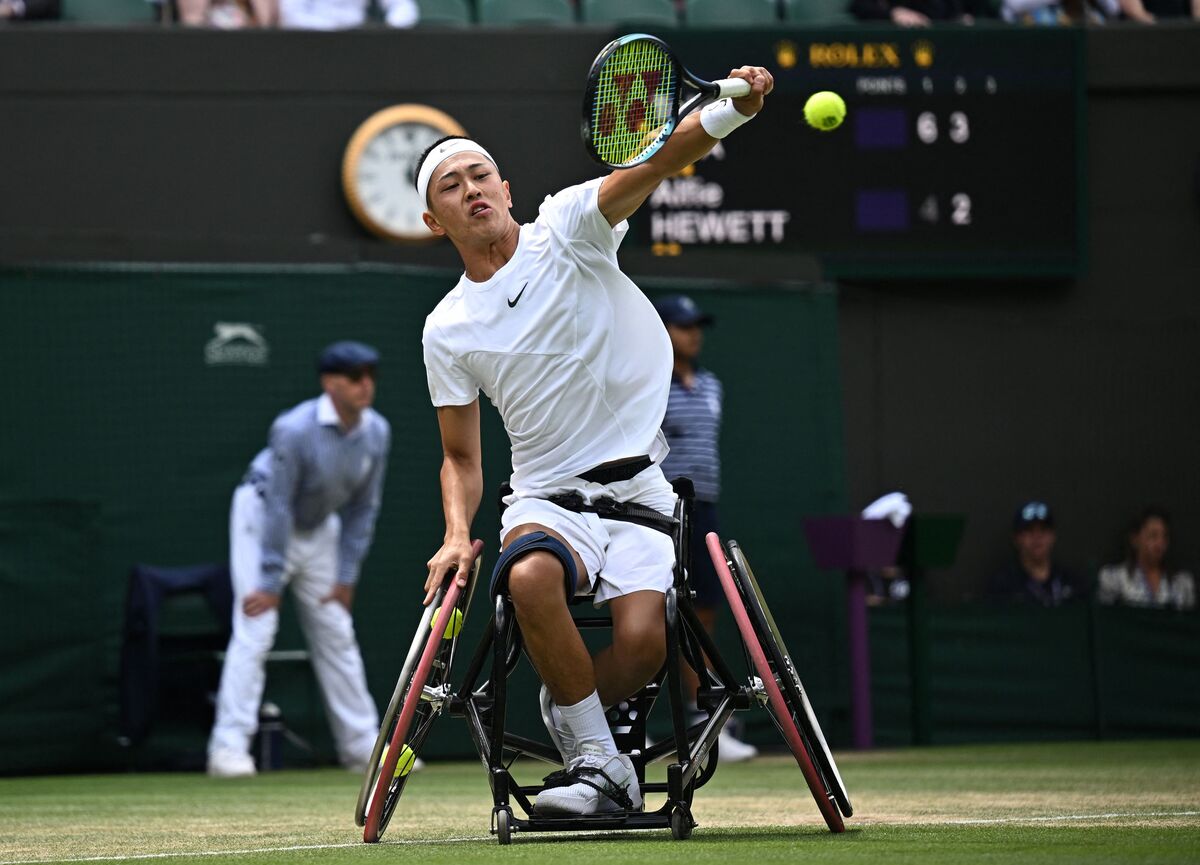 What an awe-inspiring, delightful, and truly dramatic generational transition. In the year of world legend Shingo Kunieda's retirement, 17-year-old Tokito Oda from Japan achieved a remarkable triumph in the Wimbledon wheelchair tennis men's singles final.

Oda's victory over Alfie Hewett on Sunday, July 16 gave him back-to-back Grand Slam singles titles following his success at the French Open in June. And for Japan, it represents back-to-back wins at Wimbledon, continuing the legacy of Kunieda's triumph in 2022.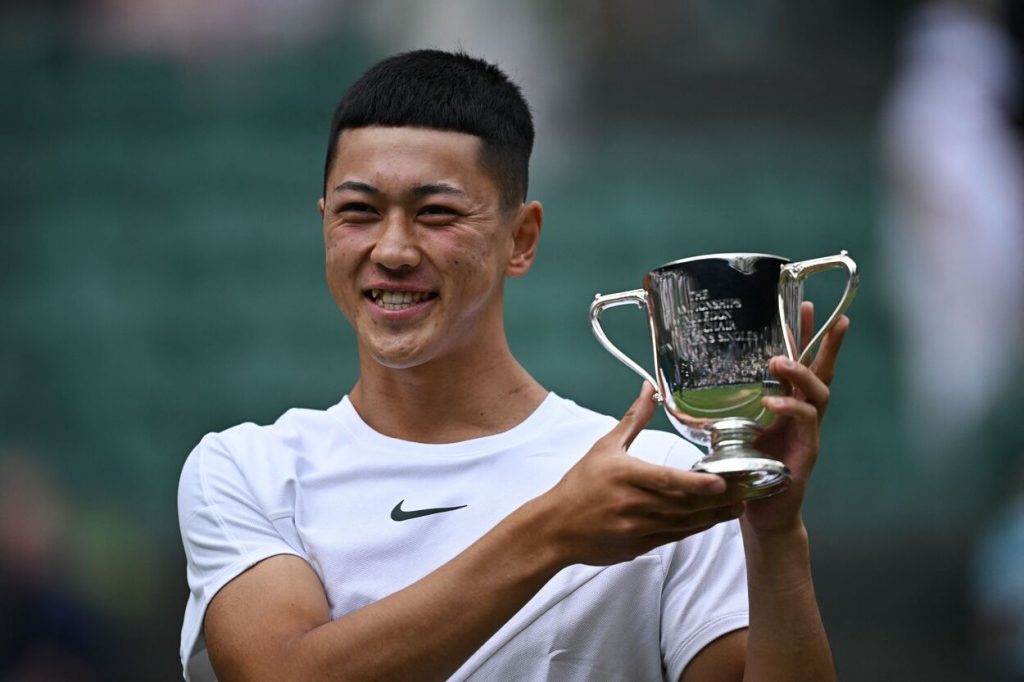 Kunieda, with an impressive 28 singles titles in the Grand Slam tournaments, had Wimbledon as the final title to achieve in his quest for a career Grand Slam. It was just a year ago that Kunieda conquered the challenges of maneuvering a wheelchair on the difficult natural grass court.
Now, his teenage successor, the world's top-ranked men's singles player, has accomplished the remarkable feat, carrying on Kunieda's legacy.

Kunieda accomplished his long-desired achievement with unwavering self-inspiration to be the strongest. He retired in January of 2023 and was honored with the People's Honor Award.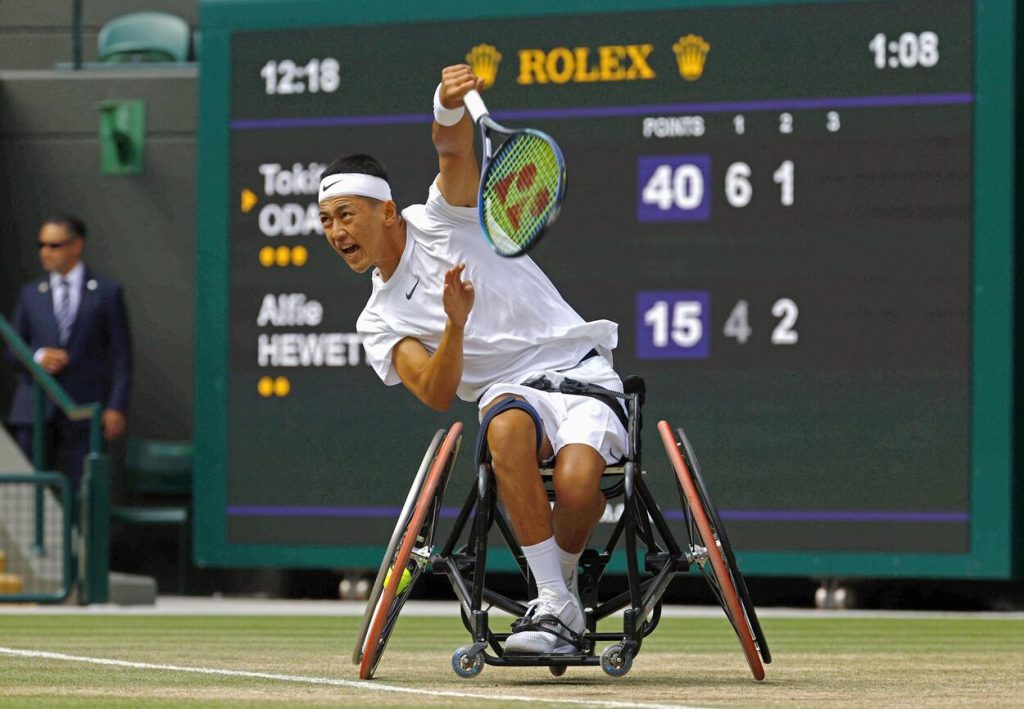 A New Generation of Hope
Oda's legacy extends beyond merely being titled the strongest. He also embodies the spirit of hope for the next generation.
When he was in the third grade of elementary school, Oda was diagnosed with osteosarcoma. As a result, he lost mobility in his left leg. The disappointment of a young soccer enthusiast aspiring to become a top professional was truly unimaginable.
However, in 2012, he witnessed Kunieda's victorious moment as he claimed a gold medal at the London Paralympics. That became a beacon of hope for Oda.

Since then, Oda has relentlessly pursued Kunieda's path. He achieved the top spot in the junior world rankings at the age of 14. And he turned professional at 15. Now, he continues to compete on the court, but not only for his own dreams. He competes also to serve as an inspiration and a symbol of hope for children with disabilities.

In the finals of the Rakuten Japan Open in October 2022, the two players competed. Kunieda emerged as the champion after a thrilling and intense full-set match. And he shared, "I have yearned for this stage for a long time, and today, it finally became a reality."
Oda, with tears in his eyes, also remarked: "It's not a feeling of disappointment, but rather, tears of joy that just flow naturally."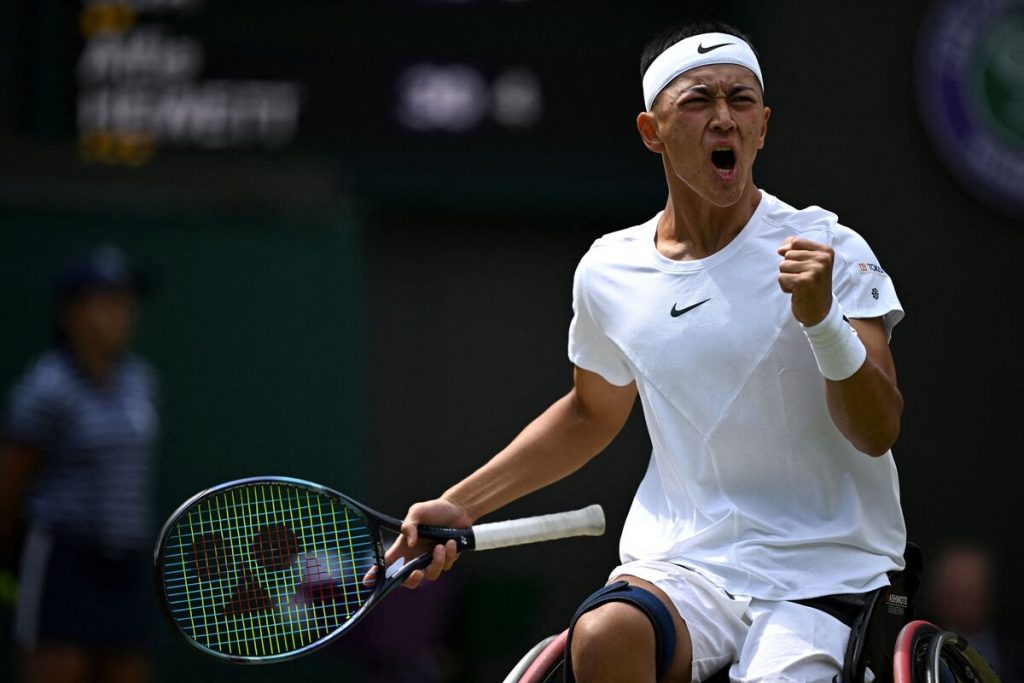 Carrying the Promise Forward
It appeared to be a magnificent ceremony of a generational shift between the two players. Ahead of Wimbledon, Kunieda also offered Oda advice. He suggested Oda not focus on defense. Carrying the wise words of his senior in his heart, Oda continued his aggressive play and triumphed.
To match Kunieda's career Grand Slam, Oda still needs to secure titles in the US Open and the Australian Open. Kunieda has also earned three Paralympic singles titles. Though the hurdle is high, Oda is just 17 years old, and he has plenty of time ahead of him.

Oda's first name, Tokito, was given by his parents who were inspired by the Arc de Triomphe in Paris. The kanji used for "Toki" holds the meaning of a victory song.
In Paris 2024, the Paralympics await, and we eagerly anticipate the conclusion of this perfectly scripted drama.
RELATED:
(Read the editorial in Japanese.)
Author: Editorial Board, The Sankei Shimbun