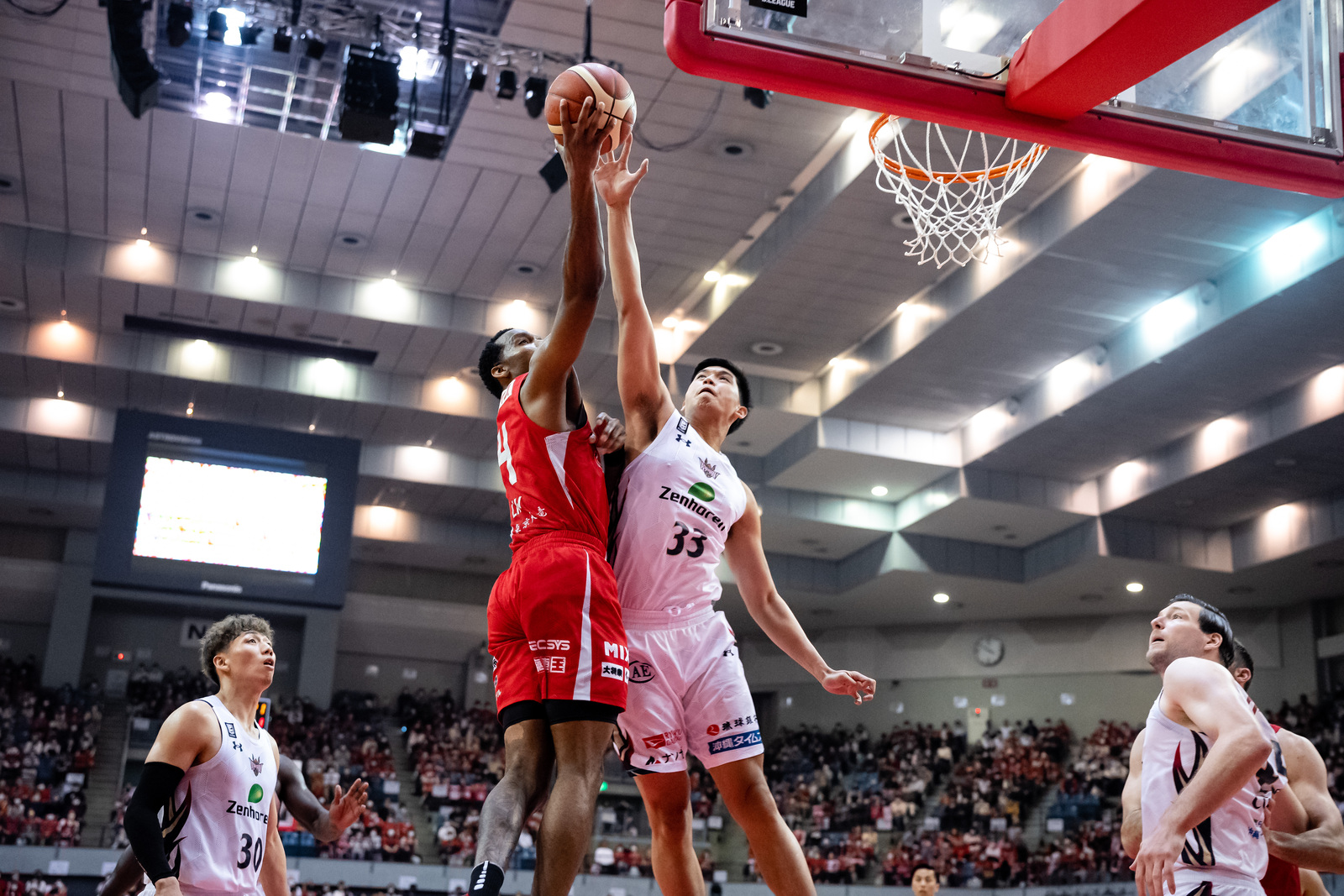 An enticing matchup for the B.League Finals was finalized on Sunday, May 21.

The Eastern Conference champion Chiba Jets completed a two-game sweep of the Alvark Tokyo to book a spot in the best-of-three title series against the Western Conference champion Ryukyu Golden Kings, who eliminated the Yokohama B-Corsairs on the same day.

Game 1 of the Finals is on Saturday, May 27 at 12 PM at Yokohama Arena, and Game 2 is on Sunday, May 28 at 1:10 PM. If necessary, Game 3 will be held on Tuesday May 30 at 7:05 PM to determine the 2022-23 B.League champion.

In May 2022, the Utsunonomiya Brex swept the Golden Kings in a two-game championship series at Tokyo Metropolitan Gymnasium. Ryukyu had a league-best 49-7 record in the 2021-22 campaign but fell short of its ultimate goal. It was head coach Dai Oketani's first season at the helm of his second stint with the franchise. (He previously coached the club from 2008-12 and won two bj-league titles.)

This season, the Jets had a league-best 53-7 record and never lost back-to-back games. First-year head coach John Patrick's squad had a B.League record 24-game win streak snapped on March 22.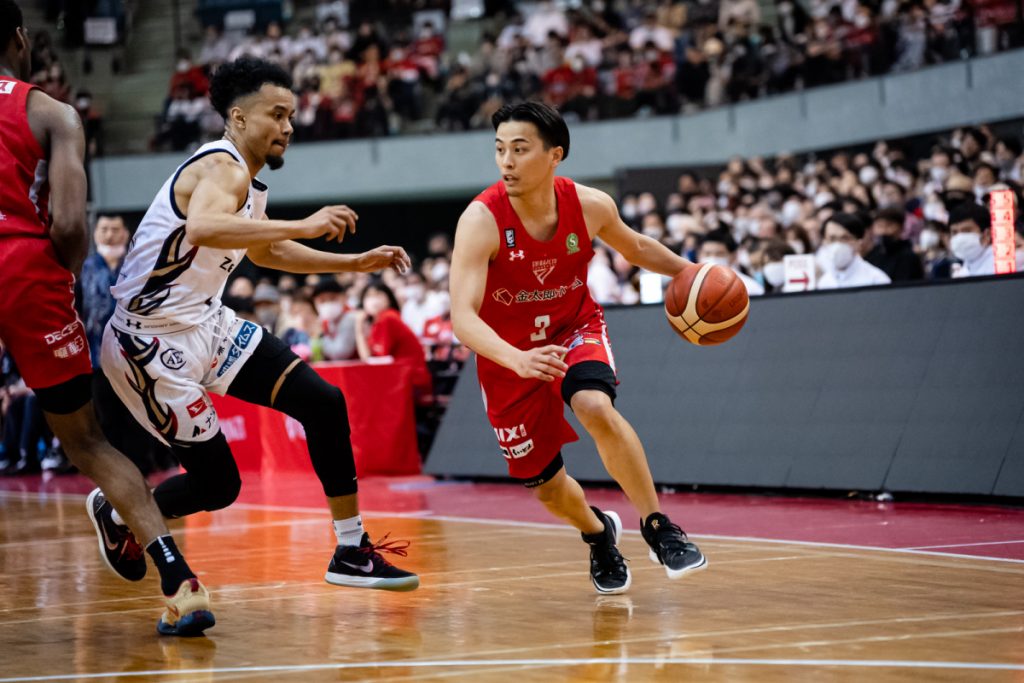 Head-to-Head in the 2022-23 Season
The Jets faced the Golden Kings on April 1 and 2 at Chiba Port Arena. Befitting of their status as two of the B.League's premier clubs since its inception in 2016, the two-game series in the final full month of the regular season lived up to the hype.
Chiba recorded an 89-85 win on April 1, with American standouts Vic Law and Christopher Smith leading the team, which had five double-digit scorers, with 22 and 20 points, respectively. Josh Duncan paced Ryukyu with 21 points.
In the April 2 rematch, Keita Imamura led the Golden Kings with 19 points in a 78-76 win over the Jets. Ryukyu's Allen Durham had 16 points and Jack Cooley provided 14 points and 17 rebounds. Law had a 19-point, 12-rebound outing, while Shuta Hara added 15 points for the Jets.
The two-game series illustrated how closely matched the two teams are. Both have deep rosters with a versatile mix of players.
Ryukyu matched the Shimane Susanoo Magic for the second-best record (48-12) in 2022-23, after leading the league in wins last season. Tokyo defeated Shimane in the opening round.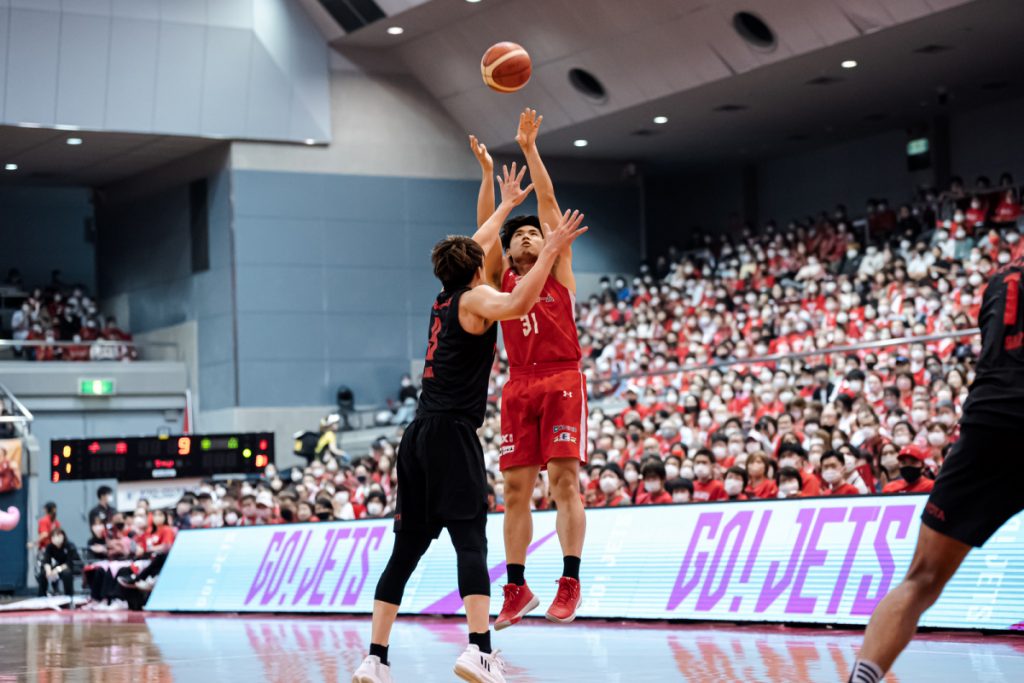 Road to the B.League Finals for Chiba
After eliminating the Hiroshima Dragonflies in a three-game series in the opening round of the playoffs, the Jets earned a pair of convincing home victories over the Alvark Tokyo on Saturday and Sunday, May 20 and 21 at Funabashi Arena.

In Game 1 of the semifinals, Chiba defeated Tokyo 89-66, outscoring the visitors 58-39 in the second and third quarters to take a commanding lead into the final period.

Big man John Mooney was an inside force for the Jets on offense, making 10 of 12 shots in a 23-point effort. Smith added 19 points and Hara canned 5 of 6 3–point attempts in a 17-point effort. Law and 21-year-old backup point guard Asato Ogawa had eight points apiece.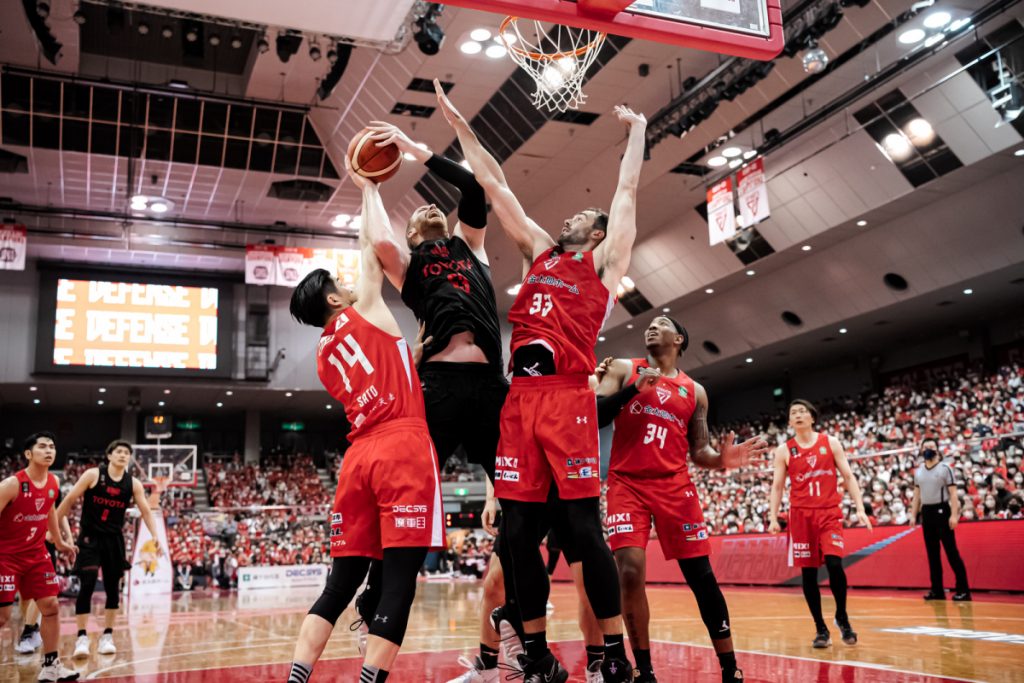 The Jets held the Alvark to 4-for-23 shooting from 3-point range.

Tokyo's Sebastian Saiz and Alex Kirk both scored 16 points.

Game 2 was another showcase of Chiba's all-around strengths. The Jets jumped out to a 50-29 lead by halftime and ran away with it, 93-62, to return to the Finals for the first time since 2021, when they won their first B.League title after earning consecutive runners-up finishes in the 2017-18 and 2018-19 campaigns.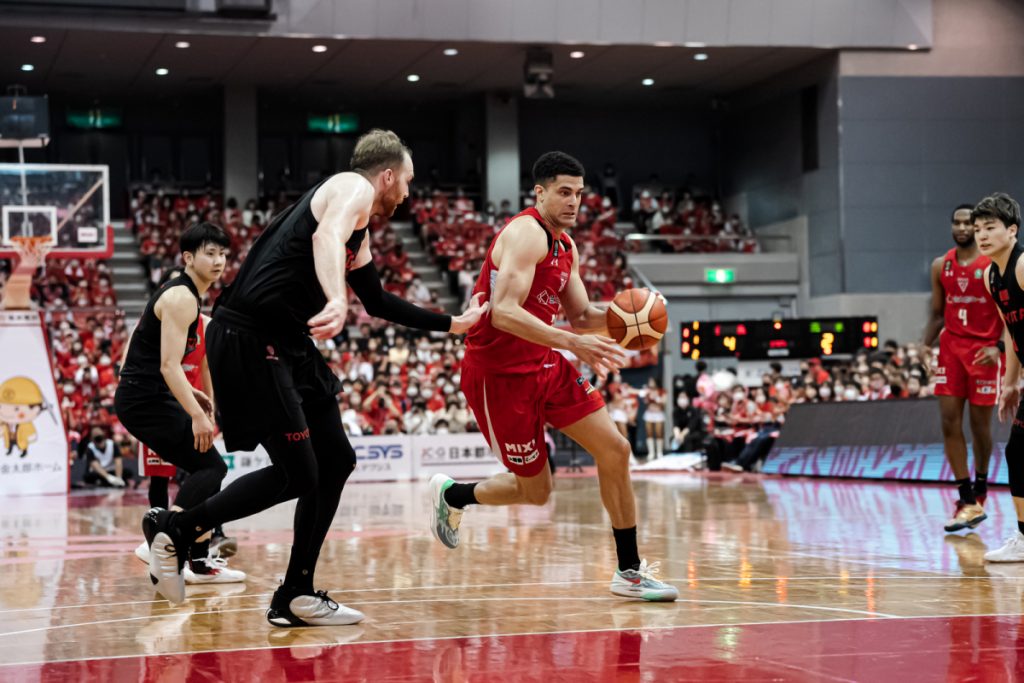 Gavin Edwards and Mooney led the Jets with 19 points apiece. Law scored 14 points, Smith had 10 and Yuki Togashi added seven points and eight assists.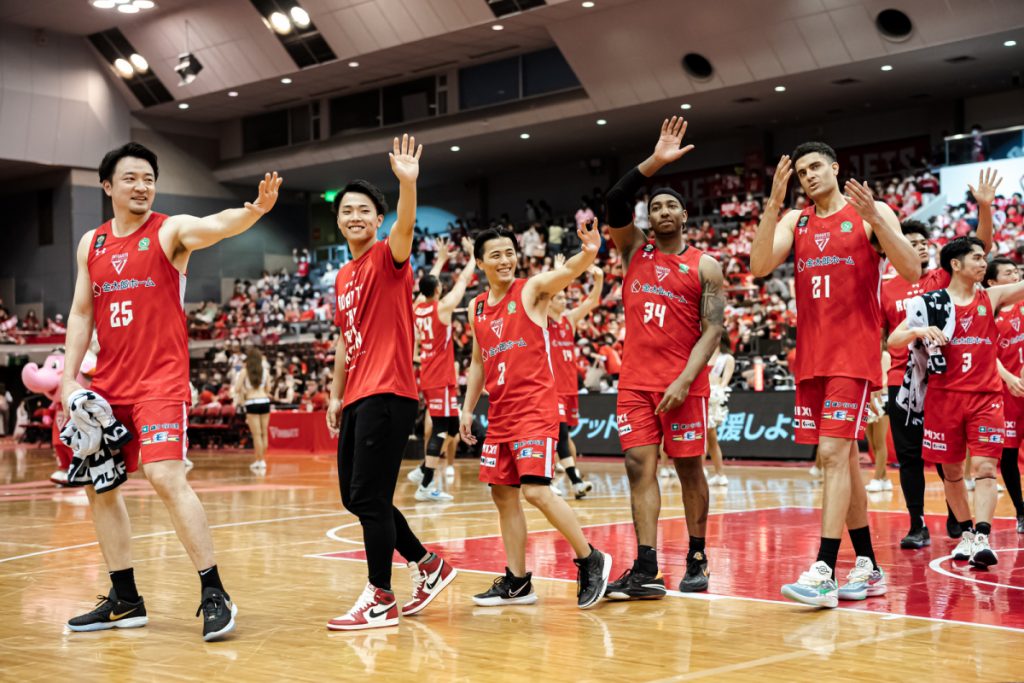 Jets' Insights on the Semifinals and Finals
"It was a close match in the first quarter, but Gavin, Mooney and others were able to hit their shots," Patrick told reporters after Game 2.

Looking ahead to the championship series and a rematch with the Golden Kings, the former Stanford University guard (1987-91), noted that Ryukyu "is also a team with many talents."


Patrick added, "I have bitter memories of losing in a close match last time, so I would like us to do our best."

Togashi, a Jets player since 2015, said, "I'm glad that we were able to win consecutively and advance to the final. With two more [wins] to go, we're close to winning the triple crown [after winning the Emperor's Cup and the Eastern Conference title], so I'd like to prepare well for the finals."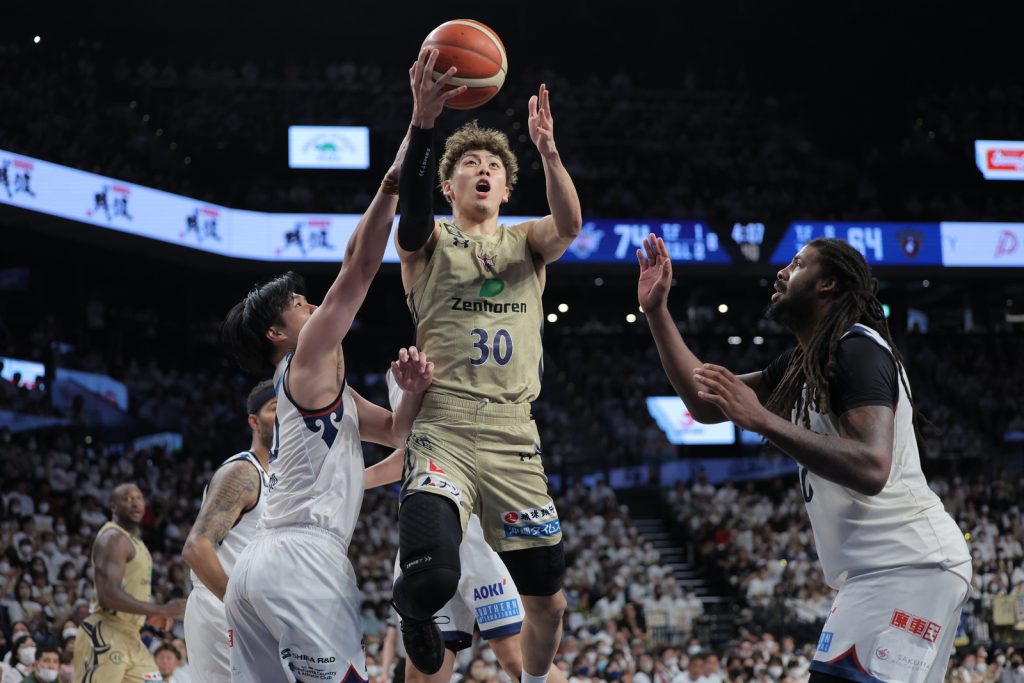 Road to the B.League Finals for Ryukyu
On May 12 and 13, the Golden Kings earned back-to-back wins in the quarterfinals over the Nagoya Diamond Dolphins to book their spot in the semifinals.
What happened next?

Ryukyu defeated the Yokohama B-Corsairs 86-70 on May 20 at Okinawa Arena in Game 1.

Oketani's squad outscored the visitors 23-11 in the decisive fourth quarter.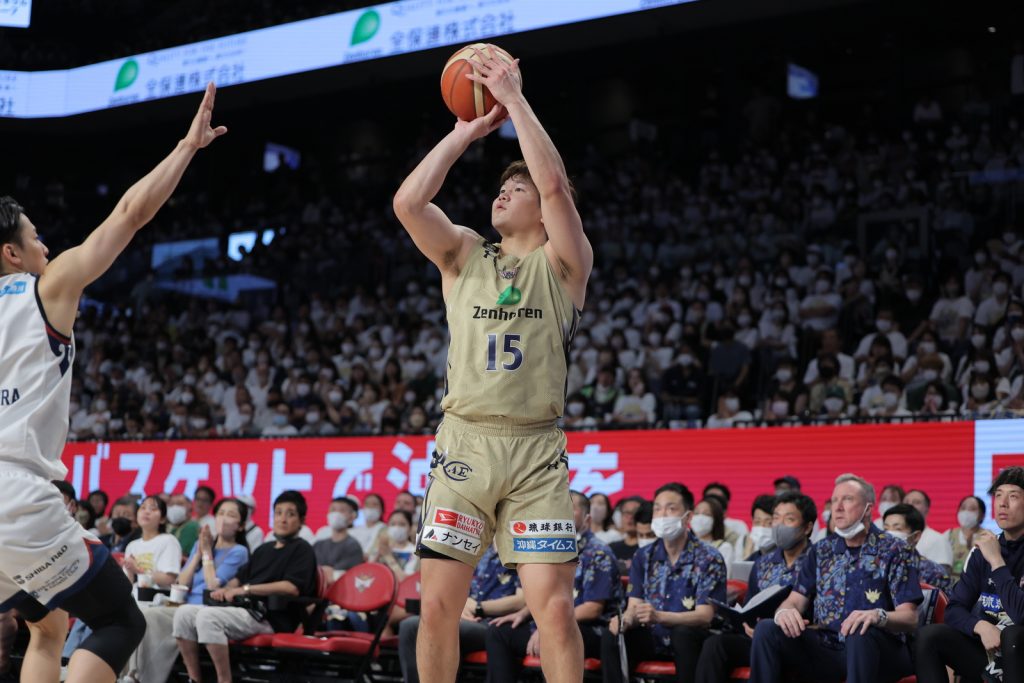 Veteran floor leader Durham had 18 points and backup shooting guard Yoshiyuki Matsuwaki poured in 15, knocking down five big 3-pointers.
For Matsuwaki, it was his highest-scoring game since putting 17 on the board against the Kawasaki Brave Thunders on January 22. Imamura added 13 points, Koh Flippin scored 10, Duncan had nine and Cooley added eight.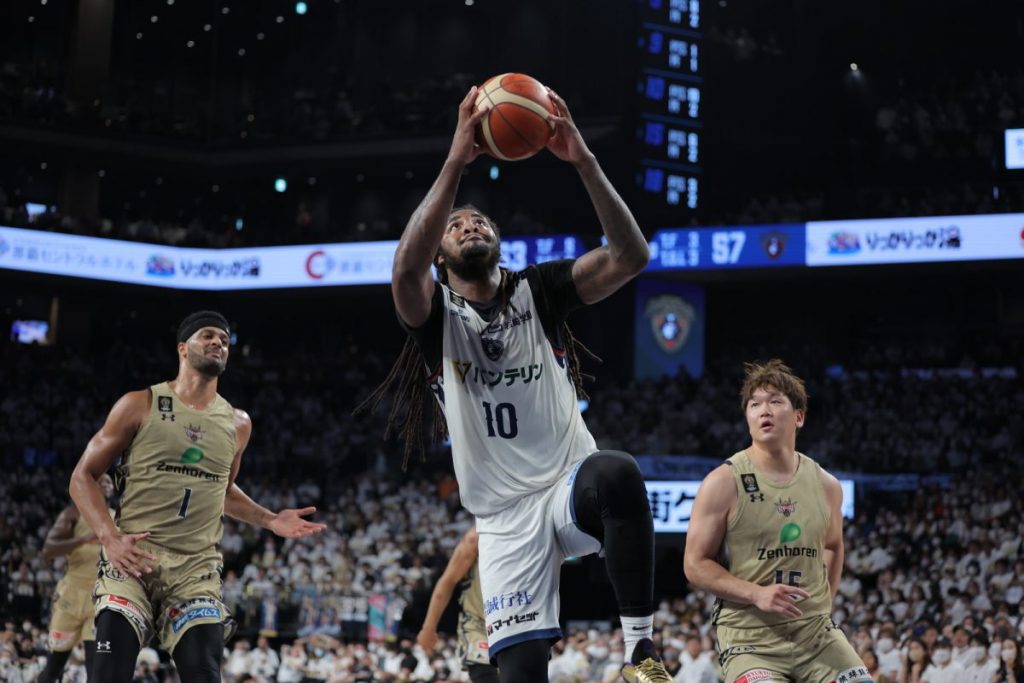 Charles Jackson finished with a double-double (25 points, 10 rebounds) for the B-Corsairs, who never led.

In Game 2, Durham had a team-high 19 points and Duncan chipped in with 18. They provided vital scoring in the fourth quarter with seven points apiece as the Golden Kings closed out the best-of-three series in two games.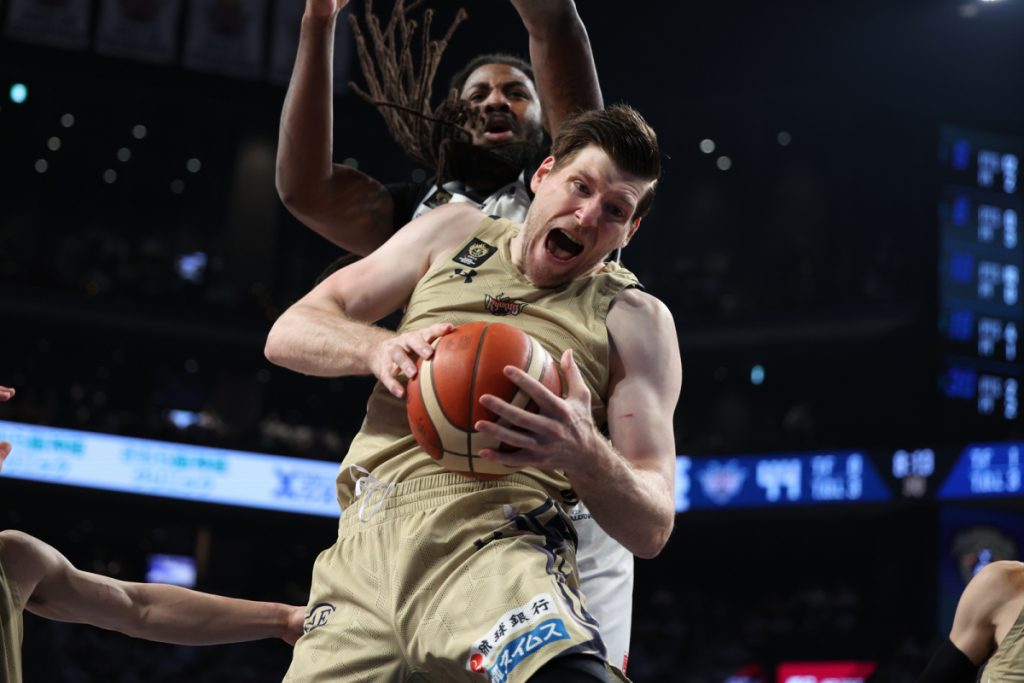 Cooley had 14 points and eight rebounds and Imamura added nine points and seven assists. Ryuichi Kishimoto and Shota Onodera both scored eight points.

For Yokohama, Jackson scored 26 points, Devin Oliver had 18 and Yuki Kawamura provided 16 and eight assists.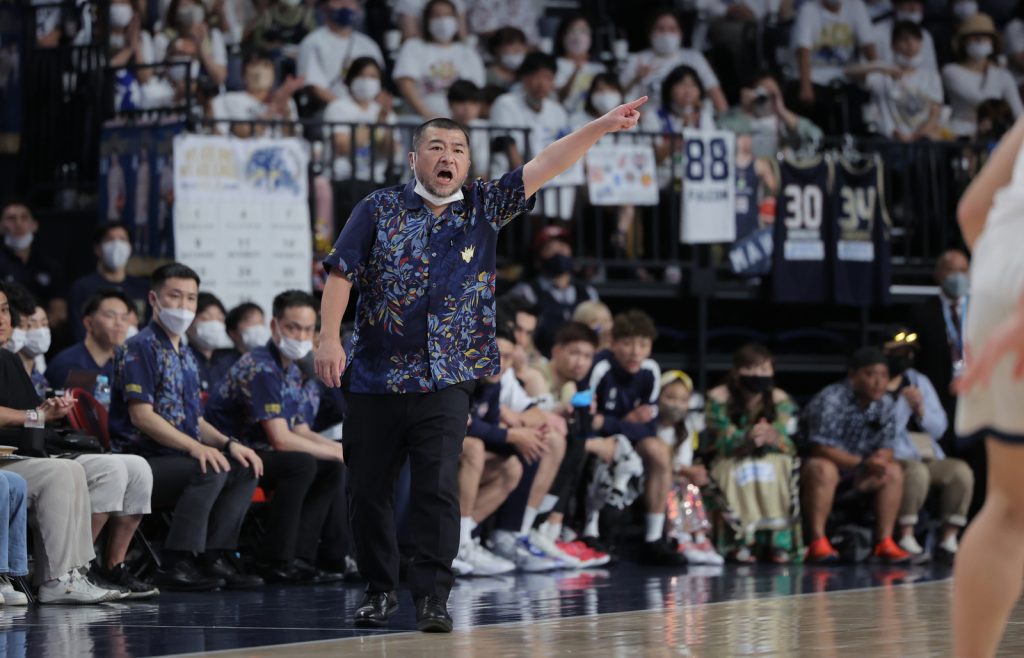 Golden Kings' Thoughts on the Semifinals and Finals
After leading his team to the B.League Finals for the second straight year, Oketani said he was pleased with its defensive effort and intensity against Yokohama.

"Even though it was difficult to find [our offensive] flow throughout the match, I think it was good that we were able to prevent the opponent's offense in the critical moments," Oketani said at Okinawa Arena after Game 2.

Oketani said Ryukyu's players stepped up to the challenge in the final game of the series.
"I believe that the strength of the Kings lies in our ability to combine the best five players in various patterns according to the opponent and the situation," he commented, "and in today's match I was able to really feel that."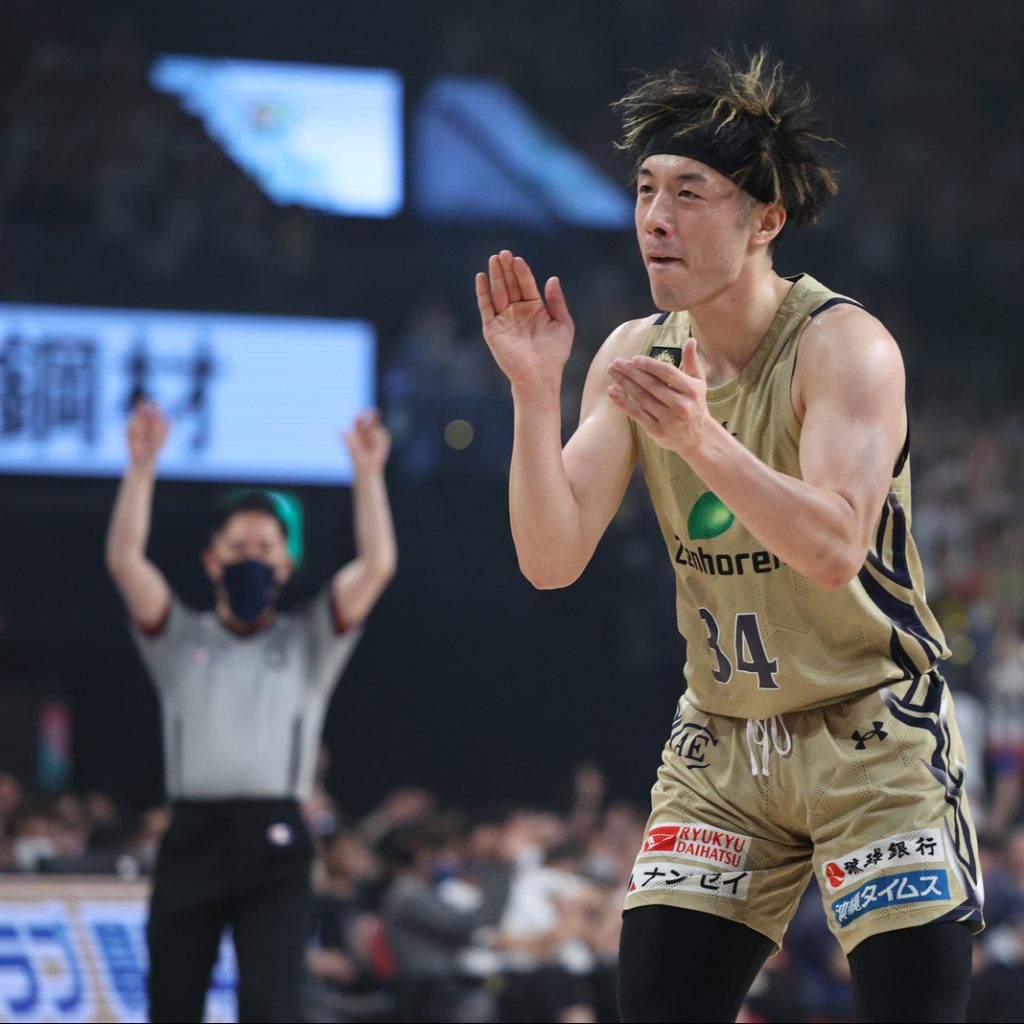 After matching his season high with 11 points in Game 2, Onodera said he's further developed his game this season.

"I am glad that I was able to score on wide-open shots," Onodera told reporters.

He added, "I was able to come this far by accumulating growth in each game throughout the season. In the B.League Finals, each play is important, so I would like to improve the quality of my play."
Did You Know?
Chiba led the B.League in scoring during the regular season (87.9 points per game).

Ryukyu led the league in rebounding (42.0 per game).
RELATED:
Author: Ed Odeven
Find Ed on JAPAN Forward's dedicated website, SportsLook. Follow his [Japan Sports Notebook] on Sundays, [Odds and Evens] during the week, and Twitter @ed_odeven.