[ICE TIME] Mao Shimada and Mone Chiba Shine at Junior Grand Prix Event in Poland
The Japanese teenagers finished first and second, respectively, in the women's event in Gdansk. Shimada also secured a spot in December's JGP Final.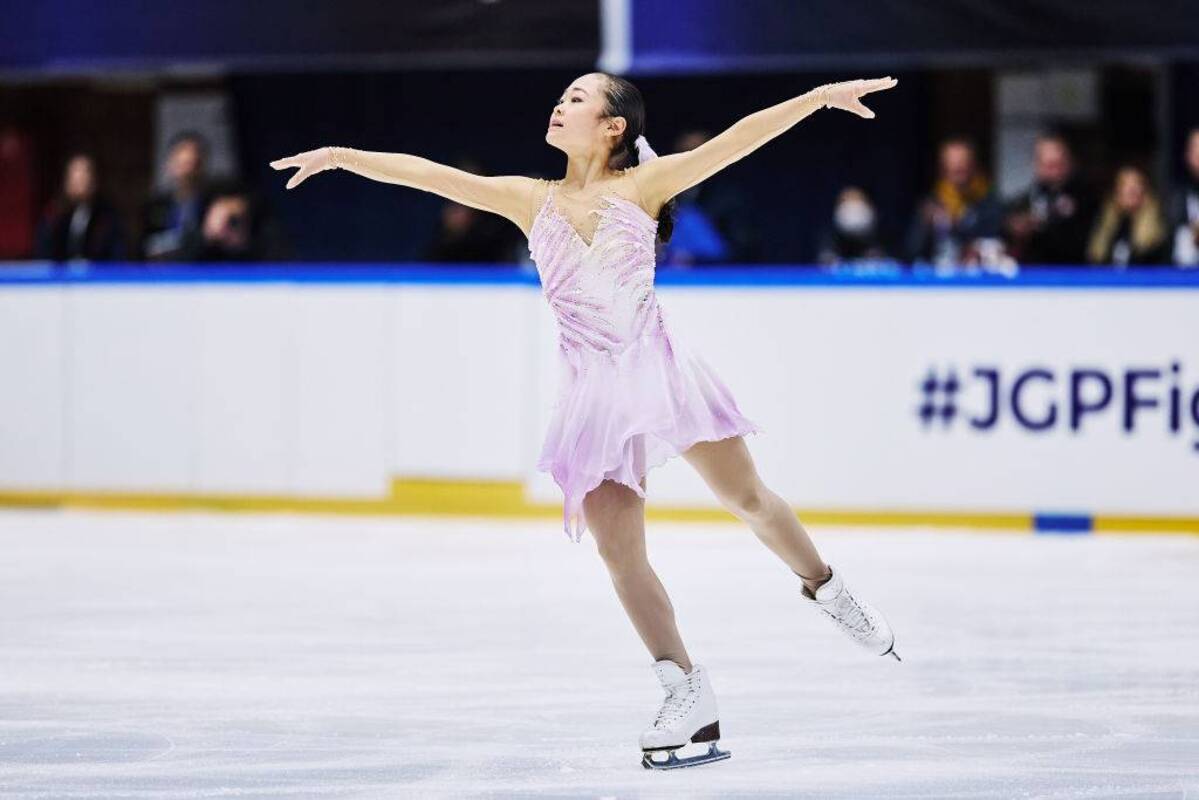 Mao Shimada and Mone Chiba continued Japan's fine run during the Junior Grand Prix season with a 1-2 finish in Gdansk, Poland, on Friday, September 30. The victory was Shimada's second of the campaign and qualified her for a spot in the JGP Final in Turin, Italy, in December.
The Hinomaru also added another medal in pairs, where Haruna Murakami and Sumitada Moriguchi picked up the bronze.
Shimada, a 13-year-old from Tokyo, won the JGP in Ostrava, Czech Republic, last month in her international debut. She picked up where she left off, winning by a comfortable margin of nearly 12 points over Chiba.
Shimada, the defending Japan junior champion, triumphed with a total score of 217.68 points. Chiba, a 17-year-old from Sendai, took second with 205.82, while South Korea's Chaeyeon Kim came in third at 195.46.
Chiba led after the short program, but was overtaken by Shimada's tremendous performance in her free skate to "Passepied" and "Wild Swans Suite." The teen sensation opened with a beautiful triple axel, then landed a quad toe loop that was judged a quarter short, and went on to execute eight clean triple jumps.
A Dazzling Performance
Shimada exhibited beautiful line and edge on the way to the victory while earning level fours on all of her spins.
"I'm so happy that I landed the triple axel and the quad," Shimada was quoted as saying after her free skate. "I want to work on my components, especially on my presentation."
Following her performance, ISU announcers Ted Barton and Mark Hanretty were effusive in their praise of Shimada.
"This is just going to take the attention in Japan to a new level," Barton stated. "Not only of Mao of course, but of skating which is already at the highest level possible. A new star and another star for Japan."
"Mao Shimada cements her place as a real star of the future," Hanretty commented as he reviewed her free skate. "This was glorious ― the left forward outside edge on the spiral in the choreography sequence and the musicality of this."
"It is one of the finest junior performances we have seen," Barton noted. "We have seen skaters with lots of quads, but very few with the quality of everything that this skater has demonstrated here tonight."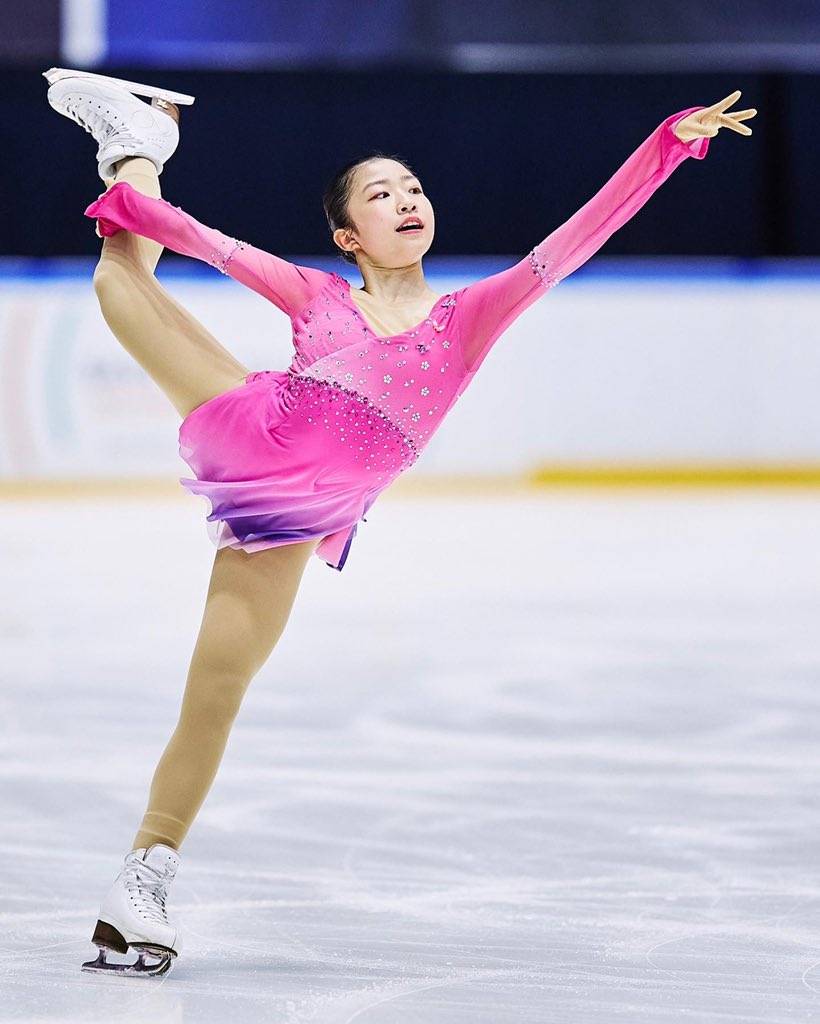 Strong JGP Debut for Chiba
Despite having to settle for second place, Chiba put on quite a show of her own in her free skate to "Butterfly Lovers Concerto," landing six clean triples in her JGP debut while receiving level fours for all of her spins.
"Once again, absolute brilliance," Barton remarked on Chiba's effort. "It's just remarkable skating. You have to love the sport."
"She could not be competitive with Shimada, because she does not have the higher value jumps," Hanretty said.
"She could have been if there was a mistake (by Shimada), but there wasn't any," Barton pointed out. "So a triple axel and a quad, that's the difference you are going to see in these scores."
Other Results for Japanese Skaters
On the men's side, Nozomu Yoshioka (194.63) was fifth, while Ryoga Morimoto (182.02) came in 11th. Lucas Broussard (209.39) of the United States won the competition.
Ice dancers Nao Kida and Masaya Morita (135.52), who earned an historic bronze in Ostrava, were eighth in the event won by Canada's Nadiia Bashynska and Peter Beaumont (170.34).
JGP Remains in Poland for Another Week
Olivia Ice Rink in Gdansk will host its second consecutive JGP from October 6-8. Takeru Kataise, Rio Nakata and Seigo Tauchi will take the ice for Japan in the men's competition, while Ami Nakai and Ayumi Shibayama will represent the Hinomaru in the women's event.
Nakata was the silver medalist at the JGP in Latvia in September, where Nakai took home the bronze. Nakai claimed silver at the JGP in Courchevel, France, back in August.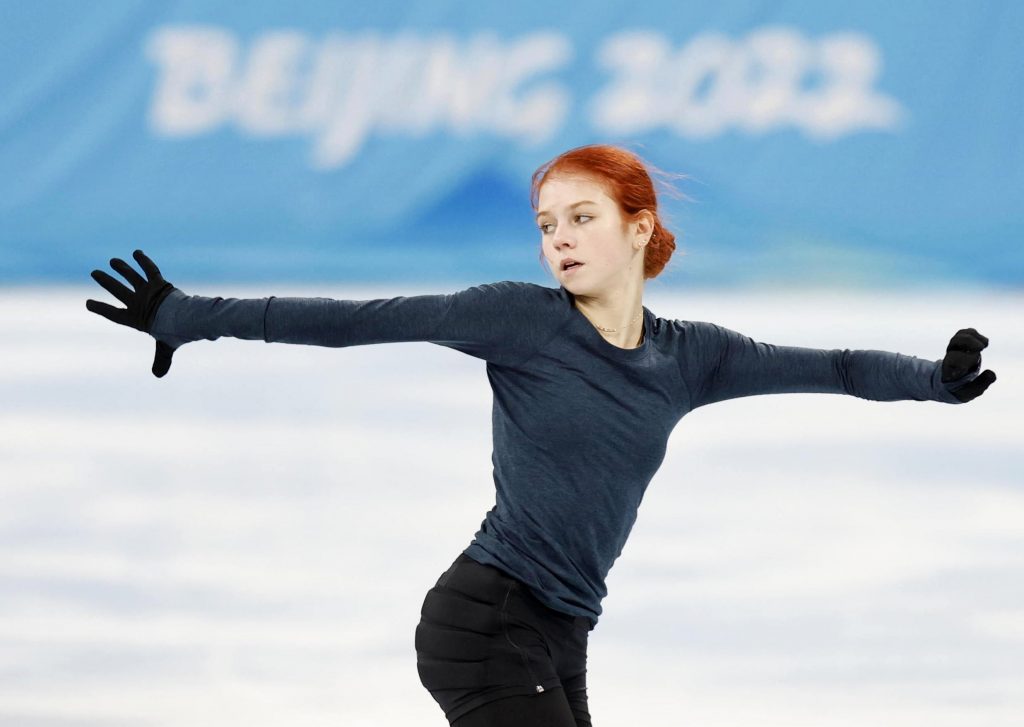 Trusova Exits Team Tutberidze Again
More drama in Russian skating, as news emerged on Friday that Beijing Olympic silver medalist Alexandra Trusova had left coach Eteri Tutberidze for a second time. The 18-year-old split with Tutberidze two seasons ago to train under Evgeni Plushenko, only to return after one year ahead of the Beijing Olympics.
Trusova's move was immediately blasted by Alexei Zheleznyakov, one of the choreographers in Tutberidze's group.
"Sasha, unfortunately, does not know how to listen to wise people," Zheleznyakov stated in an interview with championat.com that was translated and posted on fs-gossips.com. "I can give you an example: choreography ― Sasha has not been attending jazz class for a year now."
RELATED:
Author: Jack Gallagher
The author is a veteran sports journalist and one of the world's foremost figure skating experts. Find articles and podcasts by Jack on his author page, here, and find him on Twitter @sportsjapan.