[ICE TIME] Nakai, Kataise Sweep Junior Grand Prix Titles in Poland with Strong Performances
With her dazzling win, Nakai clinched a spot in the JGP Final, and Kataise, making his long-awaited circuit debut, impressed with his jump landings.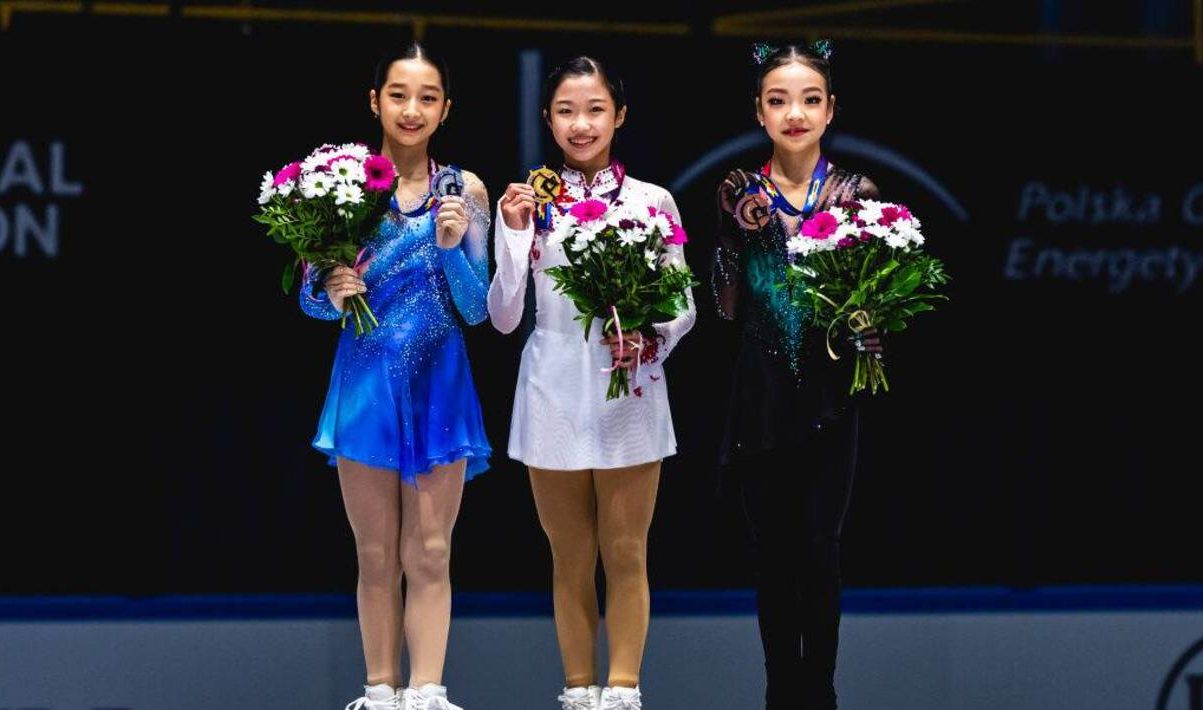 Japan's sensational season on the Junior Grand Prix circuit continued over the weekend of October 7-9 as Ami Nakai and Takeru Kataise swept the women's and men's titles, respectively, at the Baltic Cup in Gdansk, Poland.
Nakai's victory on Friday, October 7 secured her spot in December's JGP Final in Turin, Italy, while Kataise was triumphant on Saturday in an event where he was making his JGP debut.
Nakai won with a total score of 205.90 points, to score a comfortable victory over South Korea's Jia Shin, who was second at 194.69. Shin's compatriot Minsol Kwon finished third (186.63).
Ayumi Shibayama (173.05) moved up from 12th after the women's short program to come in fifth.
Kataise's winning total tally was 234.24, comfortably ahead of Robert Yampolsky of the United States in second with 223.36. South Korea's Minkyu Seo rounded out the podium in third (206.67).
Rio Nakata, who was third after the short program, had to settle for fourth at 200.41.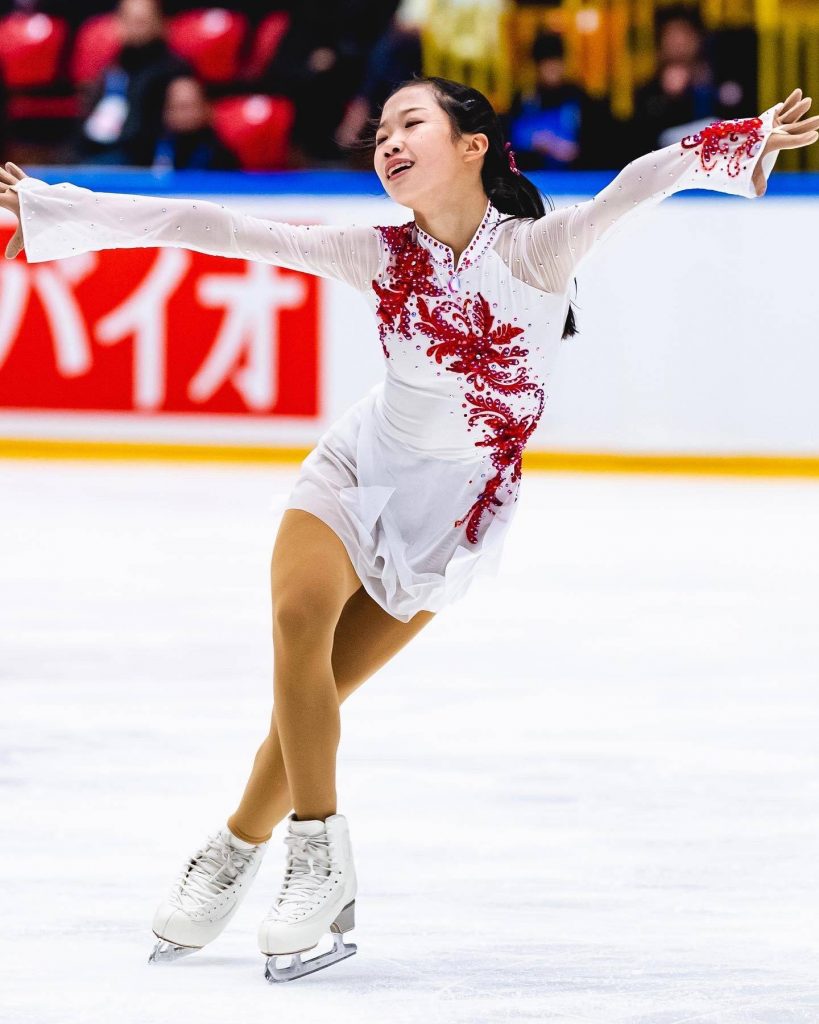 Nakai Shines in Free Skate
Nakai, a 14-year-old from Niigata, put on an elegant performance to "Miss Saigon Rhapsody" in her free skate. Looking both poised and passionate, Nakai opened with a nice triple axel and landed seven clean triples. She earned level fours on her spins in a program that clearly wowed the judges.
"I was so happy to land the triple axel at the international competition," Nakai stated in an interview after her free skate. "It was clean. I am relieved."
When asked what her goals were between now and the JGP Final, Nakai, who took the bronze at the JGP in Latvia last month, set an ambitious target.
"I want to put two triple axels in my free skate," Nakai commented. "I want to do my best performance and skate clean in both the short program and free skate."
ISU announcer Ted Barton admired Nakai's fortitude under pressure.
"There was no doubt in her mind. Just solid confidence and great skating all the way," Barton remarked after Nakai's free skate. "Ten points off the top of the program for that triple axel. The rest of the program was just beautifully delivered as well. It had an emotional component as well, not just the technical elements."
ISU analyst Mark Hanretty thinks Nakai should not be overlooked as a contender going forward.
"There has been such a lot of excitement about Mao Shimada, who has won two titles on the Junior Grand Prix series so far, but Ami Nakai wants her name to be mentioned in the mix as well," Hanretty said.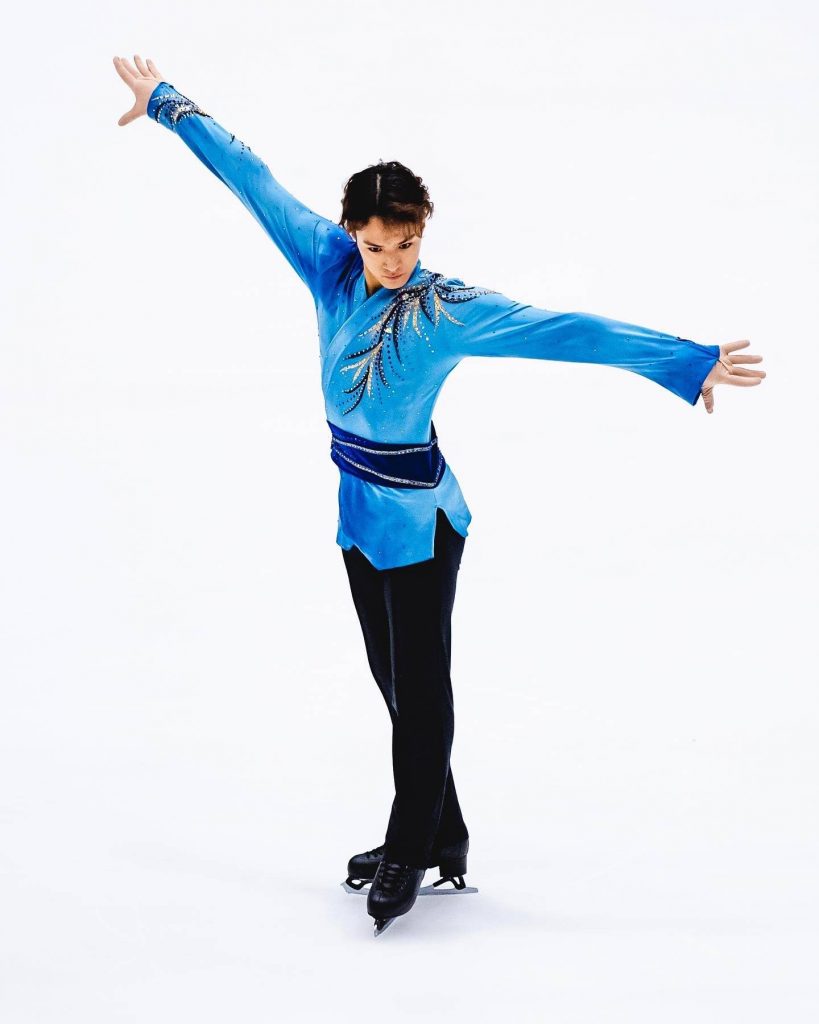 Kataise Makes JGP Debut
Kataise, an 18-year-old from Shimane Prefecture, has been around for years. But delayed by the pandemic, he finally took the ice for the first time at a JGP.
Kataise competed to "Rondo Capriccioso" and came through with a solid outing. He hit two triple axels and eight clean triples, while posting level fours on his spins.
"I am very happy to get the first position in this competition," Kataise stated following his free skate. "I was very nervous this morning, so now I feel relaxed."
Barton asked Kataise, who tired in the second half of his free skate, whether he liked to perform or compete more.
"I like to perform better," Kataise responded. "I don't have quad jumps, so I think I have to work on spins and skating skills. I got high points today from the judges, it was good for me."
In his analysis of Kataise's free skate, Barton cited the teen's jump landings for praise.
"What stood out for me, which didn't for the other men, was the quality of this young man's landings," Barton commented. "He had a couple that were shaky, but when he was on, he had the soft knee bend and [was] riding almost on acceleration on the landing edge. The quality was just unbelievable."
Added Barton, "He is rich with program components. He is a really good jumper as well. Plus, he has this great extension and feel for the music that just completely connects the phrasing of the music with the phrasing of the movement, which is exactly what you want."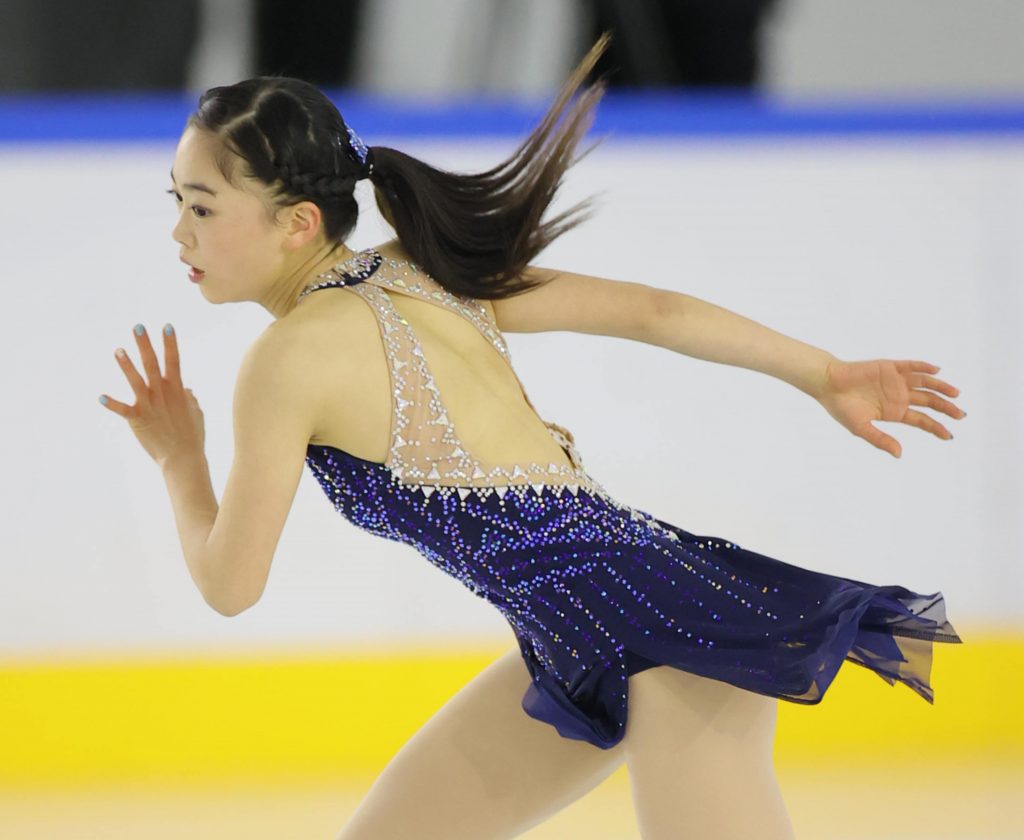 JGP Moves to Italy Next
The final JGP of the regular season will take place this week in Egna, Italy. Kataise will skate there and hopes to join Shimada and Nakai at the JGP Final with a medal performance.
Shunsuke Nakamura, who won the season-opening JGP in Courchevel, France, will be aiming for a trip to the JGP Final as well with a podium showing in Egna. Tsudoi Suto will also be in the field.
On the women's side, Hana Yoshida, who also won in Courchevel, will seek a spot in the JGP Final, along with Mone Chiba, who was second in the first of back-to-back JGP events in Gdansk on September 30.
Drama Continues for Team Tutberidze
There never seems to be a dull moment for Russian coach Eteri Tutberidze and her stable of skaters, both current and former. After Alexandra Trusova announced her departure from Tutberidze's group for a second time last month, team choreographer Alexei Zheleznyakov criticized the 18-year-old.
Apparently Zheleznyakov didn't get the disdain out of his system with his initial comments, as he lashed out again at the Beijing Olympic silver medalist in an interview with sport-express.ru that was translated and posted on fs-gossips.com.
"I can't get into Alexandra's head and understand what's happening to her," Zheleznyakov was quoted as saying. "Alexandra always likes to find someone to blame for her problems."
Zheleznyakov added, "For me, this news was completely out of the blue. I thought that her first transfer taught Alexandra something. It turns out not."
Meanwhile, Olympic champion Anna Shcherbakova discussed her rehabilitation progress following knee surgery in August.
"The recovery is going on as planned, while I can't put loads on my left leg," Shcherbakova noted in an interview with Rsport. "But I go to training in a smooth mode, like a health group.
"I restore double jumps, a little bit of everything. We try not to rush things so that the treatment is not in vain."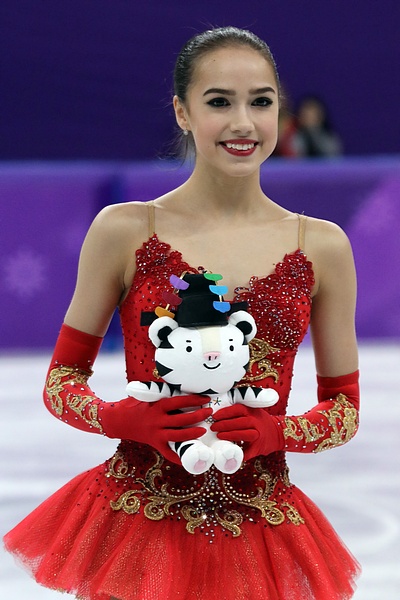 Persistent Pressure to Lose Weight
As if Tutberidze was not under enough scrutiny over the ongoing saga of the Kamila Valieva doping scandal in Beijing, Pyeongchang Olympic gold medalist Alina Zagitova isn't making Tutberidze's life any easier with her recent comments.
In an interview with Russian journalist Lyasan Utiasheva, Zagitova revealed how the weight of Tutberidze's skaters was constantly scrutinized.
"We were weighed once a day, but after lunch," Zagitova recalled. "Of course, we don't have lunch. It was like this: we'll weigh ourselves, and then we'll have something to eat and go skating with a full stomach. At the Olympics, we were weighed in the morning, afternoon and evening. At the Games, I weighed 42.5 kilograms, my height was 156 centimeters."
Zagitova said that the pressure over her weight continued even after her Olympic victory in South Korea.
"After the Games in the offseason, you still get a little weight, because you almost don't train," Zagitova stated. "I put on a kilo. After the Olympics and such a disastrous world championships, my coach told me to lose weight even on vacation."

Author: Jack Gallagher
The author is a veteran sports journalist and one of the world's foremost figure skating experts. Find articles and podcasts by Jack on his author page, here, and find him on Twitter @sportsjapan.