[JAPAN SPORTS NOTEBOOK] Shohei Ohtani Sets New Benchmark of Excellence as a Two-Way Star
The Angels superstar enjoyed another stellar season as a hitter and pitcher, but said he was disappointed the team failed to reach the playoffs again.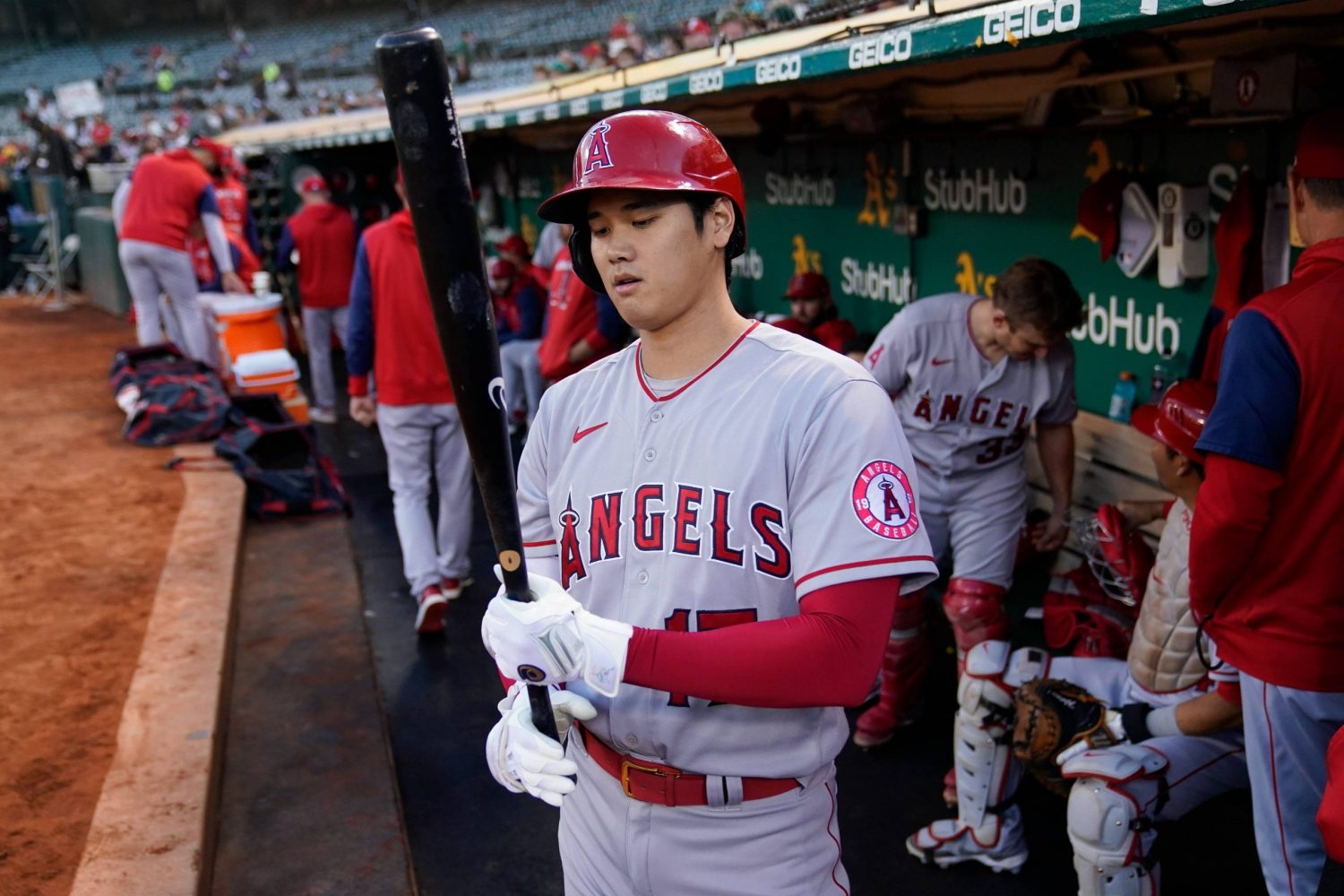 The second full season of Shohei Ohtani's one-of-a-kind role as a full-time starting pitcher and designated hitter for the Los Angeles Angels produced impressive numbers.
The reigning American League MVP belted 34 home runs and drove in 95 runs. He batted .273, raising his average from .257 in 2021. Although he struck out 162 times, that number was a significant reduction from last season's total (189 whiffs).
Ohtani further developed as the ace of the Angels pitching staff. After going 9-2 with a 3.18 ERA and 156 strikeouts in 130⅓ innings (23 starts) in 2021, the Iwate Prefecture native had better numbers across the board from the pitching mound in 2022.
He went 15-9 in 28 starts, fanned 219 batters in 166 innings and lowered his ERA to 2.33 for the Angels, who missed the playoffs with a 73-89 record.
Appearing in 157 games as a hitter, Ohtani's durability and productivity were on display as he made 666 plate appearances, far more than the minimum 502 to qualify for hitting leaderboards.
Among the Leaders in Several Offensive Categories
As a feared slugger, he tied for fourth in triples (six). His 34 homers ranked fourth, too, in a year when New York Yankees superstar Aaron Judge set the AL's single-season record with 62, breaking Roger Maris' record of 61 in 1961.
Ohtani finished fifth in the AL in total bases (304). He was seventh in RBIs and also seventh in walks (72) and third in intentional walks (14). He also stole 11 bases.
The hard-throwing right-hander ended his fifth MLB season tied for fourth among AL pitchers in wins. He also finished fourth in ERA. He led the Junior Circuit in strikeouts per nine innings (11.87), a telling sign of his ability to overpower and baffle hitters. He also held foes to 6.7 hits per nine innings, which was the sixth-lowest average among AL starters.
Ohtani also qualified to be included among the pitching statistical rankings by working four more innings than the minimum (162) required of a starter.
Stellar Season on the Mound
In his final mound appearance of the season on Wednesday, October 5, Ohtani tossed four perfect innings against the host Oakland Athletics before allowing one hit, a double to Chad Pinder, one walk and one run. He struck out six in the Angels' 3-2, season-ending loss.
Reflecting on his overall performance this season, Ohtani described it as "good," but admitted "it's against my will that the season is ending today."
The Angels have failed to advance to postseason play for eight straight seasons.
"I hope this stage of the year will be the start of the actual battle," he added, according to Kyodo News. "That's what I will be aiming for next year."
Days earlier, Ohtani agreed to a lucrative one-year contract, a $30-million (¥4.34 billion JPY) deal, with the Angels for 2023.
High Praise for Ohtani
"He's just a special player, a special person," Angels manager Phil Nevin told reporters, according to MLB.com, after the team's regular-season finale. "After four innings, you start thinking about that history stuff again, being perfect through four. [For Ohtani], it was a really good ending to a great year. We have something special, and the baseball world has something special. When he goes out there, you anticipate great things happening."
"He's unbelievable," Angels outfielder Mike Trout said of Ohtani.
"I mean, it's amazing," added the three-time AL MVP. "We're fortunate enough to see it every day. I don't think we'll ever see this again."
Judge and Ohtani are the leading 2022 AL MVP candidates.
In related news, the Angels removed manager Nevin's interim tag on Tuesday, handing him a new two-year-contract.
RELATED: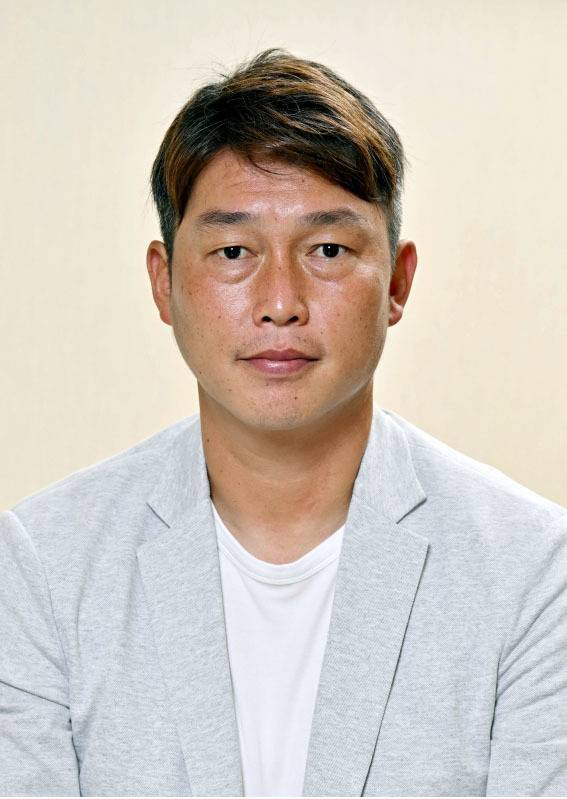 Carp Name Arai New Skipper
Former Hiroshima Carp standout Takahiro Arai will be the team's new manager, the Central League club said on Friday, October 7.
Arai, who retired in 2018, replaces Shinji Sasaoka, who announced he was leaving the post after three seasons at the helm without leading the Carp to a postseason appearance.

Hiroshima went 66-74-3 in 2022.
Arai, 45, played for the Carp from 1999-2007 and 2015-18. In between, he suited up for the Hanshin Tigers. An eight-time NPB All-Star, he was the Central League MVP in 2016. The Hiroshima native smacked 319 home runs in his career.
Yoshii to Lead Marines in 2023
Masato Yoshii is the Chiba Lotte Marines' new manager, the Pacific League club revealed on Friday, October 7.
Manager Tadahito Iguchi announced his resignation on October 2.
Iguchi managed the club for the past five seasons, compiling a 324-338-30 record. The Marines placed second in the PL in 2020 and 2021. They were fifth this year, going 69-73-1.
Yoshii, a former MLB pitcher, takes over as Marines skipper after serving as the team's pitching coordinator. He's also had coaching positions with the Hokkaido Nipponham Fighters and Fukuoka SoftBank Hawks in recent years.
"The bottom line is winning, and the goal is to be standing on the big stage in October," the 57-year-old Yoshii said in a statement.
Football
Linebacker Sugano Makes Debut with Syracuse
After watching his new team from the sidelines for the first four games of the college football season, linebacker Yosuke Sugano received his first opportunity to appear in a Syracuse University game on October 1.
In the fourth quarter of the Orange's 59-0 win, Sugano entered the game.
For the Akashi, Hyogo Prefecture native, it was a thrill to compete for the first time in a Syracuse uniform, he told me in an interview this past week.
"First of all, it was really fun for me," Sugano said, summing up the experience. "I think that I became the first Japanese defensive player to play [in a game] for a Power 5 conference (ACC, Big Ten, Big 12, Pac-12 and SEC) school. So it was really a pleasure for me."
Sugano, who transferred to Syracuse after attending Saint Francis (Pennsylvania) University, a lower-tier NCAA Division I Football Championship Subdivision school, said he was disappointed he missed an opportunity to make a tackle for a loss against Wagner.
But it was a good reminder for him of his main objective during his junior season at Syracuse: improvement.
"All I thought after the game was I have to get better," Sugano said.
Tony White, Syracuse's defensive coordinator and linebackers coach, encouraged Sugano to learn from his experience against Wagner.
"All the coaches told me that they were happy that I got the chance to play in the game," Sugano said, especially Tony White.
Sugano added, "He (White) also told me that I have to get better to make the play."
After a few months in New York, Sugano is adjusting to his new environment.
"The Syracuse defense is completely new for me," he admitted. "It has really unique characteristics, such as an outside linebacker has to be able to play defensive end, inside linebacker and outside linebacker.
"Also, since, obviously Syracuse is one of the Power 5 teams, the football level is different [than at Saint Francis]. However, these things make me get better as a football player."
Syracuse, which improved to 5-0 for the first time since 1987, returns to the gridiron against North Carolina State (4-1) on Saturday, October 15 in upstate New York. Both teams are ranked in the AP Top 25 College Football Poll, with the visiting Wolfpack at No. 14 and the Orange at No. 22.
RELATED:
Basketball
Watanabe Having Solid Preseason with Nets
Veteran small forward Yuta Watanabe provided solid contributions off the bench in the Brooklyn Nets' first two preseason games of 2022 on Monday, October 3 and Thursday, October 6.
In their opener, Watanabe had 10 points and four rebounds in nearly 16 minutes in a 127-108 defeat to the visiting Philadelphia 76ers.
Three days later, Watanabe, who signed with Brooklyn this offseason as a free agent after playing the past two seasons with the Toronto Raptors, had three points, four rebounds, two blocks and an assist in 21 minutes in a 109-90 loss to the Miami Heat.
Speaking to reporters on September 27 during the team's media day, Watanabe shared his outlook for the 2022-23 season.
"I am really looking forward to coming to a new team," Watanabe told reporters. "My contract is not fully guaranteed yet, so I have to start by staying with this team, but I am looking forward to enjoying this season and taking on challenges. I know it will not be easy, but if I do my job well, I am sure I will get good results."
Playing solid defense and providing energy are important aspects of his game that are key objectives from the start, Watanabe said.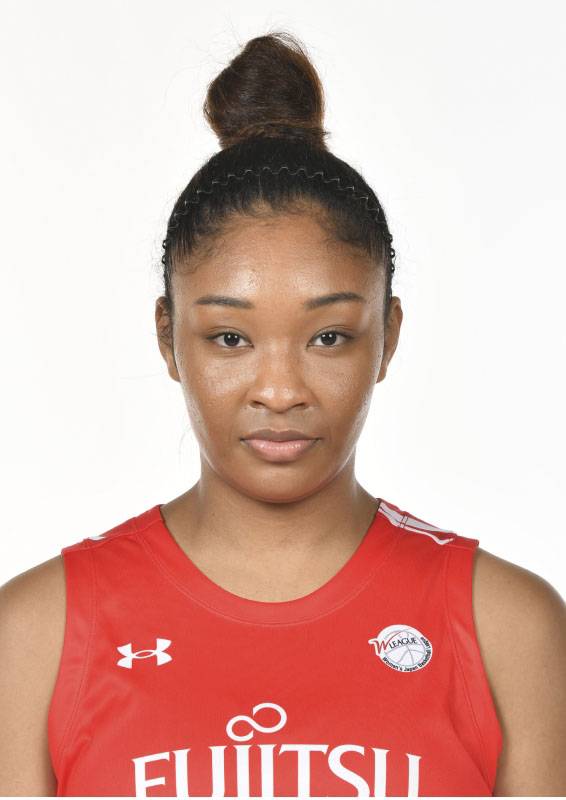 Olympic Silver Medalist Okoye Joins Greek Team
Forward Monica Okoye, who competed for Japan at the Tokyo Olympics and helped the women's national team earn the silver medal in August 2021, has decided to pursue an opportunity to play overseas, it was announced on Thursday, October 7.
Okoye, 23, is leaving her WJBL club, Fujitsu Red Wave, to continue her career in Europe, accepting an offer to play for Greek club Eleftheria Moschatou.
"I've decided on the move as I felt it can help me grow not just as a player but also as a person," Okoye said in a statement.
Okoye, who also played for Japan in the past two FIBA Women's Basketball World Cup tournaments, averaged 4.2 points and 2.5 rebounds at the Tokyo Games.
Tennis
Nishioka Wins Korea Open, Ousted Early in Japan
Yoshihito Nishioka won the men's singles title at the Korea Open on Sunday, October 2. He was, however, unable to make another run at a title at the Rakuten Japan Open.
Serbian world No. 33 Miomir Kecmanovic defeated Nishioka 2-6, 7-6 (7-1), 6-2 in the first round of the ATP Tour event at Ariake Colosseum on Wednesday, October 5.
Although his tournament ended quickly on home soil, the 41st-ranked Nishioka maintained an upbeat mood after the match.
"I couldn't finish in two sets, and that's why I lost," Nishioka said, according to Kyodo News. "I played decent tennis, but it was hard physically during the second half of the match.
"I think I've grown as a player because I got close to a win in this situation."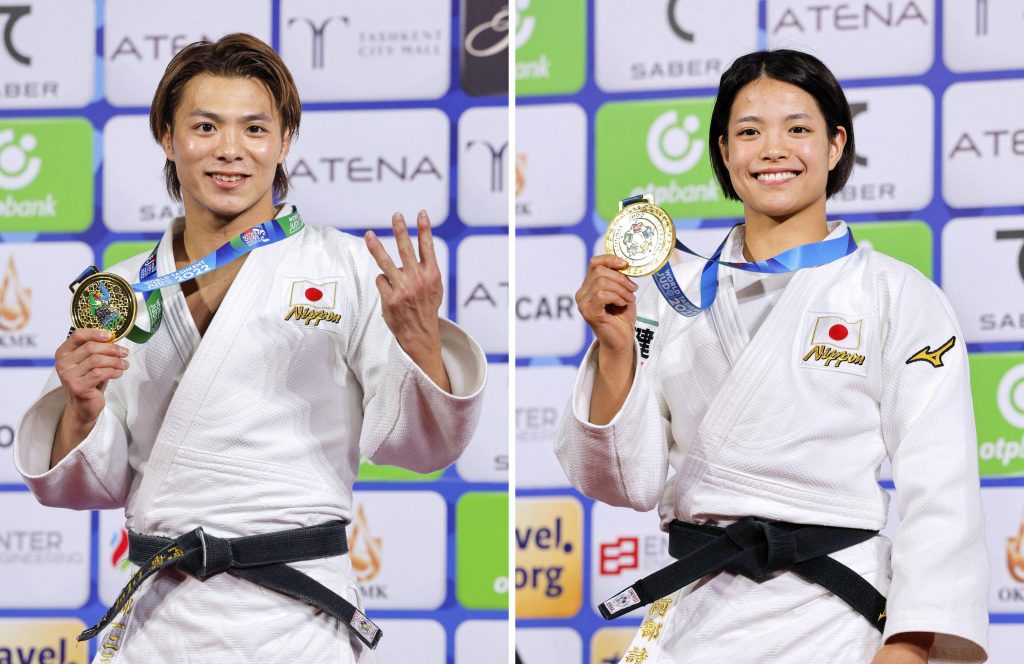 Judo
Japan Delivers Impressive Start at World Championships
As expected, Japanese judoka have enjoyed strong performances over the first couple days of the 2022 World Judo Championships in Tashkent, Uzbekistan.
Through Day 2 of the tournament, Japan was 4-for-4 in gold-medal matches.
On Thursday, October 6, the tourney's opening day, Natsumi Tsunoda repeated as world champ in the women's 48-kg division. Tokyo Olympic titlist Naohisa Takato triumphed in the men's 60-kg weight class.
A day later, Uta Abe nabbed her third world title at 52 kg, and her older brother, Hifumi Abe, collected his third at 66 kg.
"It was my great pleasure to win the gold with my brother," Uta Abe told reporters. "It was a very special competition for our family."
To the delight of their family and countless judo fans, the Abe siblings won gold on the same day at the Tokyo Olympics on July 25, 2021.
The seven-day extravaganza ends on October 12.
RELATED:
Golf
Katsu Defends Japan Women's Open Title
Minami Katsu won the Japan Women's Open for the second consecutive year on Sunday, October 2.
The 24-year-old Kagoshima native shot a 4-under 68 in the final round at Murasaki Country Club in Noda, Chiba Prefecture, finishing the four-round event at 3-under 285. Ji Yai Shin was the runner-up at 2-under 286.
Katsu had her best round on the final day after shooting 72, 75 and 70 over the first three days.
It was Katsu's eighth career JLPGA Tour victory, including the KKT Cup Vantelin Ladies Open in April 2014 as an amateur.
Quotes of the Week
"It's been fun to watch the Japanese players enter the league and have success, and I'm hoping we have more and more. And part of the reason that we have a trip like this is to bring the game to the young kids in Japan, and hope they really play and develop, and we'd love nothing more than in a few years to see 10 Japanese players in the league instead of two or three."
―Steve Kerr, the Golden State Warriors head coach, speaking to reporters after the NBA Japan Games 2022, a two-game exhibition series against the Washington Wizards, wrapped up on October 2 at Saitama Super Arena.
"I'm never going to talk about negotiations, but I said it before and I'll say it again, I'd love to have him here for a long time."
―Perry Minasian, Angels general manager, on Ohtani's future with the club, The Orange County Register reported.
Author: Ed Odeven
Follow Ed on JAPAN Forward's [Japan Sports Notebook] here on Sundays, in [Odds and Evens] here during the week, and Twitter @ed_odeven.