[ICE TIME] World Championships a Great Success for Japanese Skaters and Organizers
What resonates most from the world championships is Shoma Uno's determination, Kaori Sakamoto's speed and the continued growth of Riku Miura and Ryuichi Kihara.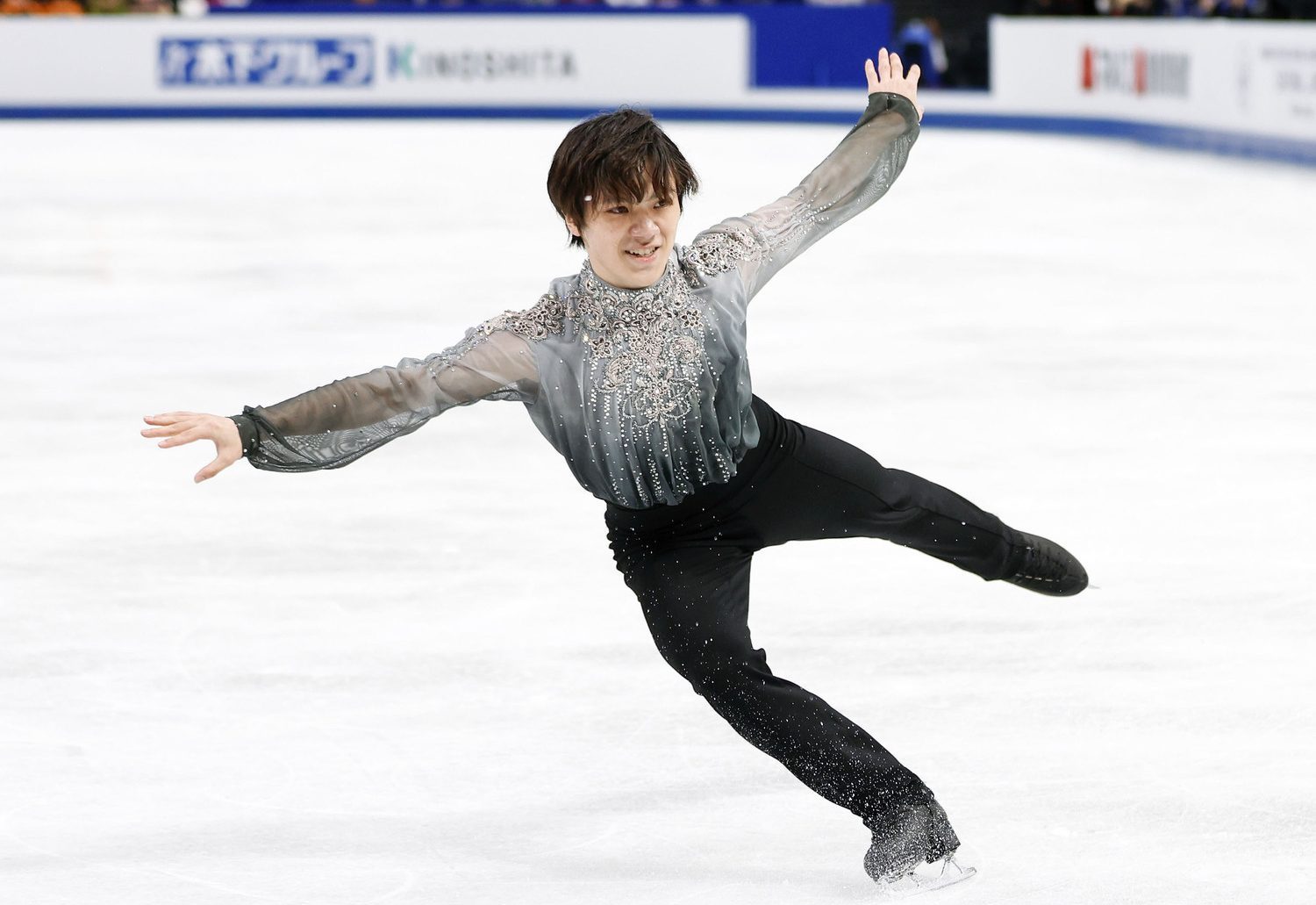 "What a fantastic event that was!" a prominent member of the skating community said to me on Sunday, March 26 about the world championships in Saitama.
Indeed, it was.
The power and beauty of Japanese skating was on full display at Saitama Super Arena all week as the host nation took home three of the four gold medals (men's, women's, pairs) on offer at the World Figure Skating Championships. Japanese organizers once again illustrated their skills at putting on a first-class event.
What resonates most from the weeklong extravaganza is Shoma Uno's determination, Kaori Sakamoto's speed and the continued growth of Riku Miura and Ryuichi Kihara. 
These four skaters did the Hinomaru proud with their efforts and were justly rewarded. Uno and Sakamoto made history by becoming the first Japanese skaters ever to successfully defend their world titles.
Uno showed great fortitude by performing while in considerable pain after taking a hard fall in practice and hurting his ankle the day before the short program.
The 25-year-old star could have withdrawn due to the injury, but clearly wanted to defend his title and felt a responsibility with the event at home to skate for the fans.
Uno's career ascension continues, as he now has two world titles to go with his three Olympic medals.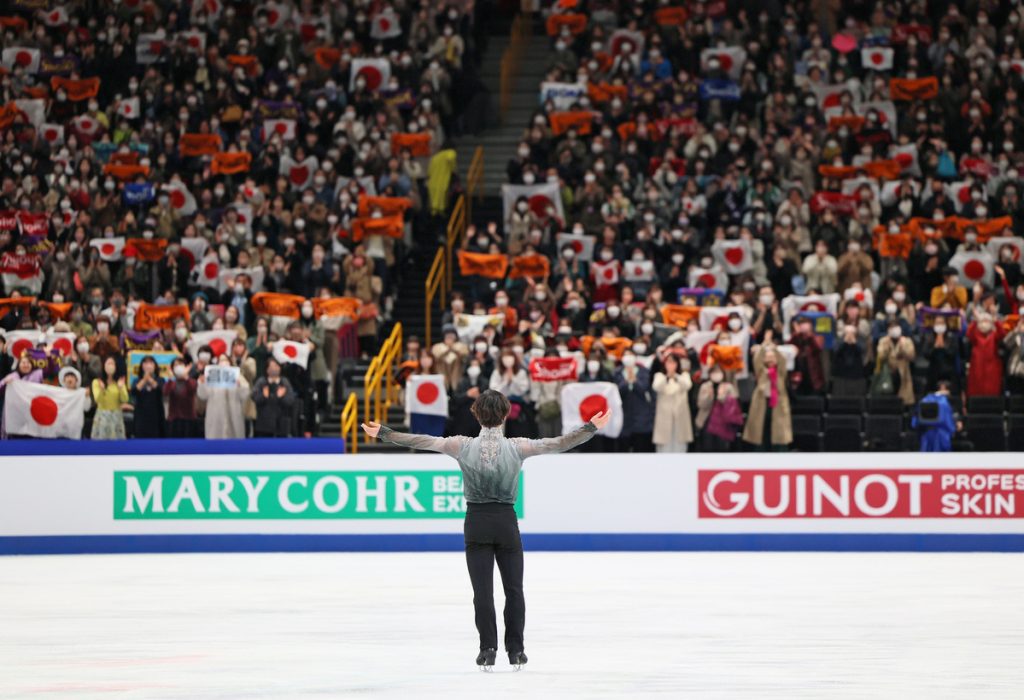 Memorable Night of Drama at World Championships 
It was wonderful to see the arena completely full on Saturday night, March 25 to watch Uno and his competitors in the men's free skate. The evening was filled with so much drama, from Uno battling injury to win the gold, to the amazing performances by South Korea's Jun Hwan Cha (who took the silver), American Ilia Malinin (landing the first clean quadruple axel at a world championships), Jason Brown (his incredible artistry) and Keegan Messing (his emotional farewell).
For those of us who love skating, it was a glorious night through and through.
As the warmup for the final group of six skaters began, Ice Time was thinking that it was Cha and not Malinin who would be the biggest challenger to Uno. The 21-year-old Cha responded with the greatest skate of his career to earn his first medal ever at a worlds or Olympics while pushing Uno for the gold.
On the women's side the story was the same ― 17-year-old Haein Lee challenged Sakamoto for the title with an amazing performance. Legendary choreographer David Wilson told Ice Time he saw something special in Lee when he worked on Yuna Kim's last All That Skate show in Seoul back in 2019.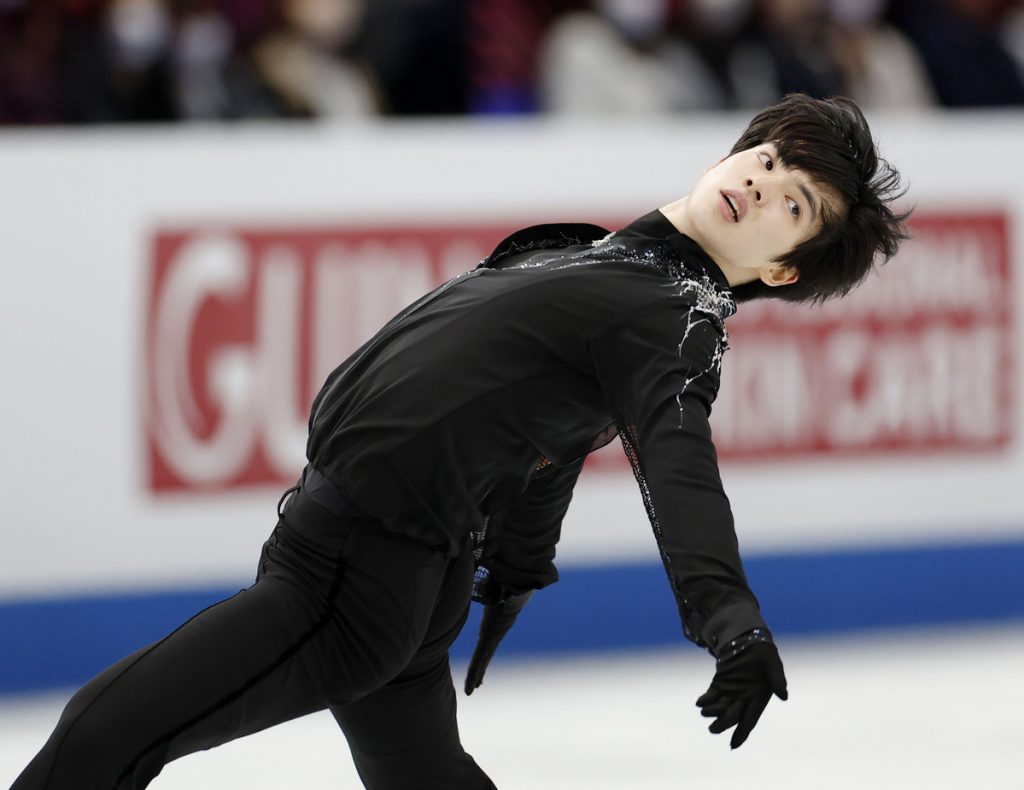 Cha, Lee Take Big Steps in Saitama
Both Cha and Lee set personal bests for the short program, free skate and total score at the worlds in a promising development for South Korean skating, which has been looking for someone to carry the torch for the sport since Kim retired. Now they have two skaters to do it.
What is interesting to note is that Cha and Lee have both been around for a while, but neither ever medaled at the World Junior Championships. It was as if all the potential they had was bottled up and then suddenly unleashed in Saitama.
Seeing young skaters come into their own is always a wonderful development. To watch them do it under the glare and pressure of the world championships is phenomenal.
Cha said after the free skate that he was motivated by patriotism going into the worlds.
"I am happy today, because now Korea has three spots for the next world championships," Cha stated. "After the Beijing Olympics, I told myself that my goal was to have three spots for the Olympics in Milan in four years. Today is the first step towards that goal."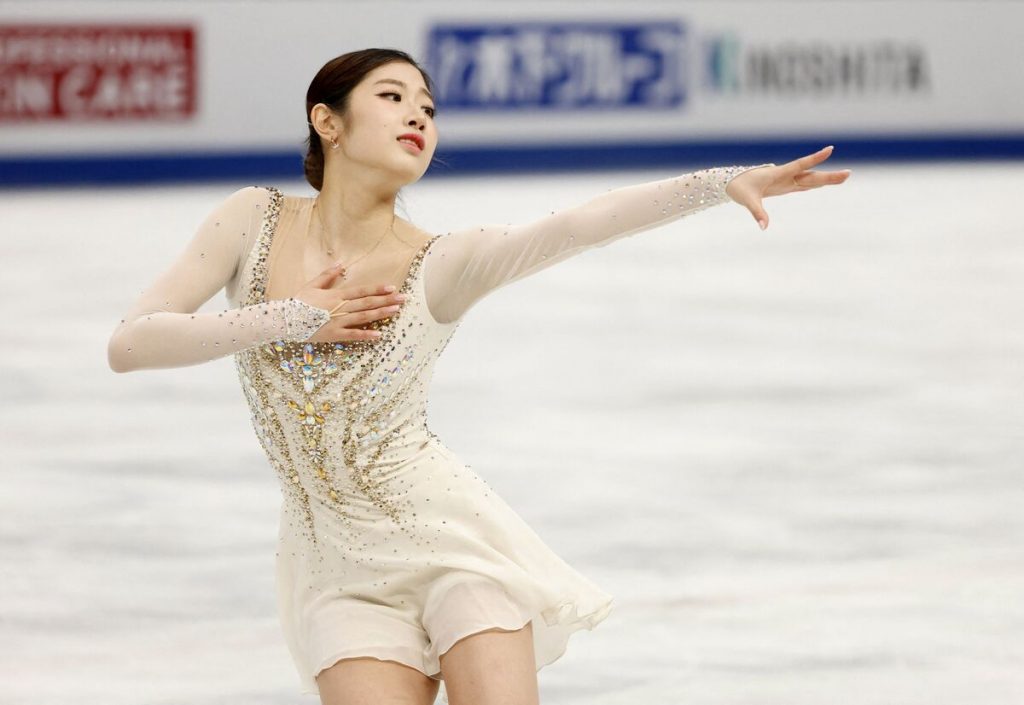 Following Friday's free skate, Lee, who won her nation's first medal at the worlds since Kim's gold in 2013, spoke about what she has taken away from a season filled with difficulties that ended with success.
"The courage to overcome my hardships was the biggest asset that I learned," Lee commented. "I want that tenacity and courage to carry on to the next season and have that as my strength and my values."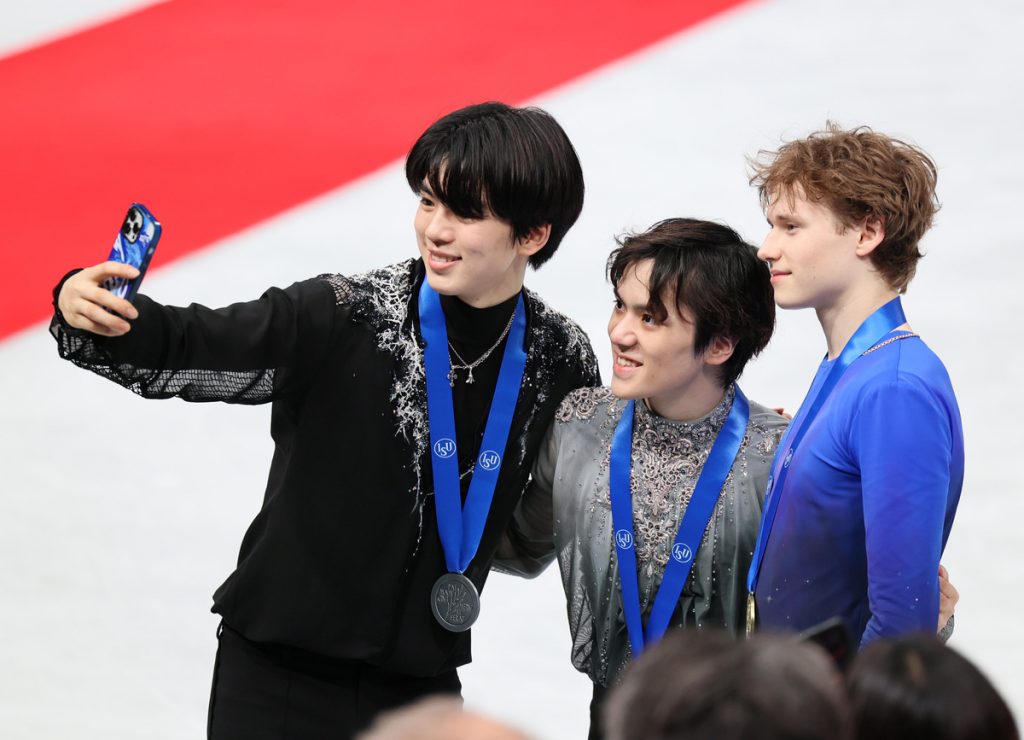 Uno Enjoys Camaraderie with Rivals
With Yuzuru Hanyu retired from competitive skating, Uno is now the senior figure in the sport. His comments about Cha and Malinin following his victory on Saturday, reflected this.
"Well, I have to say even though I don't speak much English, these two people, whenever we see each other, we greet each other with a great smile," Uno noted. "I think we communicate ― there is no need for language. It's not like we talk about a specific topic, but I can sense the good character and nature of both of them.
"I have had the pleasure to skate with them on several occasions in shows," Uno continued. "Even in the short program at this competition, Ilia skated in an earlier group, and when I was putting on my boots, he came over and said he was concerned about my injury and said, 'You can do it.' "
Uno summed up his analysis with a succinct statement.
"This is a competition, and we're competitors and we are here to fight, but it is actually figure skating and it is about fighting yourself and not others," Uno commented.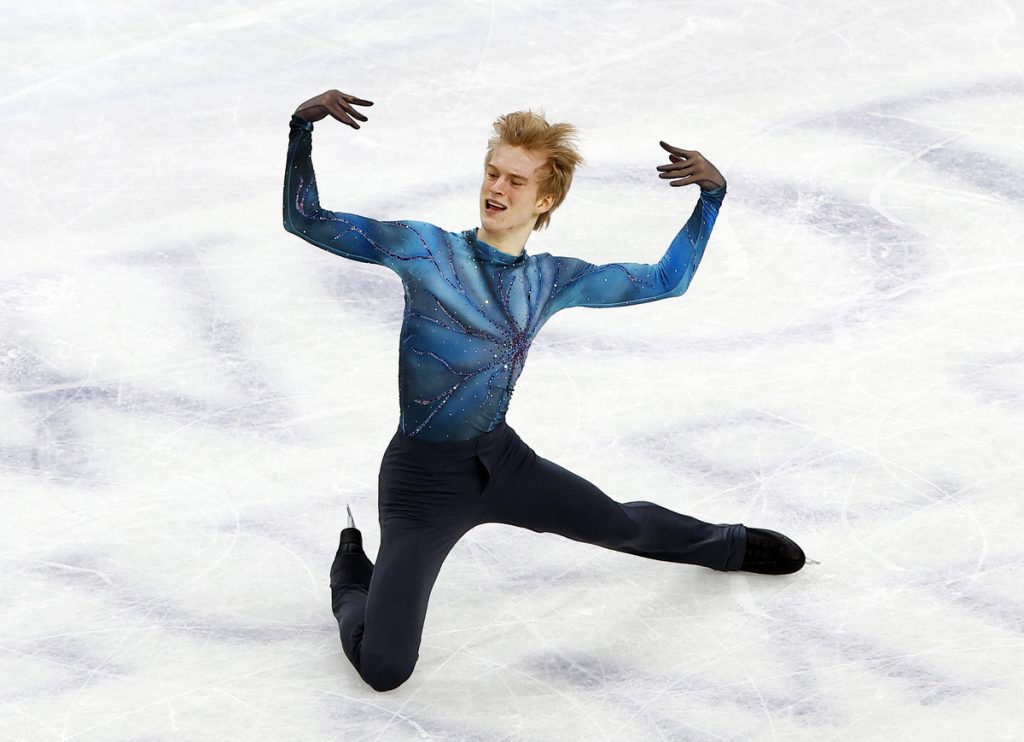 Grassl speaks Out on Working with Tutberidze
Italy's Daniel Grassl, who is coached by Russia's Eteri Tutberidze, spoke about his work with her in an interview with Russian sports newspaper Sport-Express that was published on March 26.
It sounds like Grassl, who finished 12th at the worlds, will be sticking with the star Russian coach for the foreseeable future.
When asked about his choreographers for the 2023-24 season, Grassl replied, "I think that Eteri will decide with whom to work on the programs for the next season," according to quotes translated into English and posted on fs-gossips.com.
Grassl was asked about the timeline for his decision to join Tutberidze.
"I always had a dream to train with her, even two years ago," Grassl stated. "But I didn't have the opportunity. There were various problems, for example a pandemic and all that. But Eteri knew about my dream.
"It took me a while to decide," Grassl remarked. "But since I was very sad after the Italian nationals (where he placed fourth), I thought that the only thing that can motivate me is a new environment, a place where they jump a lot of quads."
Grassl admitted that he felt pressure because Tutberidze was with him at the worlds.
"I still have to get used to the fact that Eteri is nearby," Grassl said. "But I think it will get better. She tries to calm me down and all that. I'm nervous because she always has the best athletes, so I also want to do well. But in training everything is fine. I feel calm."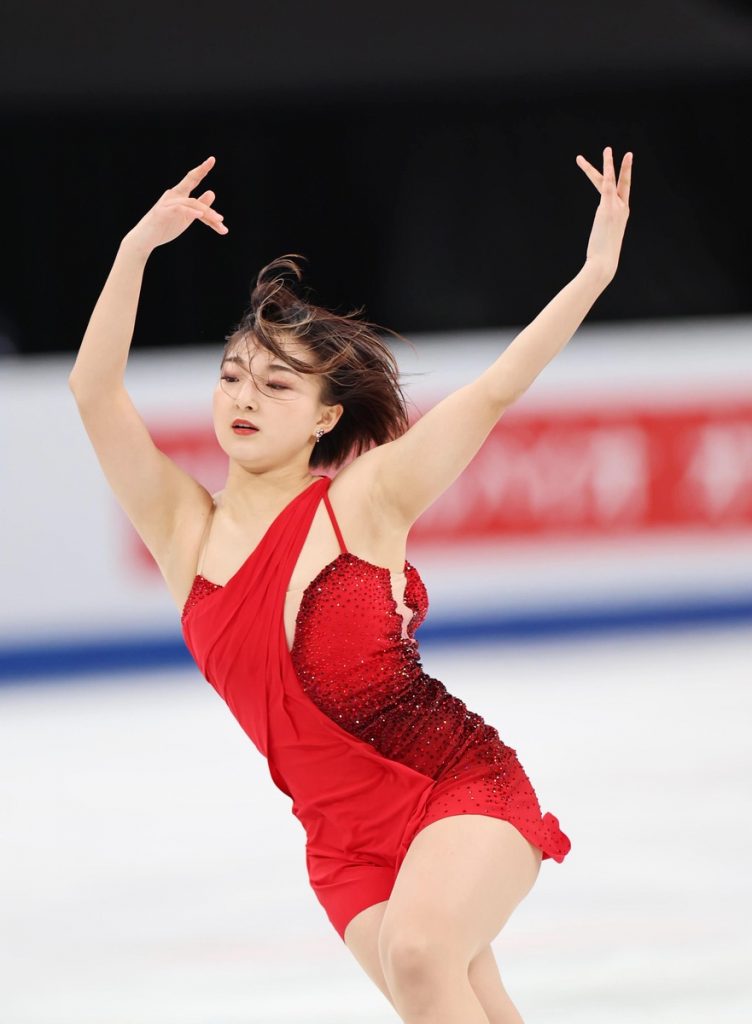 World Team Trophy in Tokyo Up Next
The Japan Skating Federation on Monday announced Japan's team for the upcoming World Team Trophy at Tokyo Metropolitan Gym from April 13-16. World champions Uno and Sakamoto will lead the squad, backed up by Kazuki Tomono and Mai Mihara.
World pairs gold medalist Miura and Kihara are also set to compete in the event, along with Kana Muramoto and Daisuke Takahashi in ice dance.
The top six teams during the season qualified for the competition. Japan will be joined by the United States, Canada, South Korea, Italy and France.
This will mark the eighth installment of the World Team Trophy, which began in 2009. It is a biennial event that is always held in Japan.
The US has won the WTT four times (2009, 2013, 2015, 2019), while Japan has been victorious twice (2012, 2017). Russia took home the gold in 2021 in Osaka. (The 2011 competition was pushed back to 2012 due to the Great East Japan Earthquake.)
Cha and Lee will be competing for South Korea, while Malinin and ice dance world champions Madison Chock and Evan Bates are expected to do the same for the US.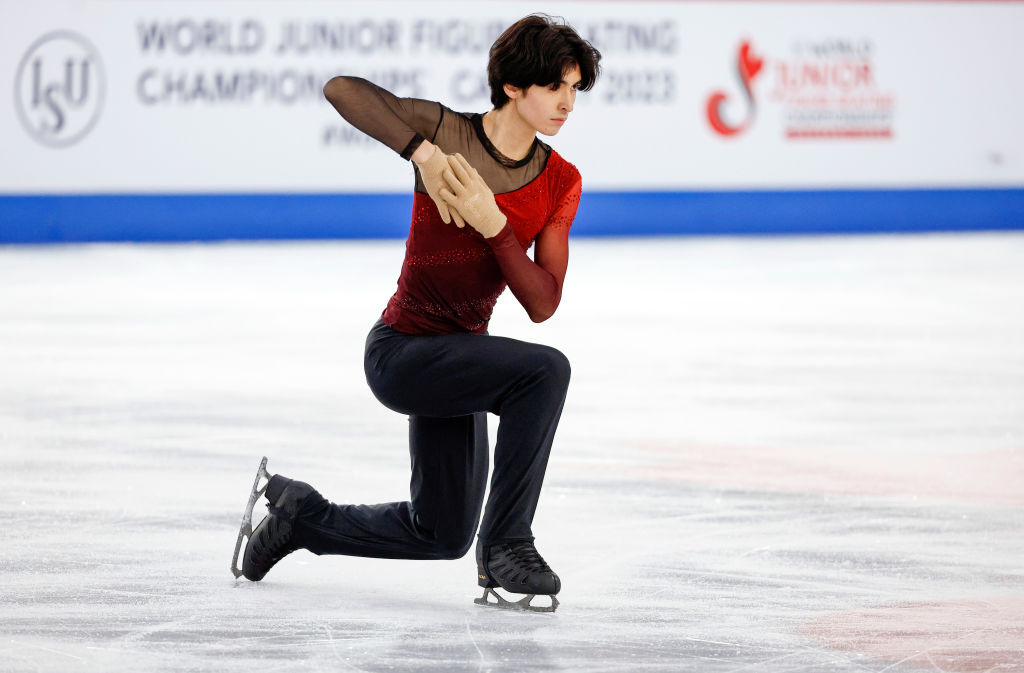 Rossi to Skate in Junior Grand Prix Next Season
World junior silver medalist Naoki Rossi of Switzerland will compete again in the Junior Grand Prix next season, Ice Time reported exclusively on March 25. The 16-year-old, whose mother is Japanese, attends school and trains in Italy.
Rossi finished second behind Kao Miura at the World Junior Championships in Calgary, Canada, in early March. He will be in Japan in May to work on his programs for next season.
Weir to Open Skating Academy
Three-time US champion Johnny Weir announced on Instagram on Monday, March 27 that he would be opening his own skating academy soon.
"I have given a lot of thought to how I could help aspiring elite athletes chase their dreams and I am so excited to announce that later this year, I will start my career as a coach and choreographer," Weir wrote. "I'm assembling my team, locking down ice time for my group and I can't wait!"
Added Weir, "More information coming soon. And don't worry, I'll be balancing my academy with my television work!"
RELATED:

Author: Jack Gallagher
The author is a veteran sports journalist and one of the world's foremost figure skating experts. Find articles and podcasts by Jack on his author page, and find him on Twitter @sportsjapan.