[JAPAN SPORTS NOTEBOOK] Naoya Inoue Puts Reputation on the Line in Latest Title Quest
Facing American WBC and WBO champion Stephen Fulton in his first bout as a super bantamweight presents challenges and intrigue for the unbeaten Naoya Inoue.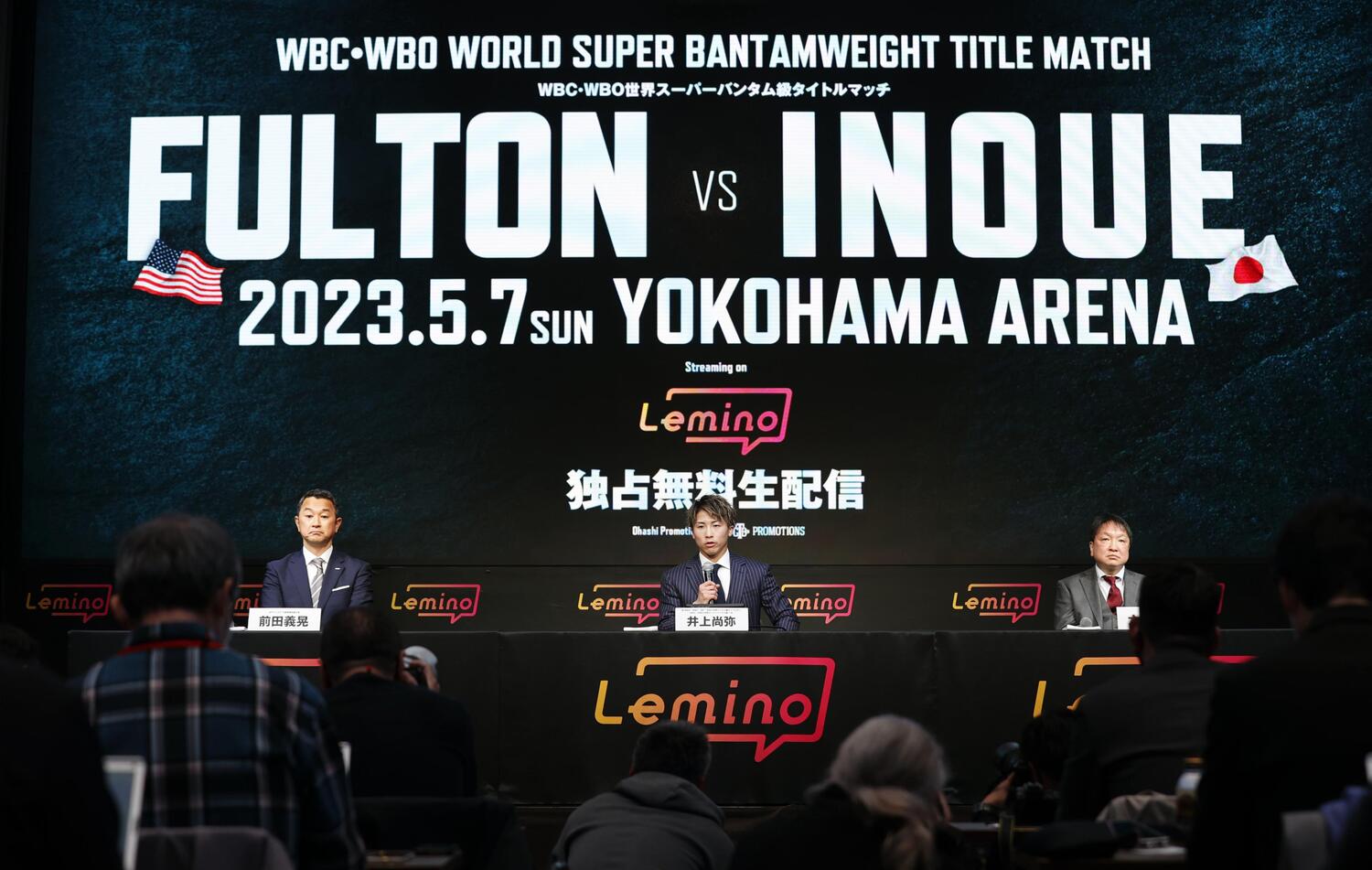 The announcement on Monday, March 6 that Naoya Inoue will make his super bantamweight debut against WBC and WBO champion Stephen Fulton sparked a flurry of questions.
Can Inoue become an instant success at super bantamweight?
Is Inoue ready for a title shot in the 122-pound (55.3-kg) division only three months after the former undisputed bantamweight champion relinquished his four title belts (WBA, WBC, WBO and IBF)?
Will Inoue's past experience as a light flyweight, super flyweight and bantamweight champion be a difference maker against Fulton, who has only stepped into the ring for six world title fights in his pro career? (Inoue has appeared in 19 world title fights.)
Are there key fighting adjustments that Inoue needs to make to be crowned champion at a fourth weight class?
Does he have time to make these adjustments without having at least one non-title fight as a super bantamweight before taking on Fulton?


Additional Questions about the Inoue-Fulton Fight
Are Inoue's handlers overconfident that he can make the jump from bantamweight to super bantamweight without competition against anyone else?
Although Inoue is listed as the top-ranked contender by both the WBC and WBO, is this jumping the gun, so to speak?
Is Fulton overrated?
Looking at both fighters' overall records, one statistic jumps out at you: Inoue's punching power has proven to be more lethal (so far) than Fulton's.
Inoue is 24-0 with 21 knockouts in a pro career that began in October 2012.
Fulton is 21-0 with eight KOs since making his debut in October 2014.
Inoue will face Fulton on May 7 at Yokohama Arena.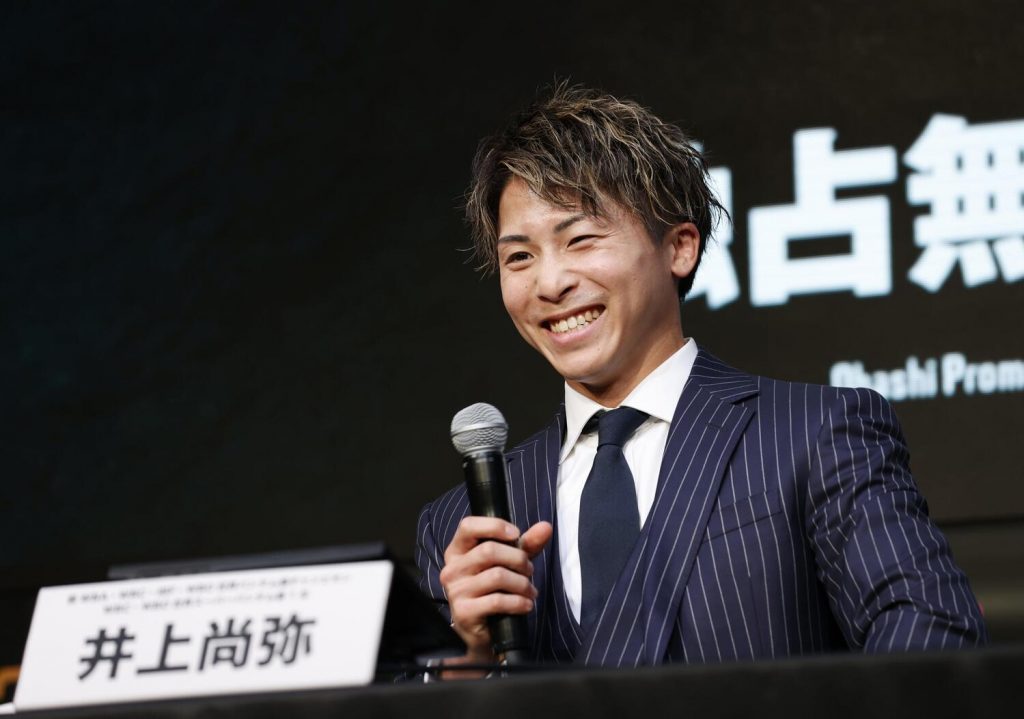 Inoue Believes He's Better than Fulton
Japan's boxing "Monster" said that he's confident that he'll succeed against his American opponent and prove that he's a better fighter.
"I am superior to him in power and lightning speed," Inoue told reporters at a news conference in Tokyo, according to Boxing News.
He added, "I don't know about my game plan and strategy unless I climb through the ropes.''
In the run-up to the fight, Inoue said dedication in the ring and physical training are of utmost importance.
"Since it will be my first fight at super bantamweight, I have to challenge myself and am determined to give the best result by finishing my training firmly," Inoue commented at the news conference.
"I am highly motivated because it is such a big fight.''
Physical Differences Between the Fighters
Inoue, who turns 30 on April 10, is 165 cm tall and he has a reach of 171 cm.
The 169-cm Fulton, who is 28, has a 179-cm reach.
Longer arms, of course, can have a major impact on a fight's outcome, and Inoue recognizes that he'll have to compensate for his shorter reach.
"Since Fulton is bigger than me both in height and reach and is a type of boxer who aims at a decision victory by using jabs and keeping his distance, it will be difficult to deck him," Inoue told reporters. "So, I will devote myself to victory this time around.''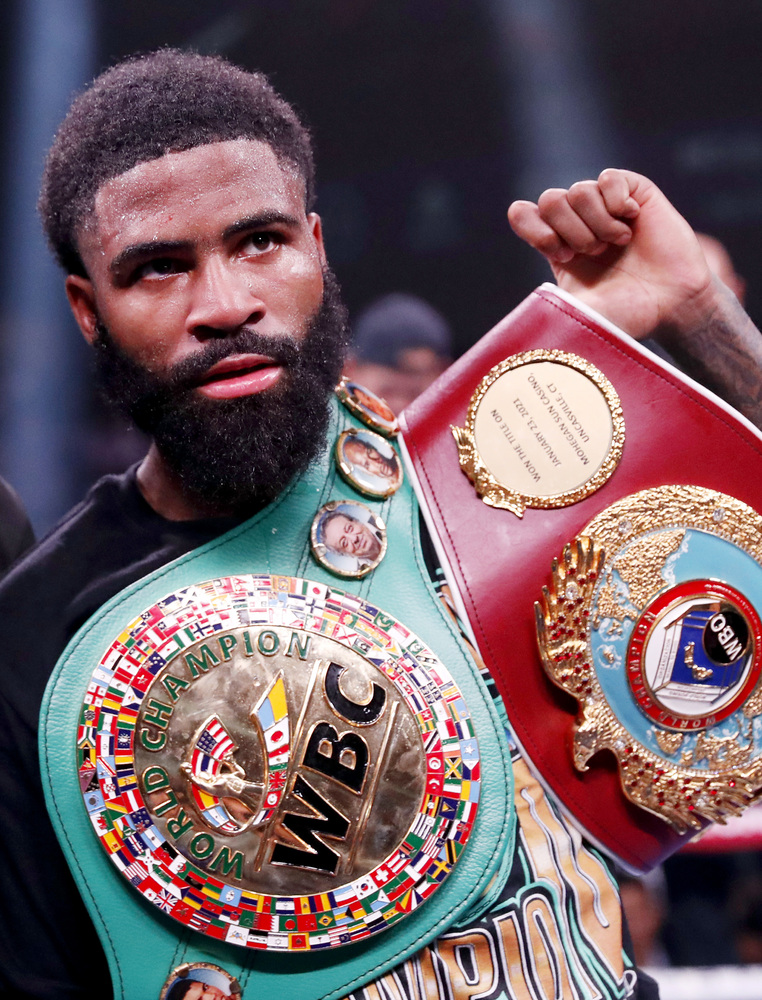 Fulton Embraces Opportunity to Face Inoue
In February, before the fight date was finalized, Fulton insisted he's ready to prove that he's a better boxer than Inoue.

The Philadelphia native also expressed the view that he'll be too difficult for Inoue to conquer.
"I feel like the power [he has] is not gonna matter to me," Fulton stated during a podcast appearance on "The Last Stand with Brian Custer."
"The power may matter to the fans, because they're looking at the records, but who has he fought of my style? Who has he fought? We've seen everyone [he's faced] come to him and try to dog him out and get hit with some crazy shot. They haven't seen him fight someone who can mix it up; I have a style for every fighter. They all gonna be speechless after this fight."
Fulton's self-confidence was on display during an interview with ESPN last year.
"I don't shy away from big fights," Fulton said in June 2022, according to the American sports media giant. "A lot of people want to see [me vs. Inoue]; a lot of people want to talk about that as well."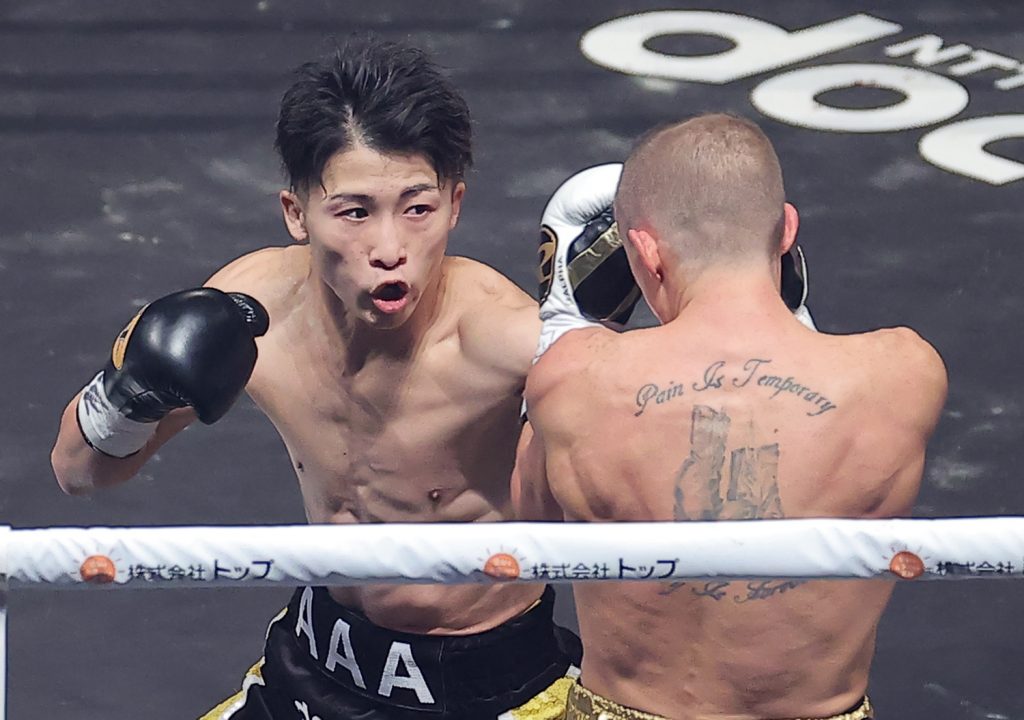 Last Time Out for Both Fighters
Inoue earned an 11th-round knockout victory over British bantamweight opponent Paul Butler on December 13, 2022, at Tokyo's Ariake Arena. In doing so, he added Butler's WBO title to his collection before vacating his titles to become a super bantamweight.
Fulton retained his WBC and WBO super bantamweight titles with a unanimous decision over Daniel Roman on June 4, 2022, in Minneapolis. The American is one of two current world champions in the super-bantamweight division. Uzbekistan's Murodjon Akhmadaliev owns the WBA and IBF super bantamweight titles.
If Inoue defeats Fulton, he'll become the second Japanese boxer to win world titles at four weight classes. Kazuto Ioka previously accomplished the feat at mini-flyweight, light flyweight, flyweight and super flyweight.
RELATED: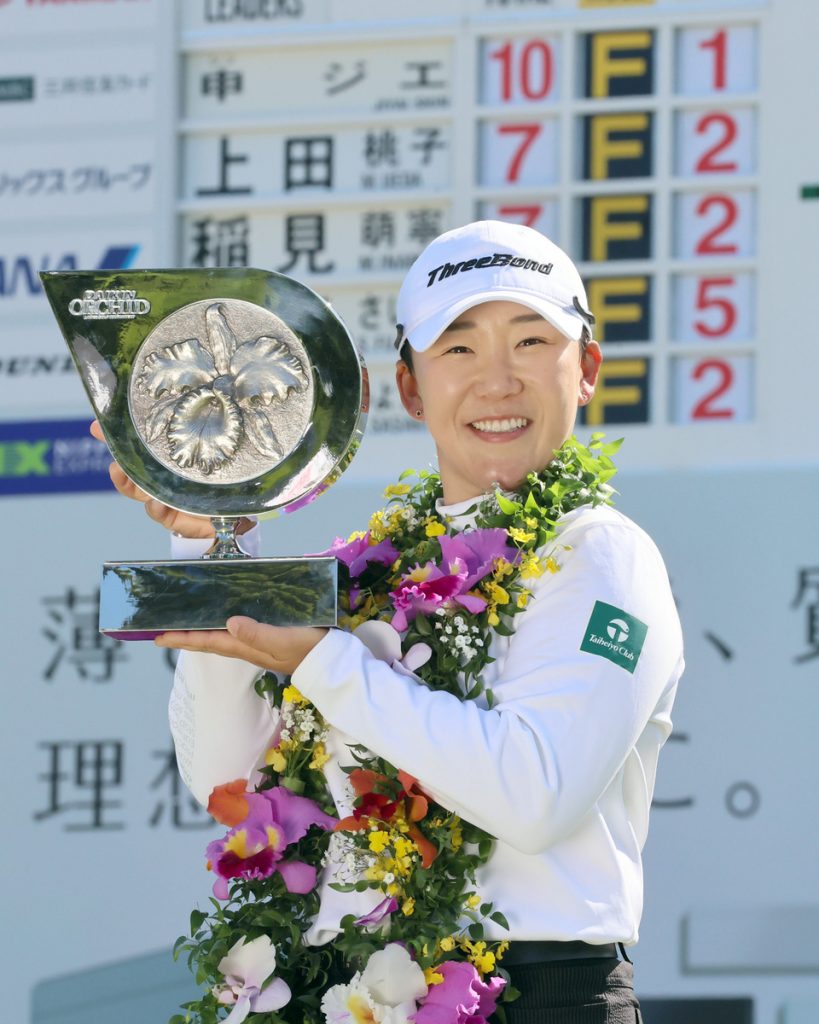 Golf
JLPGA Season Gets Underway in Okinawa
South Korean Jiyai Shin captured the JLPGA Tour's season-opening Daikin Orchid Ladies Golf Tournament title on Sunday, March 5 in Okinawa.
Shin completed the four-round event with a 10-under 278 at Ryukyu Golf Club. She shot a 7-under 65 in the third round to bolster her chances of winning the tournament. Shin then closed out the weekend with a 71. A two-time Women's British Open winner, Shin struggled a bit in the final round.
"On the last day, in the atmosphere of the final group, I tried to do my best, but everything didn't go as planned," Shin was quoted as saying by Alba Net Golf.
Momoko Ueda and Mone Inami tied for second at 7-under 281, followed by Saiki Fujita, who had a 6-under 282.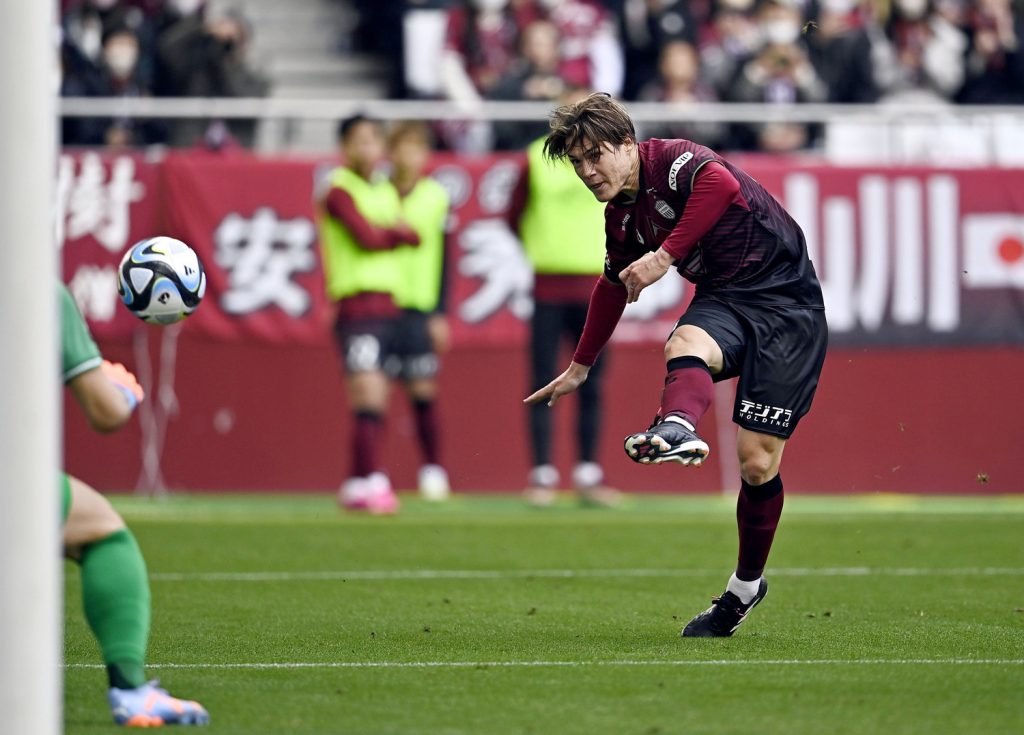 Soccer
Vissel Kobe Start Strong in New J.League Season
Through the first three weeks of the 2023 J.League season, only one of 18 clubs had three victories: Vissel Kobe.
A season ago, Vissel finished 13th.
Perhaps a strong start bodes well for the team's overall finish in the J.League standings many months from now.
In Vissel's season opener, the Kansai-based squad defeated Avispa Fukuoka 1-0 on February 18, followed by a 3-1 decision over Hokkaido Consadole Sapporo seven days later.
Manager Takayuki Yoshida's squad then pounced on Gamba Osaka on March 4, winning 4-0. Yuka Osako scored in the fourth minute. Teammates Gotoku Sakai (47th and 73rd minutes) and Yoshinori Muto (66th) supplied the other goals.
The Urawa Reds handed Vissel their first loss of the season on Saturday, March 11. Atsuki Ito scored the lone goal for Urawa in the 21st minute.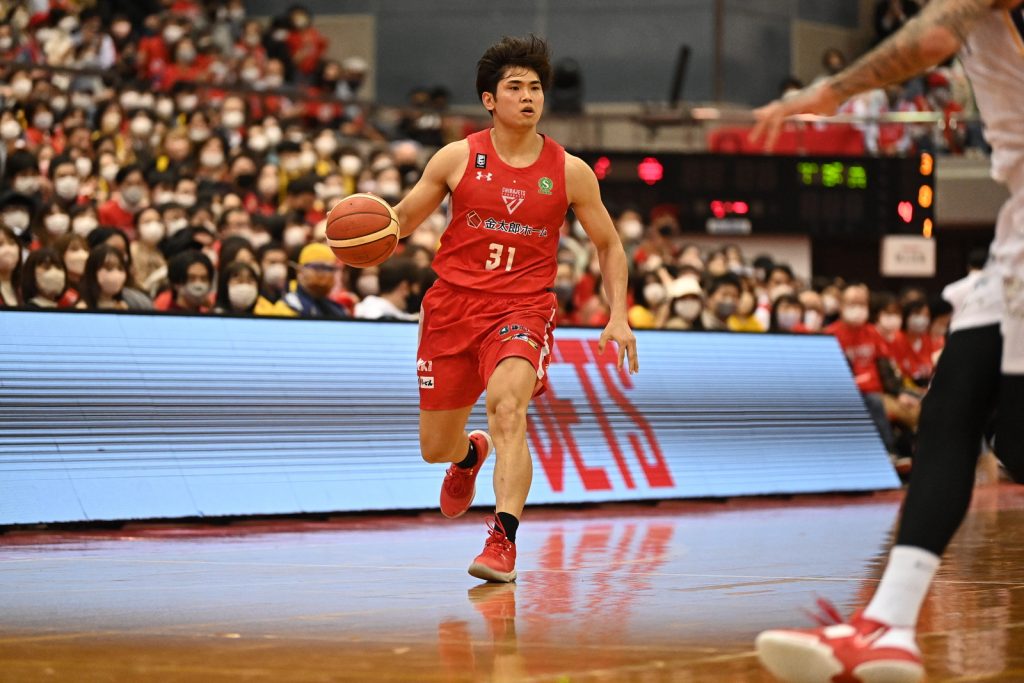 Basketball
Chiba Jets Extend B.League Winning Streak to 21
The title-chasing Chiba Jets stretched their winning streak to a B.League record 21 games with an 81-68 home victory over the Utsunomiya Brex on Wednesday, March 8 at Funabashi Arena.
Christopher Smith and Vic Law scored 17 points apiece for the Jets (35-4), who led 38-27 at halftime. Chiba's Yuki Togashi chipped in with nine points and handed out 11 assists, while Shuta Hara finished with 14 points.
The Jets broke the Ryukyu Golden Kings' league record of 20 straight wins, which was set in the 2021-22 season.
Utsunomiya, the B.League's reigning champion, slipped to 20-19.
RELATED: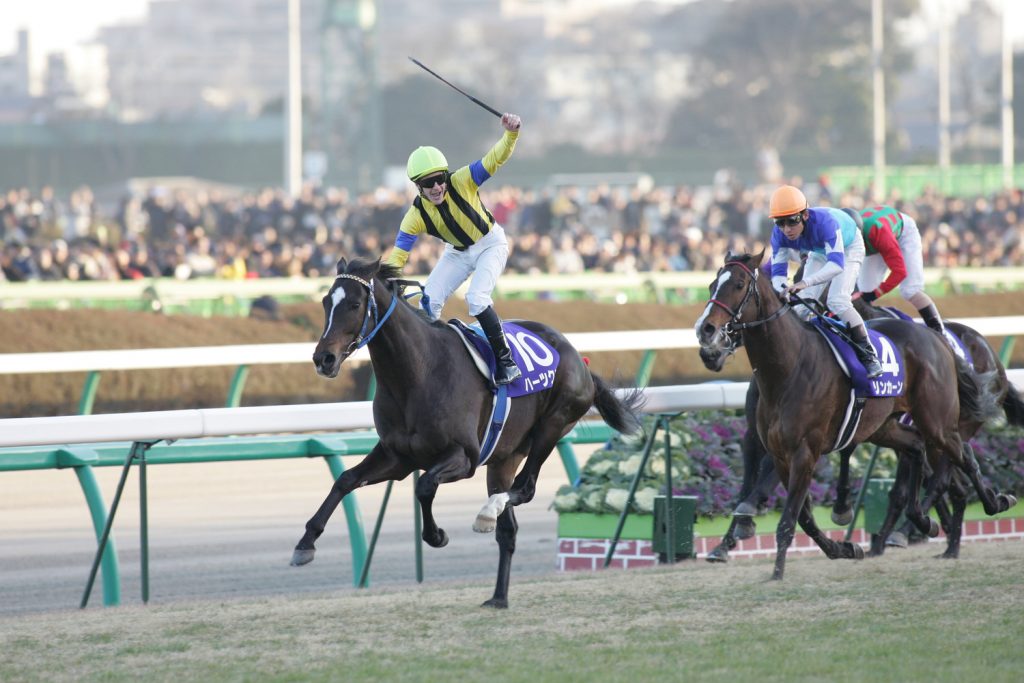 Horse Racing
Heart's Cry, 2005 Arima Kinen Winner, Passes Away at 22
Heart's Cry secured a place in the annals of Japanese horse racing with a memorable victory over Deep Impact in the Arima Kinen in December 2005 at Nakayama Racecourse in Funabashi, Chiba Prefecture. Christophe Lemaire guided Heart's Cry to a half-length victory over the heavily favored Deep Impact.
After retirement in 2006, Heart's Cry, a son of Sunday Silence, became a notable champion sire based at Shadai Stallion Station in Hokkaido. Heart's Cry passed away on Thursday, March 9, the Japan Racing Association announced. He was 22.
Heart's Cry had five victories, four runner-up finishes and three third-place finishers in 19 career starts. In addition to his Arima Kinen triumph, he also won the Dubai Sheema Classic in 2006 in the United Arab Emirates.
Paying Tribute to Heart's Cry
Teruya Yoshida, Shadai Farm's CEO, reflected on Heart's Cry's legacy after learning of the horse's death.
"I heard from the Shadai staff that he was happy and healthy until the end," Yoshida said in a statement, according to published reports. "He produced so many top horses as a stallion, and he was also the horse who helped to break through the barriers and anxieties of overseas racing trips.
"After retiring from stud duties, he spent his time comfortably in the field. I wanted him to enjoy his retirement for longer and I'm sorry we had to say goodbye so quickly."
Lemaire rode Heart's Cry in the final six career races of the horse's career. On Friday, he paid tribute to his riding partner on Twitter.
"Very sad to hear [of] the passing of my champ," Lemaire wrote. "It all started with him for me in Japan. Big thoughts to Teruya Yoshida and Shadai Farm staff. Legends never die."
According to the Japan Racing Association, Heart's Cry sired 35 graded race winners, including well-known Japanese horses Do Deuce, Just A Way and Suave Richard. In addition, Heart's Cry was the damsire of Efforia, the 2021 Japanese Horse of the Year.
RELATED: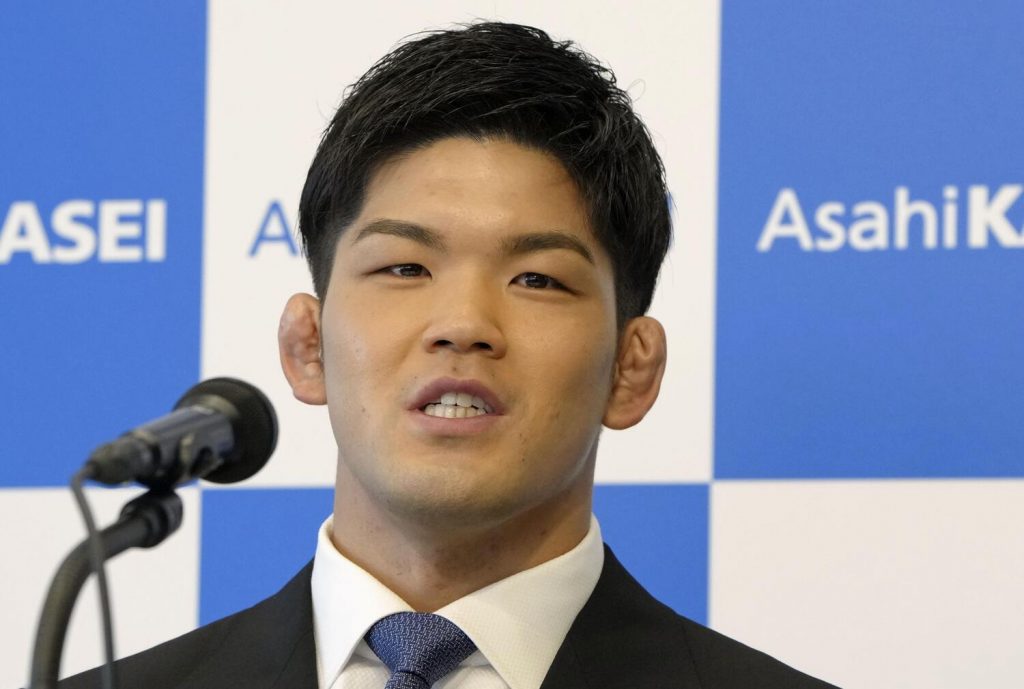 Judo
Ono Reflects on Successful Career
After collecting three world titles and two Olympic gold medals Shohei Ono had nothing left to prove as a judoka.
Confirming his retirement at a news conference on Tuesday, March 7 in Tokyo, the 31-year-old Ono spoke about his pursuit of a coaching career.
As an ultra-focused athlete, Inoue achieved greatness in the men's 73-kg division, and he also talked about his competitive drive throughout his judo career.
"Bouts are a matter of life and death for me," Ono was quoted as saying by Kyodo News, describing his approach to each match. "I can never take one lightly or go into it with a smile."
He added, "Having experienced winning two straight Olympics at the Tokyo Games, there was no other competition that could fire me up like that. I'm certain no other experience will surpass it."
Starting in 2024, Ono is set to participate in a two-year sports instructor training program in Britain.
"I'm going to Europe and hope to return home after reconfirming my joy of judo there," Ono told the news conference.
RELATED:
Author: Ed Odeven
Find Ed on JAPAN Forward's dedicated website, SportsLook. Follow his [Japan Sports Notebook] on Sundays, [Odds and Evens] during the week, and Twitter @ed_odeven.